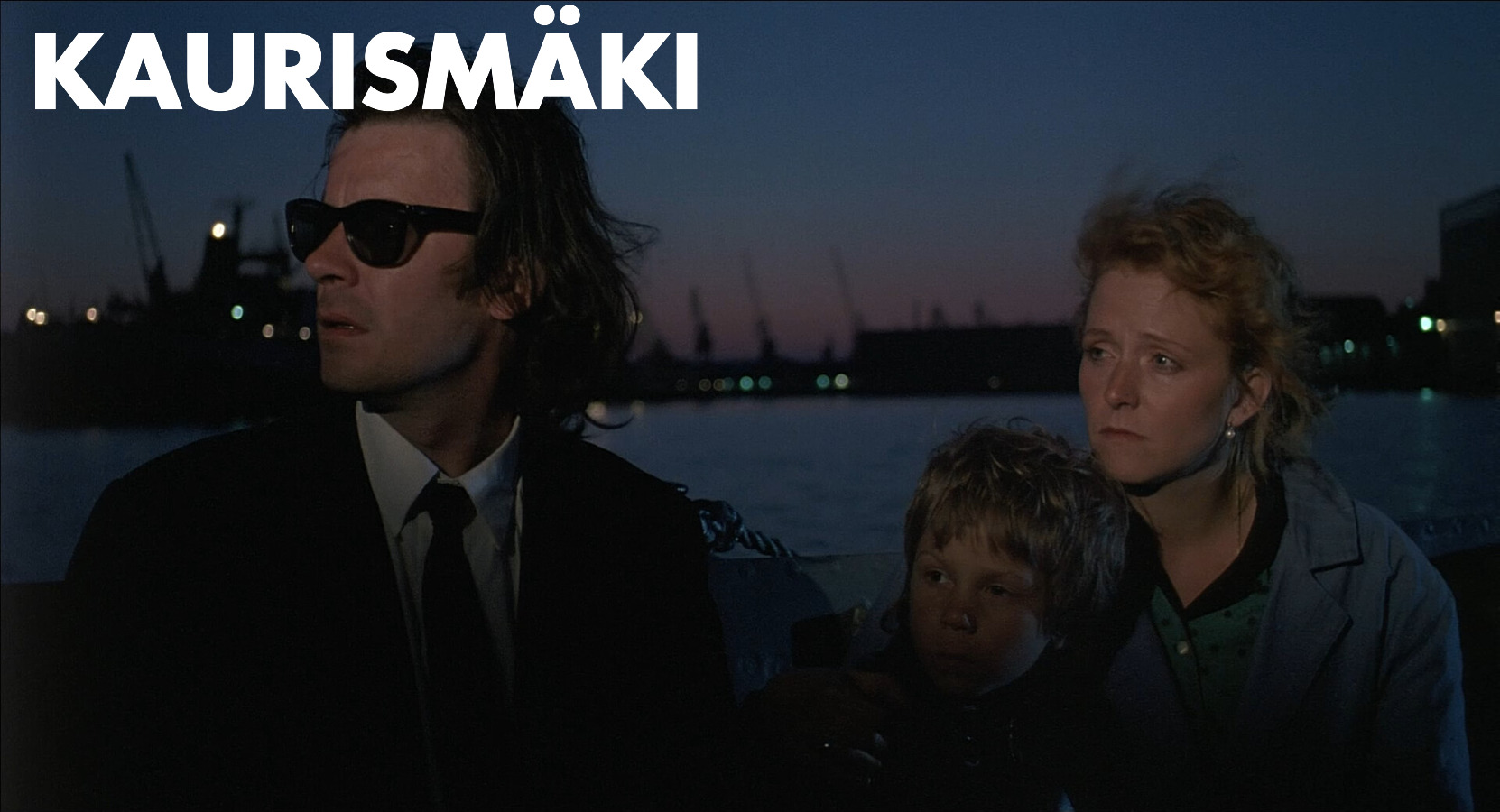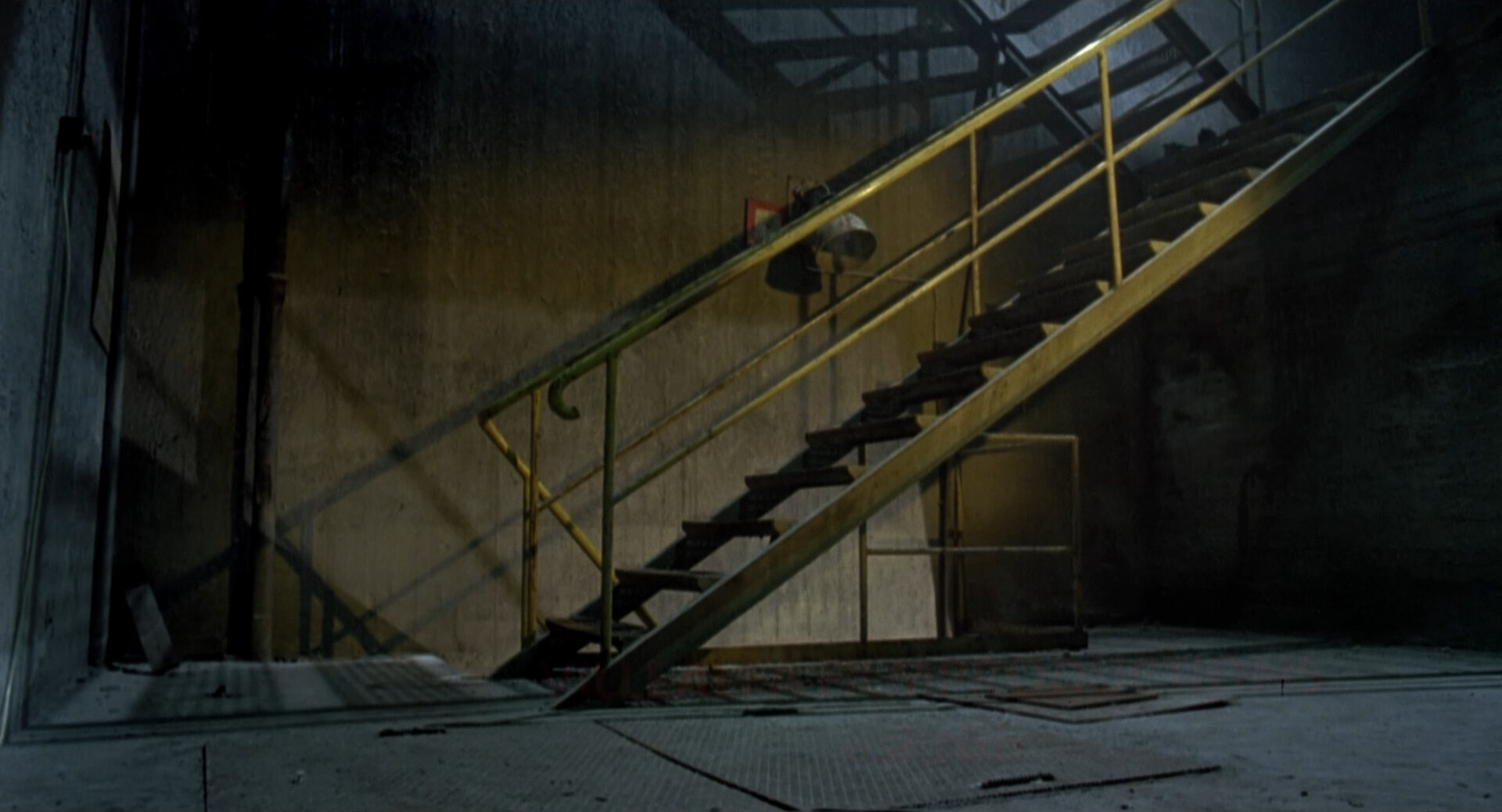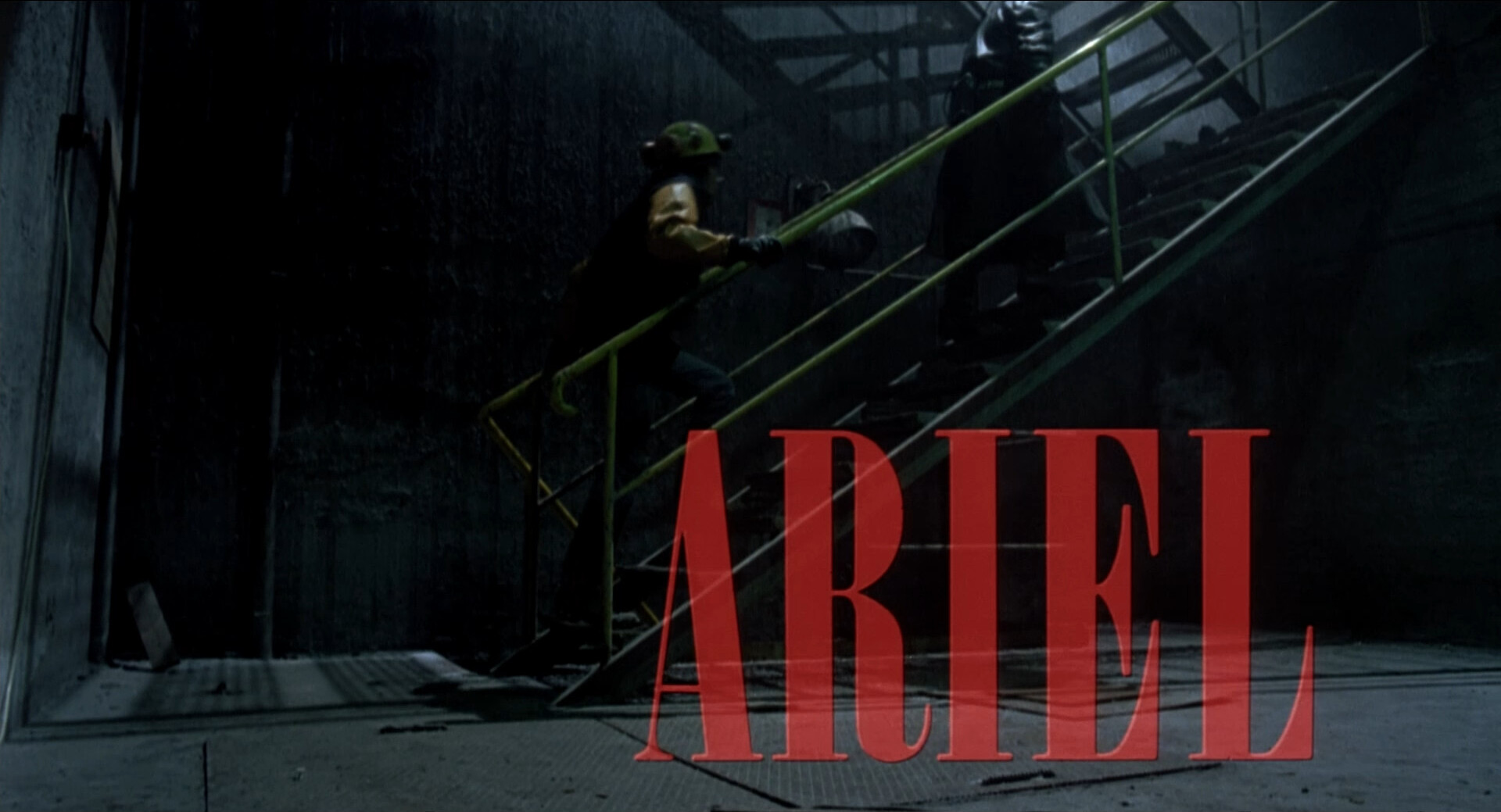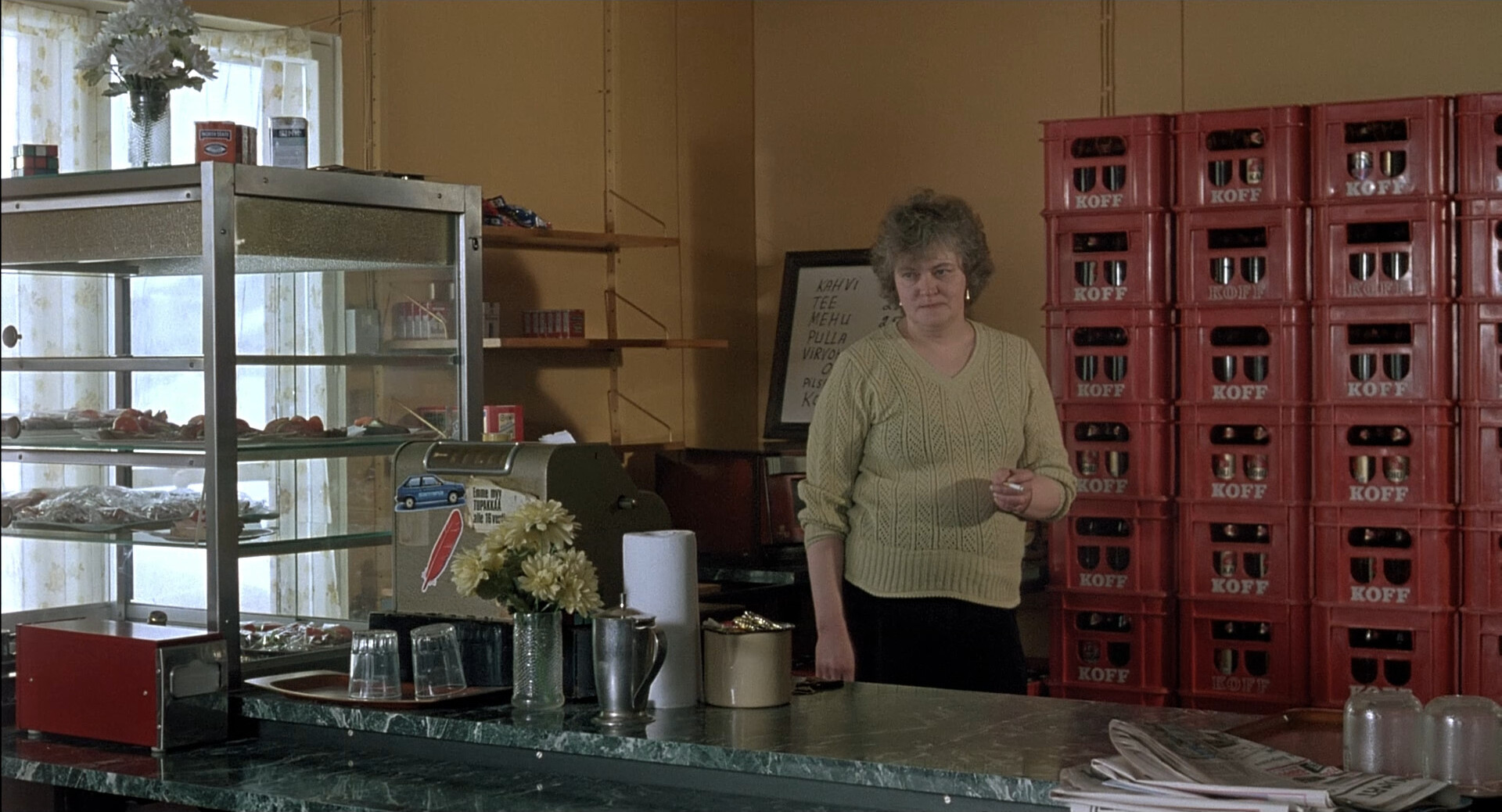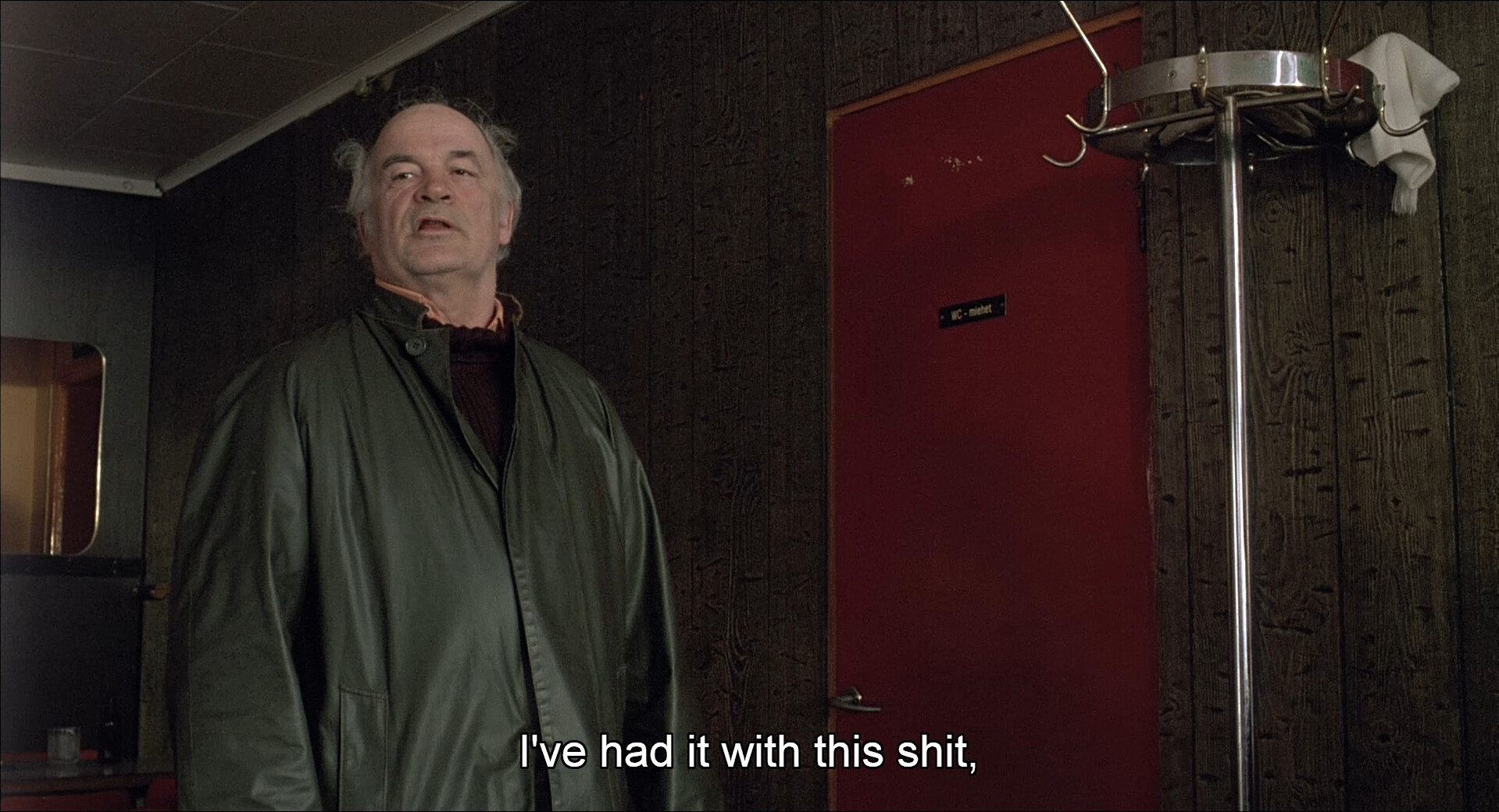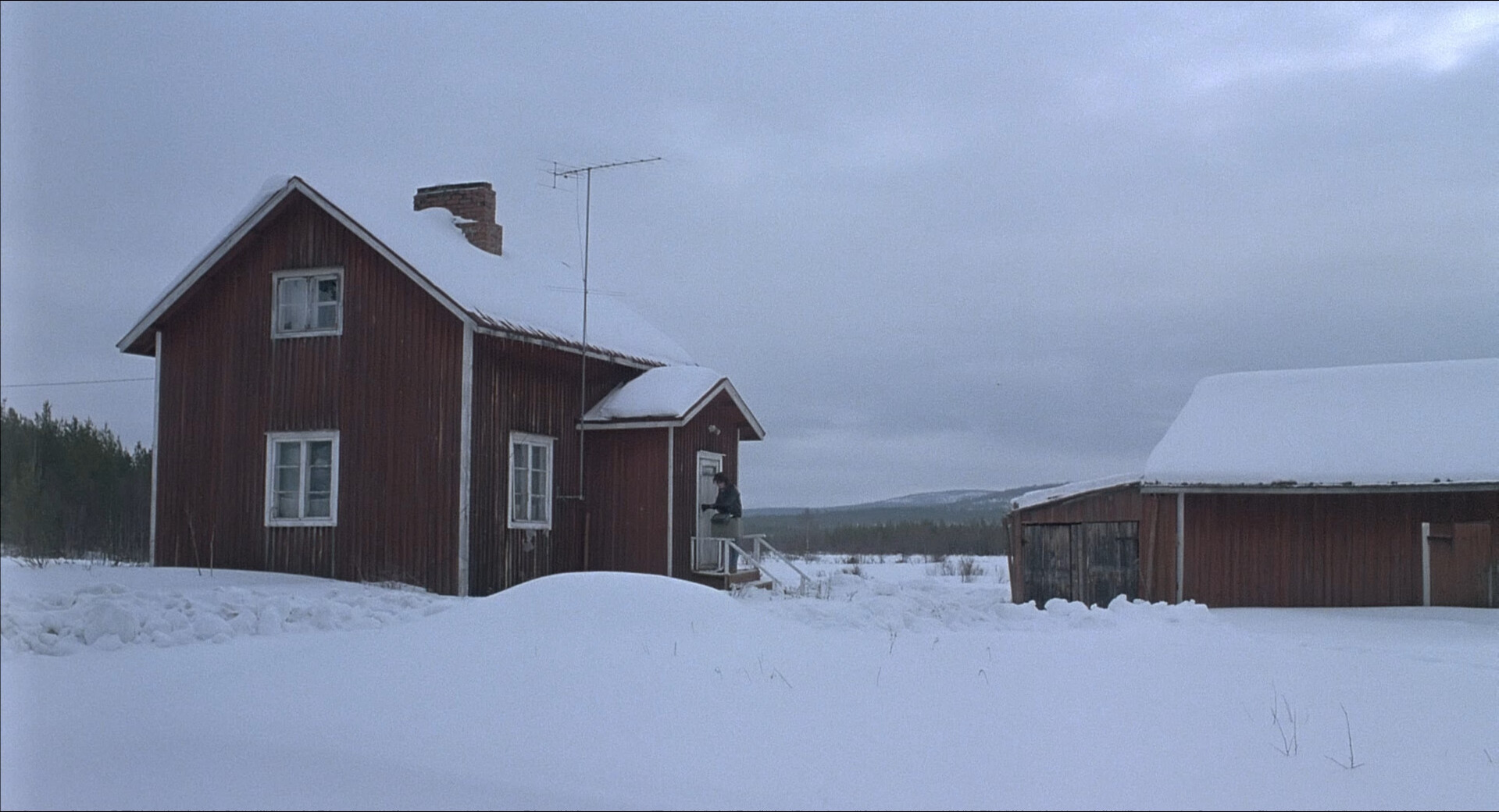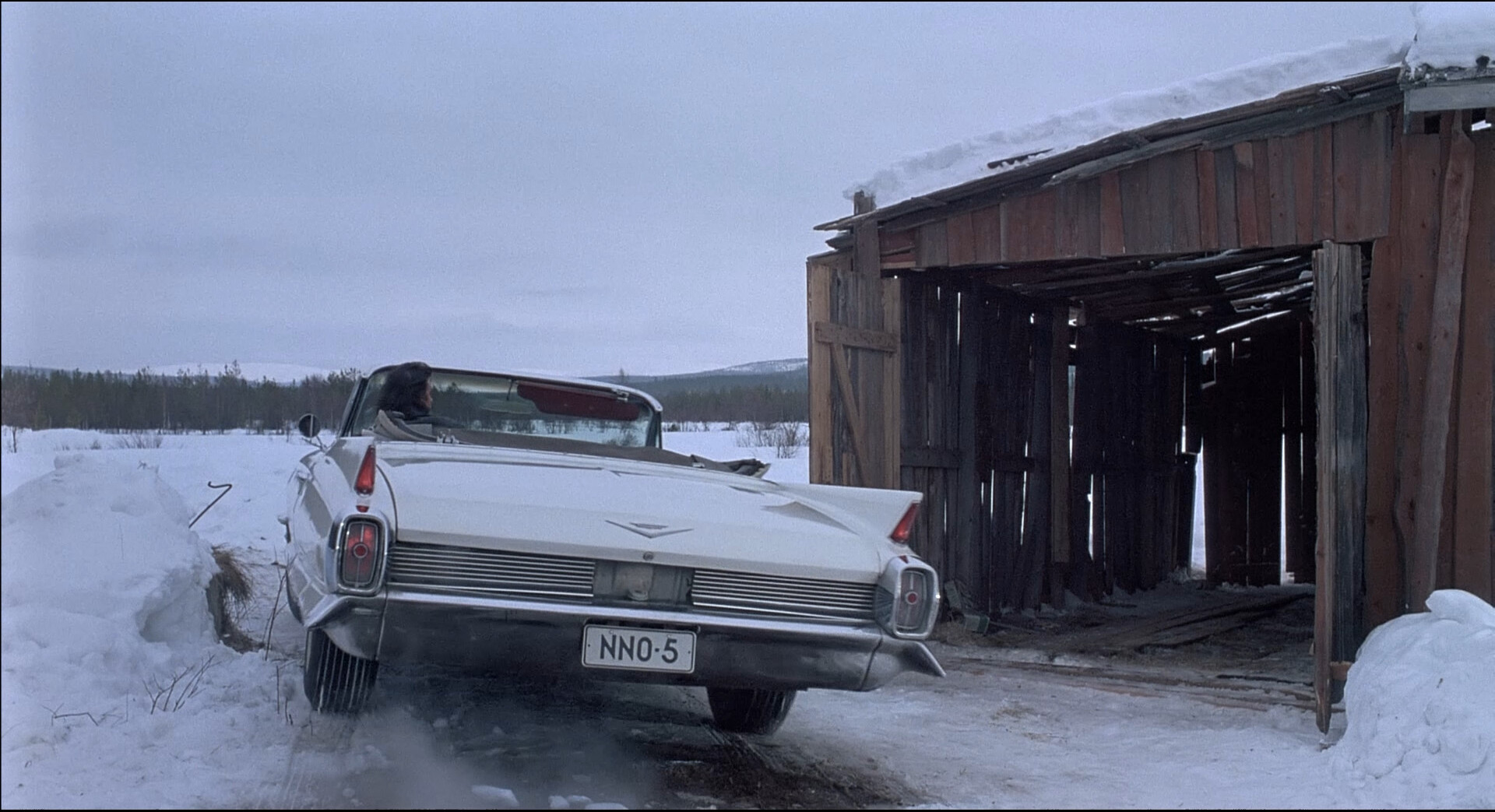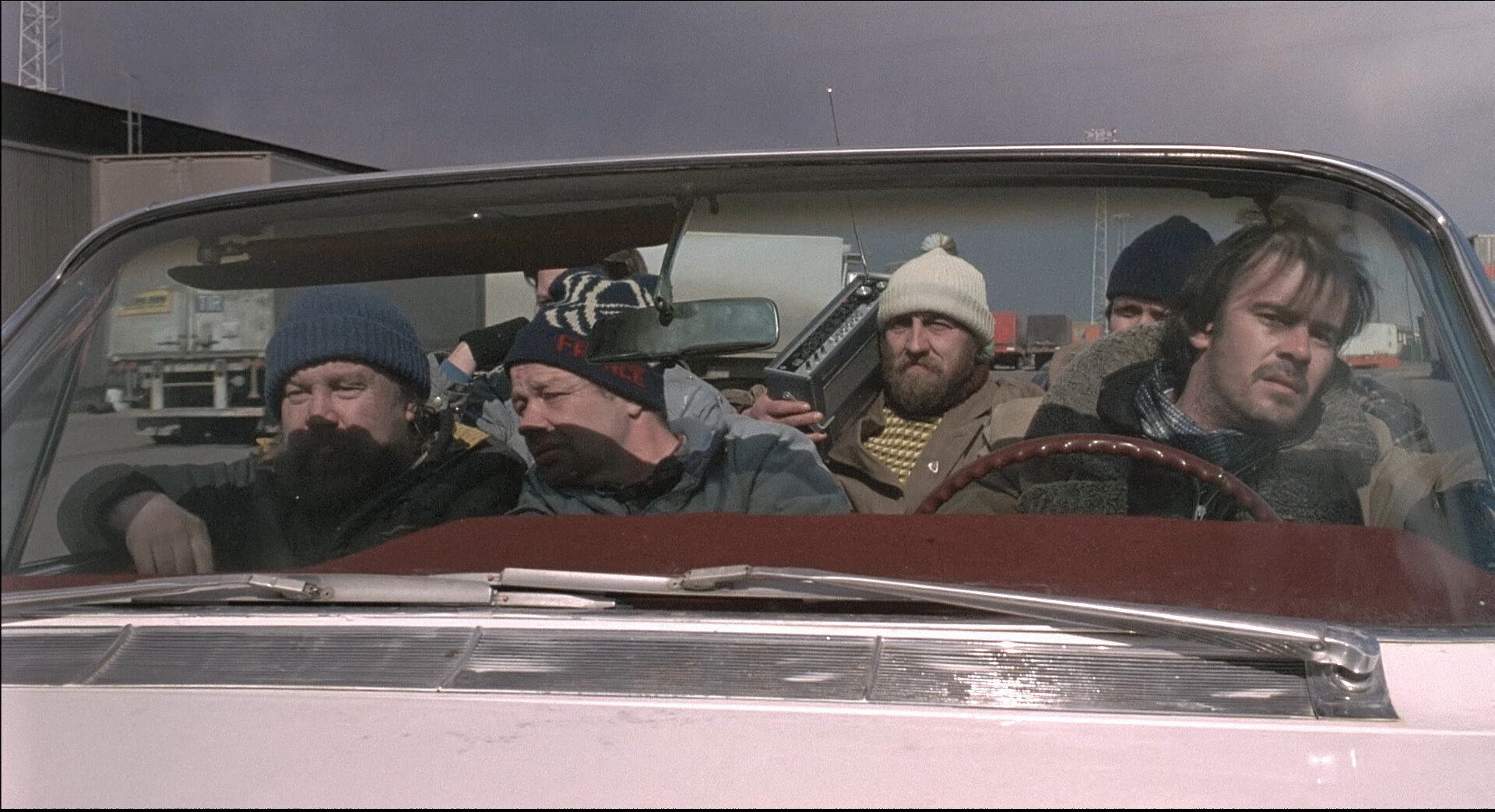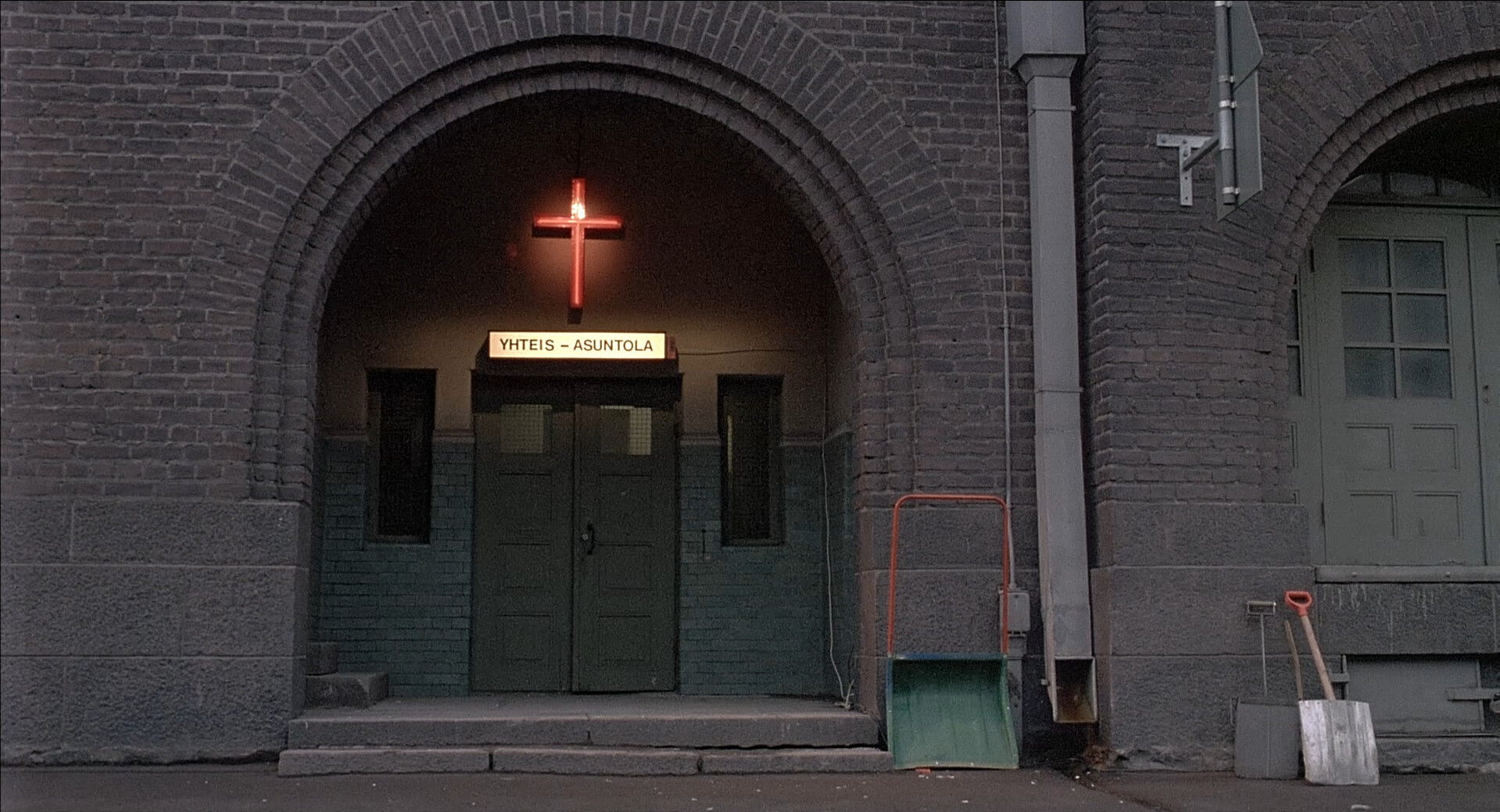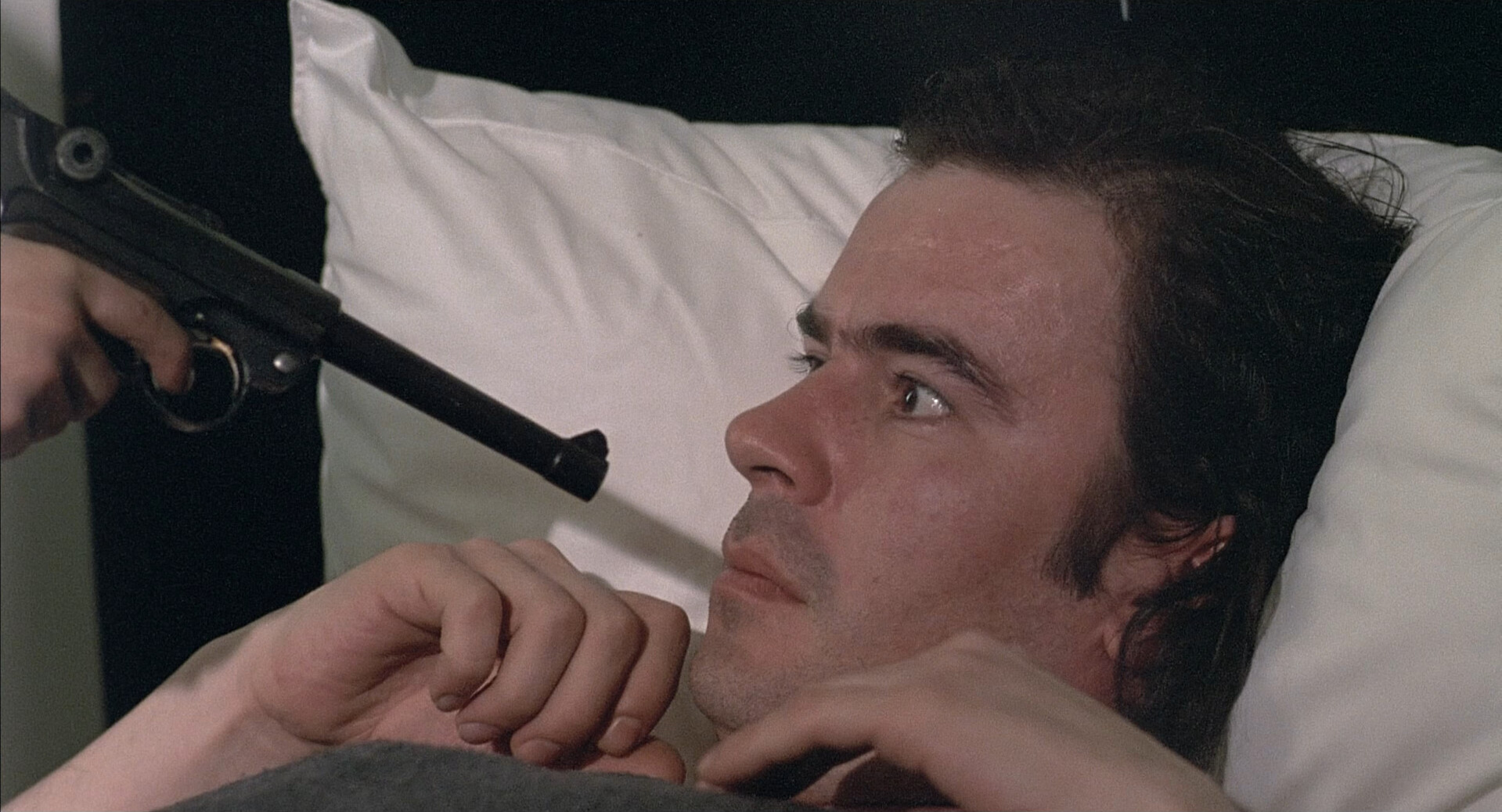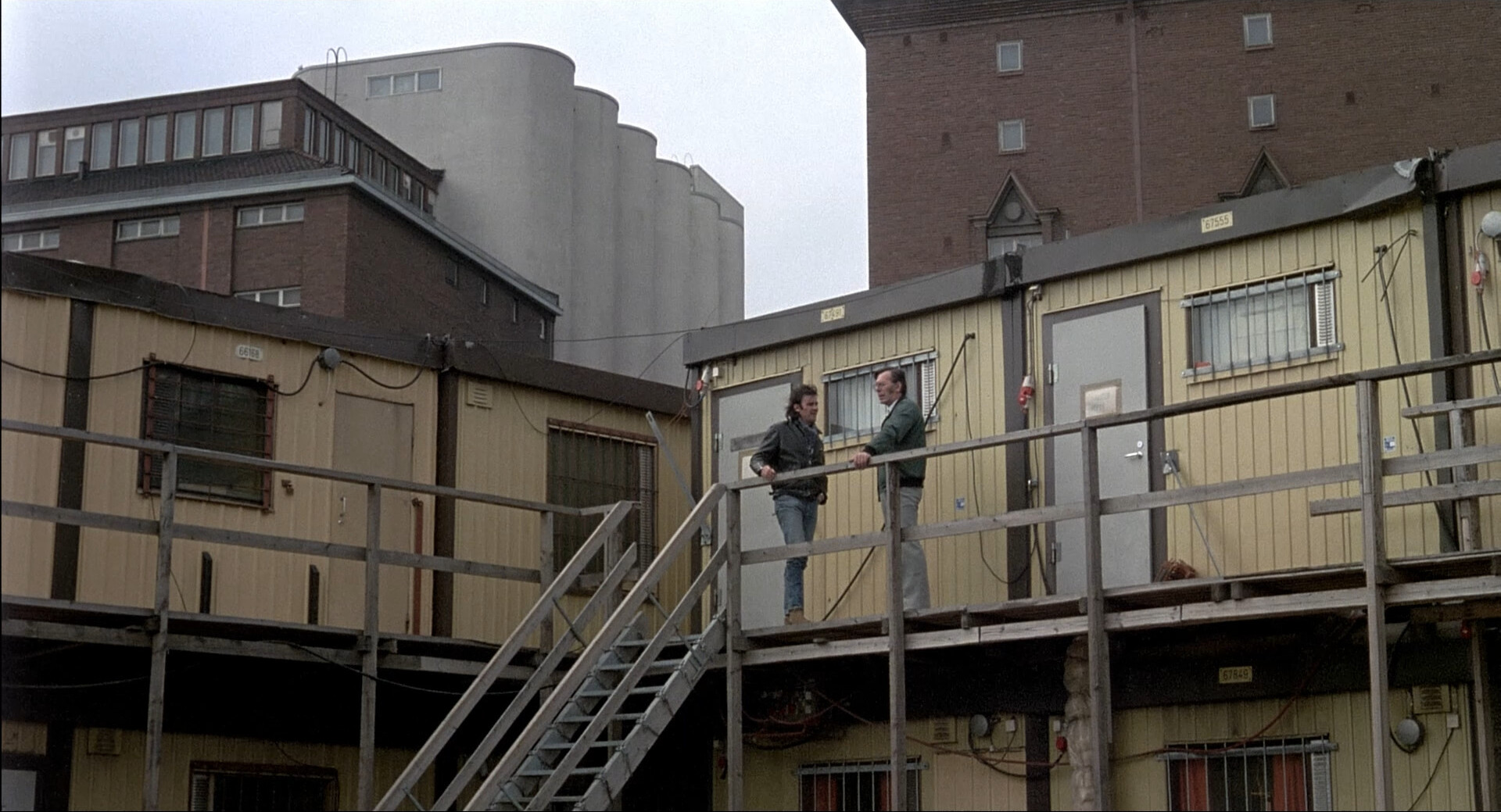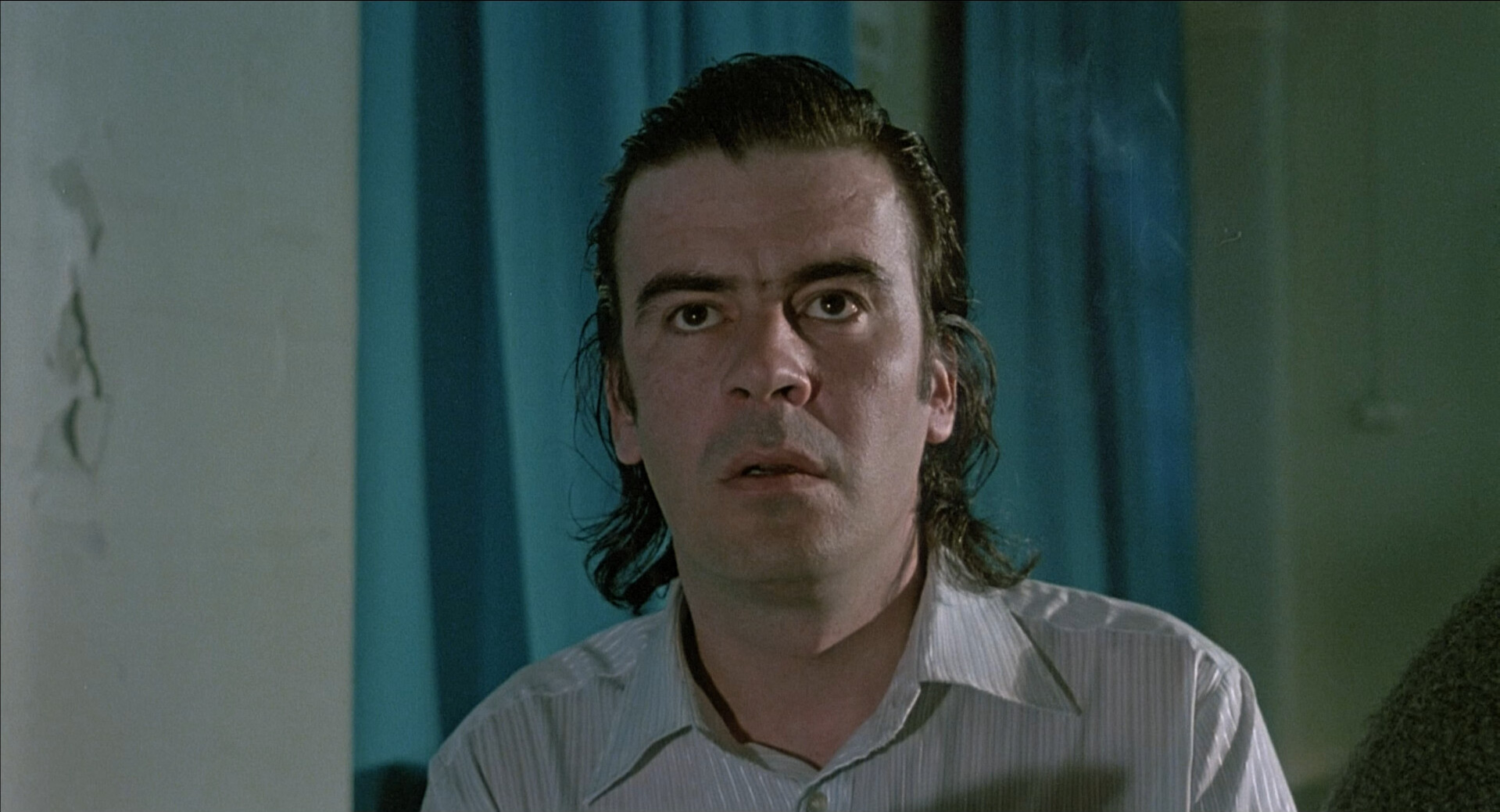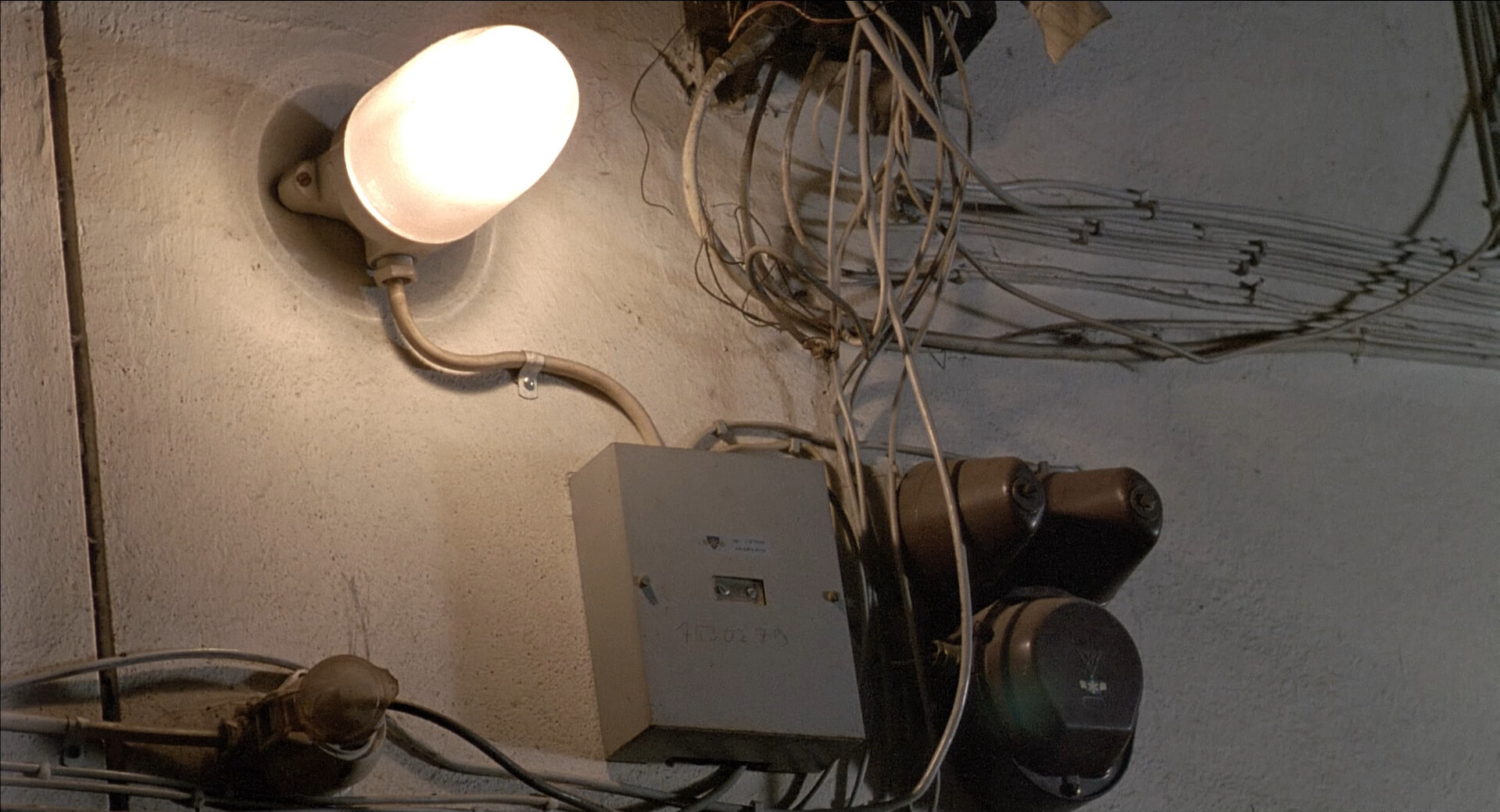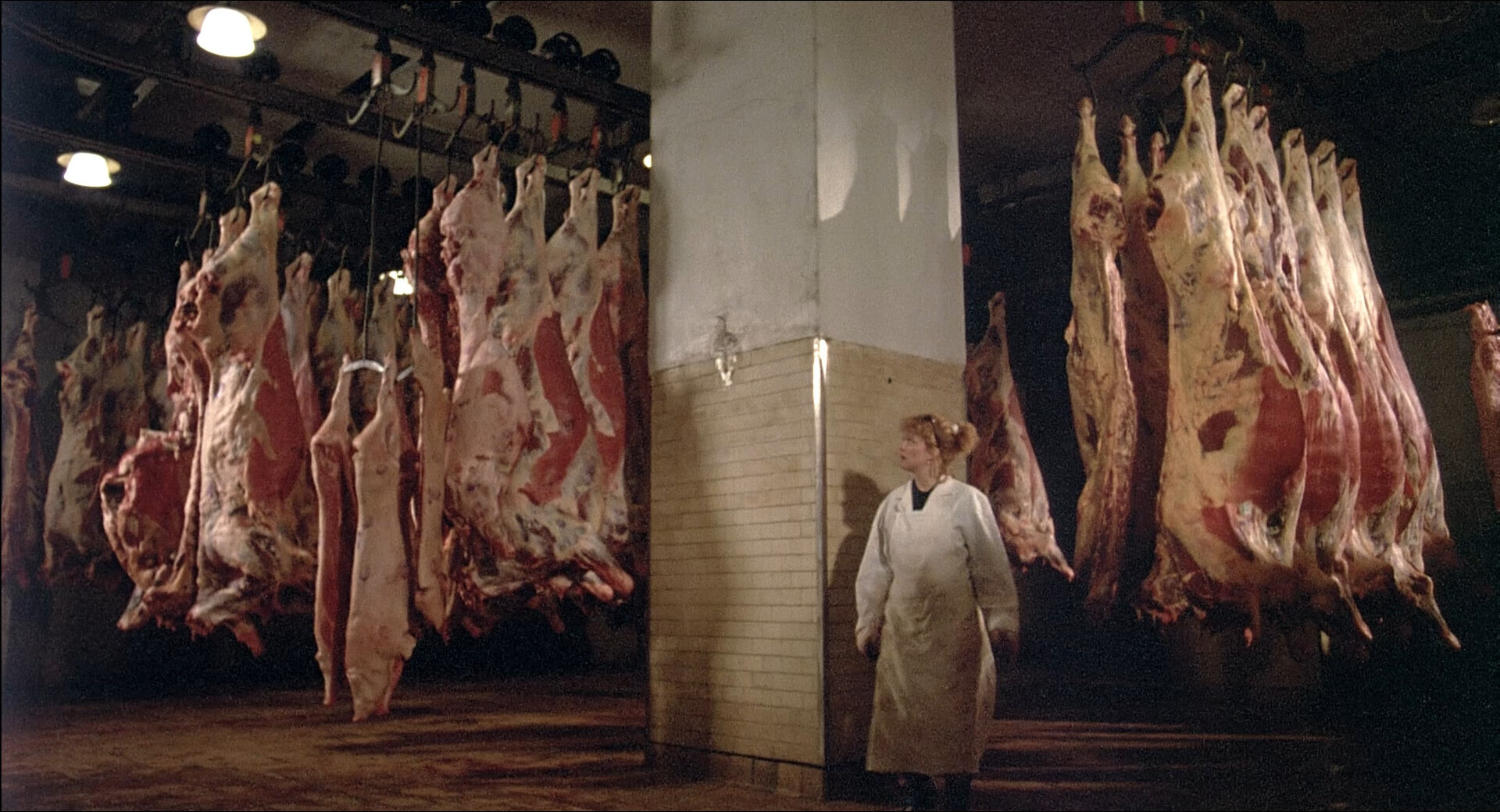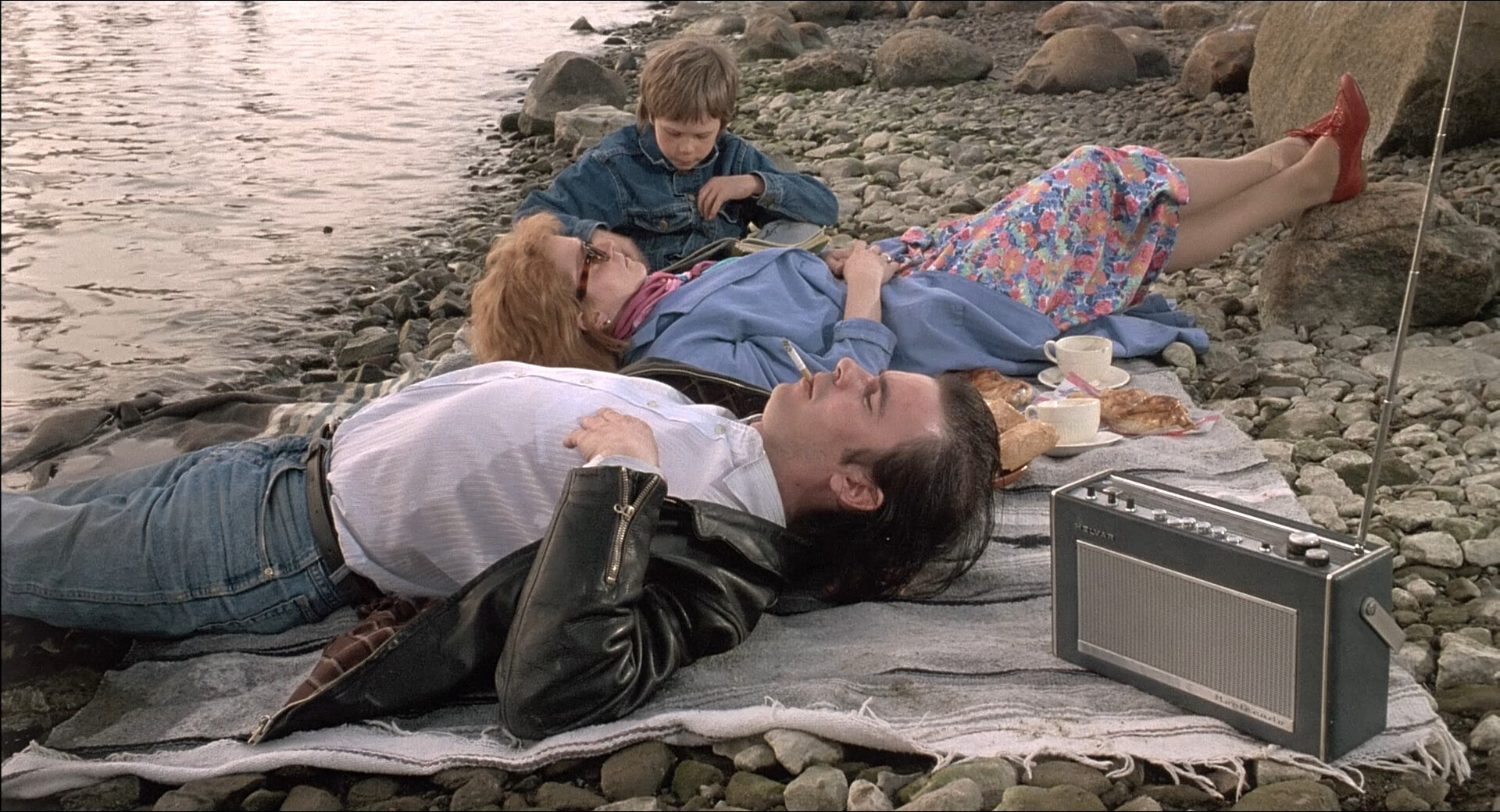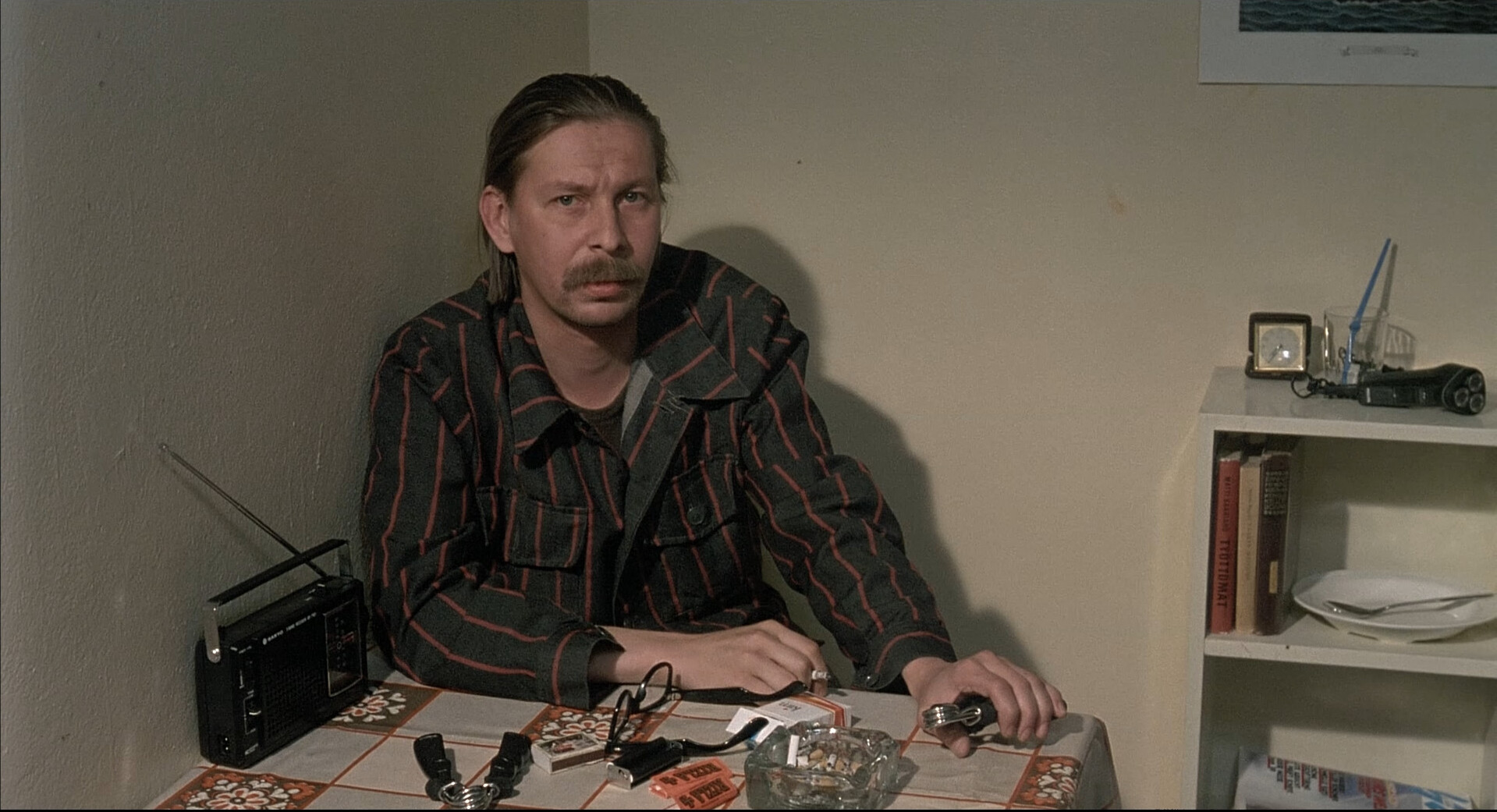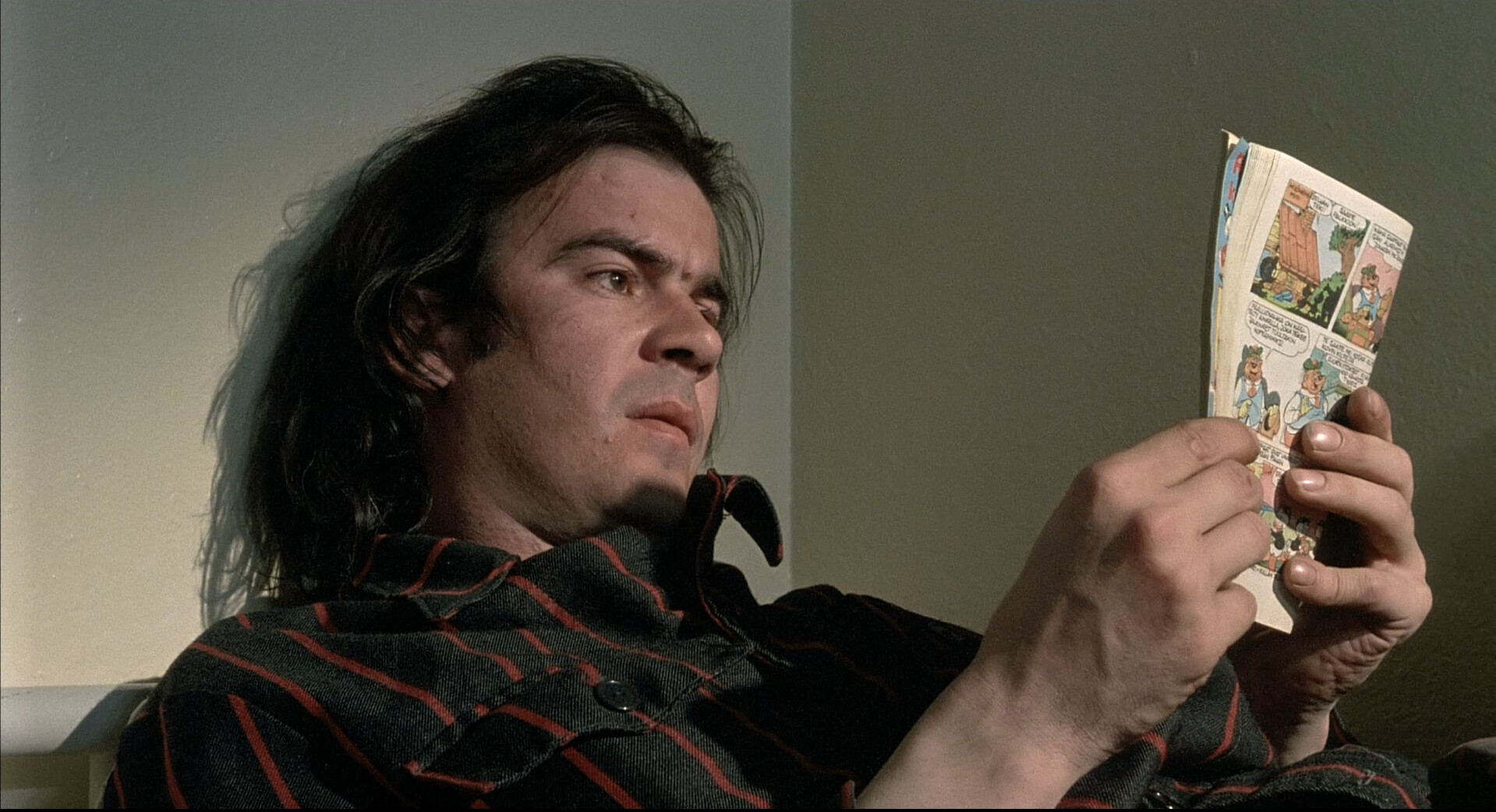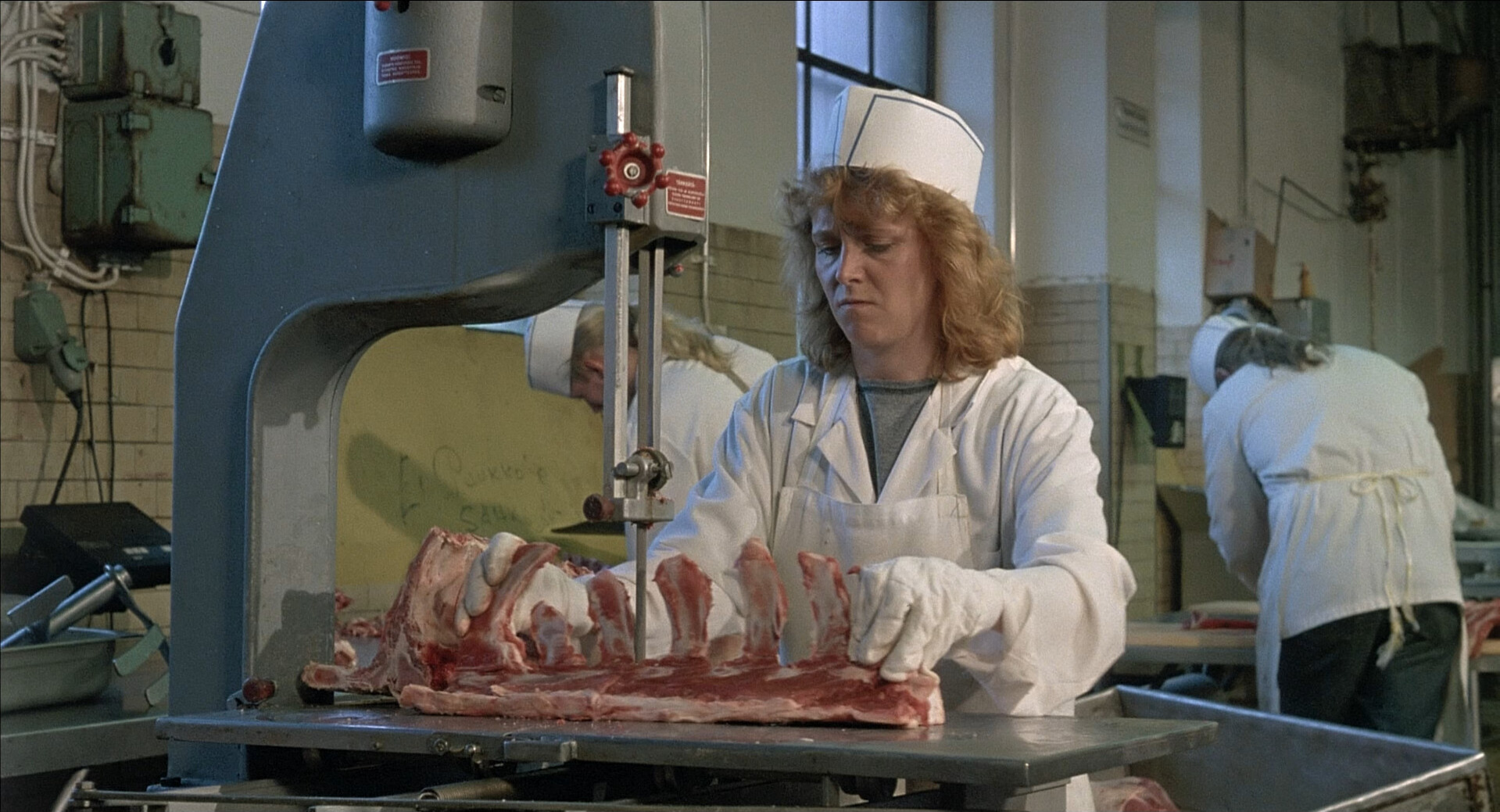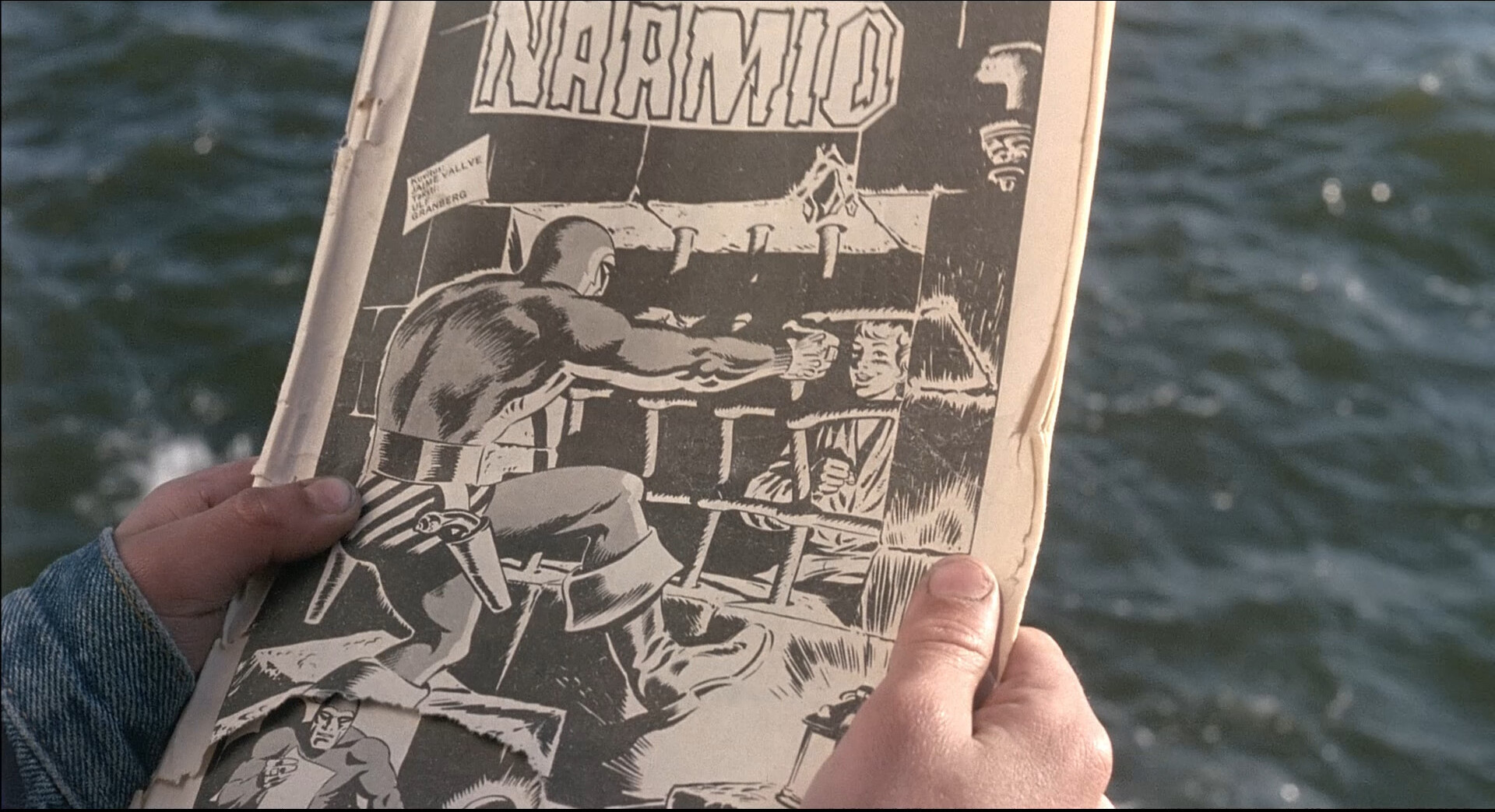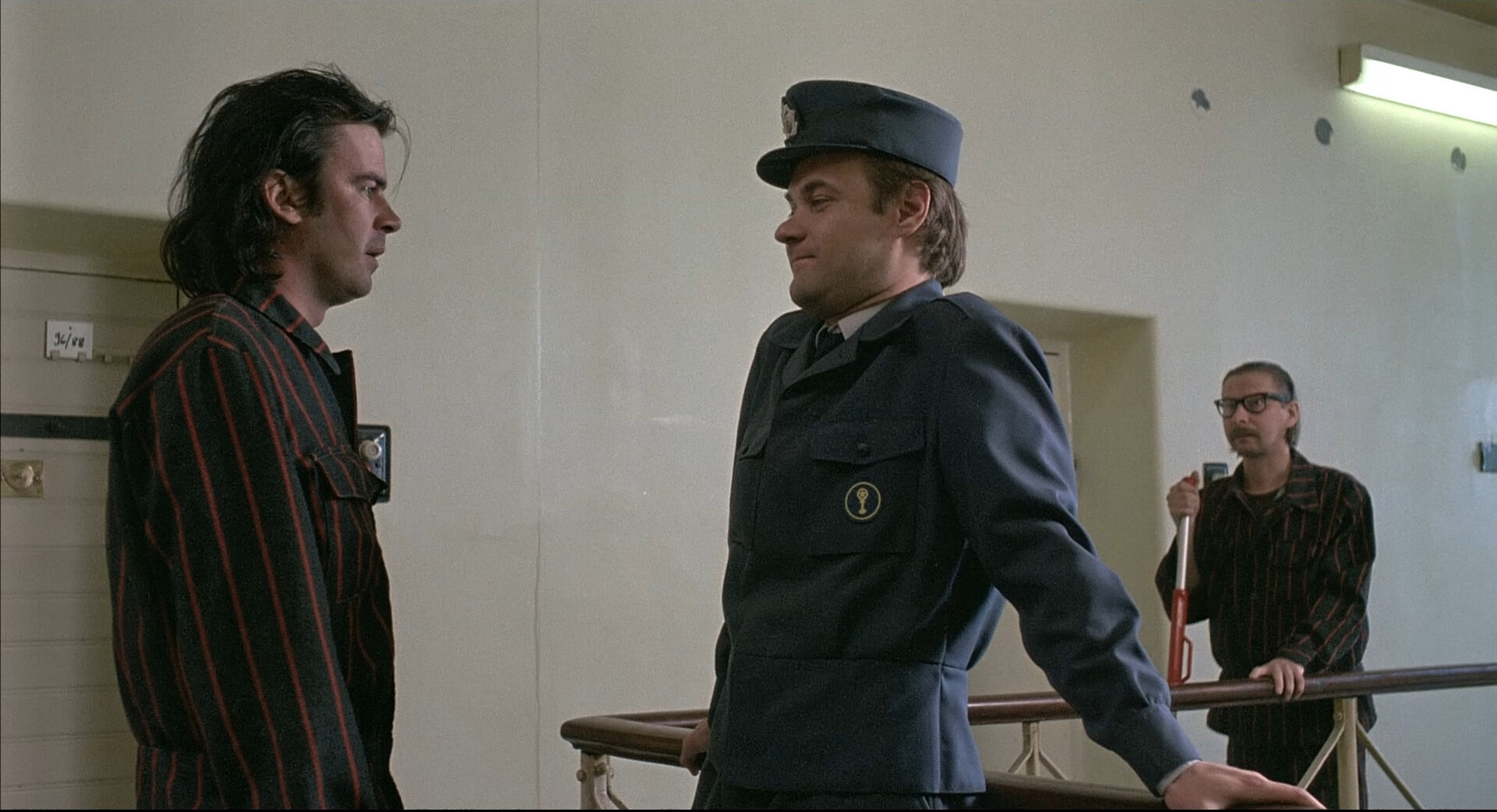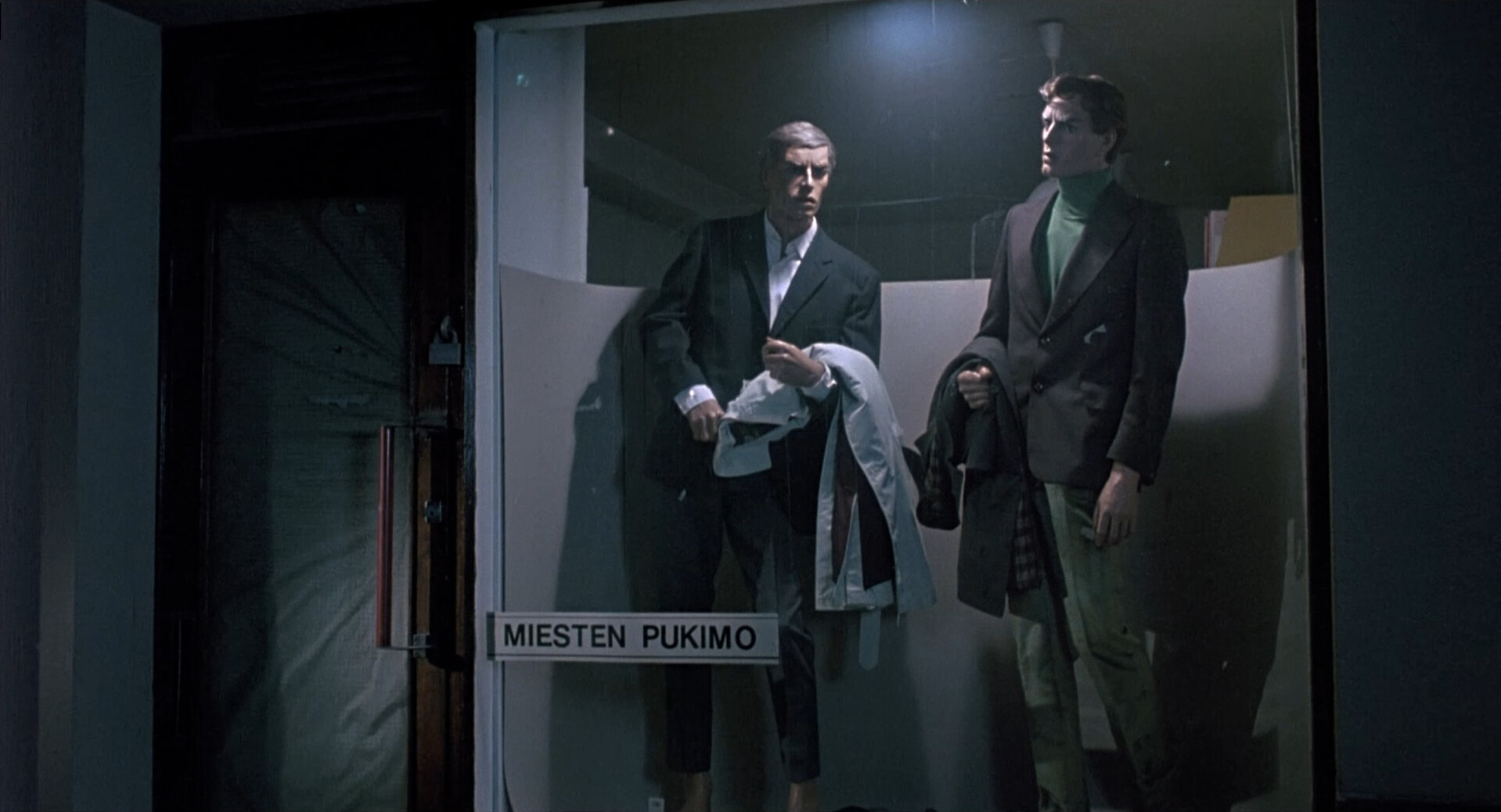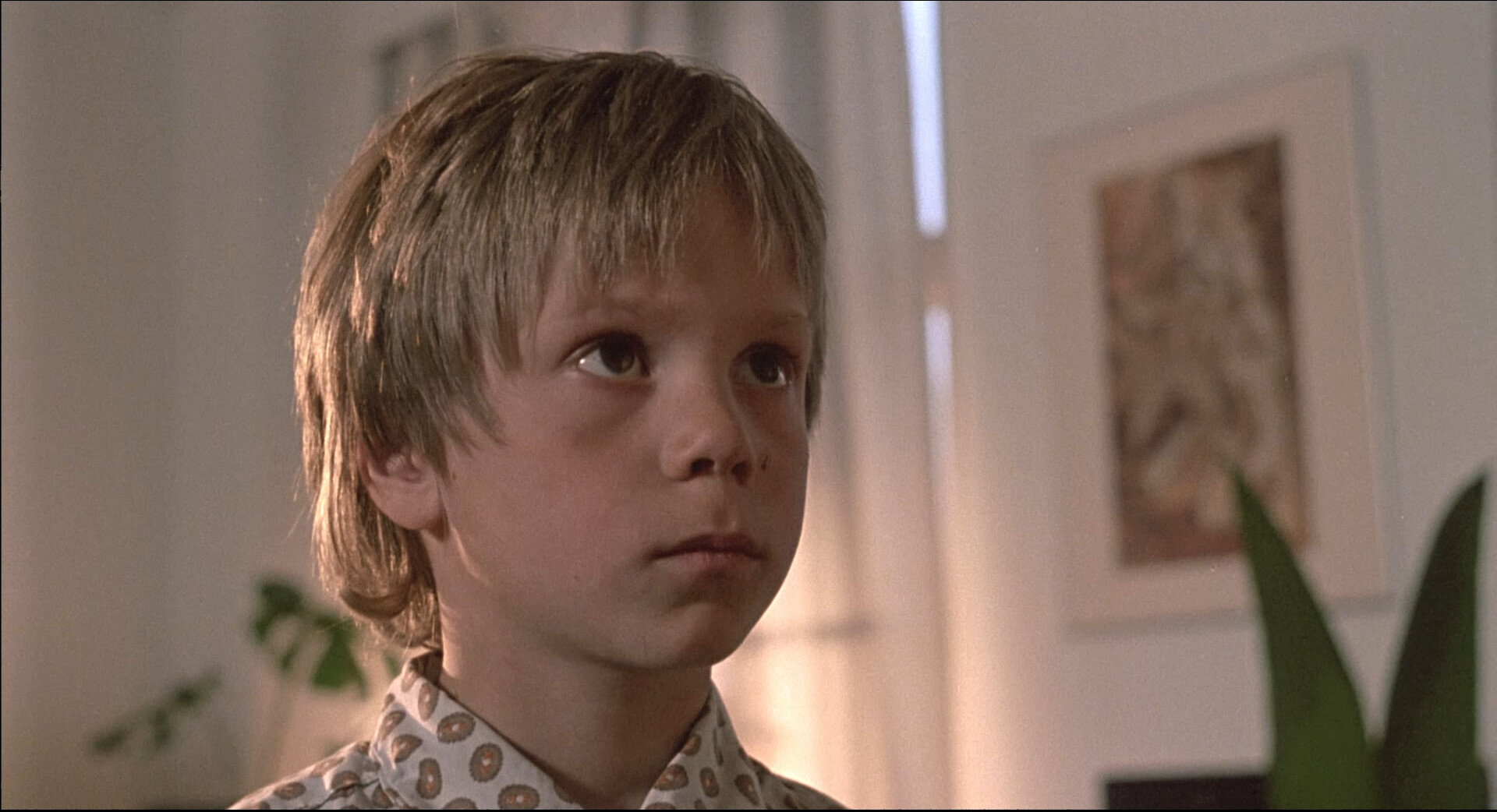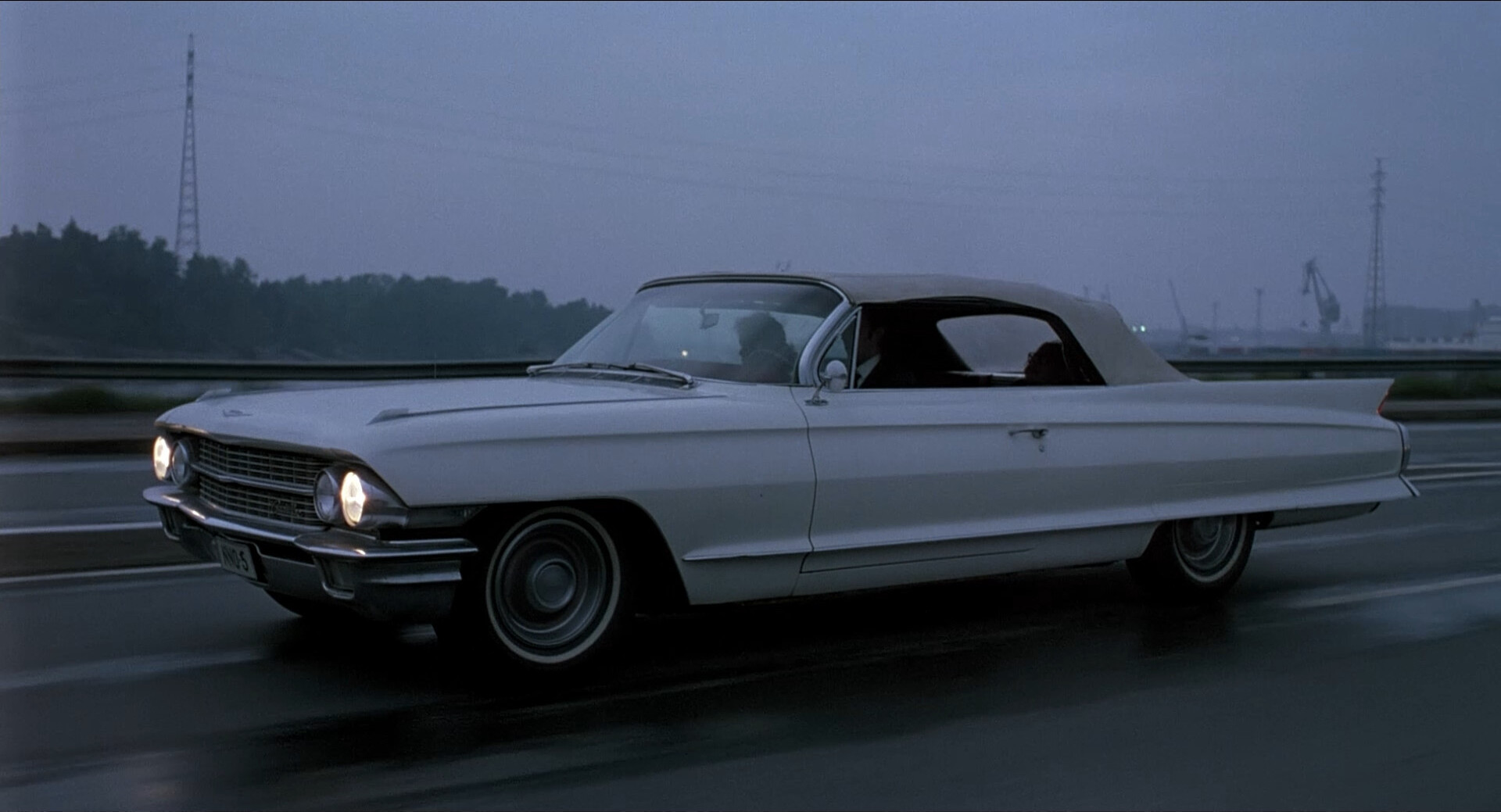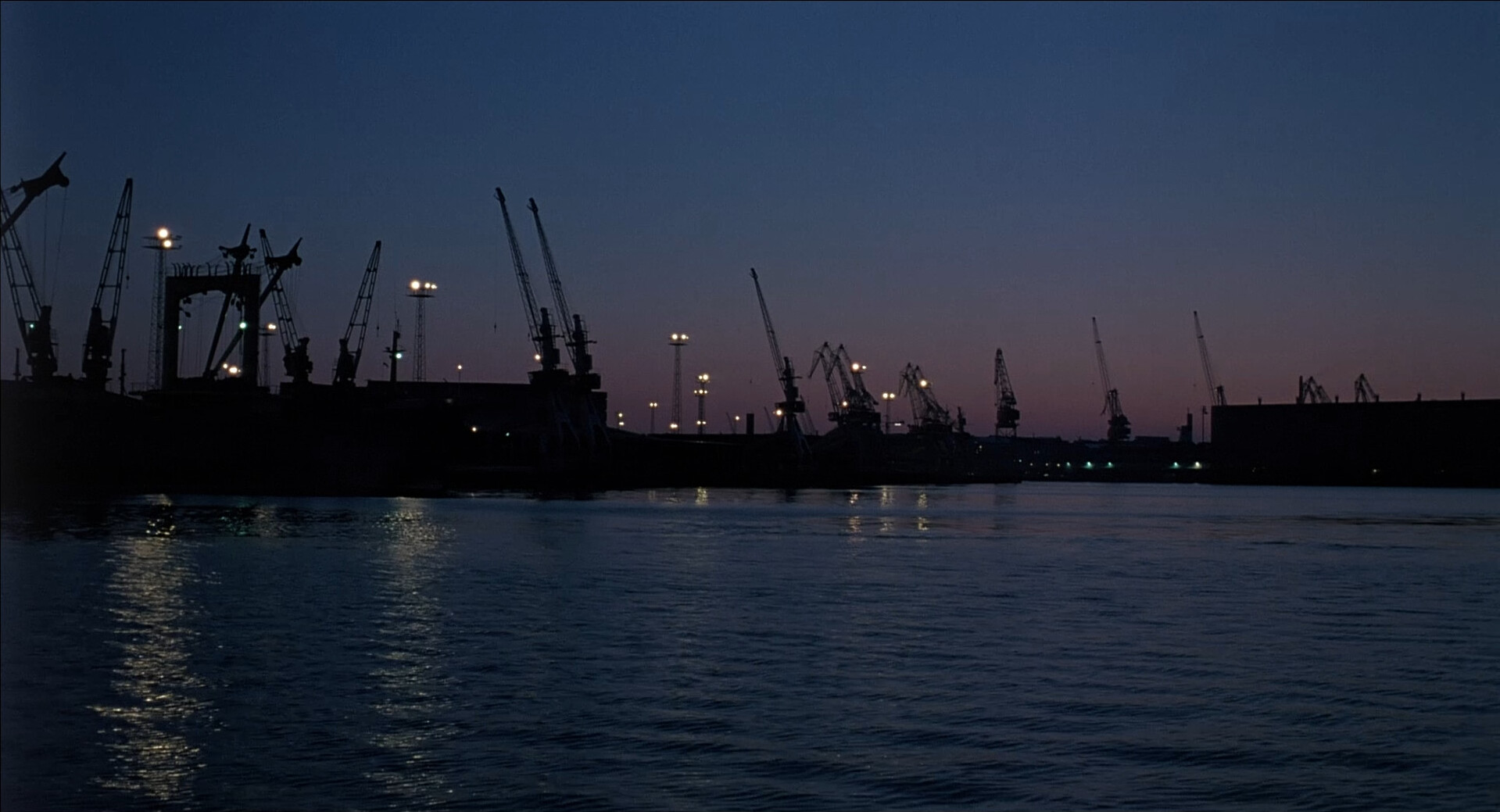 Ariel. Aki Kaurismäki. 1988. ⚄
[twenty minutes pass]
🎔
This is such a cute movie.
[the end]
I guess this isn't that different from Kaurismäki's previous movies, but finally it all gels: The dead-pan humour and the pathos actually works: It all becomes really moving, and funny, and interesting.
It doesn't hurt that he's got the best actors he's worked with, or that the cinematography is just… right… now, either.
Watching this is a pleasure.