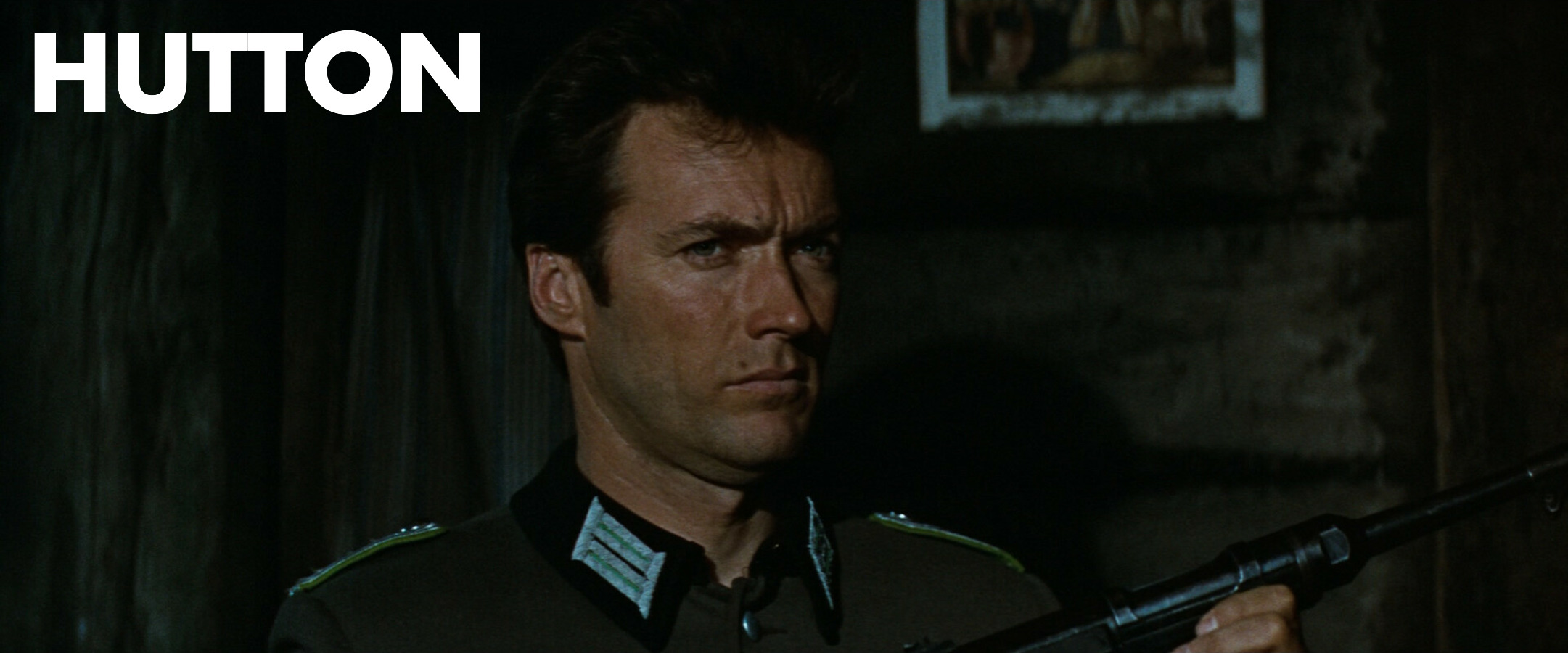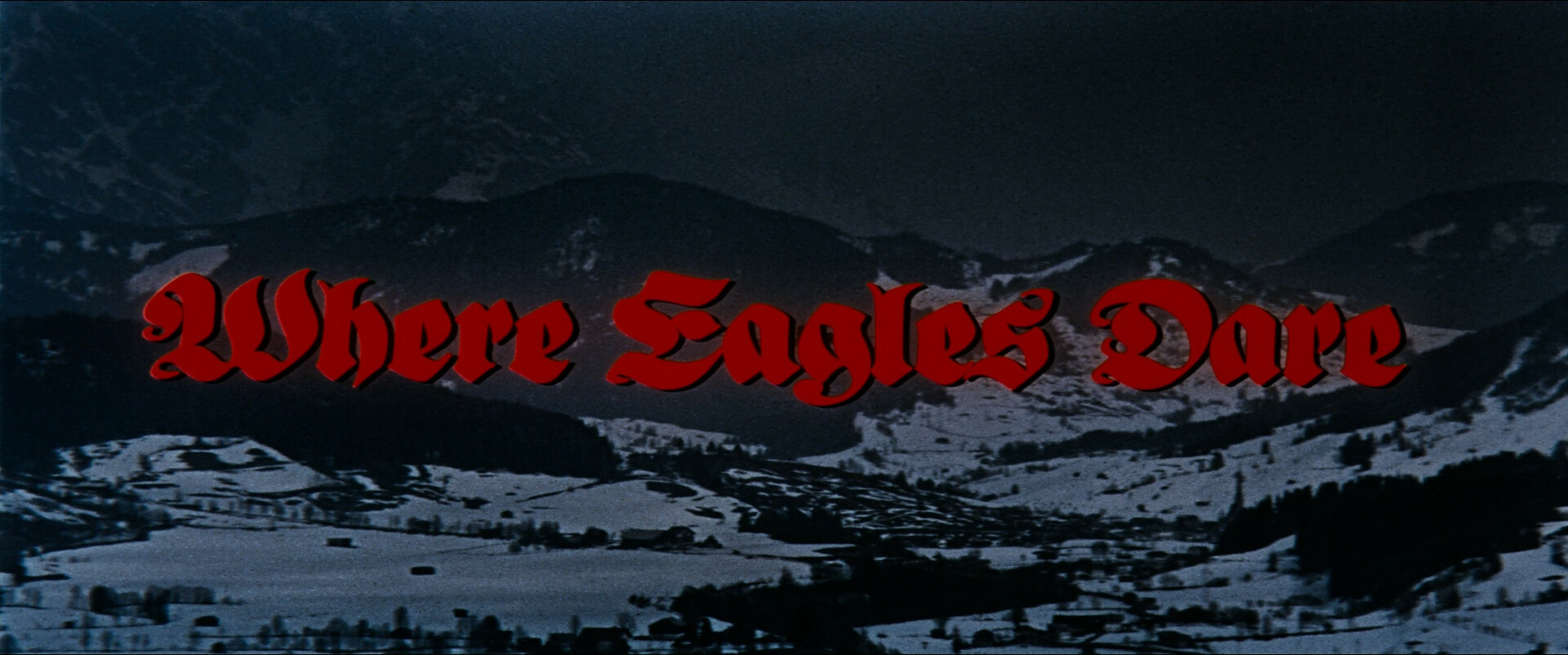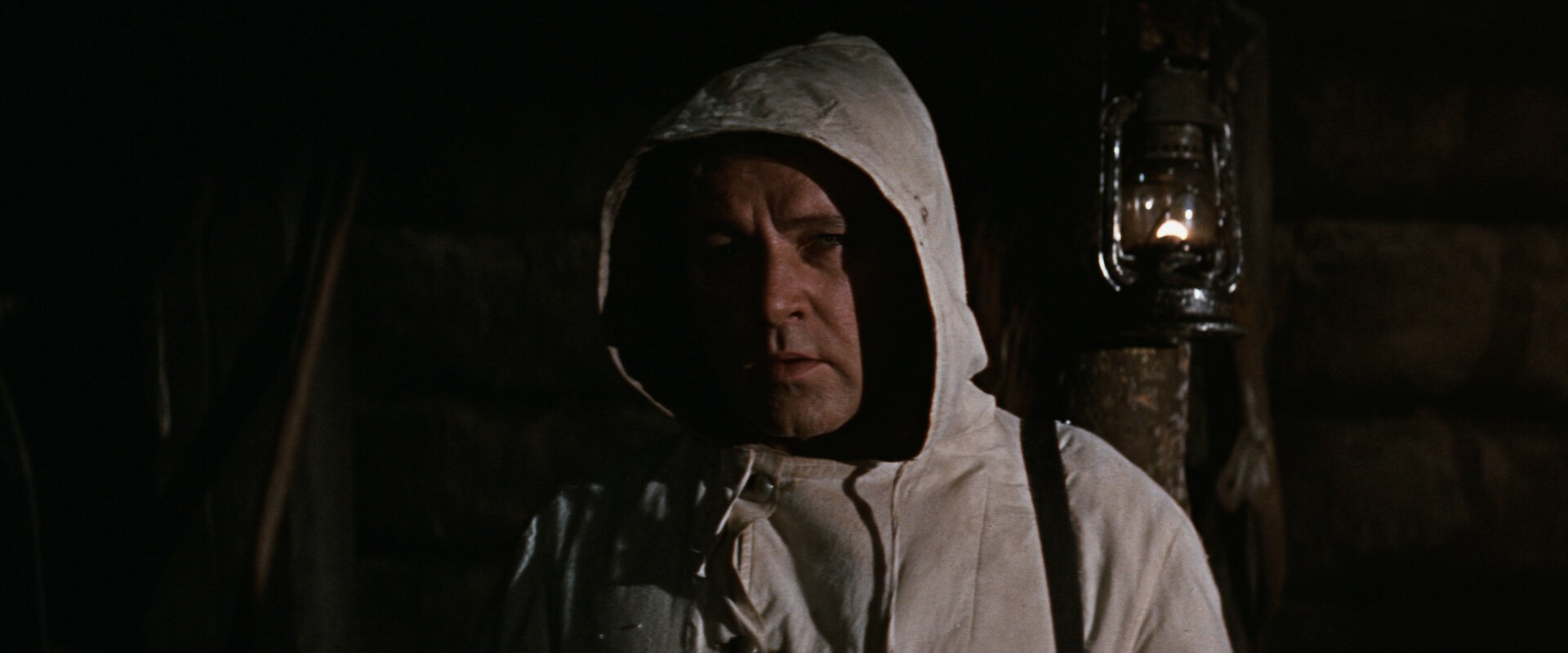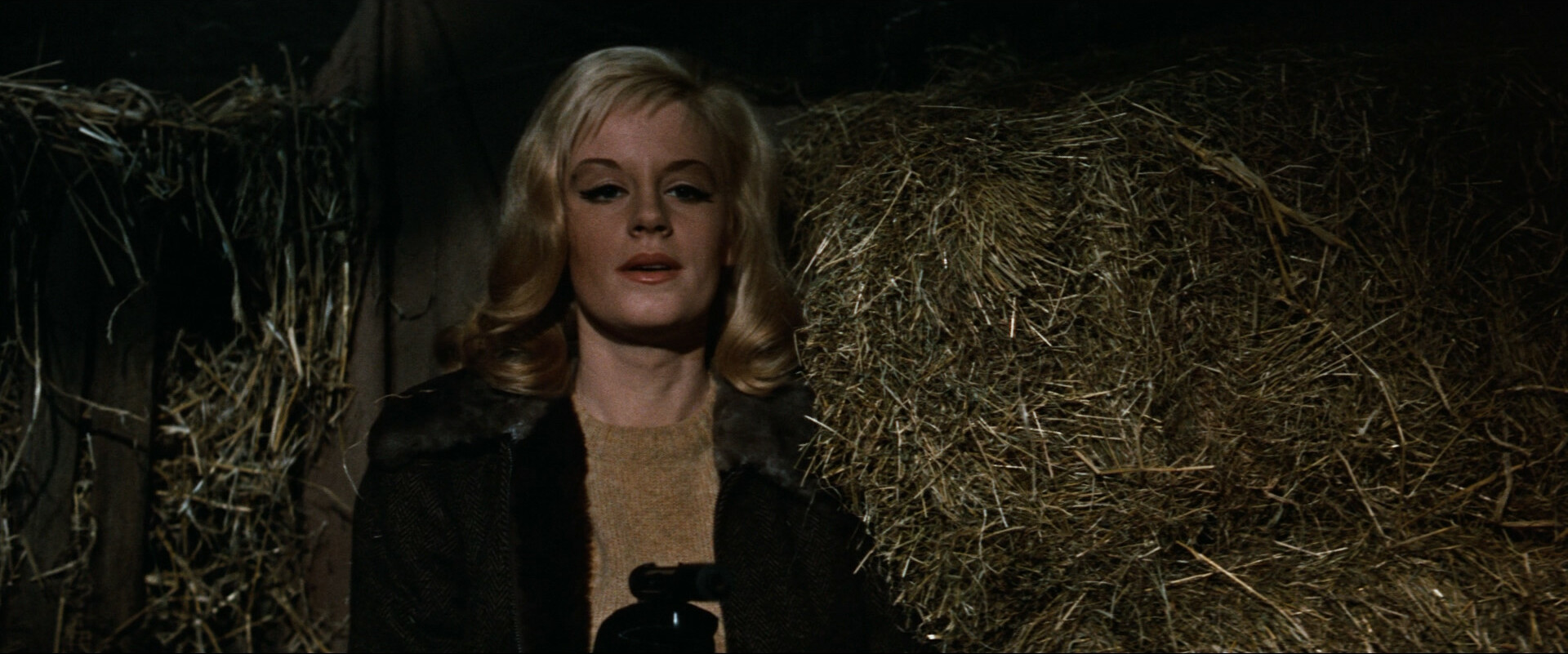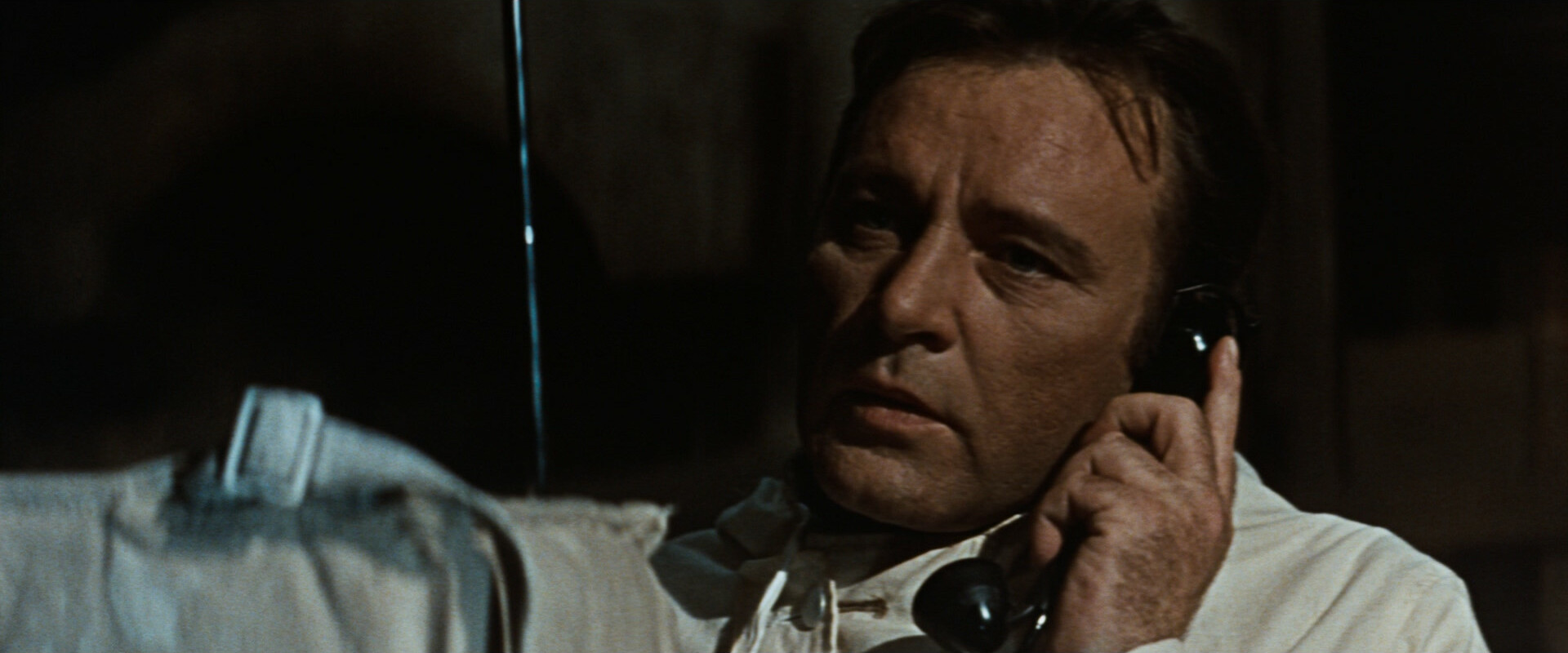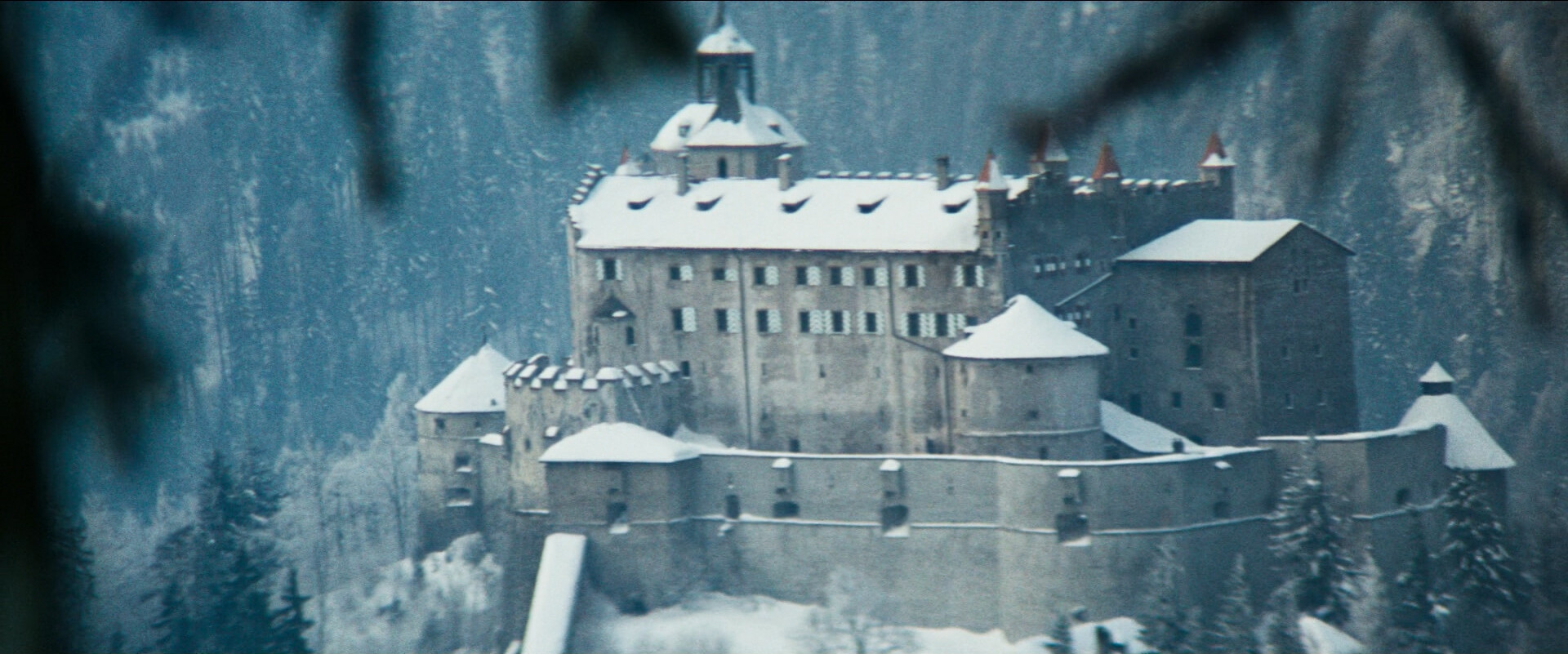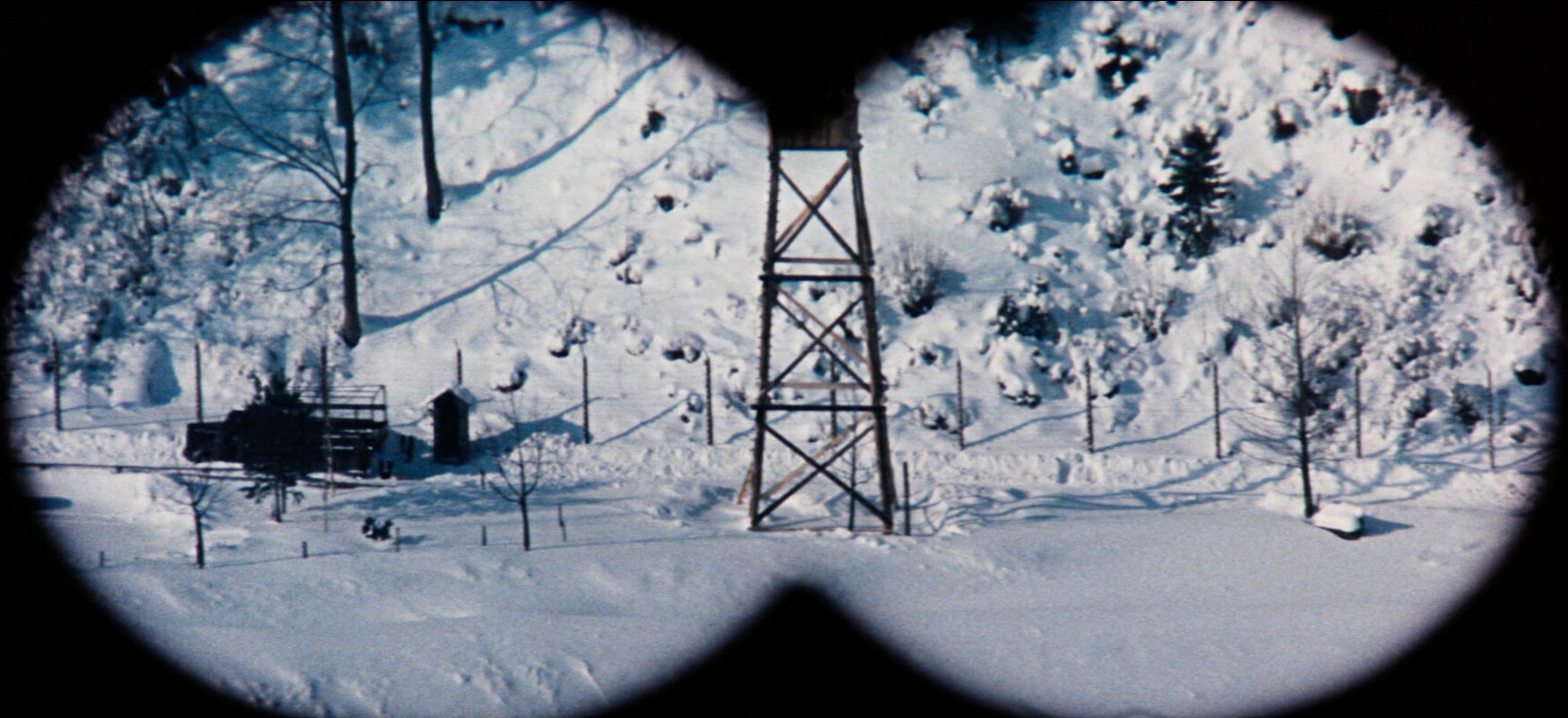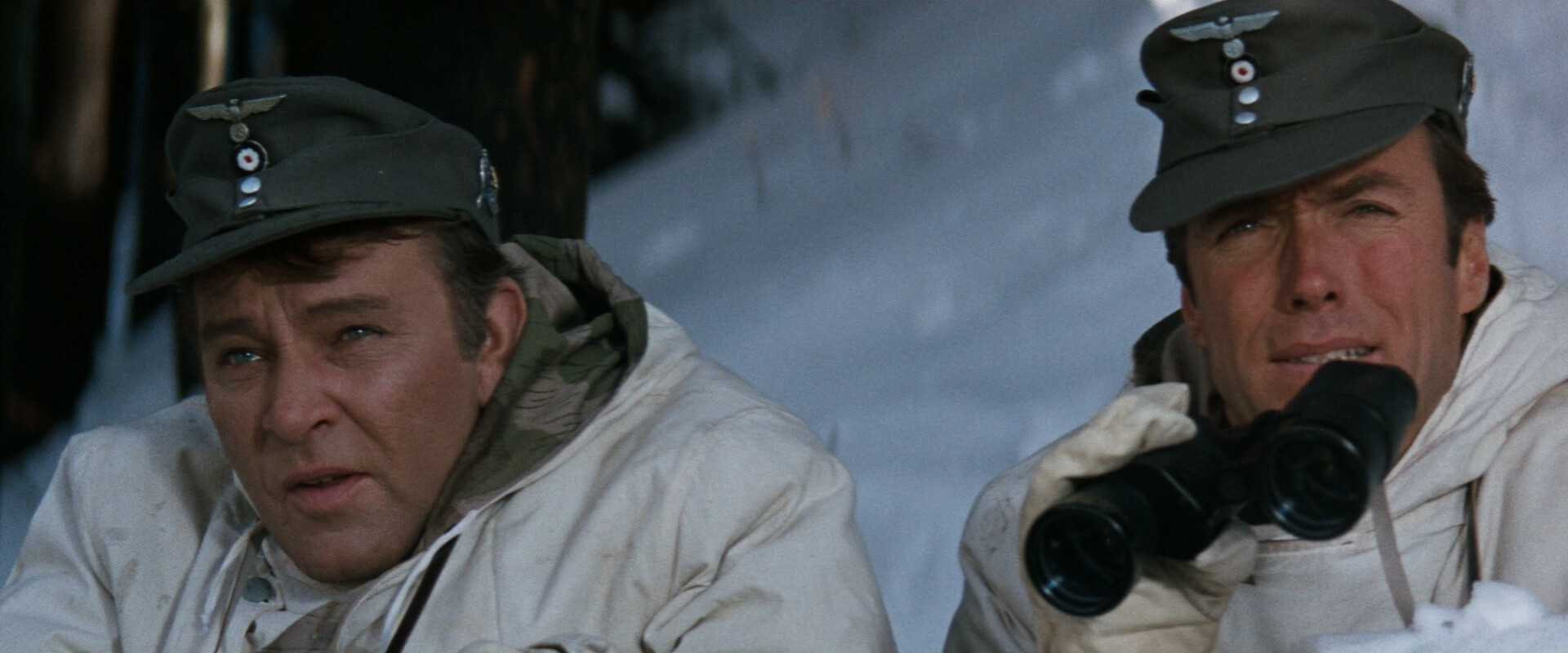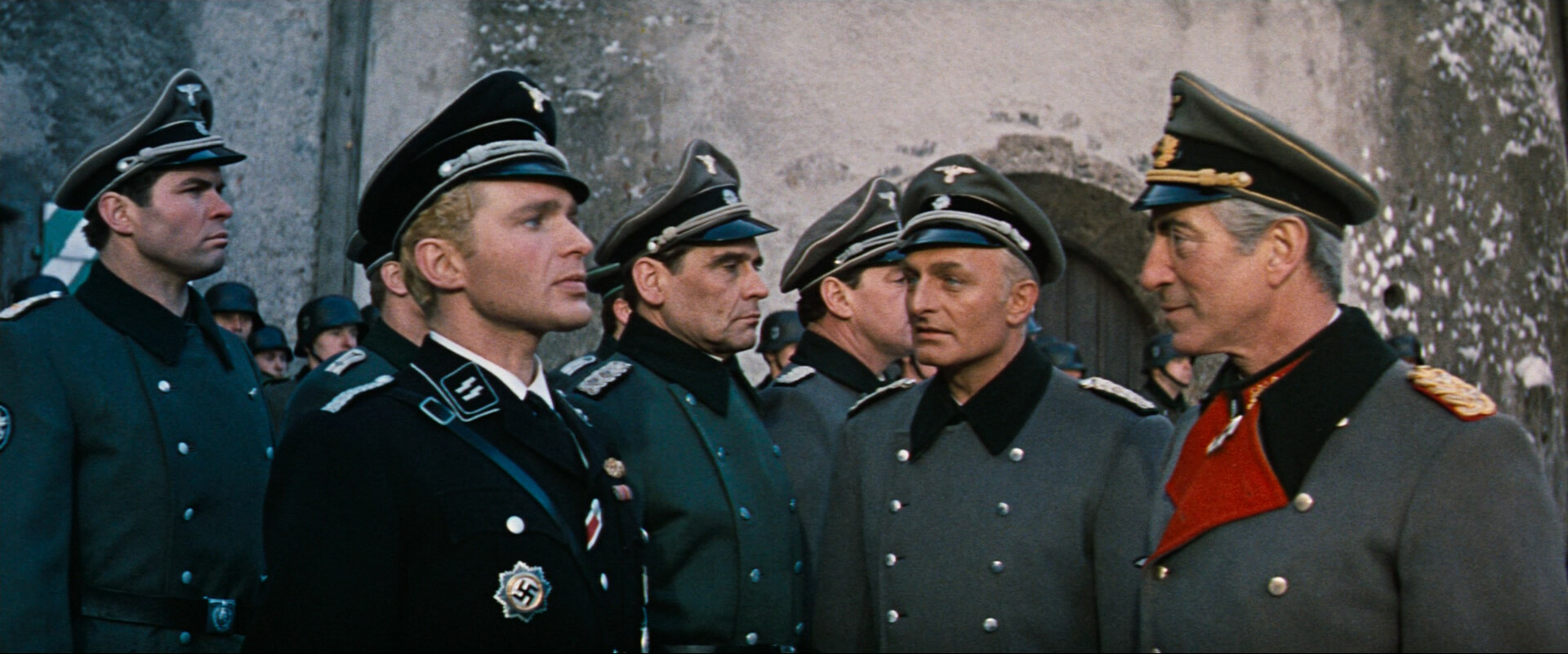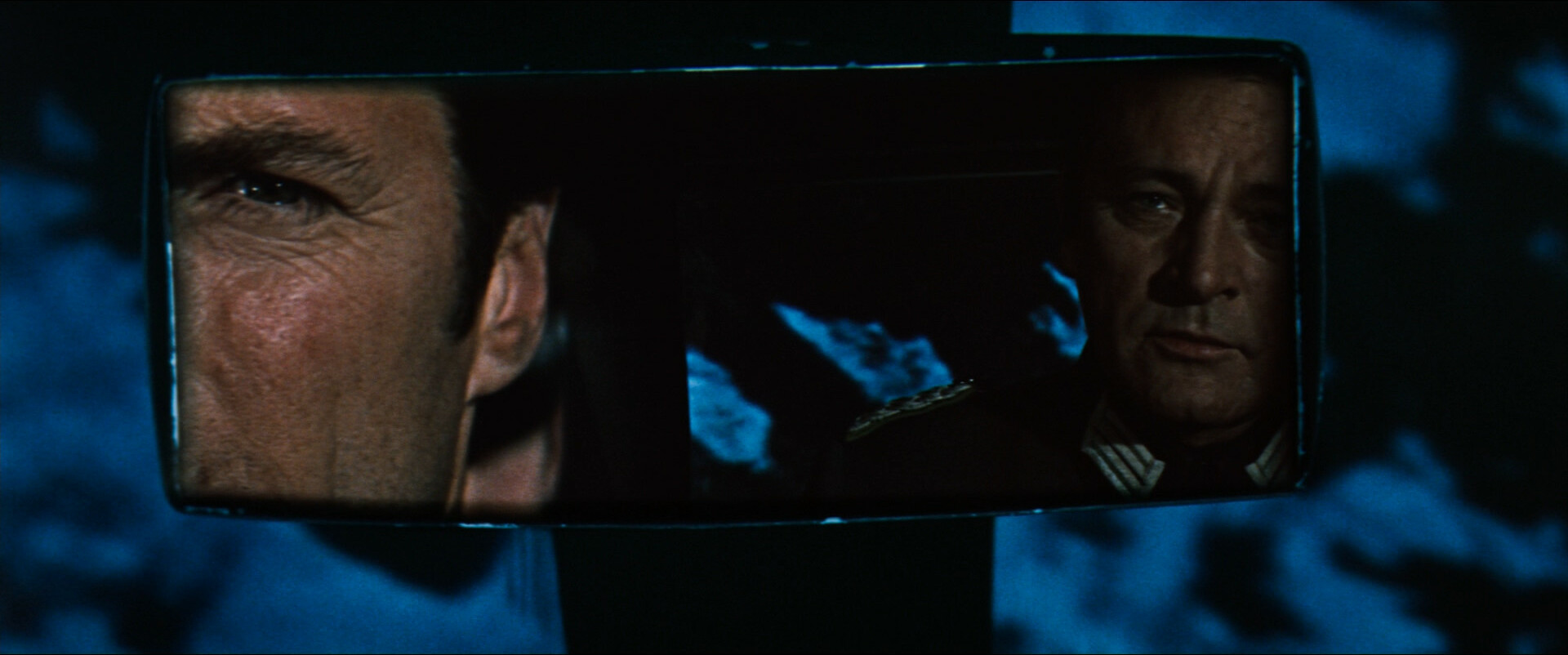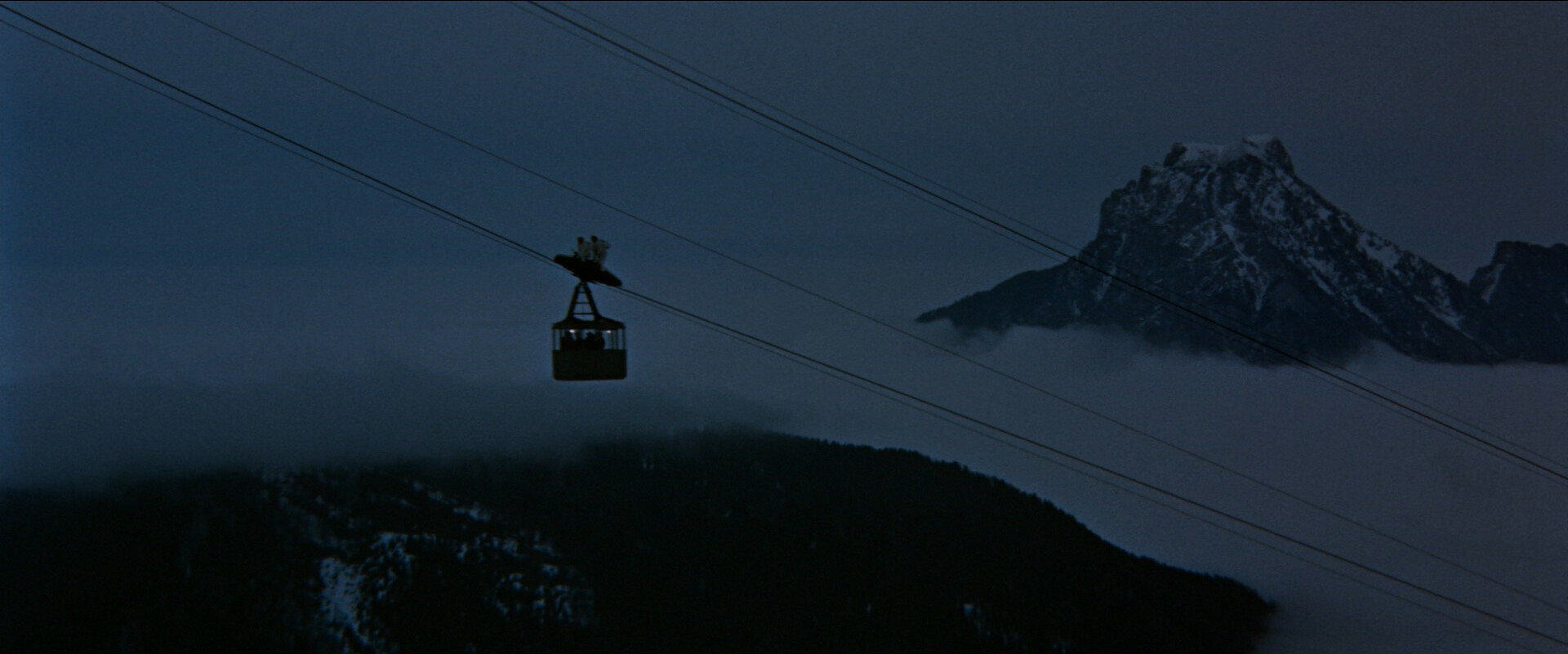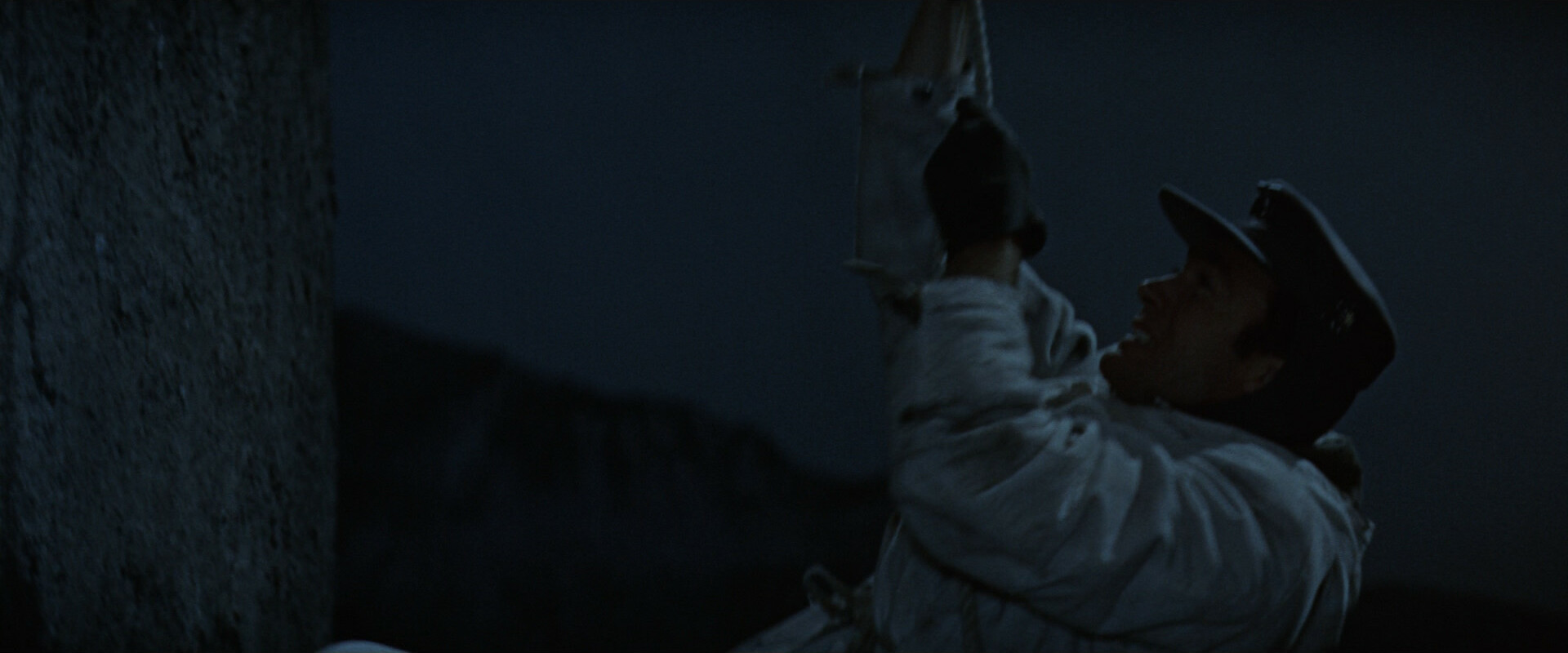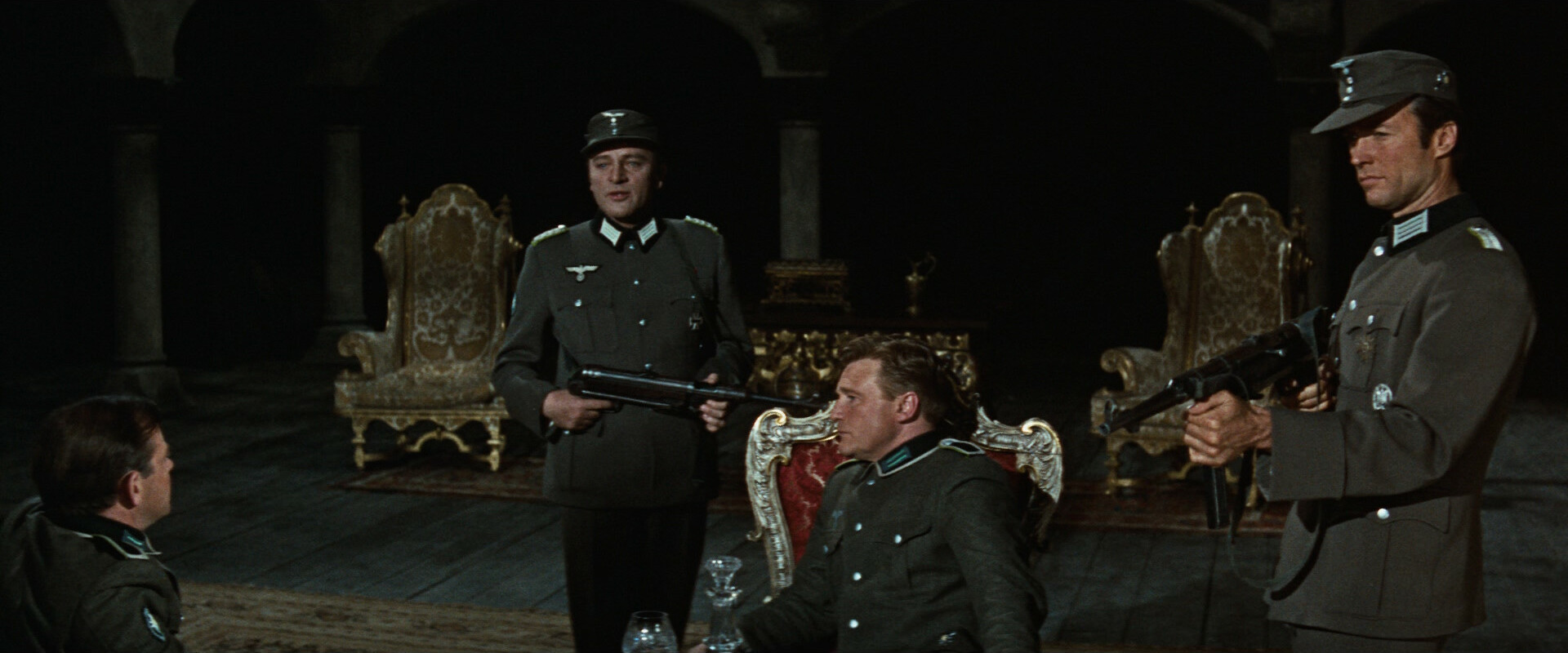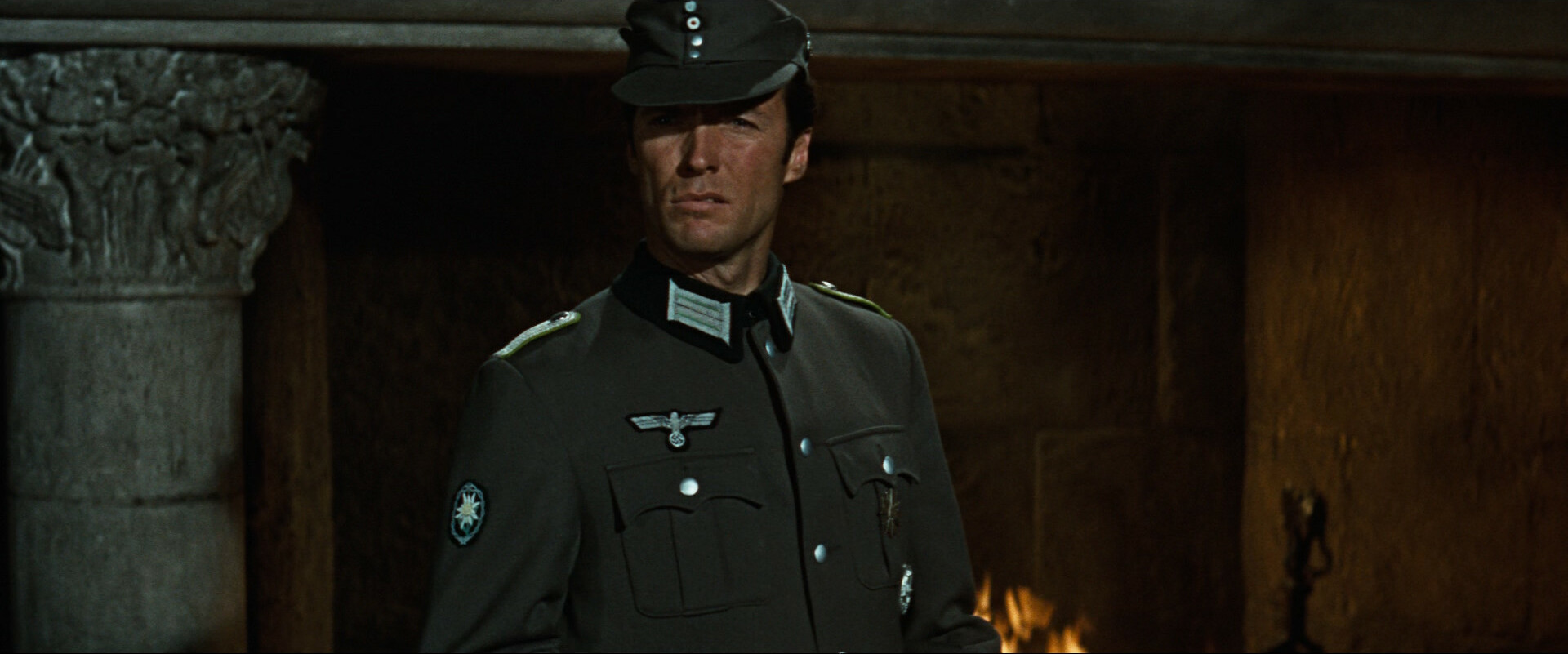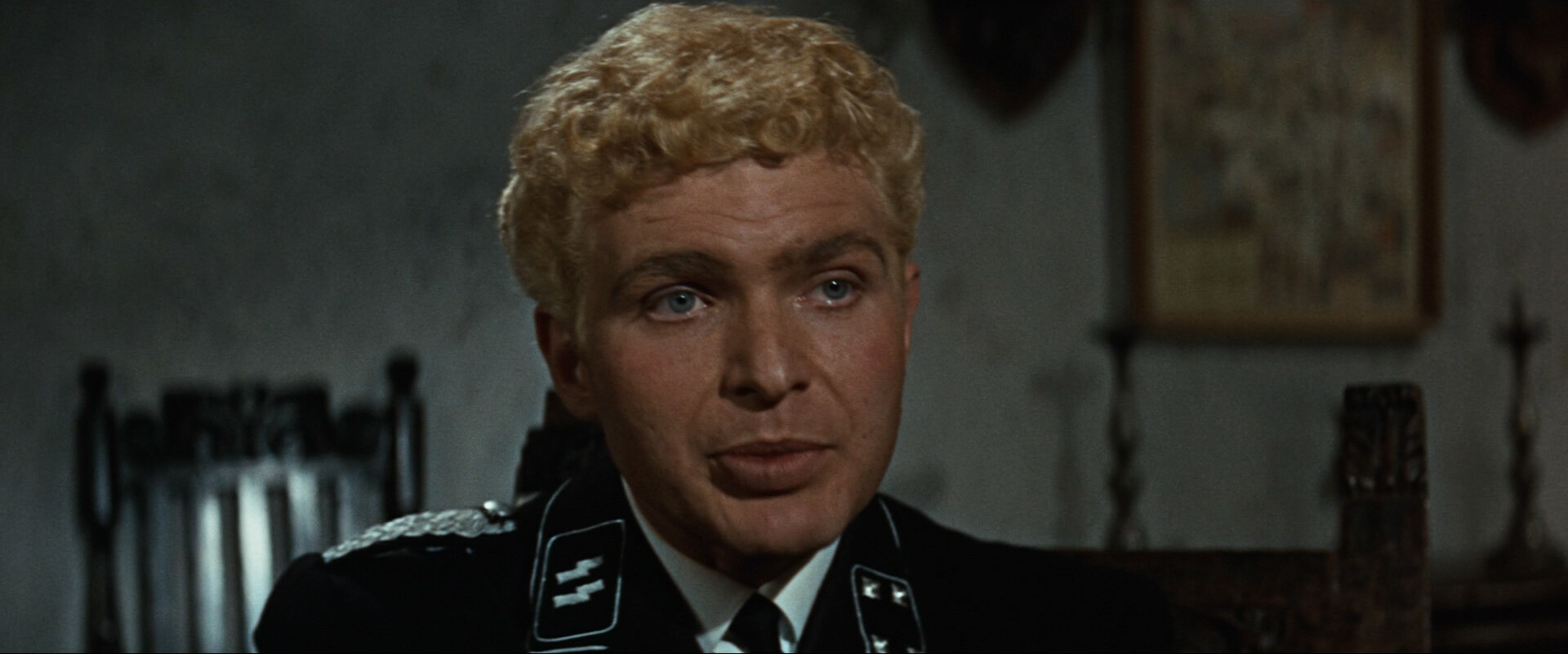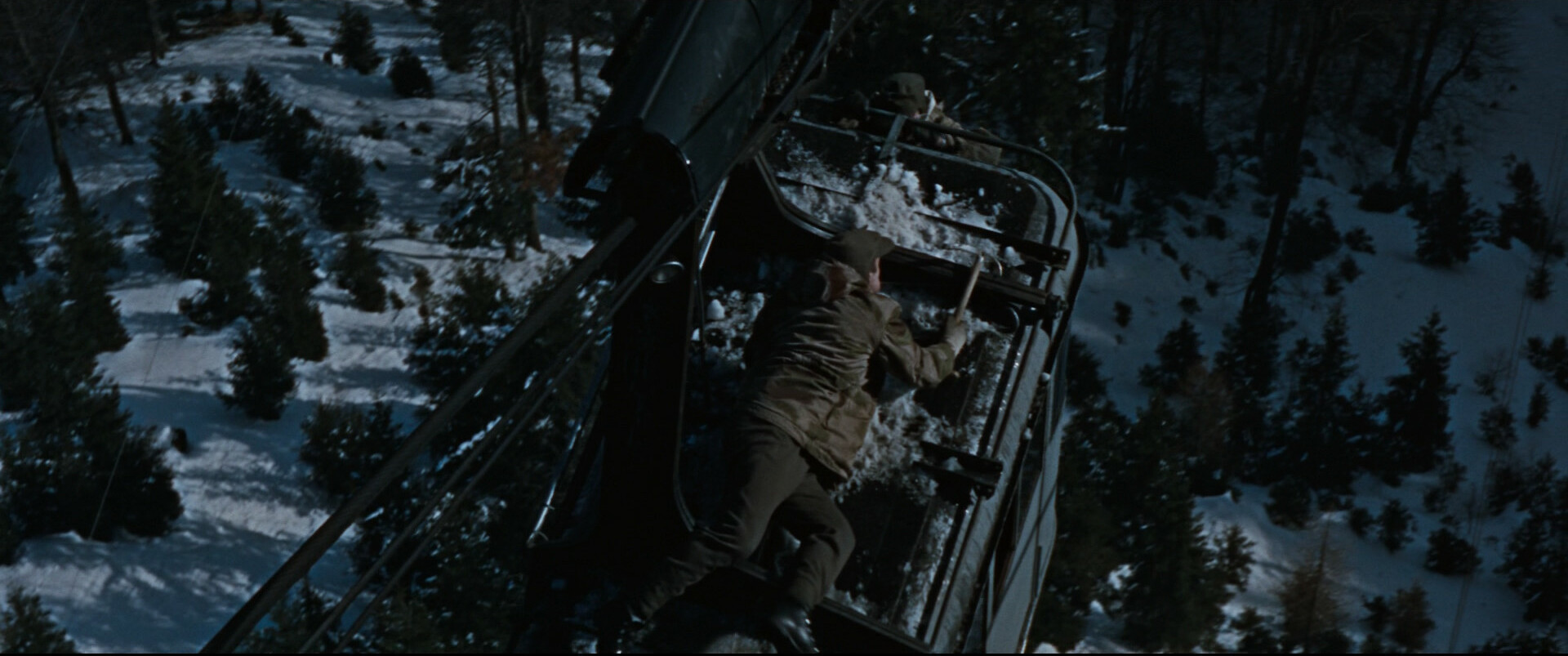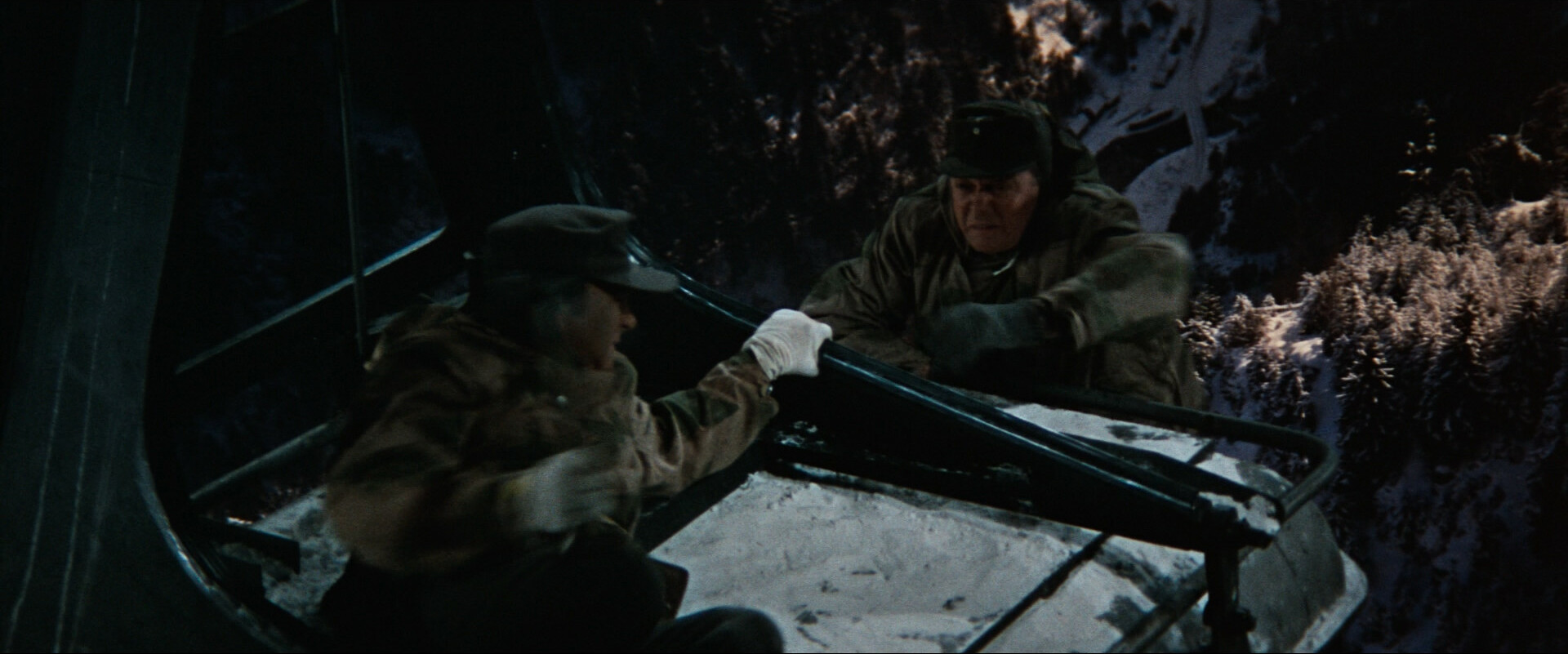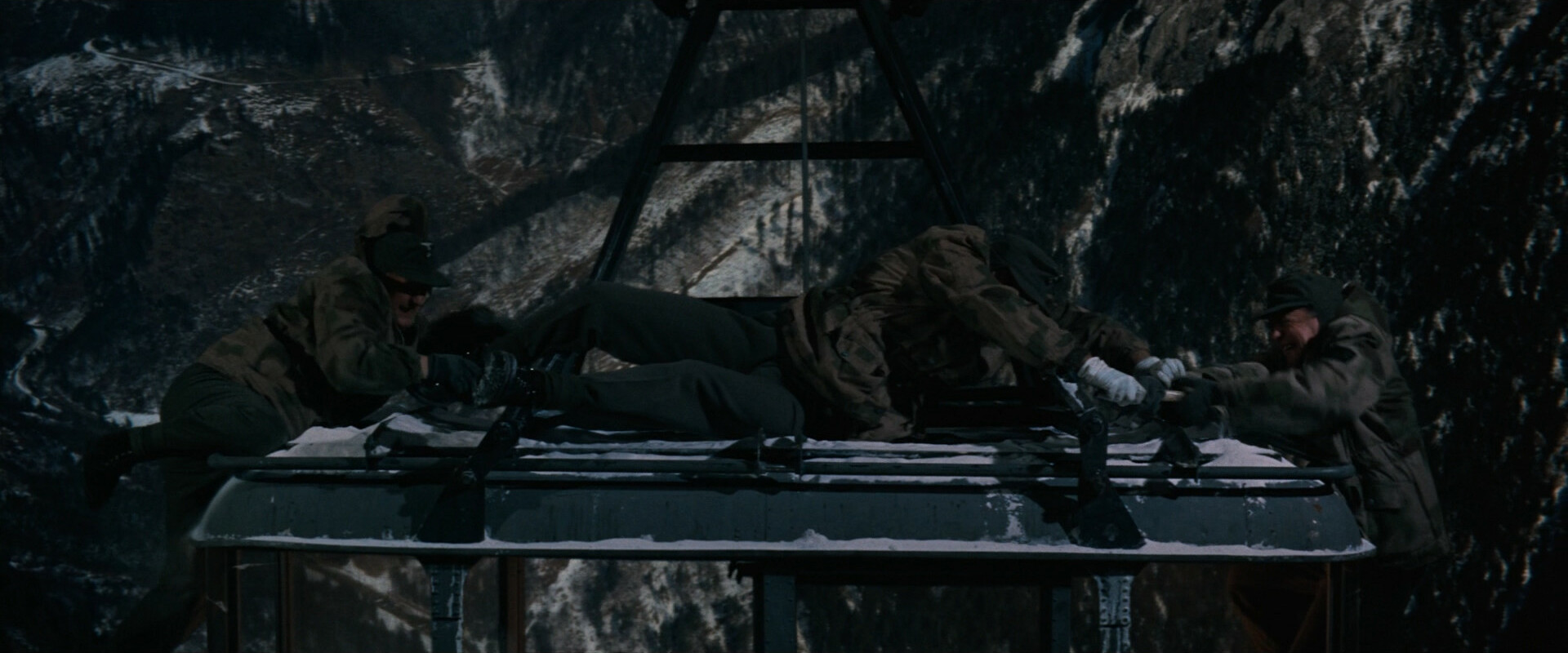 Where Eagles Dare. Brian G. Hutton. 1968. ⚃
I'm pretty sure I saw this as a child? But I'm rewatching it now not out of an interest in seeing it again, really, but because I'm going to be reading Geoff Dyer's book about it.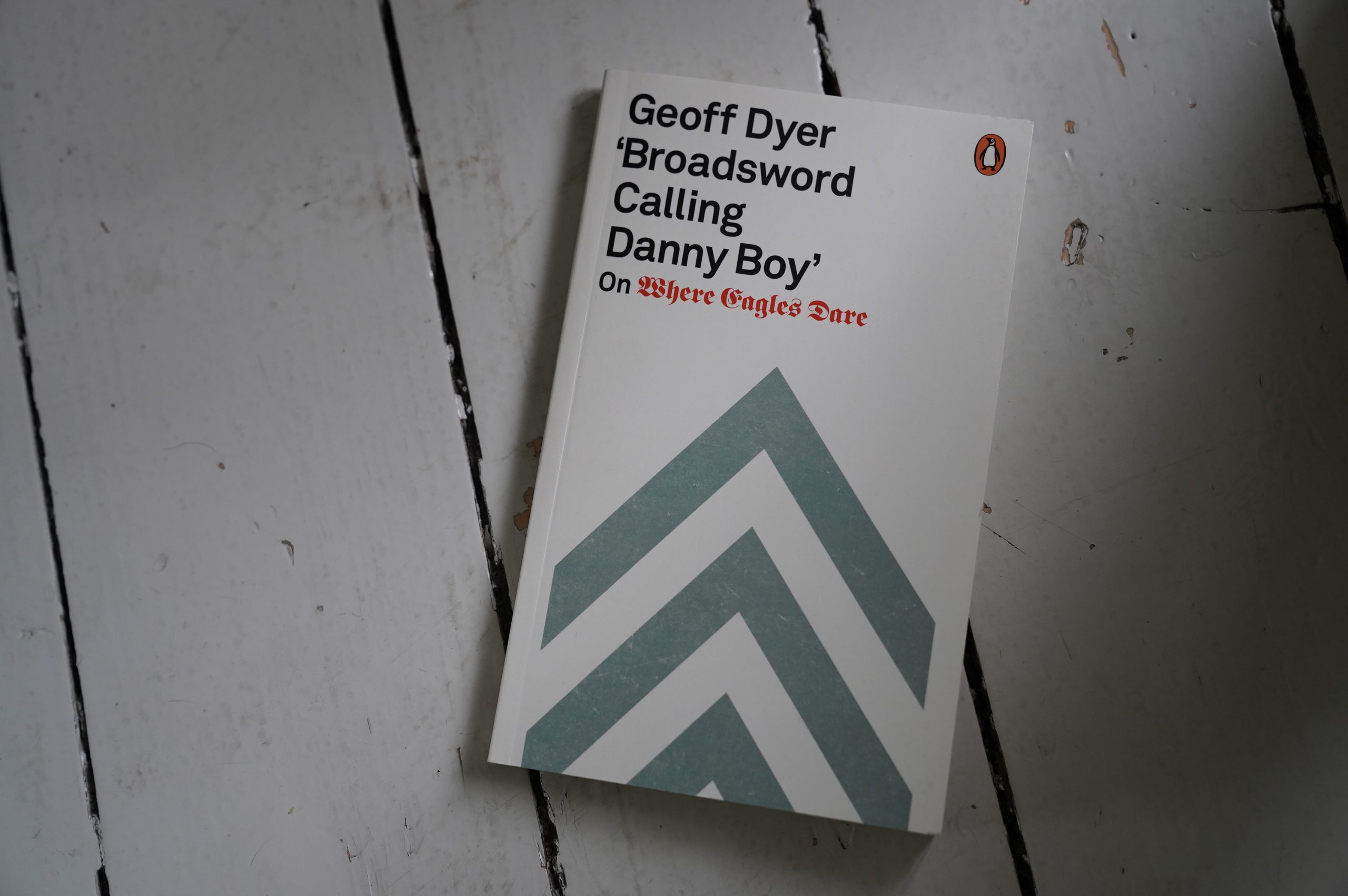 So I thought it would make sense to familiarise myself with it again, even if it'll take longer to watch the movie than to read this slim book.
[two minutes pass]
Oh! Clint Eastwood! I'd forgotten that he was in this… I thought it was an all-British movie…
[twenty minutes pass]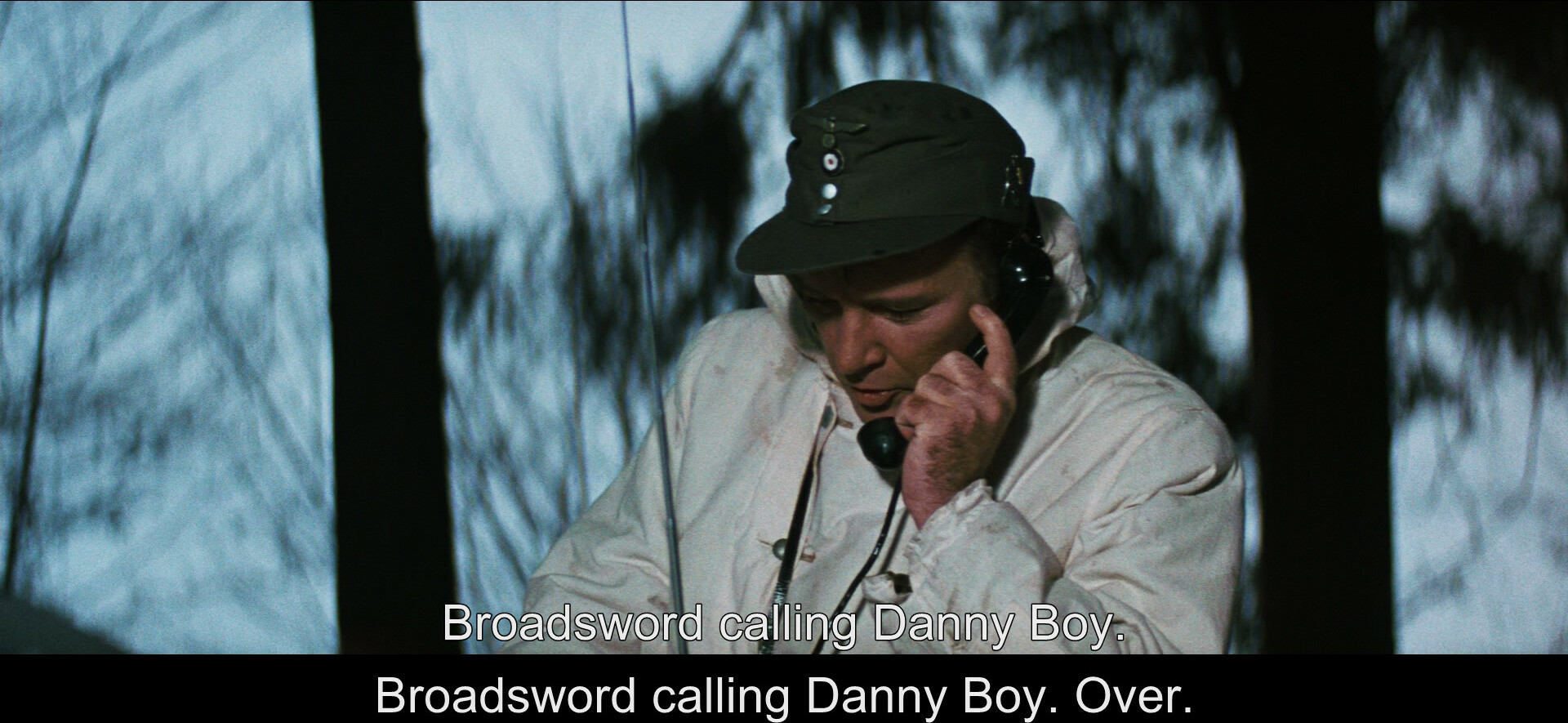 Oh, that's why that book is called what it's called.
[twenty minutes pass]
The Gestapo guy looks so weird that I was wondering whether they'd put some silly putty on his face to sculpt his lower lip. But no: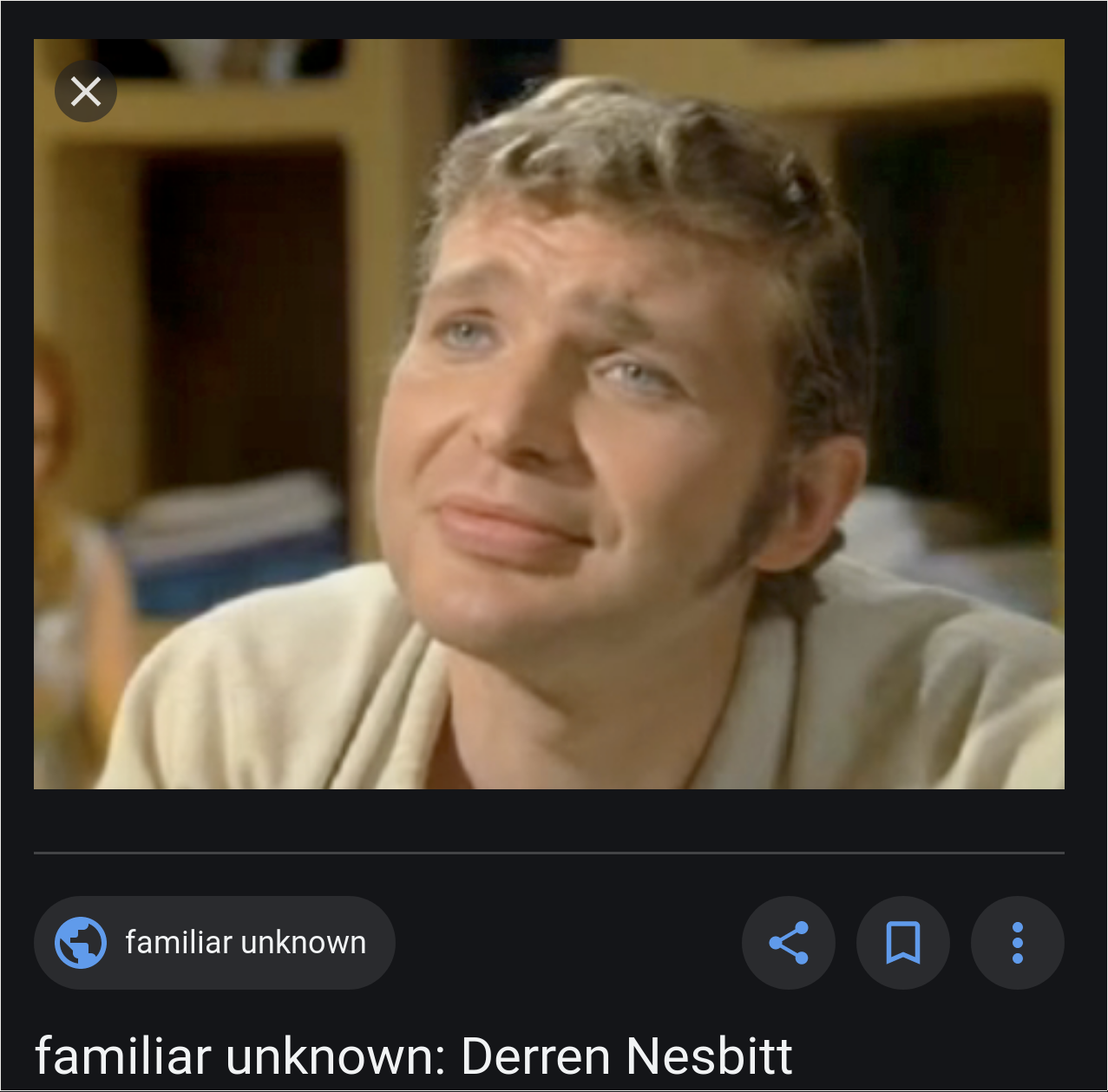 That's really what he looks like.
Anyway… this is an oddly old-fashioned movie for 1968. The makeup and hair styles (especially on the women) look very 1968 indeed, but the pacing and acting style of everybody (except Eastwood) is very 50s.
So it's a throwback of sorts.
But I don't mind that, really. I don't even mind the long, slow scenes of plot development and moving everybody into position… it's well made and easy on the eyes.
That is, there's nothing annoying here.
On the other hand, it's hard to get excited about this. It's all very… professional? Yeah, I guess that's the word to use.
[an hour passes or something]
The plot twists are really fun. I didn't remember that super-twisty scene before I saw it, but as I was watching it my brain was going "yes and then… and then… and…" So that was the scene that had been embedded in my brain since I was a child.
And also the scene where they were jumping between those cable cars in the sky… The rest rings no bells.
Anyway, I'm wondering now more than before why Dyer wrote a book about this movie. His Zona book (about Stalker, which made me rewatch that movie, too) was based on a really amazing well masterpiece. This is a solid, good war movie, but… Is it going to be more like Richard Ayoade's book on View from the Top?
Probably not, but I'm definitely intrigued.
[the end]
The exciting scenes are so exciting that it's easy to forget that there's a bunch of scenes here that are really tired. It's not a case of the movie being too long — it kinda isn't? But it's not really… a totally successful movie.
One thing I do really love about the movie is the quiet competence of all the characters. No histrionics or banter, just… good at what they're doing. There's so much to like about this movie that I'm sad I don't like it more as a whole.