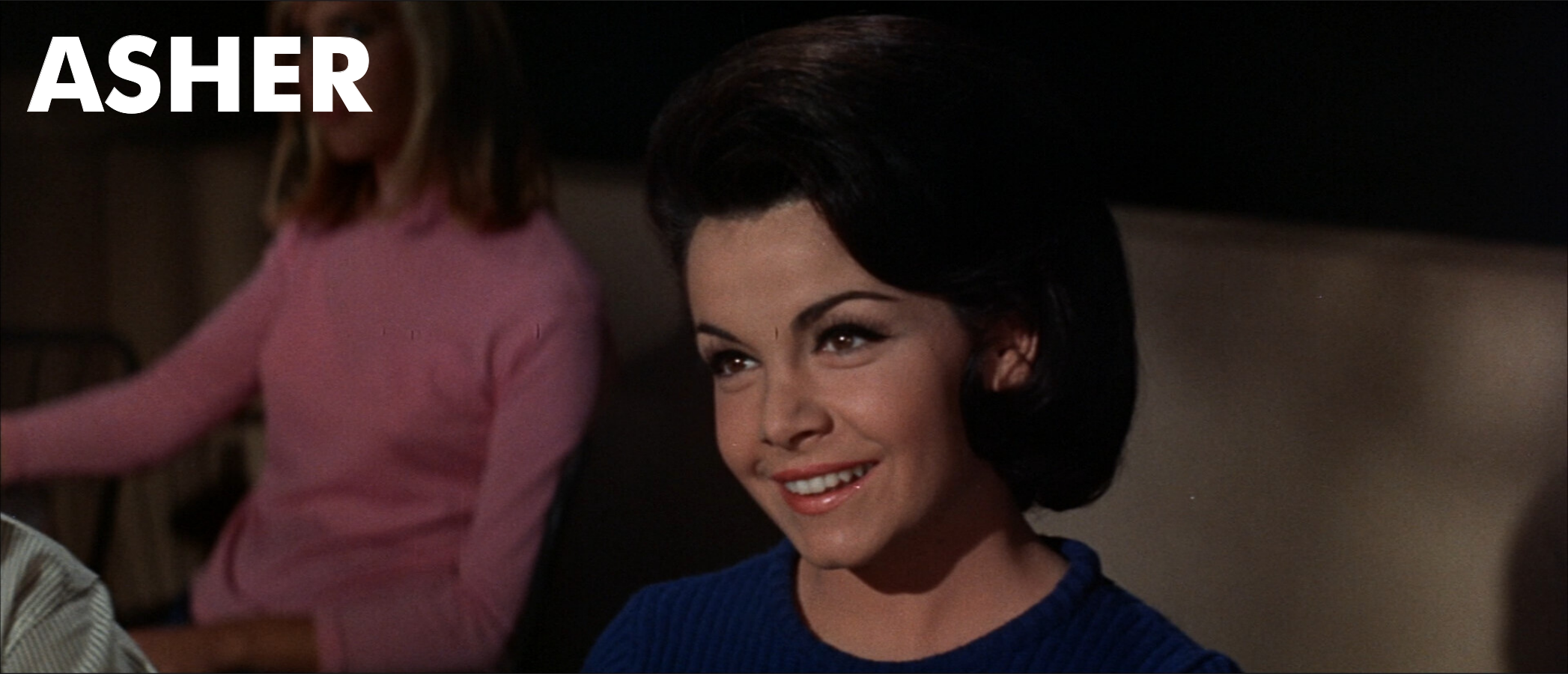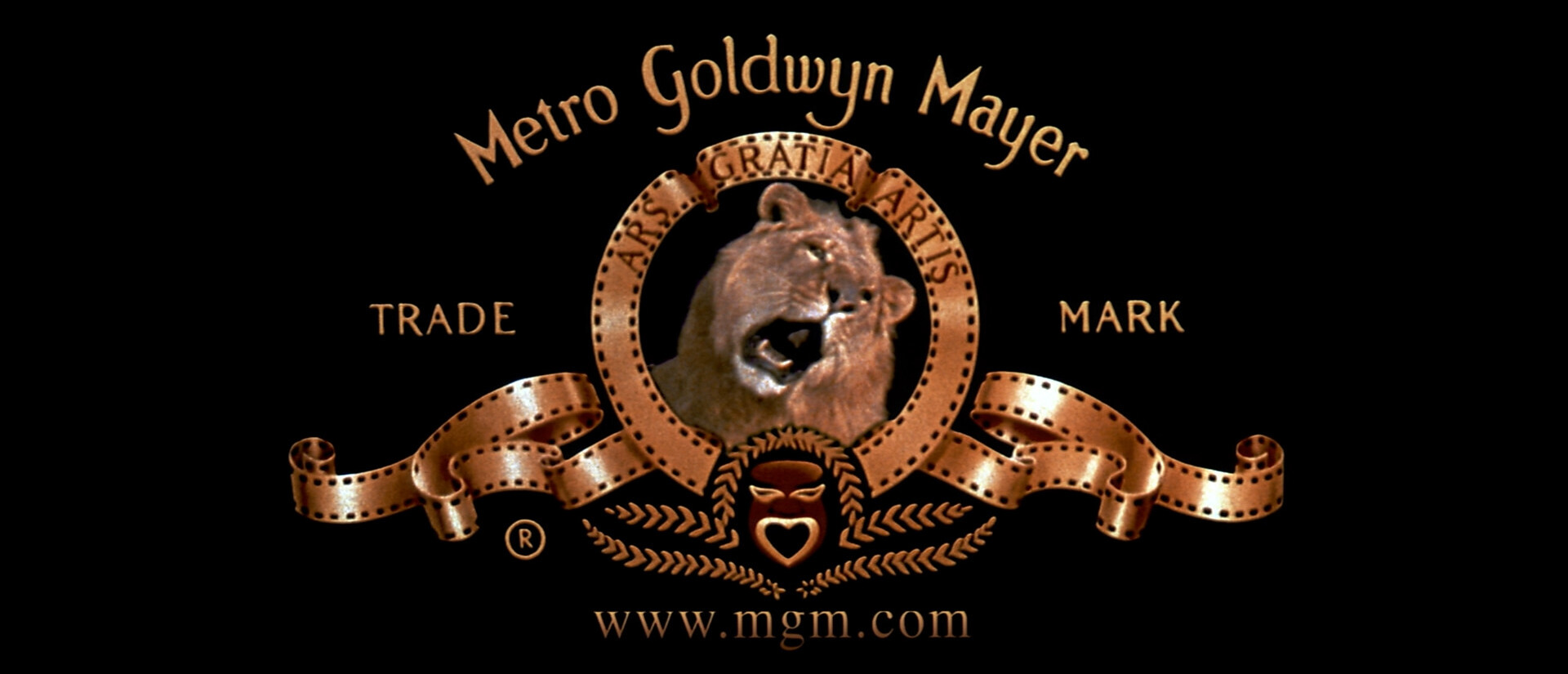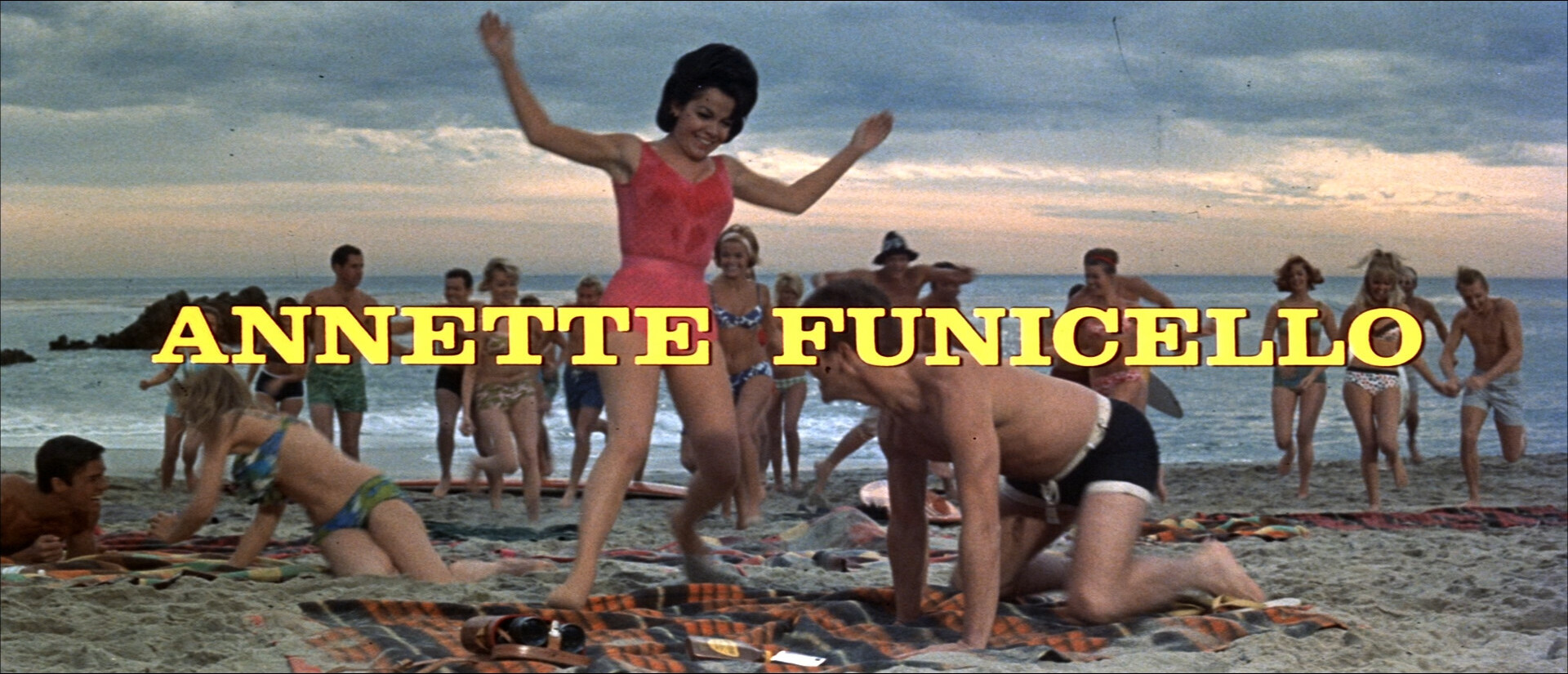 Oh, this is one of those Frankie Avalon/Annette Funicello movies — they're allegedly what led to the downfall of Western Civilisation — because kids in the 60s watched these movies and went "fuck this shit!"
If I understand things correctly. I've never seen one of these movies myself.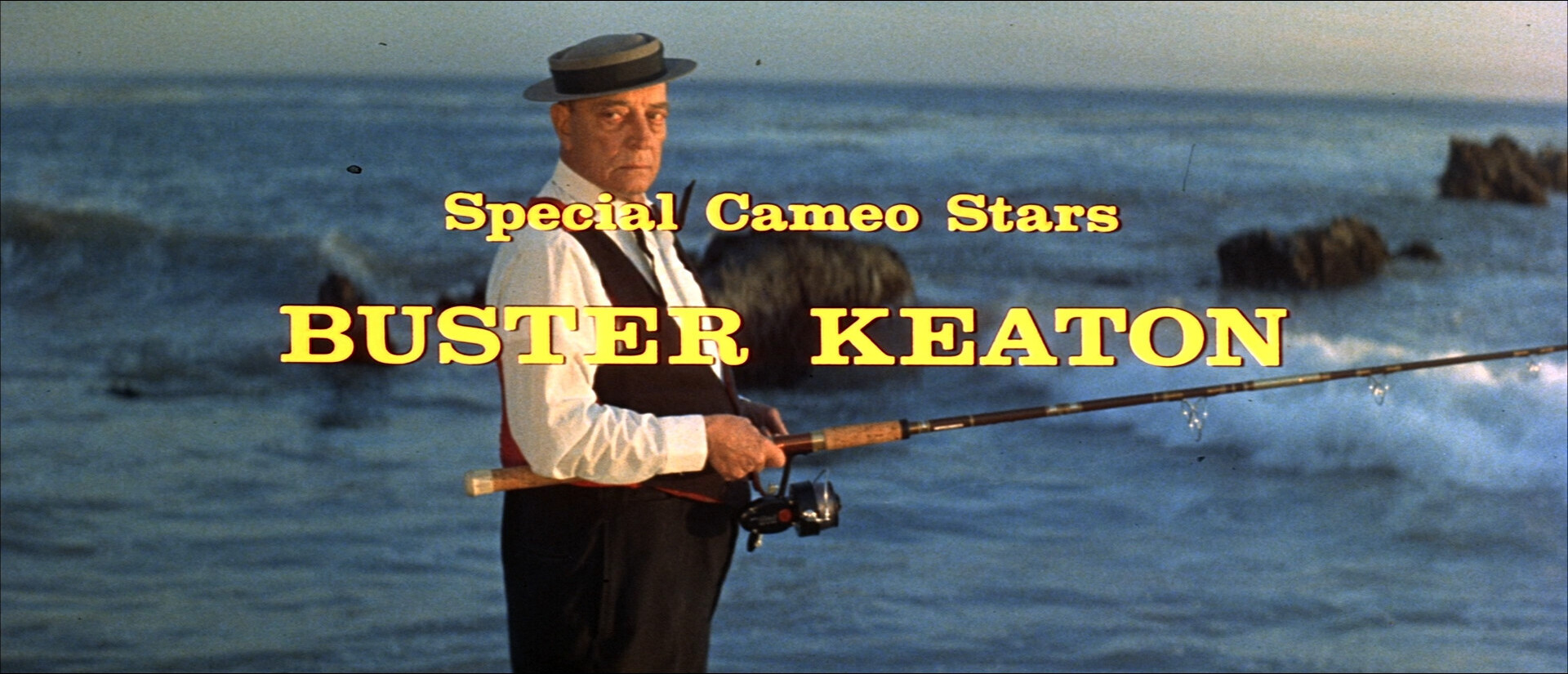 *gasp*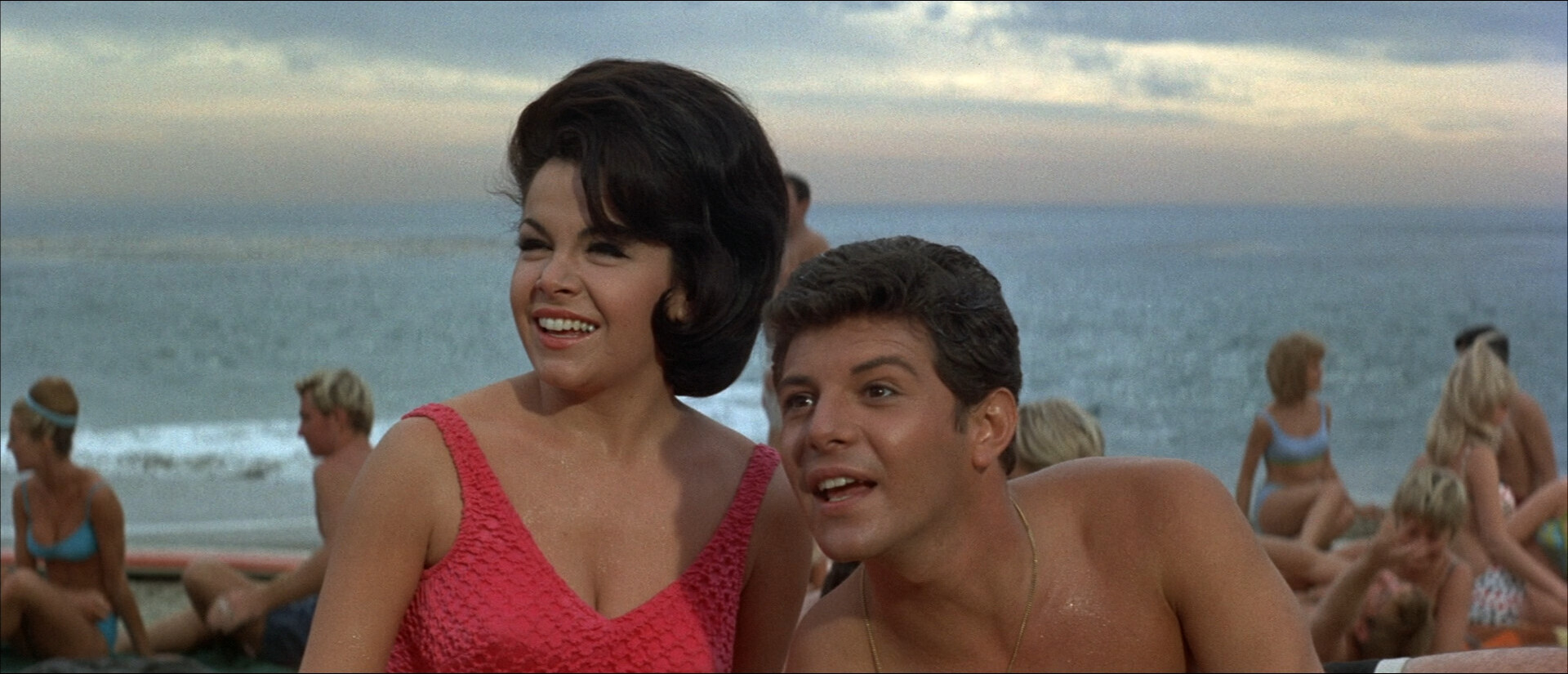 That must be Frankie and Annette… the opening titles for this are kinda like a TV series, so I'm going to go ahead and guess that this is part of a series of films with the same characters?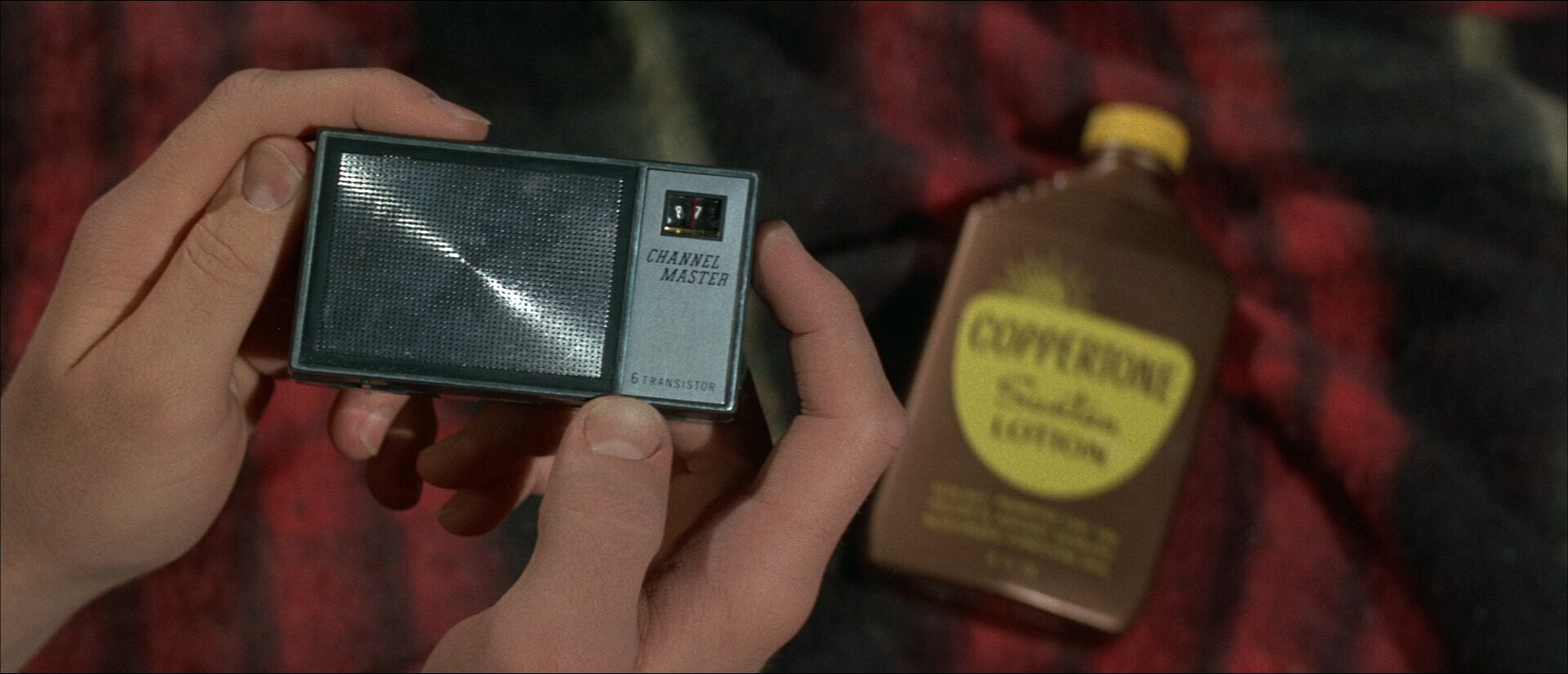 That's a nice radio.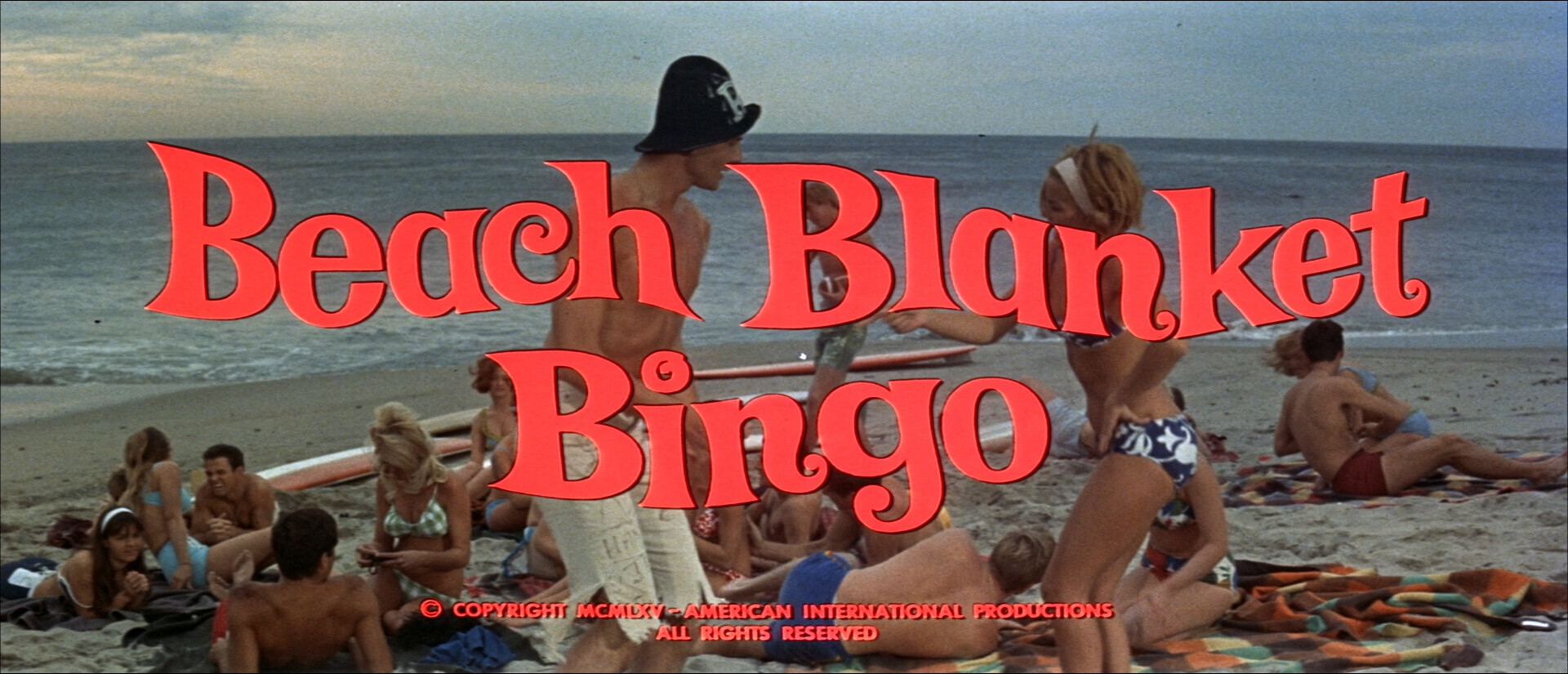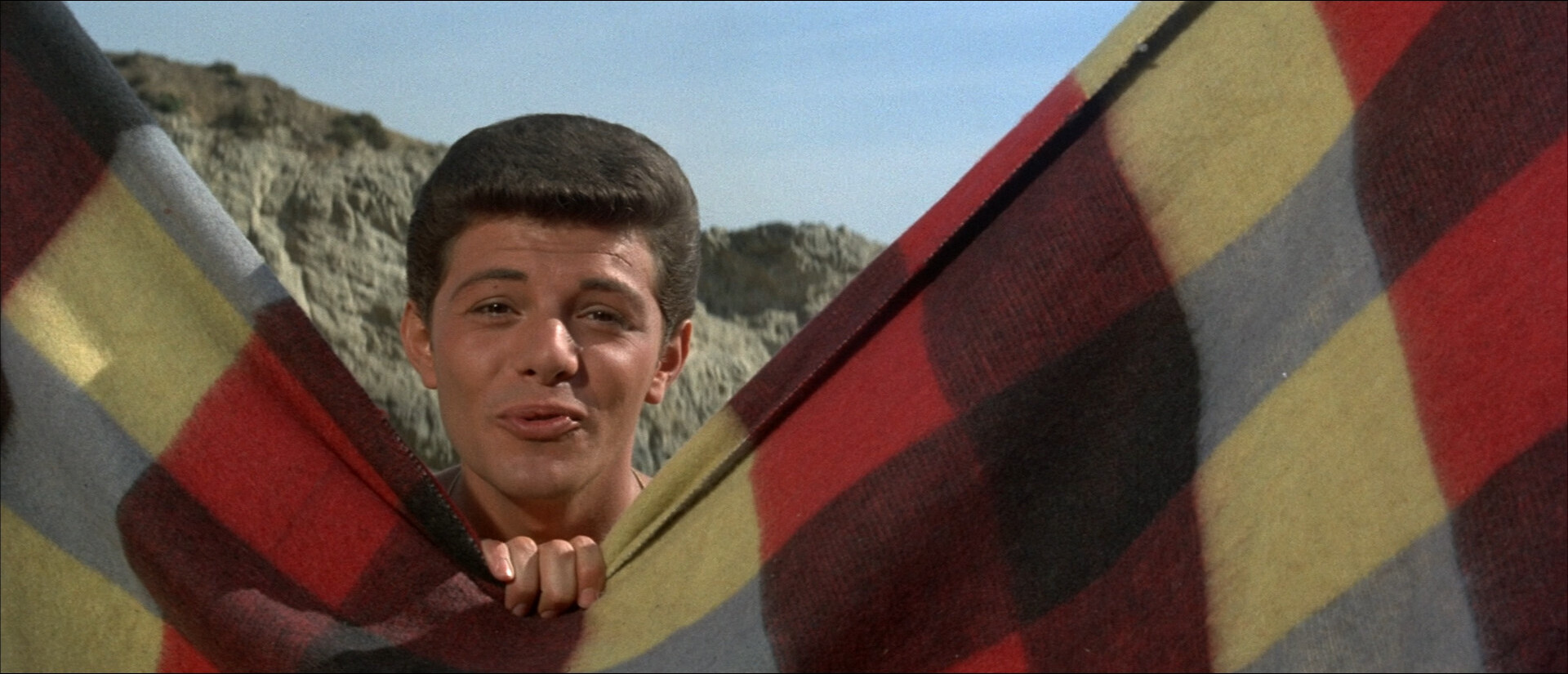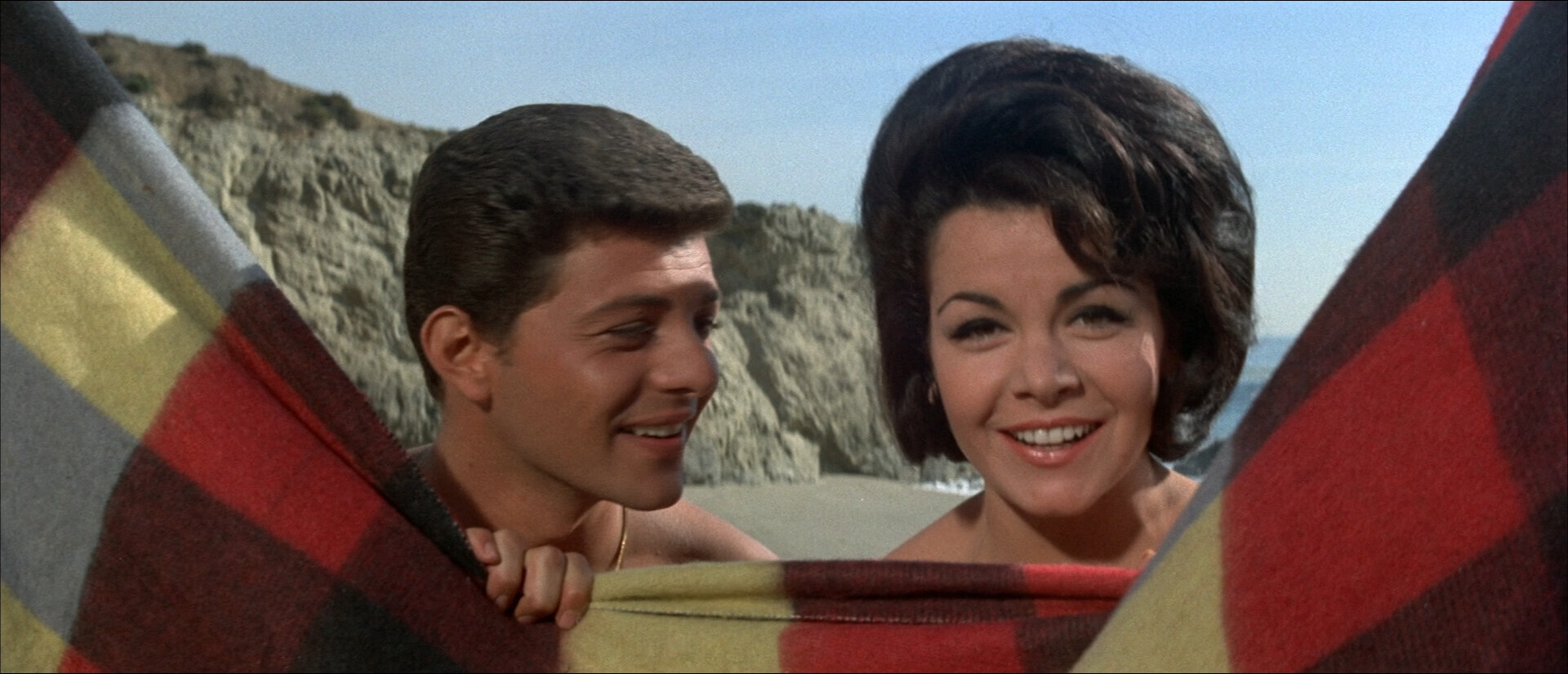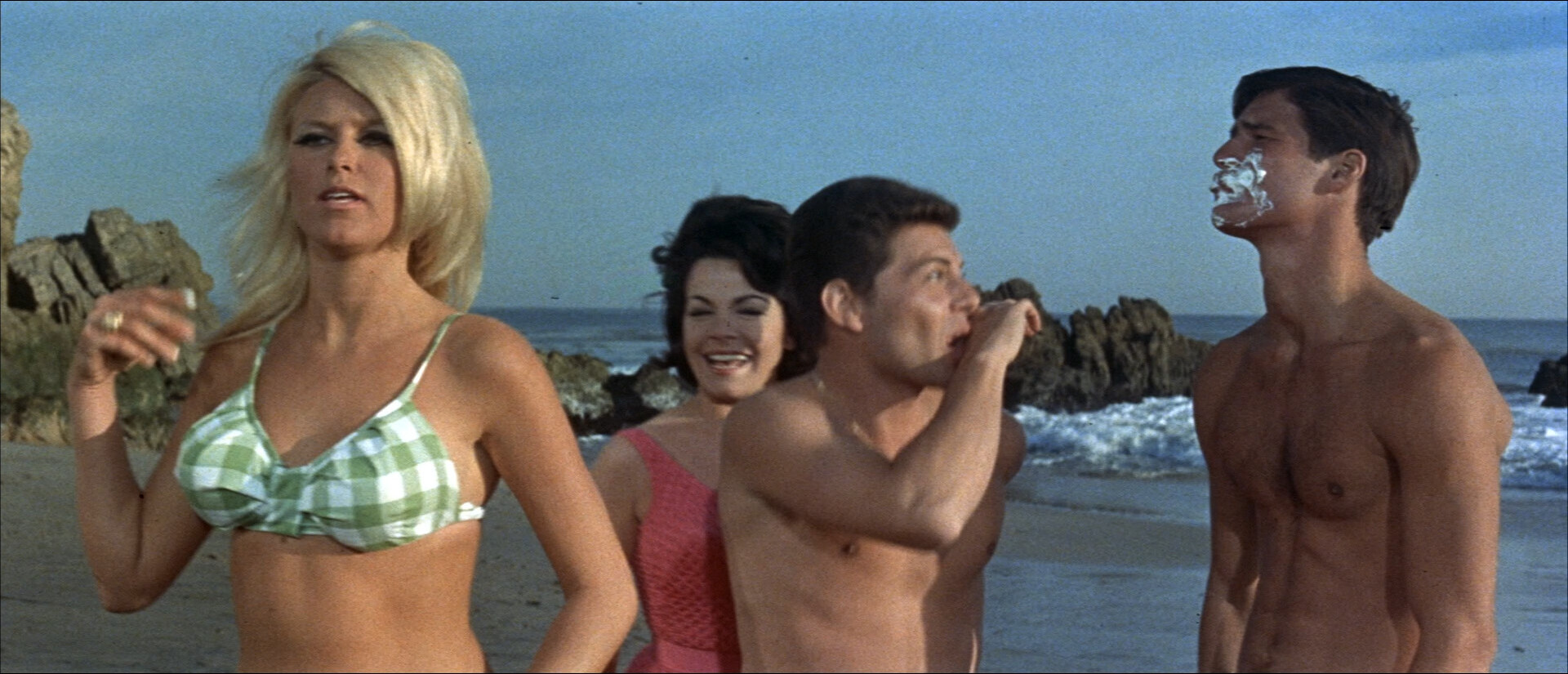 Such jinx.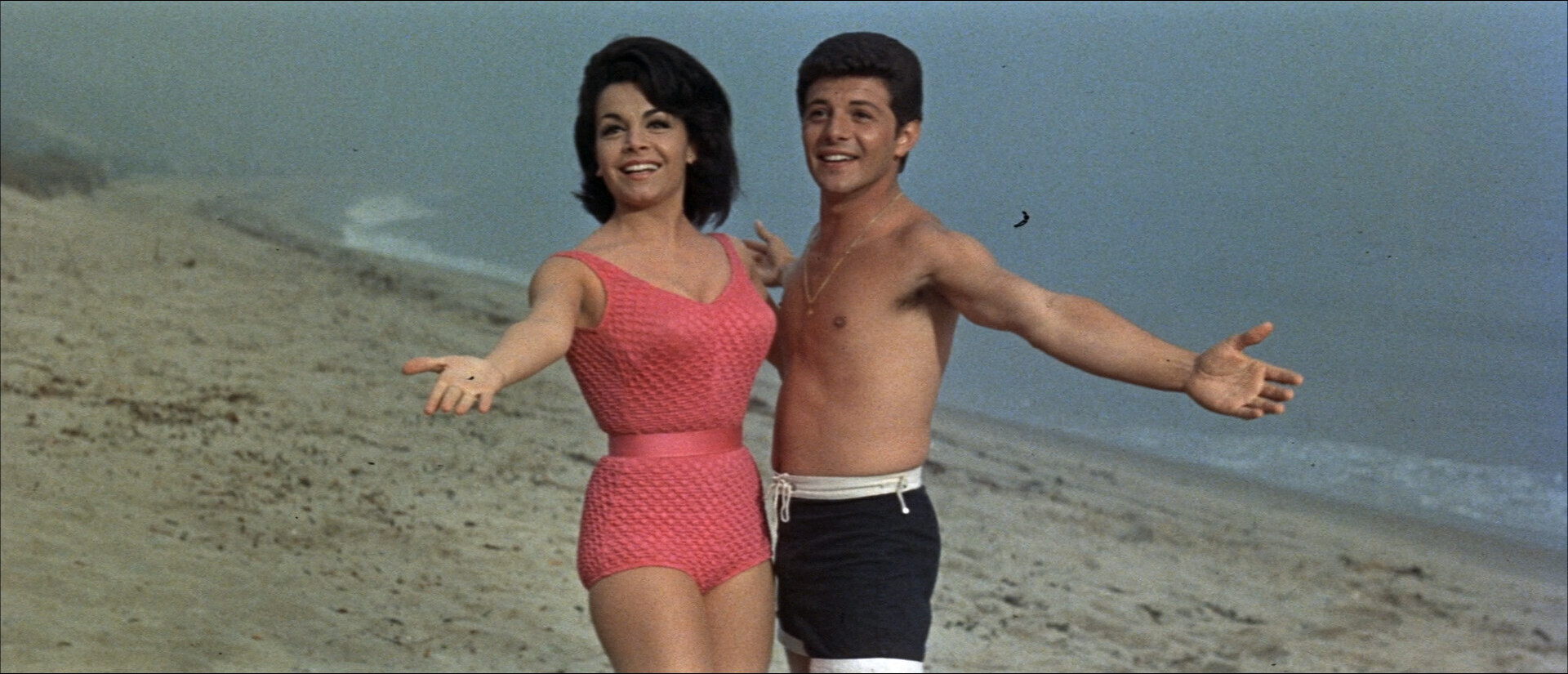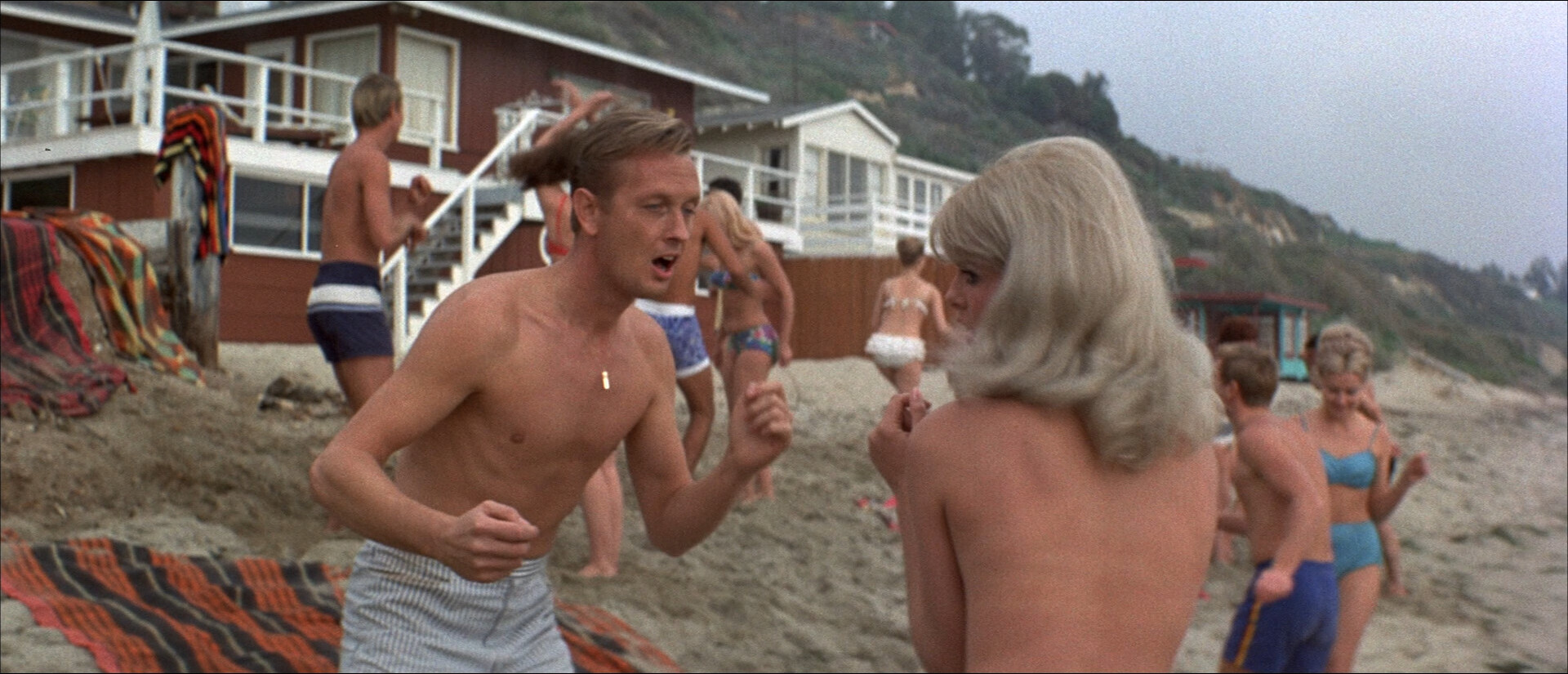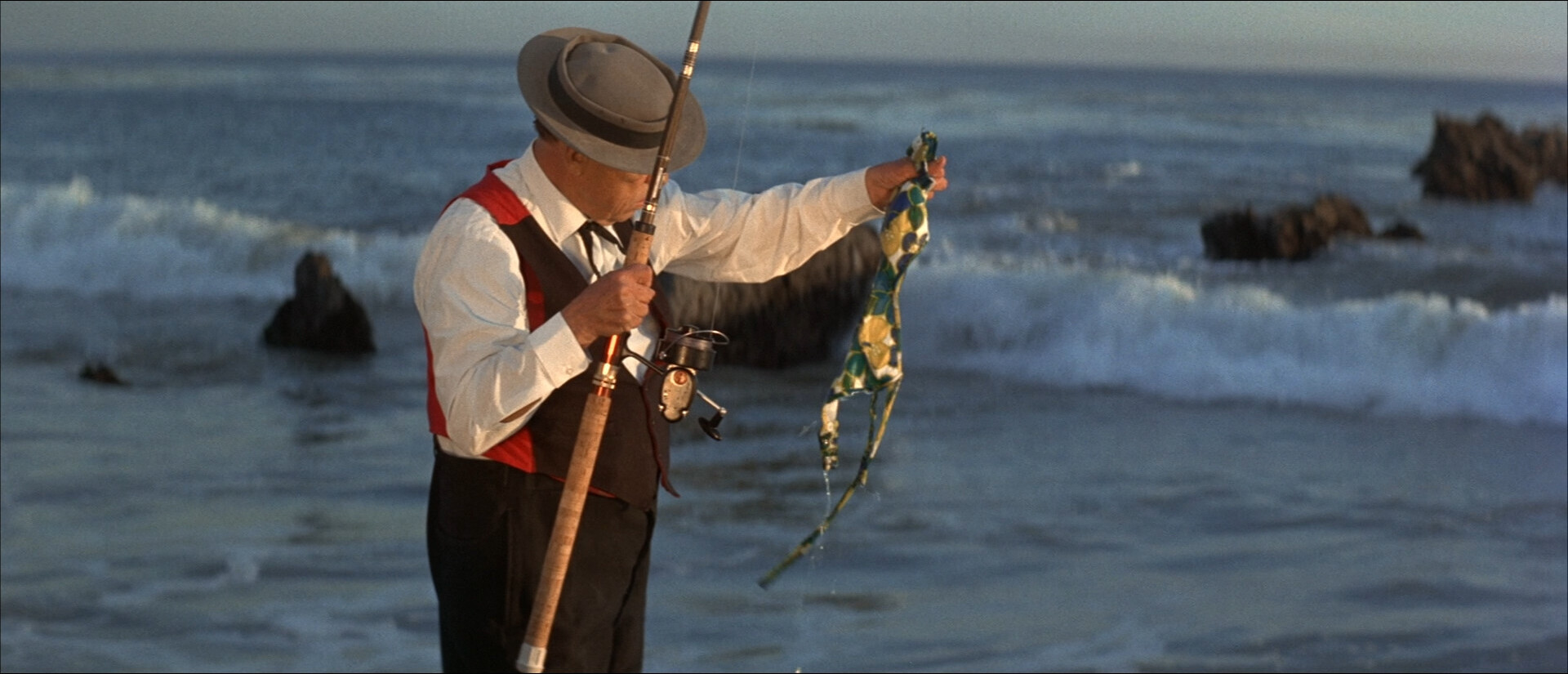 I watched a couple of Carry On films a few years back — they're sex farces from the UK from the 70s — and I had no idea that these beachy movies were going to have basically the same vibe.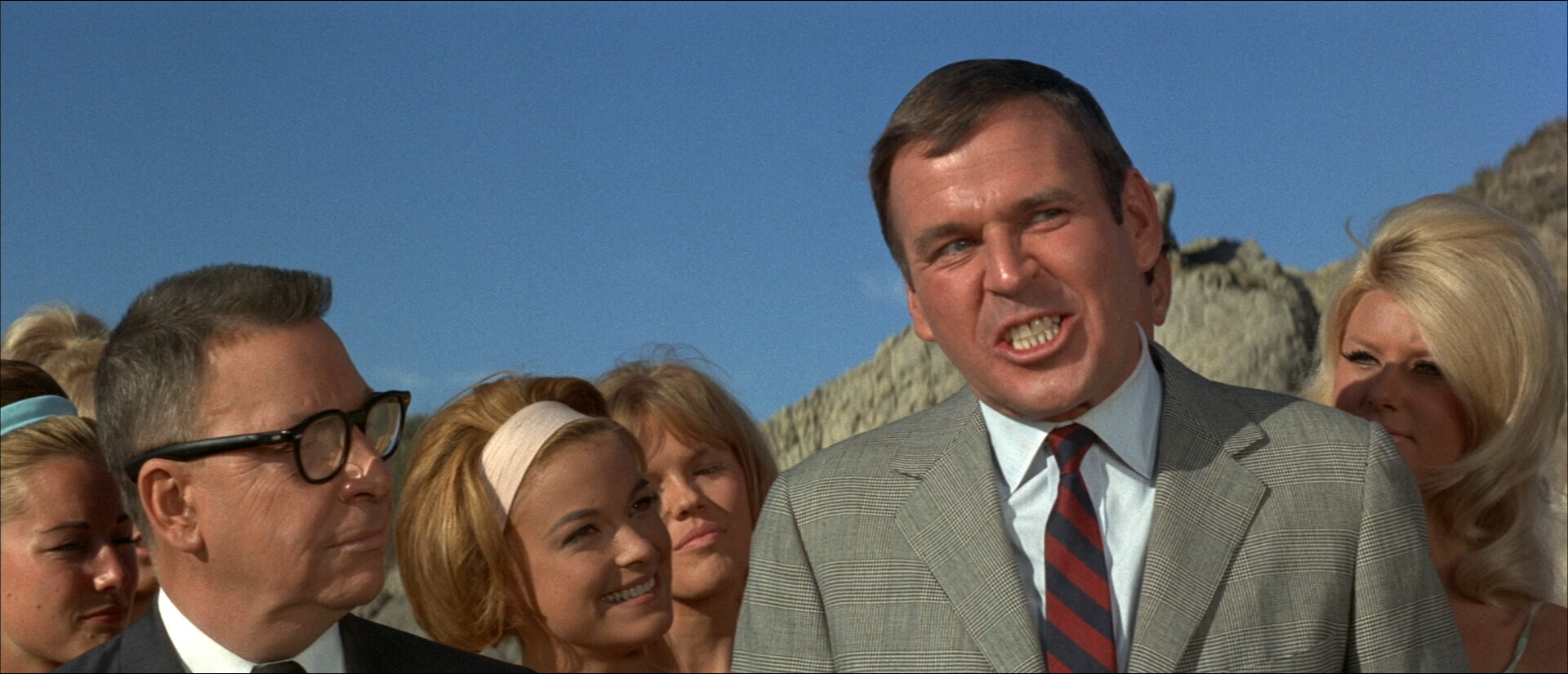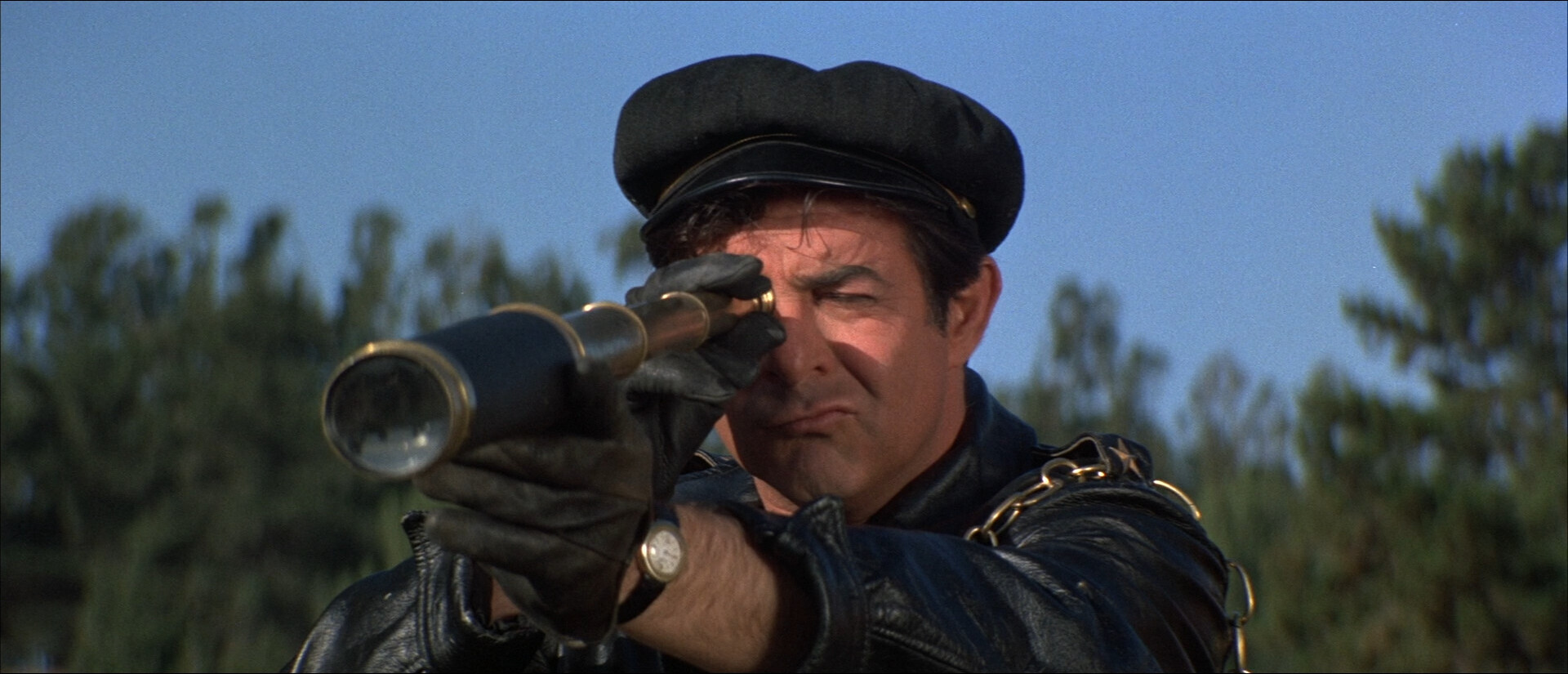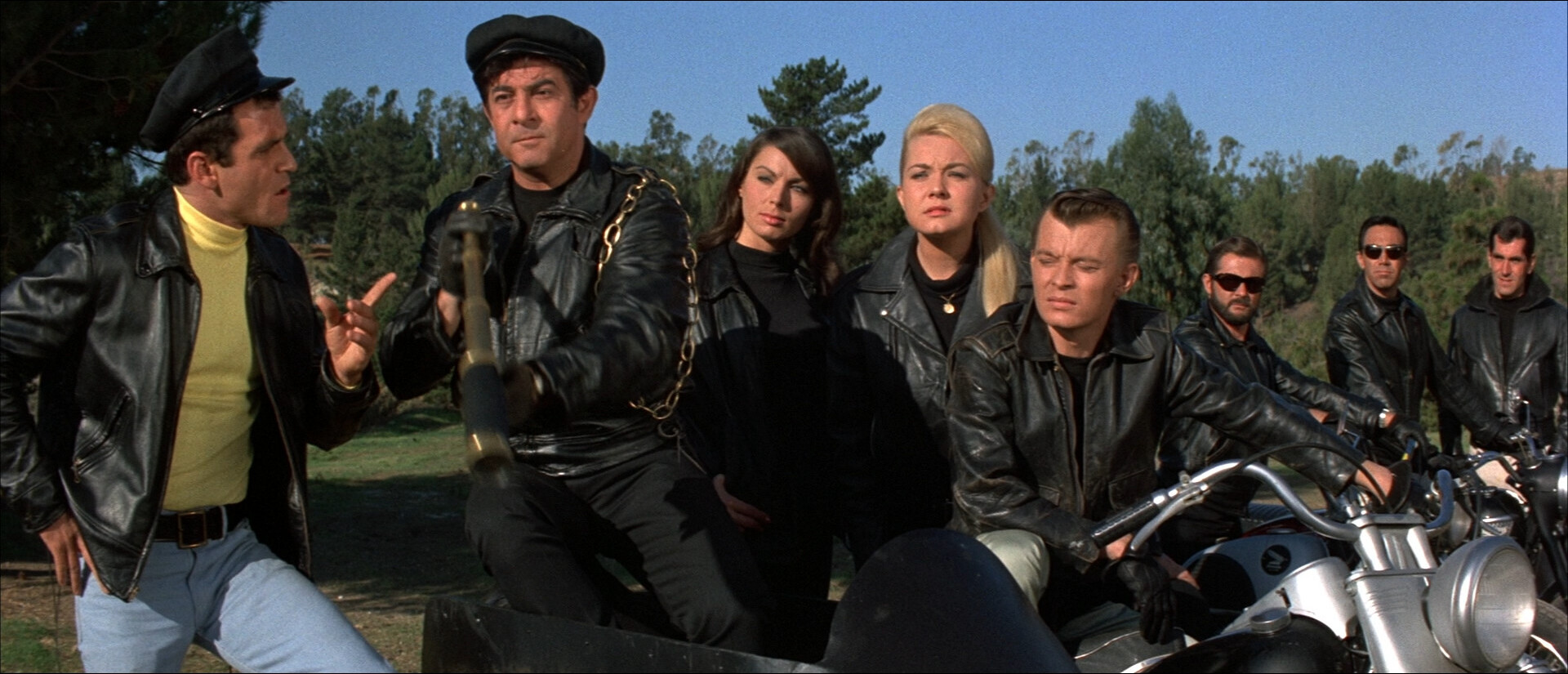 Bad boys!
I'm guessing this is a recurring joke? He shifted over from the sidecar to the bike to not be left behind, but HA HA
So this must be even more of a movie series than I had assumed — recurring characters and jokes, I guess?
This is very, very silly.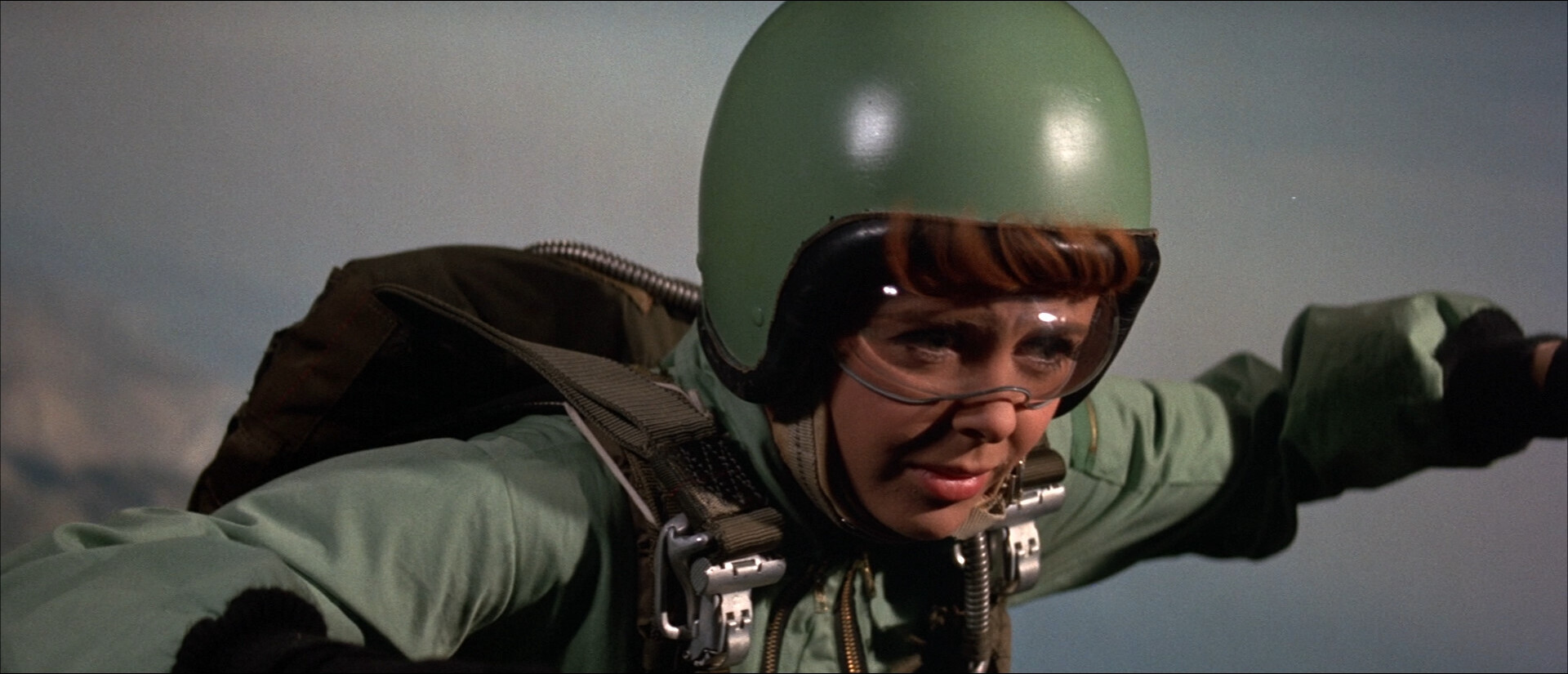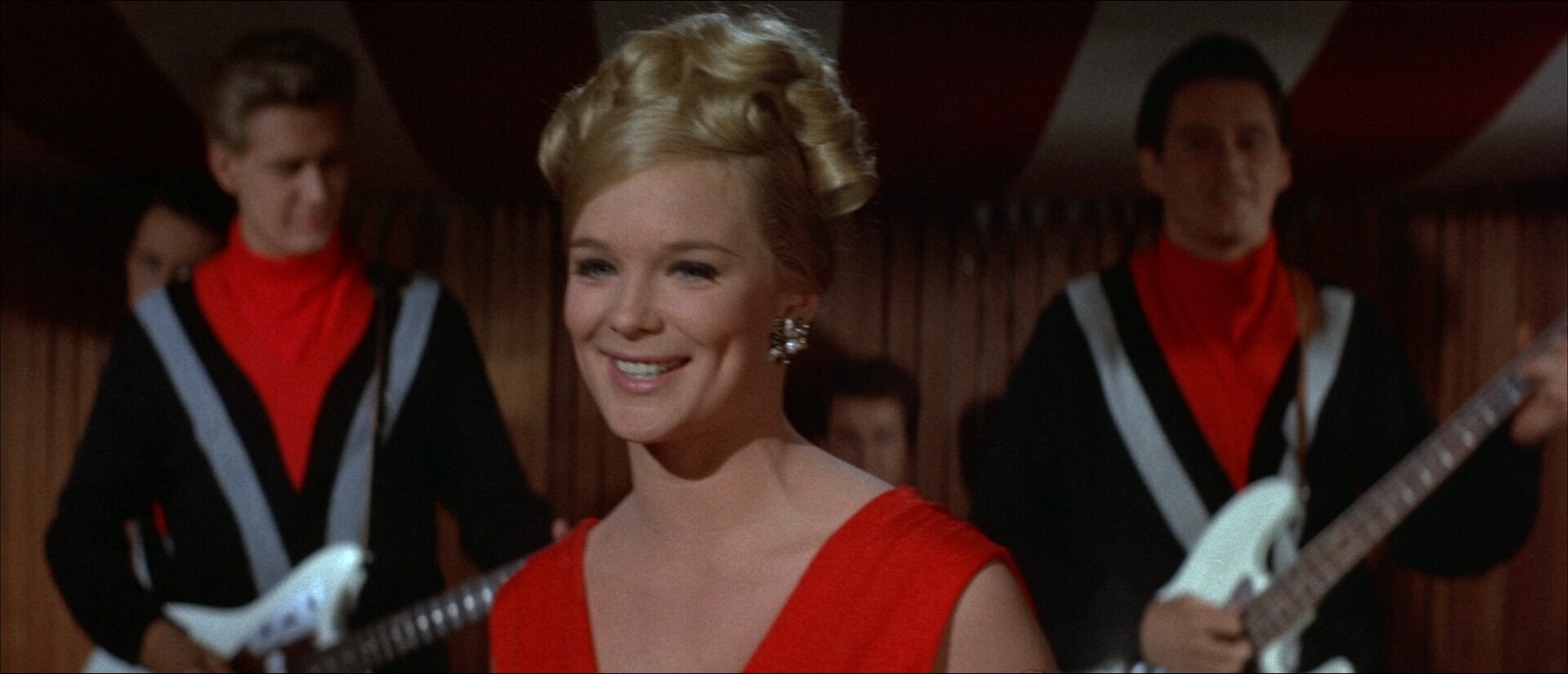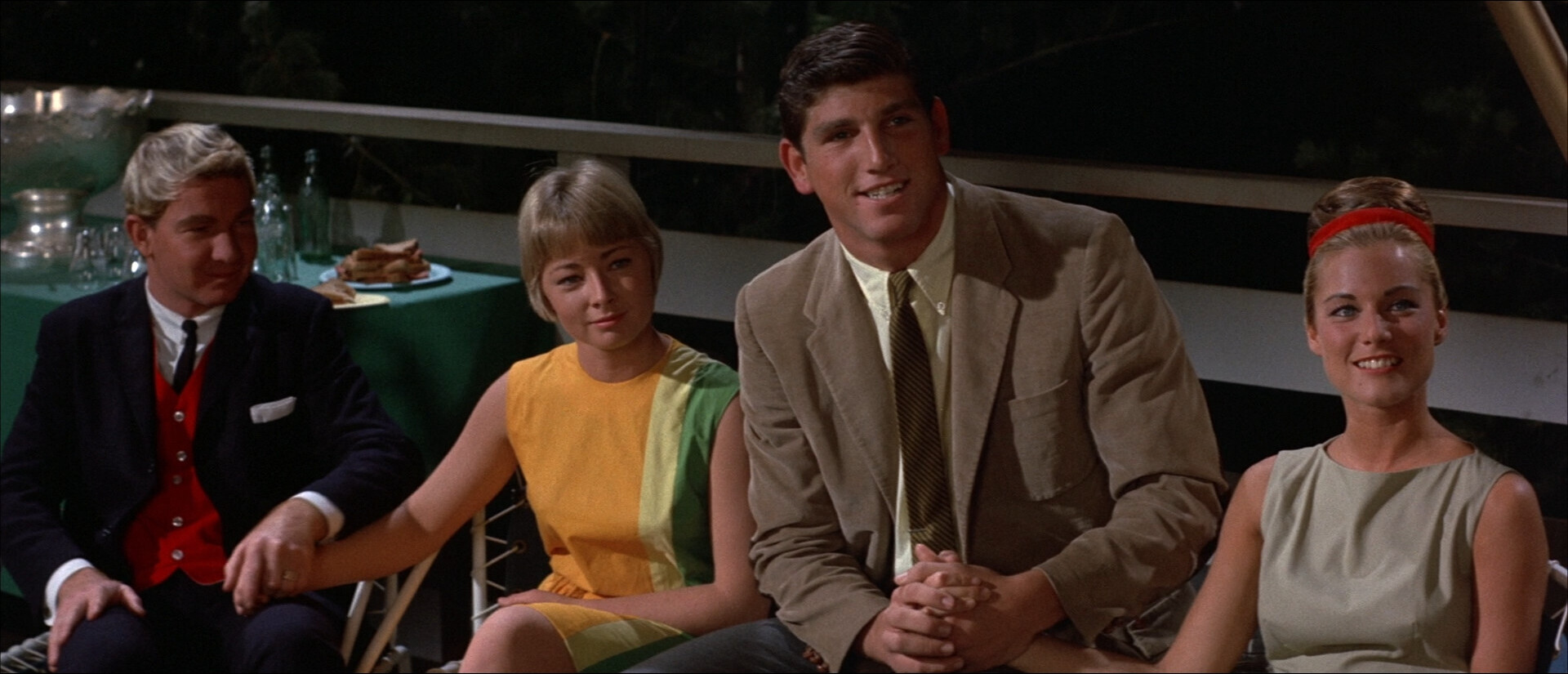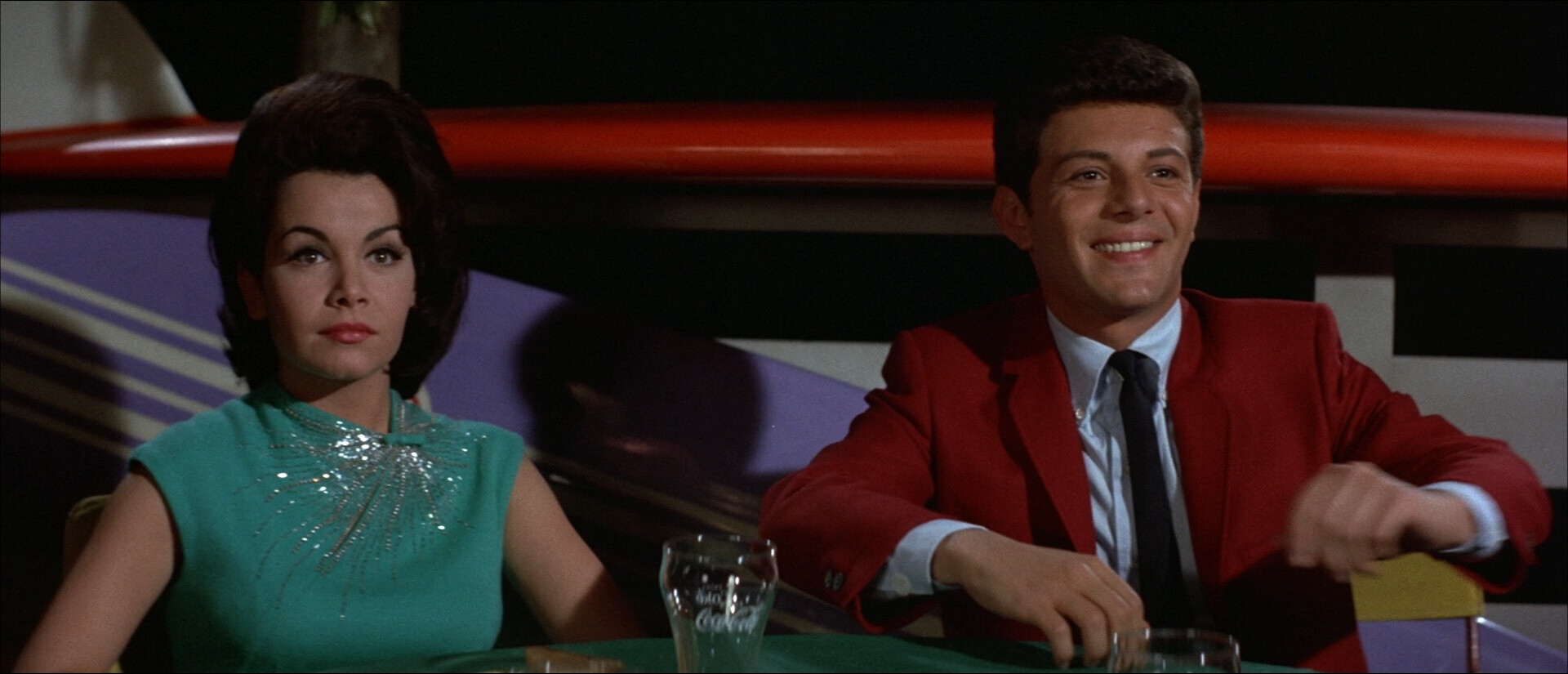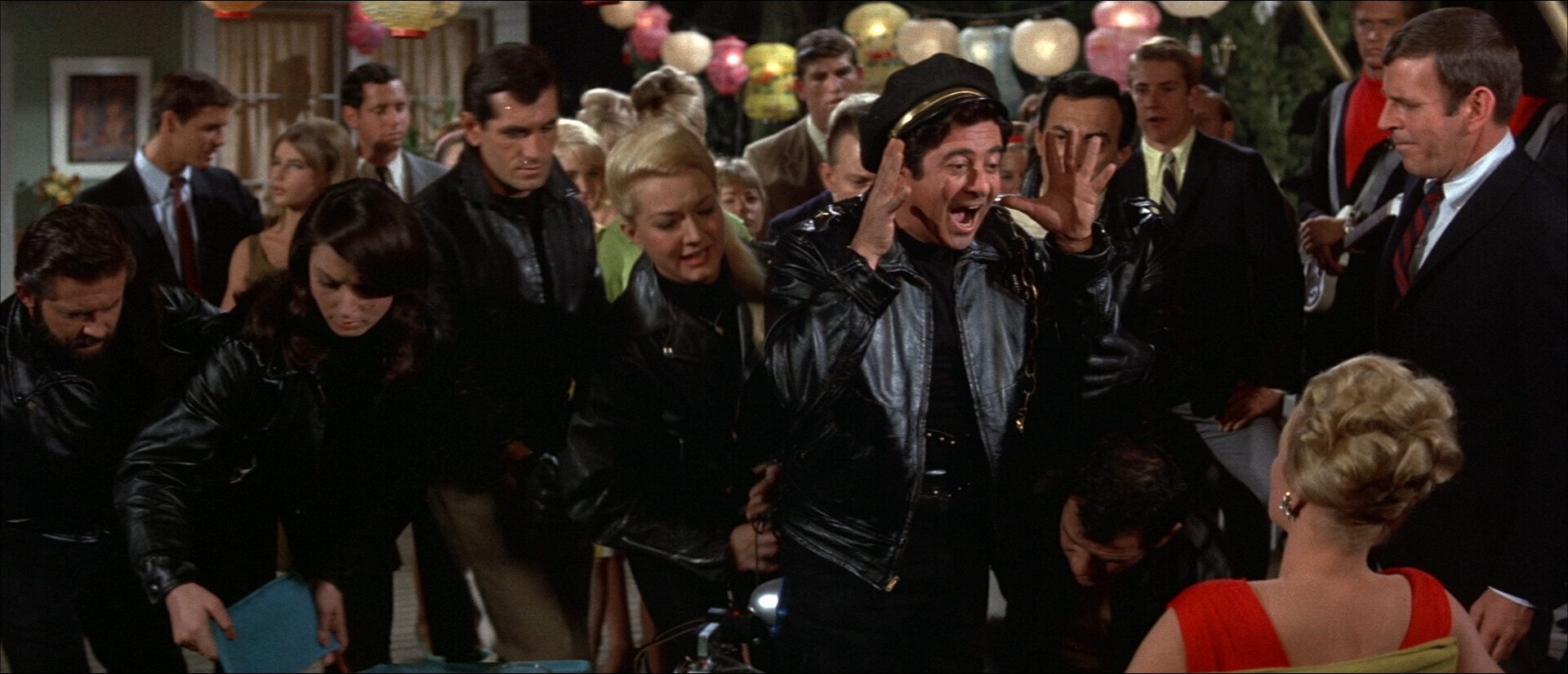 Wow, it's really… er… involved? That is, some of these gags are totally incomprehensible — the movie really assumes that you've seem the previous movies, I think. It doesn't explain or recap anything about anything.
I kinda like that.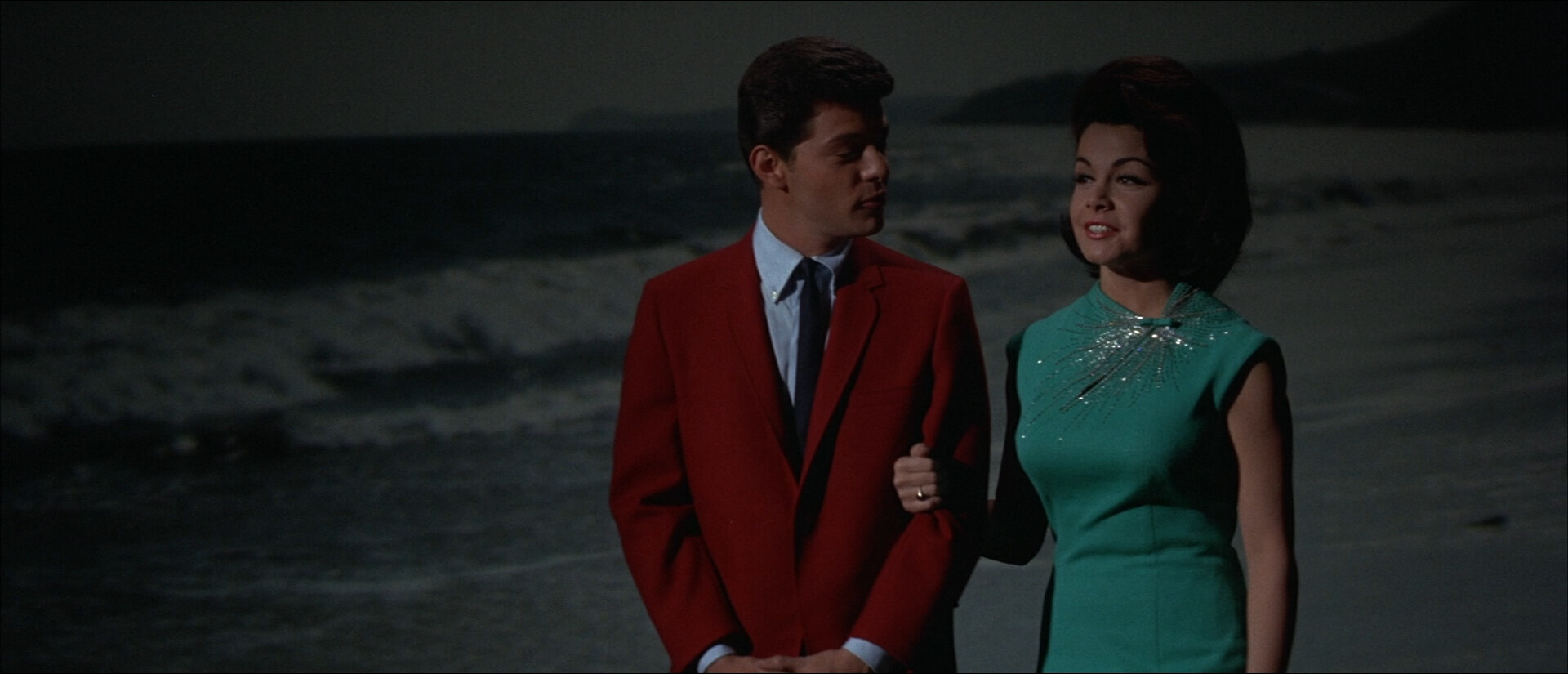 Frankie Avalon seems like a total dork, but Annette Funicello kinda seems too cool to be in this kind of movie?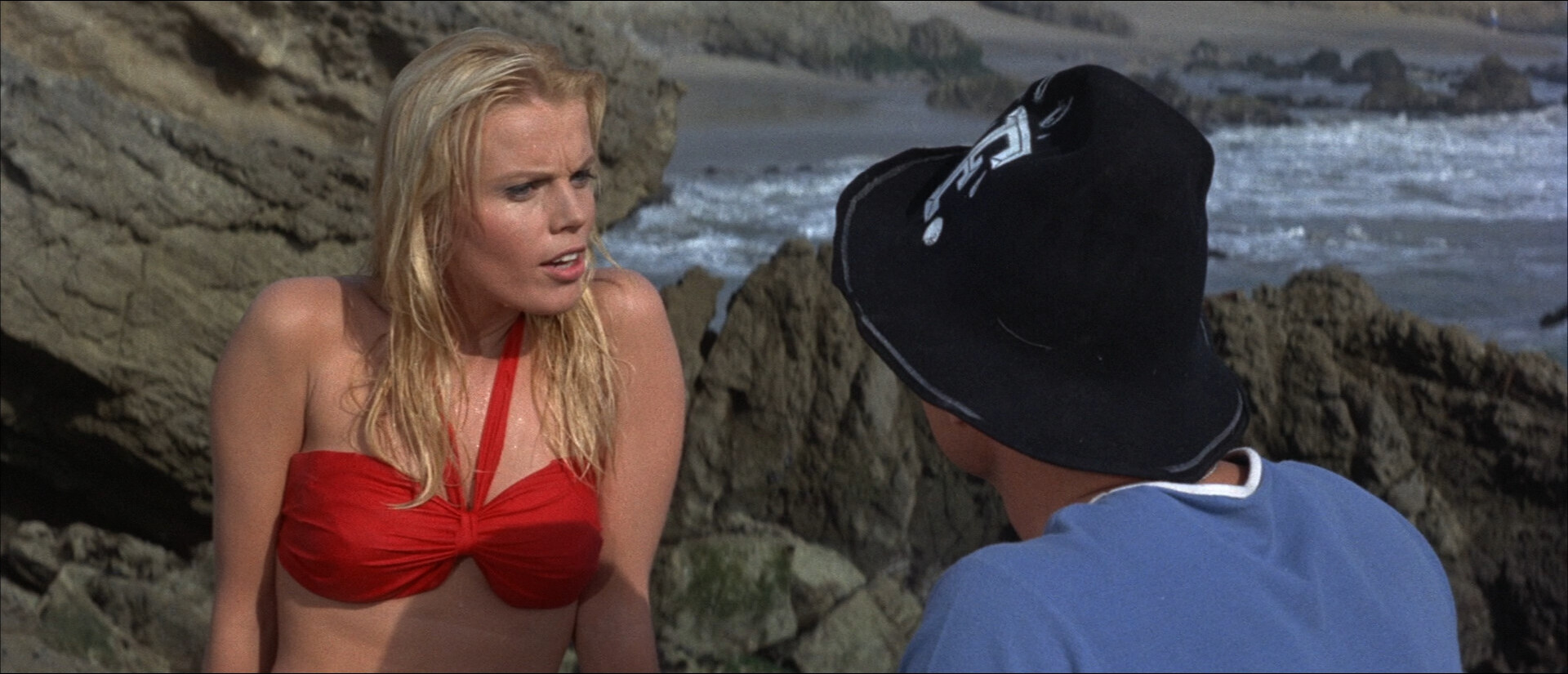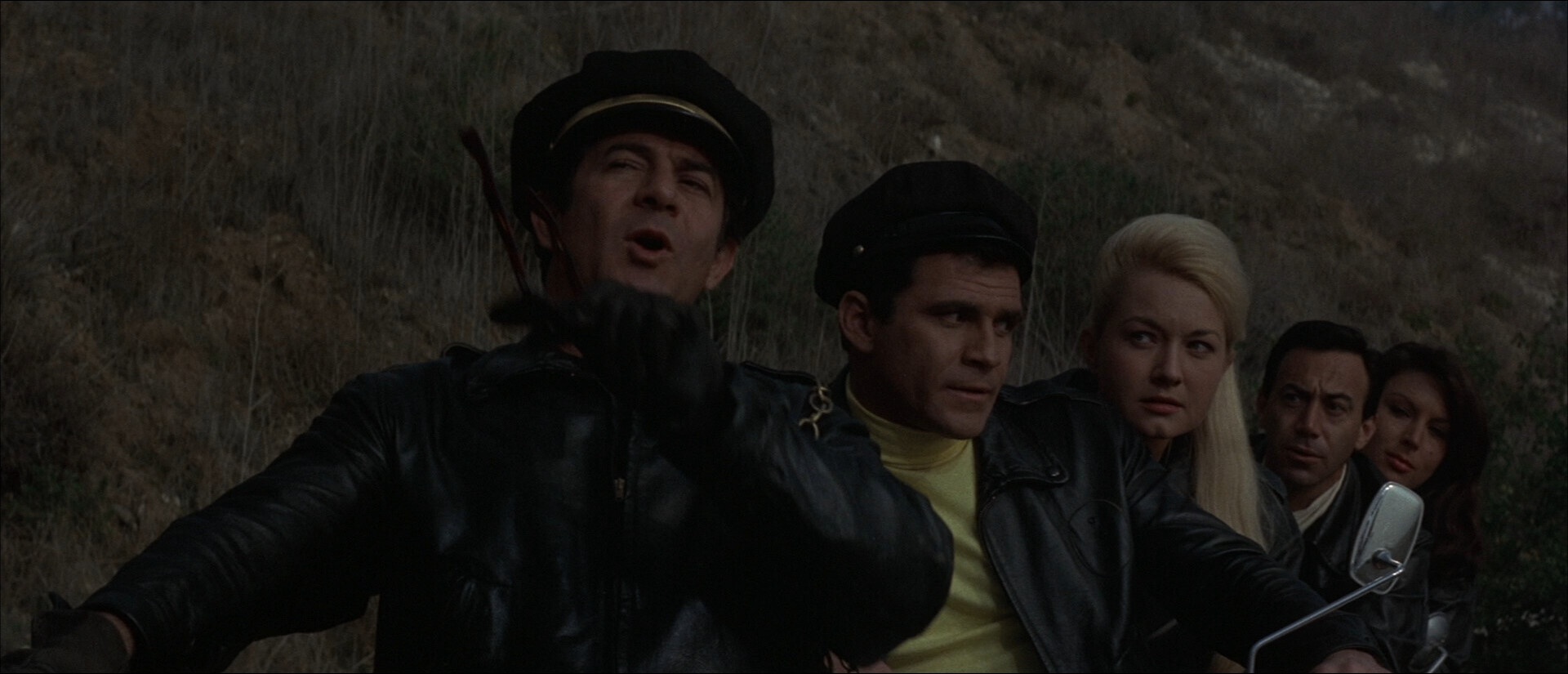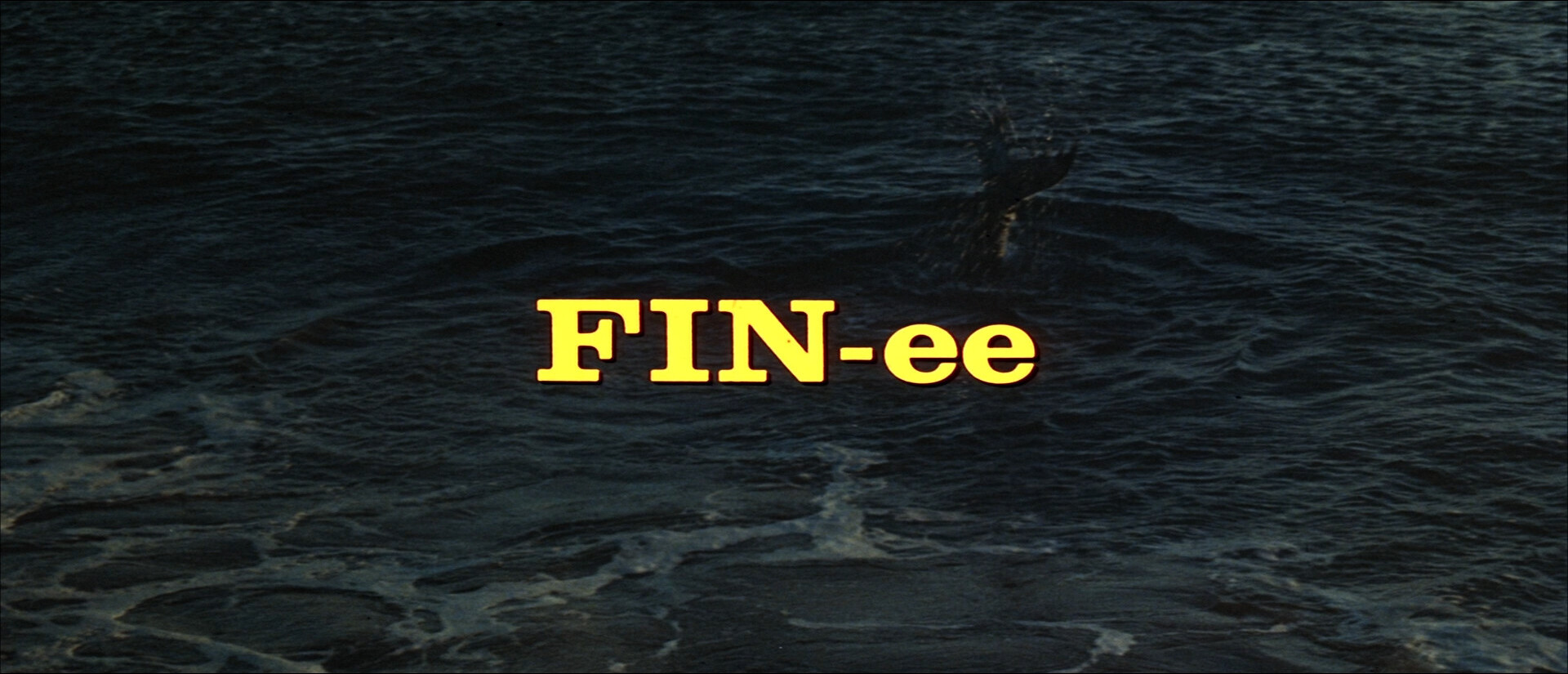 I quite enjoyed the first two thirds of this — it's relentless, and the stupid gags just keep on coming. It's not until they try to add more drama and plot that you get bored enough to start thinking about what you're watching: This is a music movie about pretty young people on the beach — and absolutely all the actors are white. I think. At least I can't remember even somebody in the background not being white, and that's just a kinds disgusting statement to be making in 1965.
But the main problem is that the third act is painfully boring, of course.
Beach Blanket Bingo. William Asher. 1965. ⚂