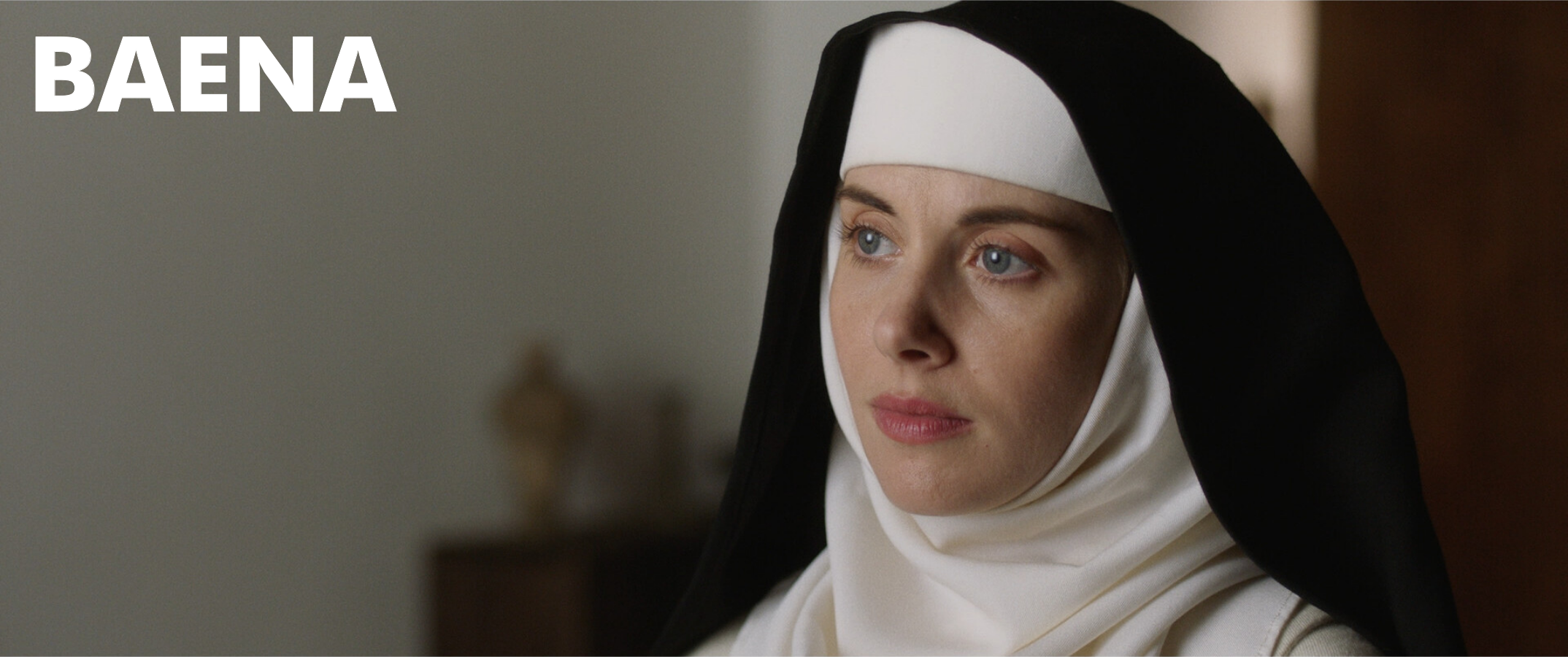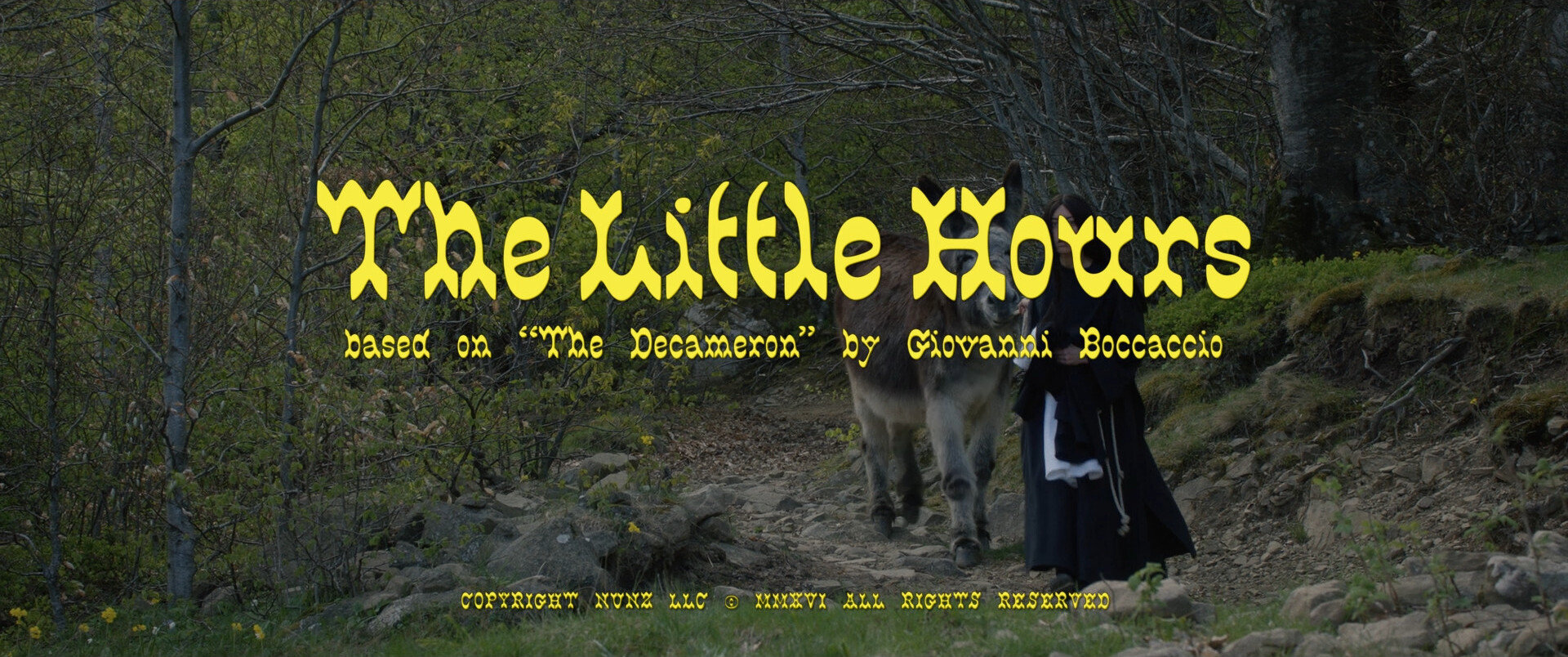 Noo! I hate the Decameron! But perhaps this'll be a savage takedown!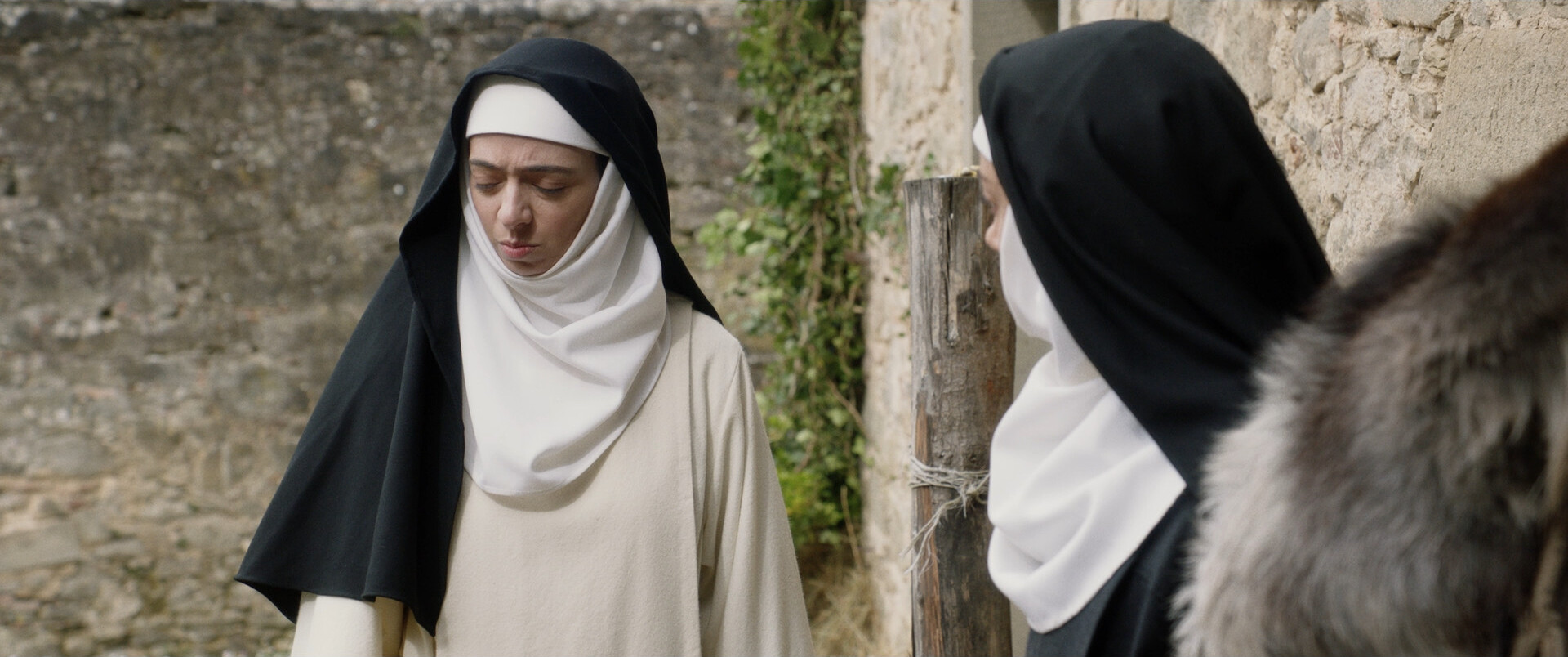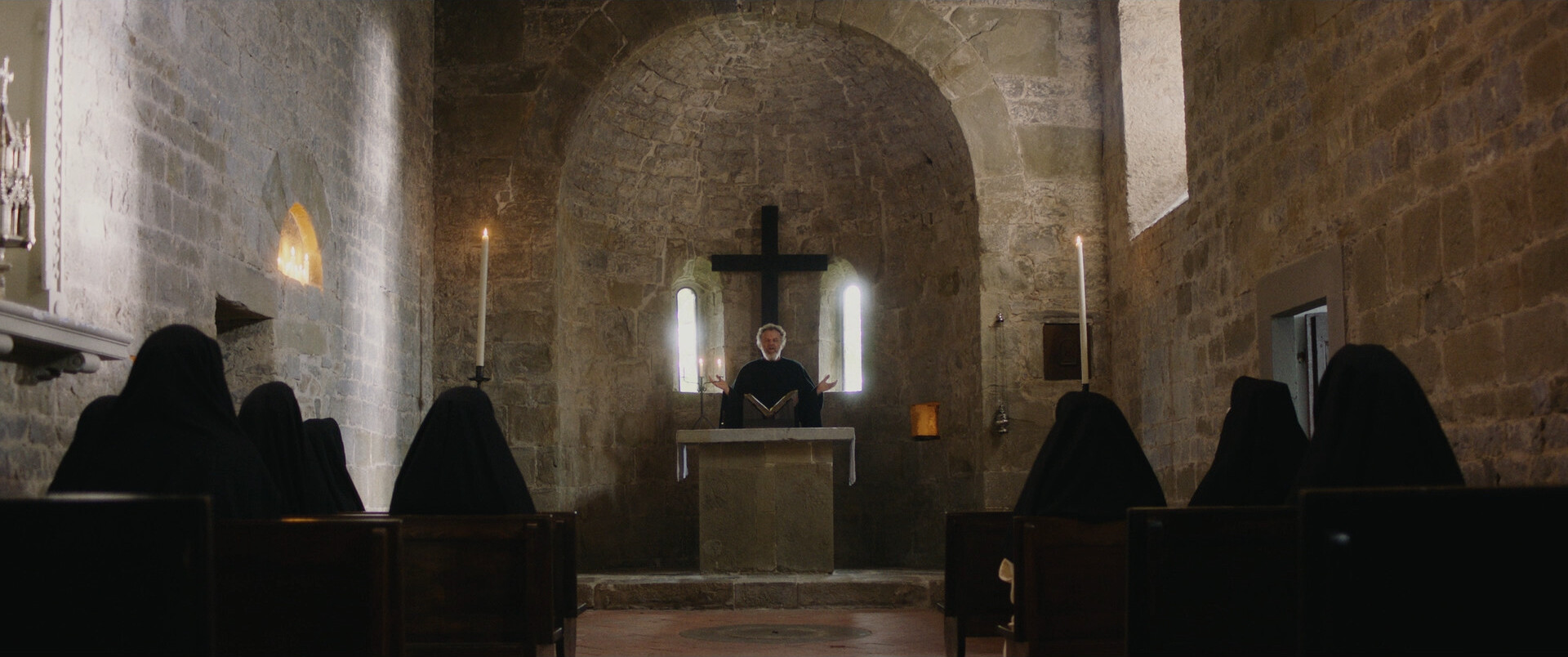 Hm… still not sure…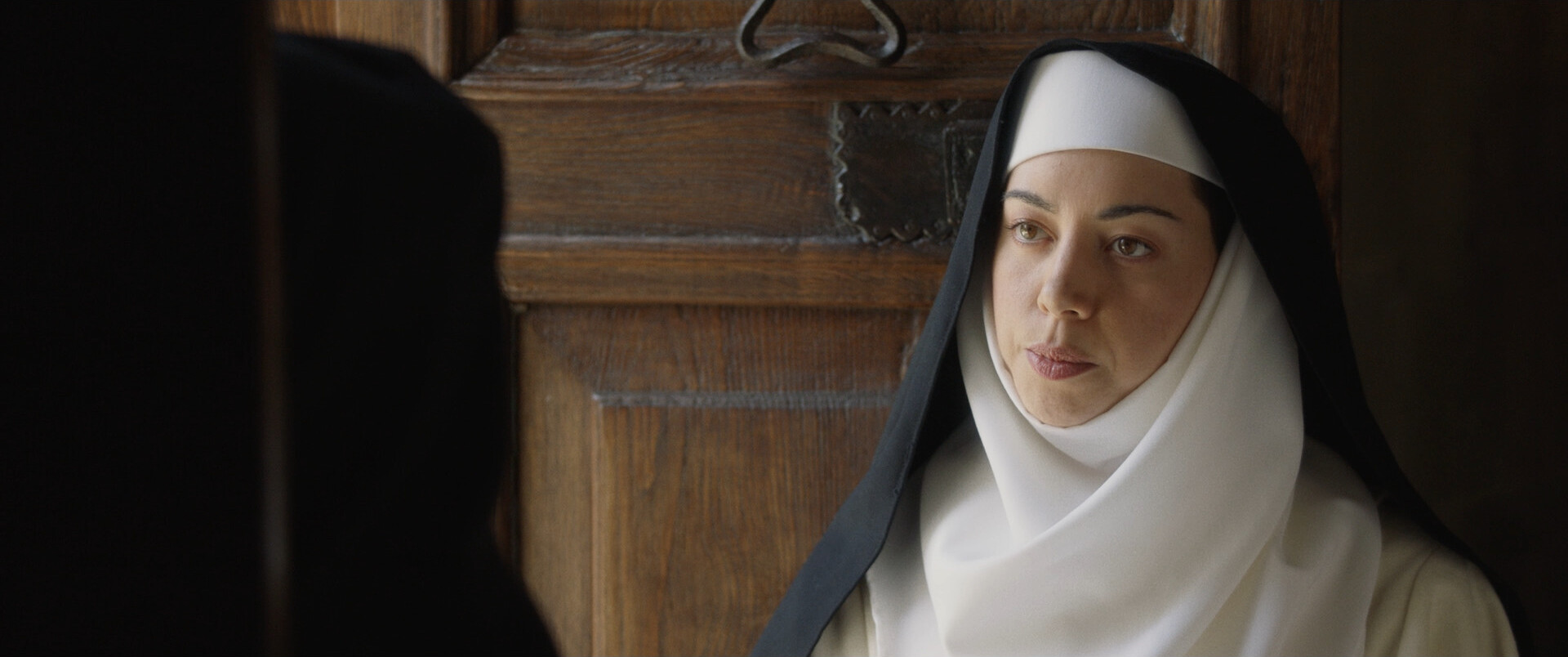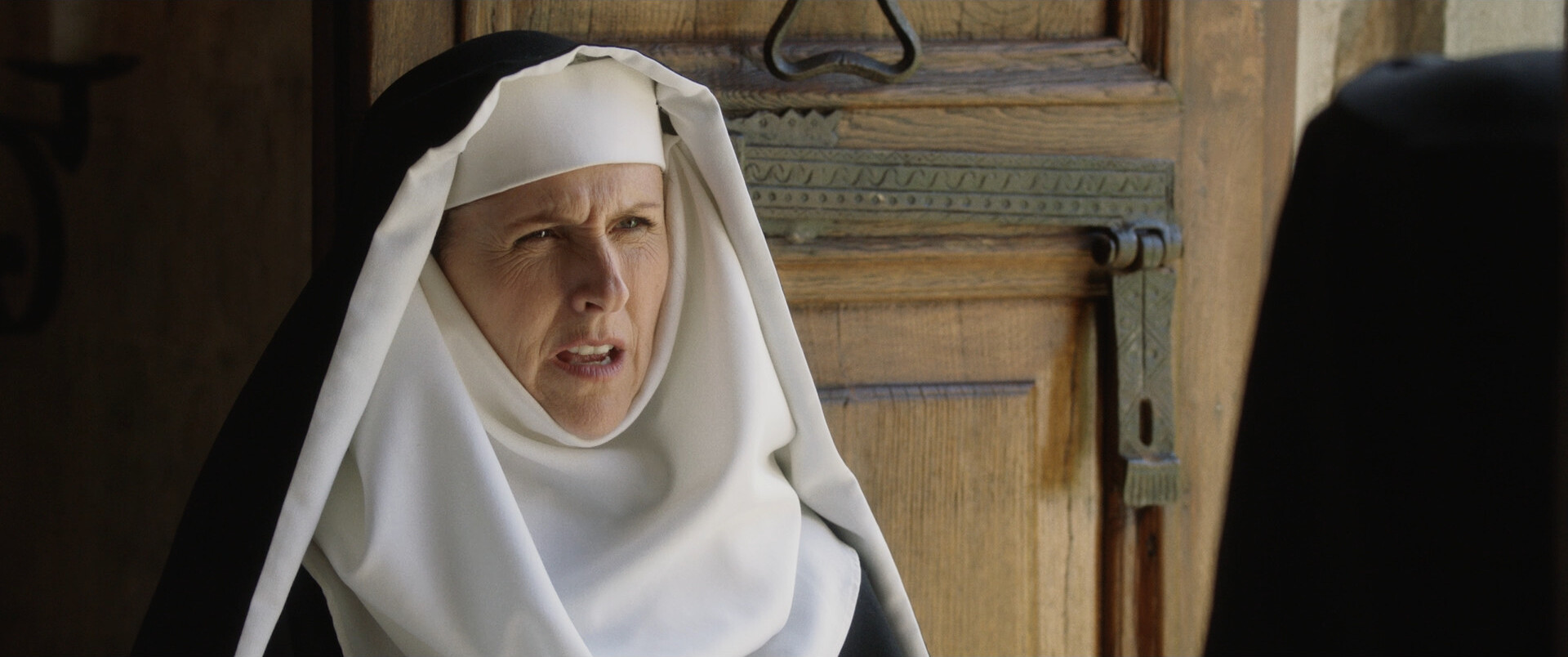 Hey, it's her!
I think it's most of Baena's troupe — so I guess he just got all his friends together and they went to Italy and made a little movie?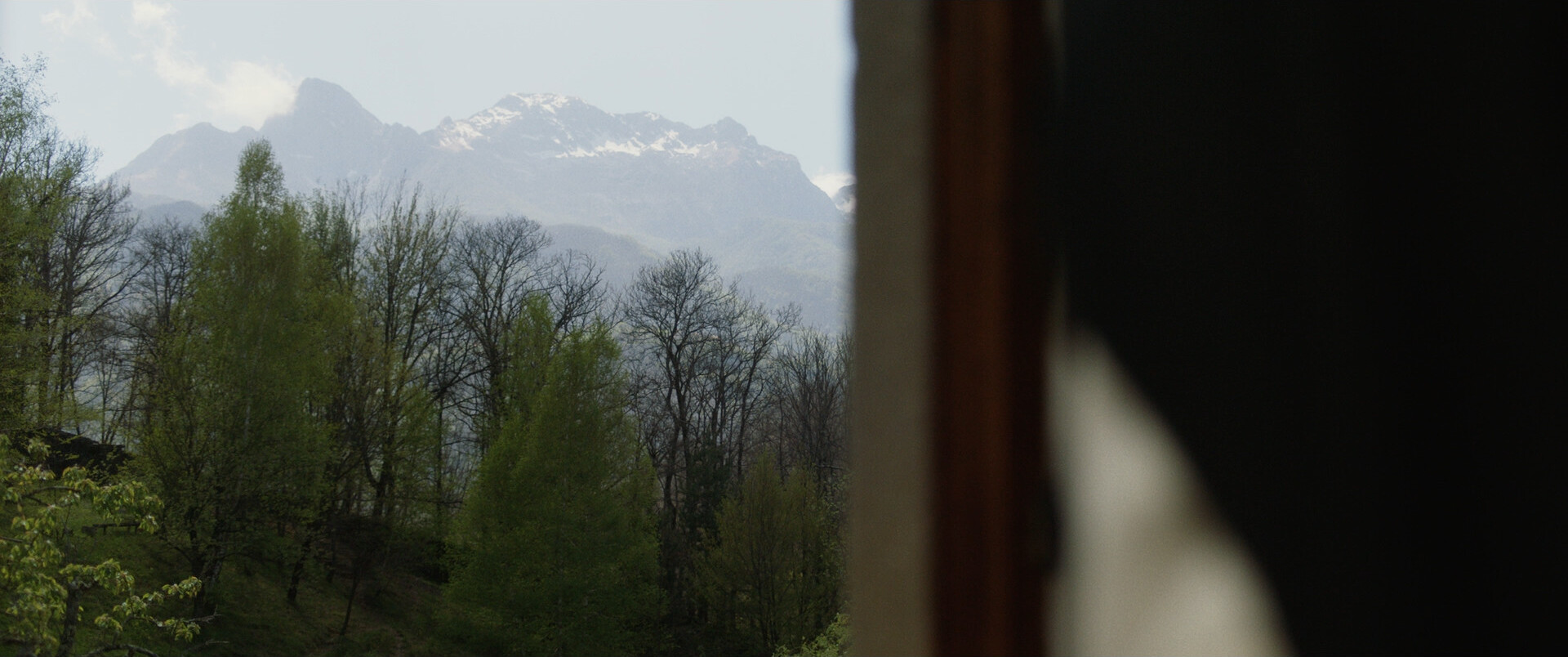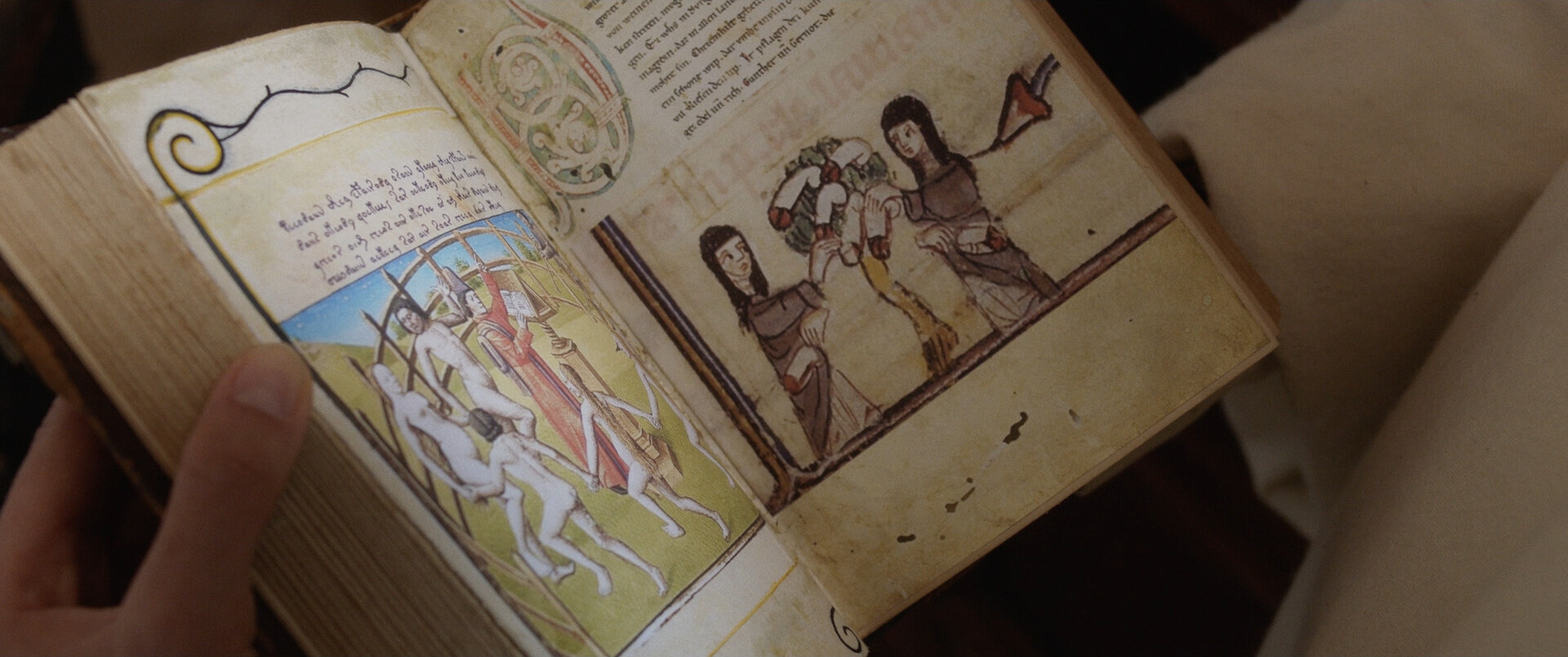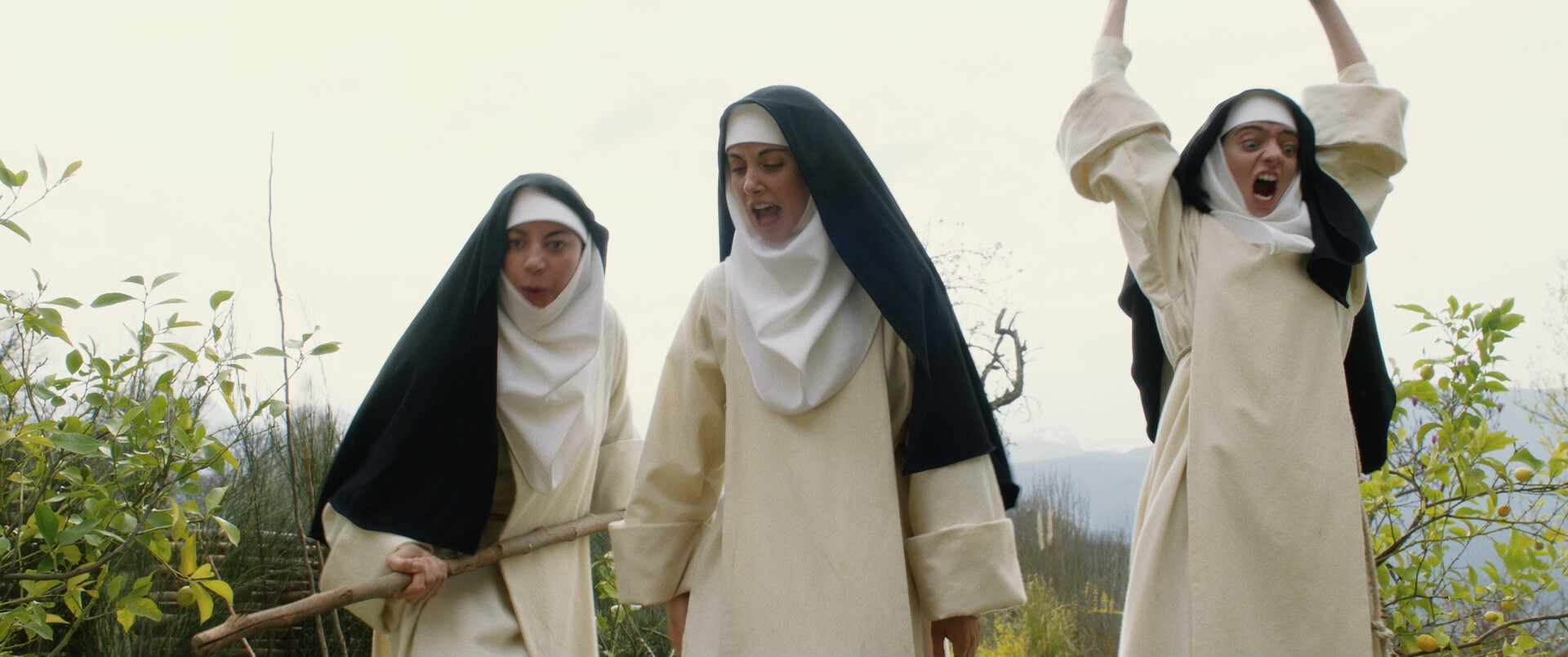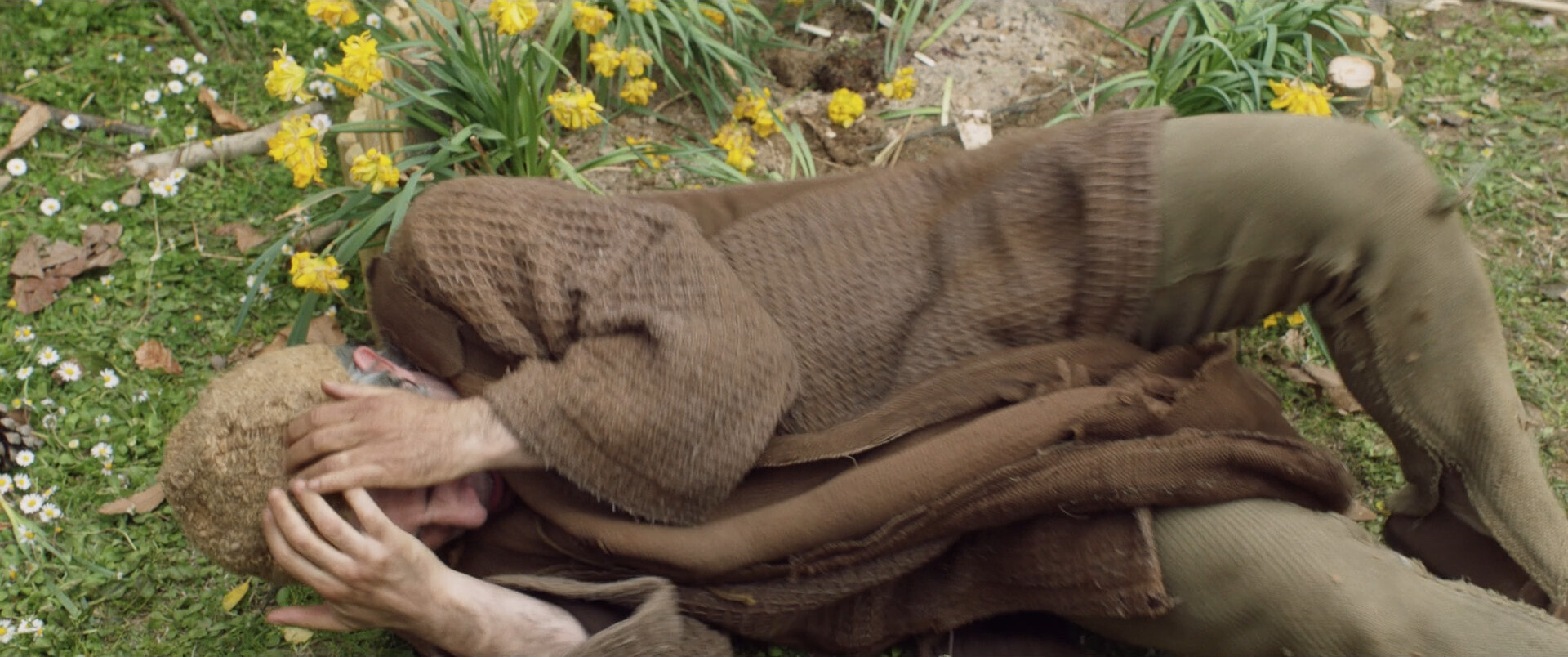 It's pretty funny, and I have no idea where any of this is going. Which I like.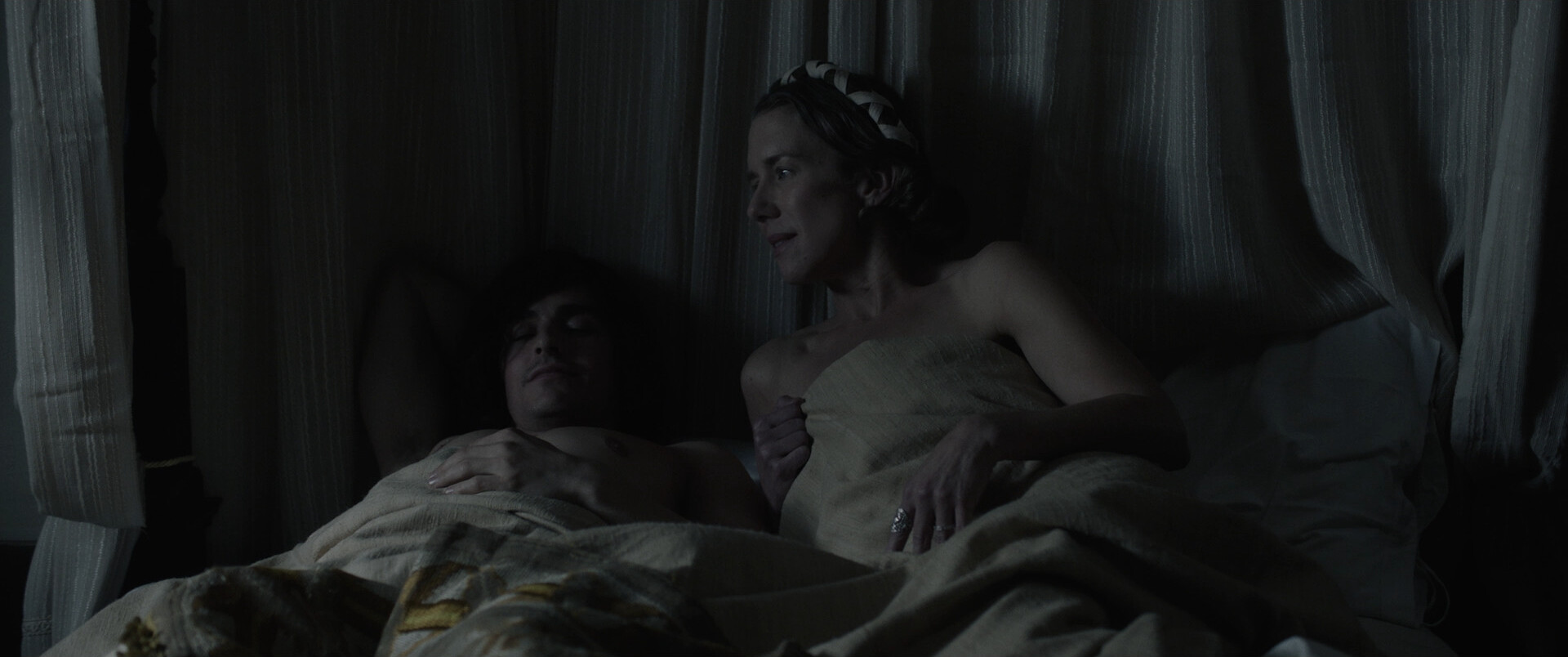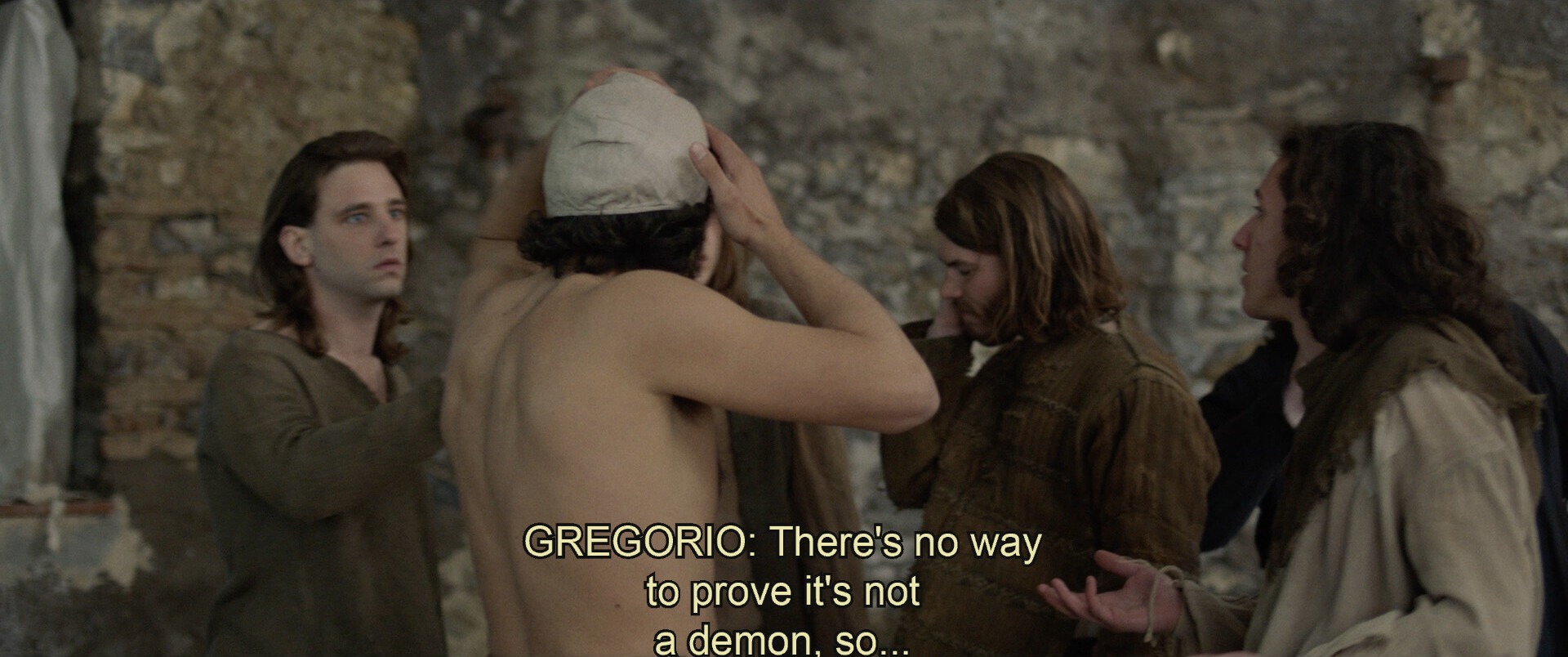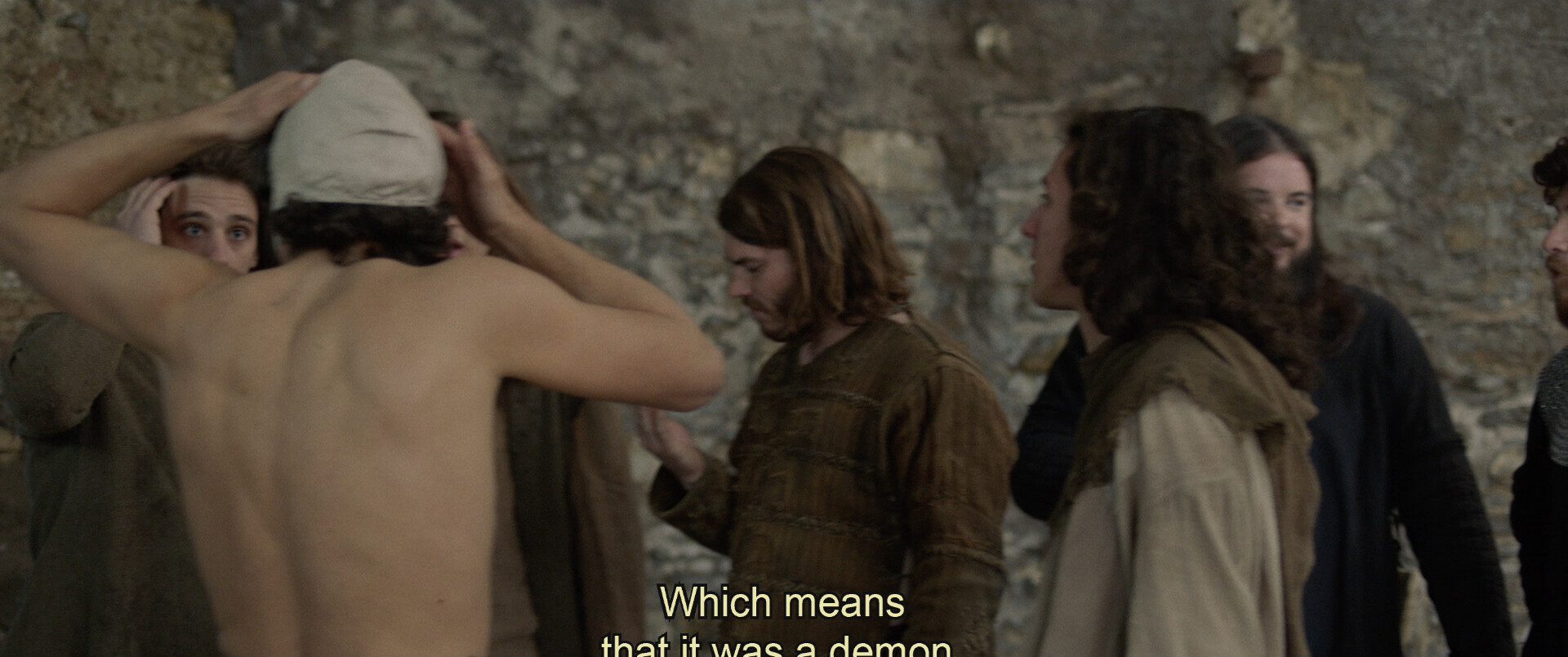 So… was this made by riffing on a few of the stories from the Decameron? It seems pretty improvised — that is, it has jokes, and they're amusing, but they're the kind any reasonably amusing group of people could come up with on the spot.
The screenplay is based on the first and second tales of the third day in The Decameron, a collection of novellas by Giovanni Boccaccio; however, the dialogue was improvised.

And it's one of those films that the critics liked, but audiences loathed, I guess.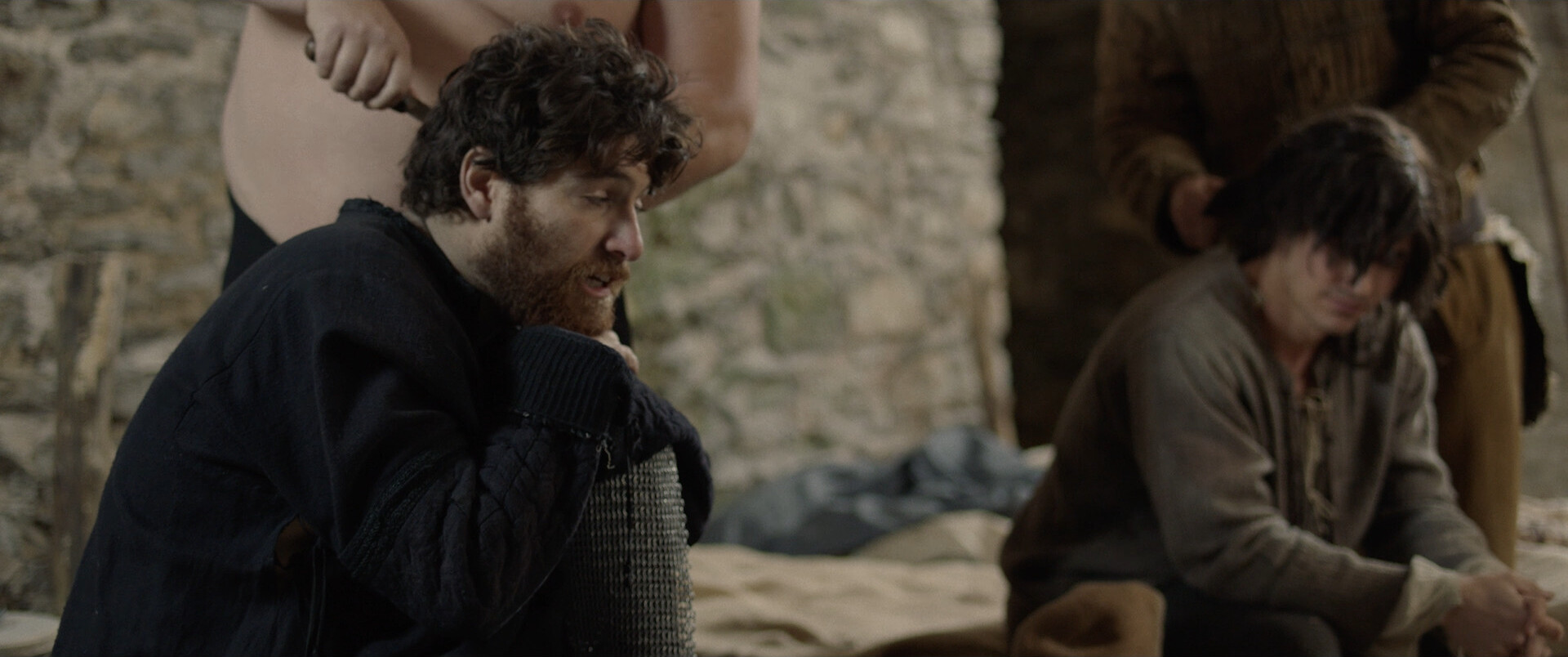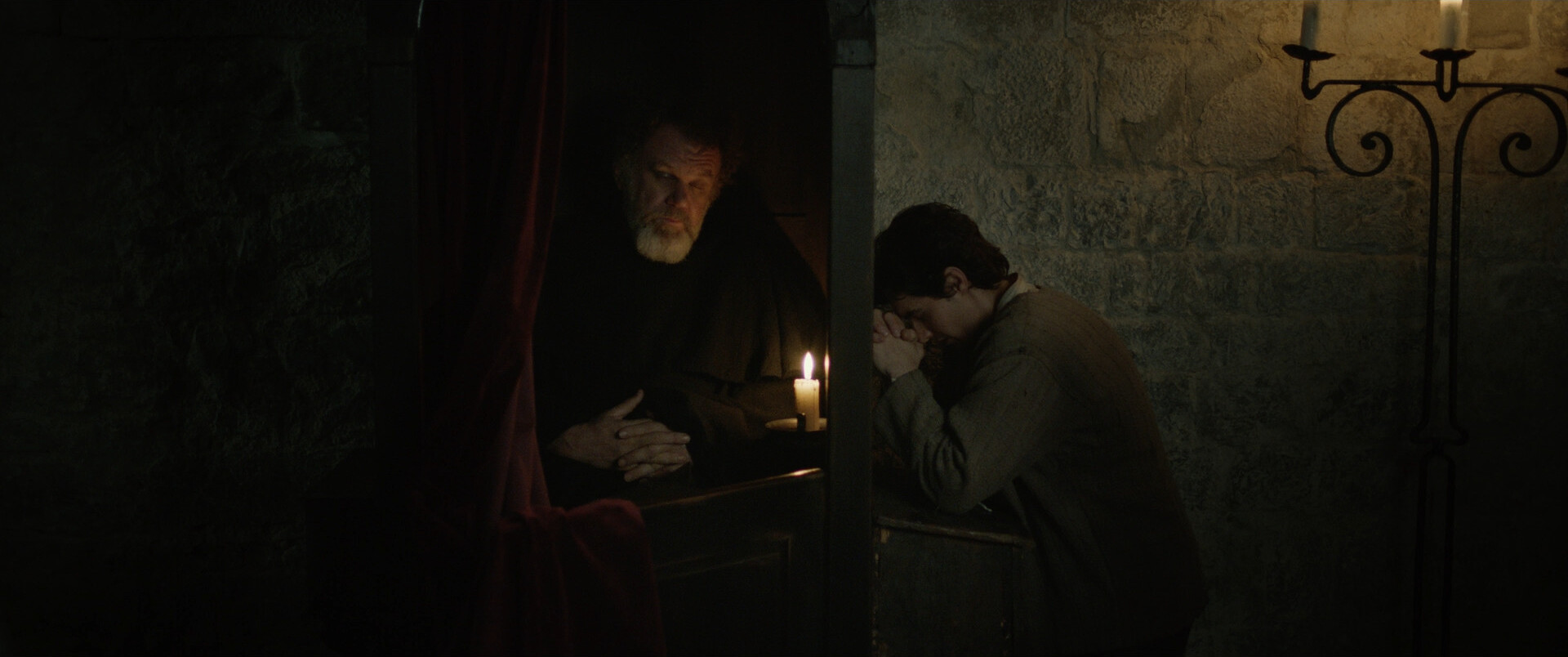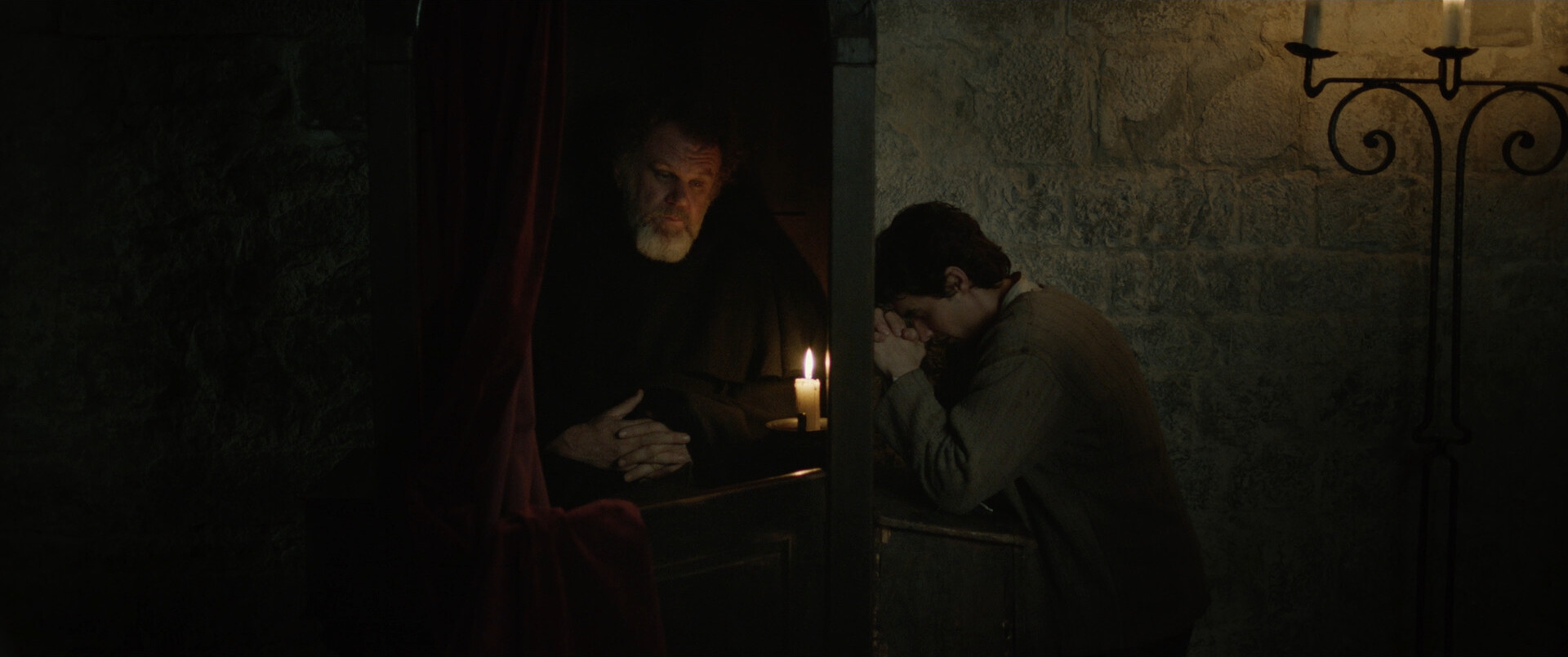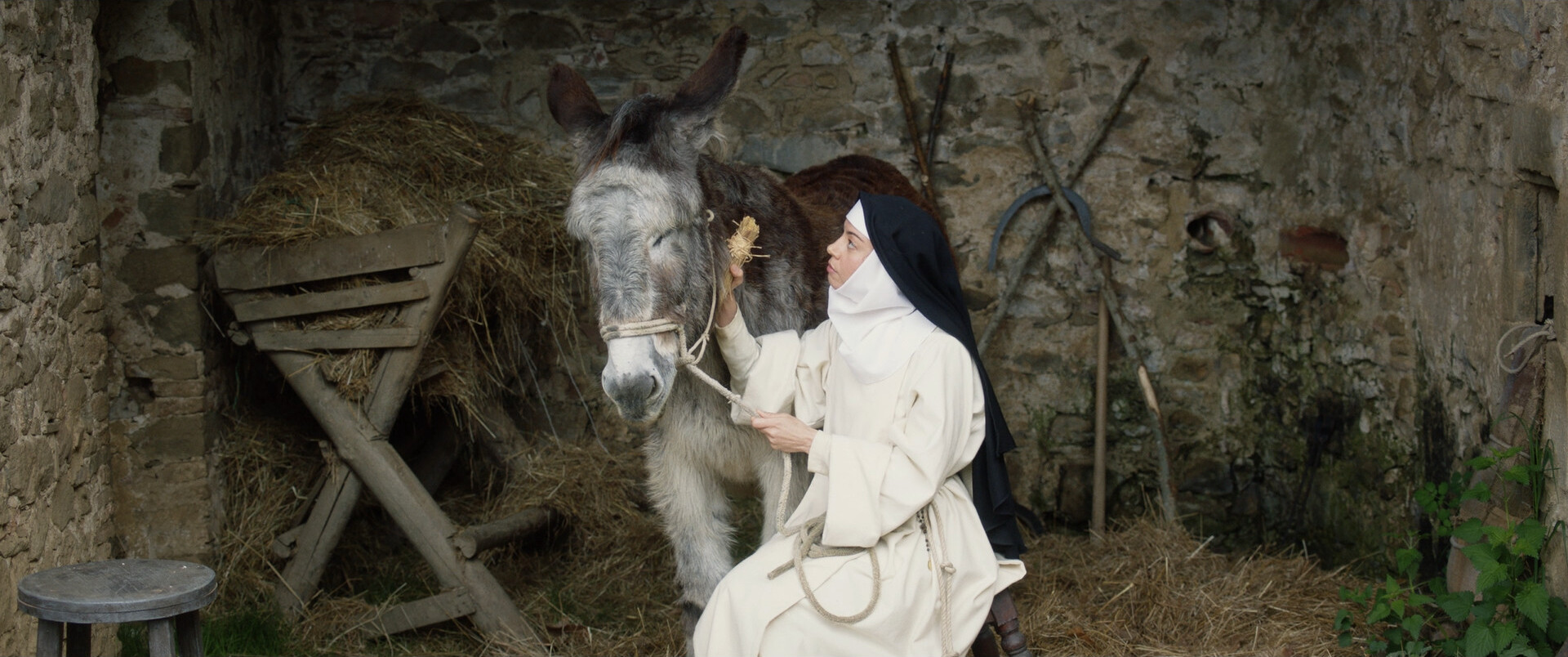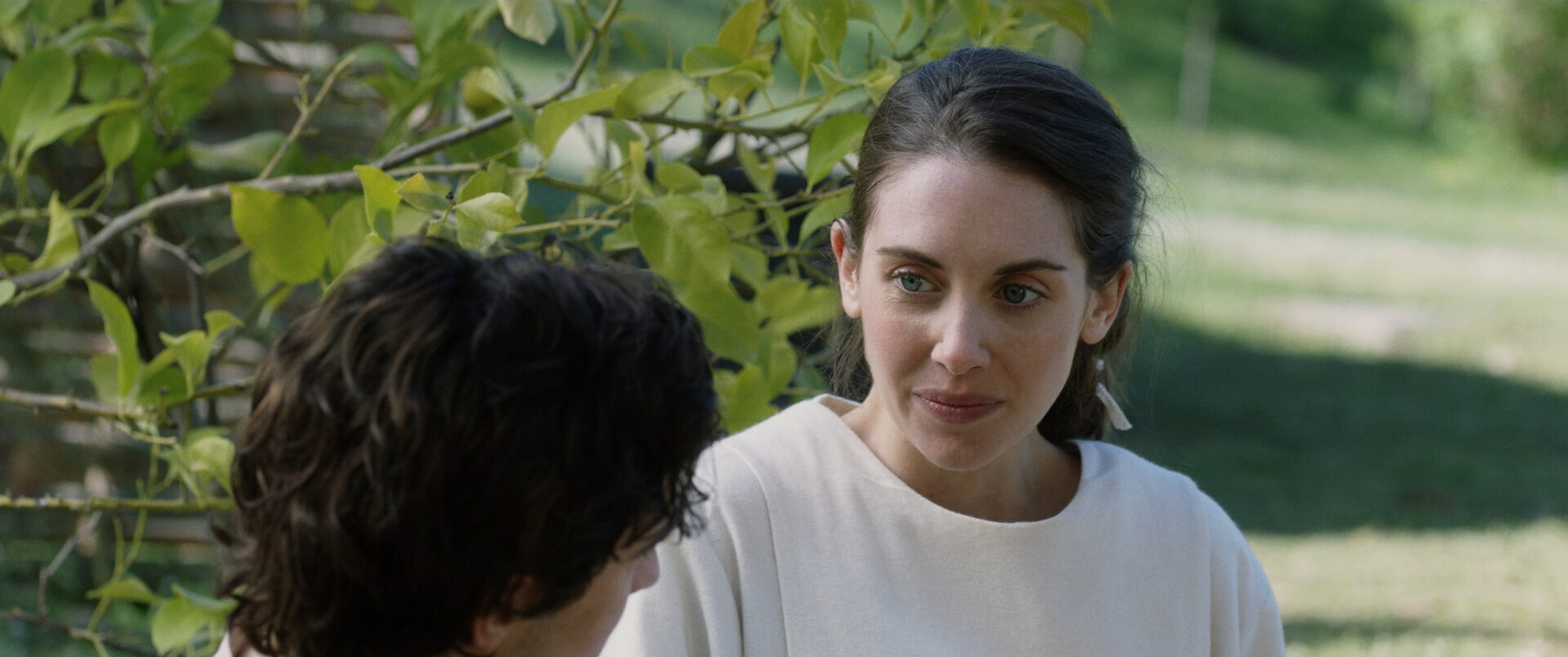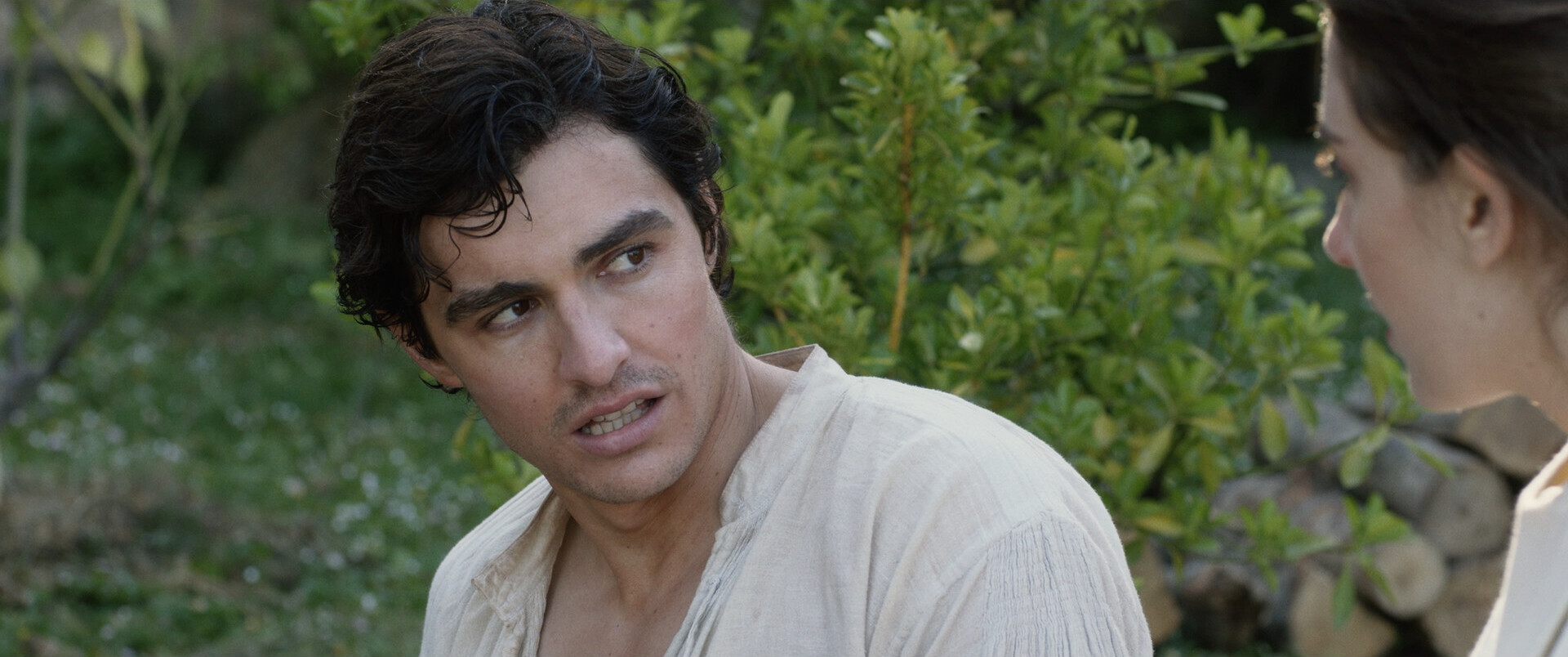 Yeah, I dunno. Perhaps you have to be Catholic to feel the sacrilisciousness of it all? It's not that there aren't fun bits, but… I'm also just kinda bored? I mean, it's a goofy unpretentious little movie, but it could have had more zip. More and better jokes.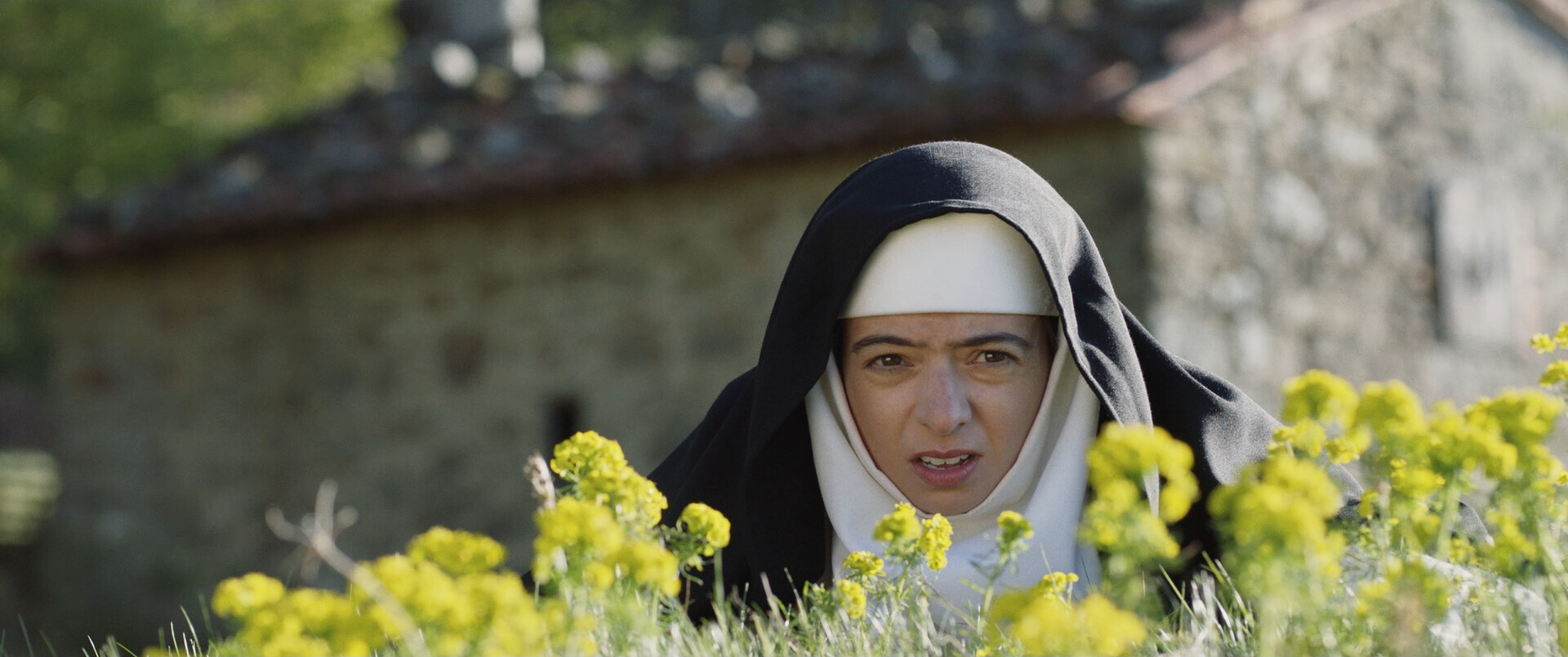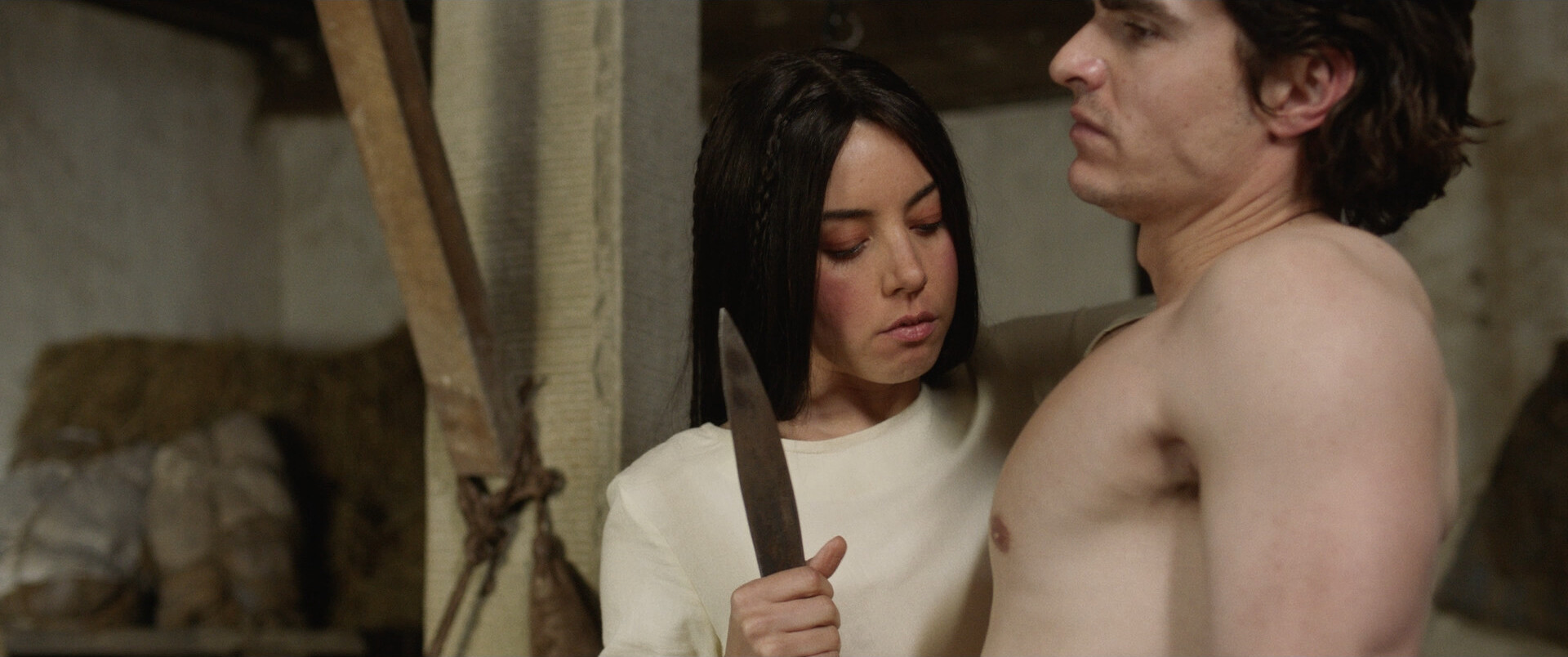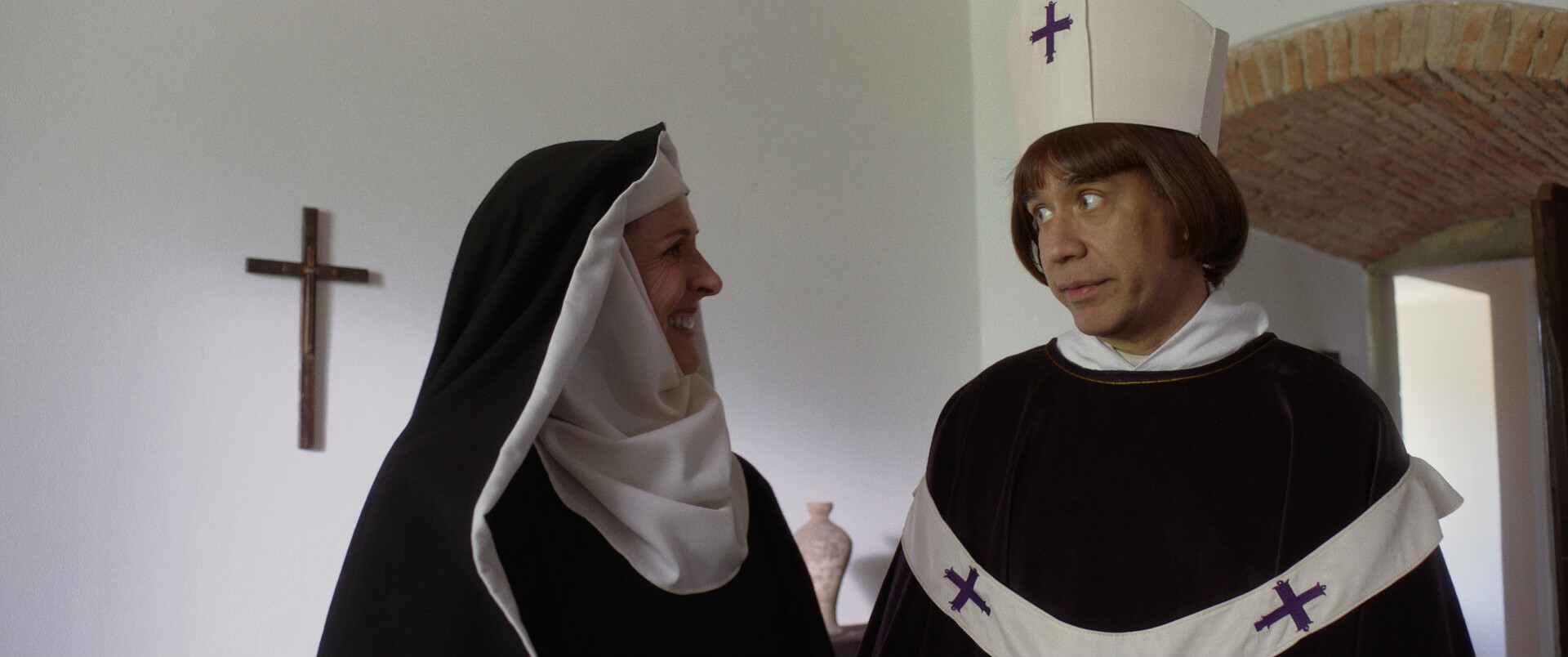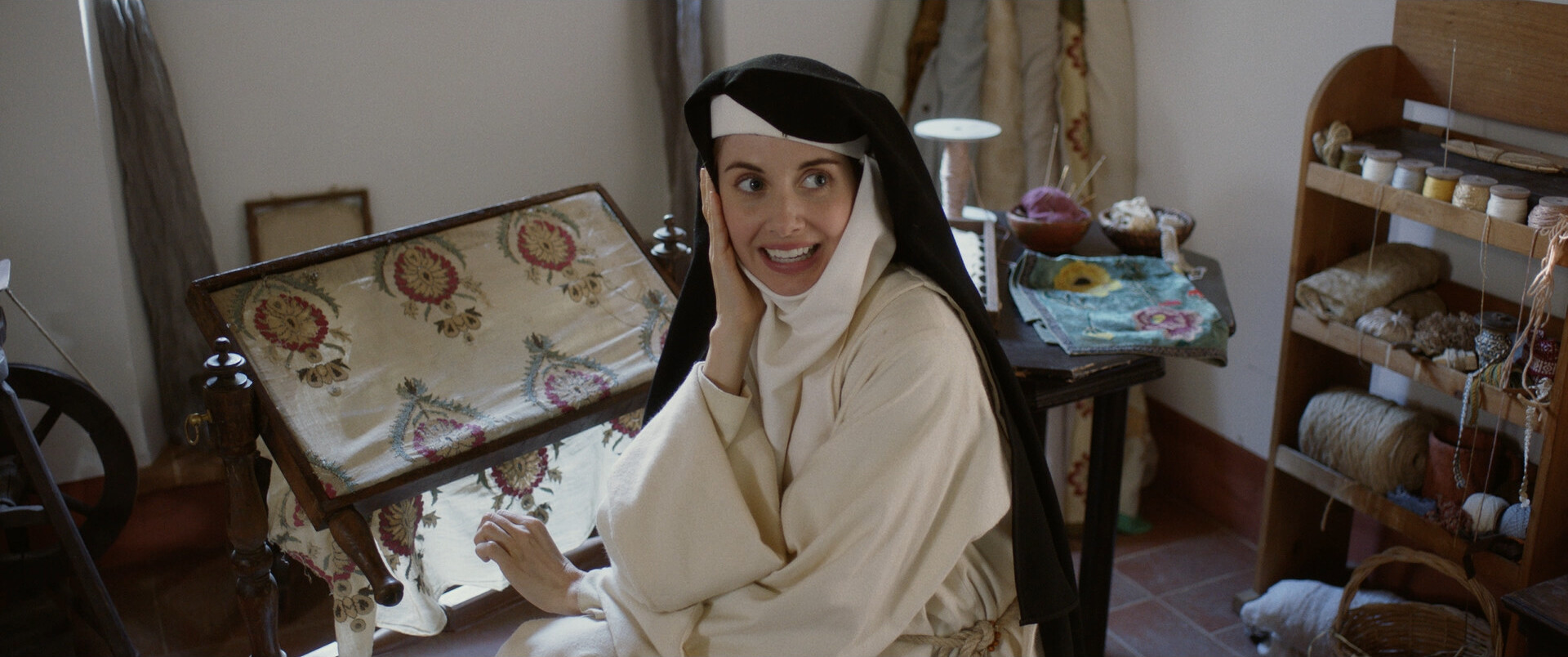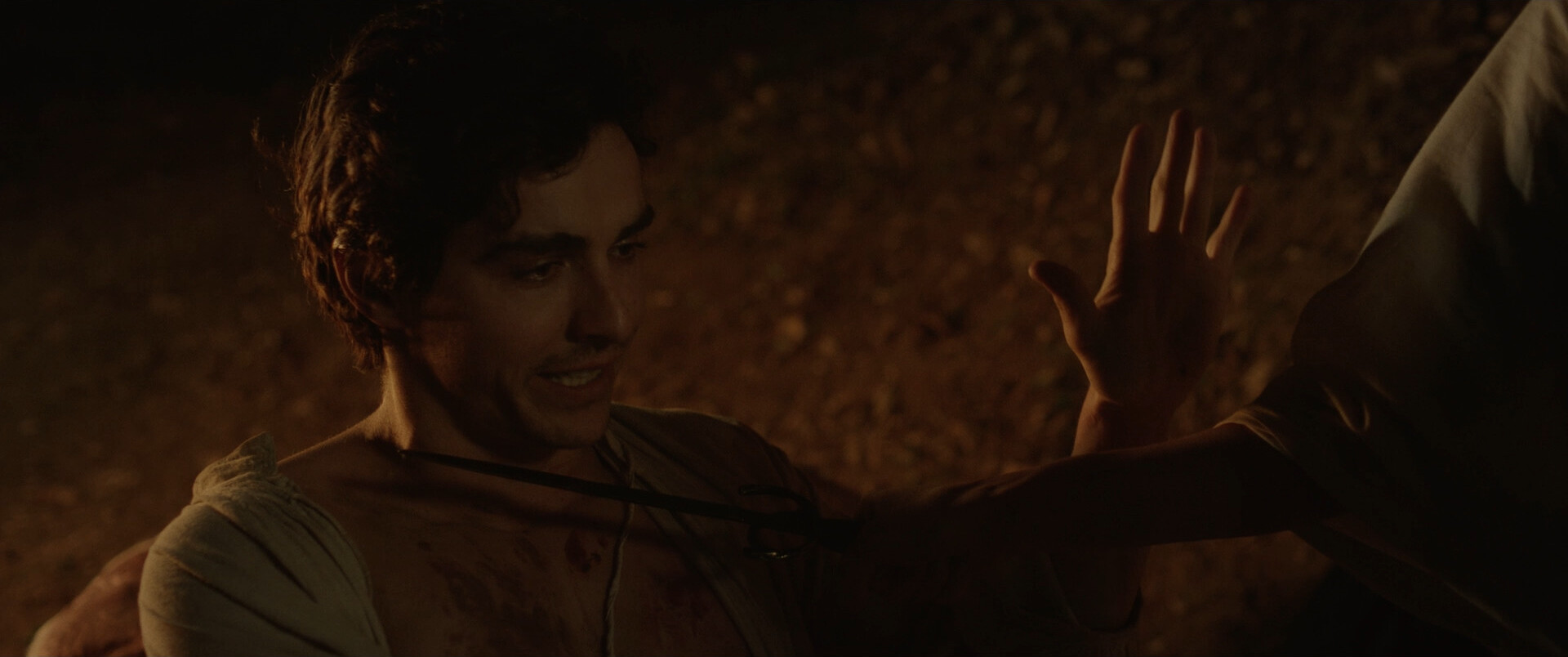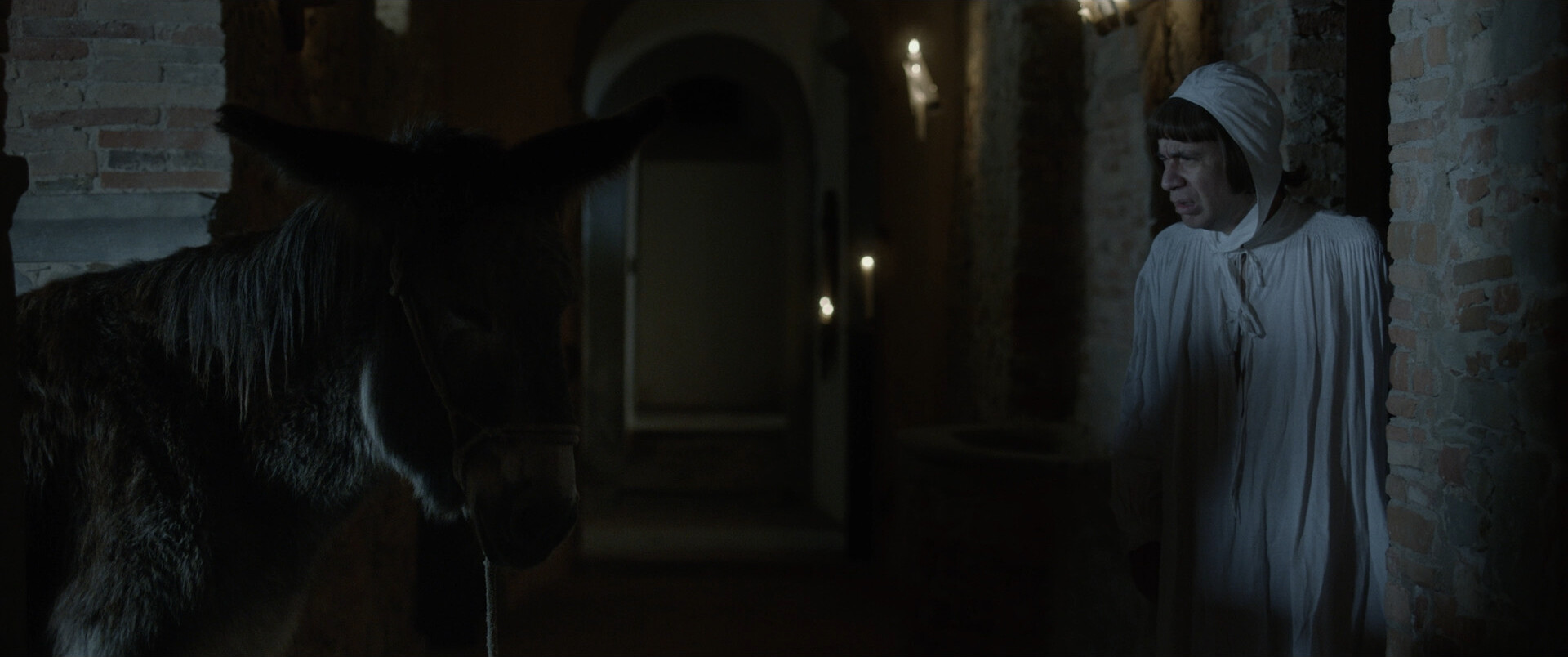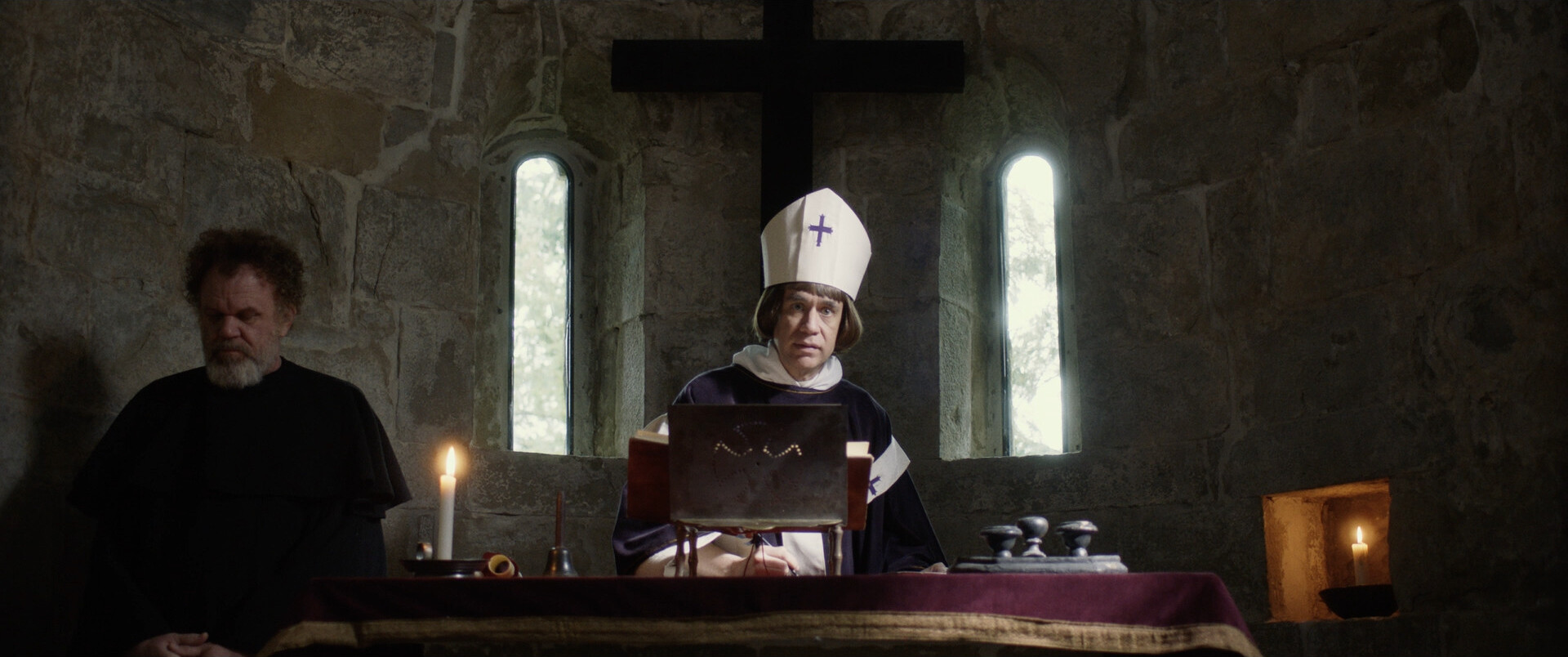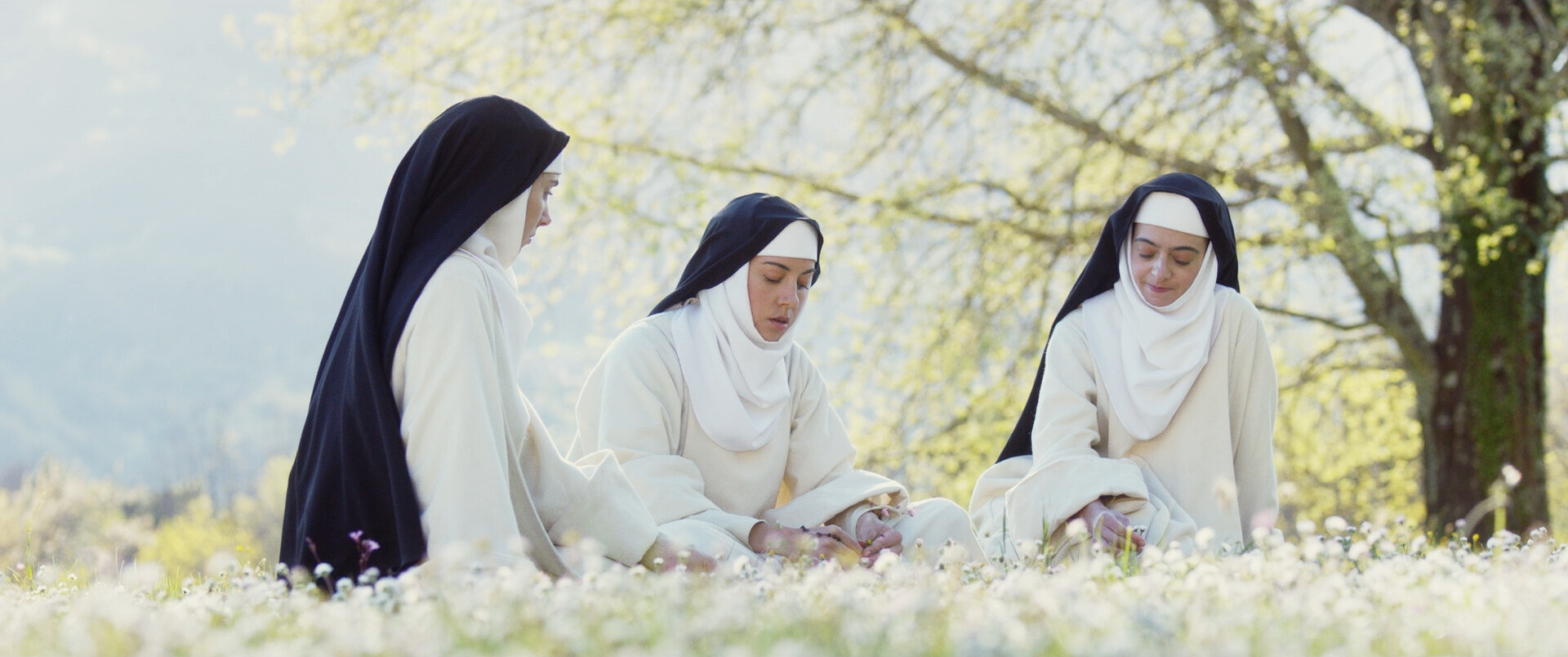 I almost feel guilty that I didn't like this movie more, because it seems like everybody had a good time, and it's got a lot of cute ideas. But nope — I was mostly bored. Sorry! I think it'd totally be a better movie if you were stoned.
The Little Hours. Jeff Baena. 2017. ⚂