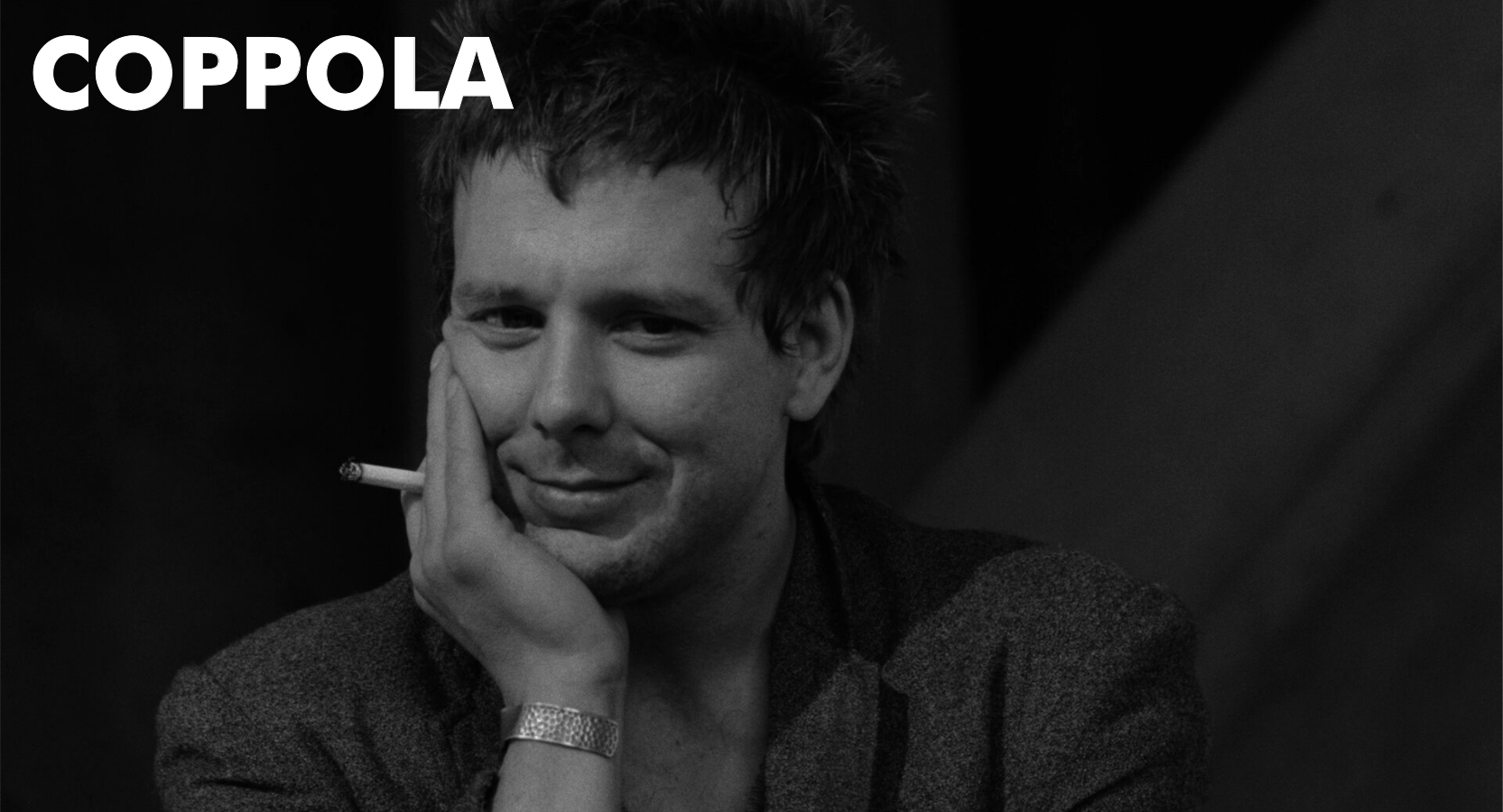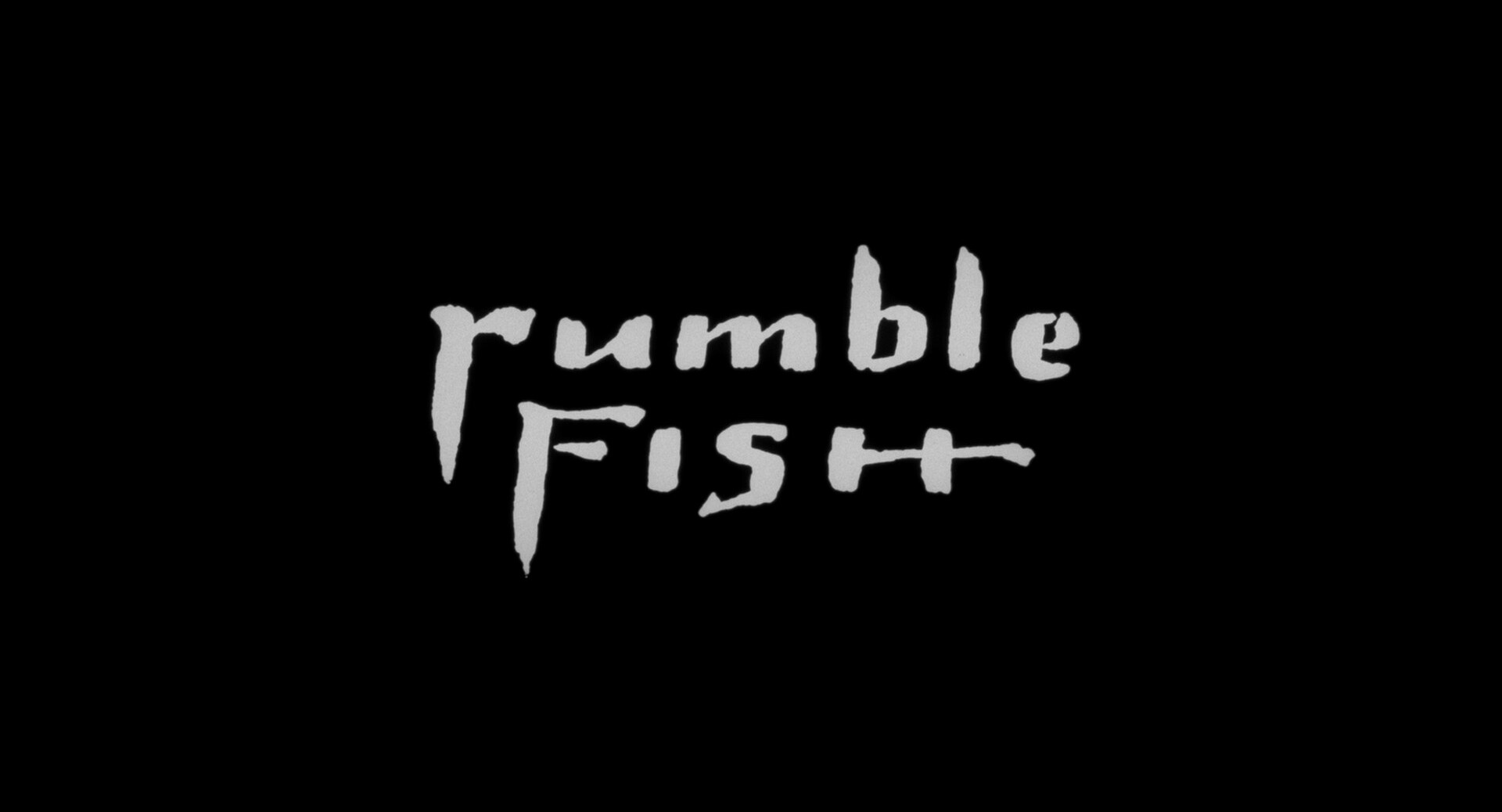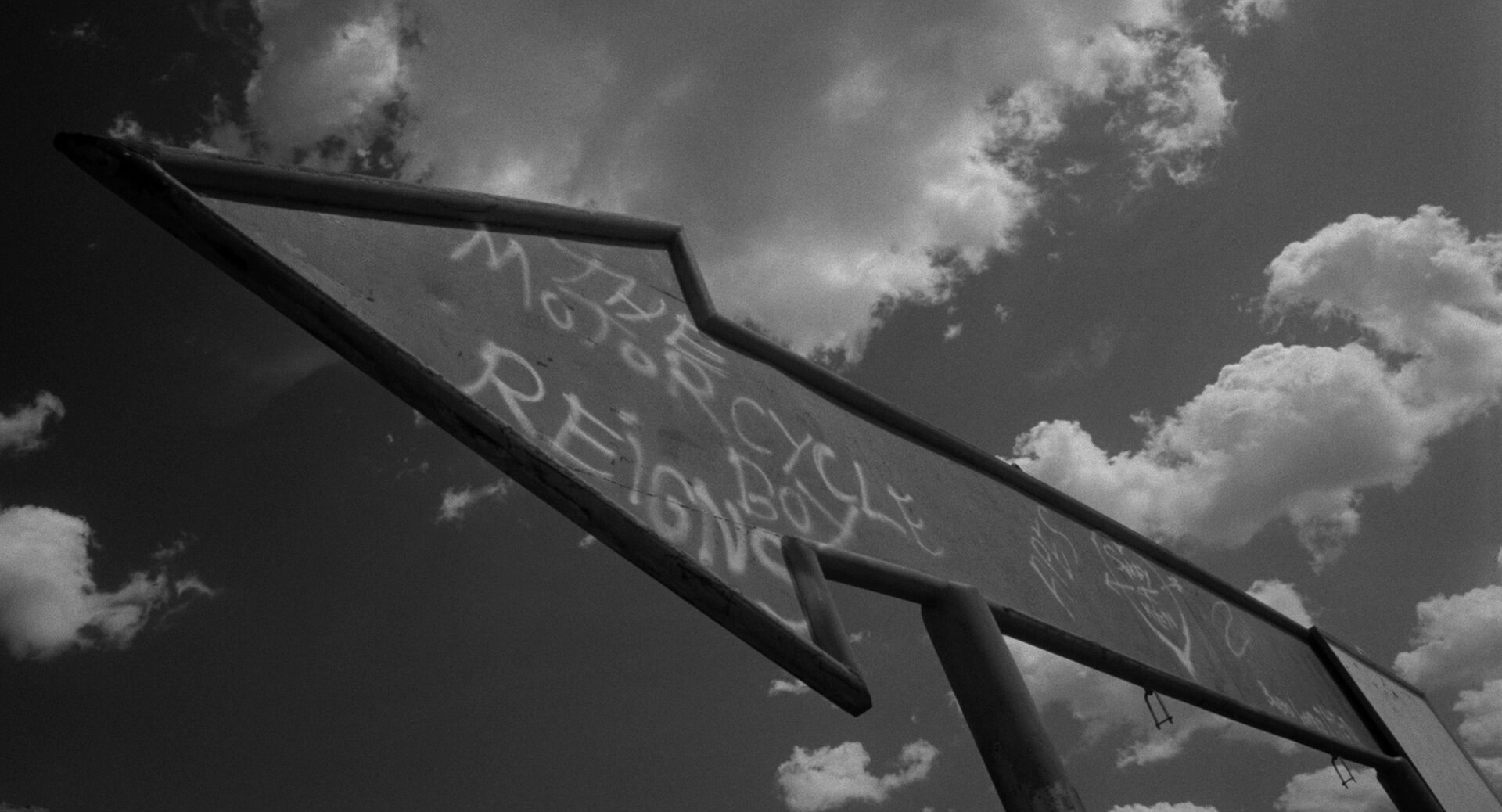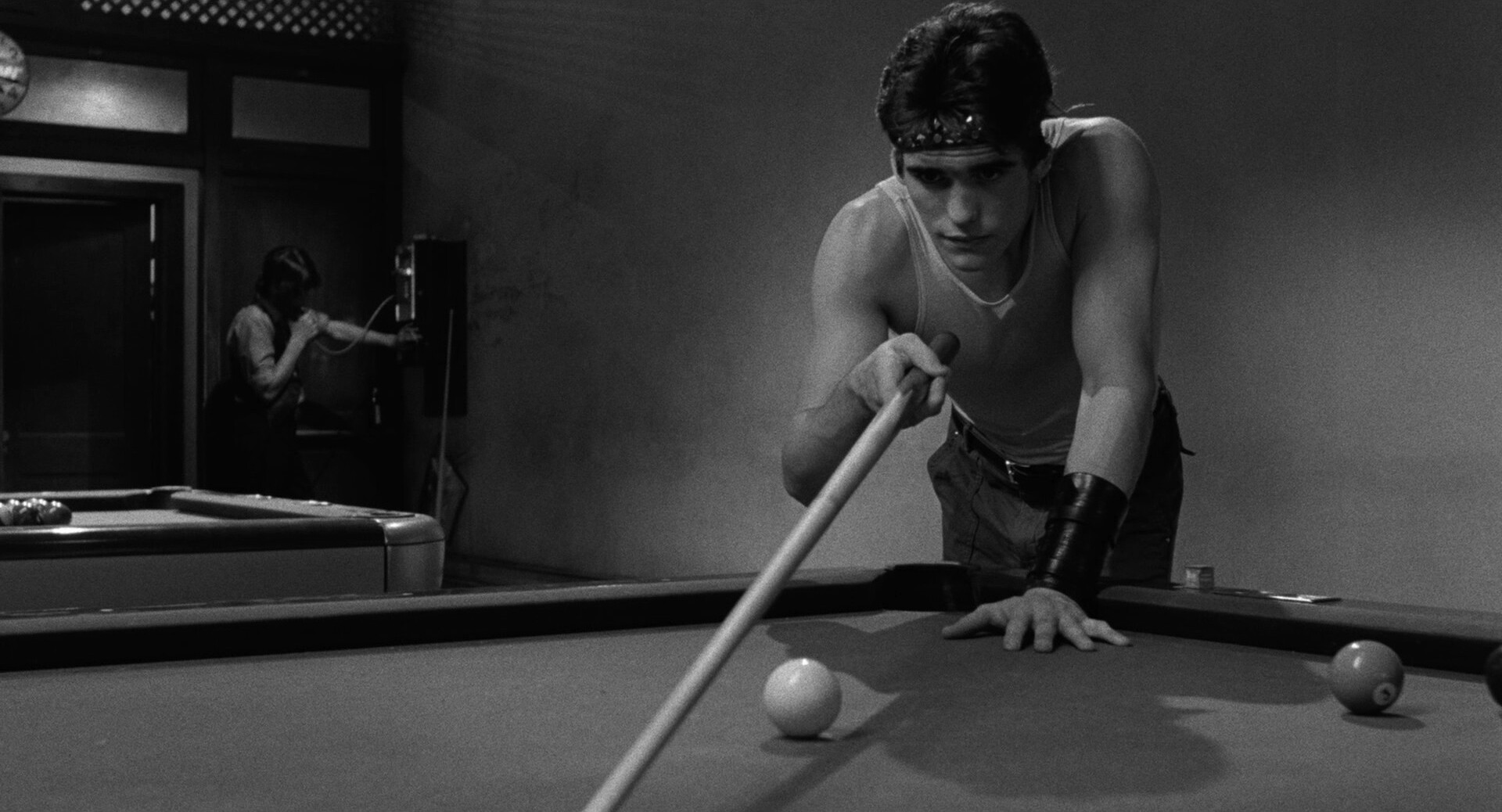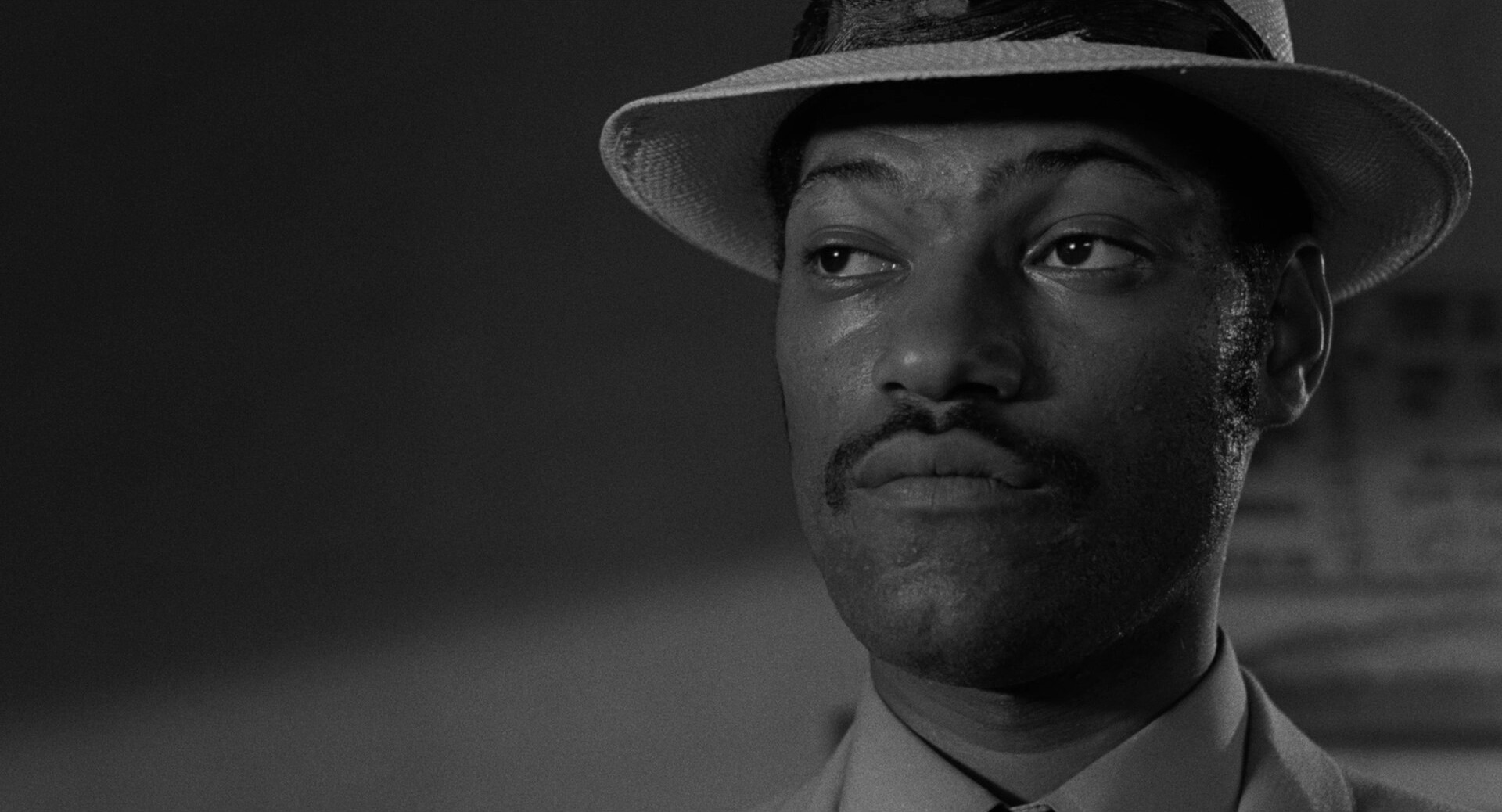 Well, since I've watched One From The Heart and Hammett, I might as well watch this now — another nail in Coppola's box office coffin: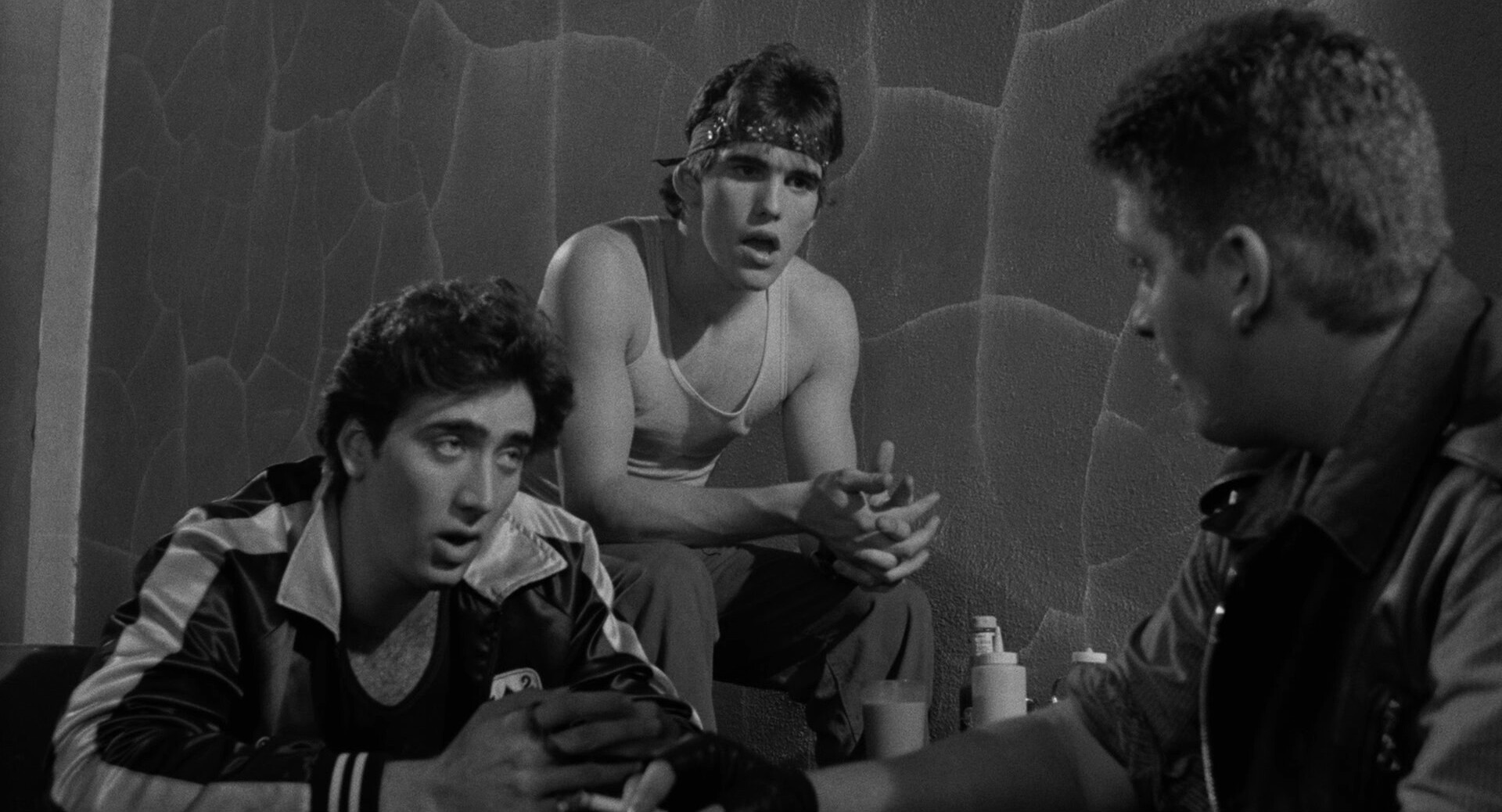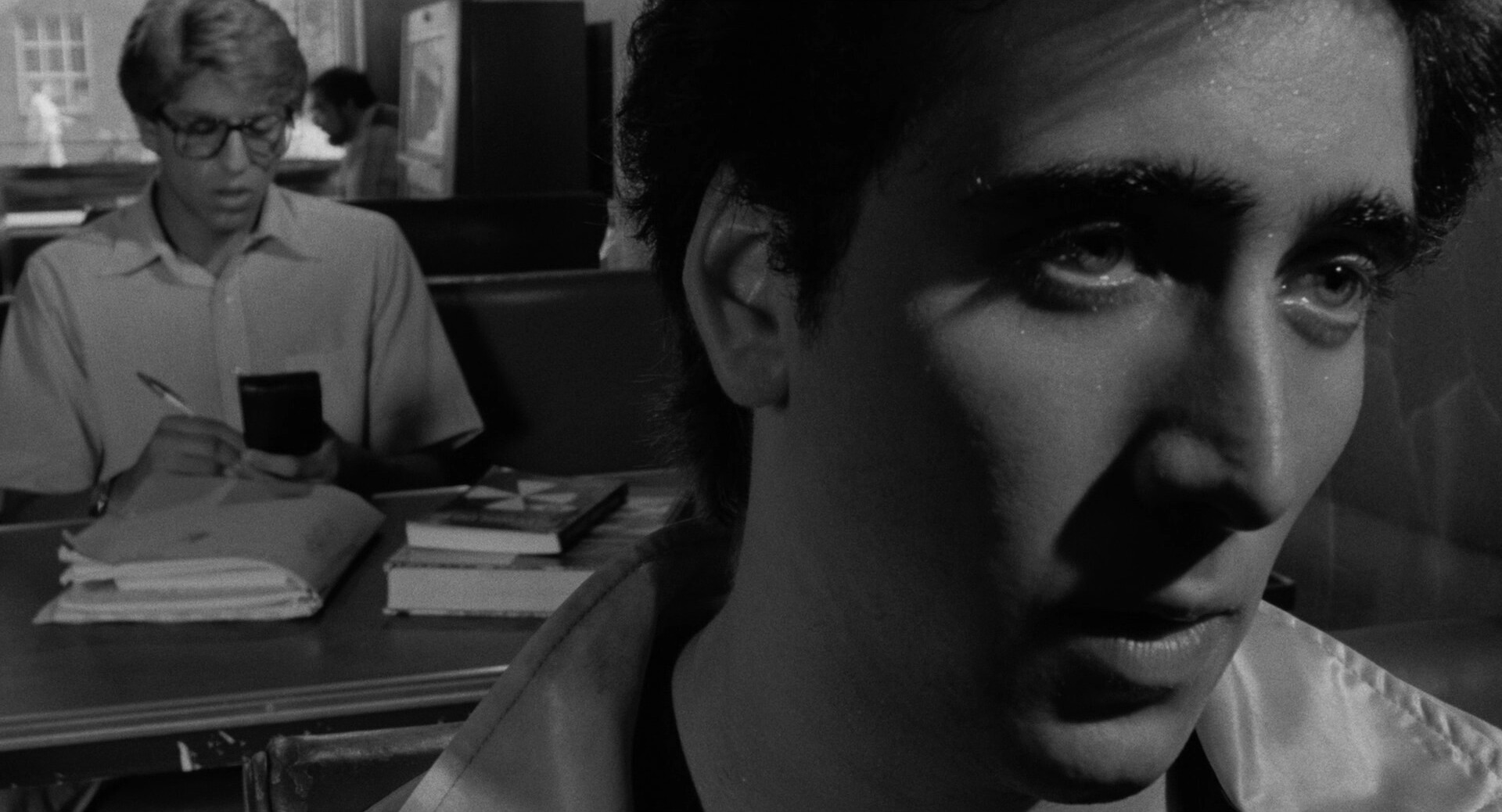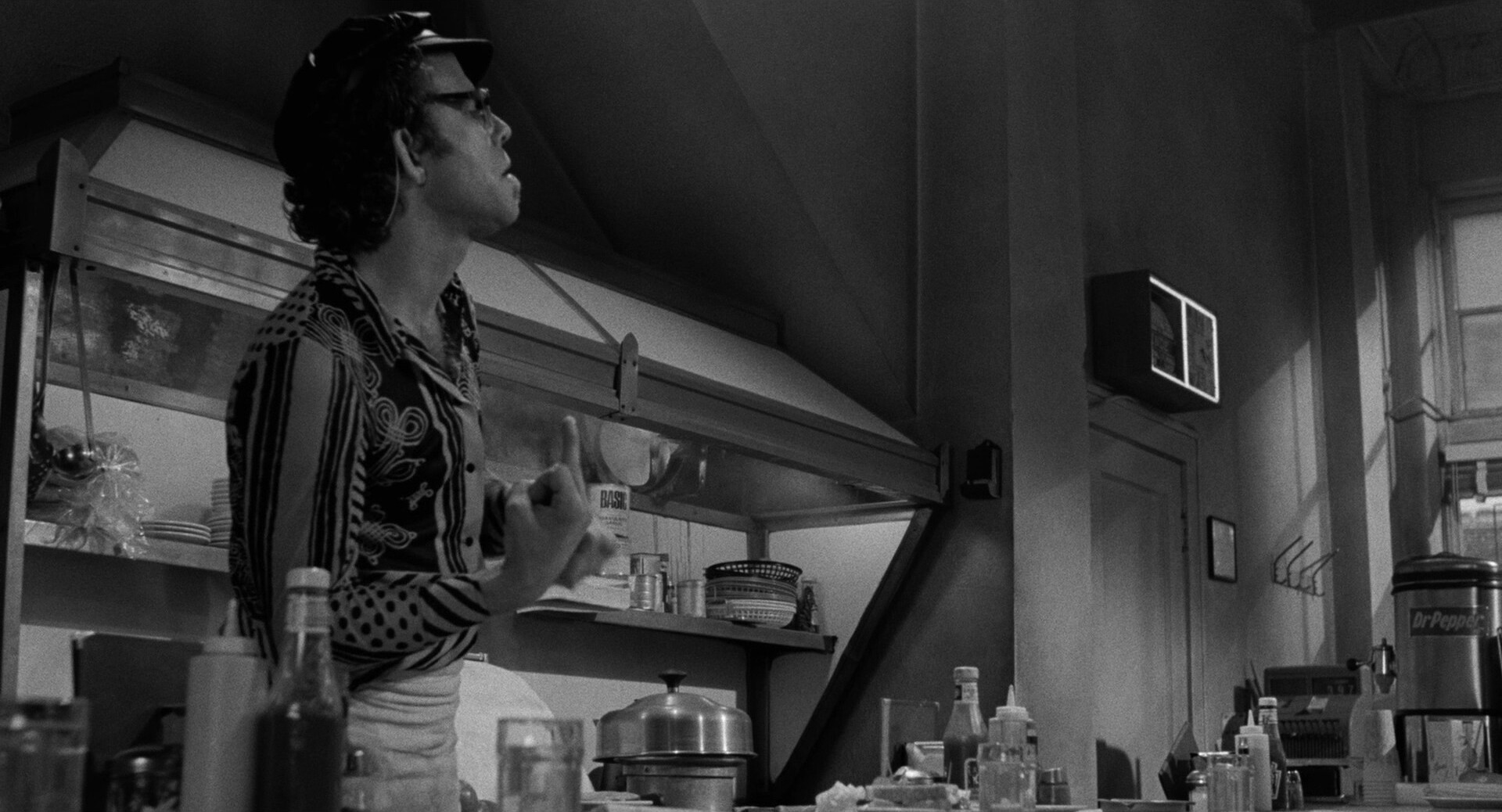 Hey! Tom Waits!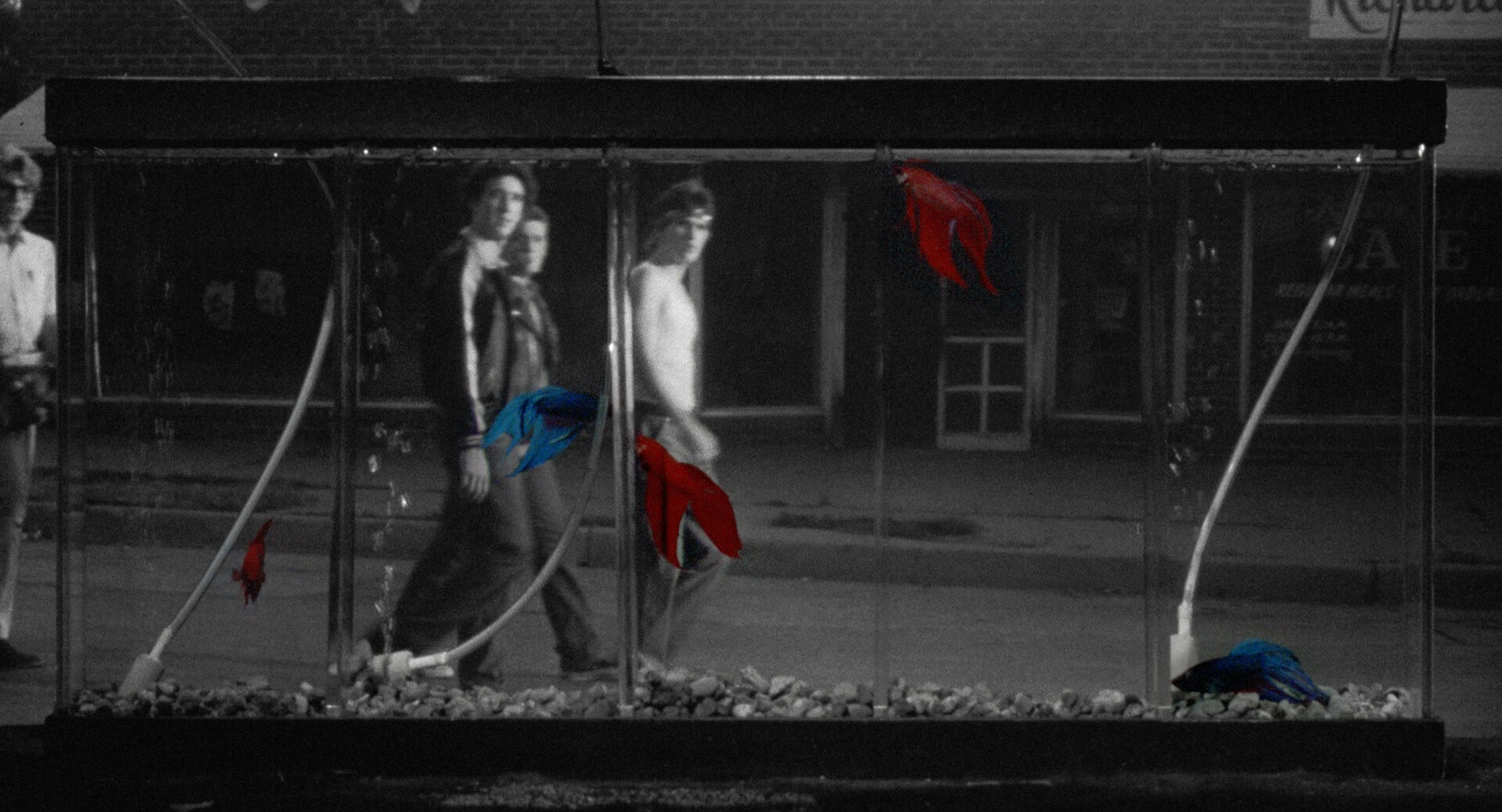 Oh yeah, I remember this bit… the only things that have colour here are the fishies. I remember renting this on VHS back when the movie was new, so probably 83-84-ish?
Stayin aliiiive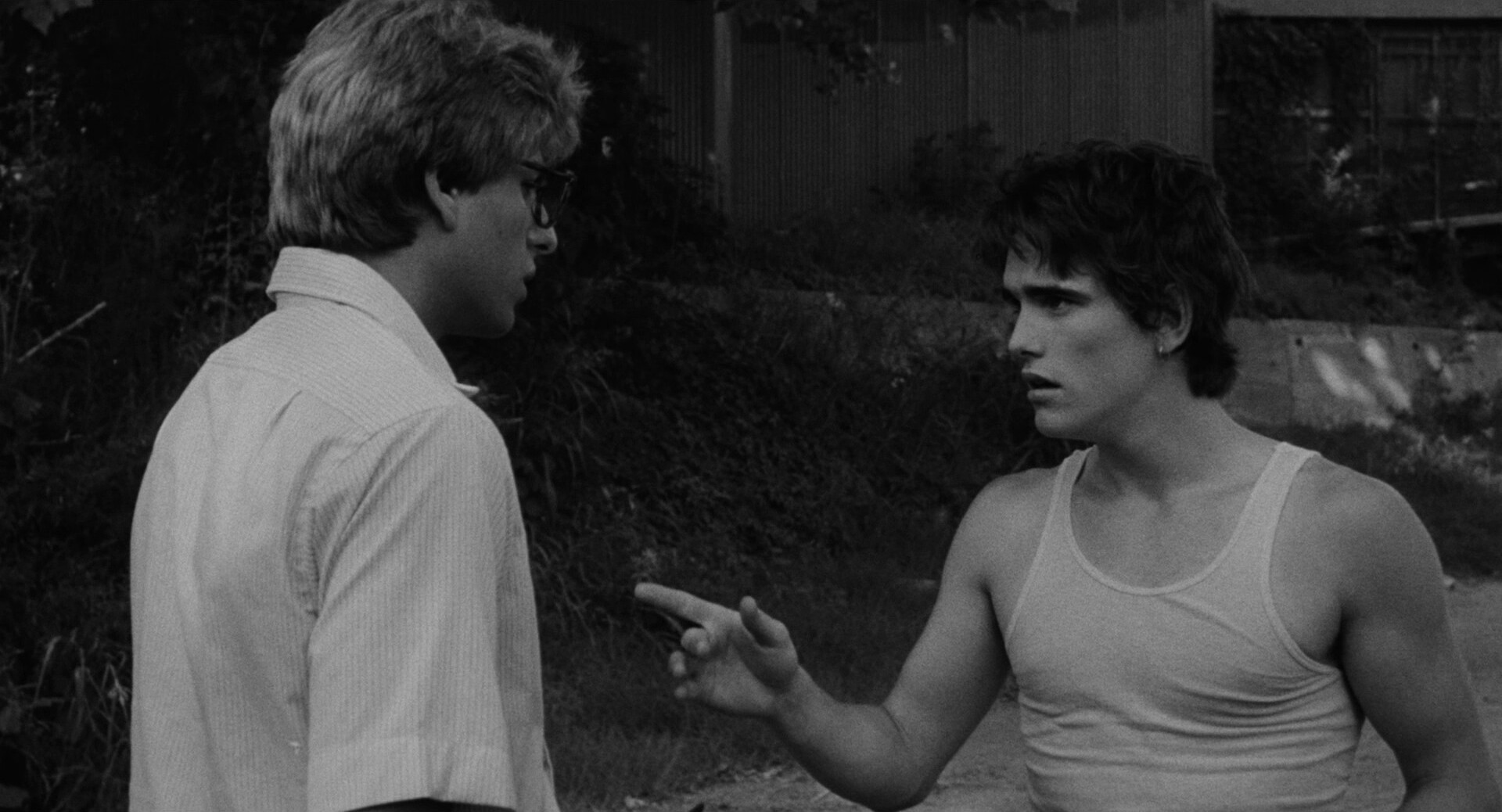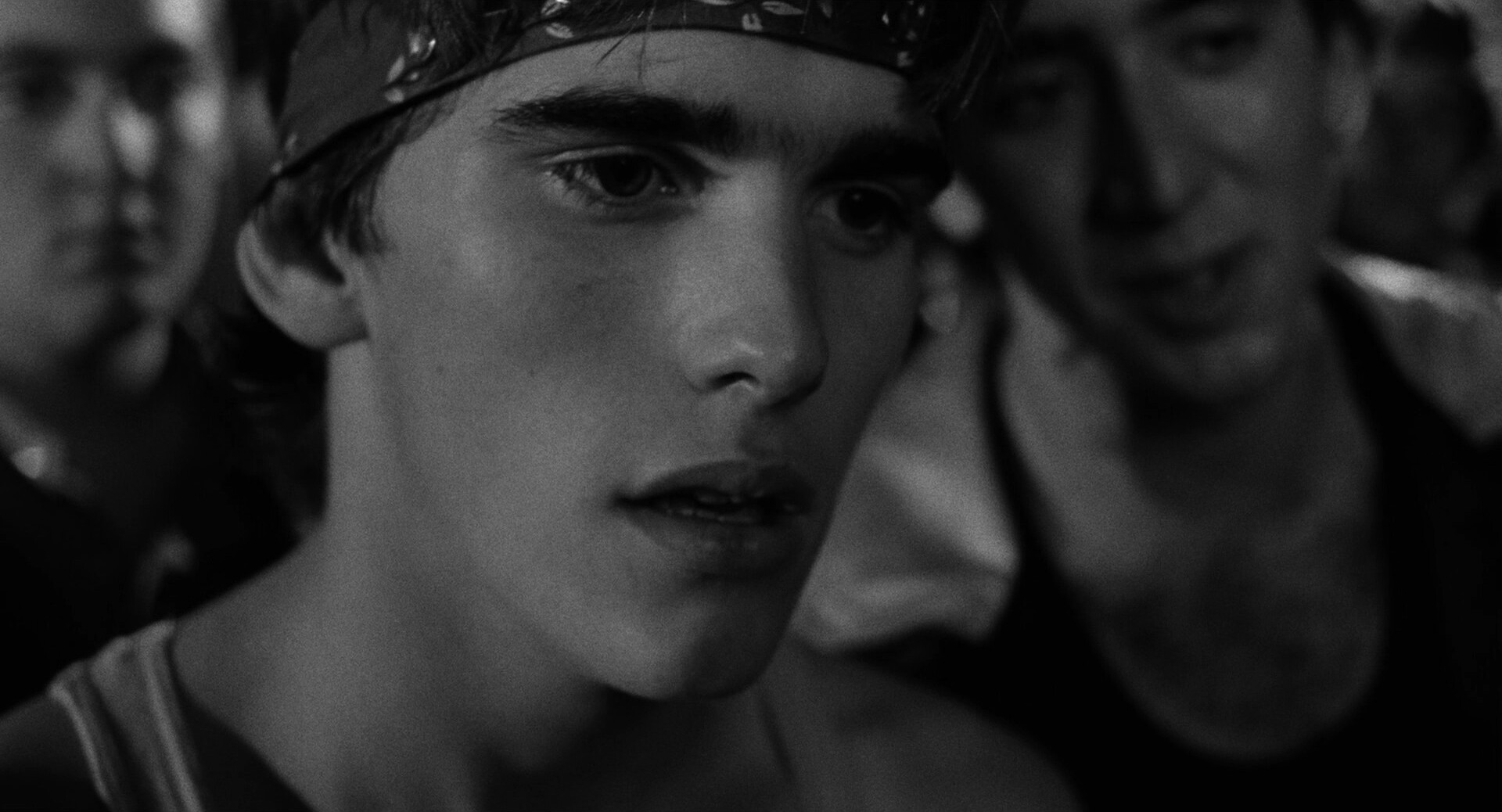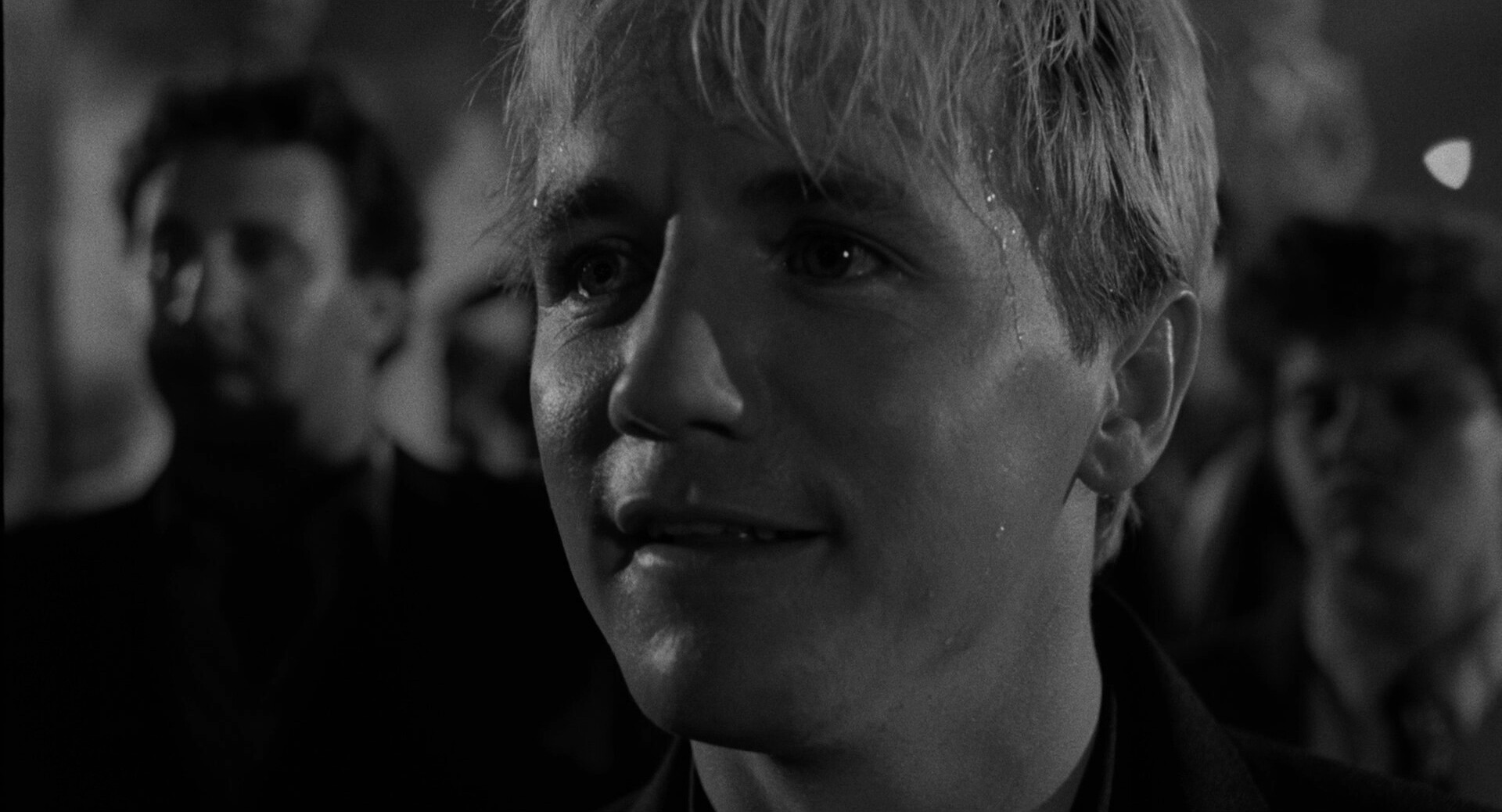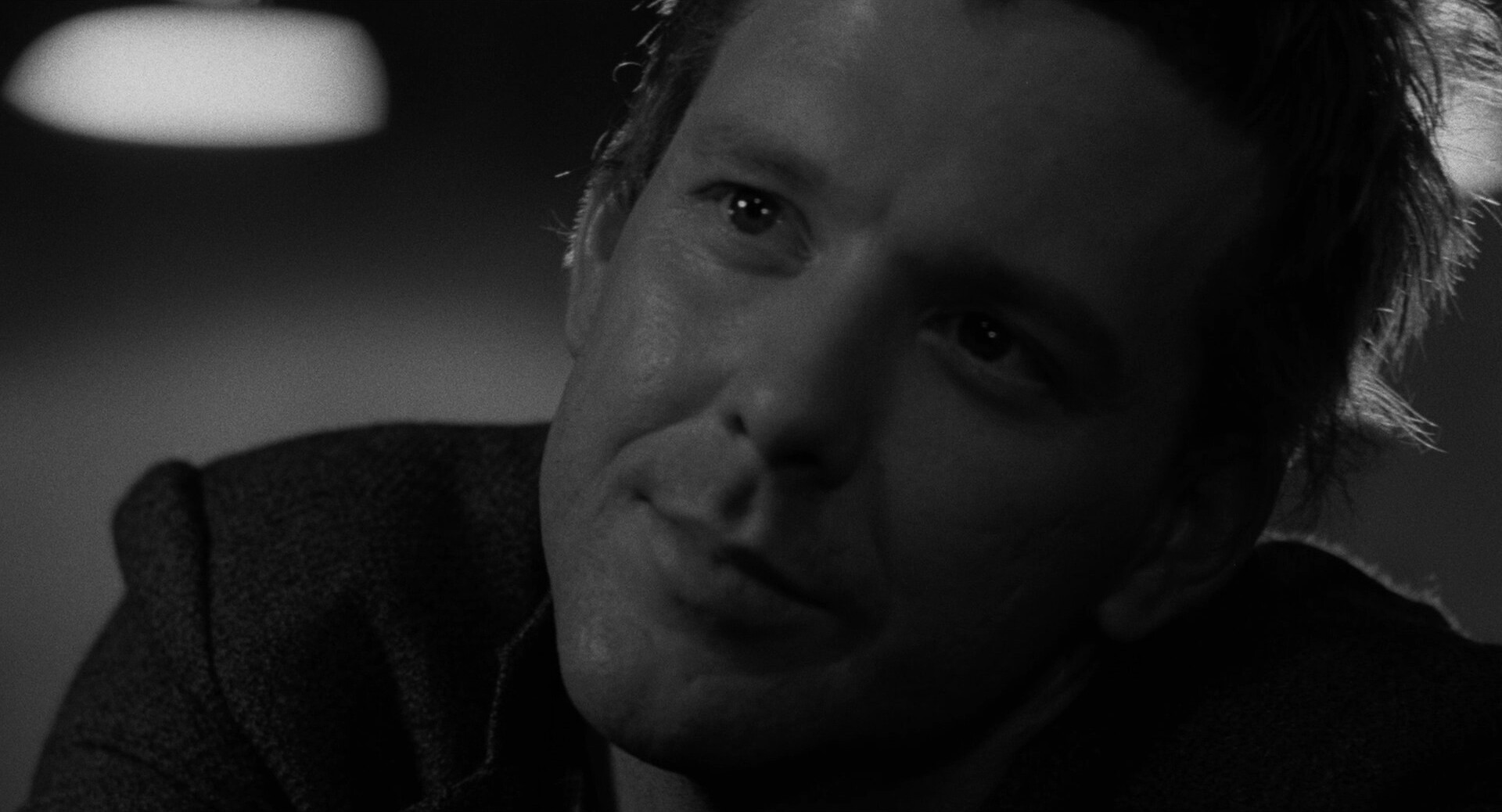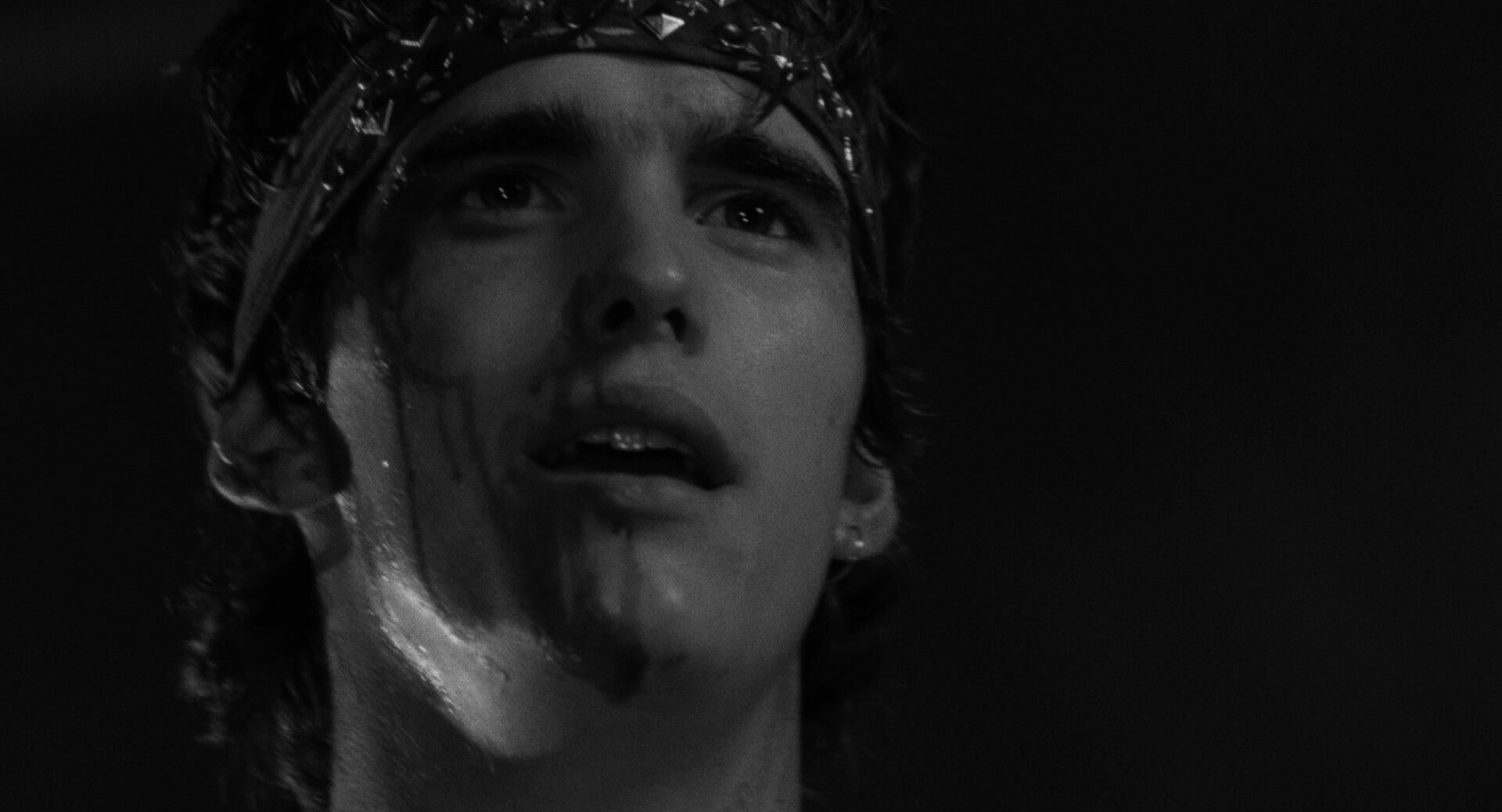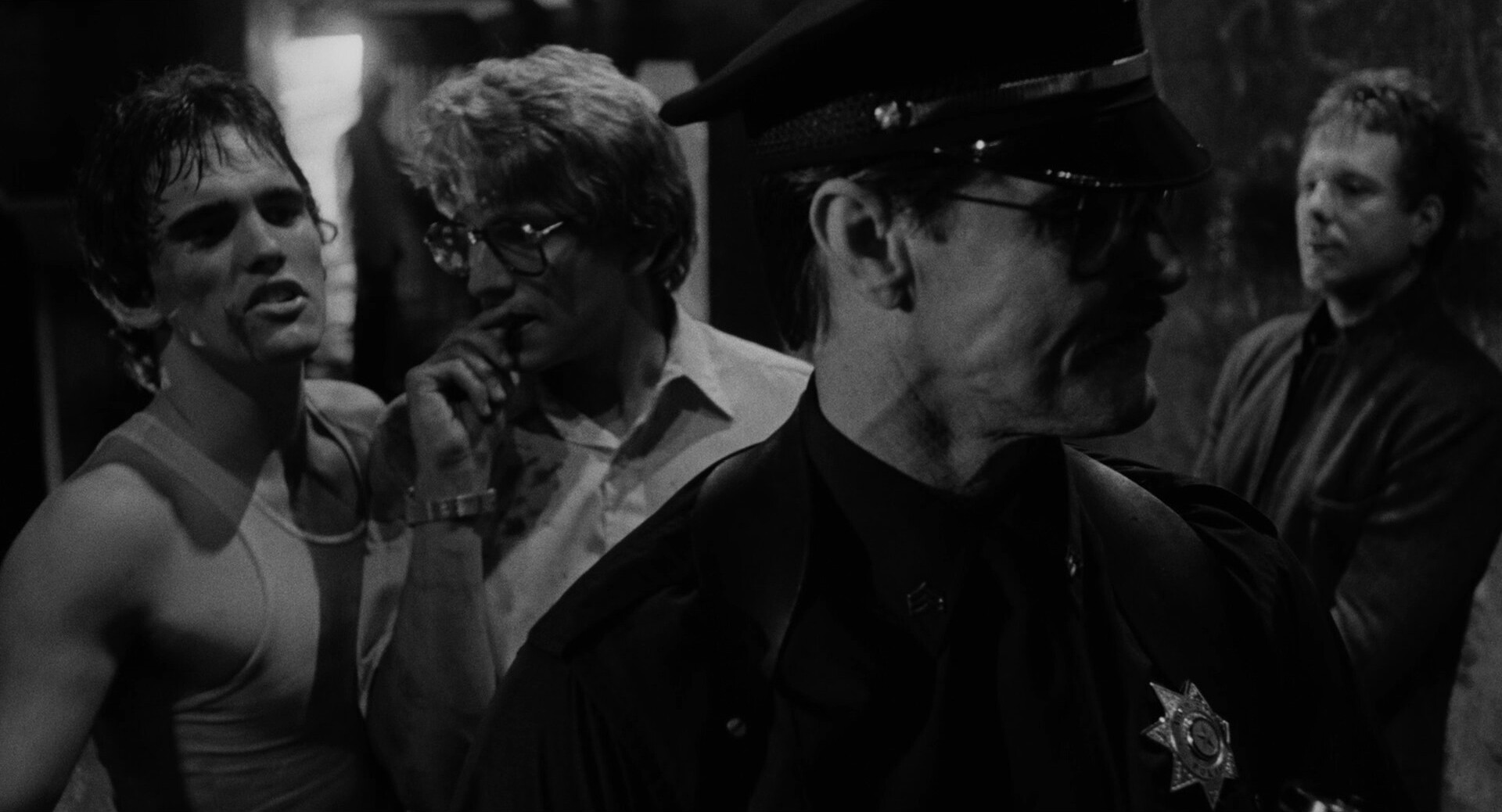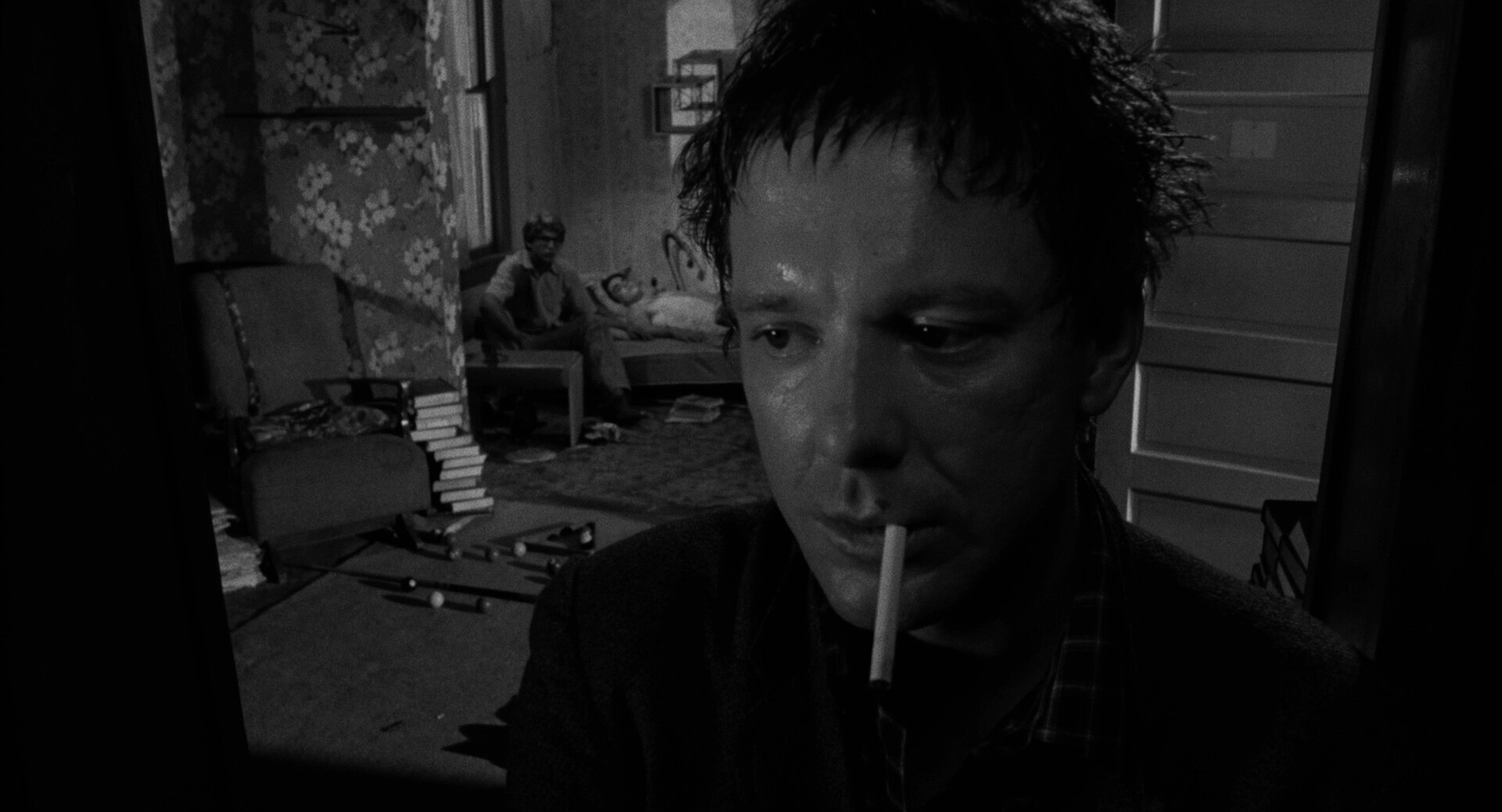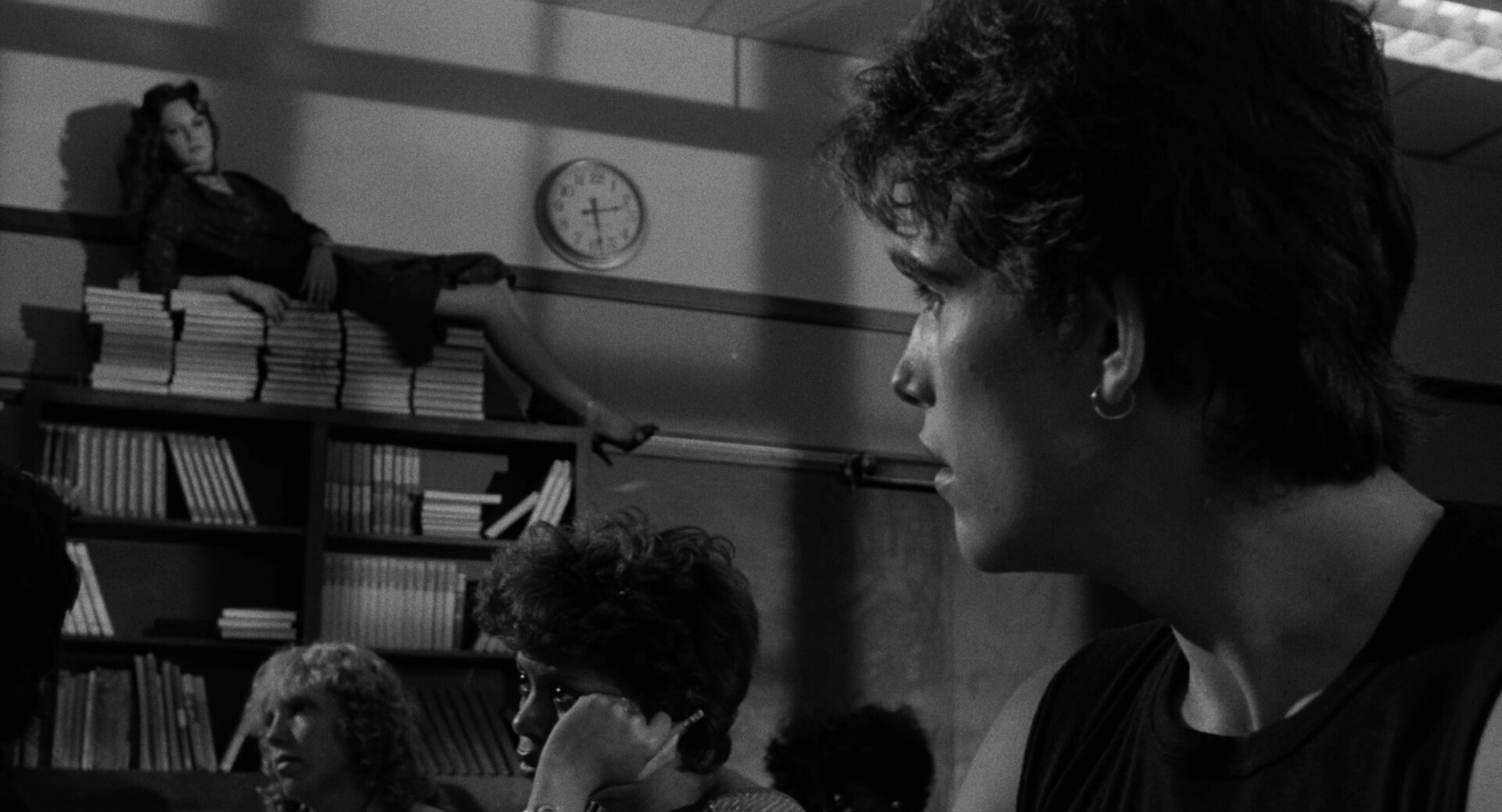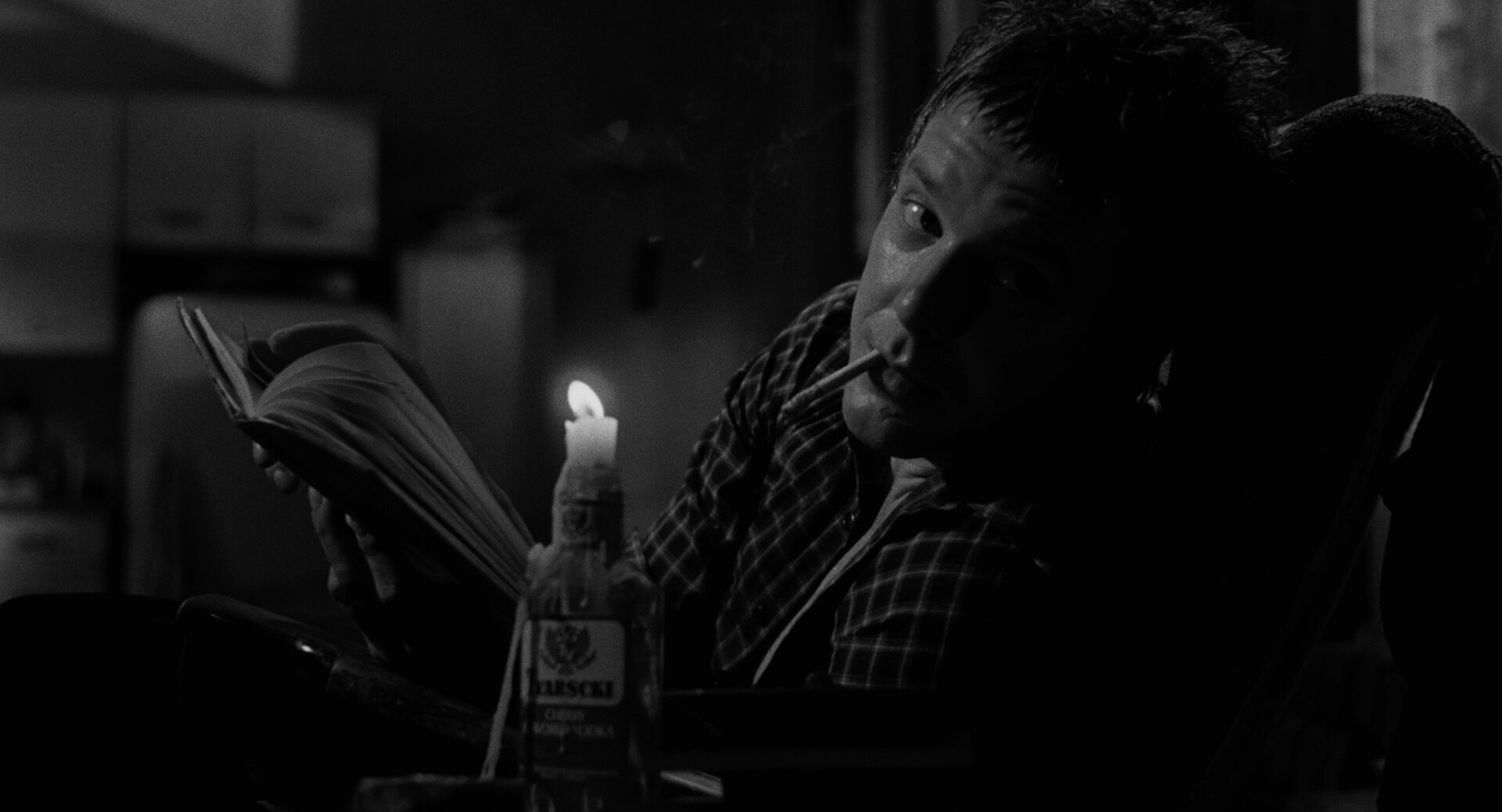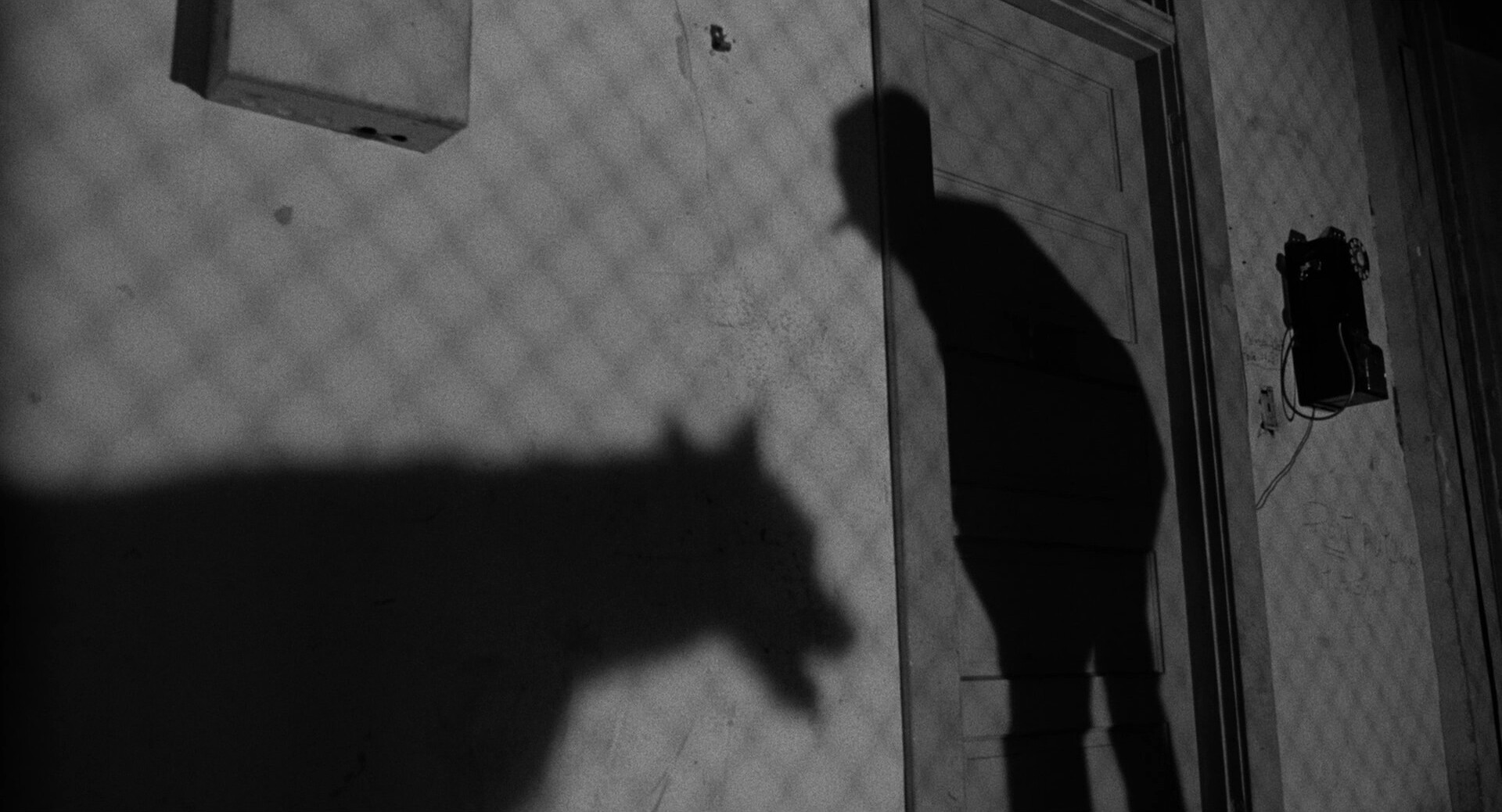 The casting on this is insane. Dennis Hopper as Matt Dillon and Mickey Rourke's father? Brilliant.
Hm… come to think of it, a whole lot of the actors in this movie have had pretty strange movie careers. Nicholas Cage did a bunch of good movies in the 80s, and then nothing but crap. Mickey Rourke was tipped for greatness, but then kinda dropped out. Matt Dillon did some interesting movies, and then… not.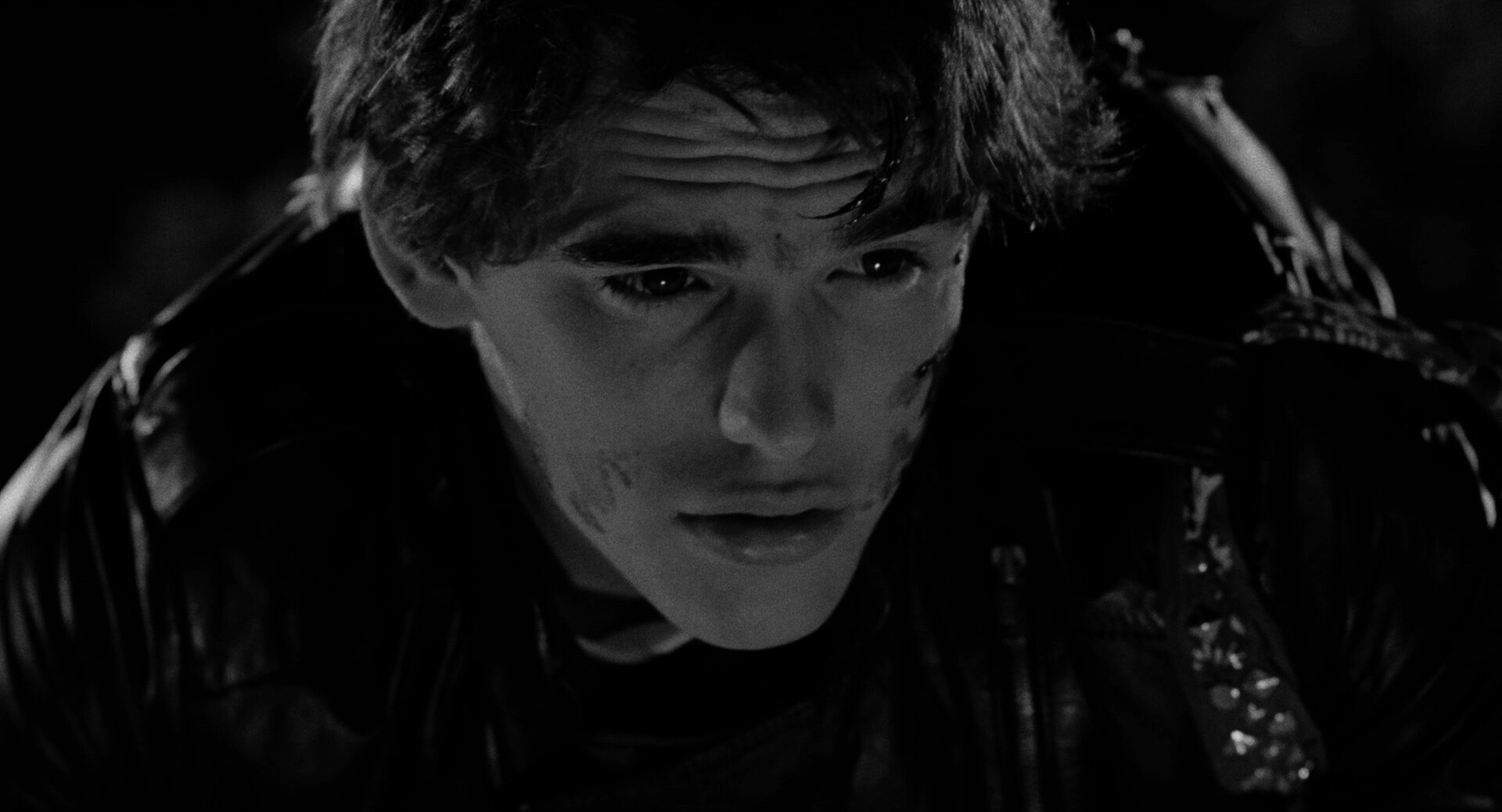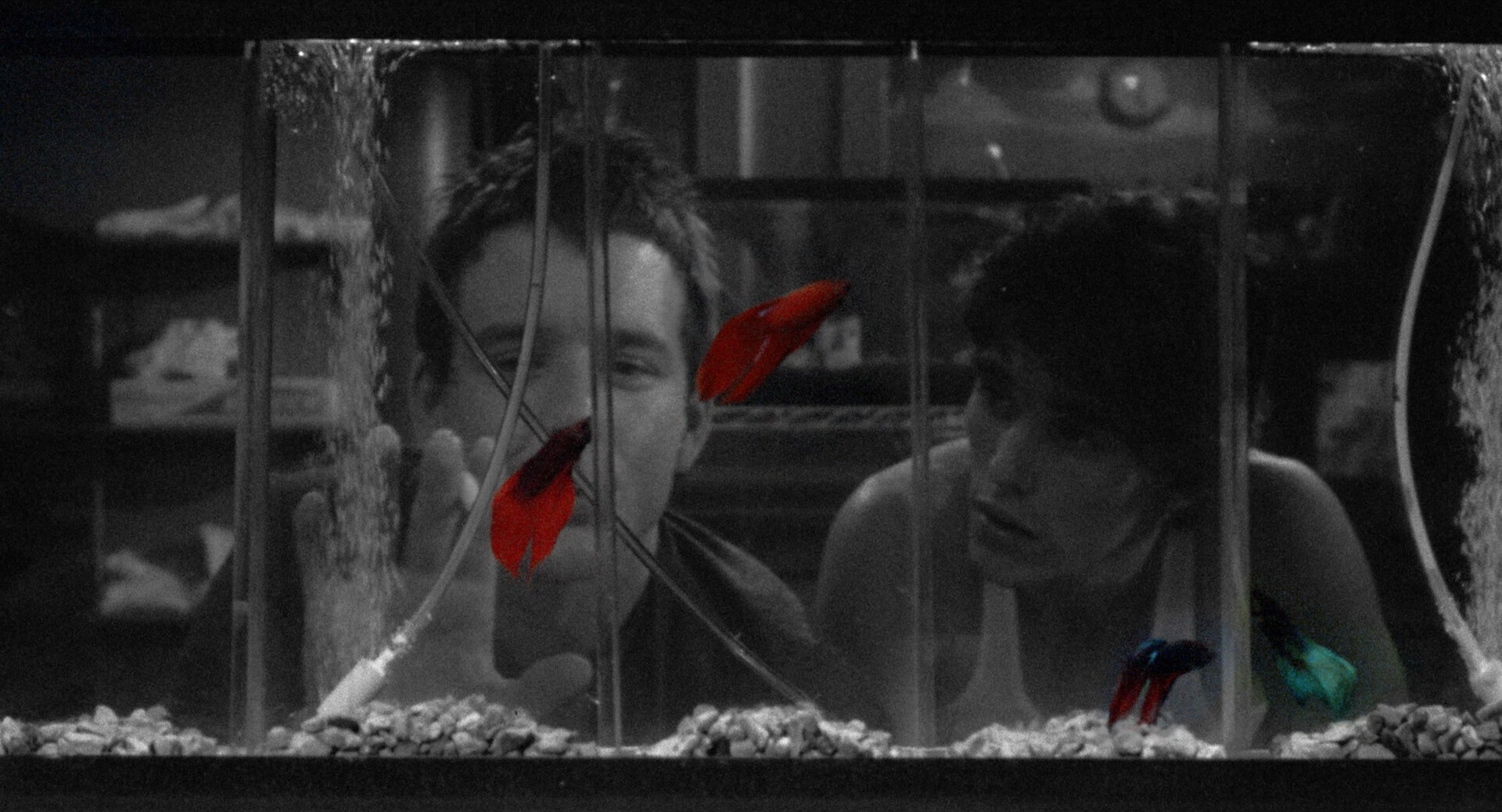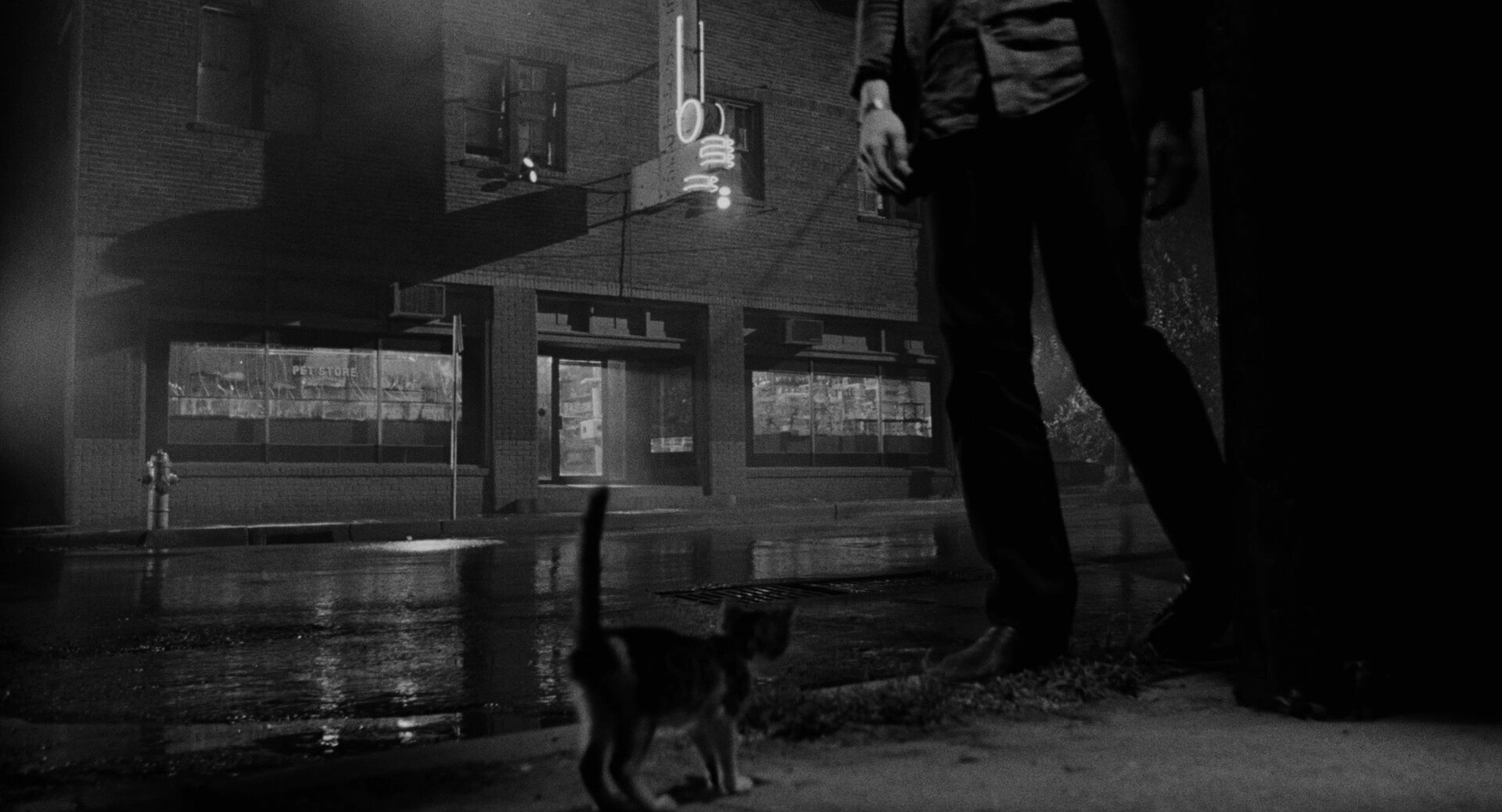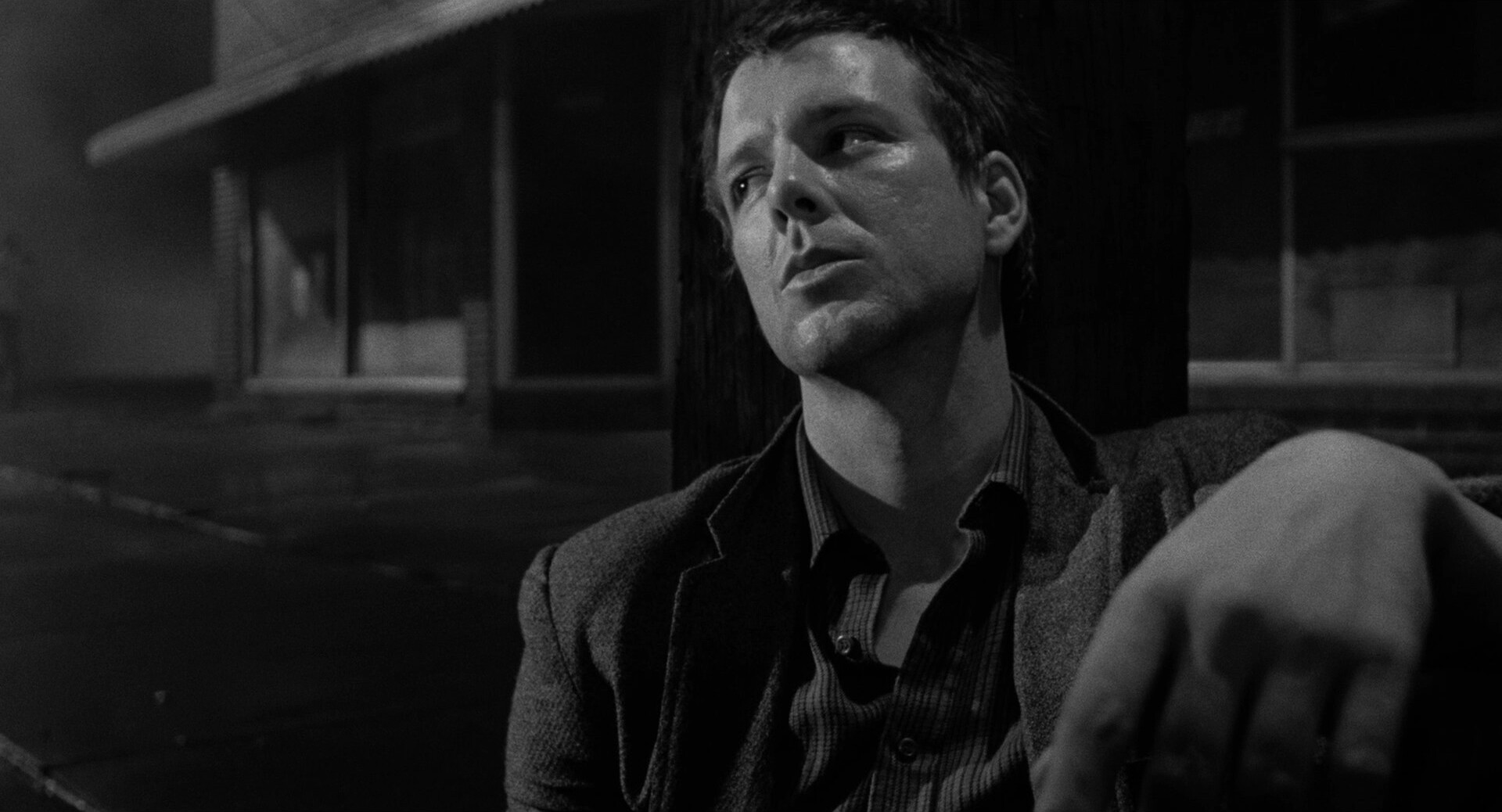 I'm not sure it's a totally successful movie, but it's kinda mesmerising.
Rumble Fish. Francis Ford Coppola. 1983. ⚄