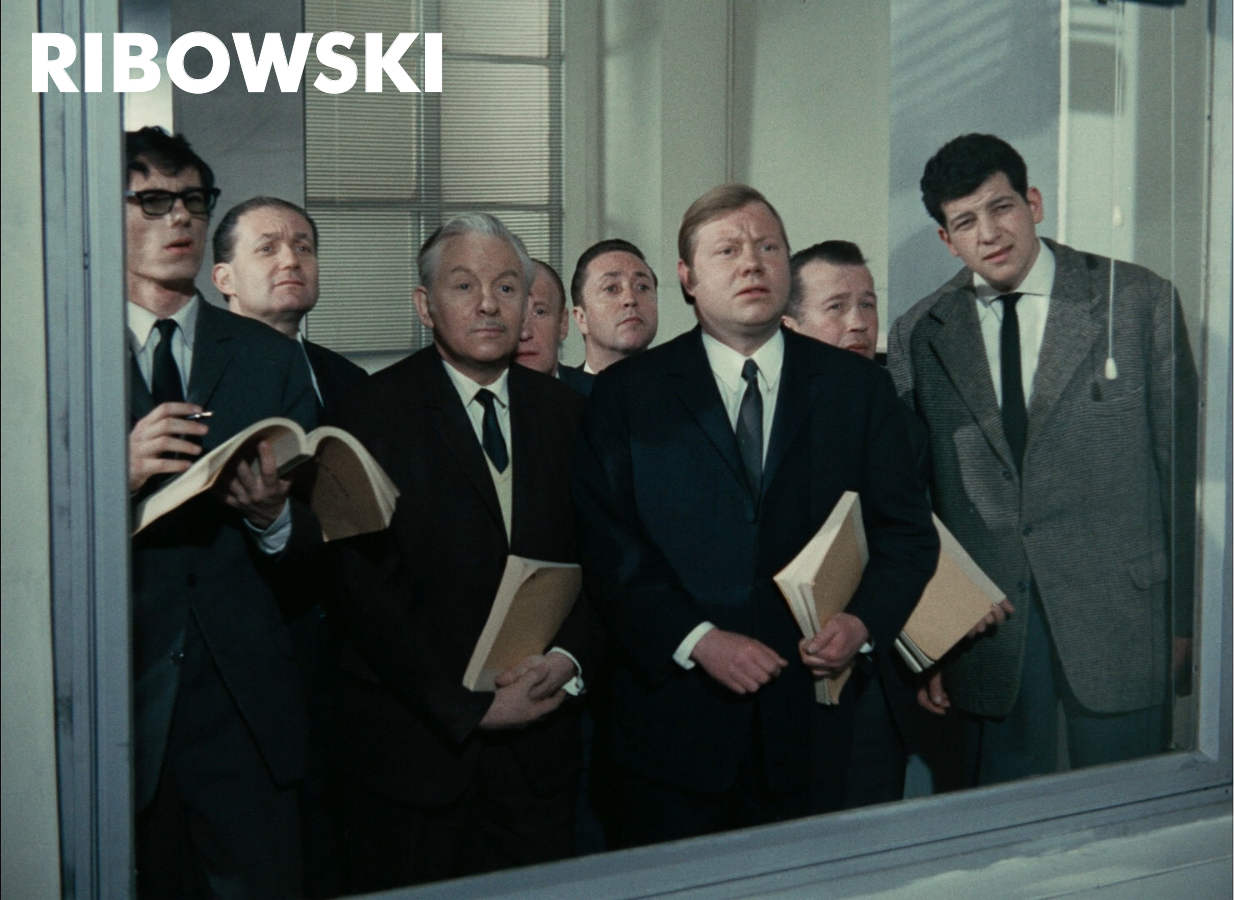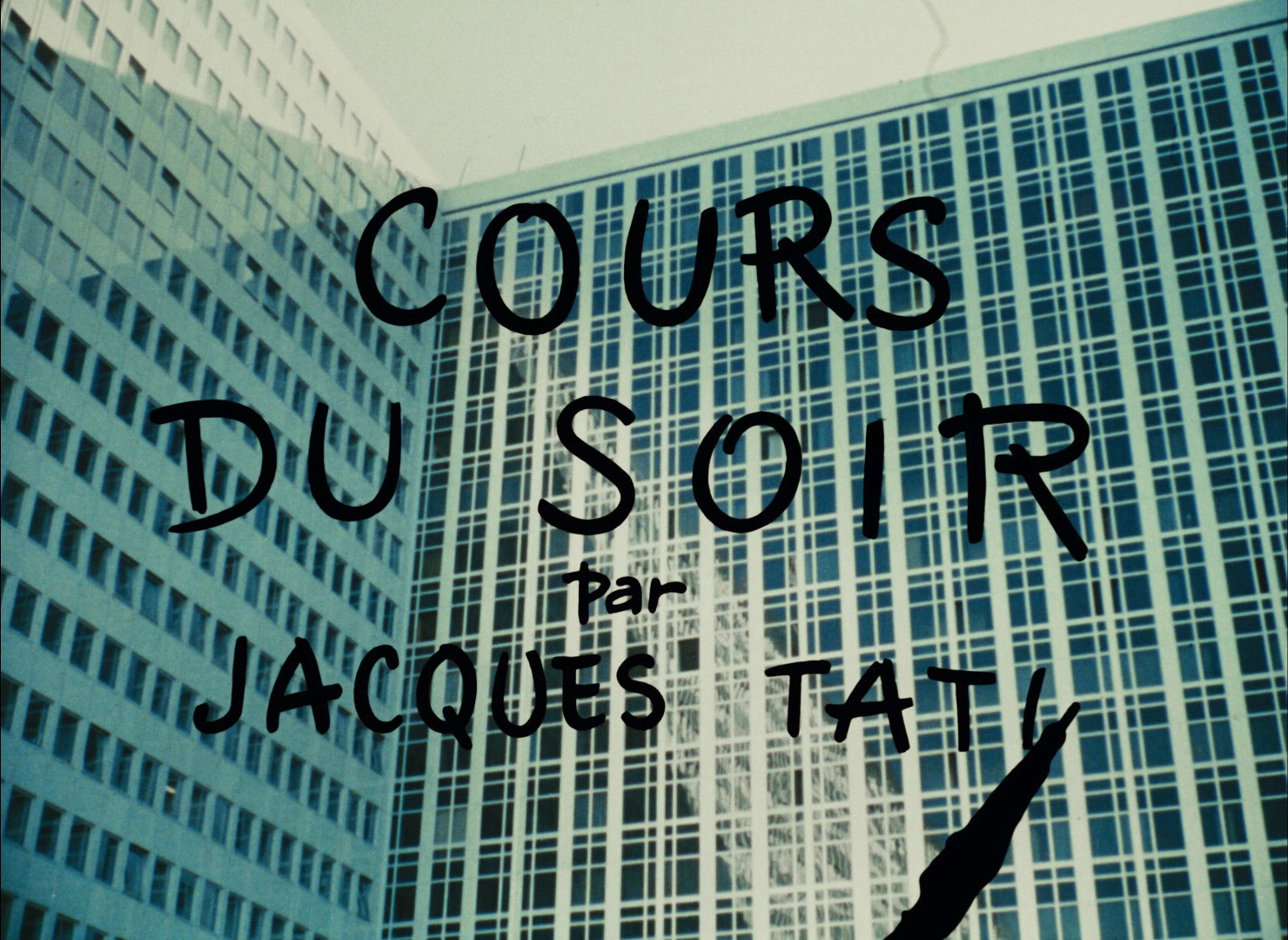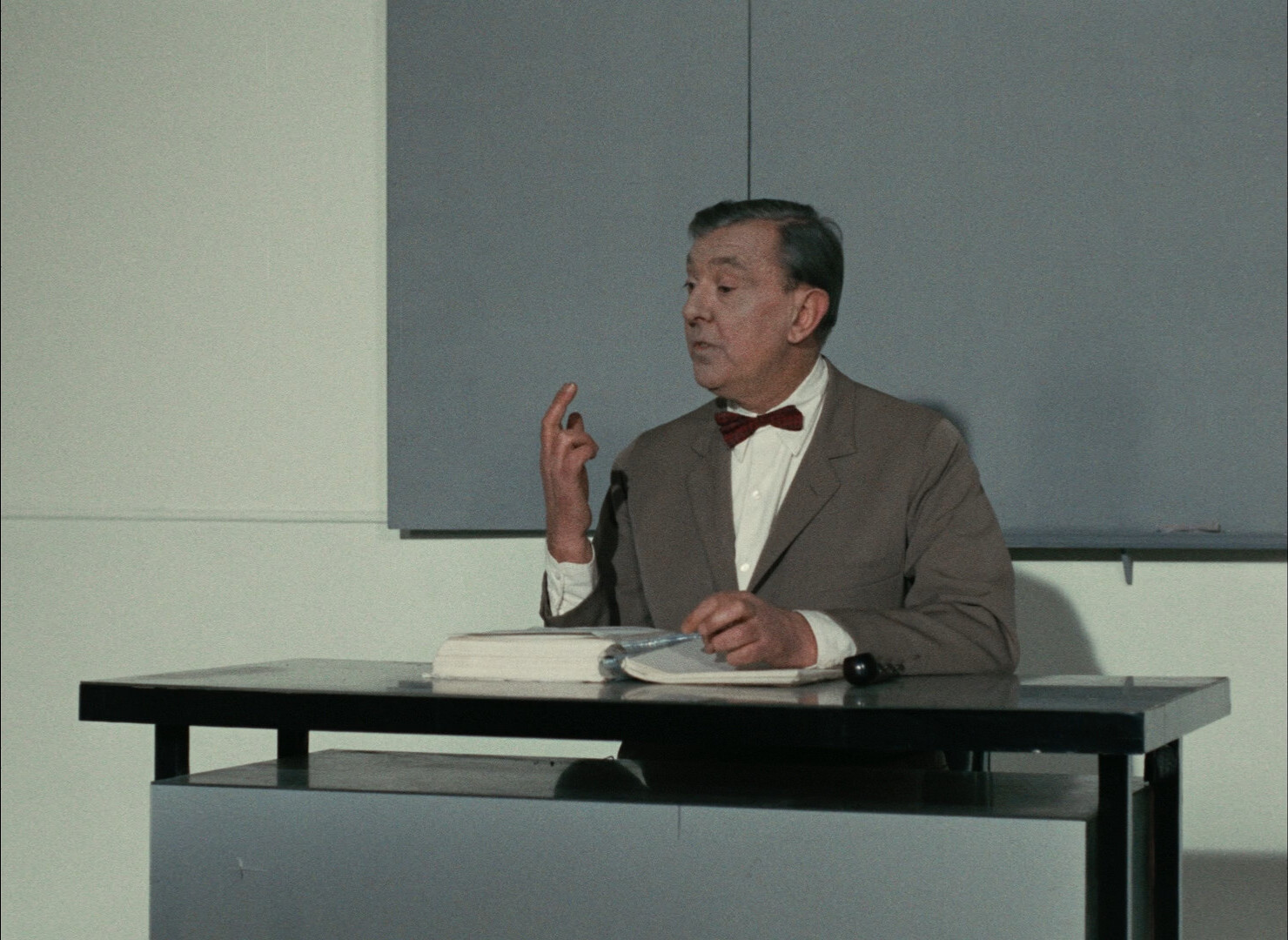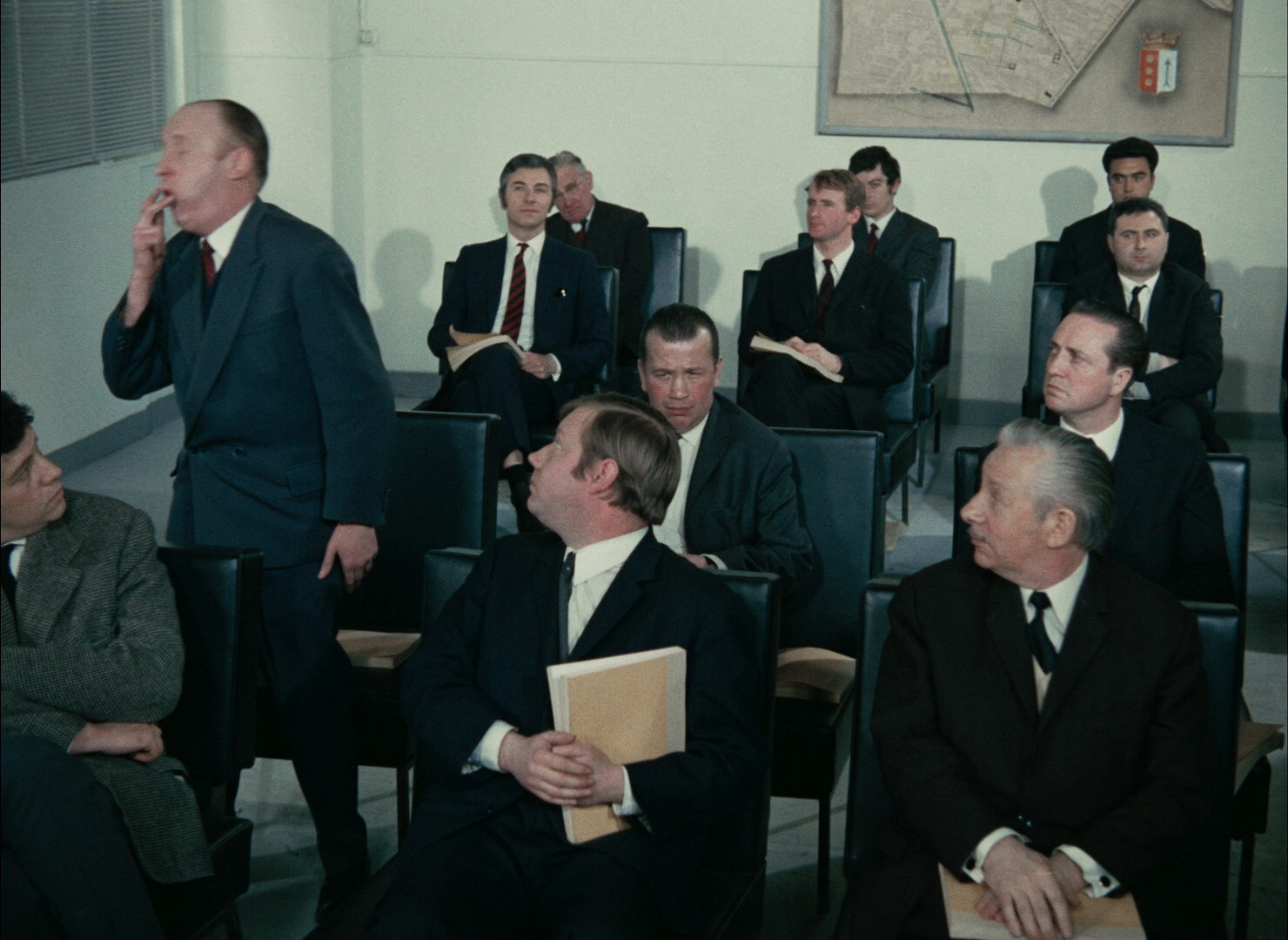 So… this is a bunch of skits collected as being an evening class — Tati is the teacher, of course, and shows off his skills at enacting various stuff, like "first time smoker" and stuff.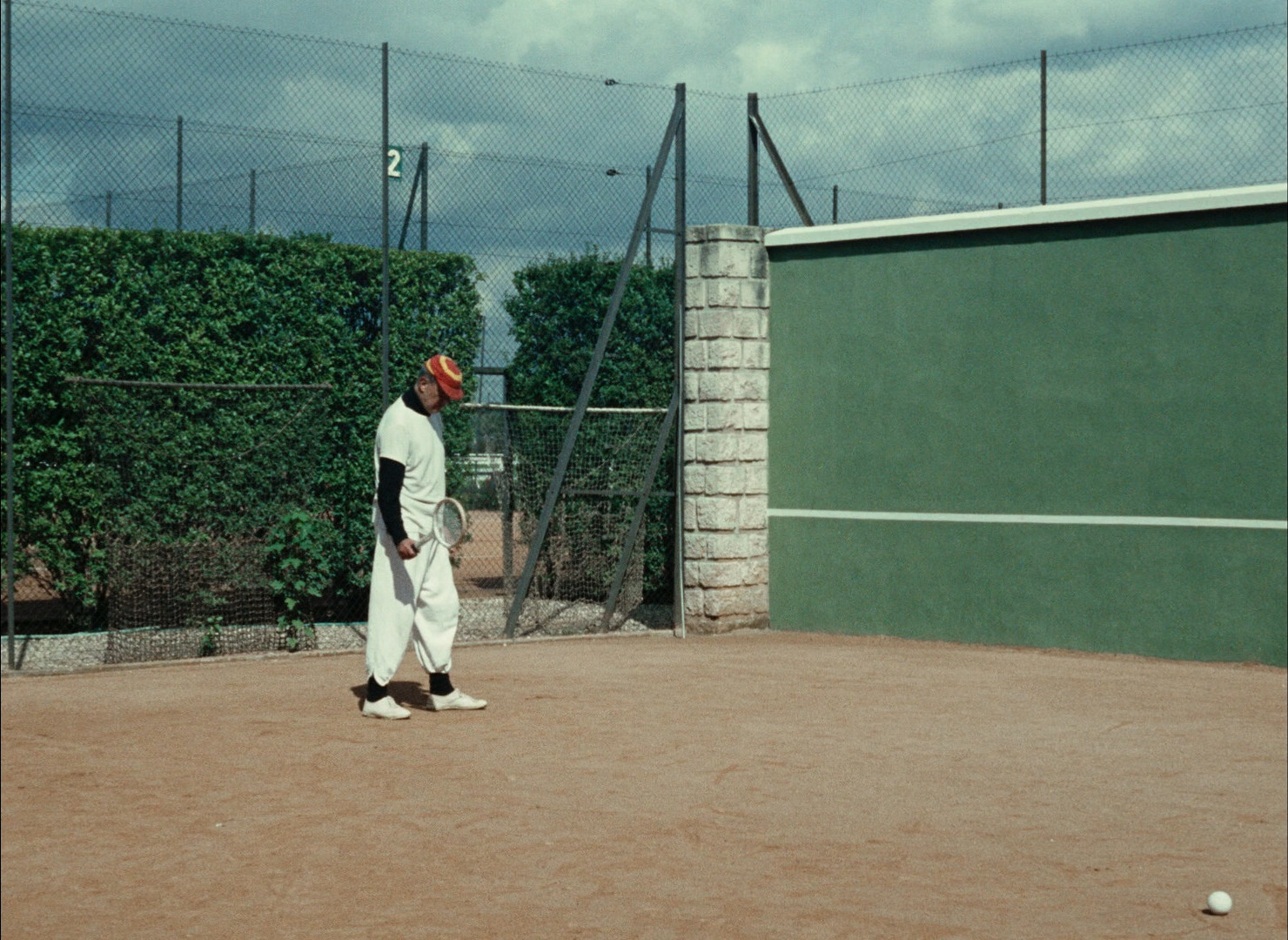 It rapidly becomes a rather flimsy conceit, as we're taken to a tennis court (while the students are allegedly looking down from the building above).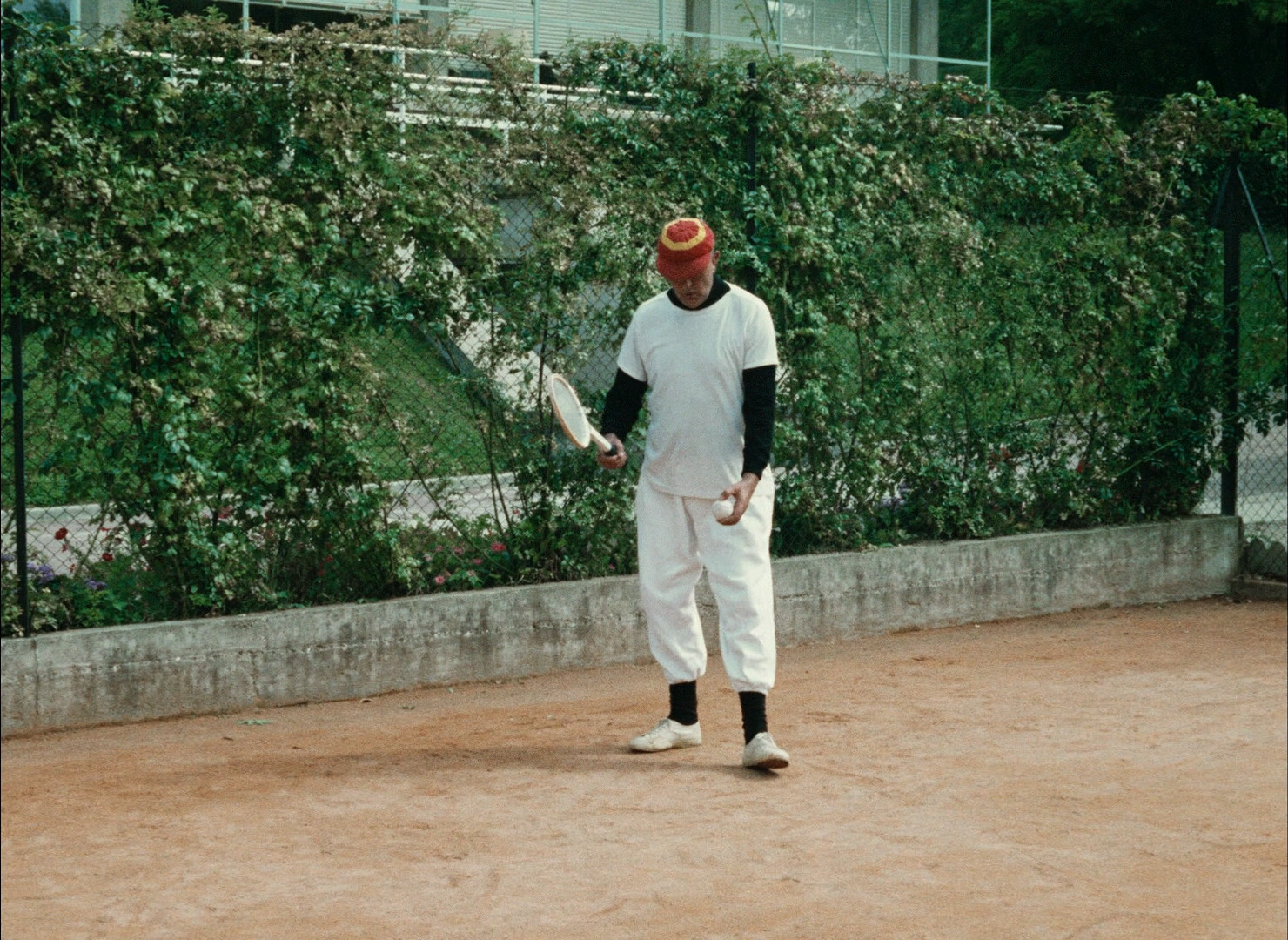 So it's just a series of scenes where Tati is being his goofy self, which is funny enough, I guess.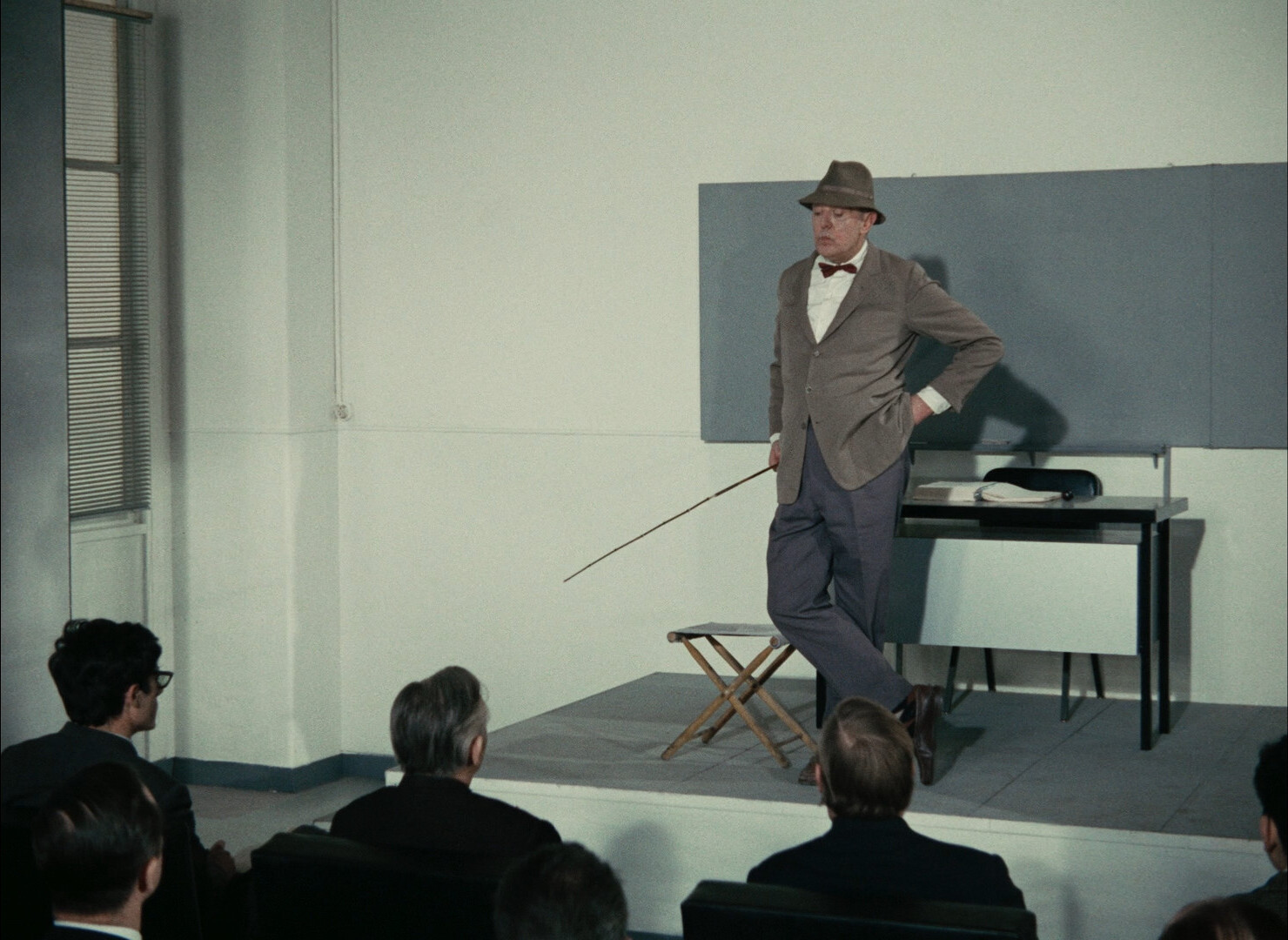 Here he's demonstrating fishing.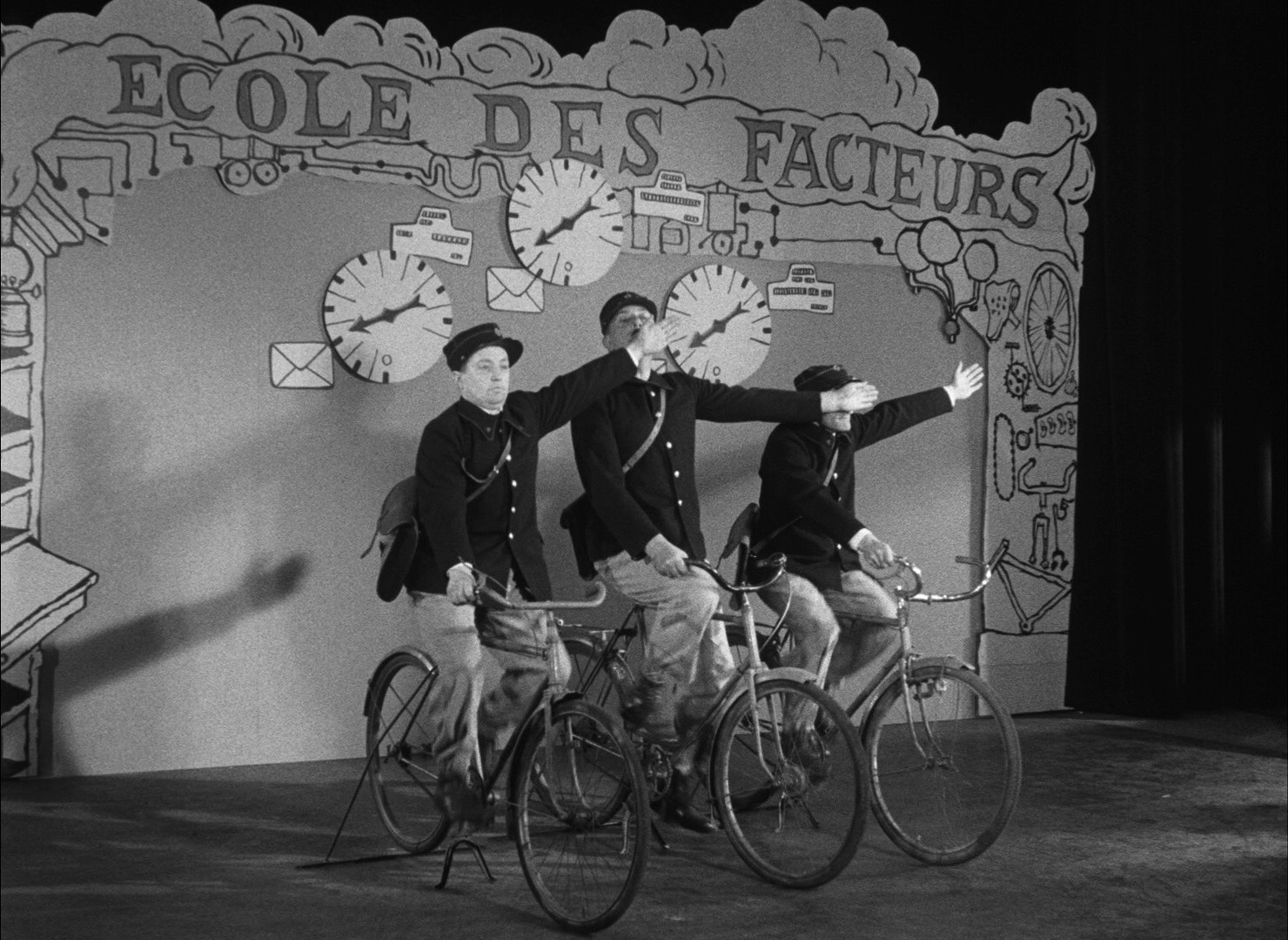 He'd done some of these gags already in the short of the same name, and the following movie, but the facteurs gags are still hilarious.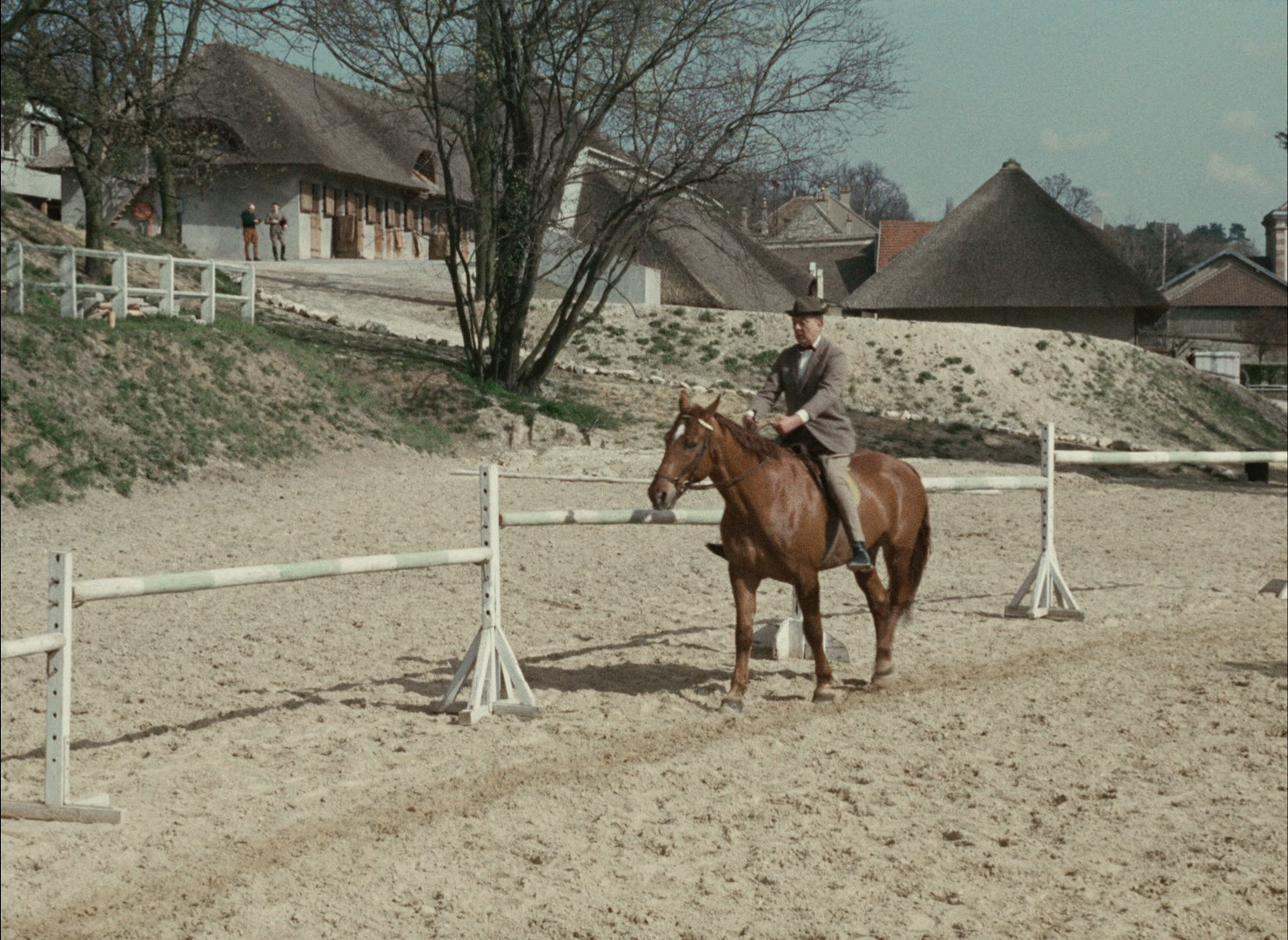 But the rest is like… "Hey, Jacques! You're a funny guy. You used to do vaudeville, right? Can you do 30 minutes of sight gags?" And then he did.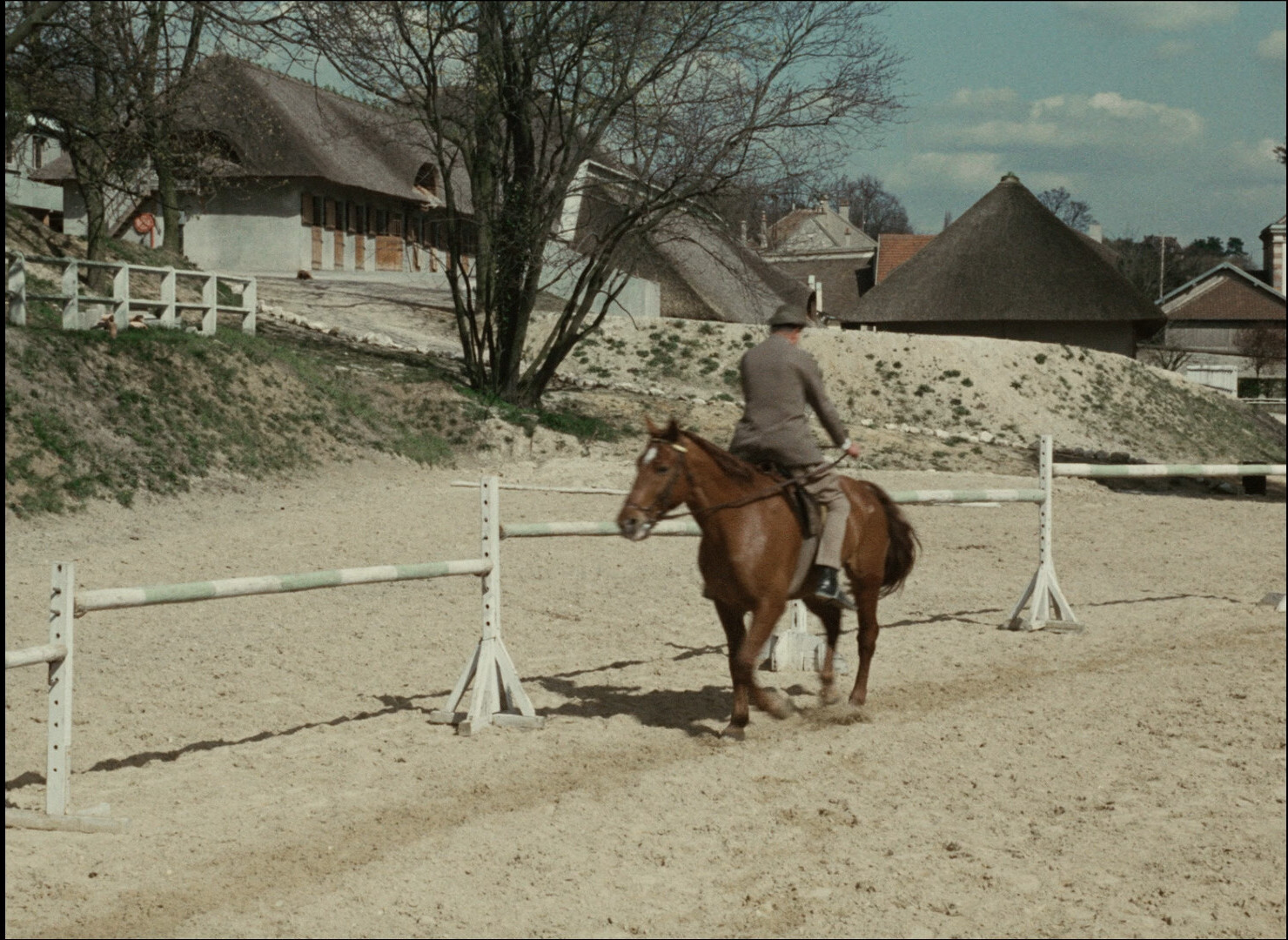 But we're not talking roll-on-the-floor funny. More like amusing, and not always even that.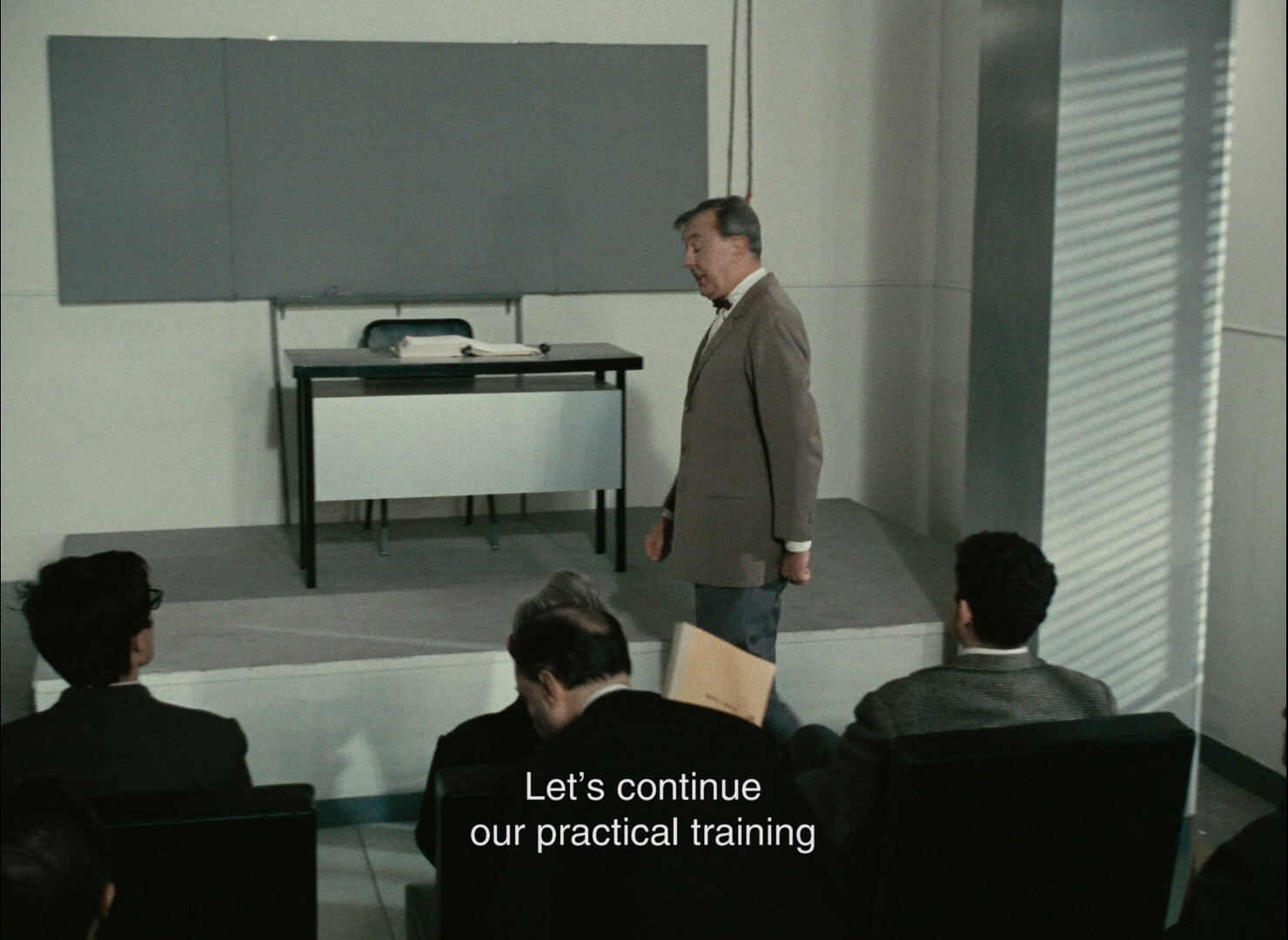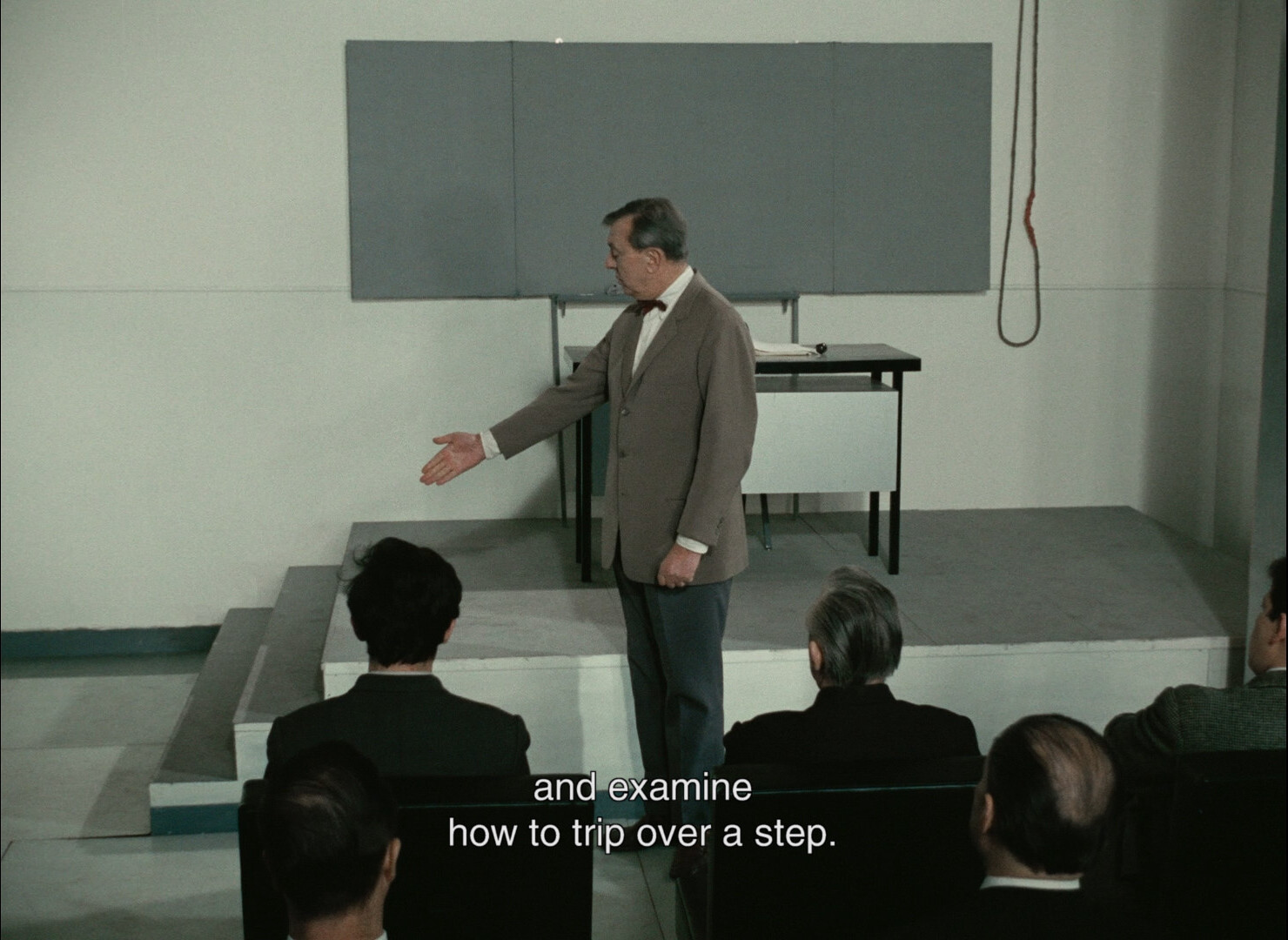 But when it's funny, it's funny.
Evening Class. Nicolas Ribowski. 1967. ⚃