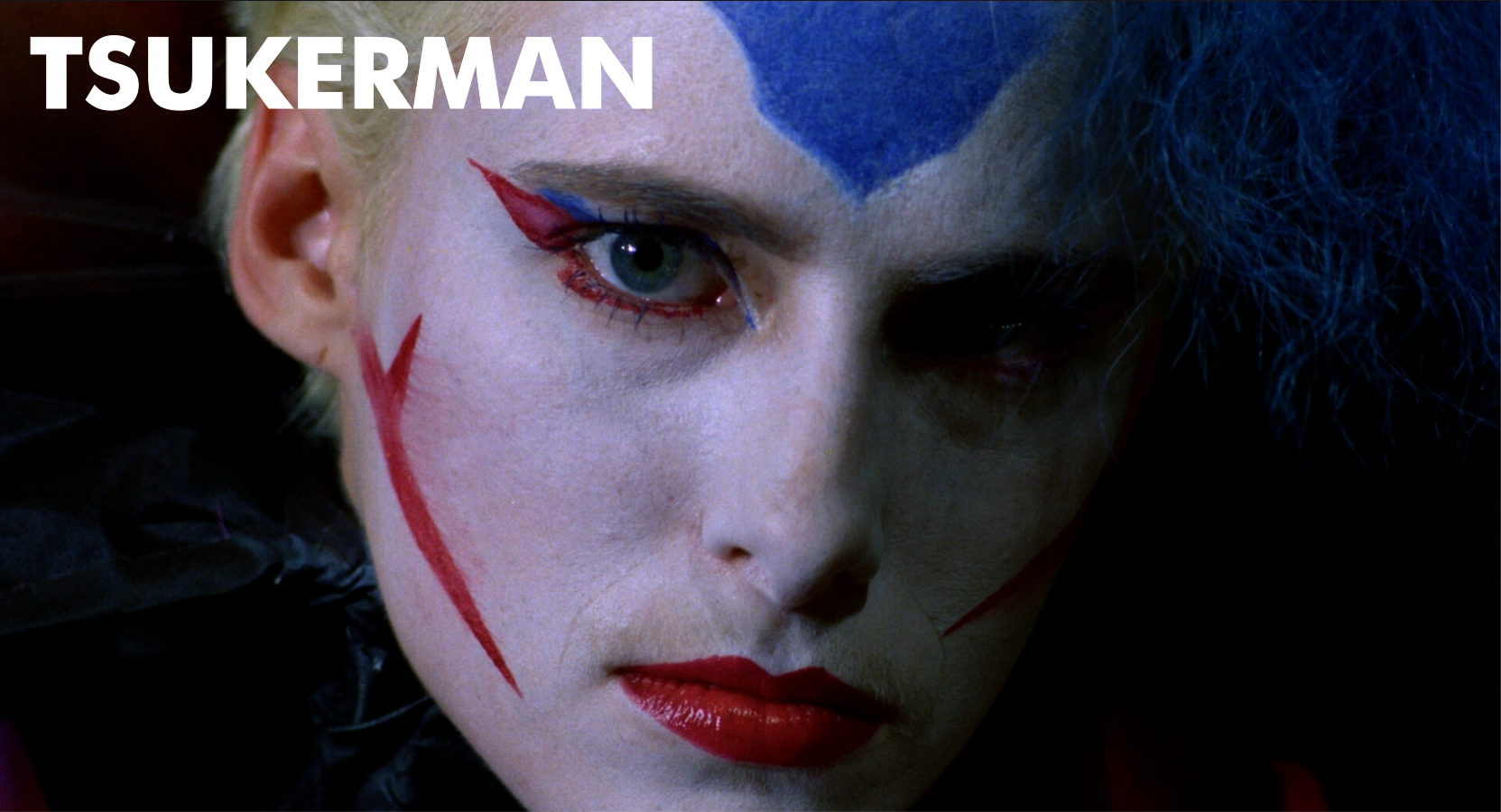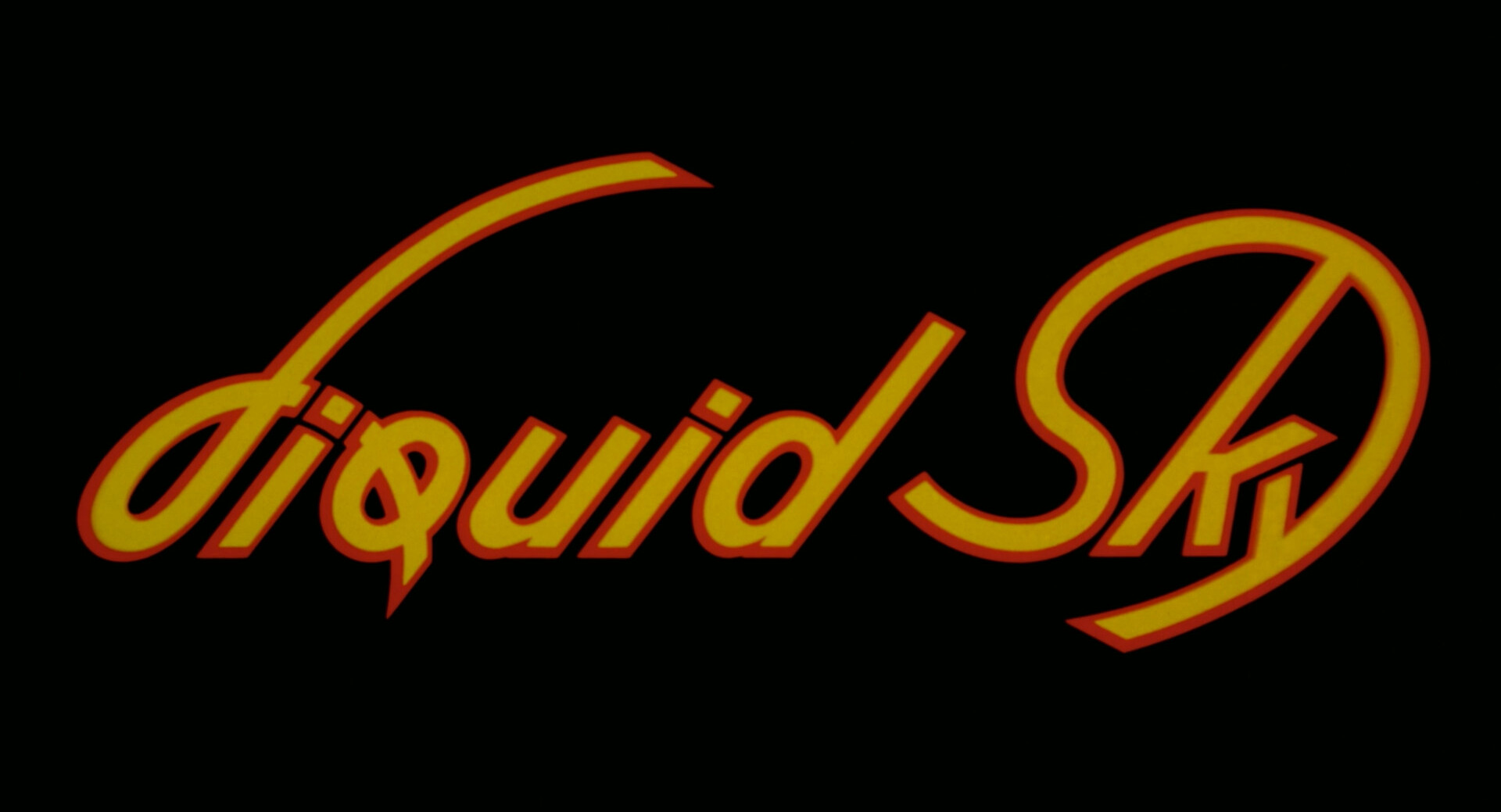 I don't know why, but while I was watching the end of the previous movie, I was thinking I HAVE TO WATCH LIQUID SKY RIGHT NOW.
I've seen it a couple times before, but never in 2K.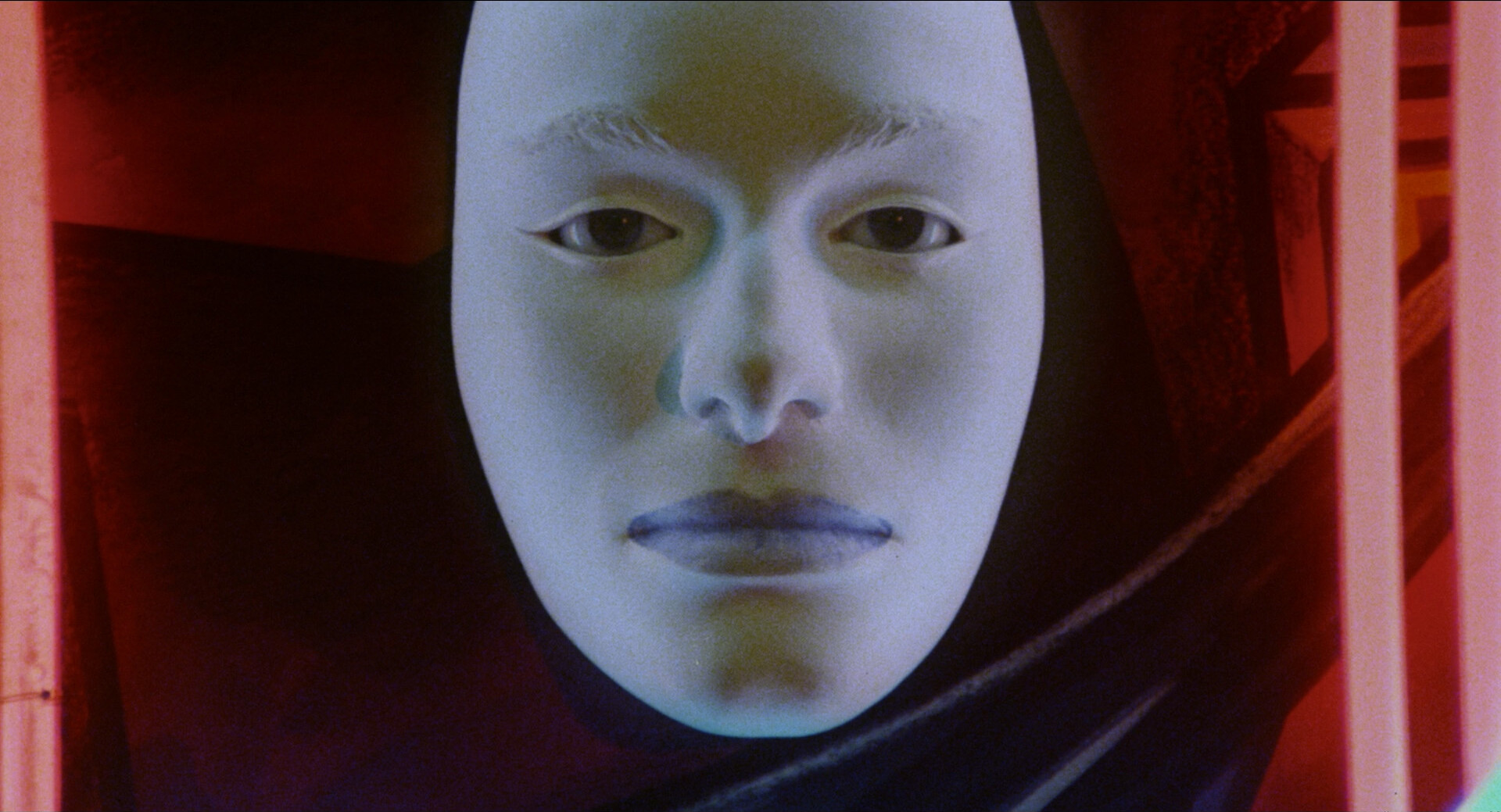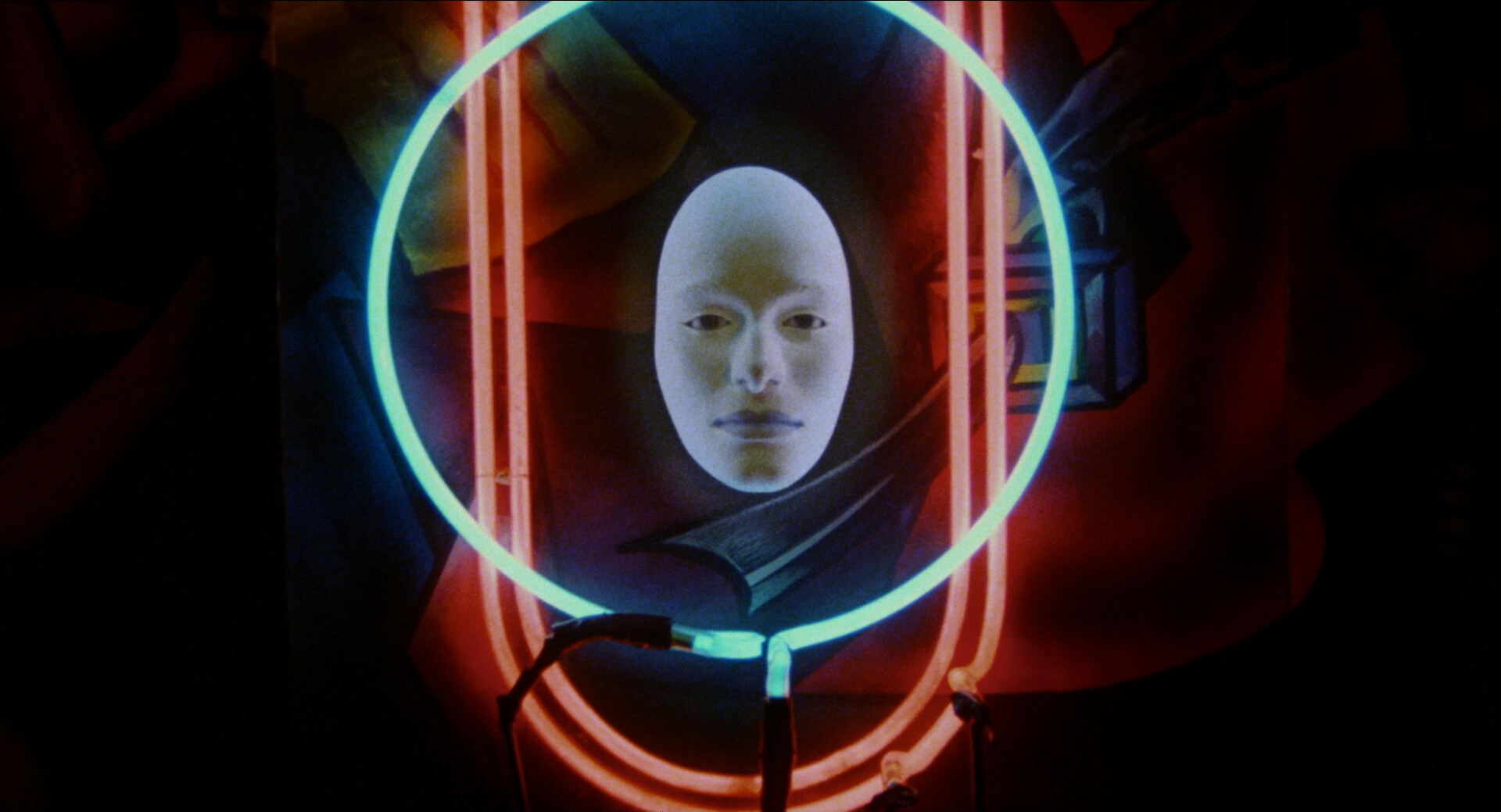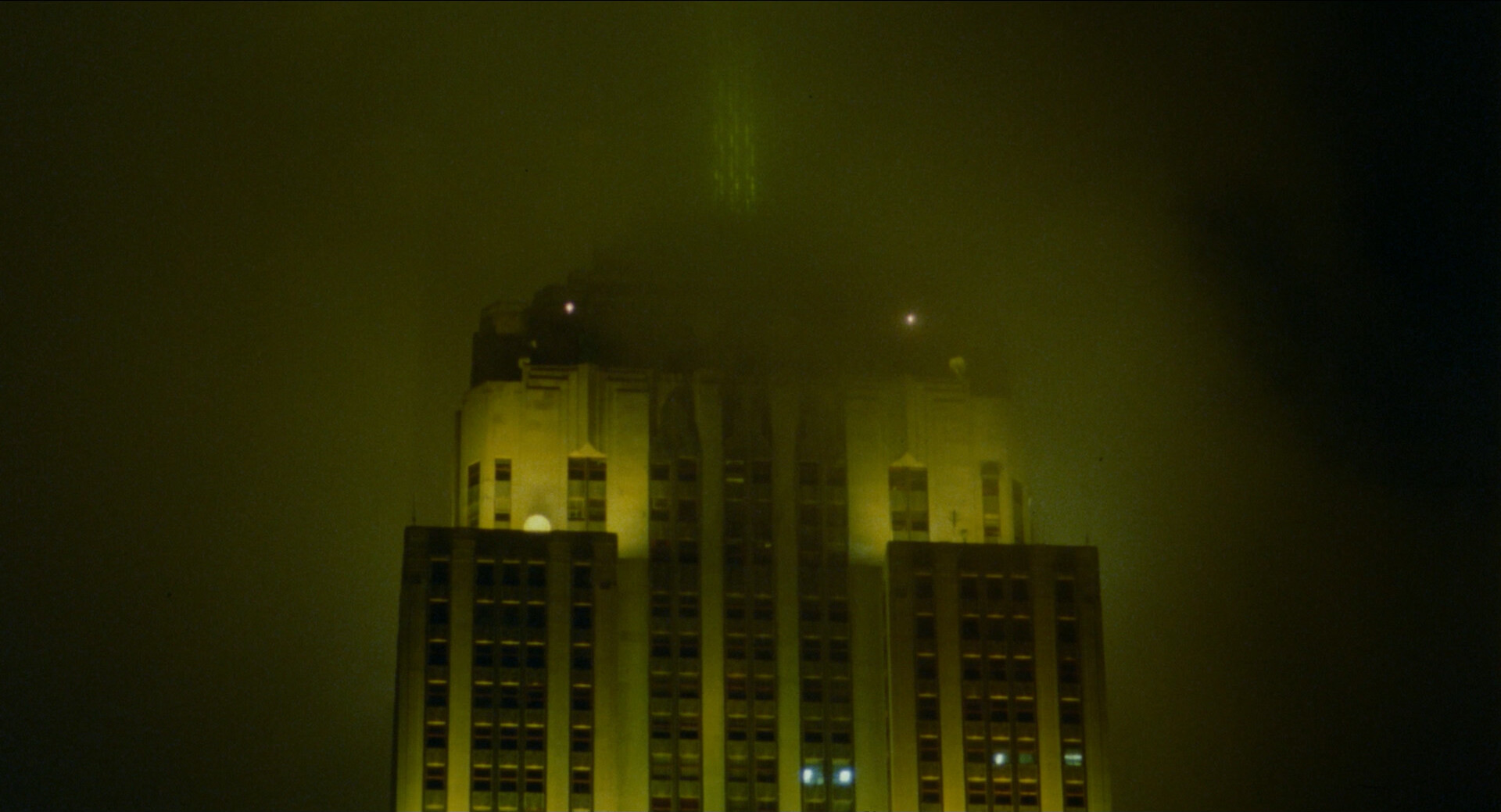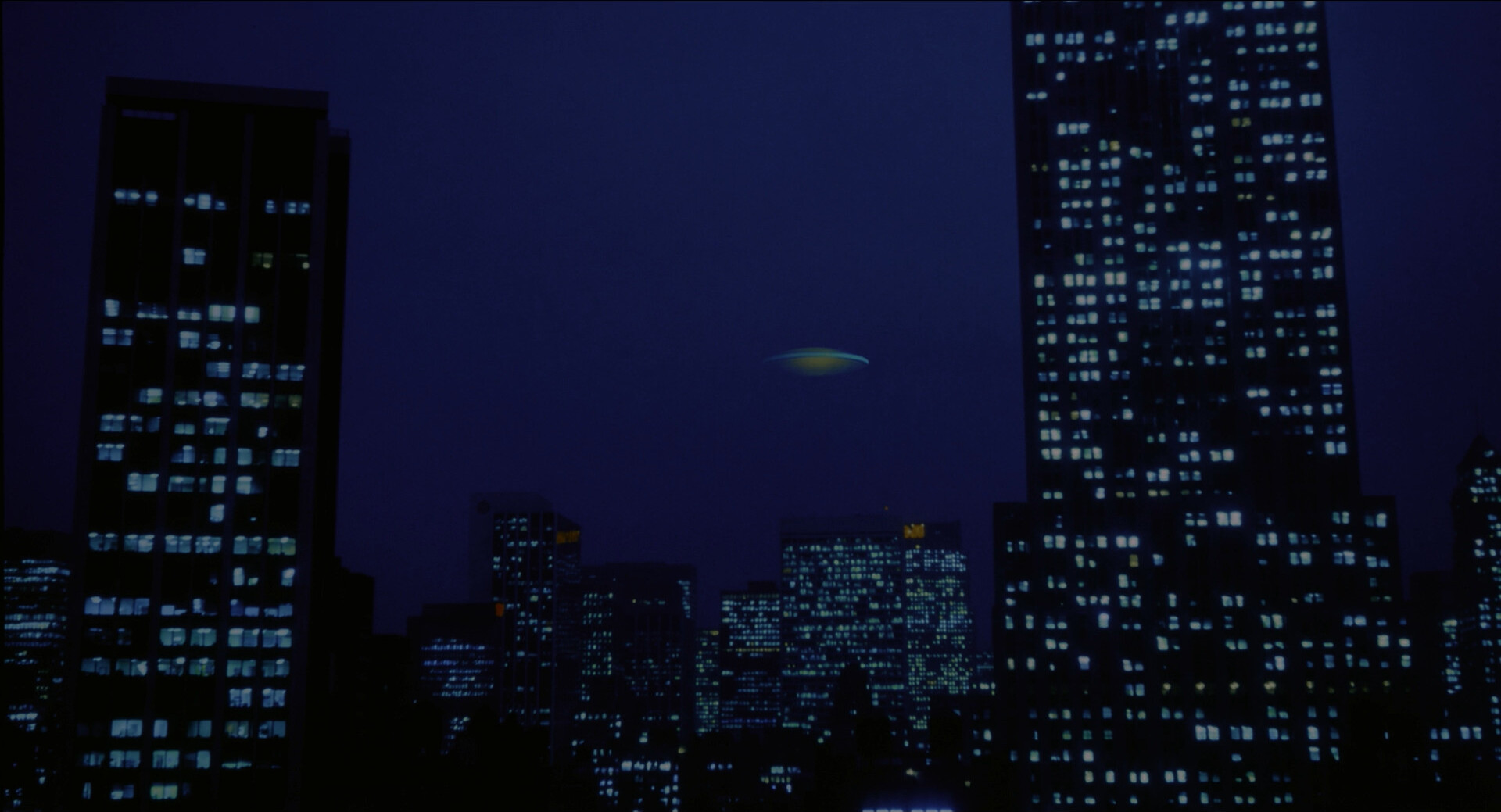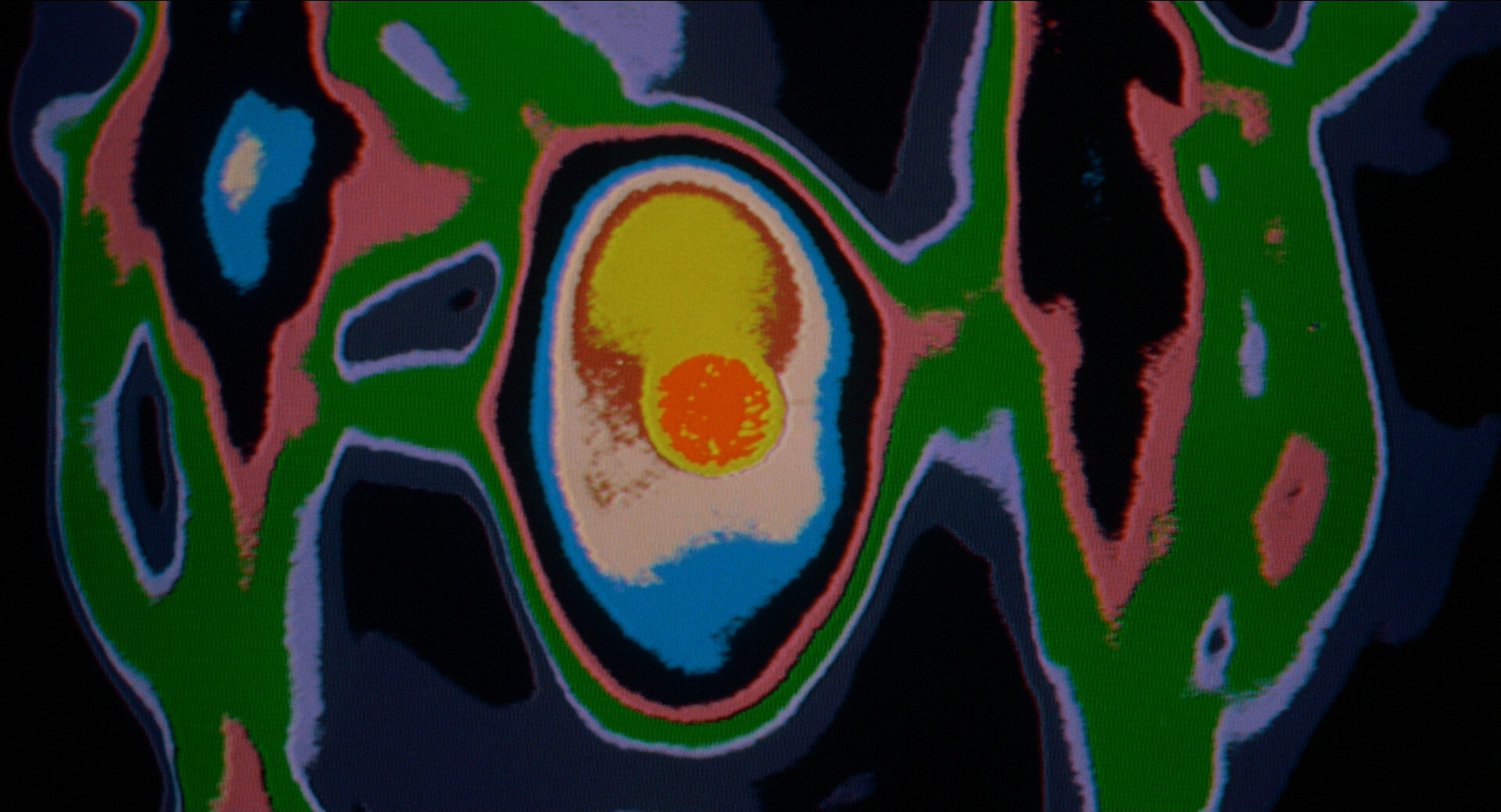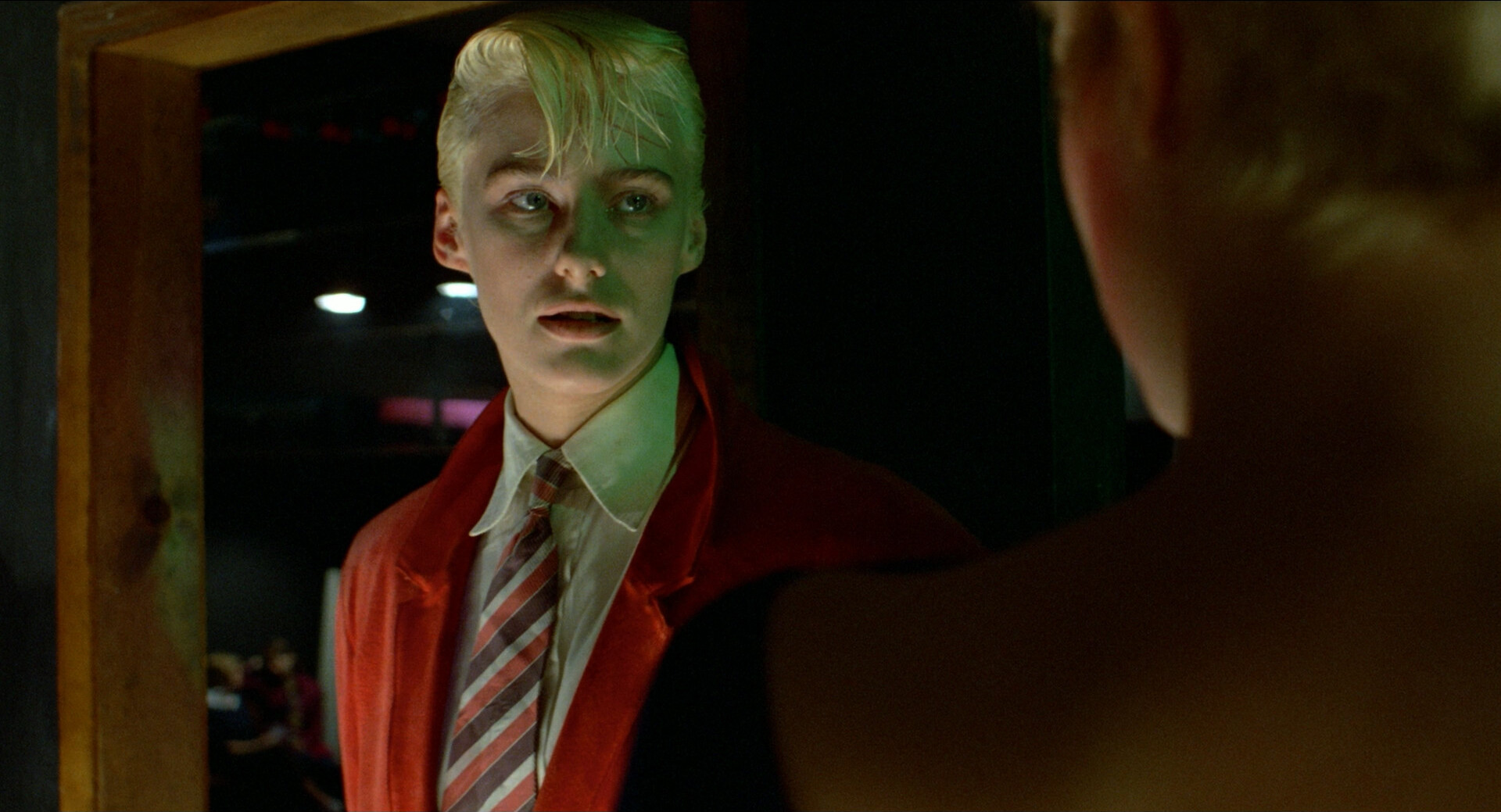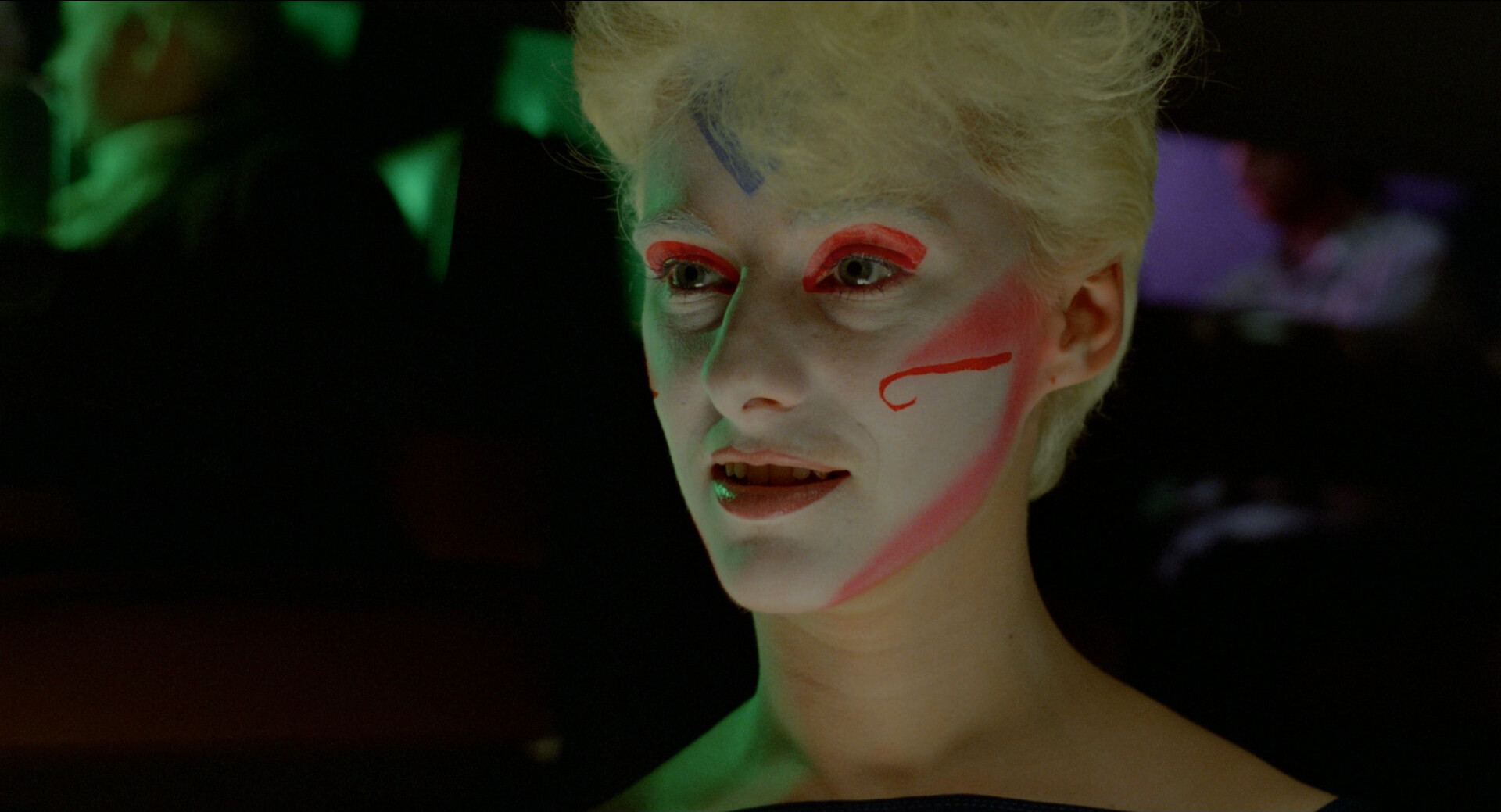 Oh my god. Every single shot is so iconic.
This 2K restoration is amazeballs. I always thought this movie looked good, but I had no idea it looked this good!
And the music and the editing… it's… it's… I'm already flabbergasted!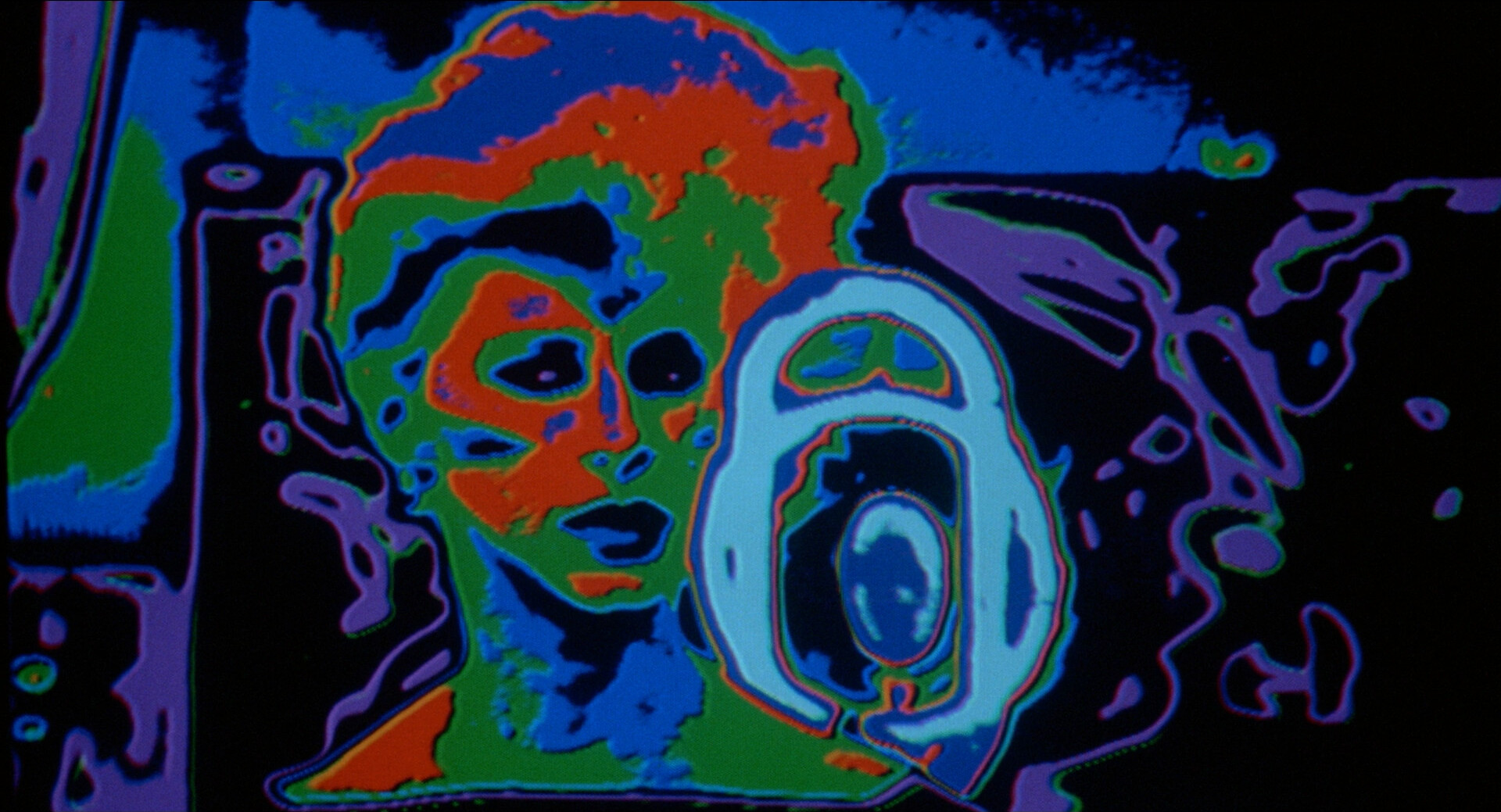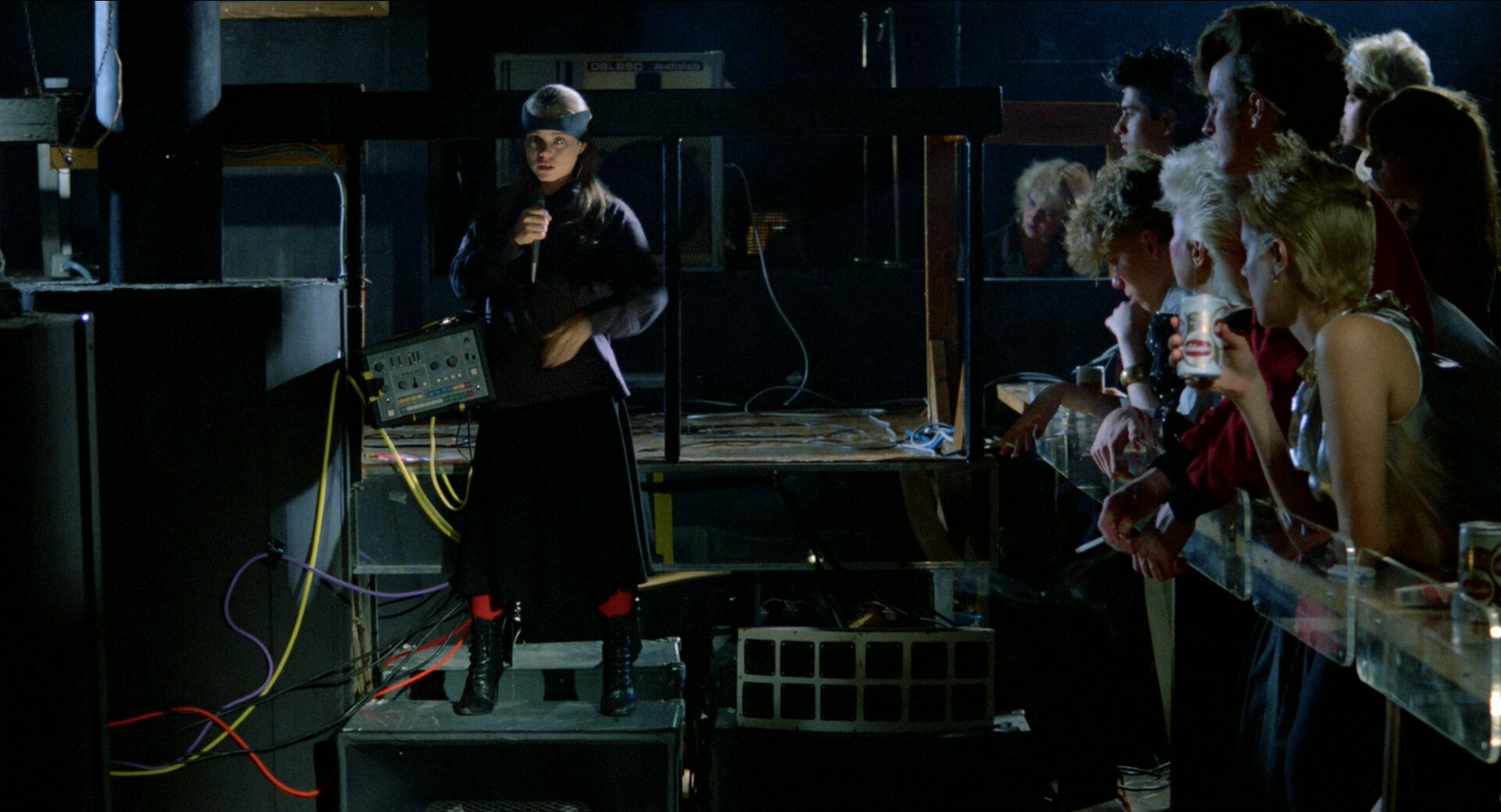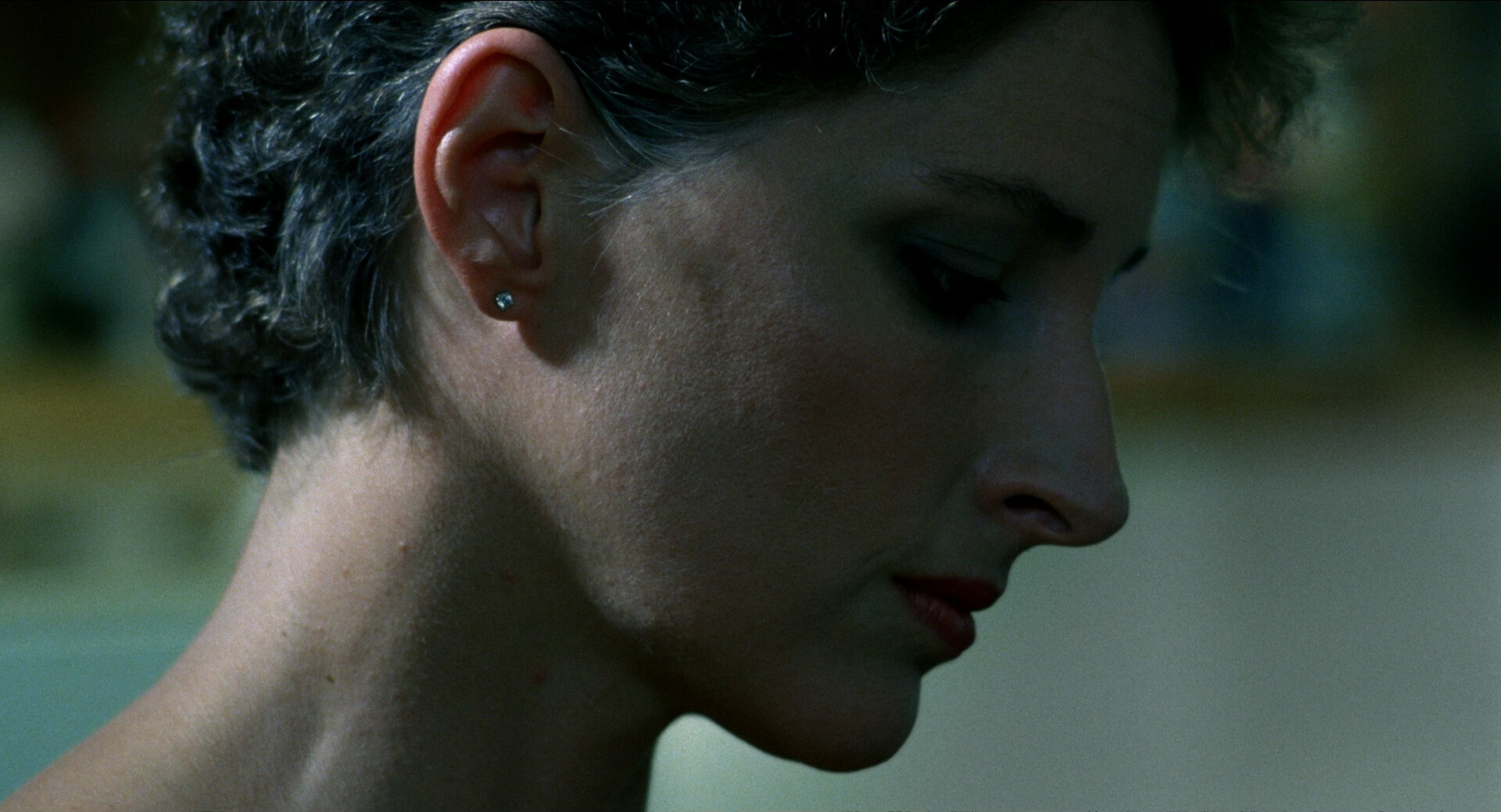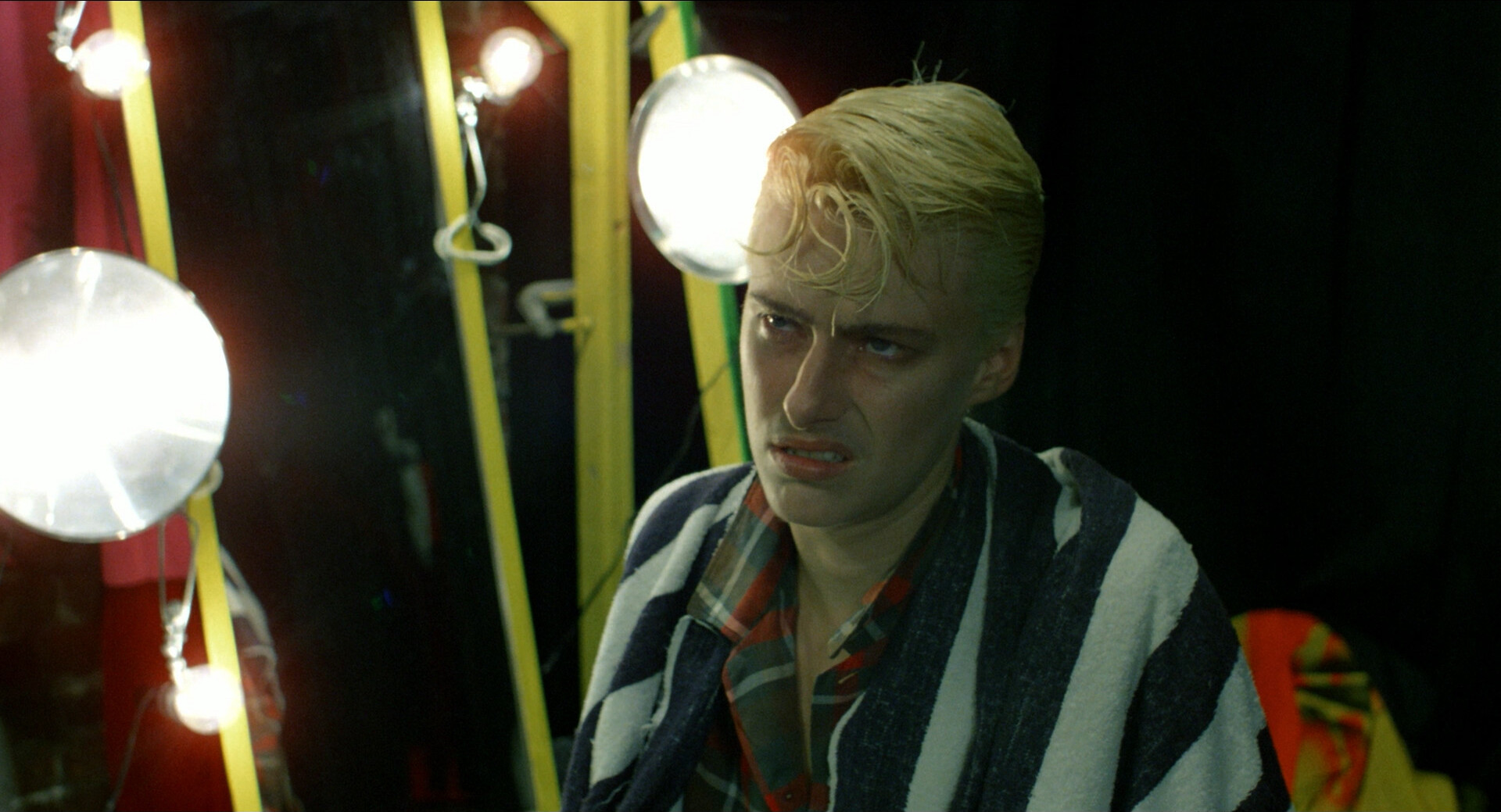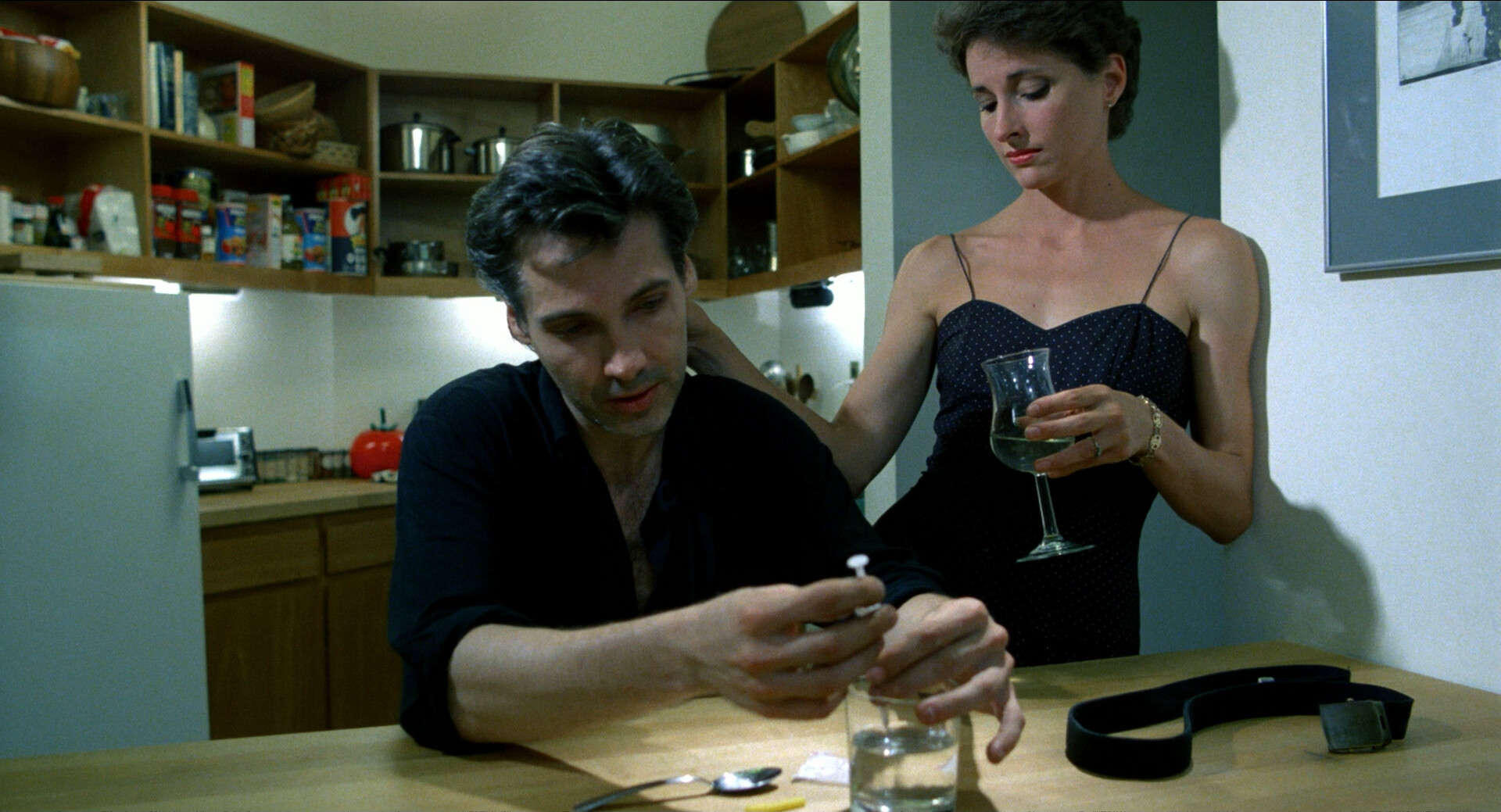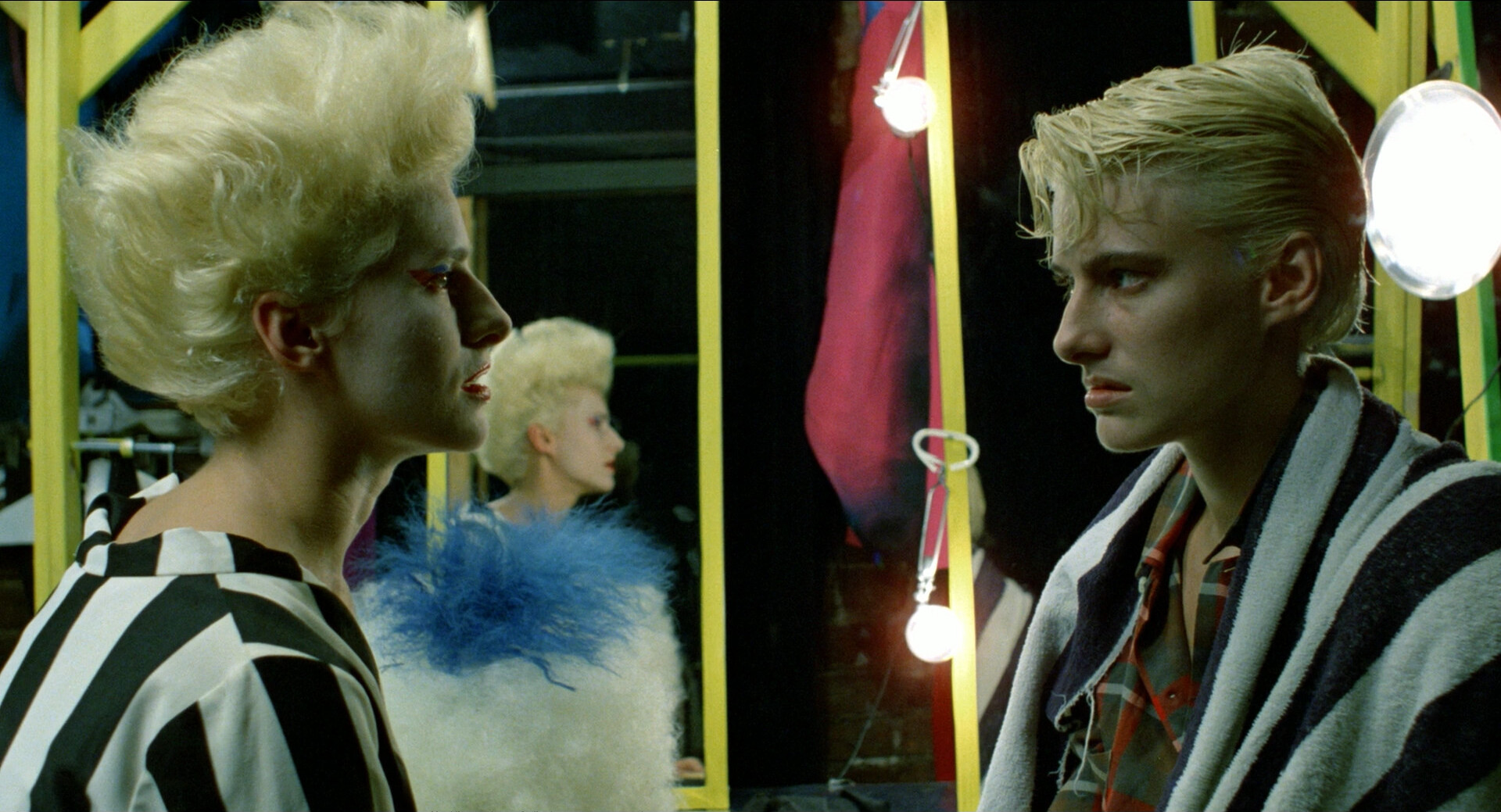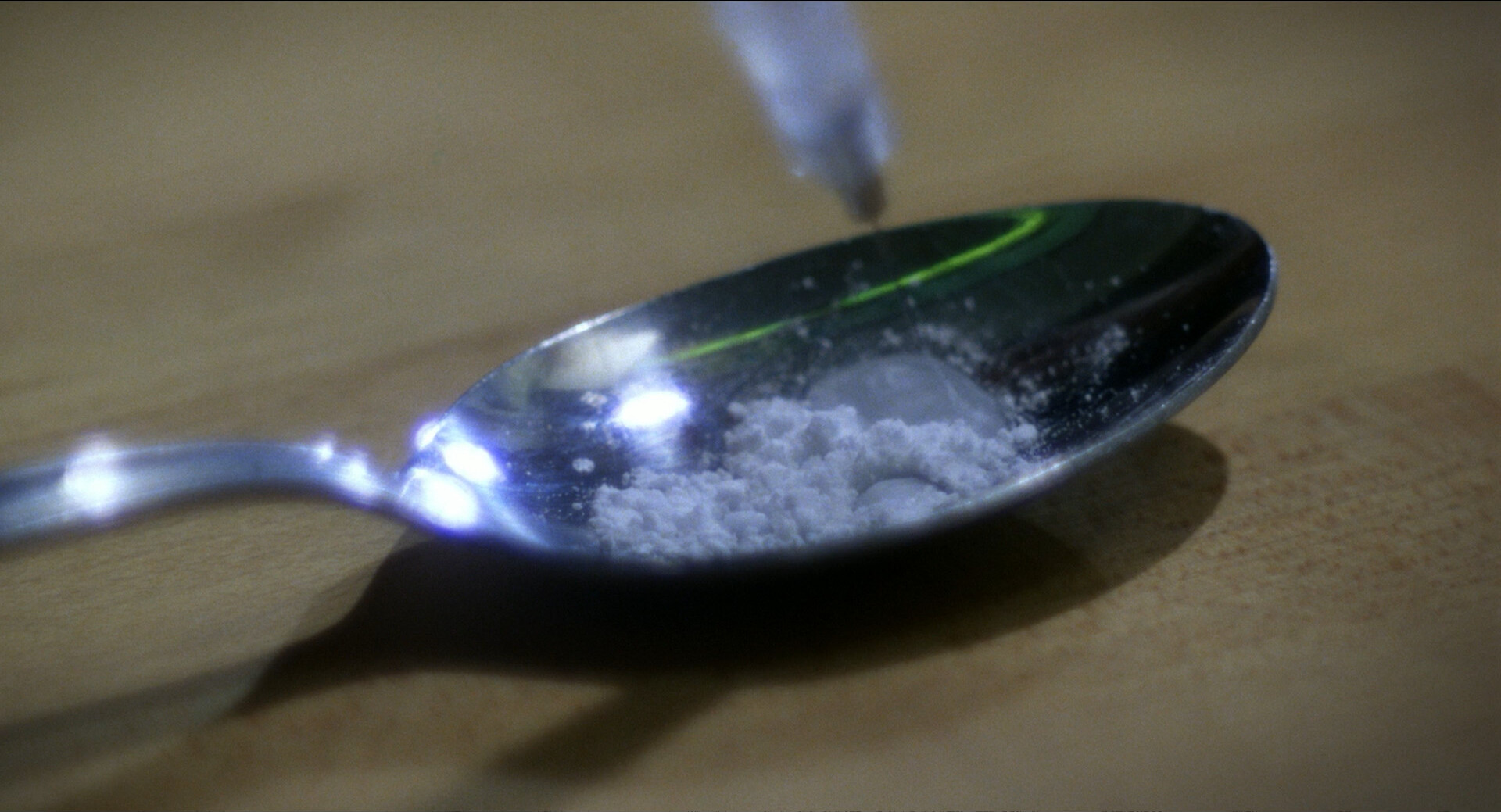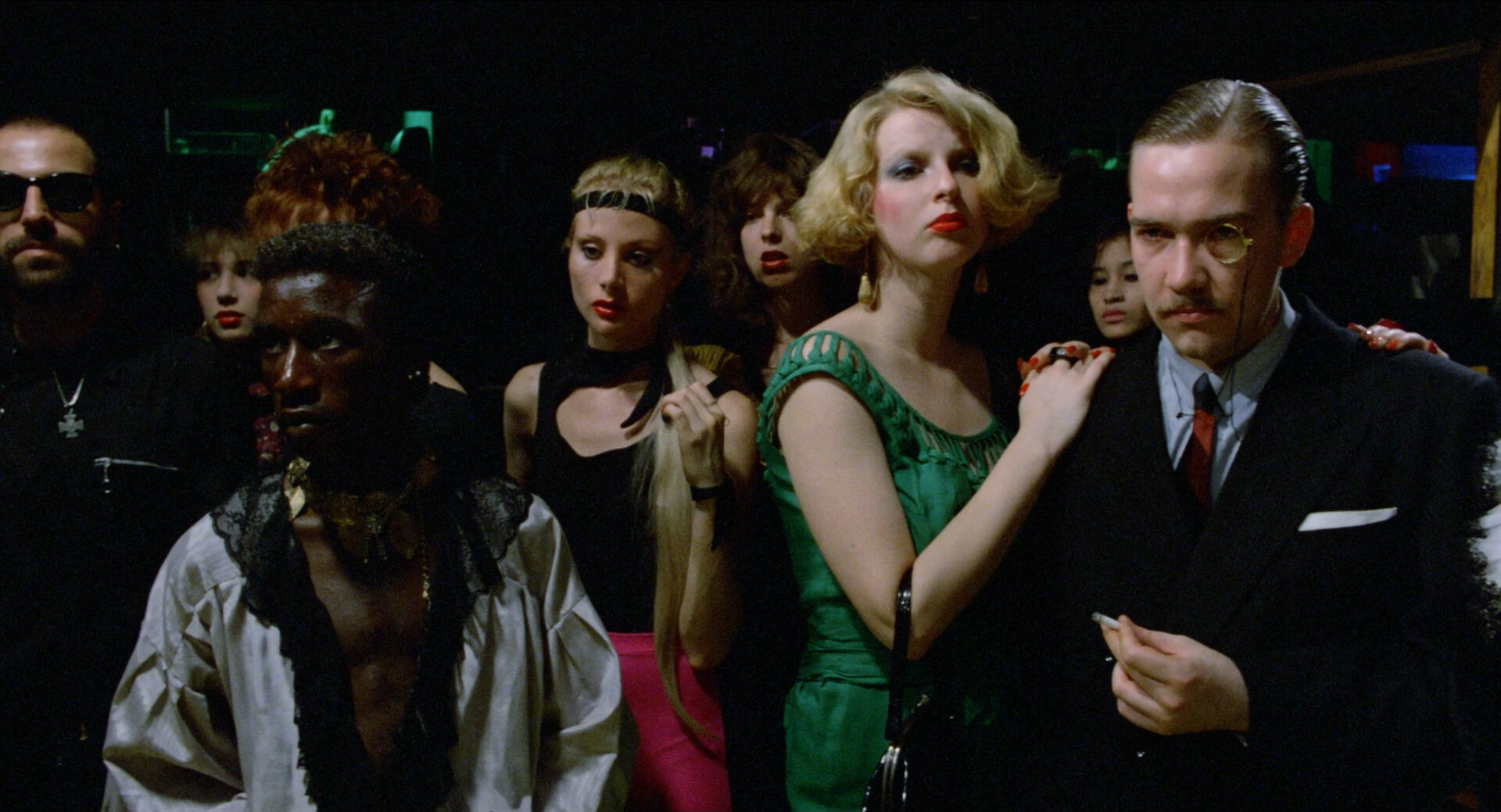 That's me! With the monocle!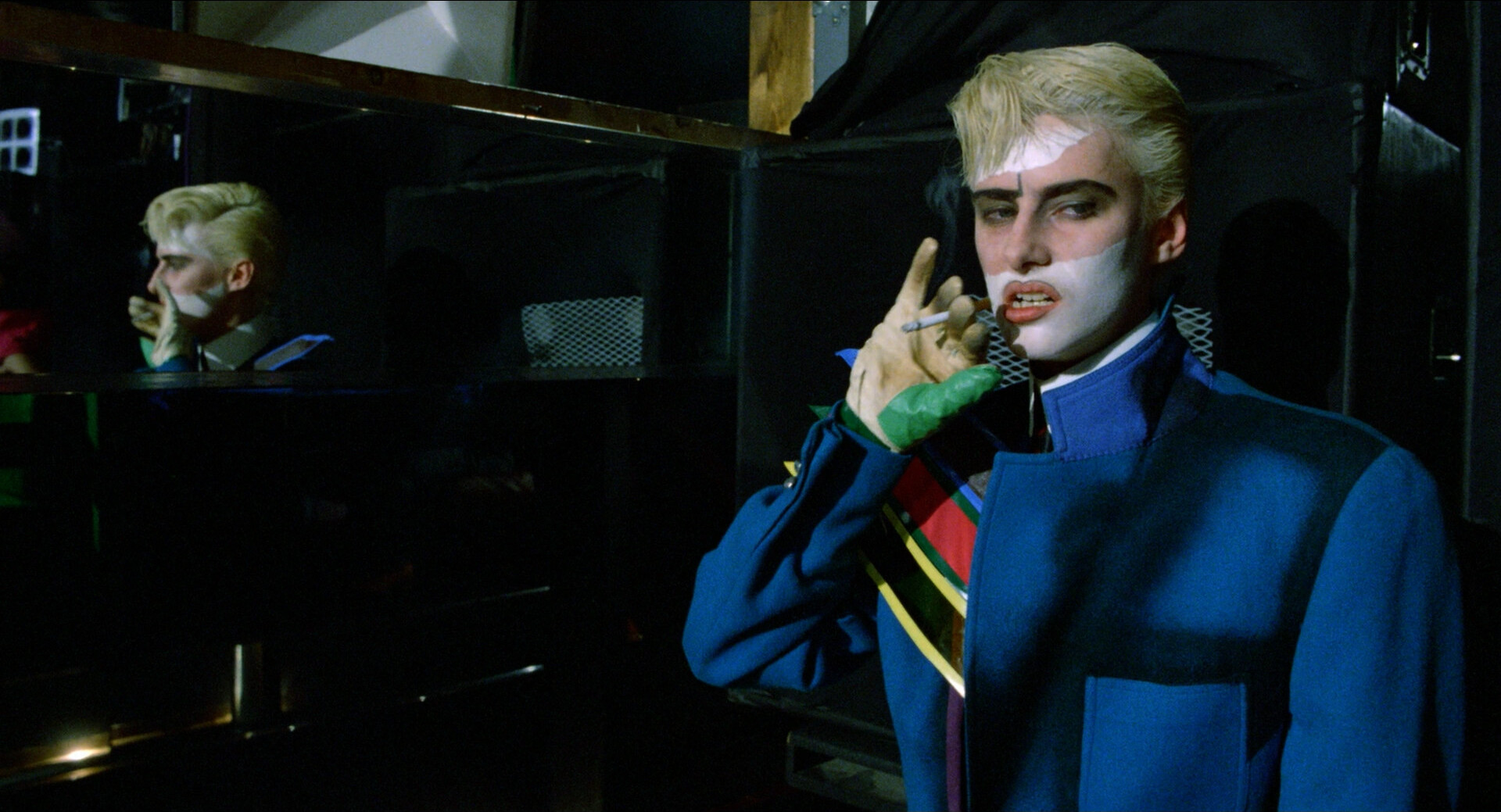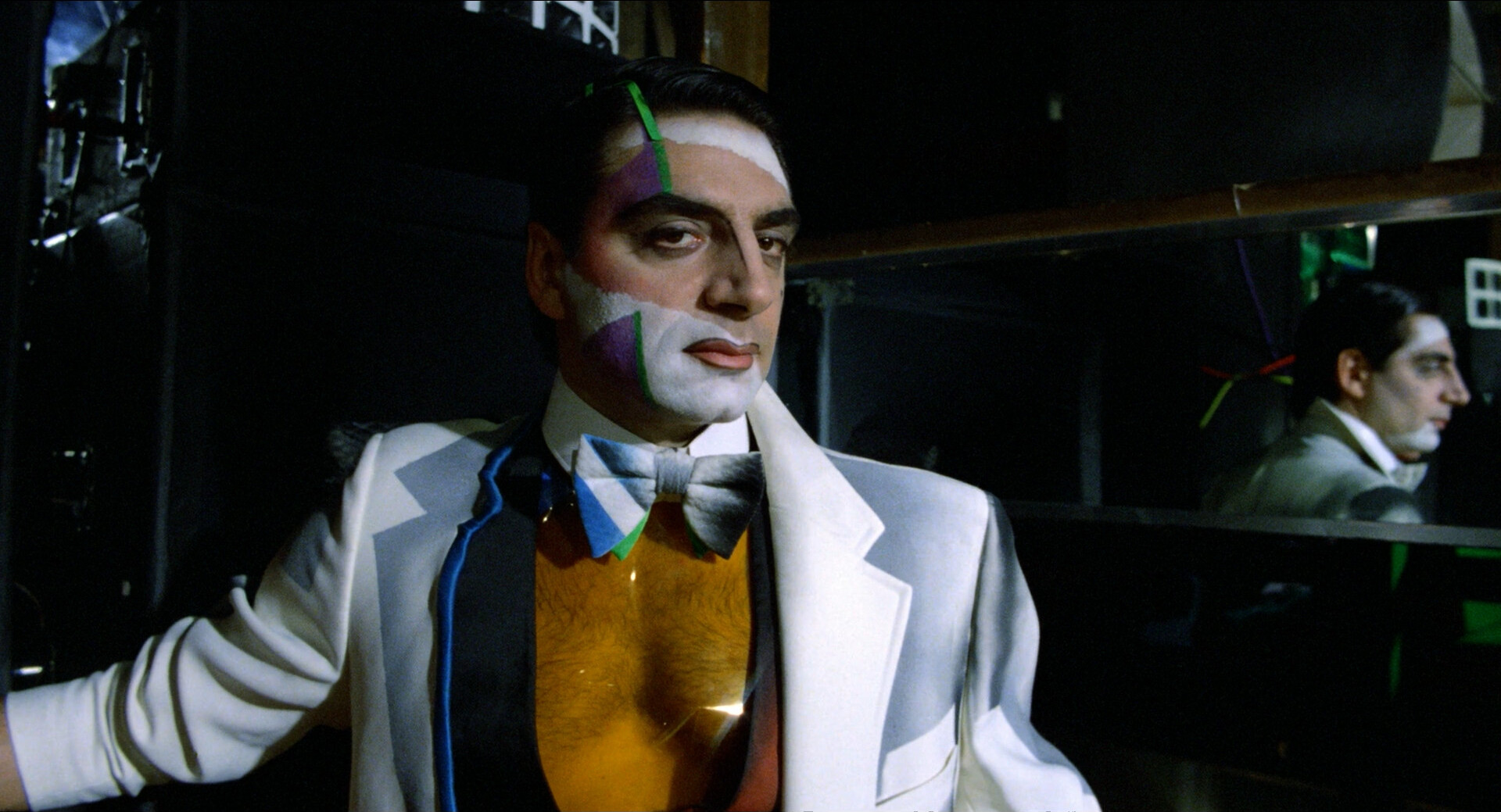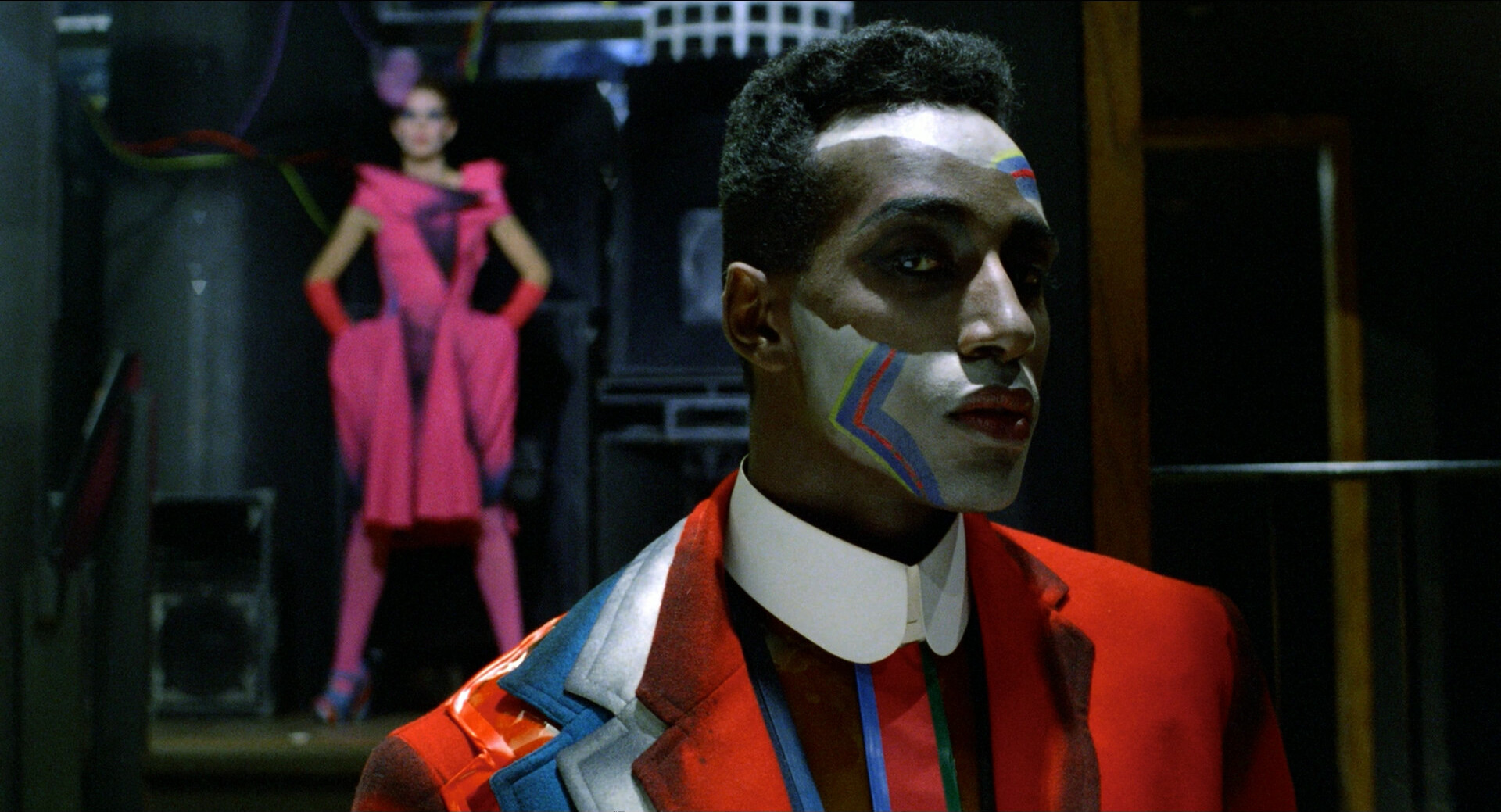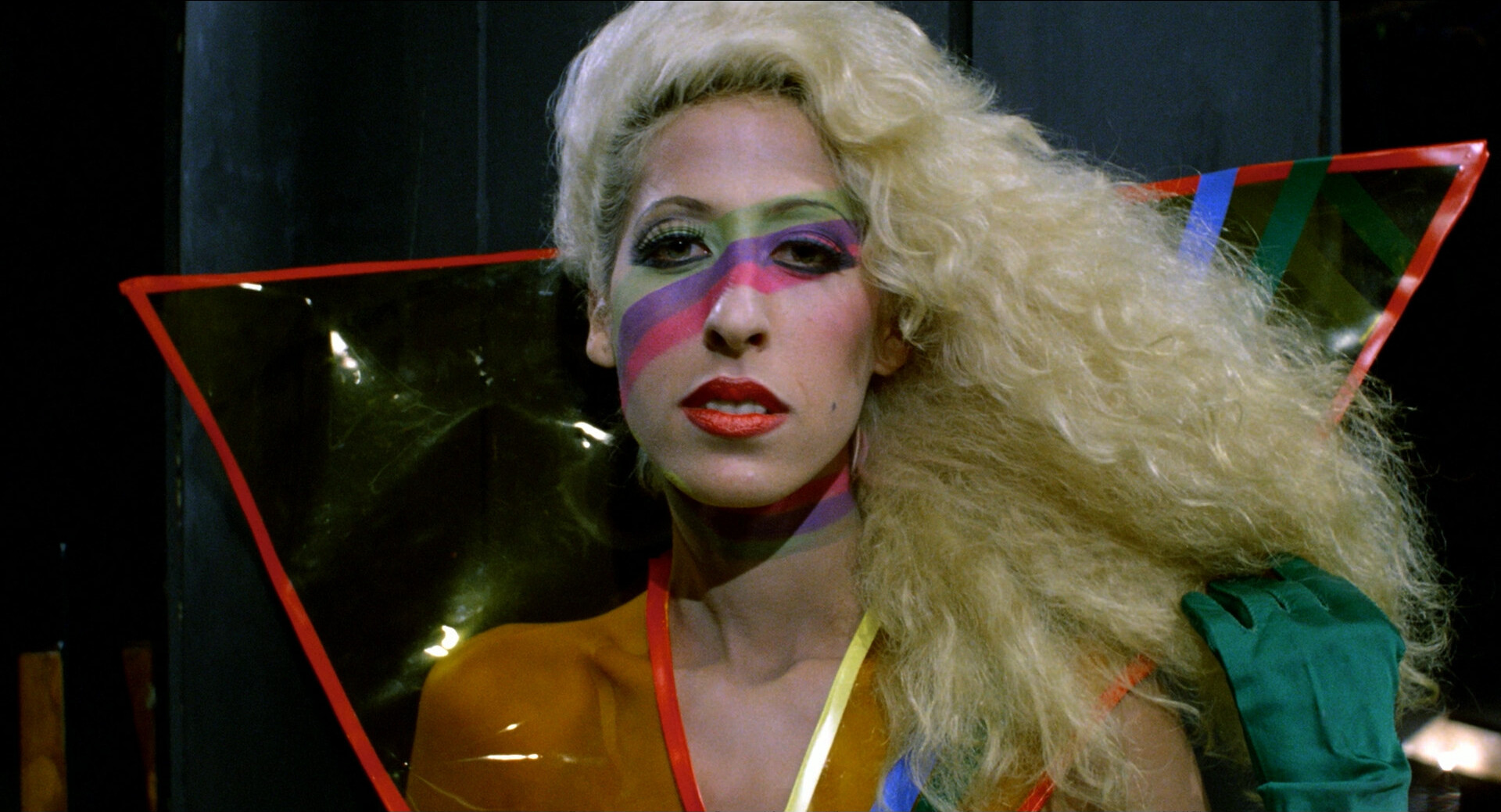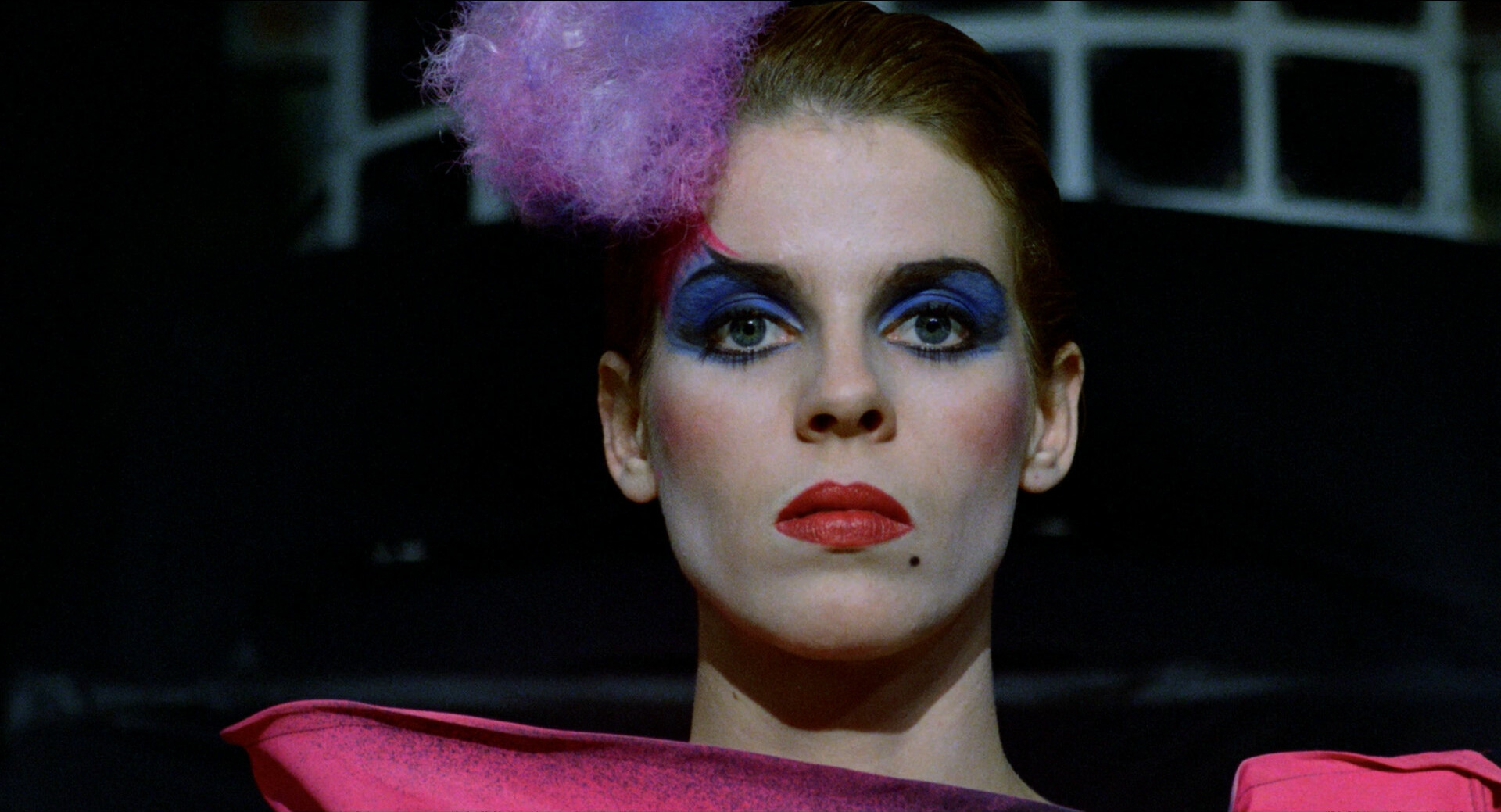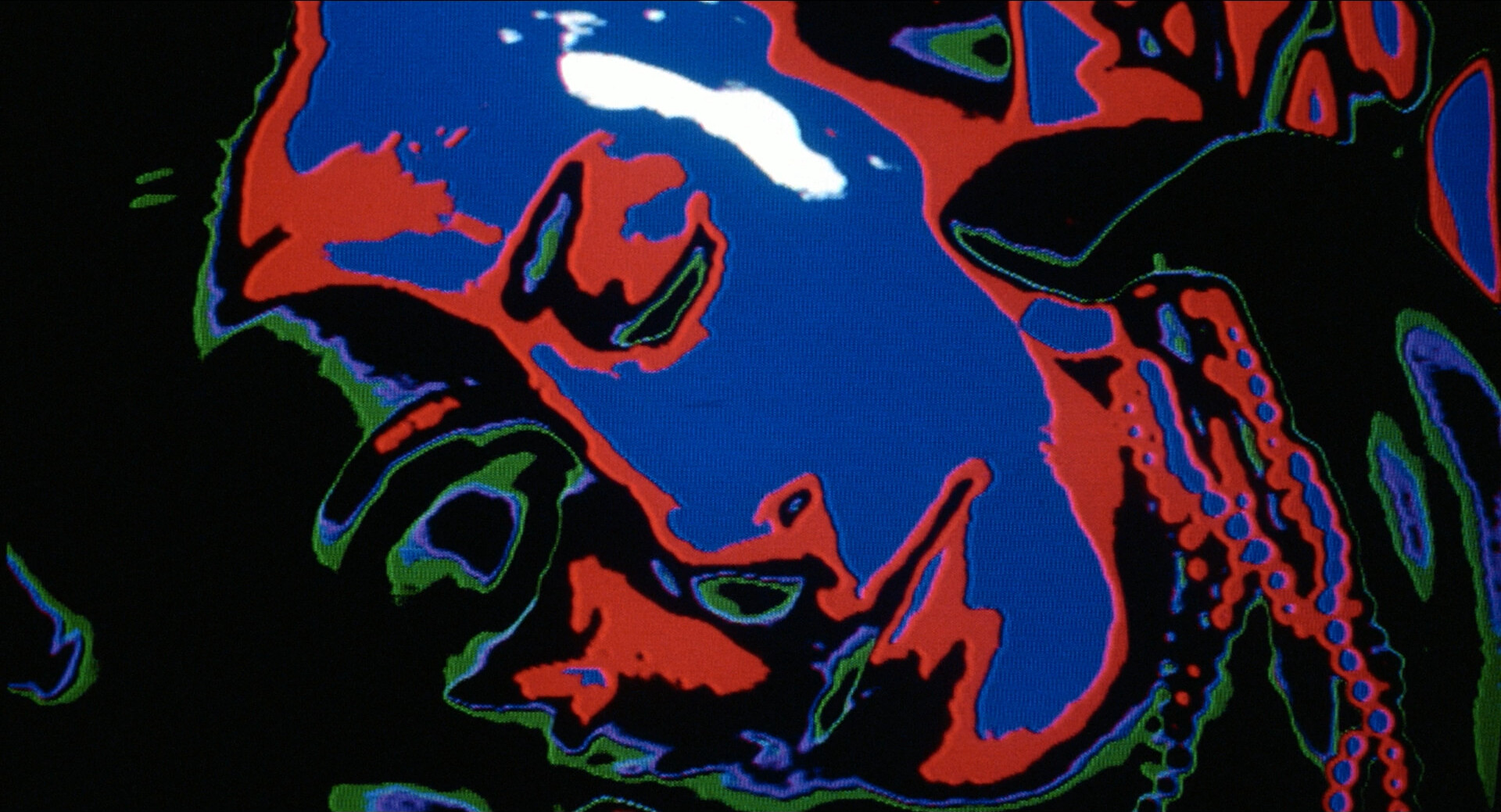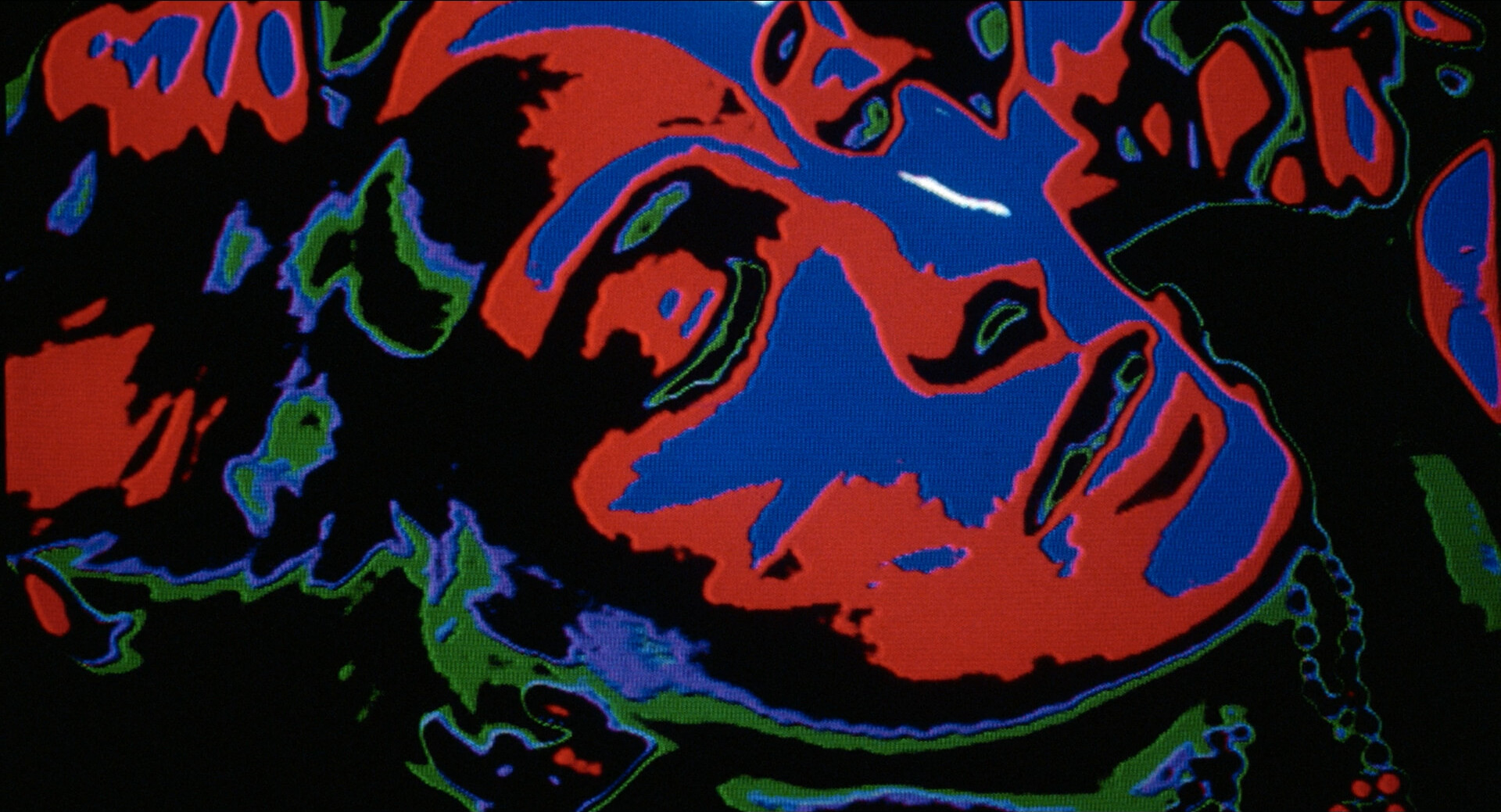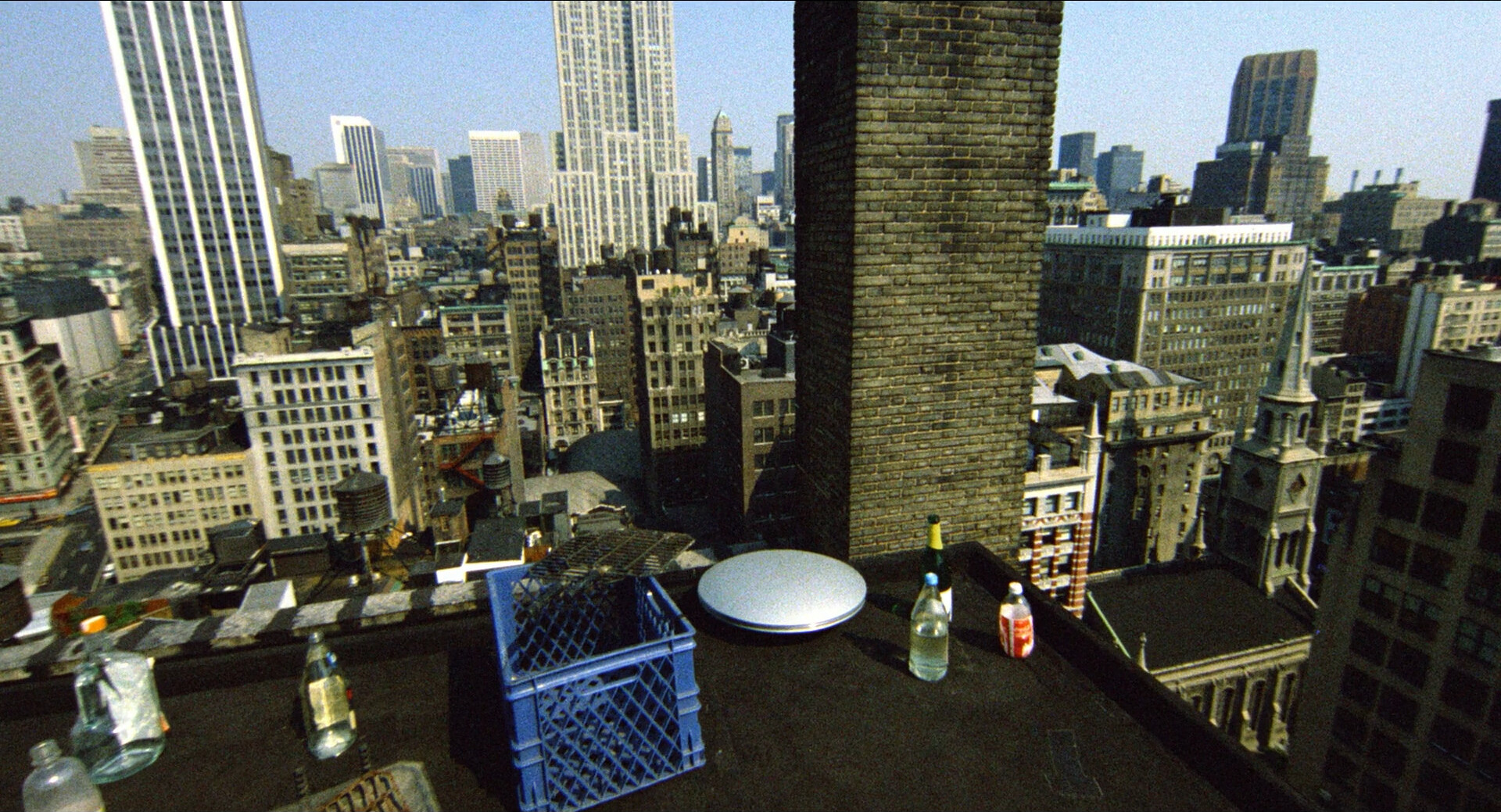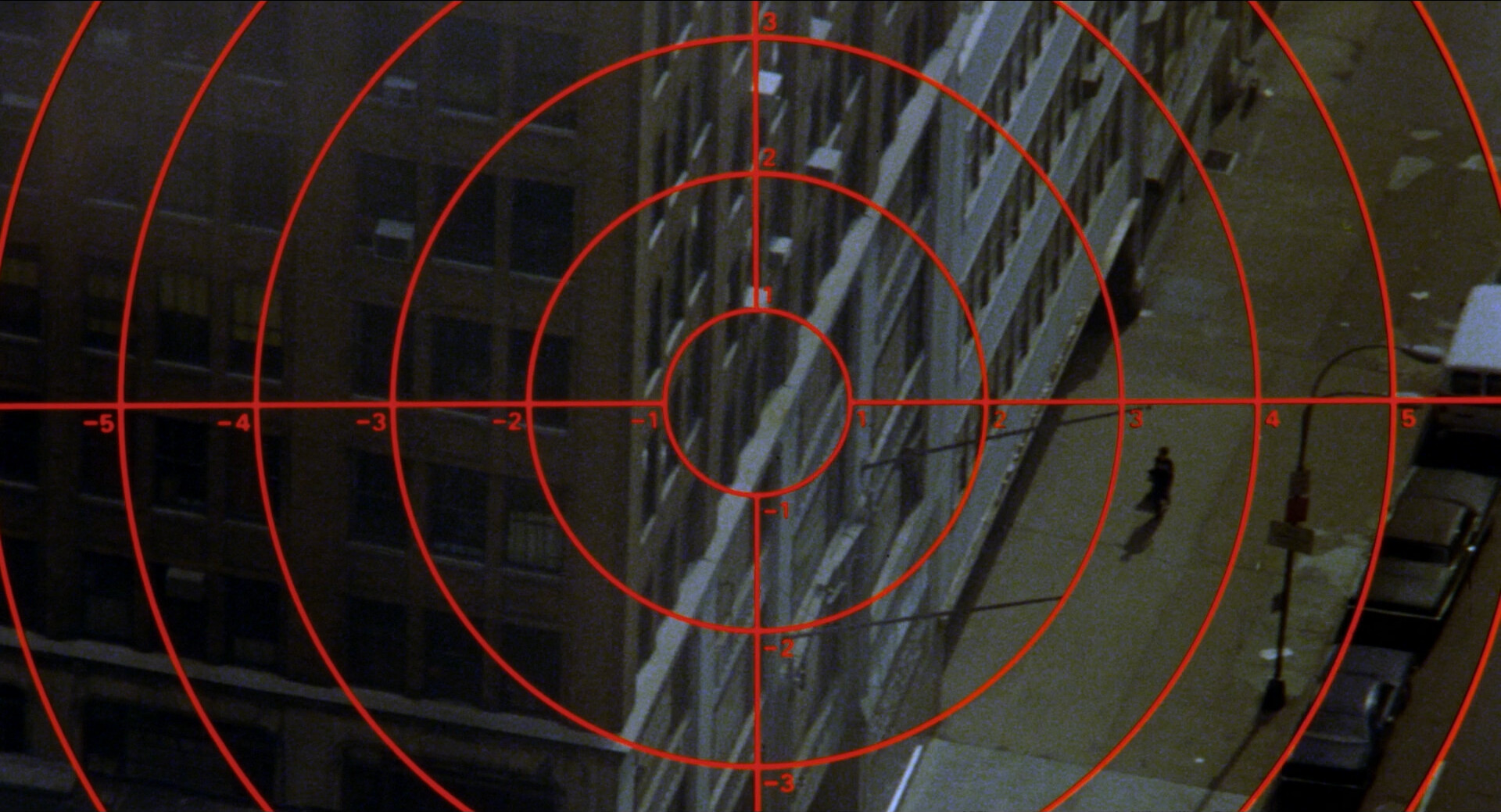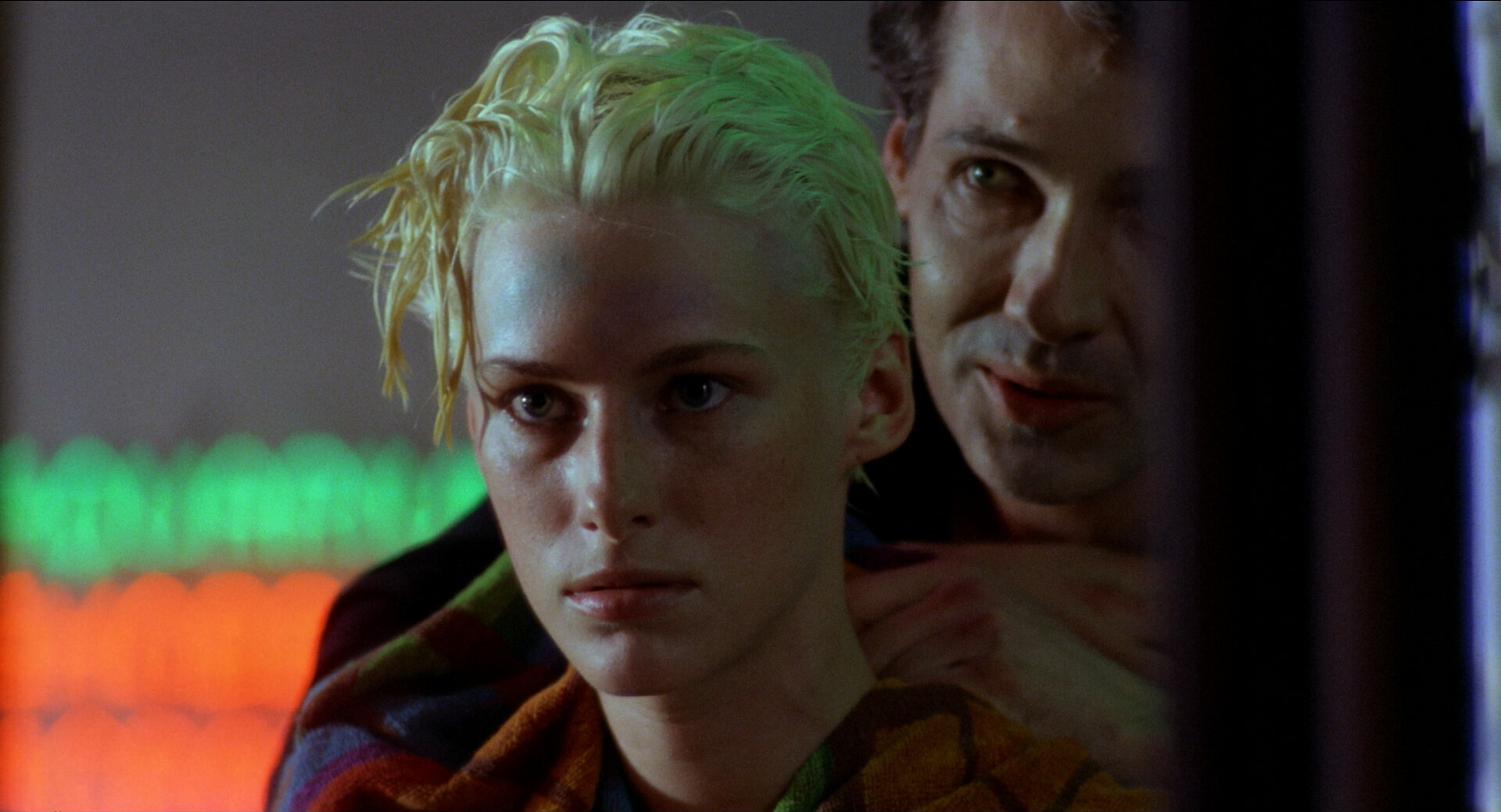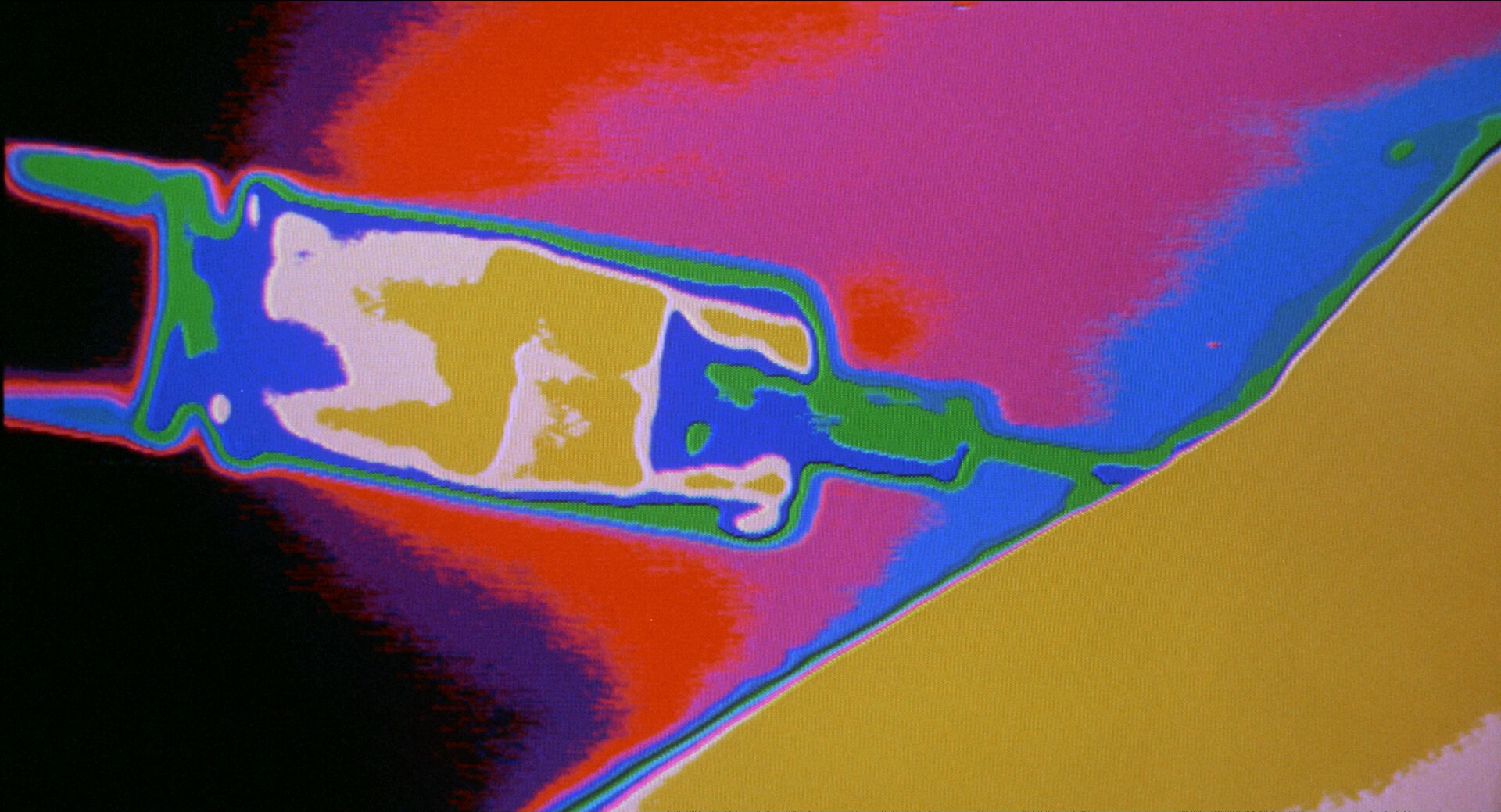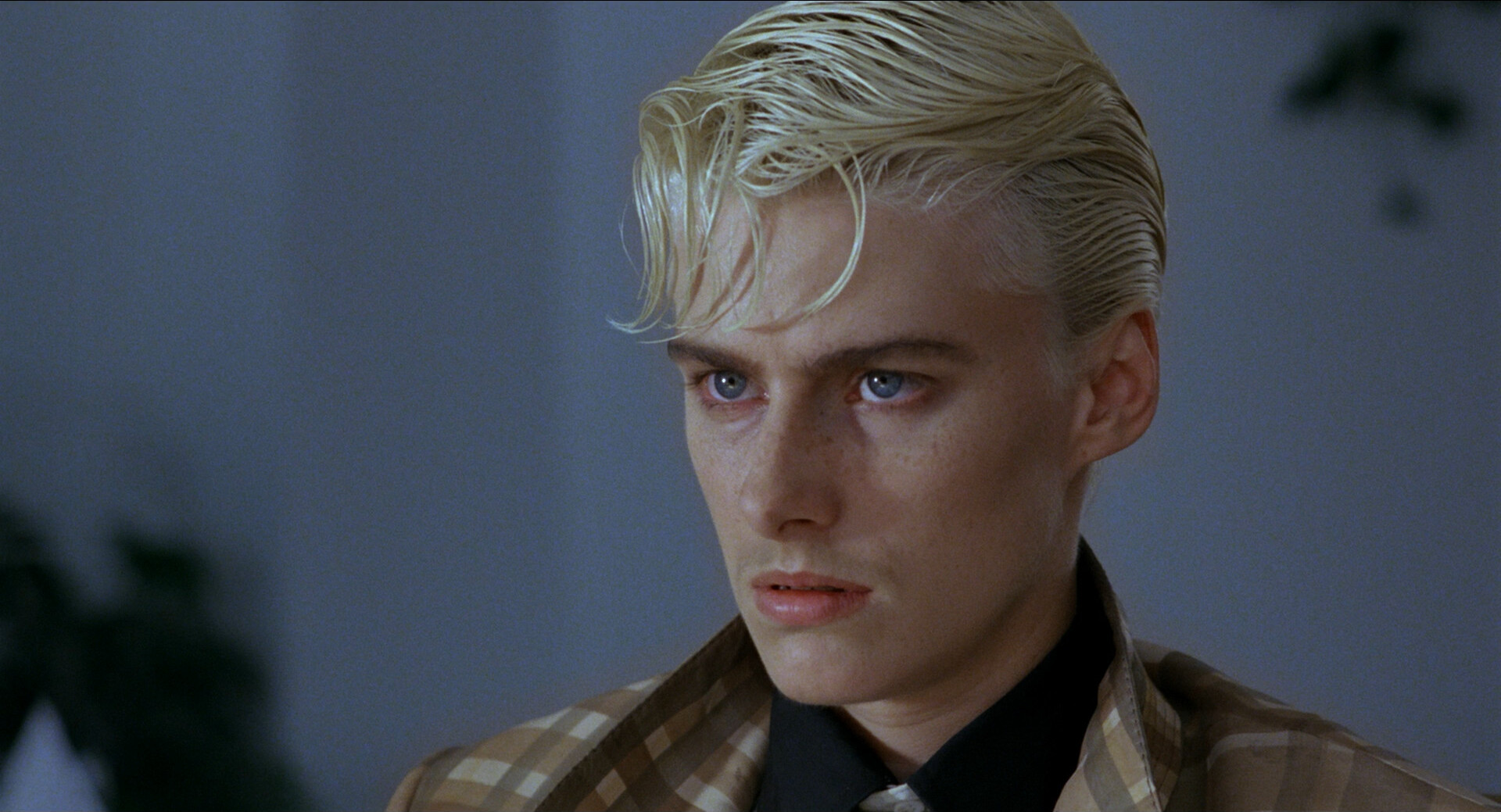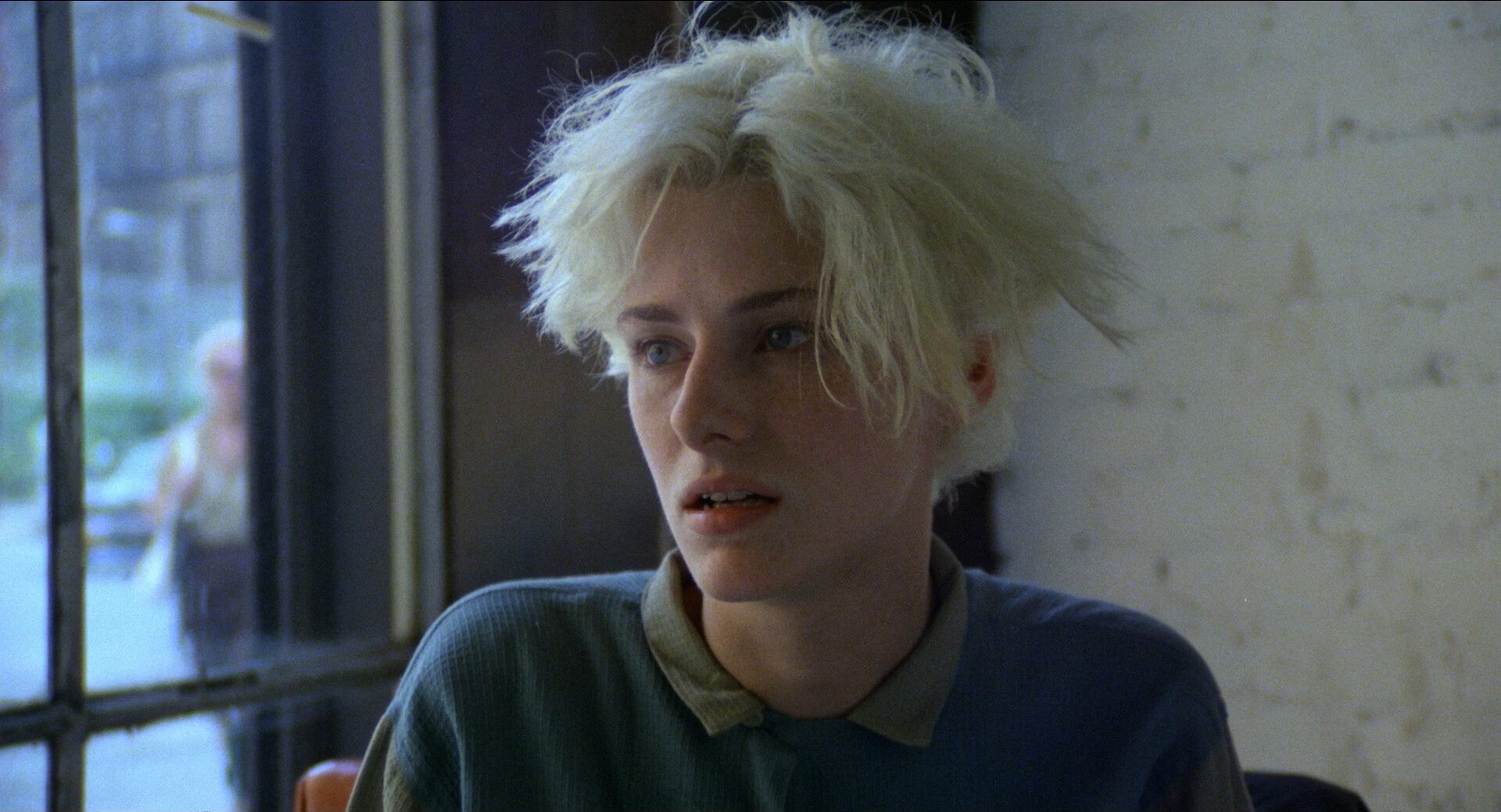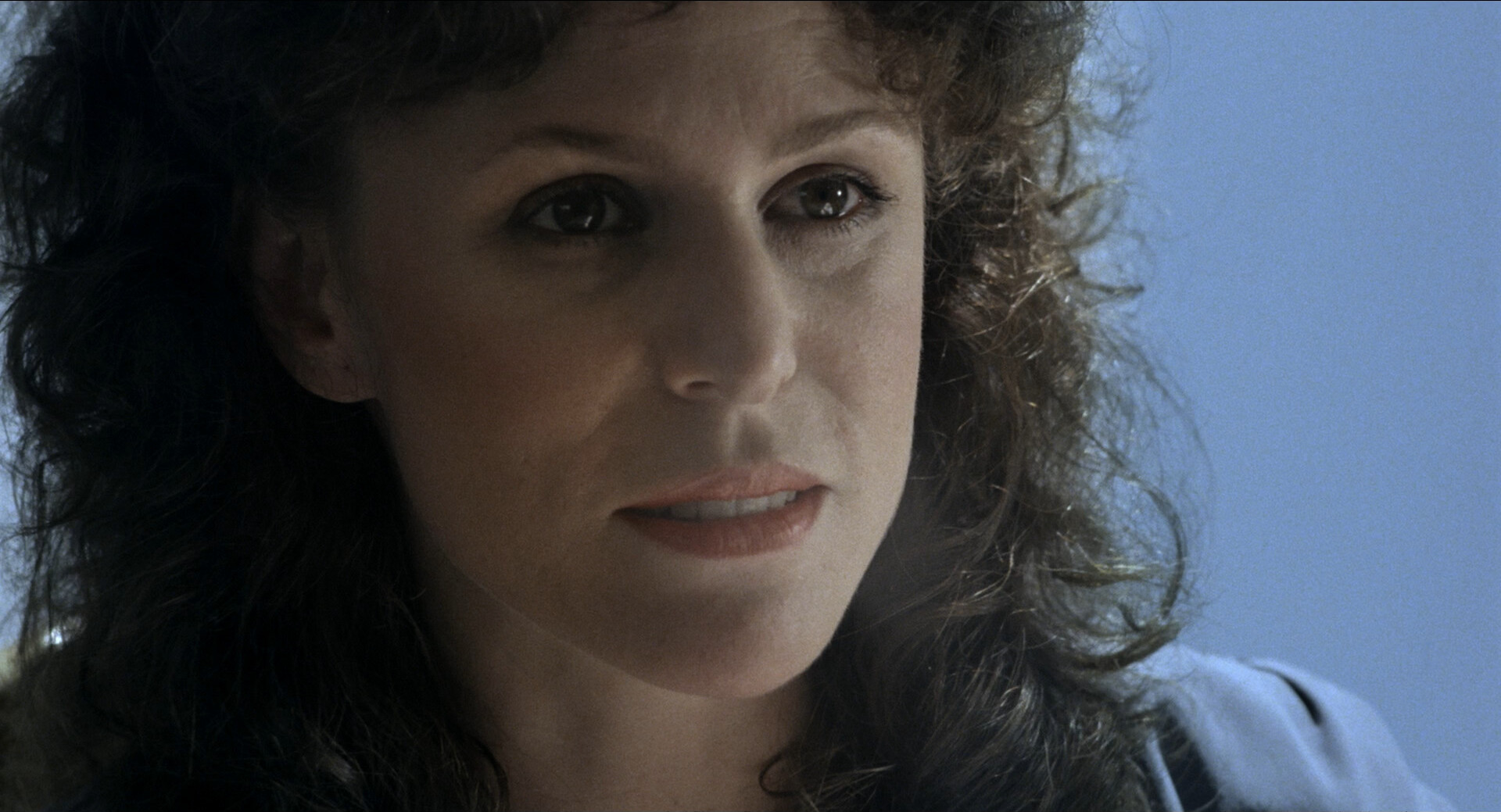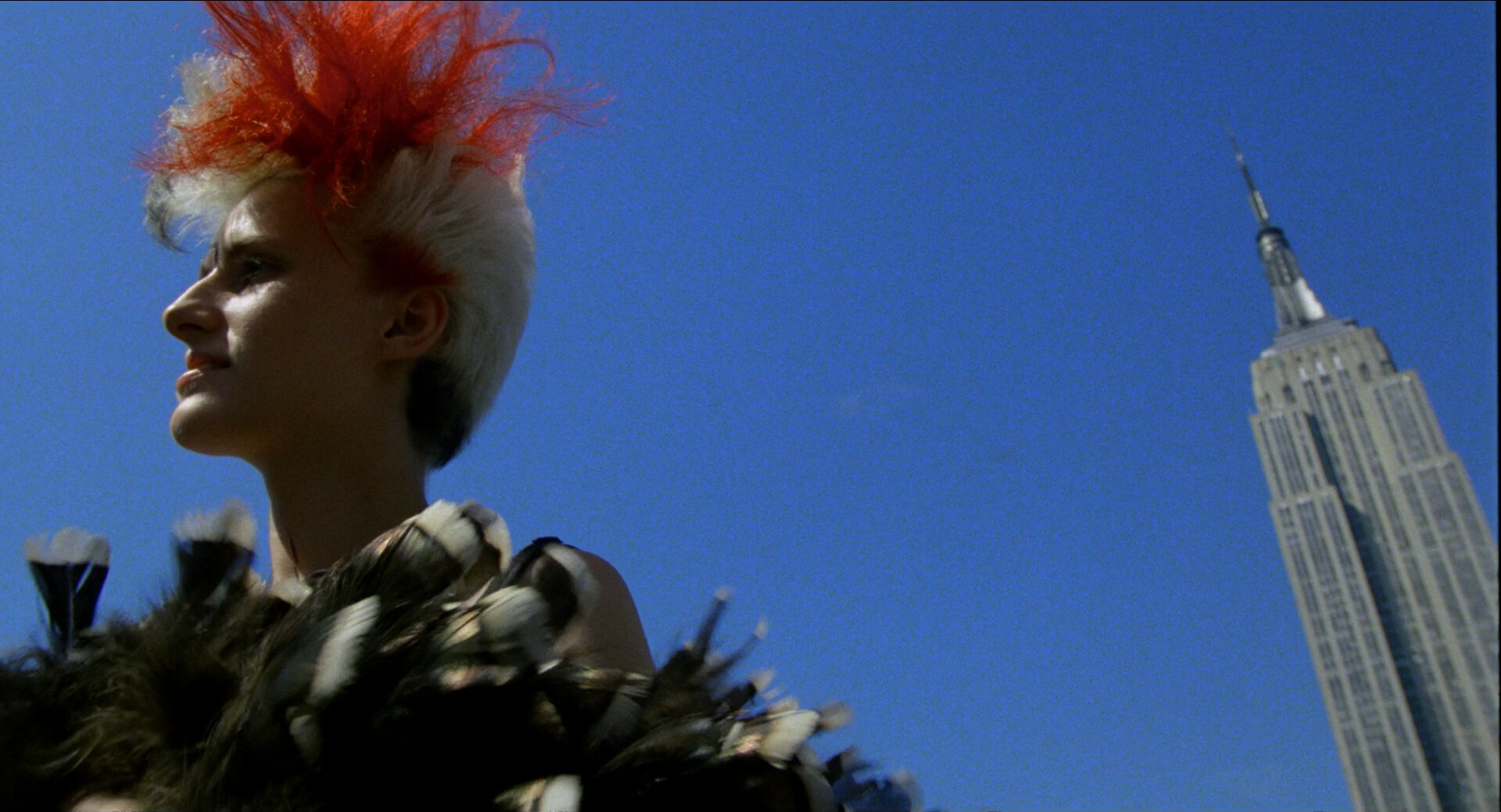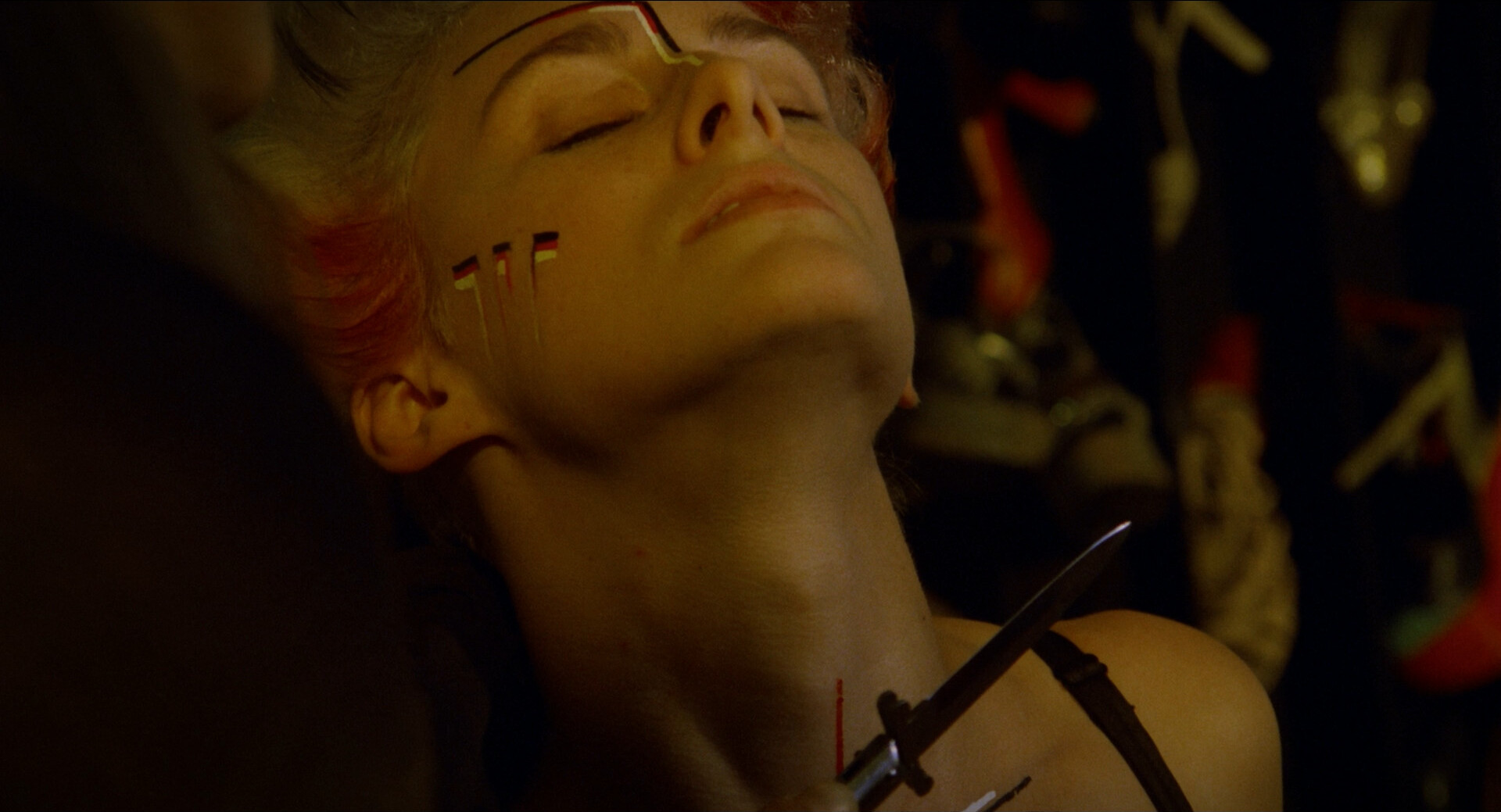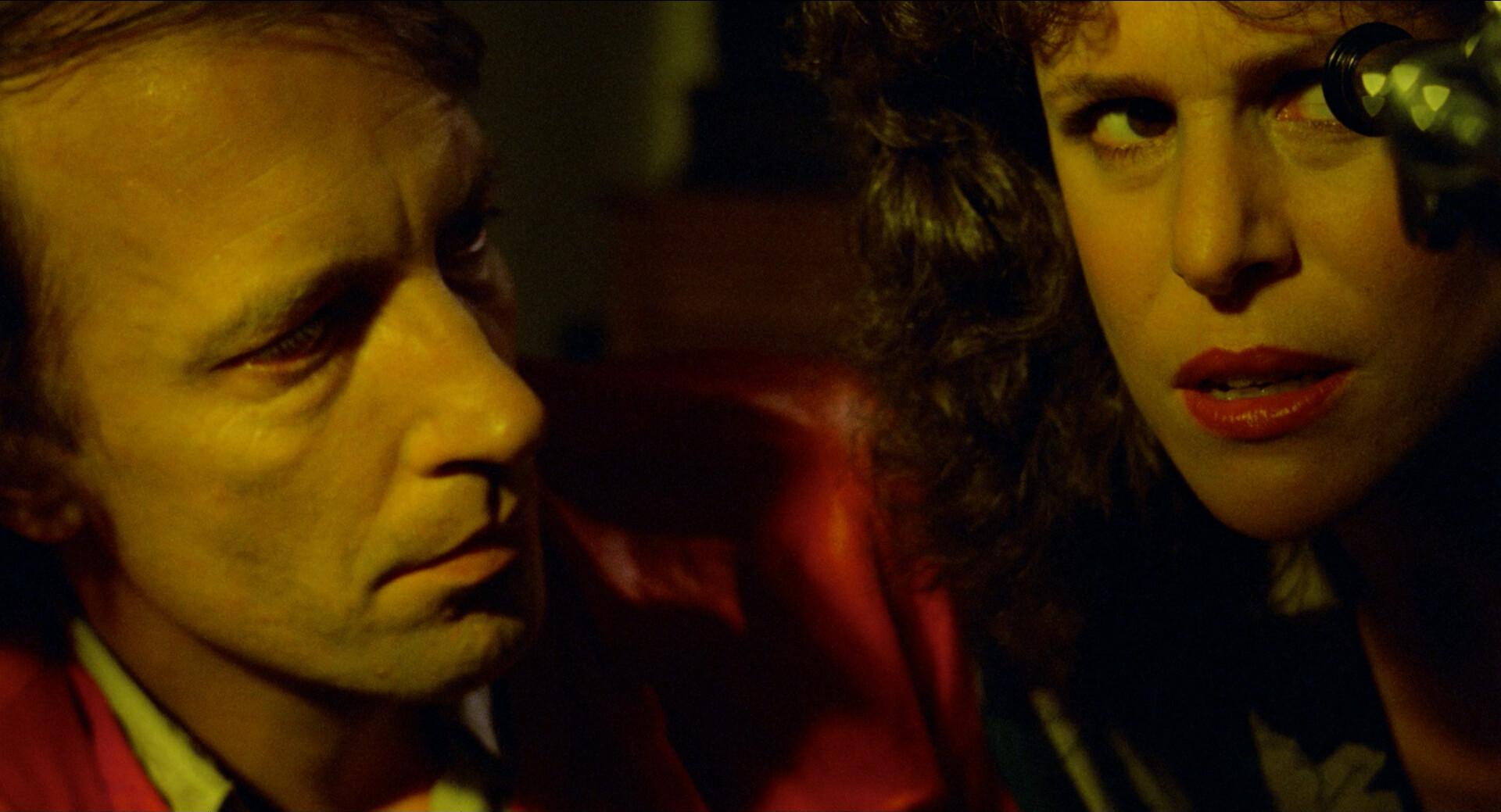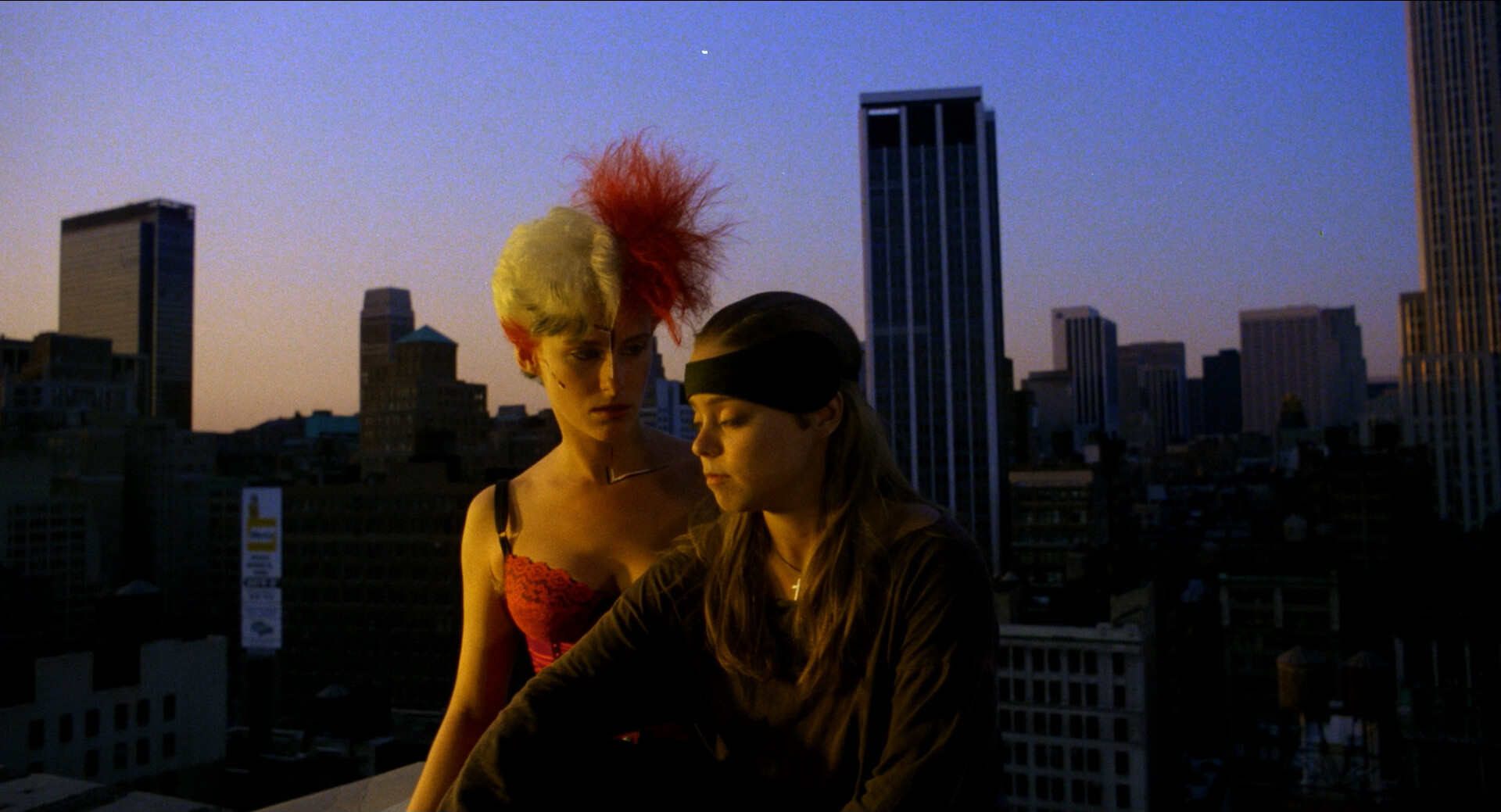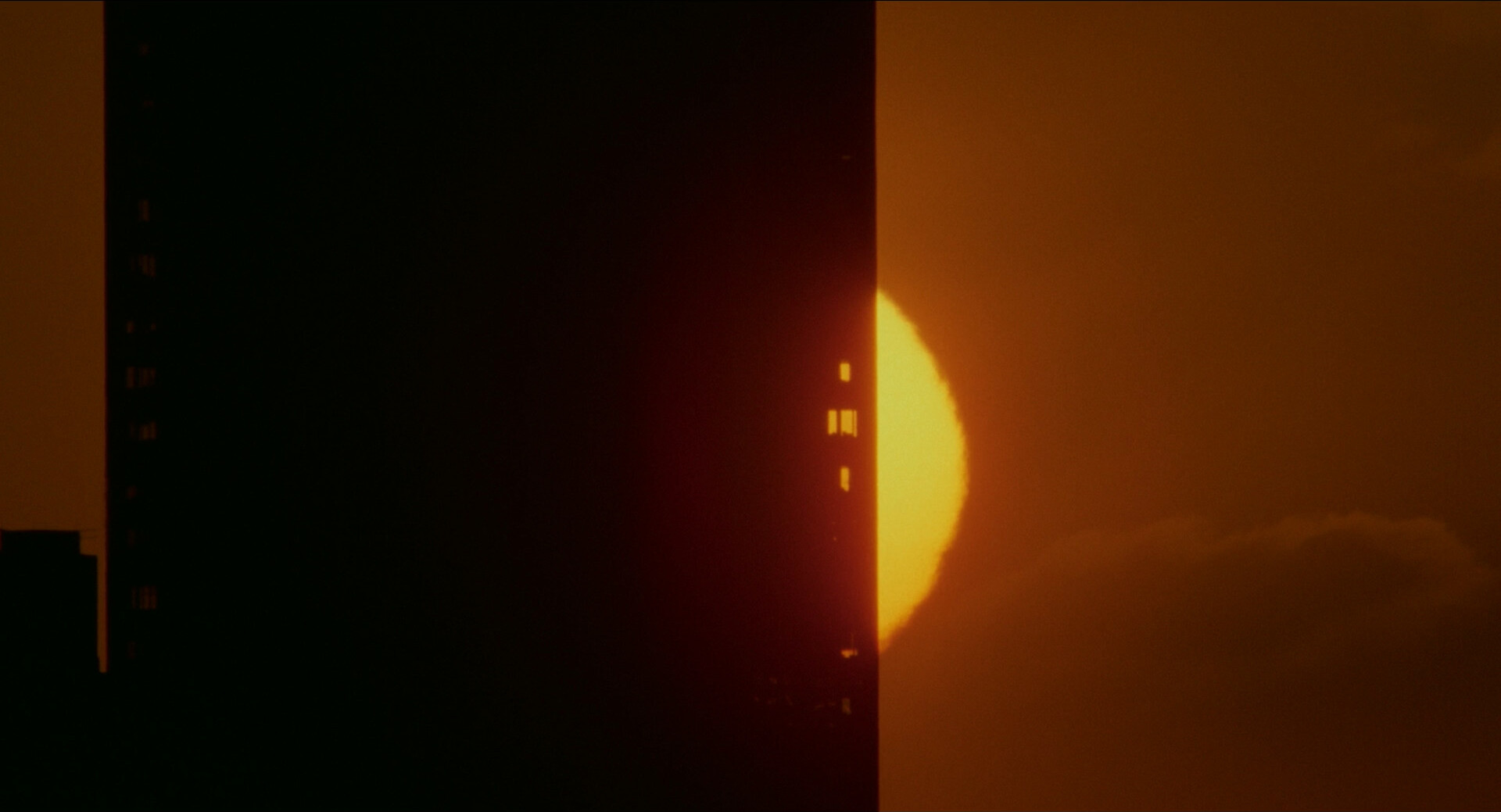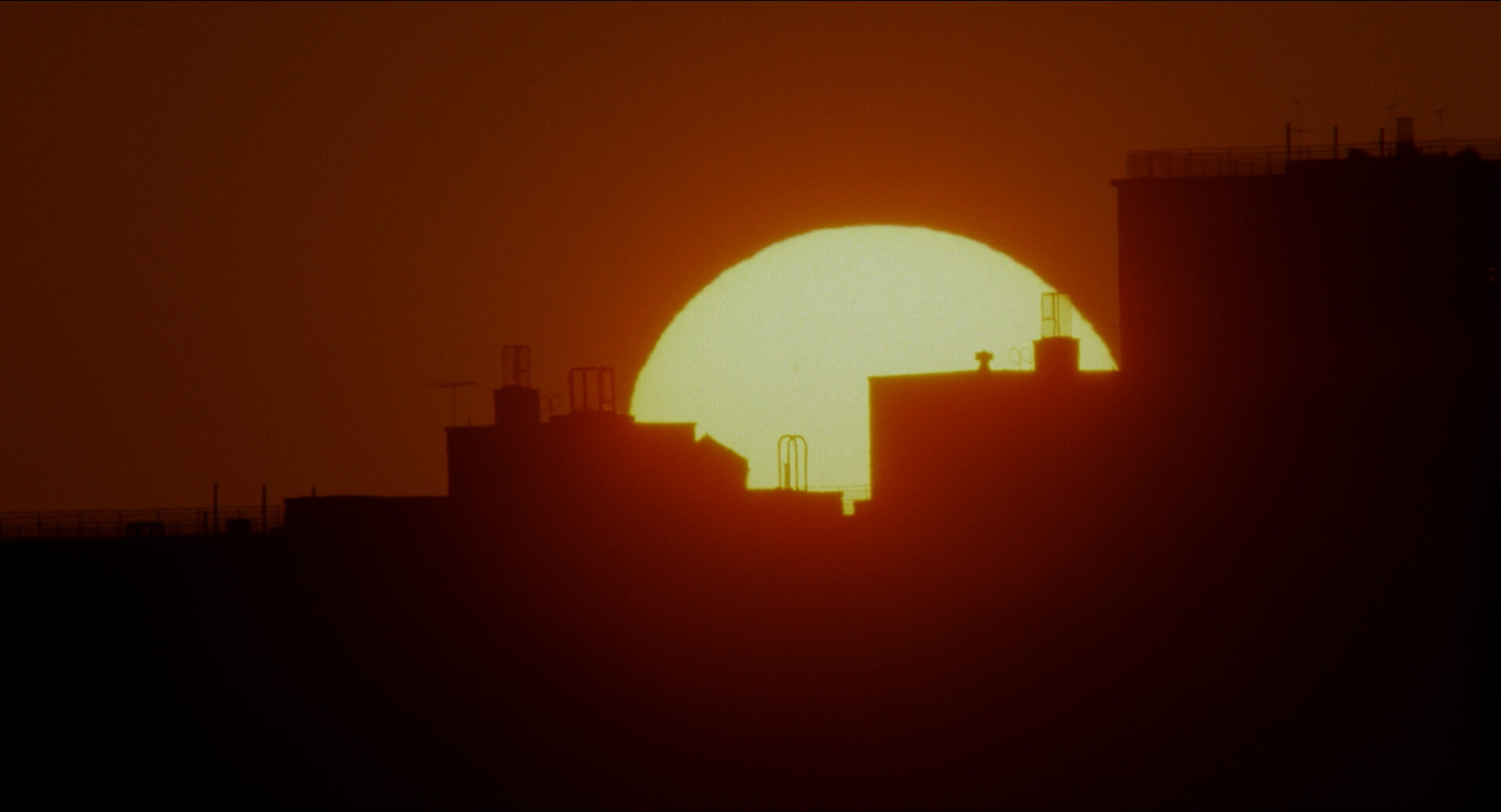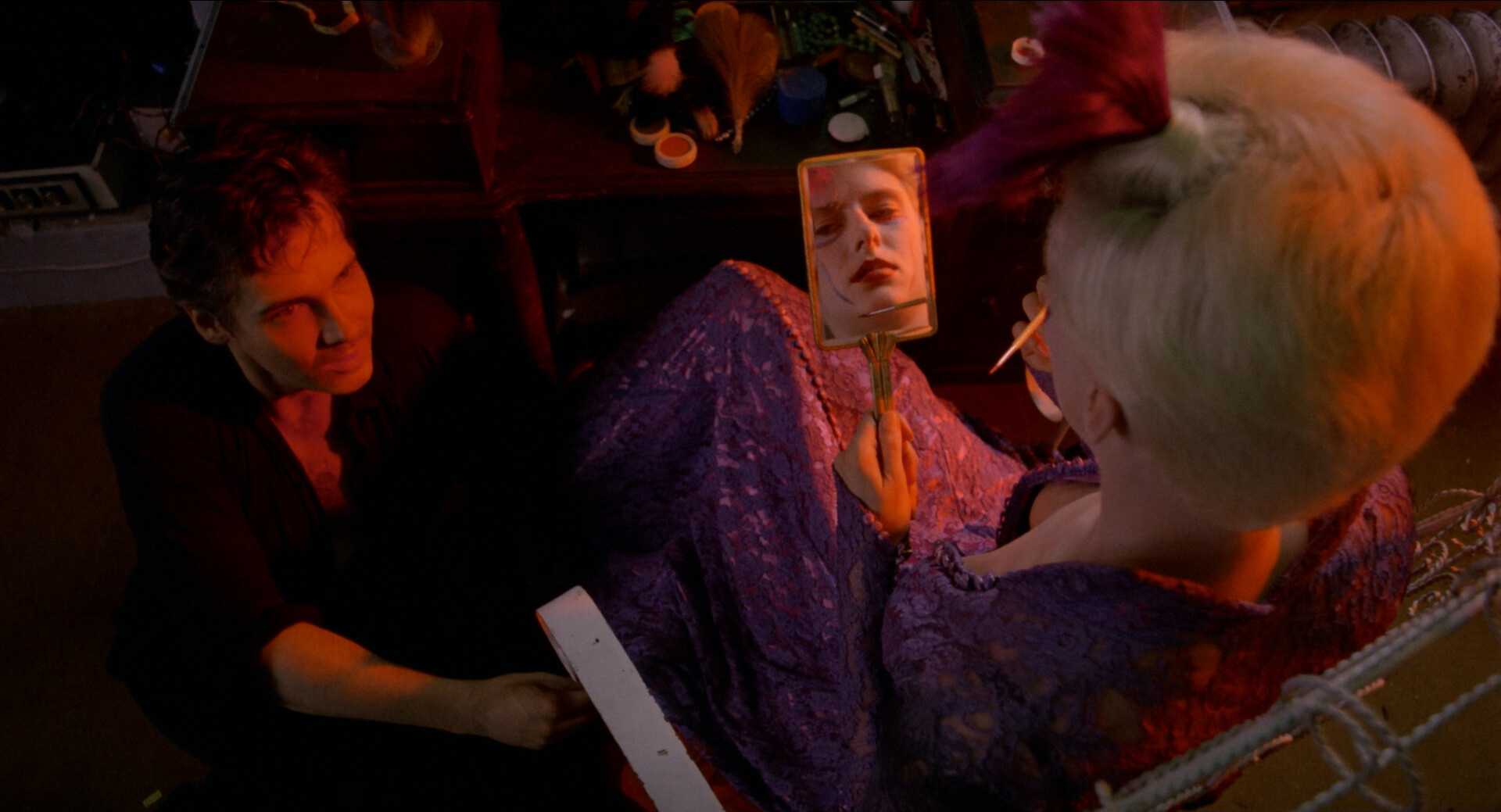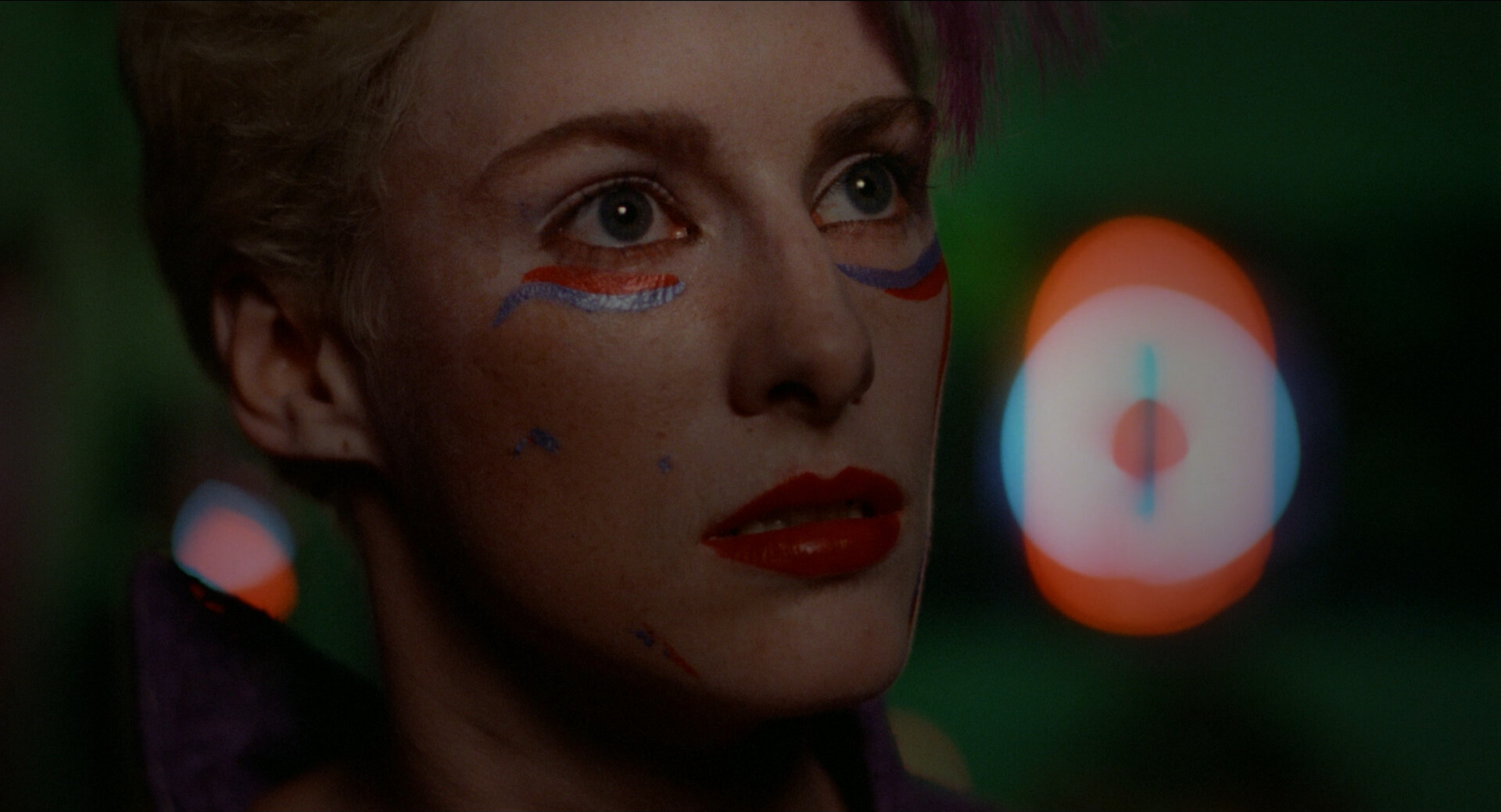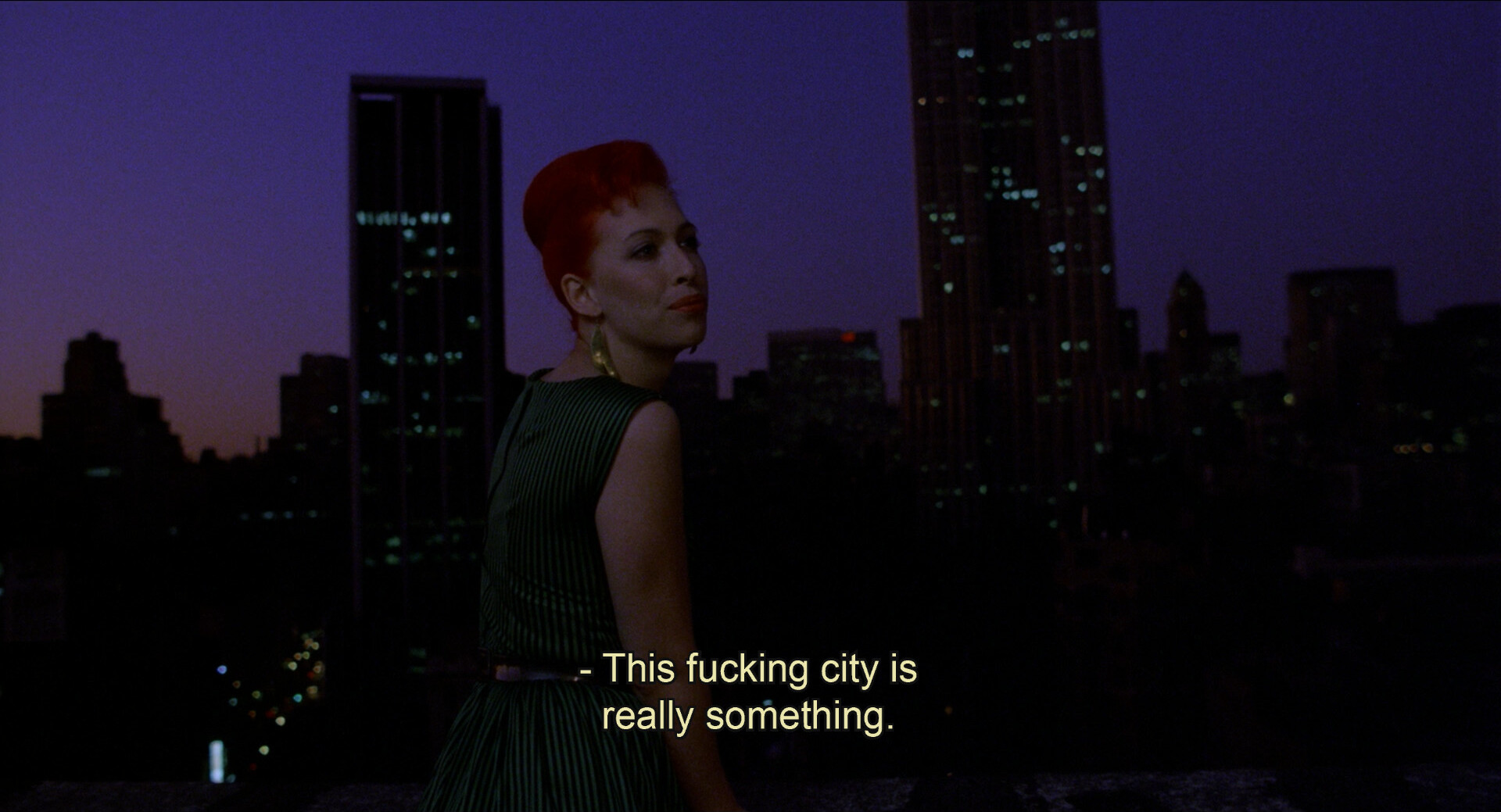 She shots of Manhattan at night are so romantic.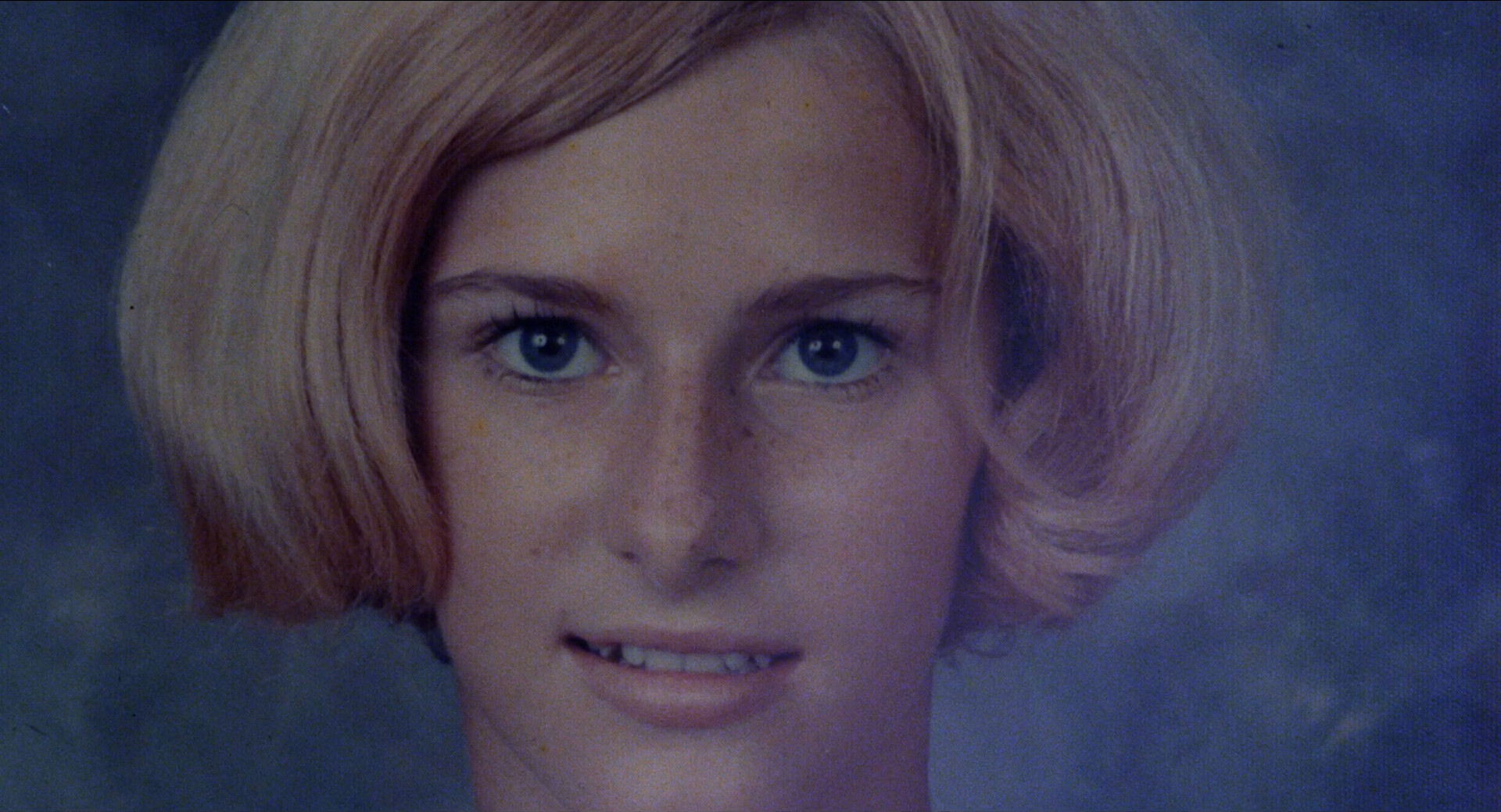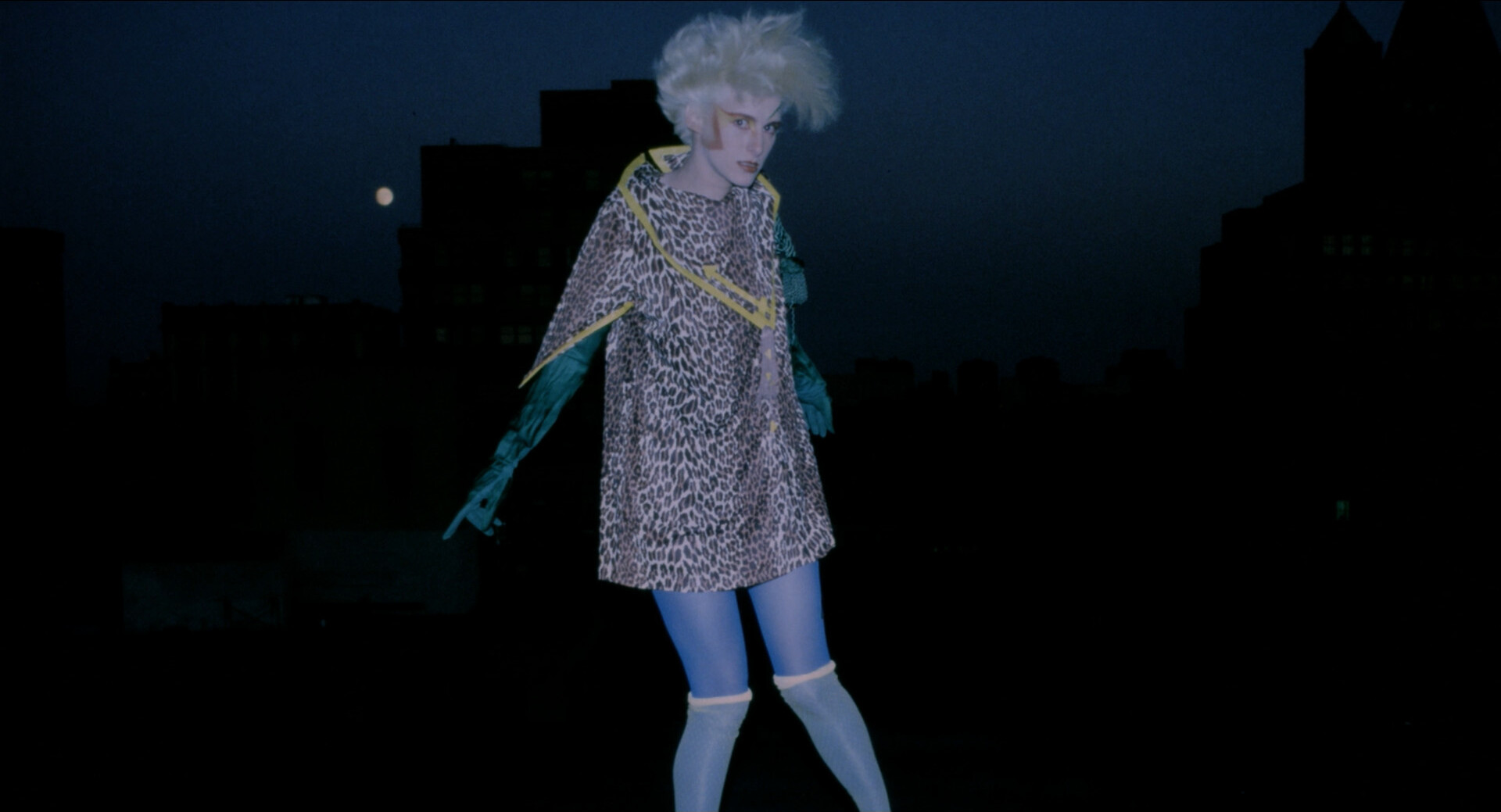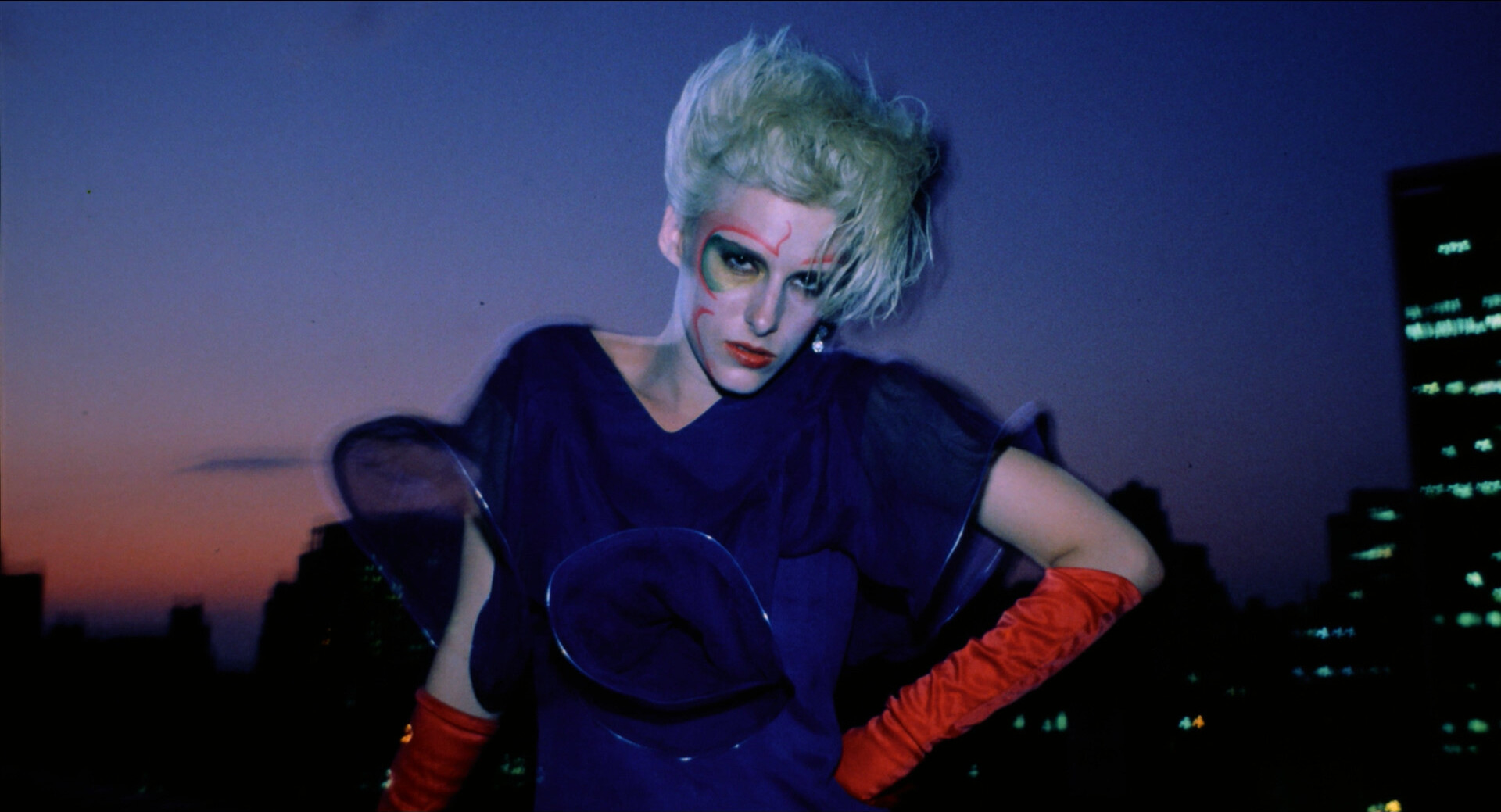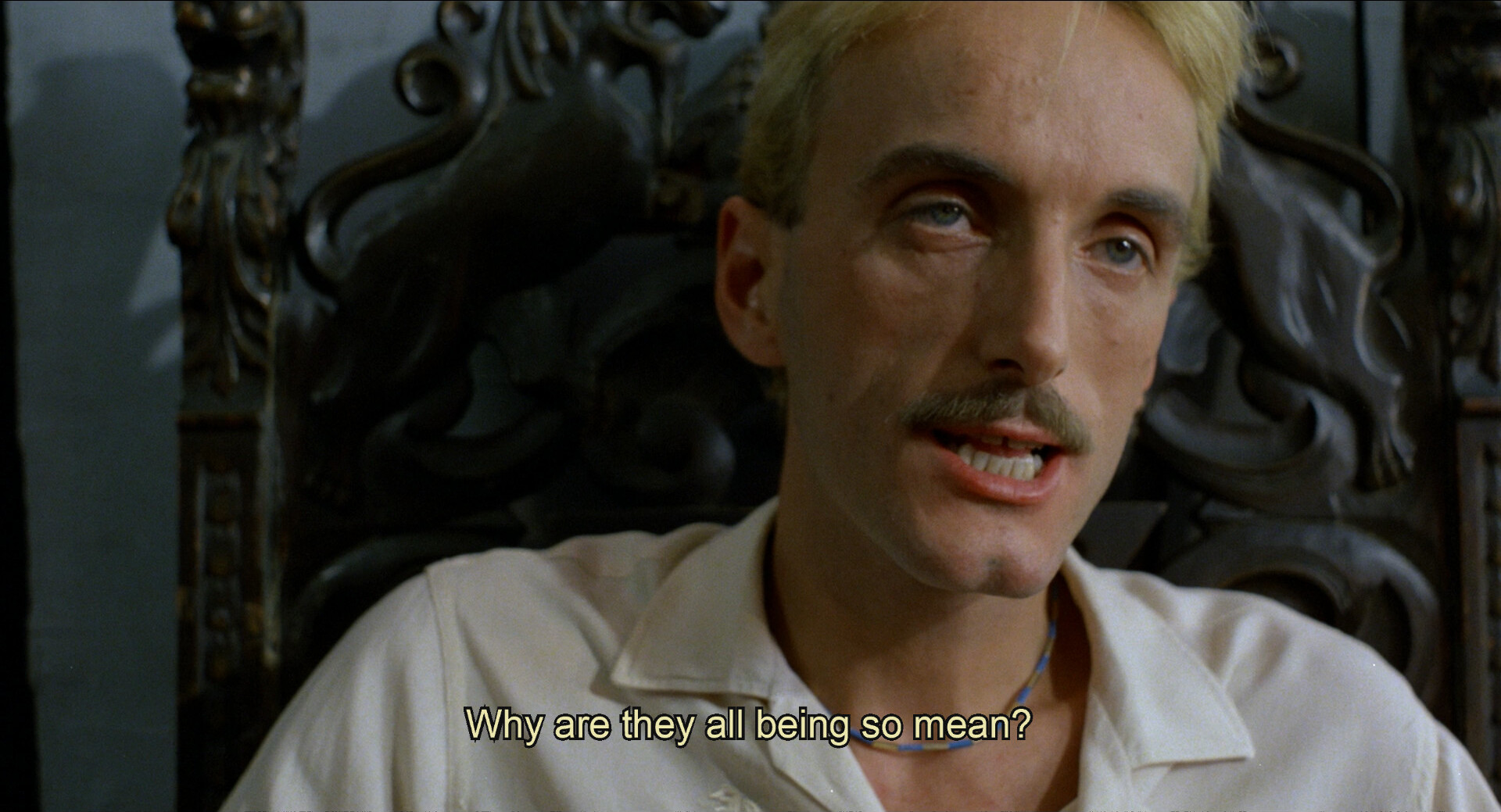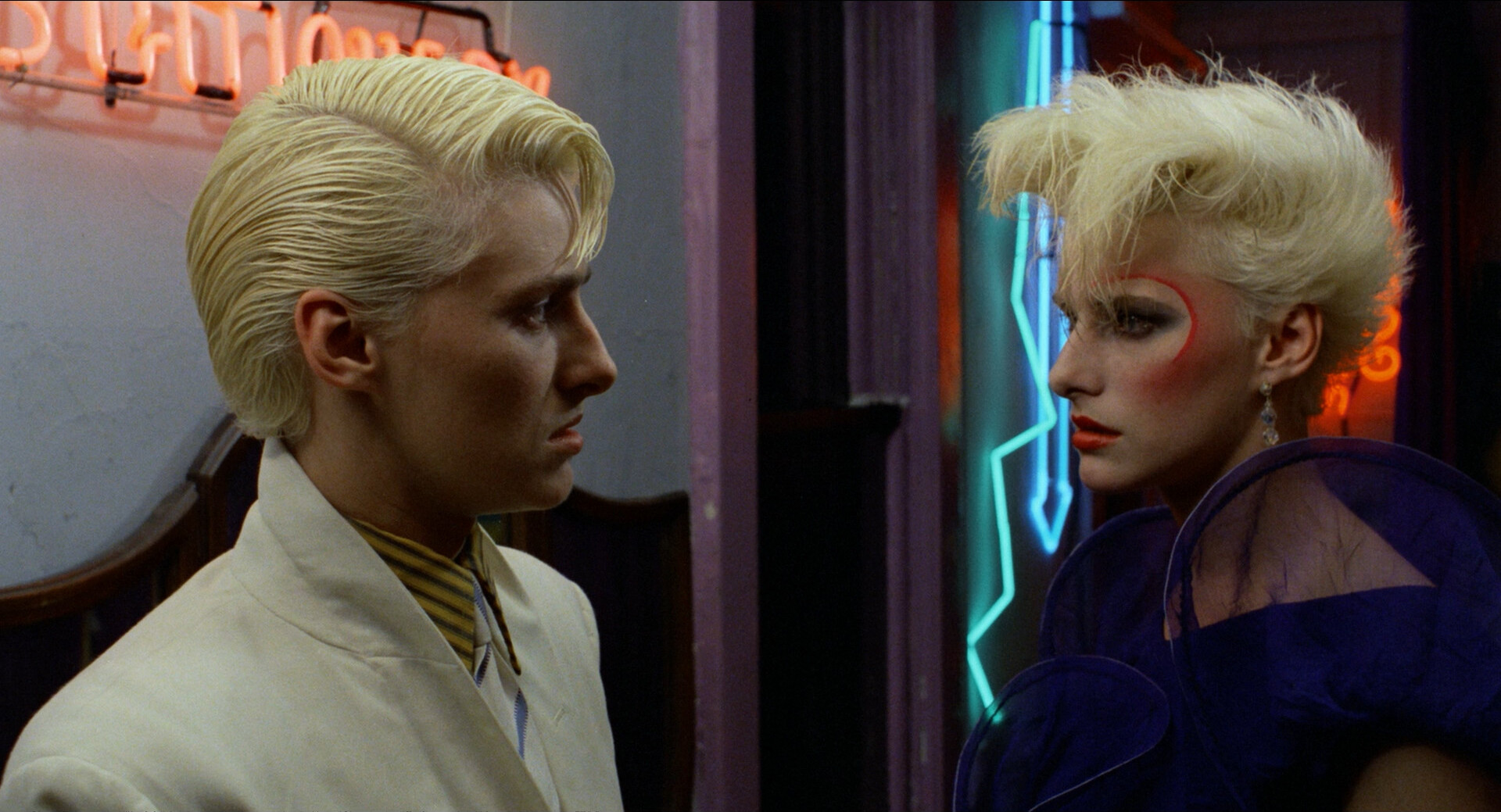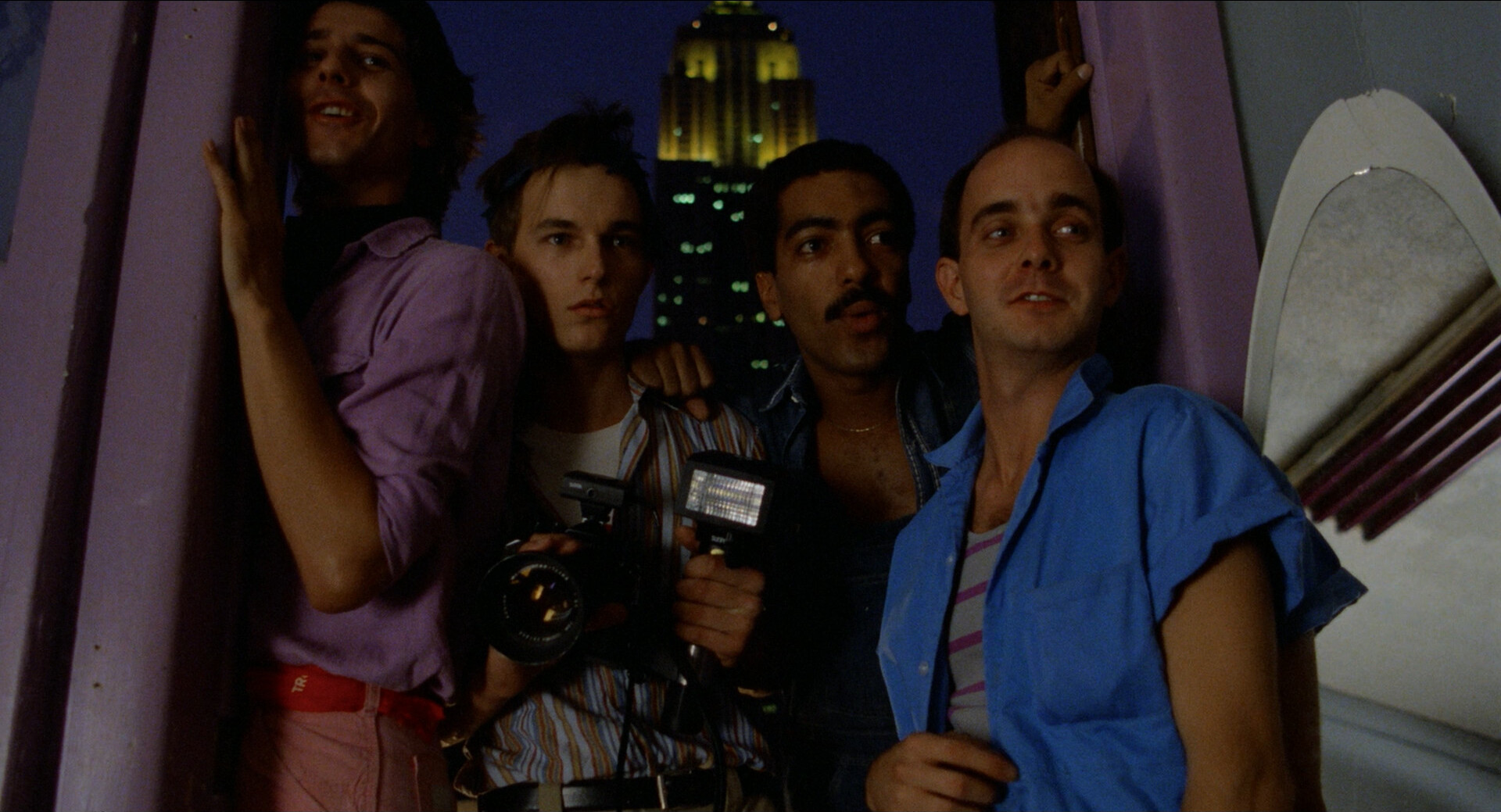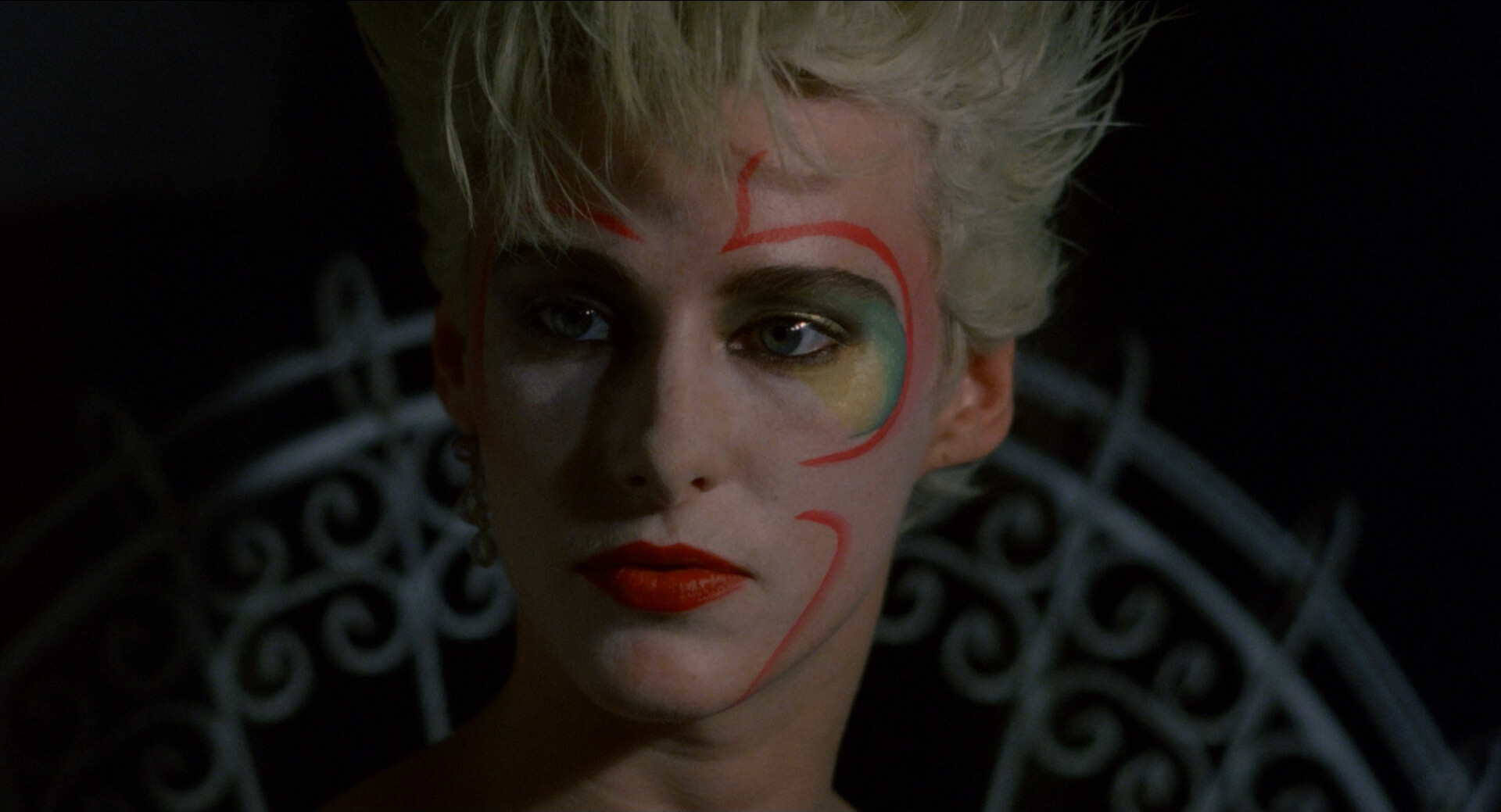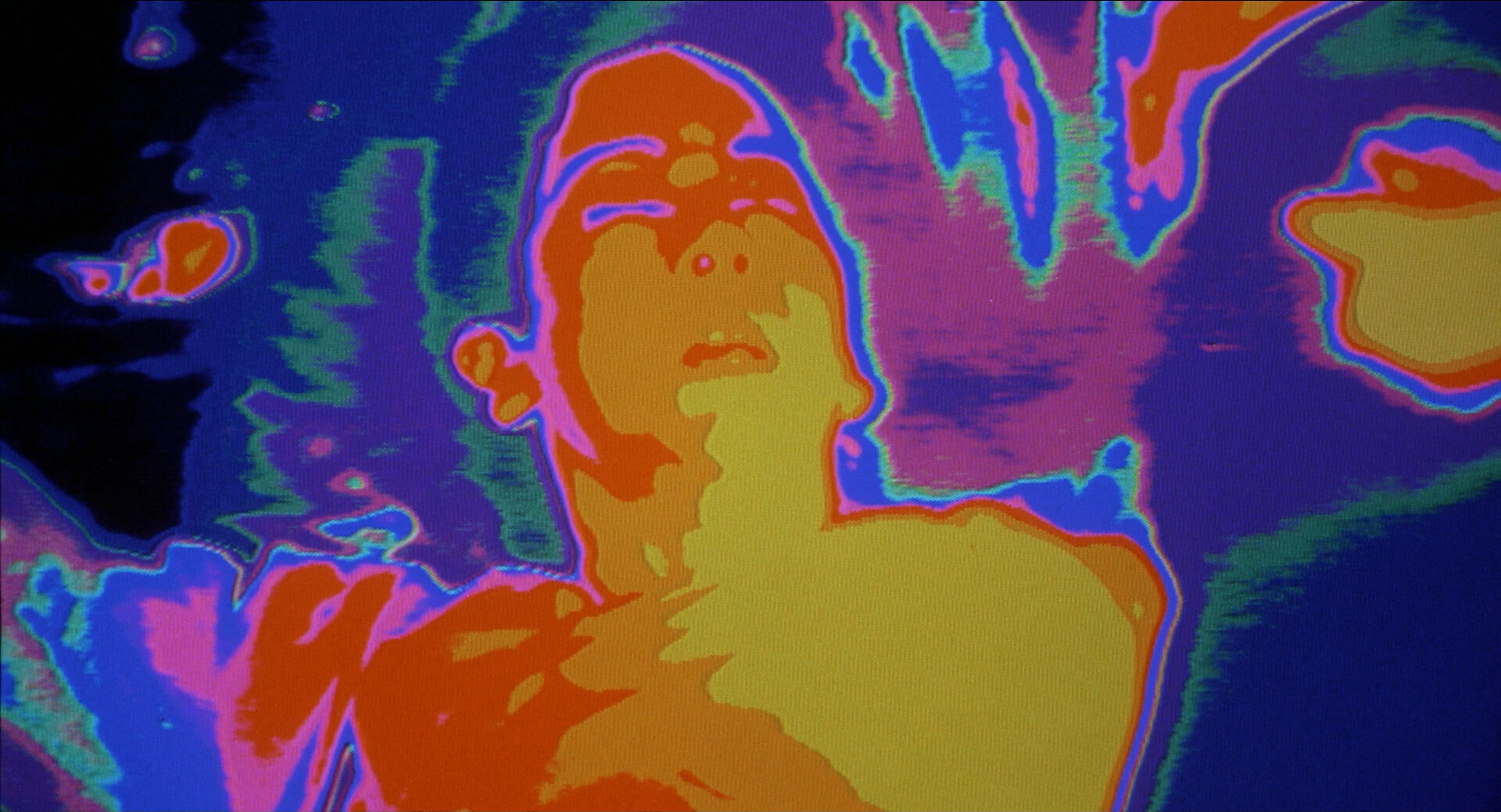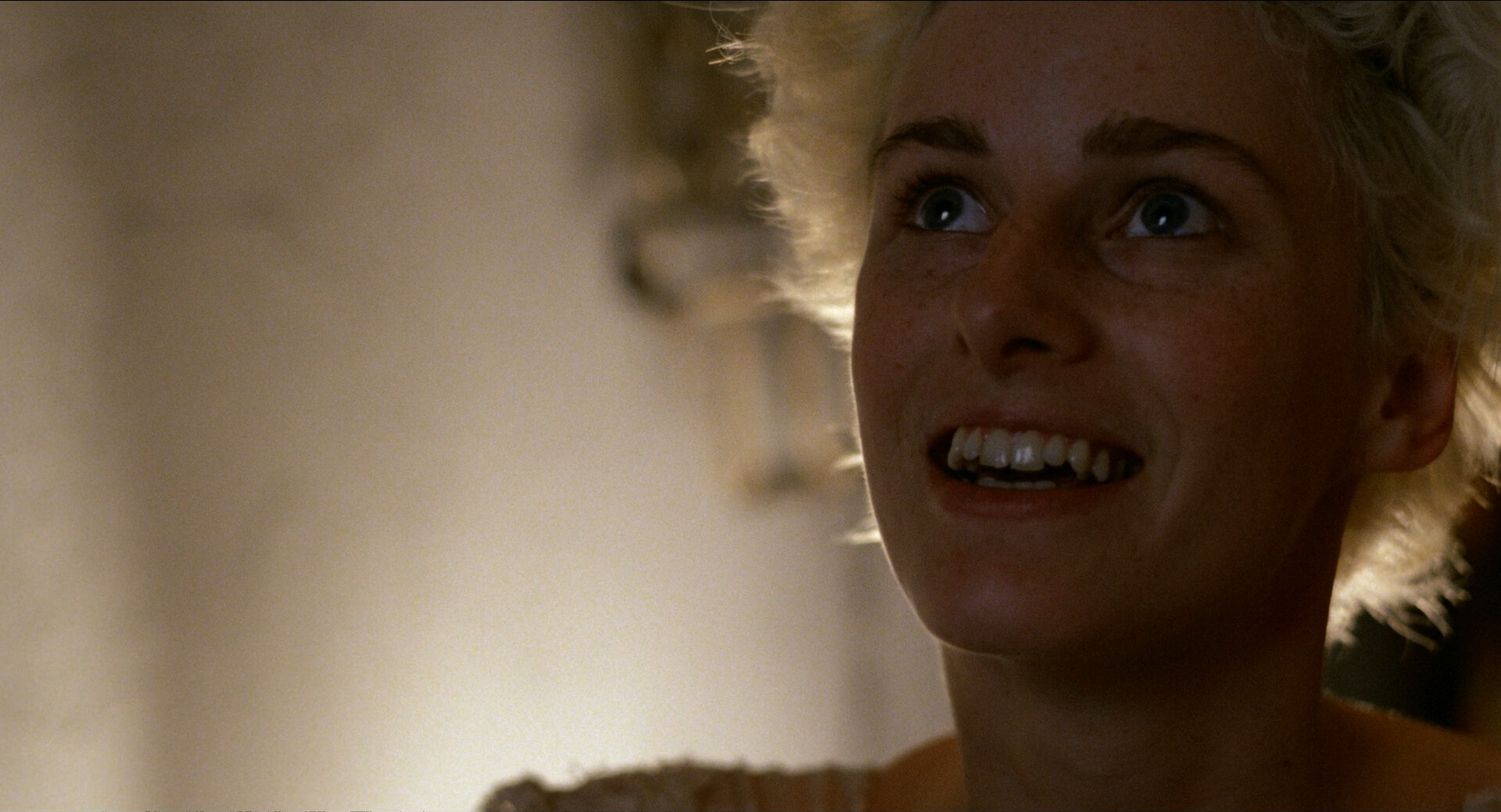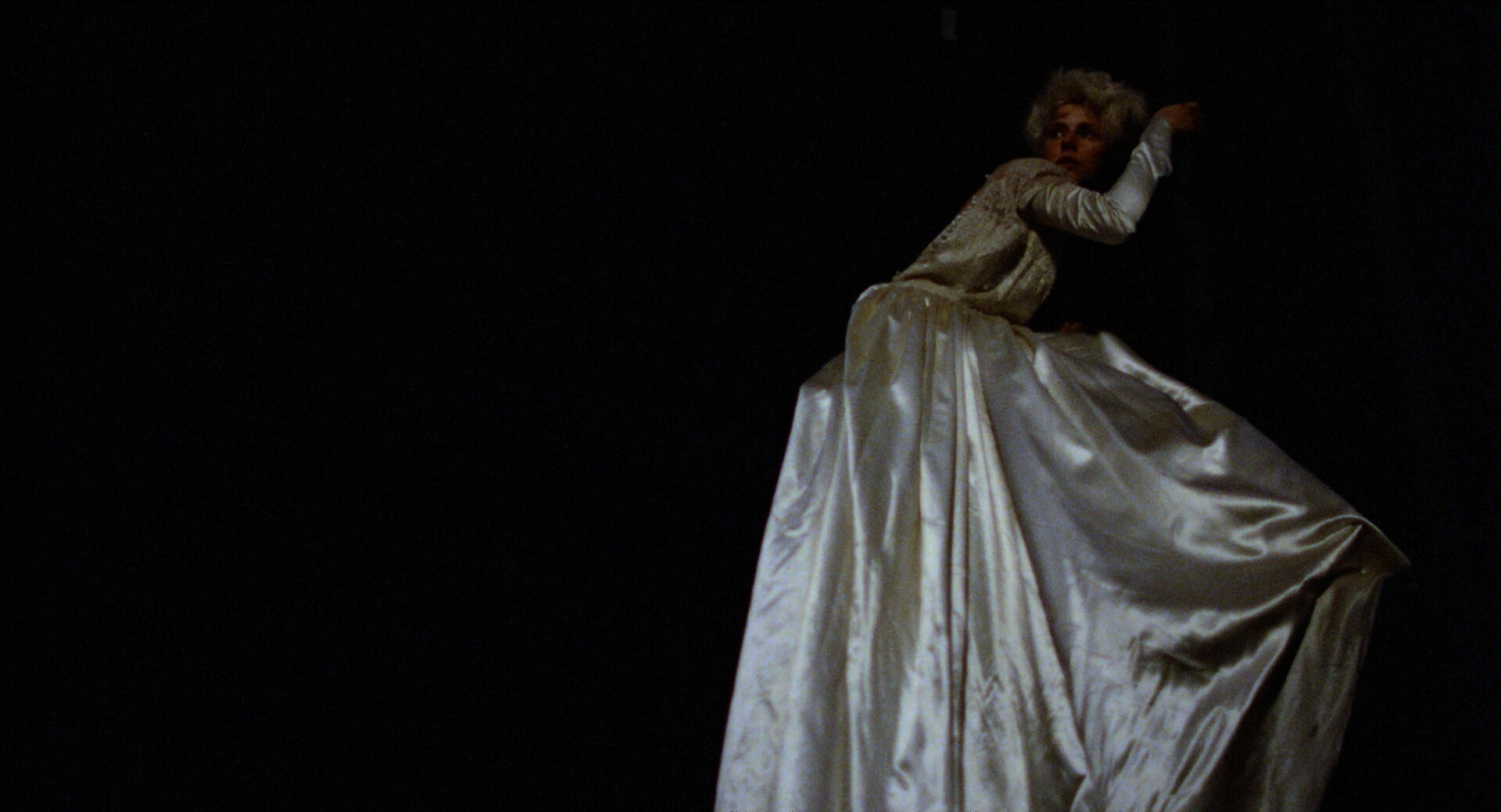 I didn't type anything up there because I was just riveted by this movie. The visuals are stunning, and the soundtrack is propulsive. It's a movie like nothing else — absolutely brilliant. The costumes, the looks, the performances…
Now, I can totally understand if somebody were to ⚀ this movie, because it's a lot. And so many rapes.
But:
Liquid Sky. Slava Tsukerman. 1982. ⚅