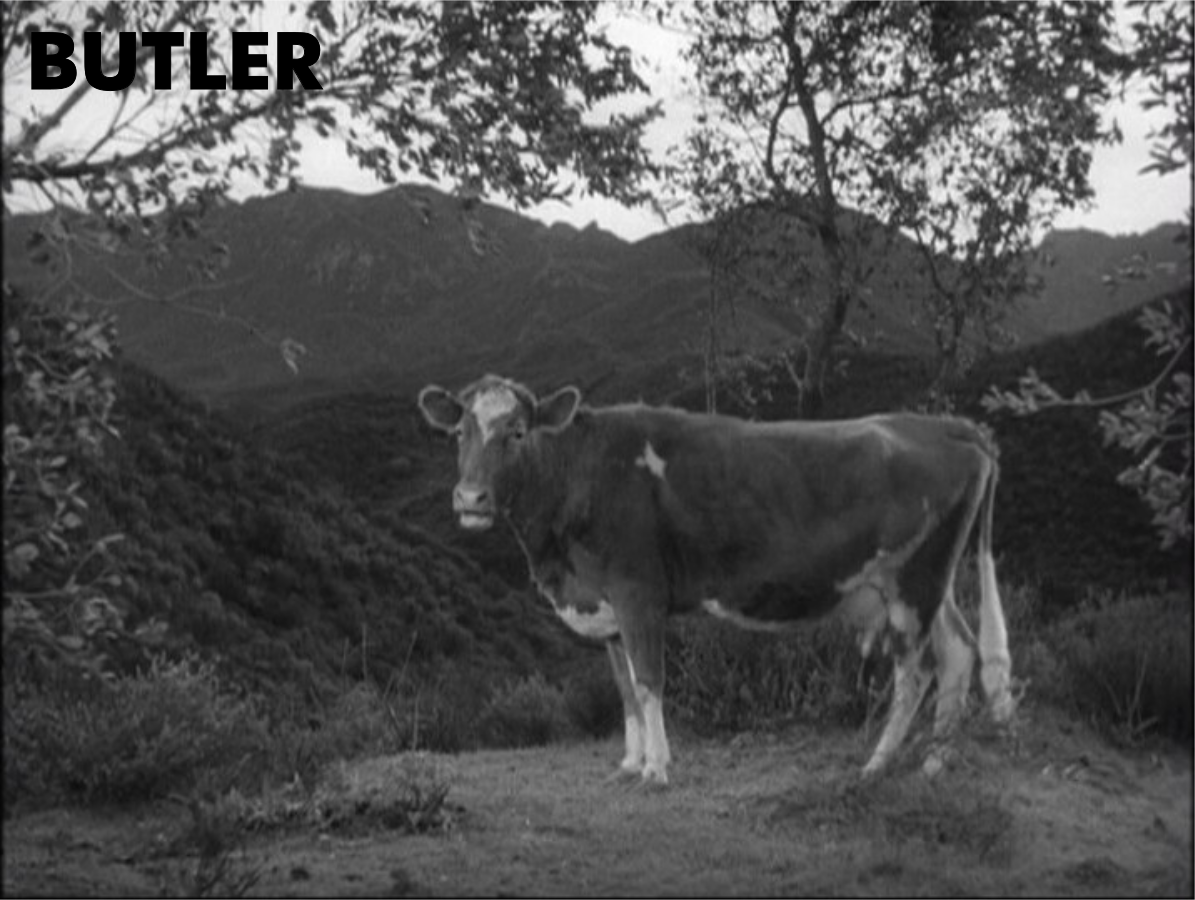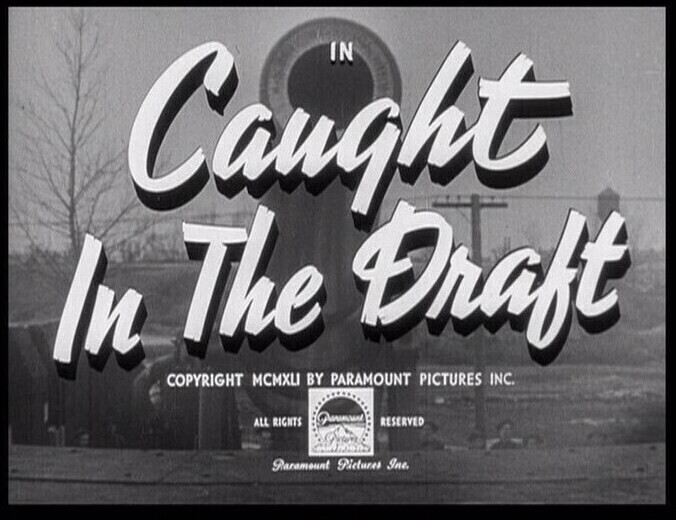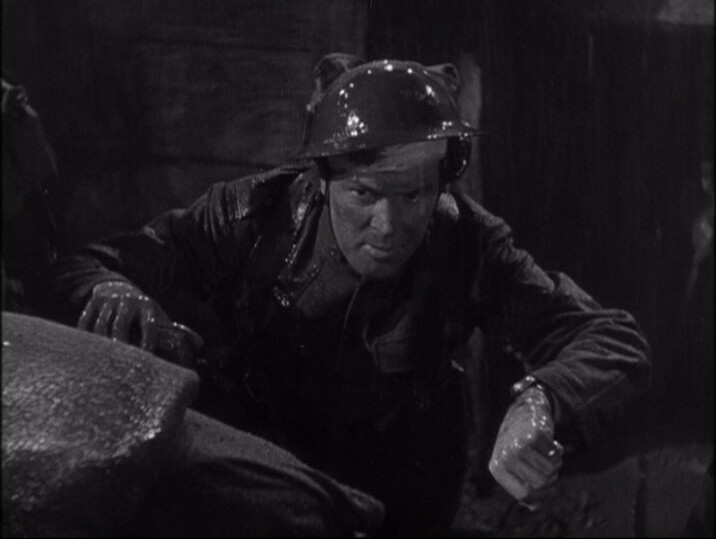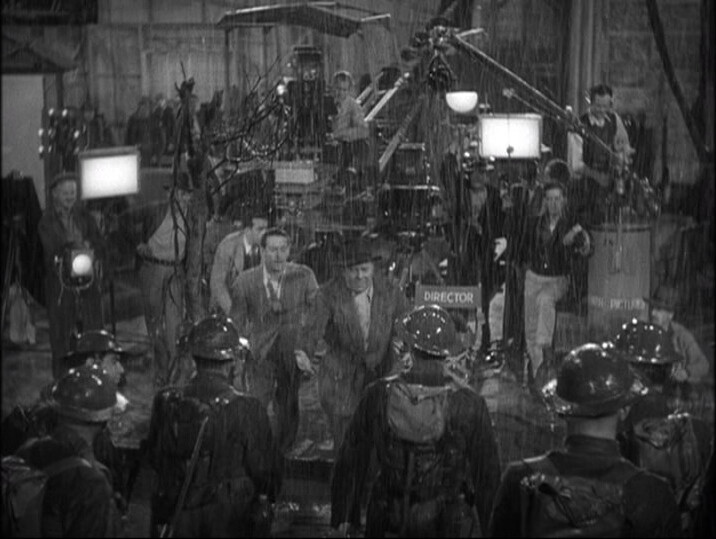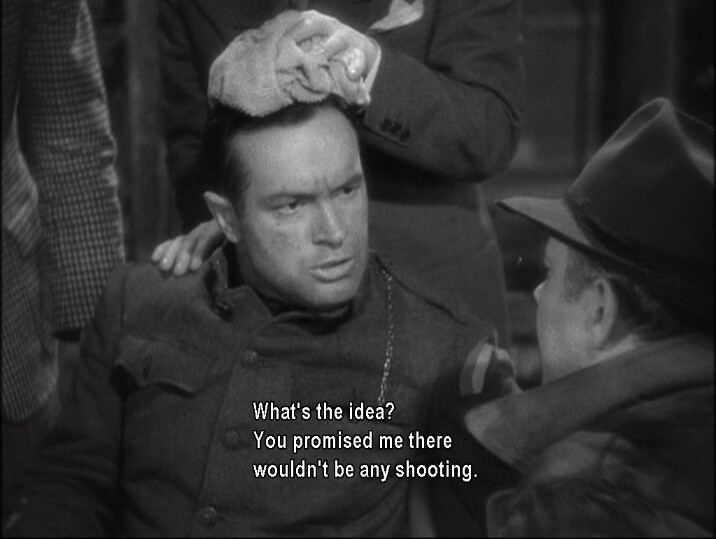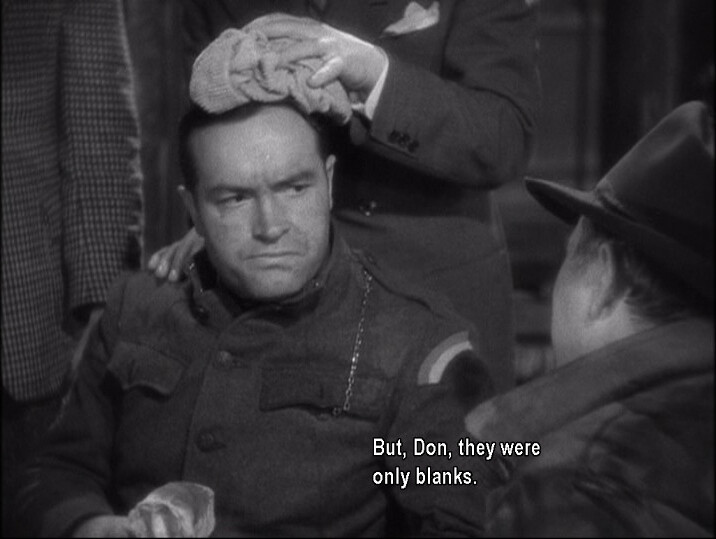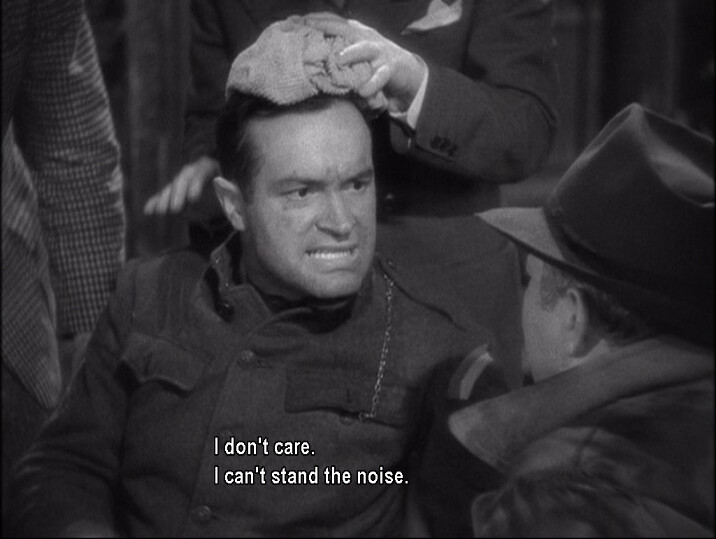 Bob Hope is really leaning into his "jumpy wimp" persona…
Before starting this Bob Hope box set (from the late 30s/early 40s), I wasn't really much aware of him as an actor. I mean, I must have seen him a bunch of times, but somehow I think of him as a TV guy or something? And I've seen none of the almost dozen movies in this box set before, so I guess that means that his movies aren't exactly critics favourites.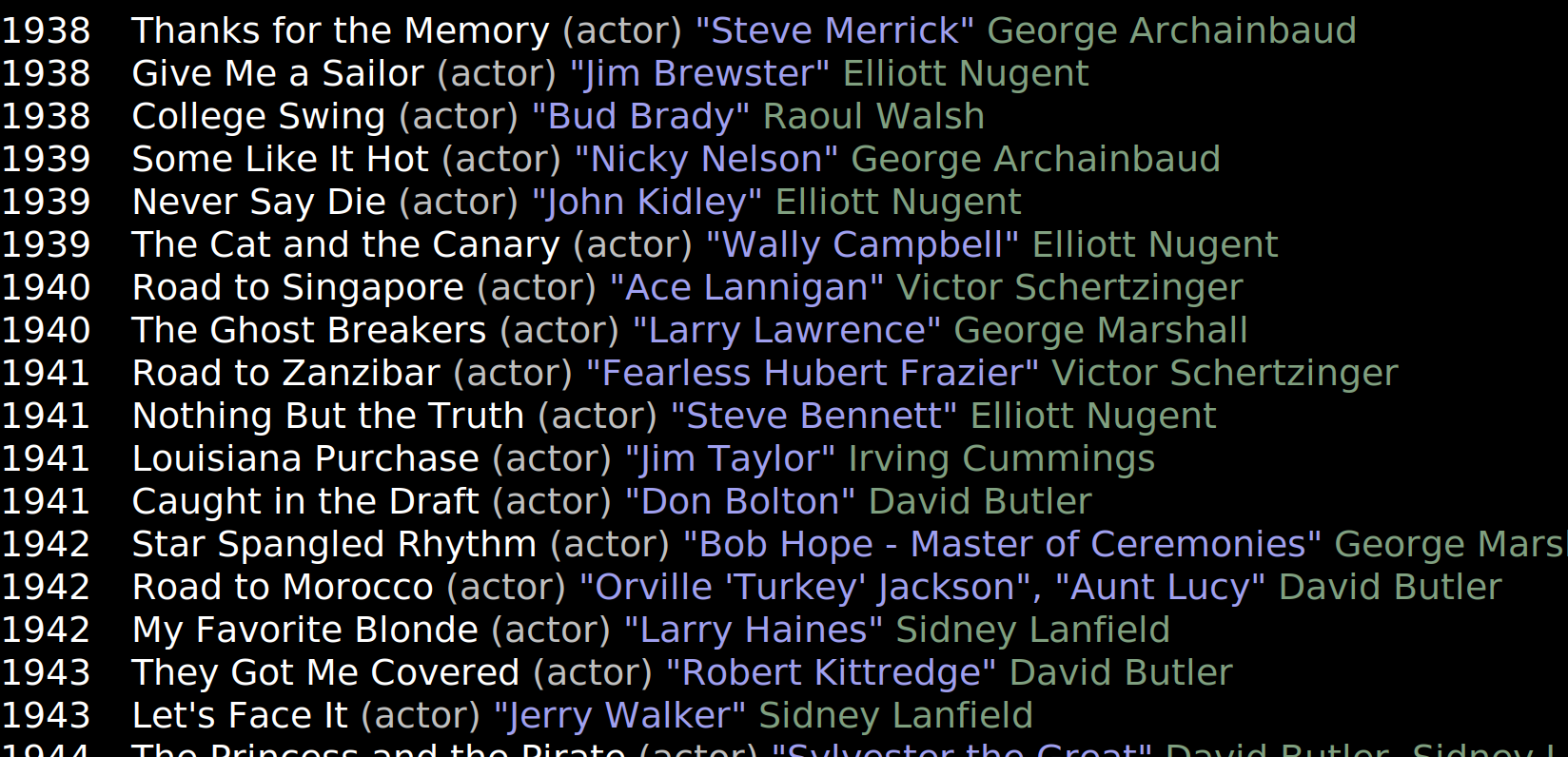 Look at that start of his film career — pumping out multiple films each year from the get go. But these aren't exactly high-falutin' auteur movies — they're made by sturdy studio hands like George Archainbaud and Elliott Nugent.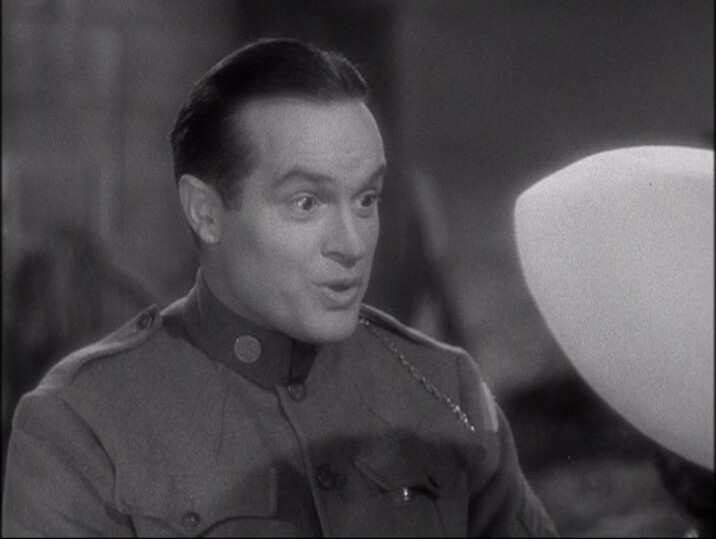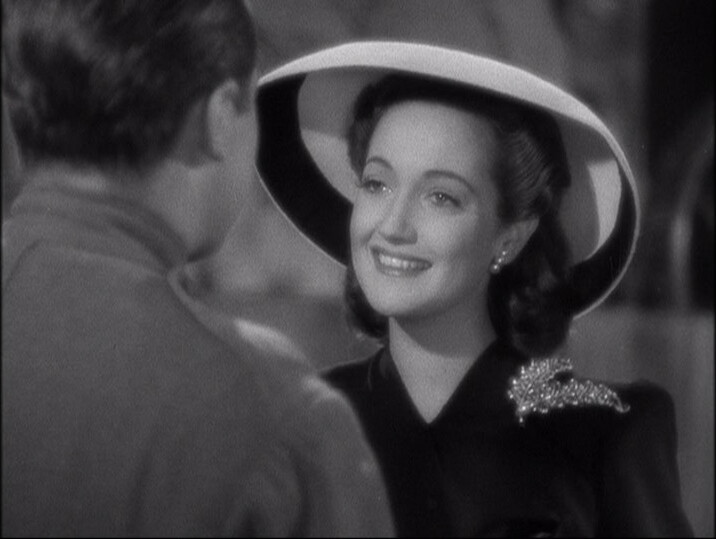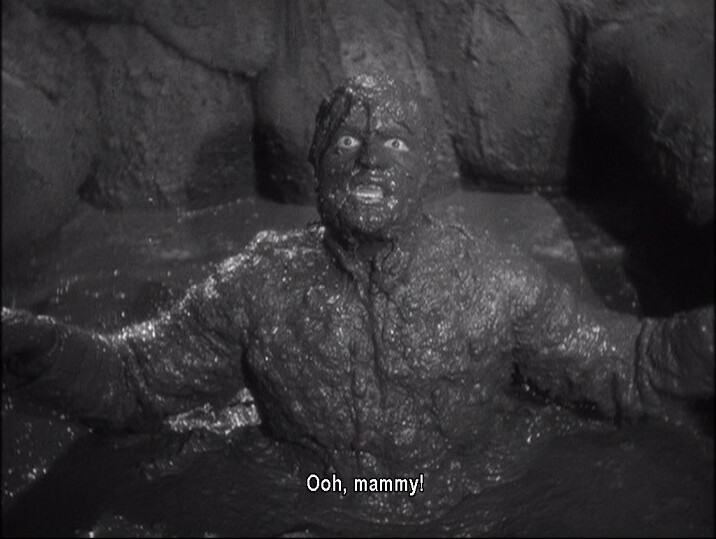 Oof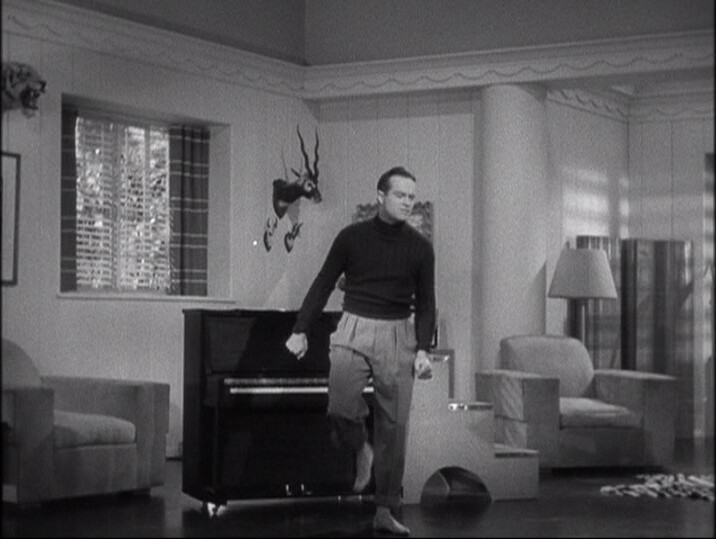 So this film is about an actor who tries to get out of the draft (because he's afraid of loud noises and stuff). This is from 1941, which makes it really, really topical, so I guess it was made very quickly?
This is by another veteran director I'm not familiar with. He directed his first movie in 1913 and did more than a hundred movies. And it's well-made — but it doesn't quite have the manic zip of some of the other movies on this box set.
The film was a big hit and became Paramount's second most successful release of 1941 after Louisiana Purchase.
And I can see why — it's so topical (with a premiere just a few months before the US entered WWII) and is properly patriotic, taking the Bob Hope character from abject cowardice to (I'm presuming) a heroic ending.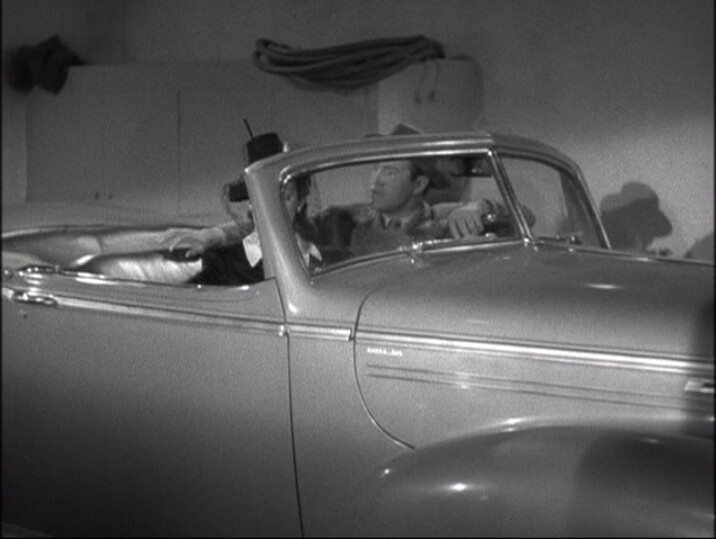 But it does look like it was made in a hurry. I mean, it mostly looks great, but there's scenes where you feel they'd have moved the camera a bit to get a better angle if they'd had more time — like this little bit, where their faces are covered for most of the scene.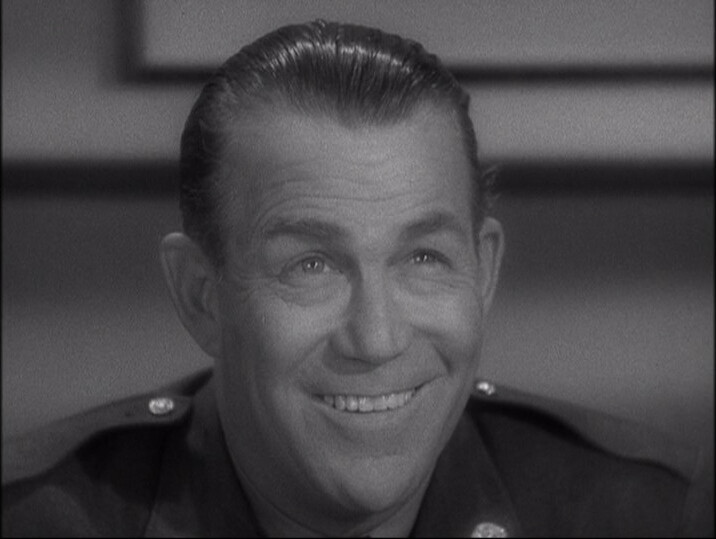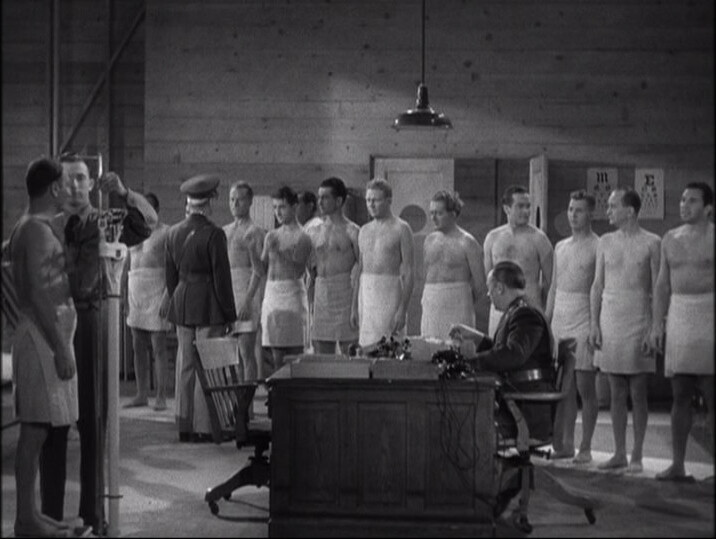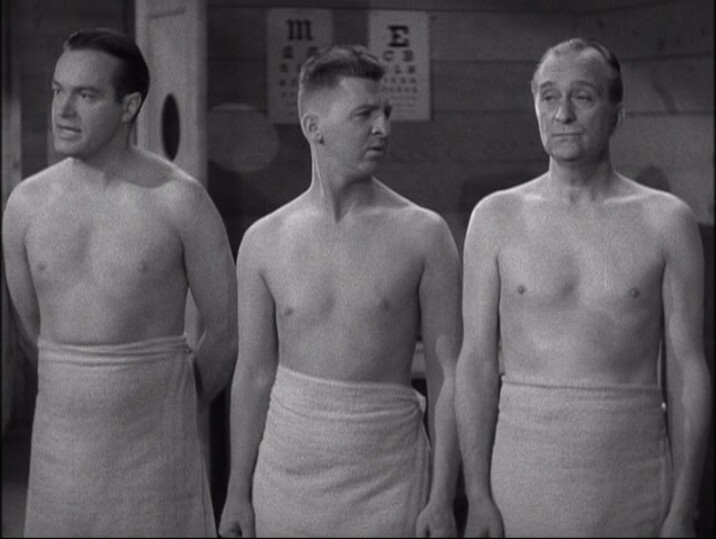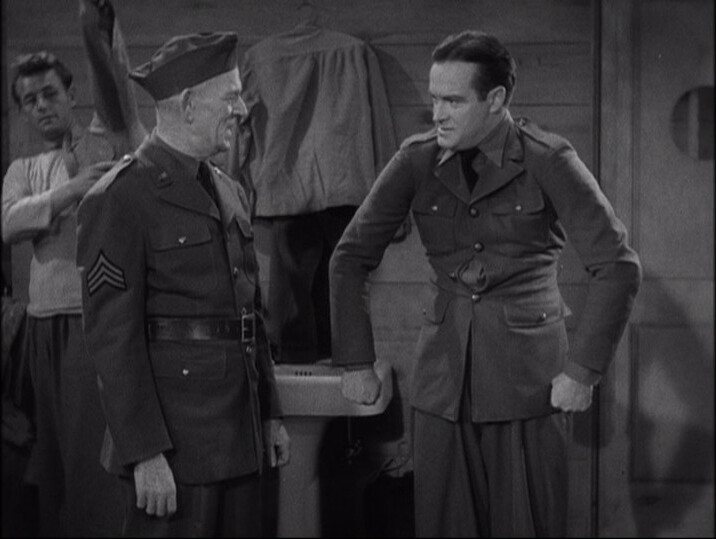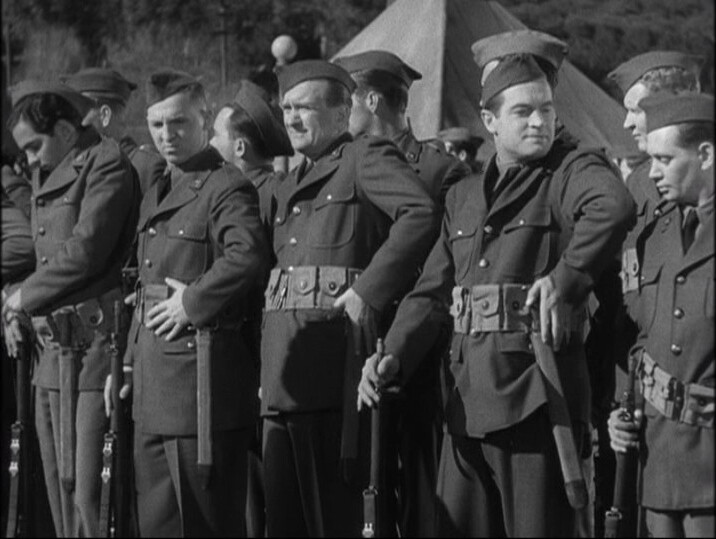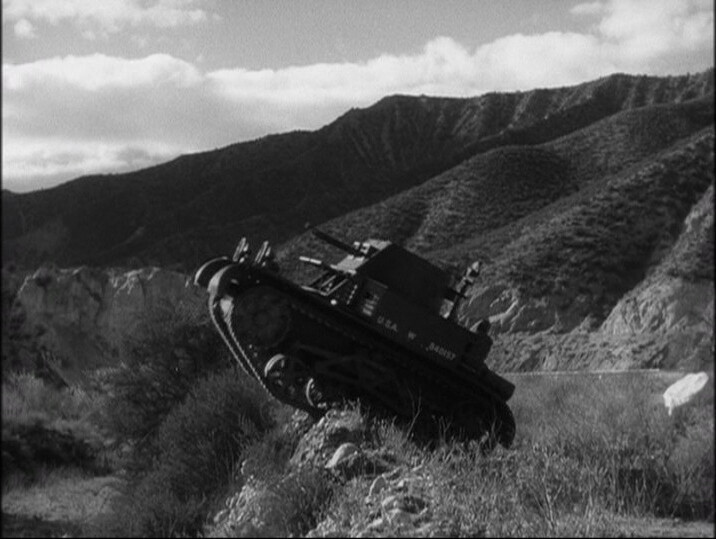 This bit was really impressive (and funny).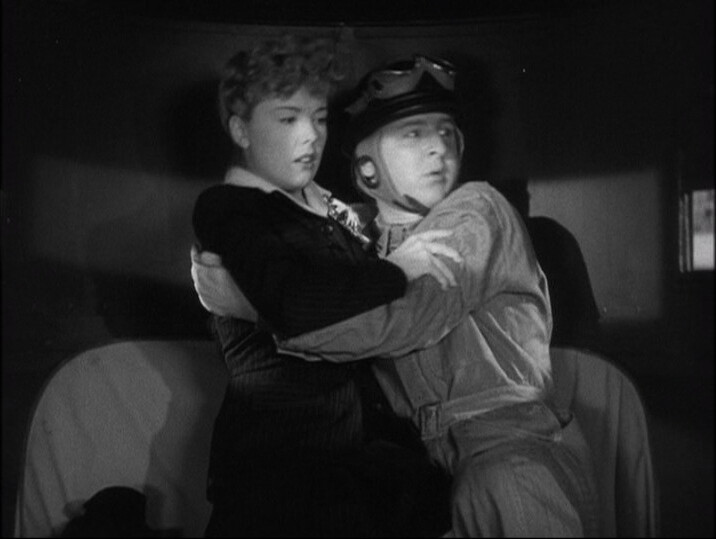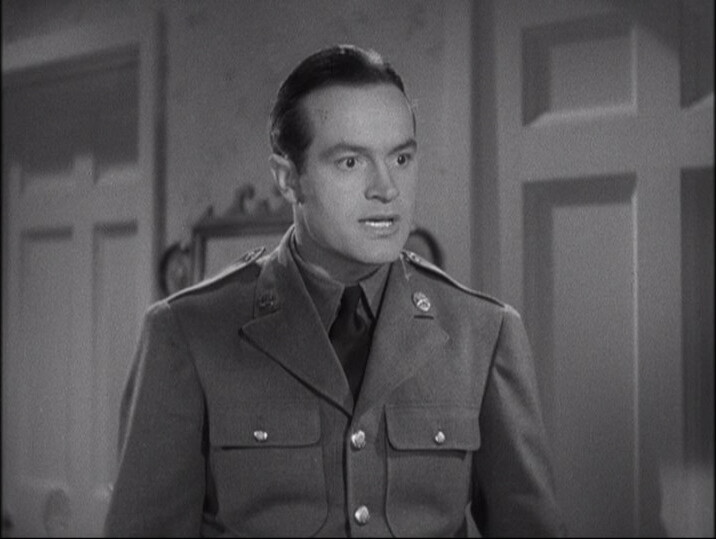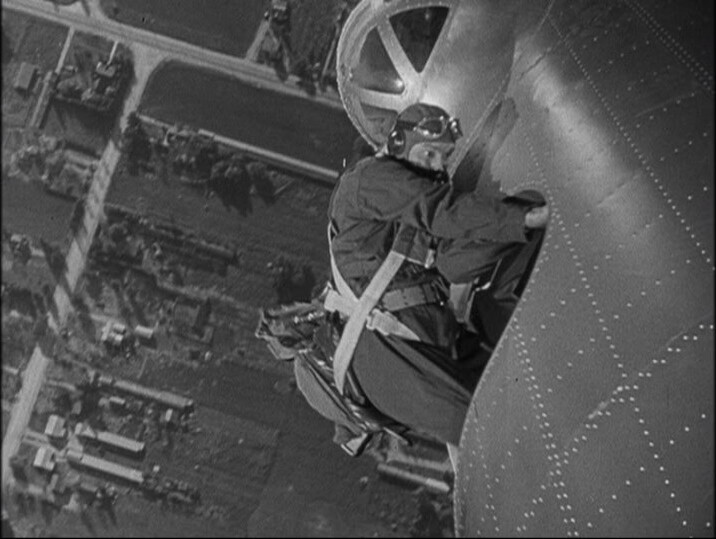 Not all the gags are as snappy, though. This was a good idea, but it just lacked some timing.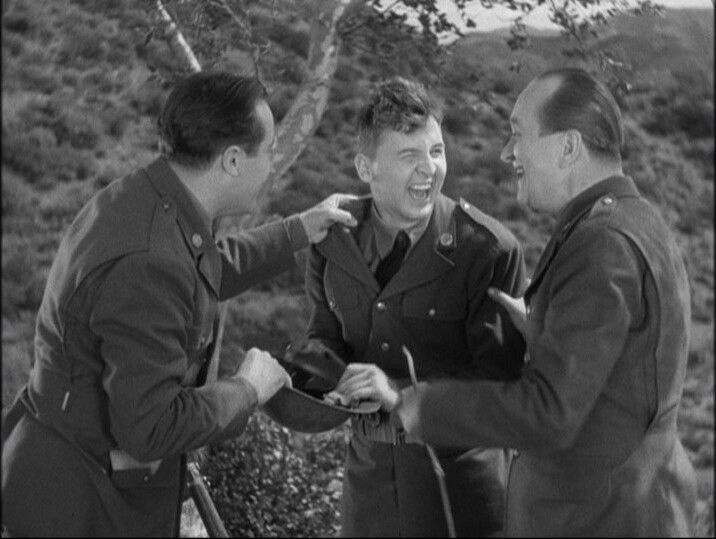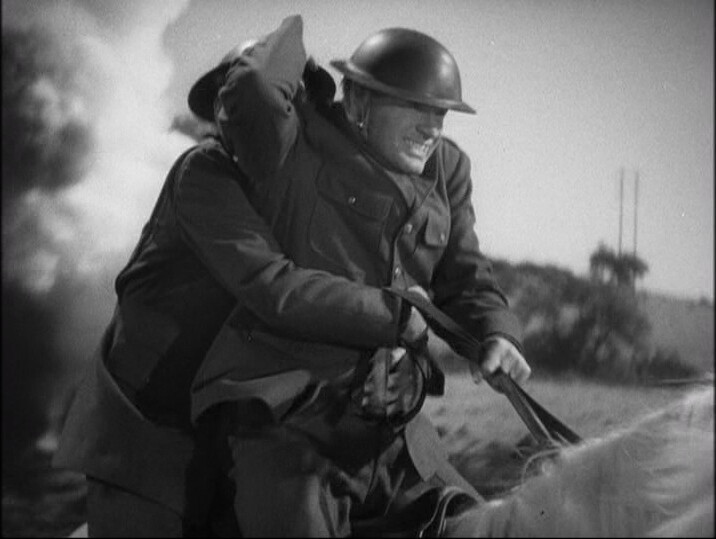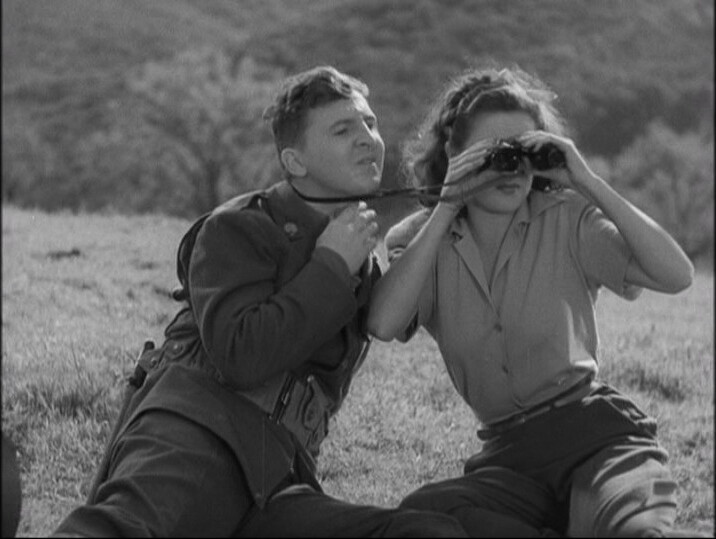 It's fun! But it's not fun enough.
Caught in the Draft. David Butler. 1941. ⚂