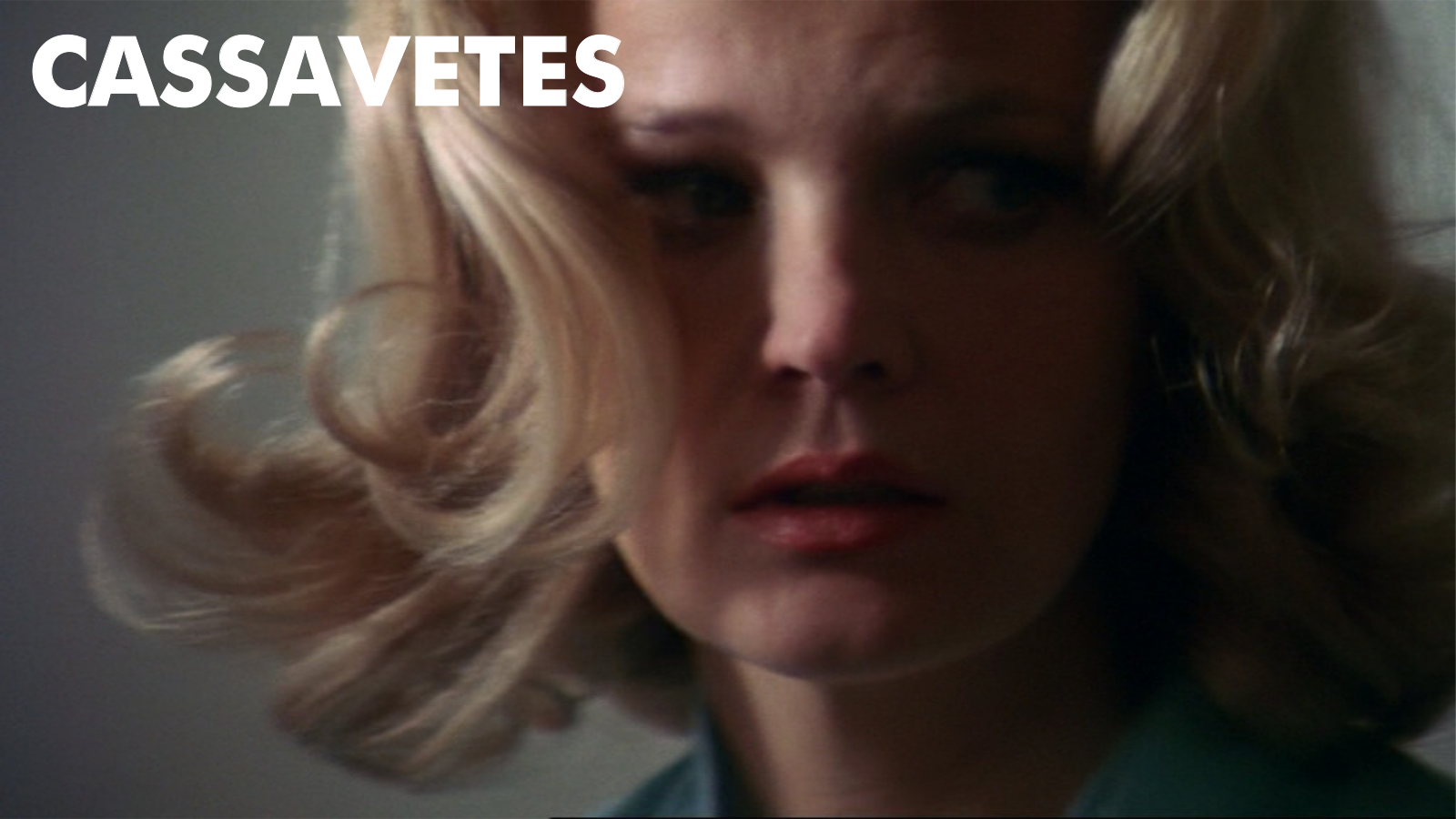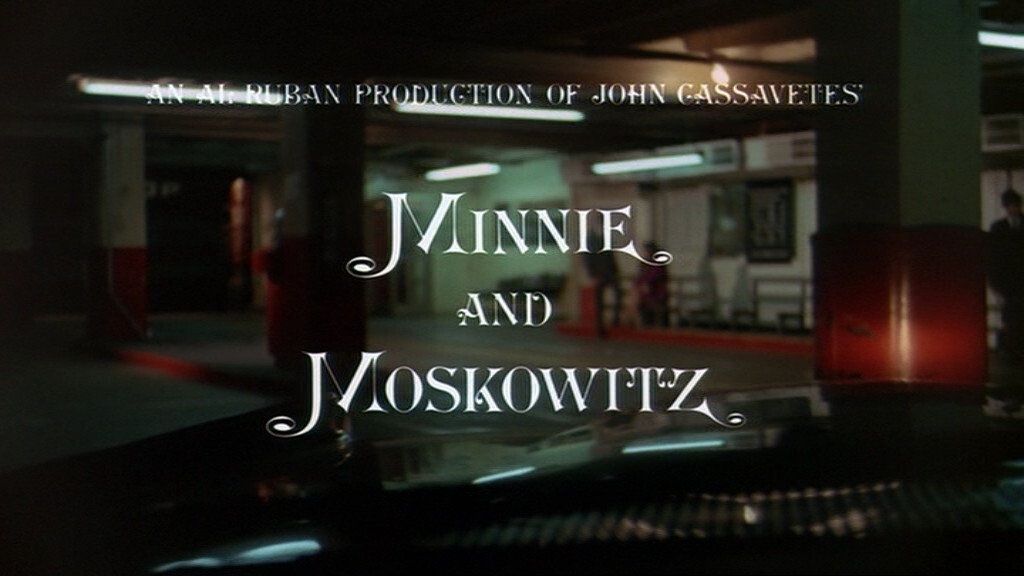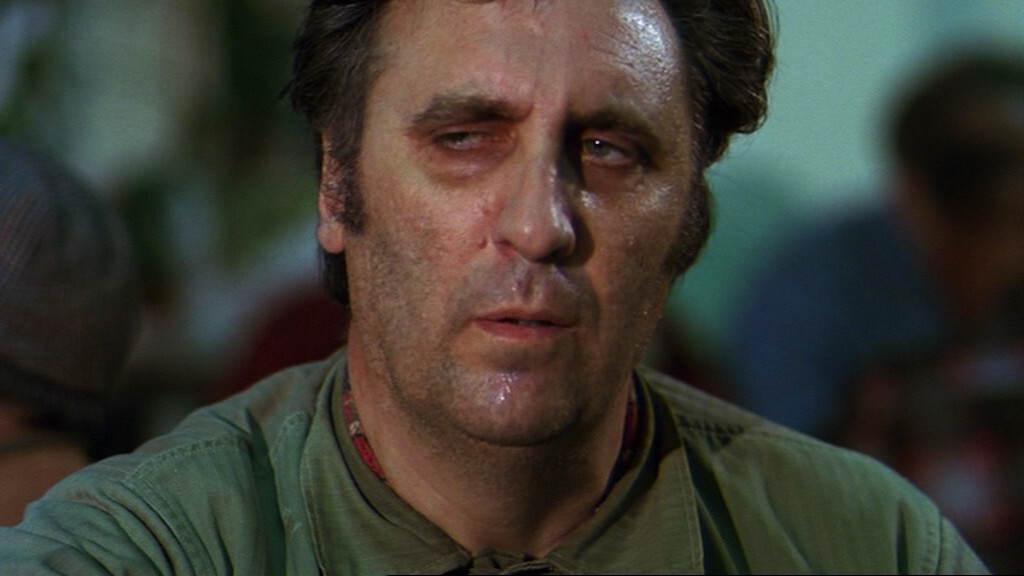 He seems like a nice guy…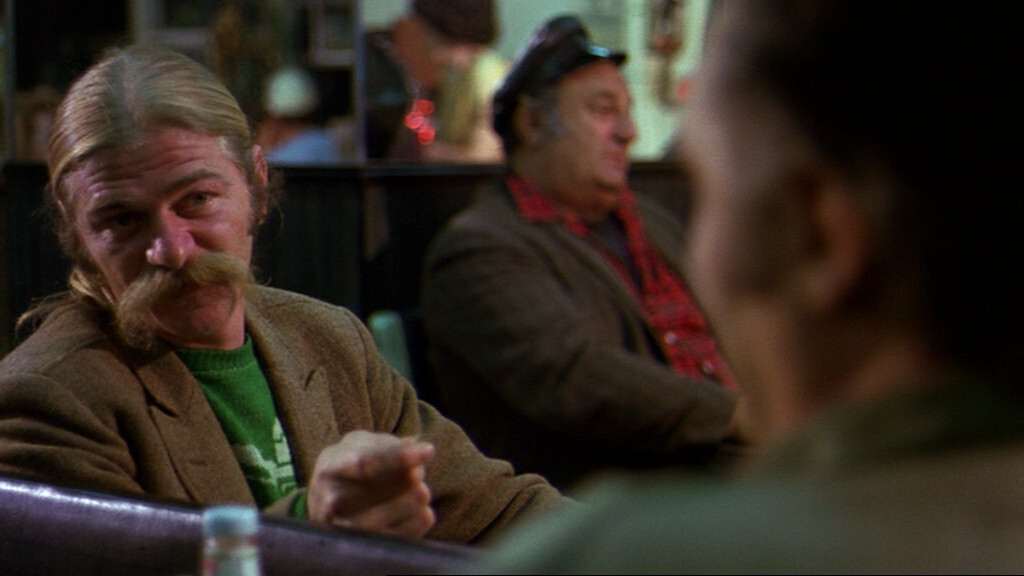 This is unusual in that it's about a guy that's not a Cassavetes stand-in (apparently) — instead it's about an insufferable guy with a handlebar stache.
And unusually for a Cassavetes film, Criterion hasn't done a release, so I had to get a Spanish DVD of this.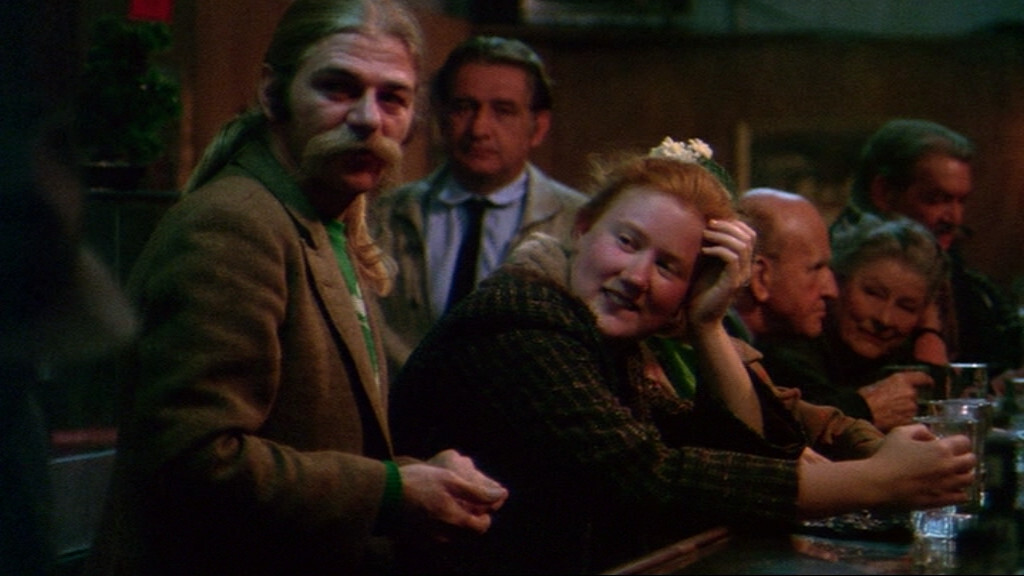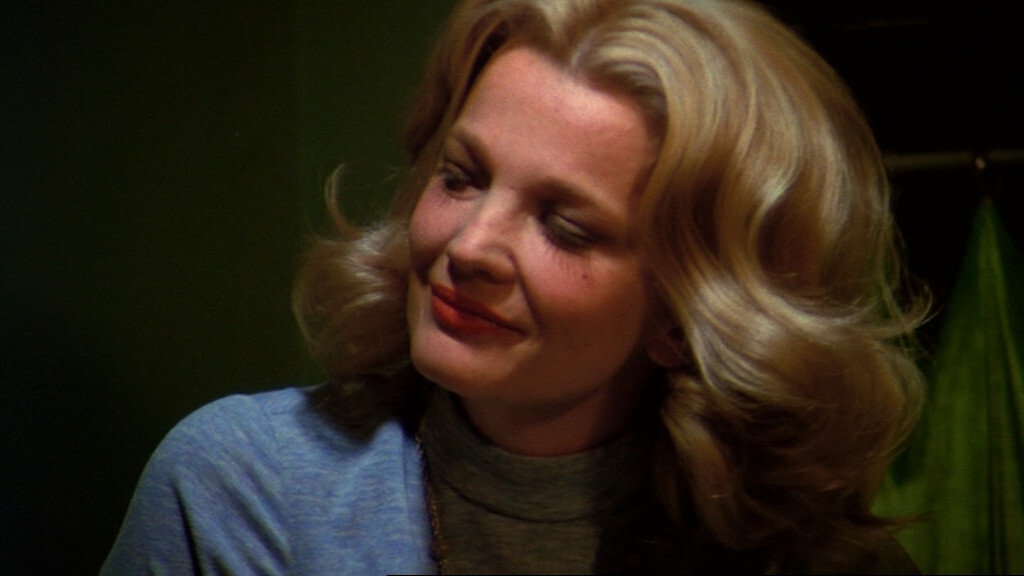 Gena Rowlands!
This movie seems even more improvised than Cassavetes' movies usually are?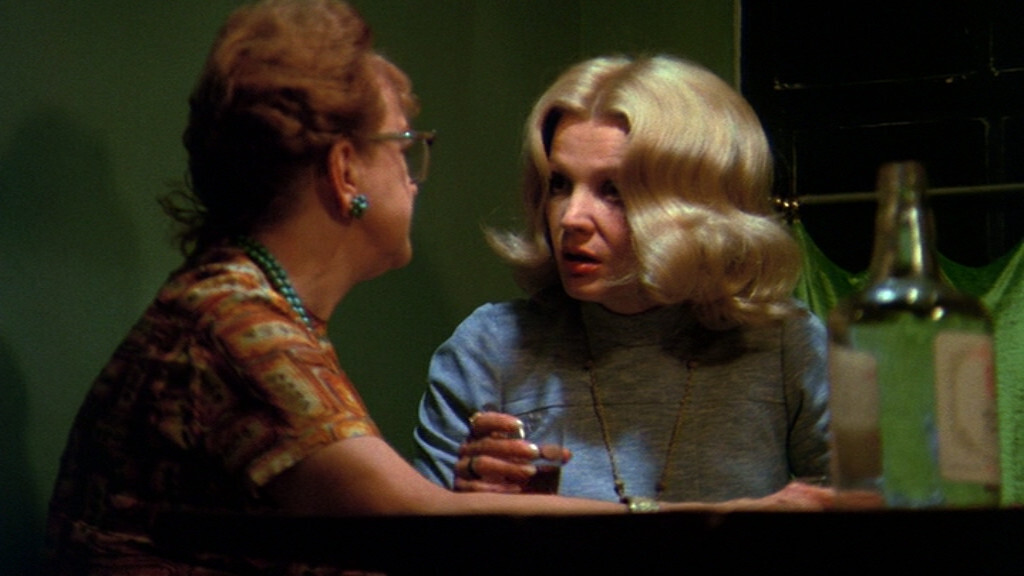 The first bit was *yawn* but once the film shifted to Rowlands, I'm totally riveted.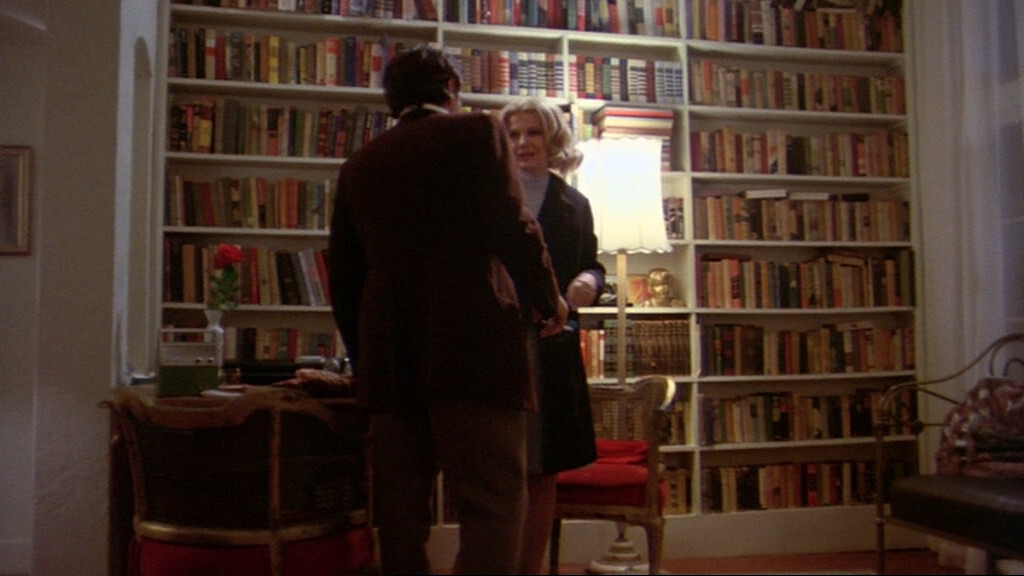 Nice bookcase!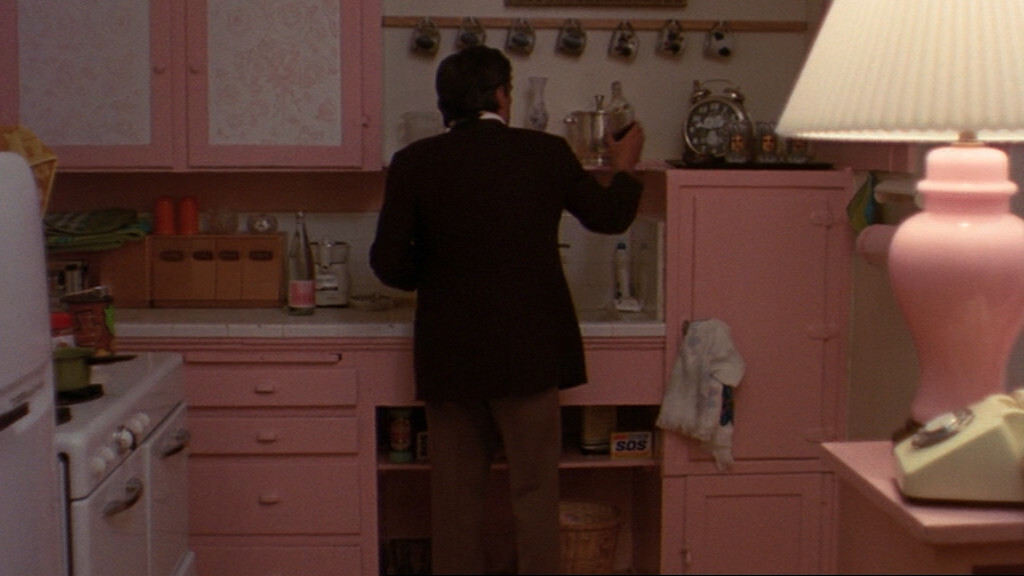 That's a colour scheme…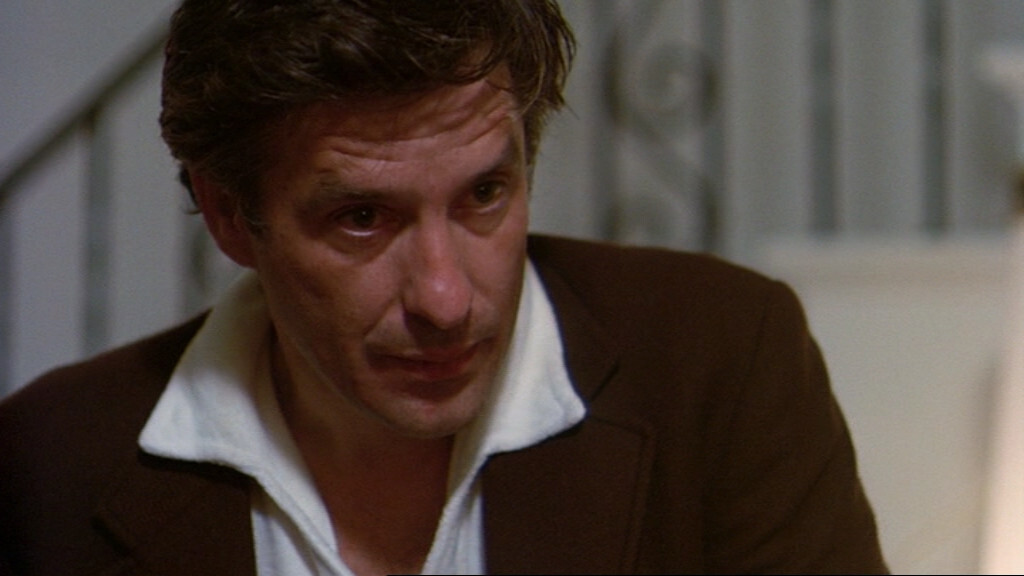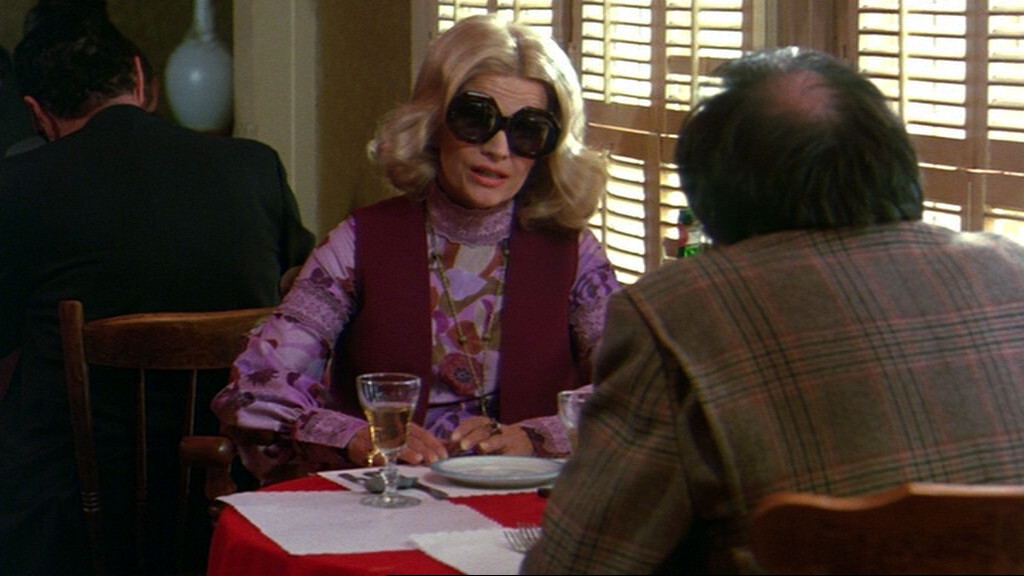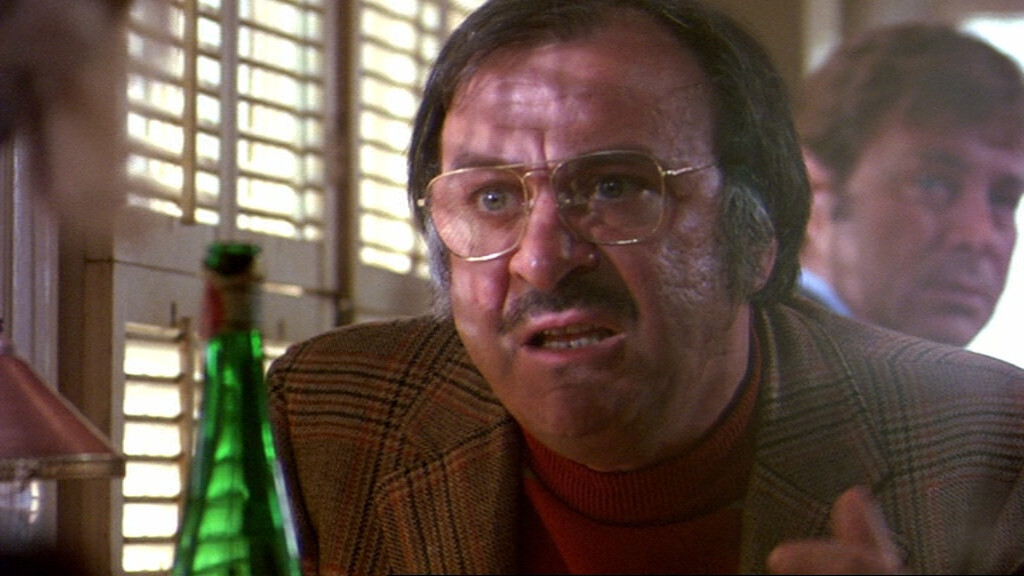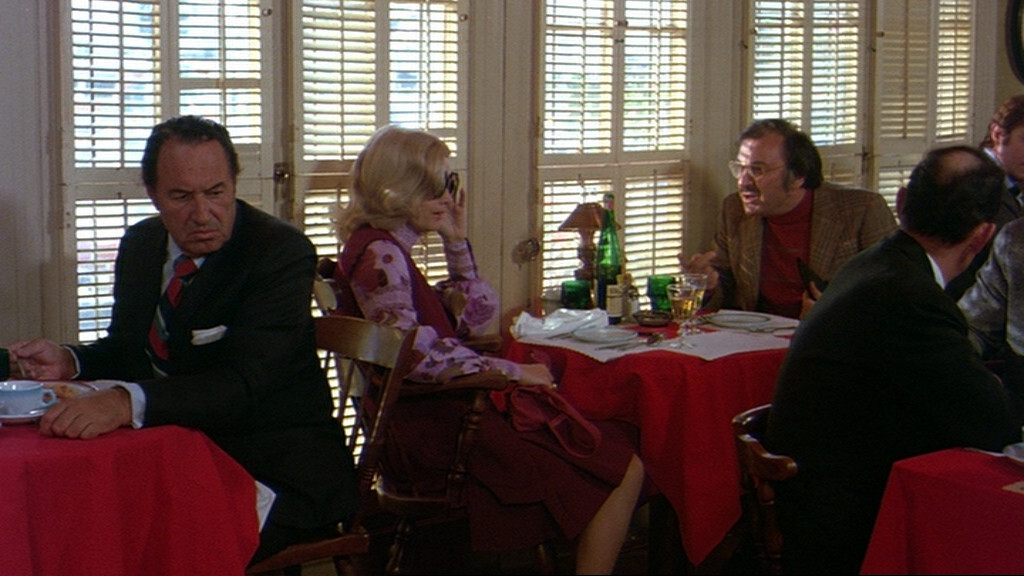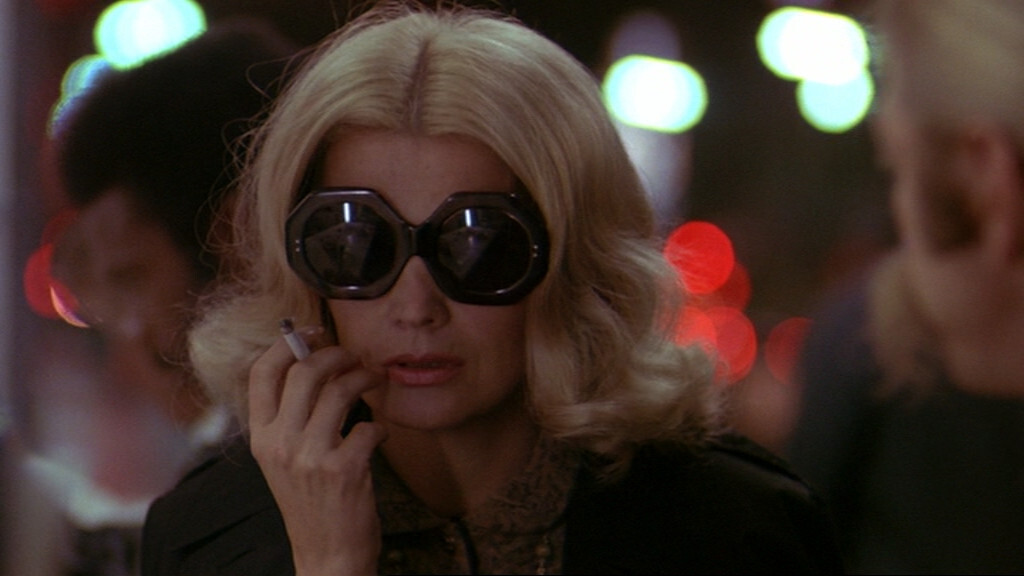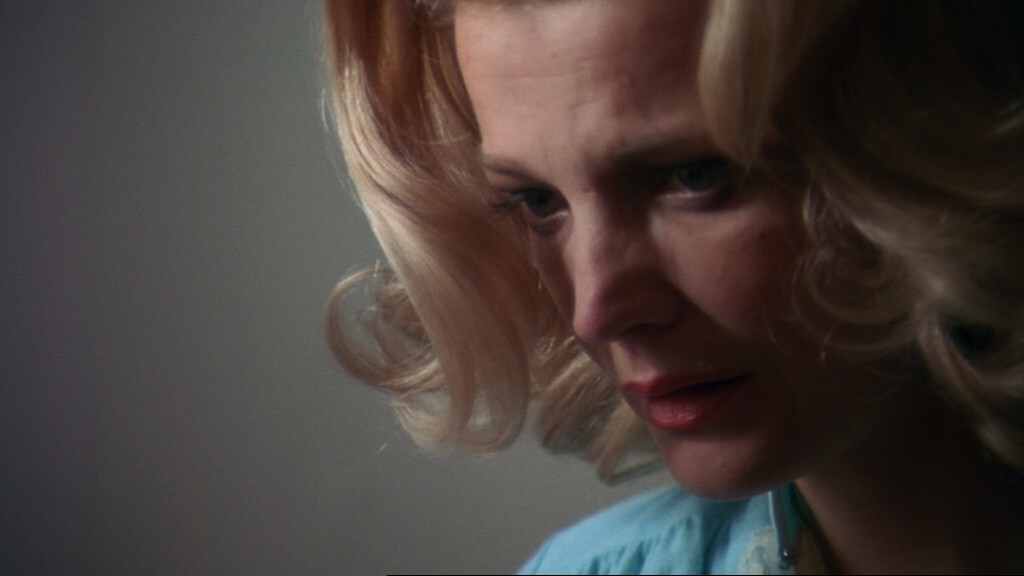 This alternates between being fascinating and being frustrating, so it's very this.

Oh, imdb.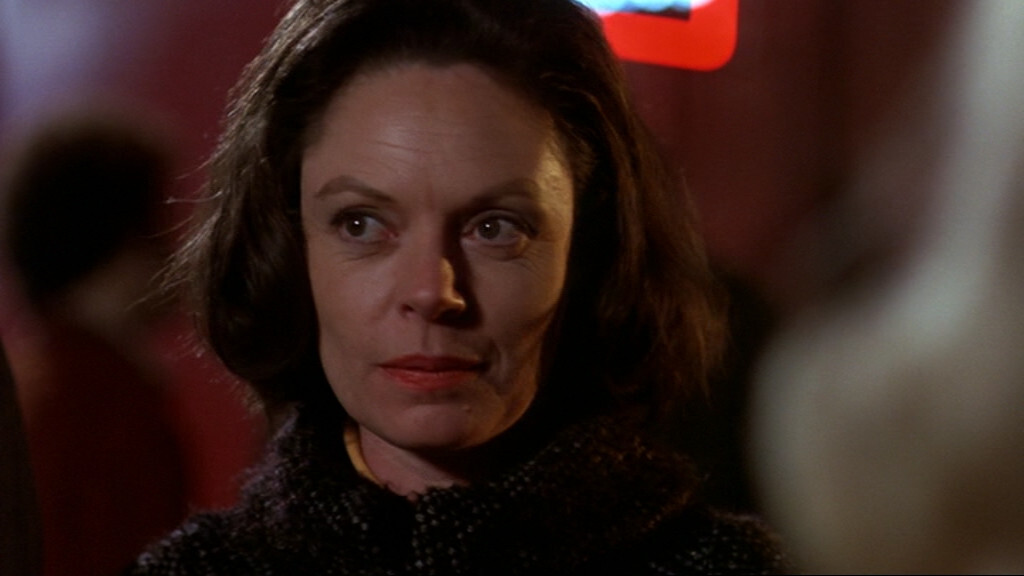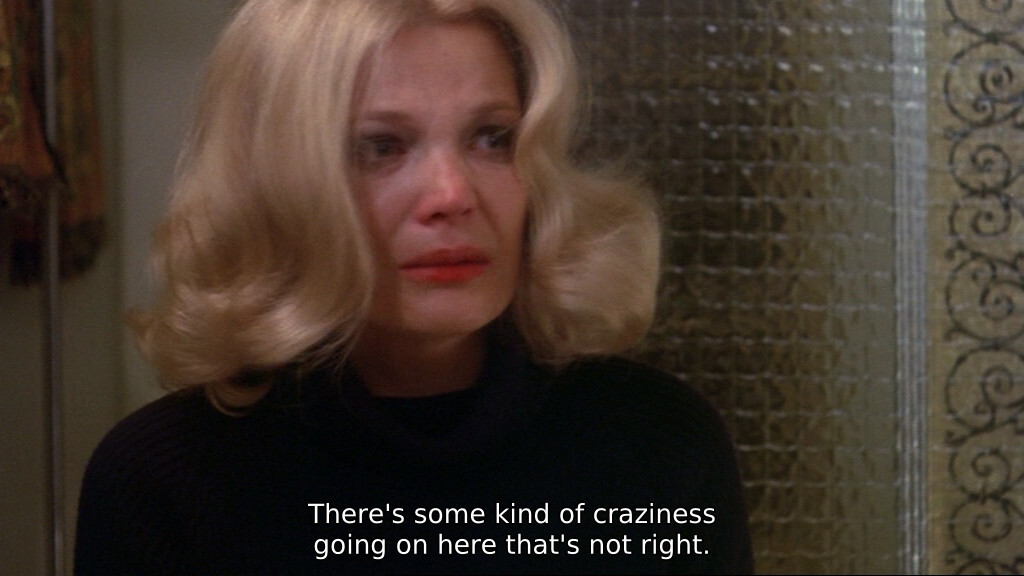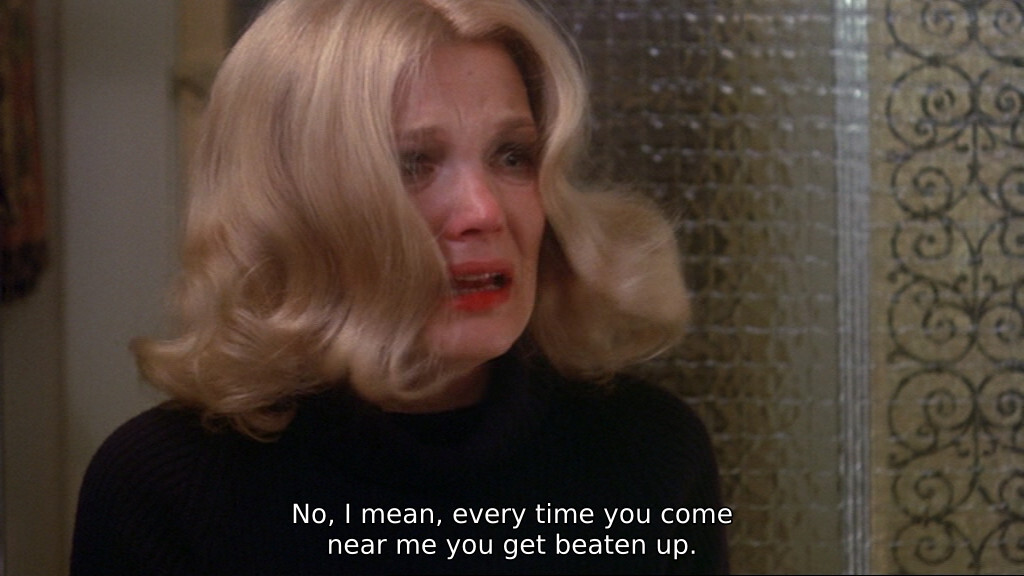 Exactly. This movie just isn't that convincing. I mean… all the drama? Rowland's quirkiness just doesn't make sense, and Seymour Cassel is just wrong for the part of the Love Interest. (Being wrong here is part of the plot, but he just feels wrong for being the wrong Love Interest, if that makes any sense.)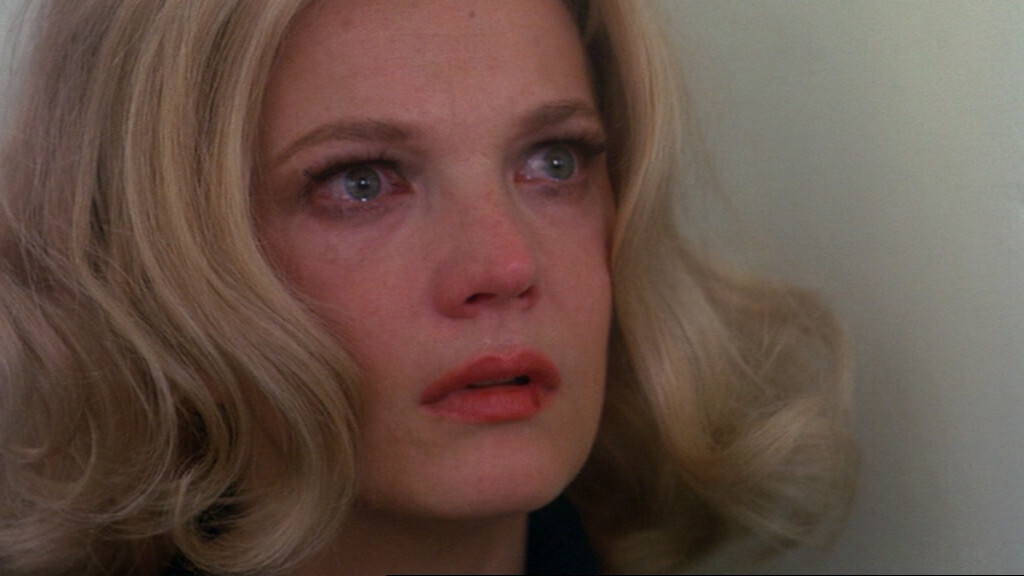 One third into this movie, I thought this was some kinda genius movie, and then it's kept on disappointing me for an hour.
It's… interesting, though? And Rowlands is great. But…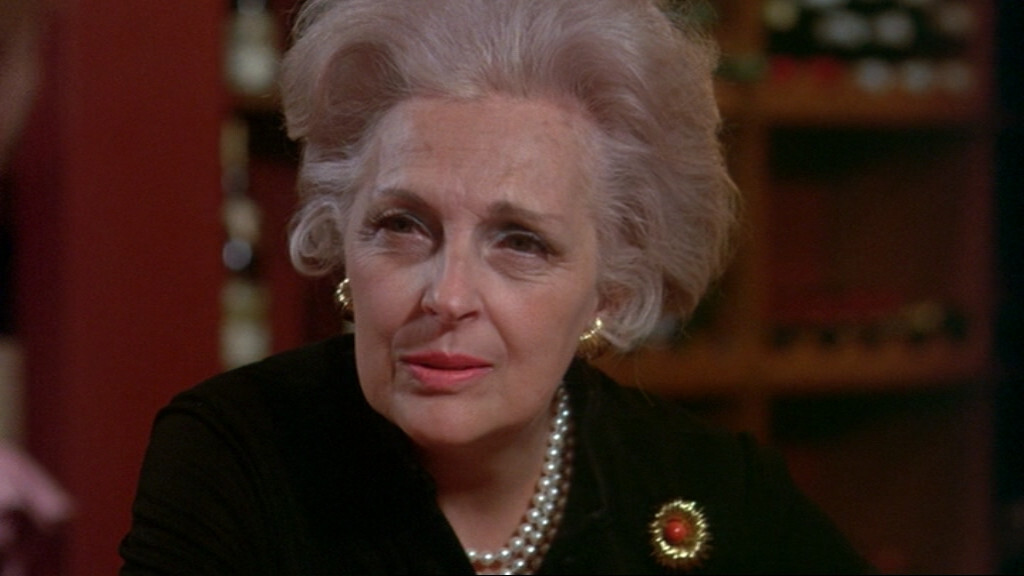 Katherine Cassavetes is great as Moskowitz's mother, though. Hm… Oh! Gena Rowland's mother plays her character's mother here? This is very meta. So Moskowitz is a standin for John Cassavetes? He sees himself like that?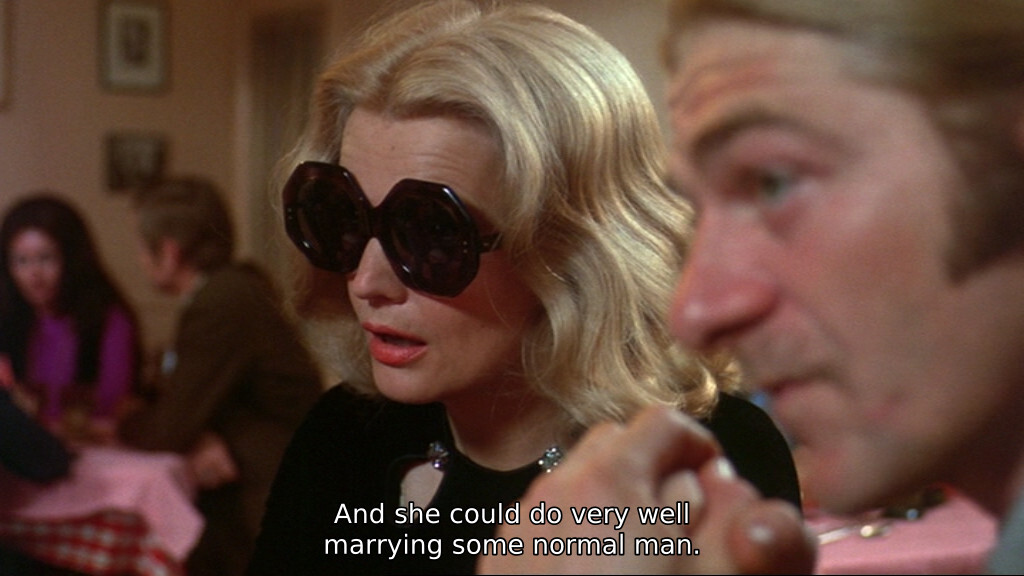 So that was Cassavetes' mother's advice to Gena Rowlands?
Well, that makes things a lot funnier, of course.
But… I alternated between adoring this movie and being bored by it. So, er, uhm, like, let's throw the die this way:
Minnie & Moskowitz. John Cassavetes. 1971. ⚄