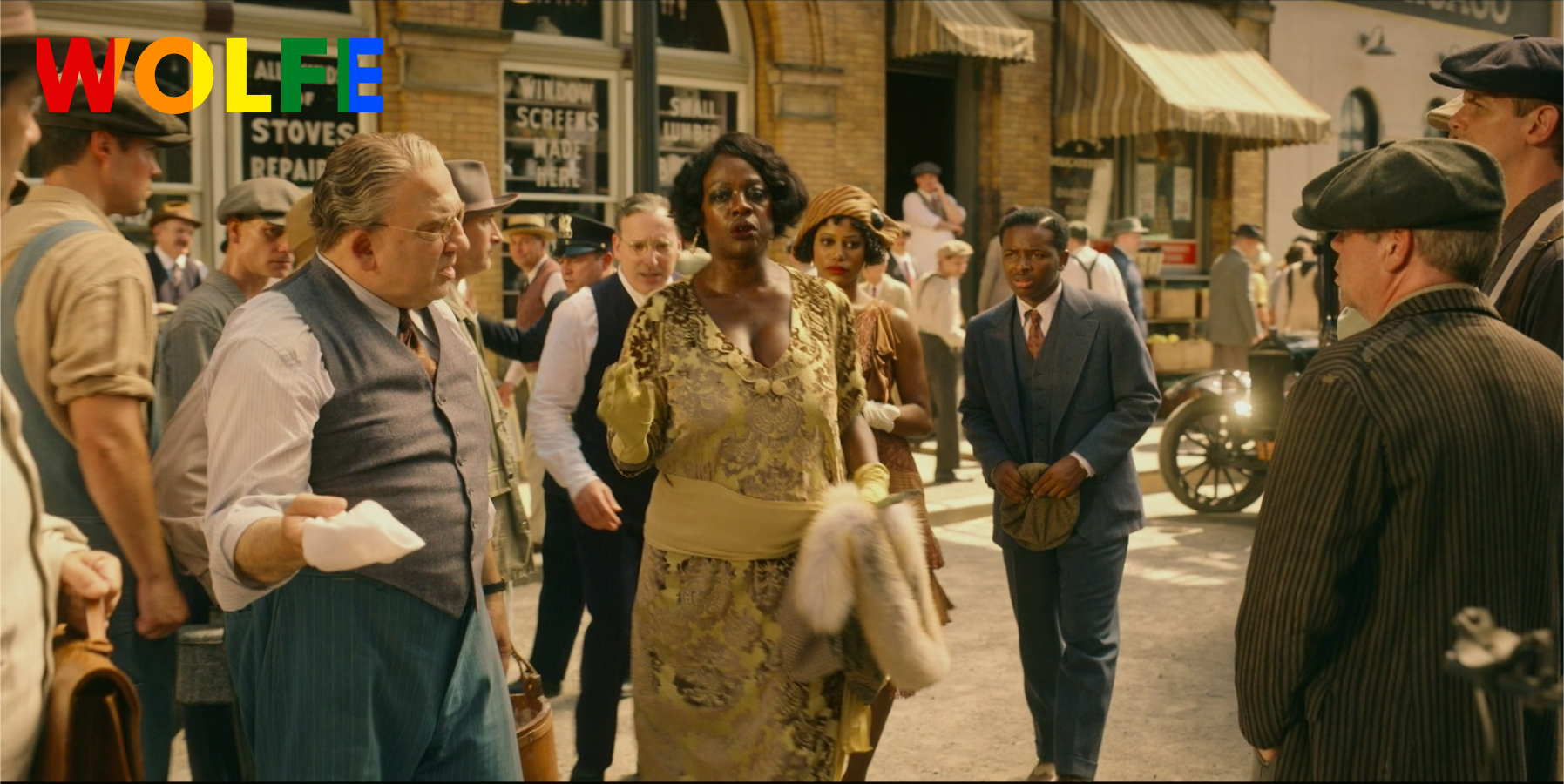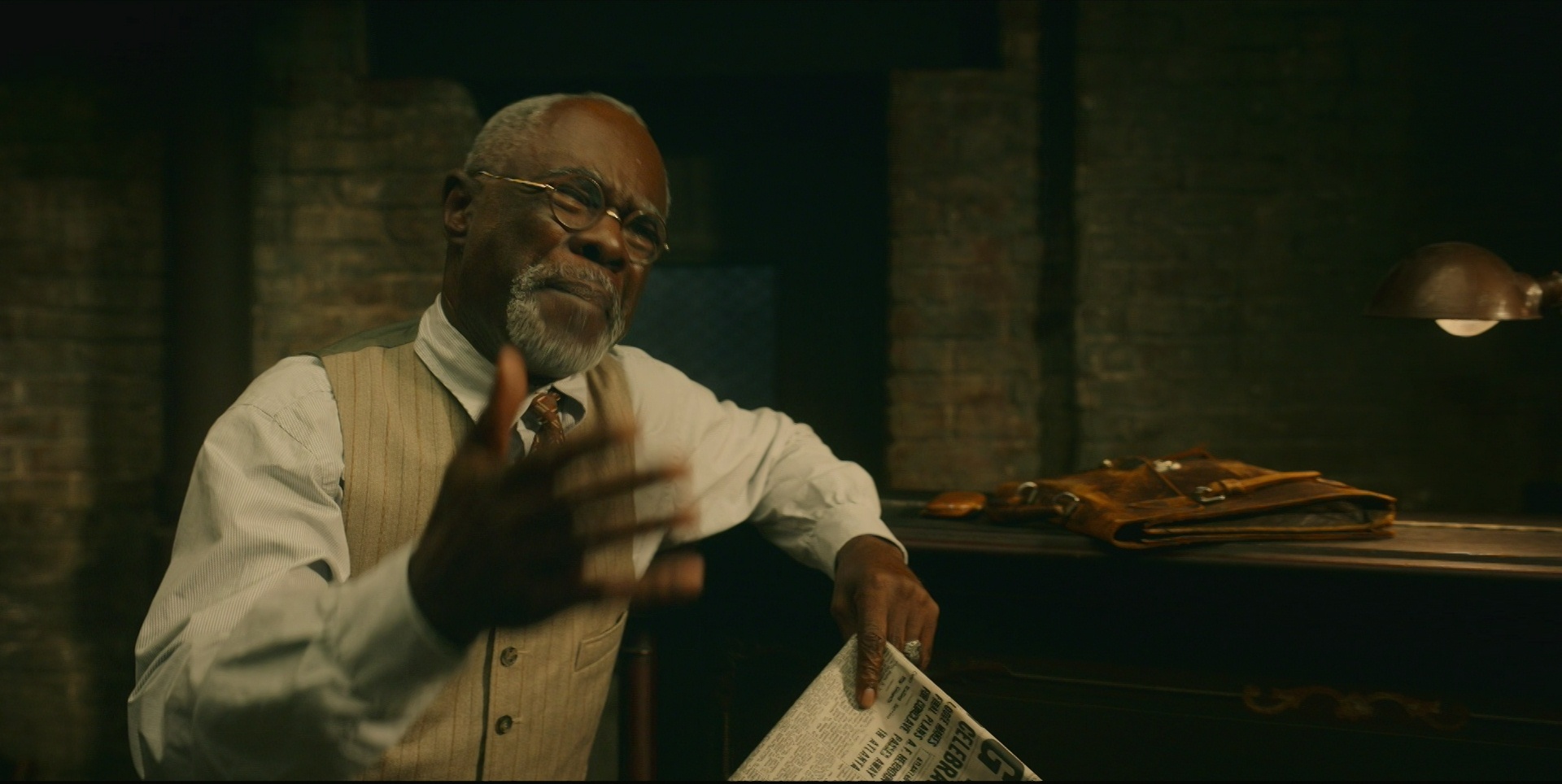 Is this room greenscreen? If it is, it's extremely good greenscreen. It just looks to detailed to be real… I don't think it can be greenscreen, though. The set designers have been meticulous! Amazing.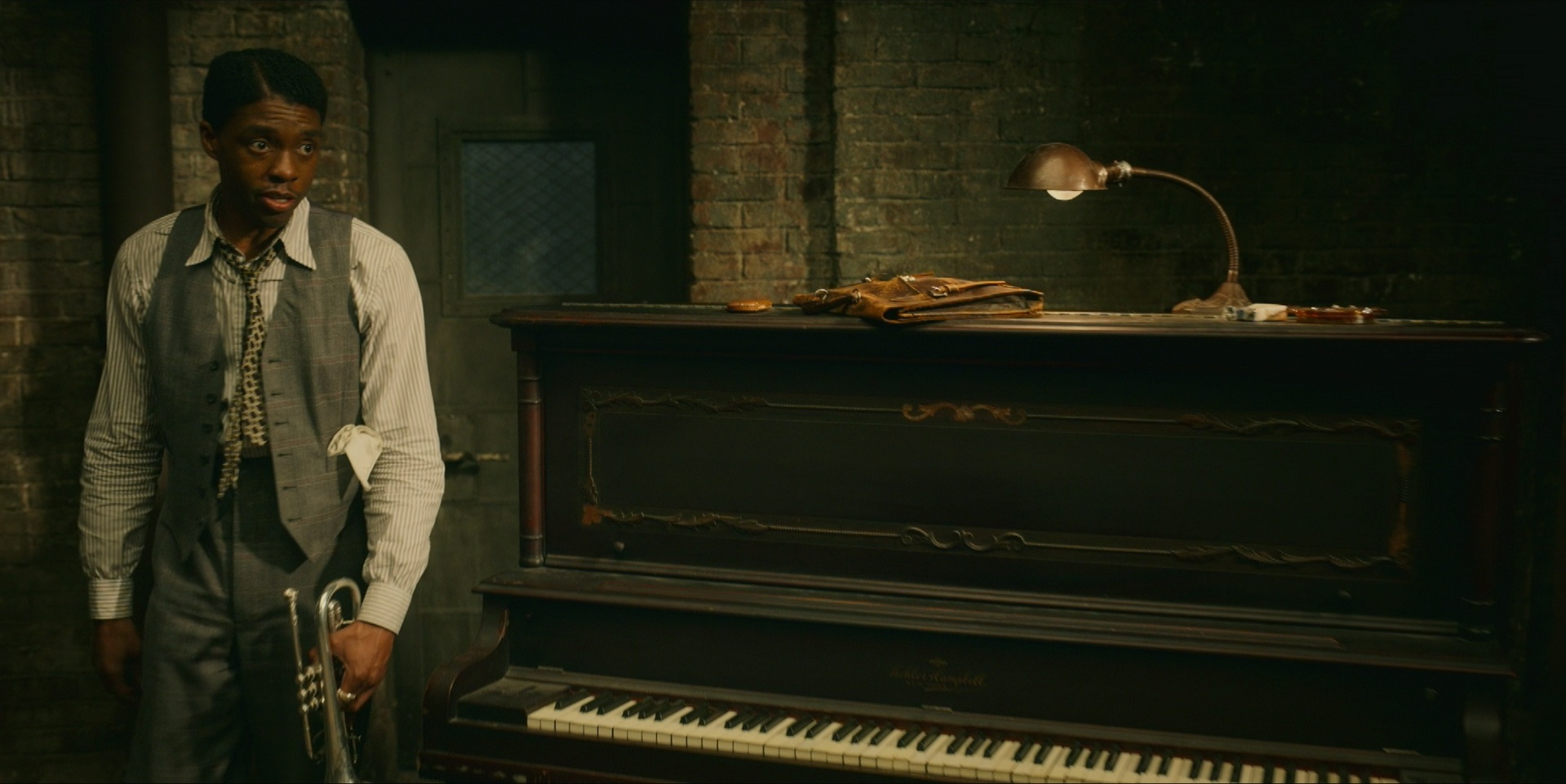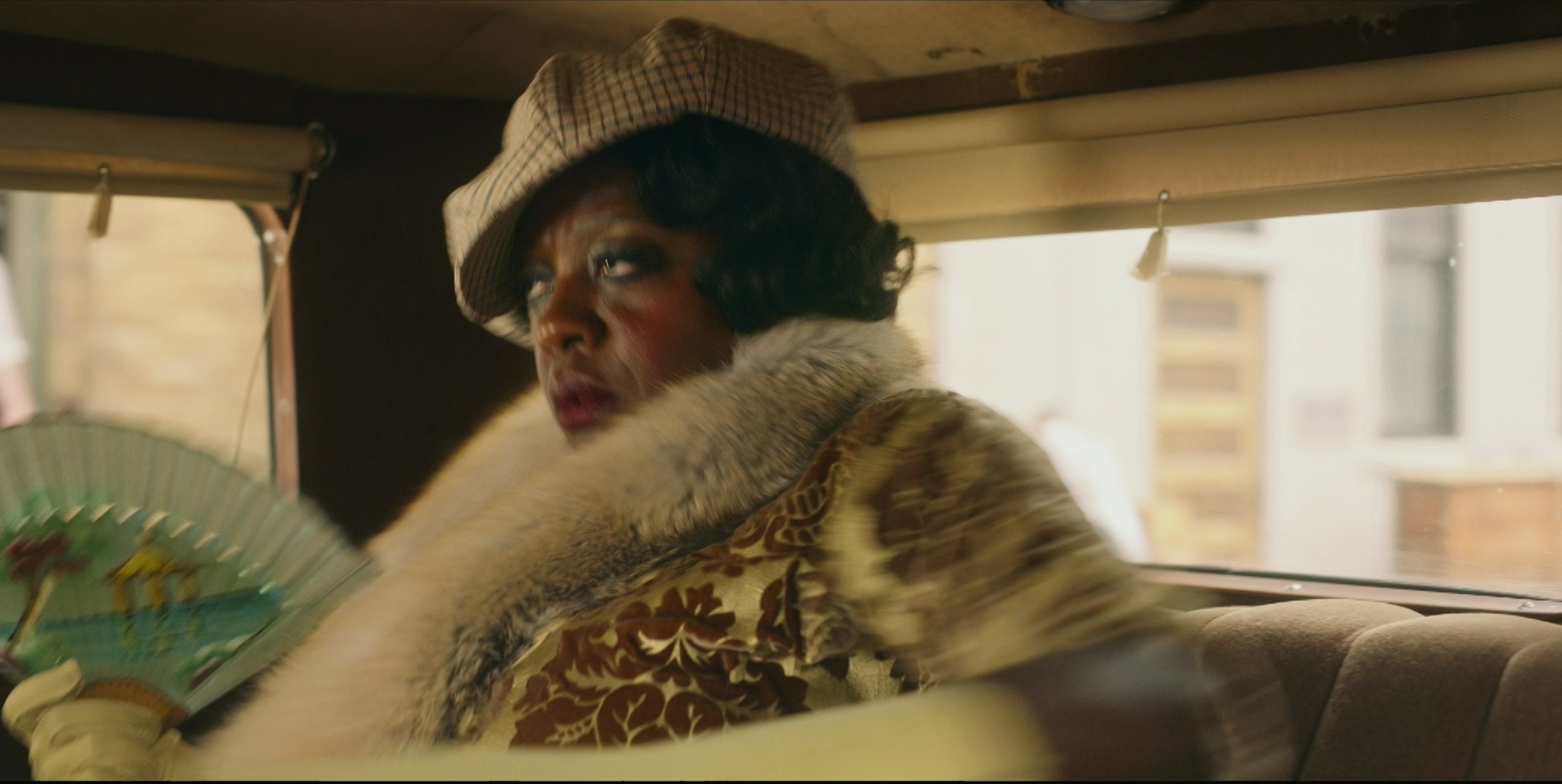 But, man, this is a bad movie. It's colour graded into "beige" because everybody knows that The Olden Times didn't have so many colours. It'd edited into three second shots, and everybody's up in everybody's face all the time.
It's like … really annoying.
So did it win all the Oscars? I'm assuming it won all the Oscars.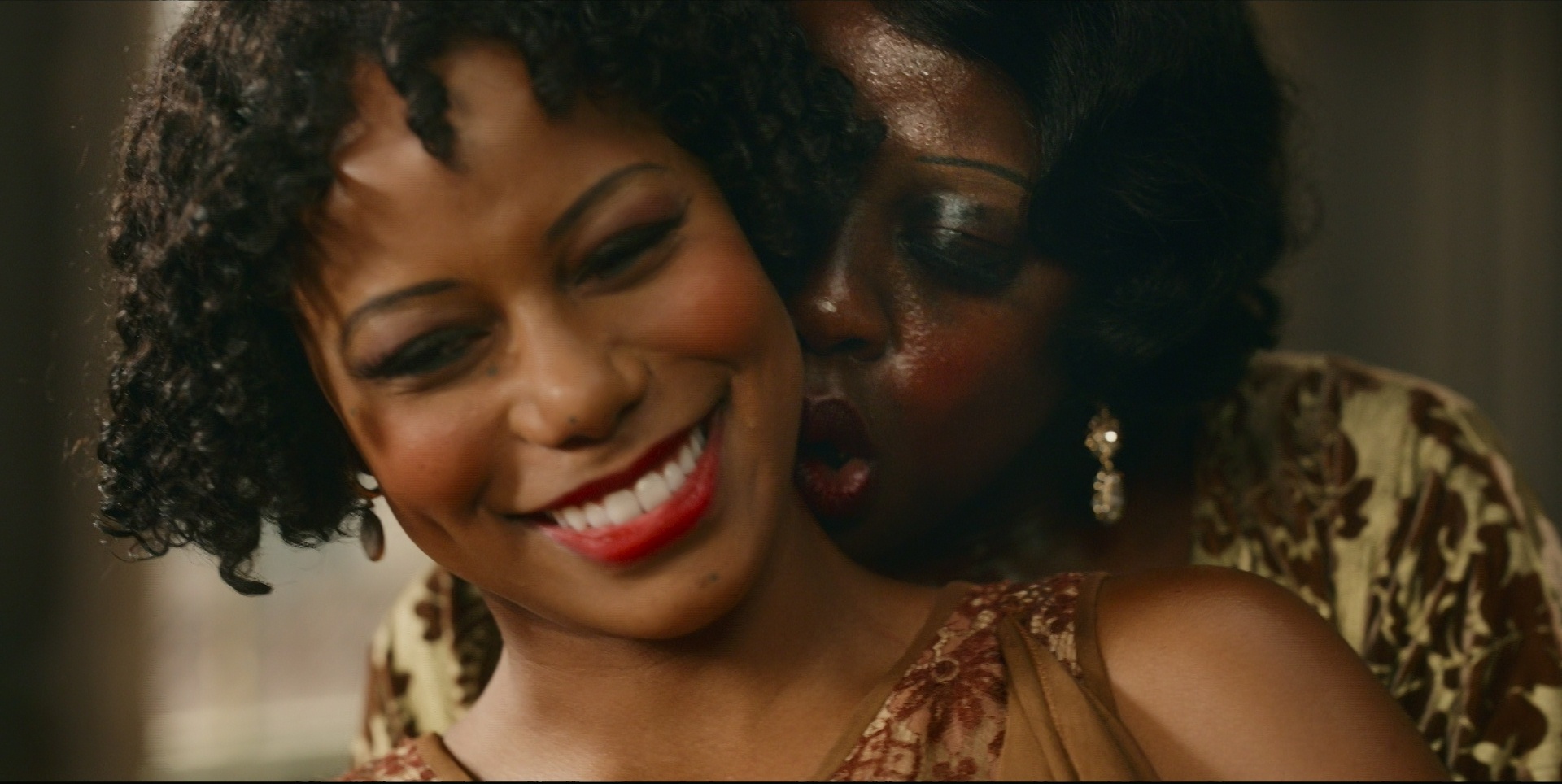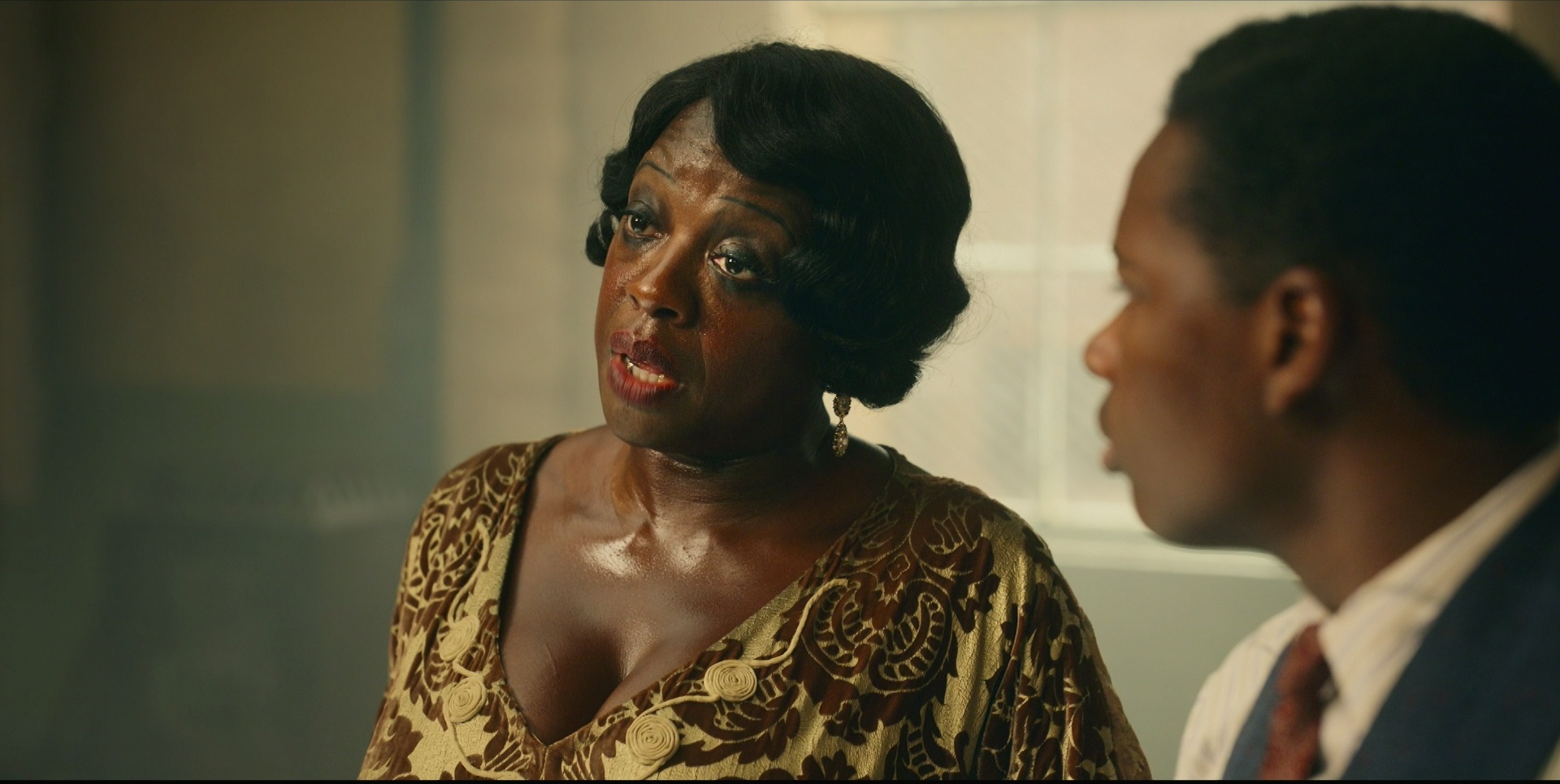 Man. None of the lines have anything to do with what anybody would ever say. I can see this working as a theatre play? Some of the lines sound like they'd work in that context…
Ma Rainey's Black Bottom is a 2020 American biographical musical drama film directed by George C. Wolfe and written by Ruben Santiago-Hudson, based on the 1982 play of the same name by August Wilson.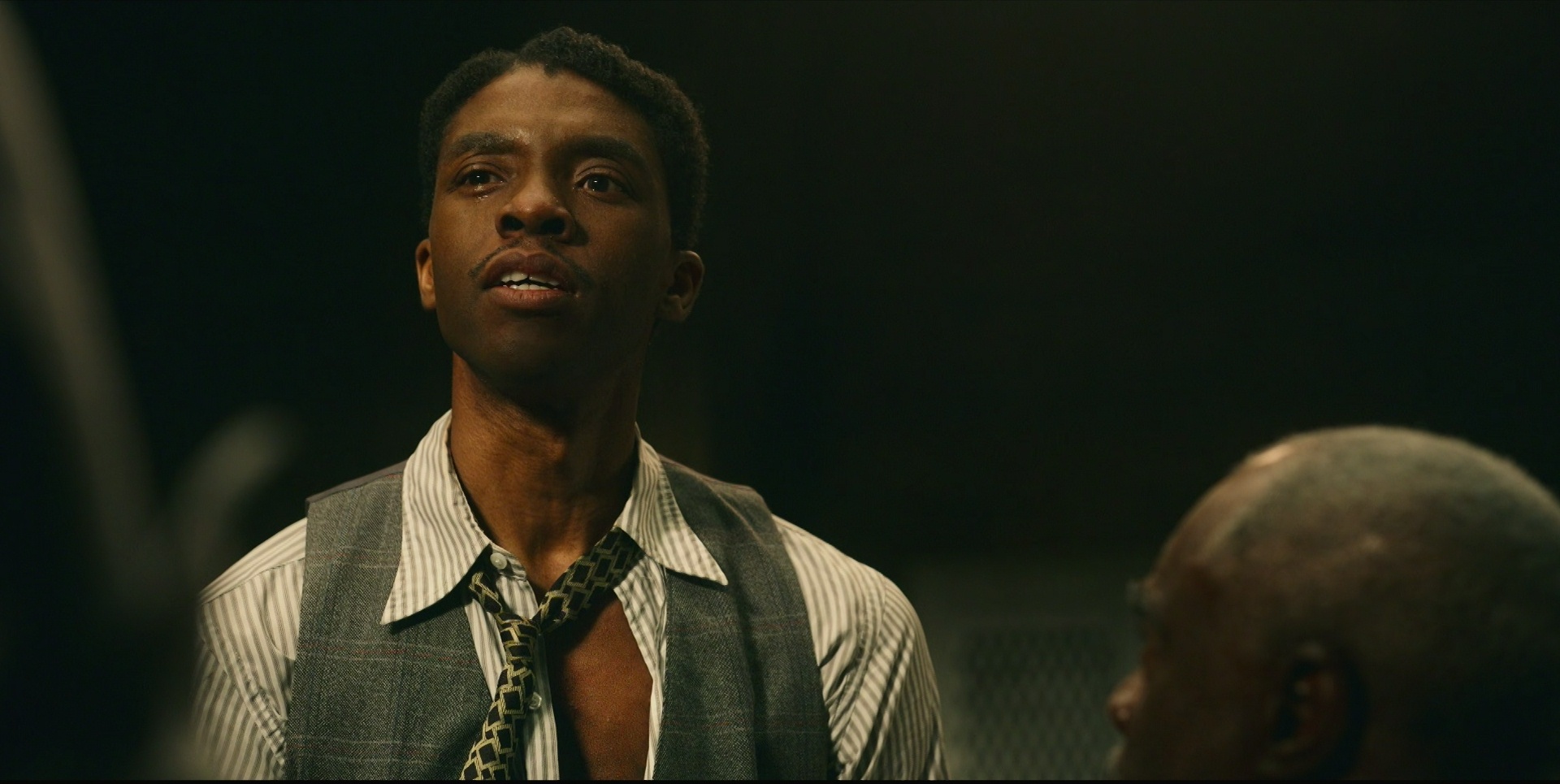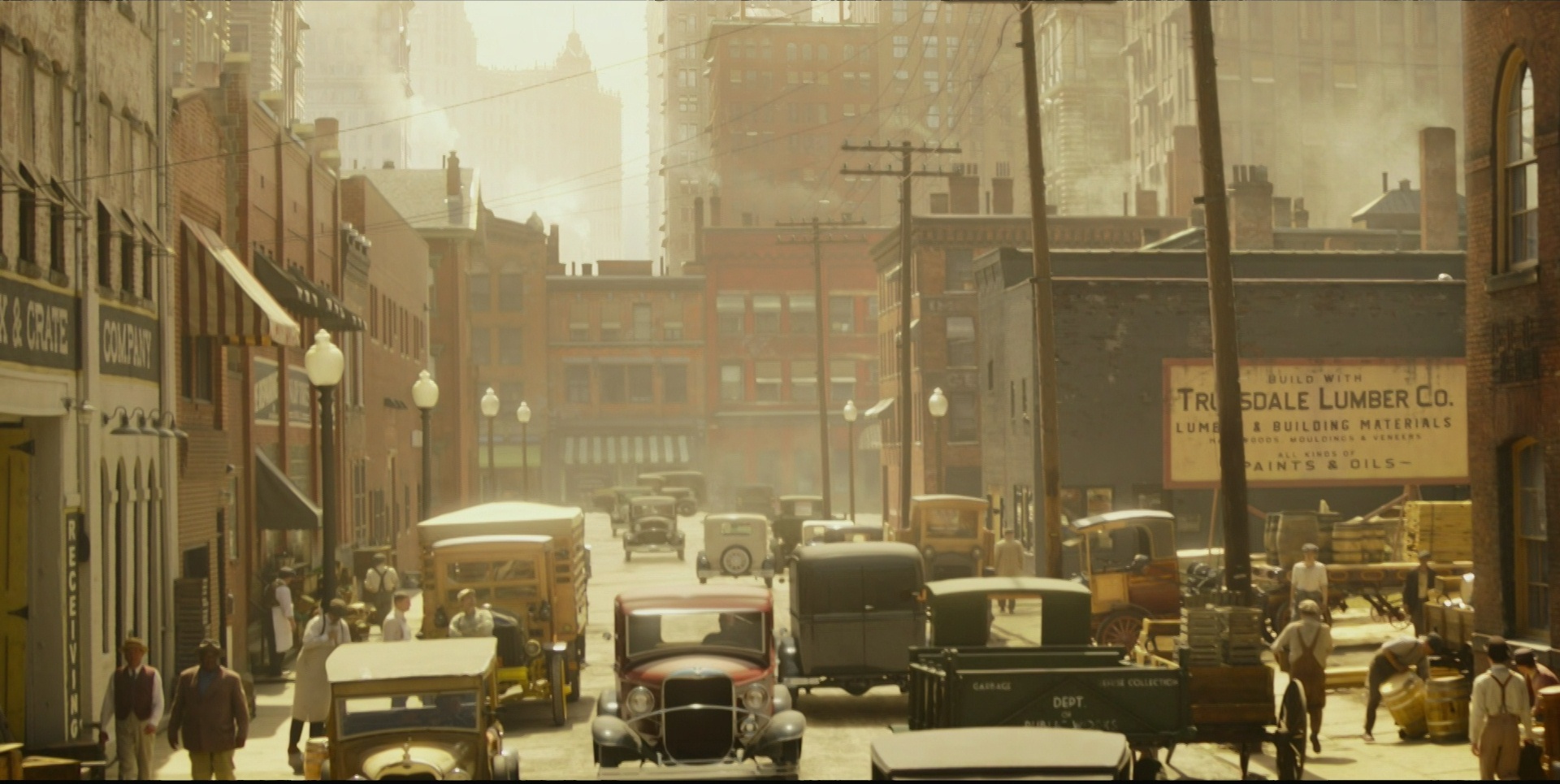 It's another Netflix movie all right.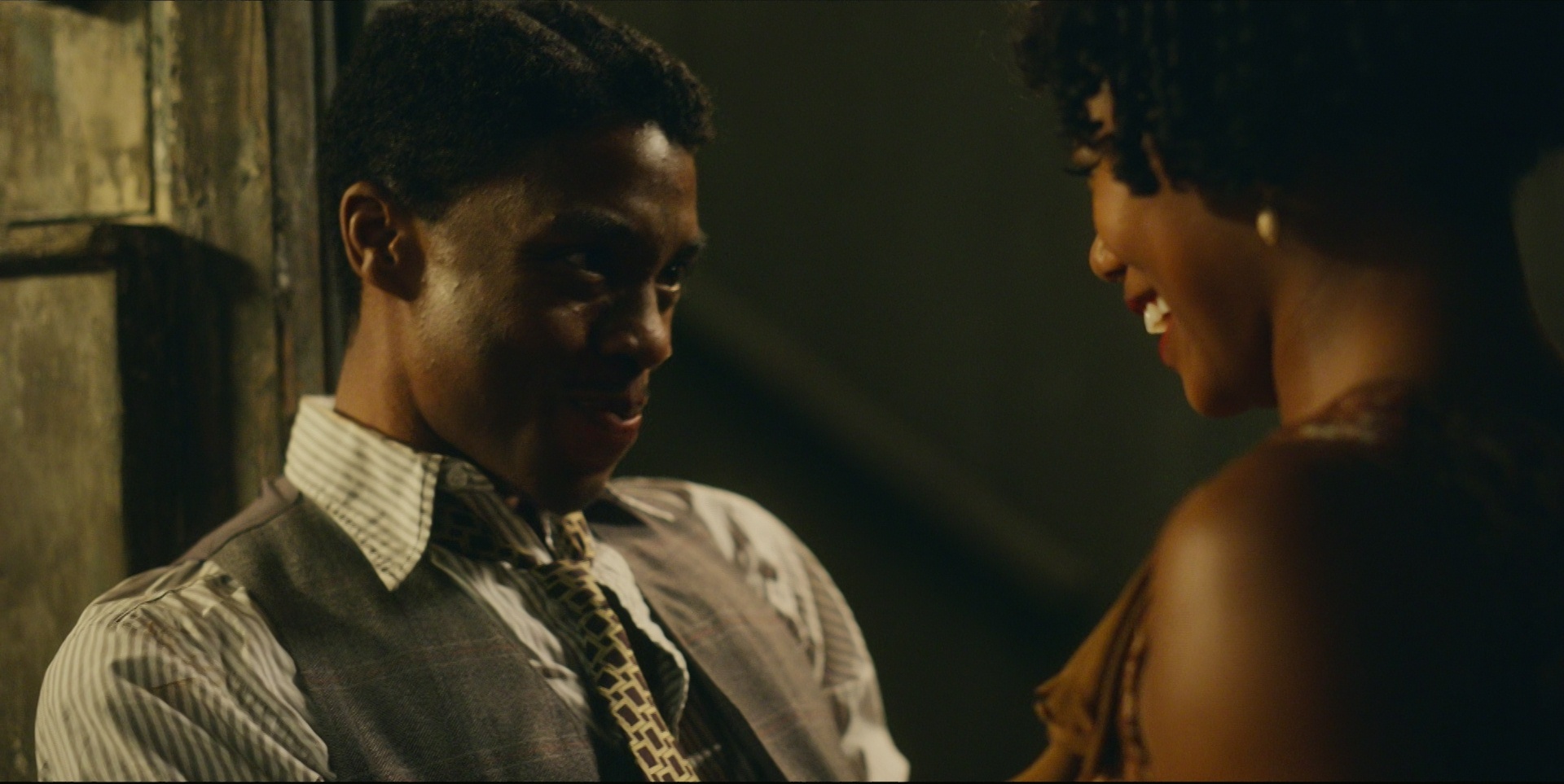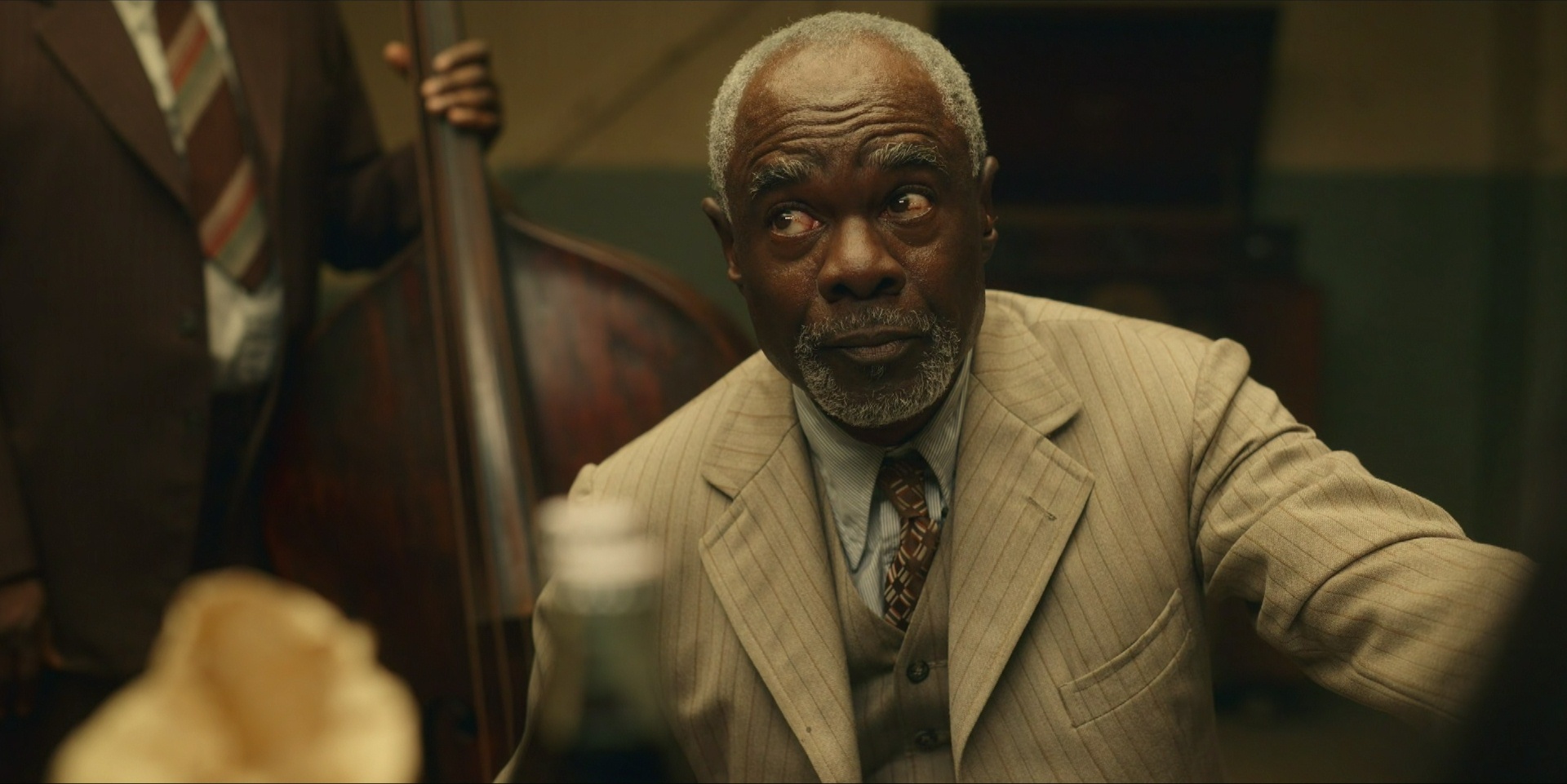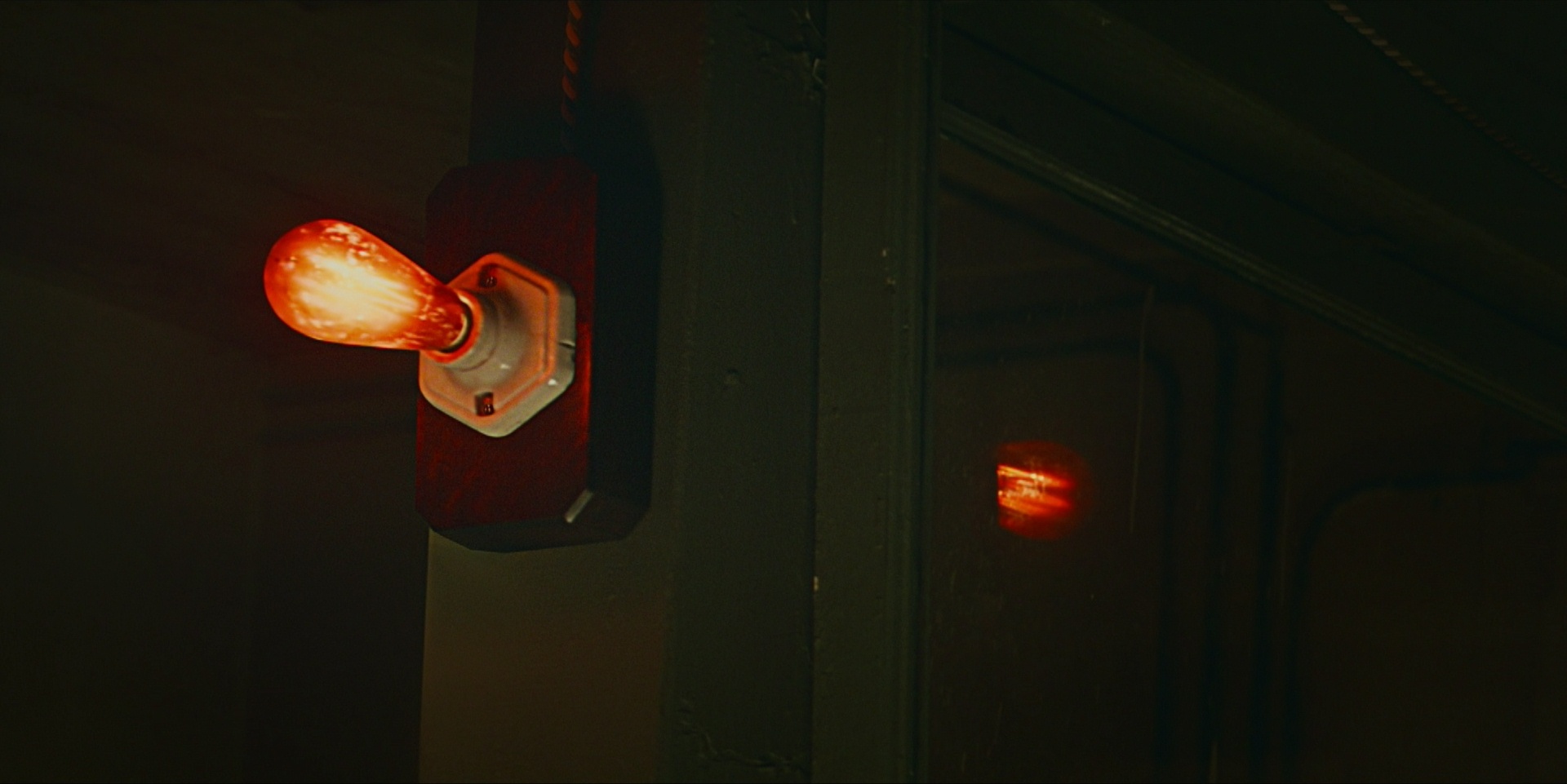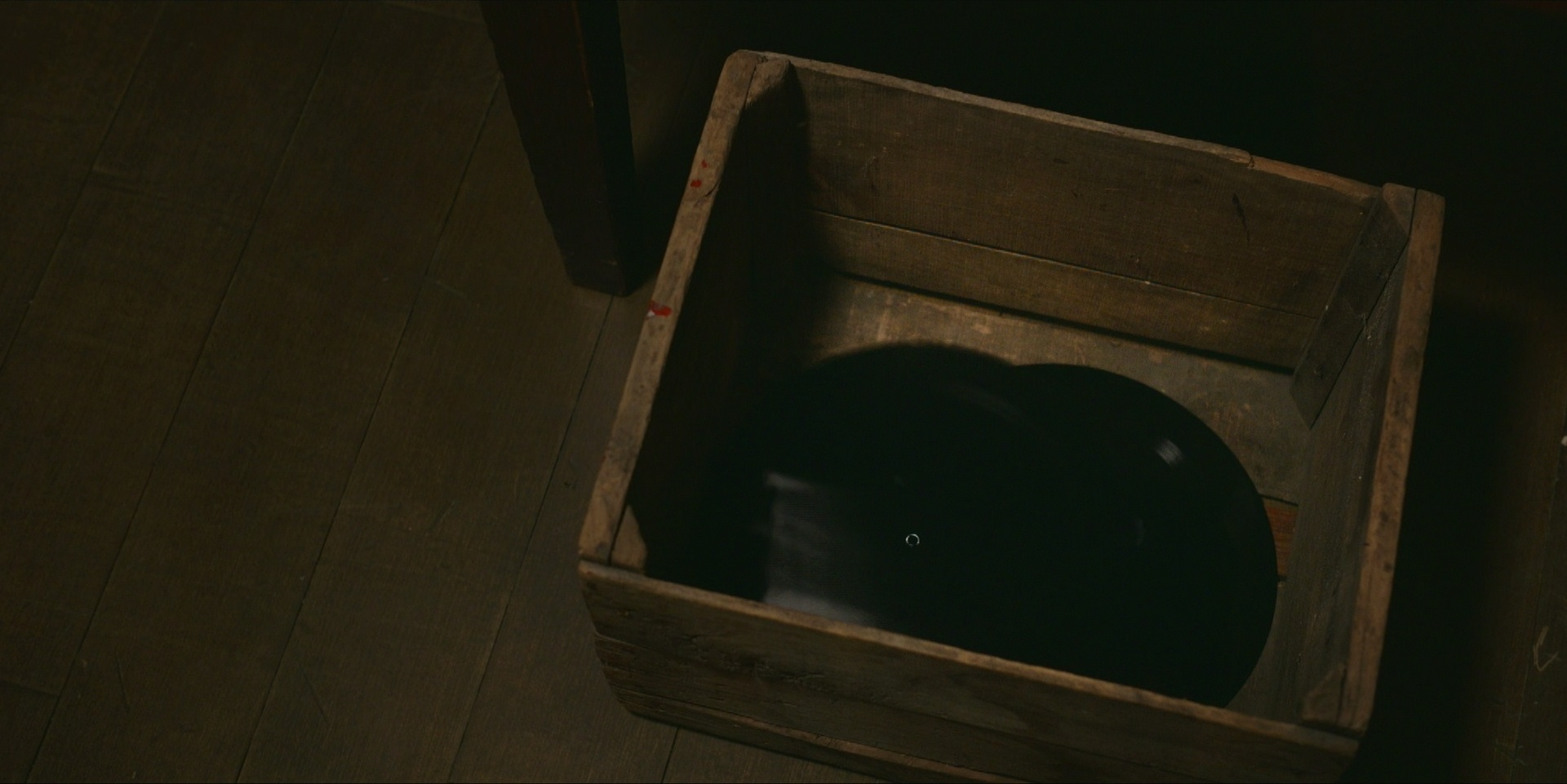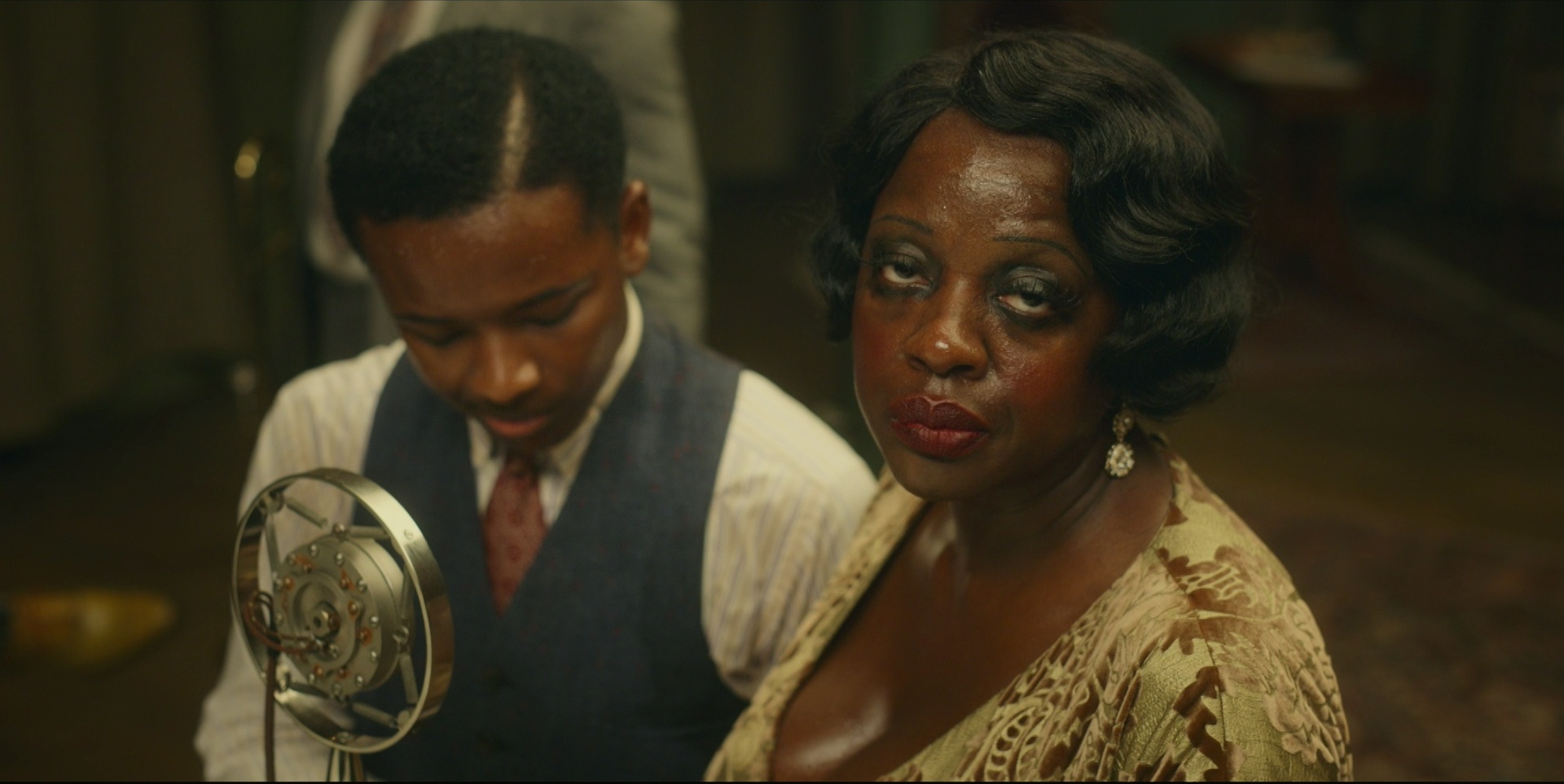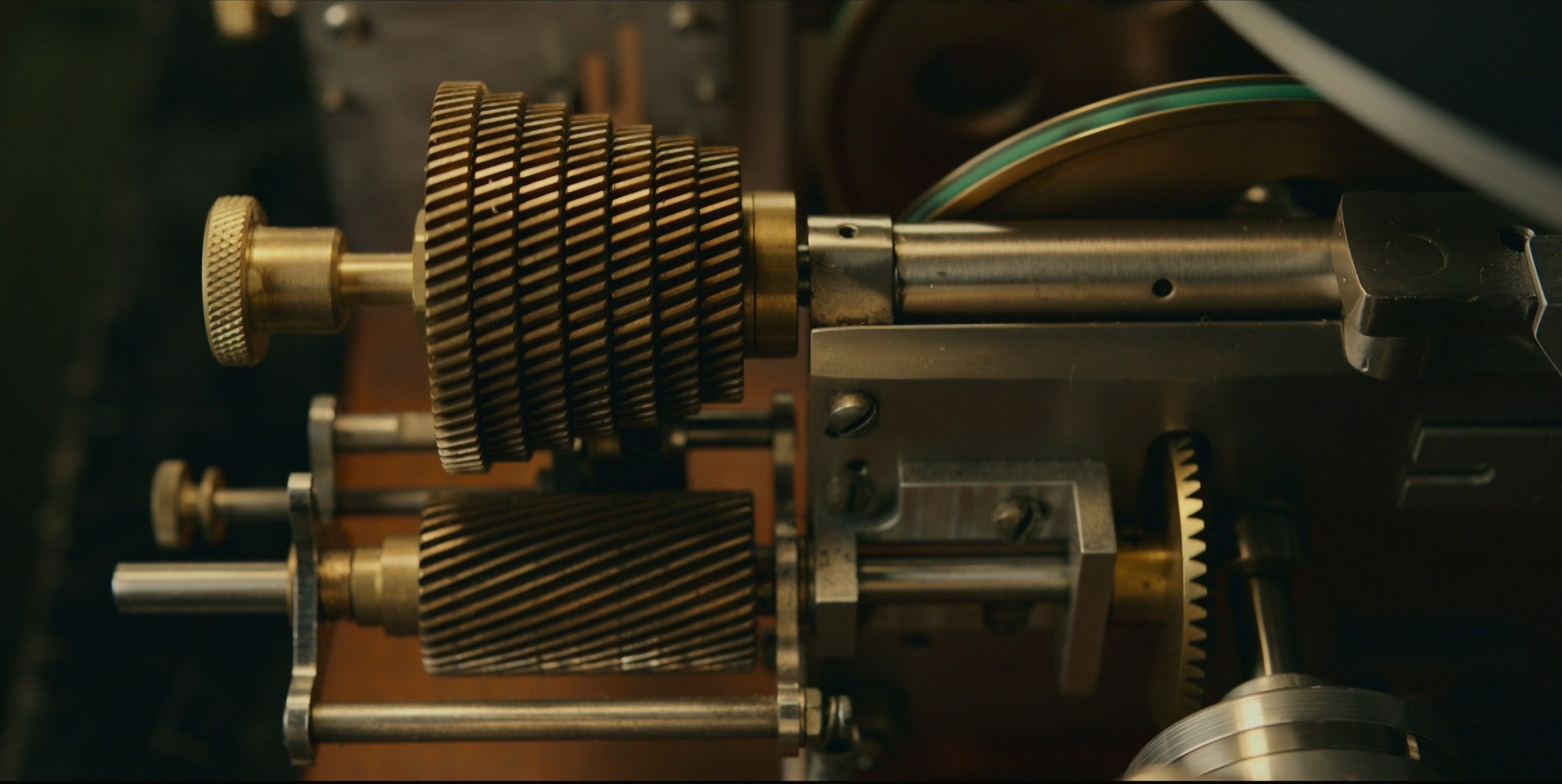 So much fake drama.
I like some of the monologues. Well, OK, I liked the one monologue that Ma Rainey did about Coke. The rest are kinda bad.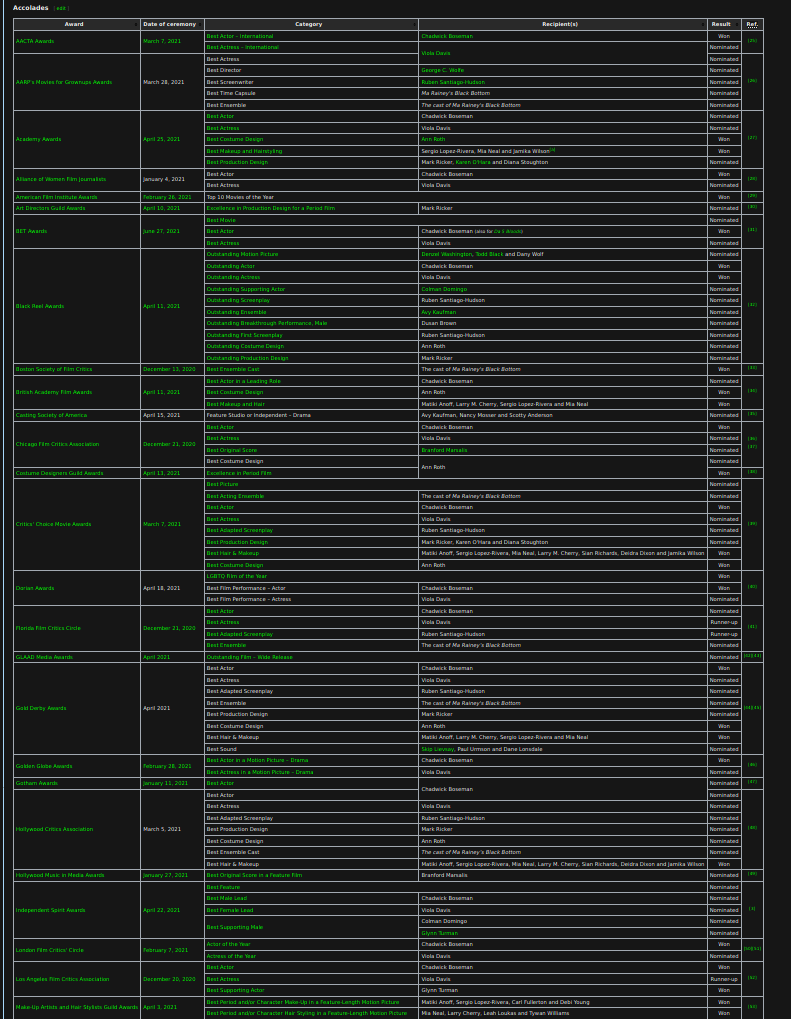 It did indeed win all the awards.
Ma Rainey's Black Bottom. George C. Wolfe. 2020. ⚀