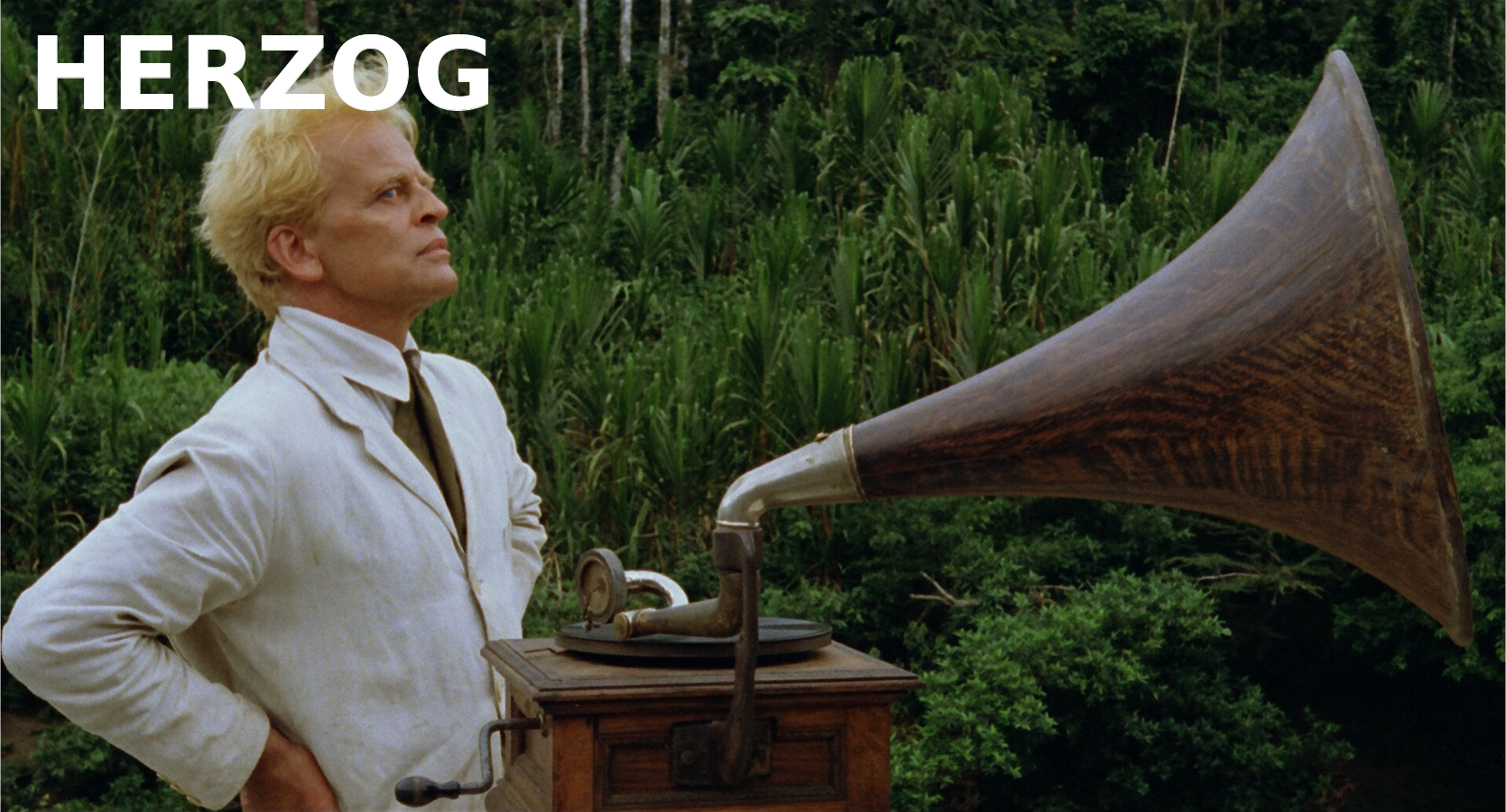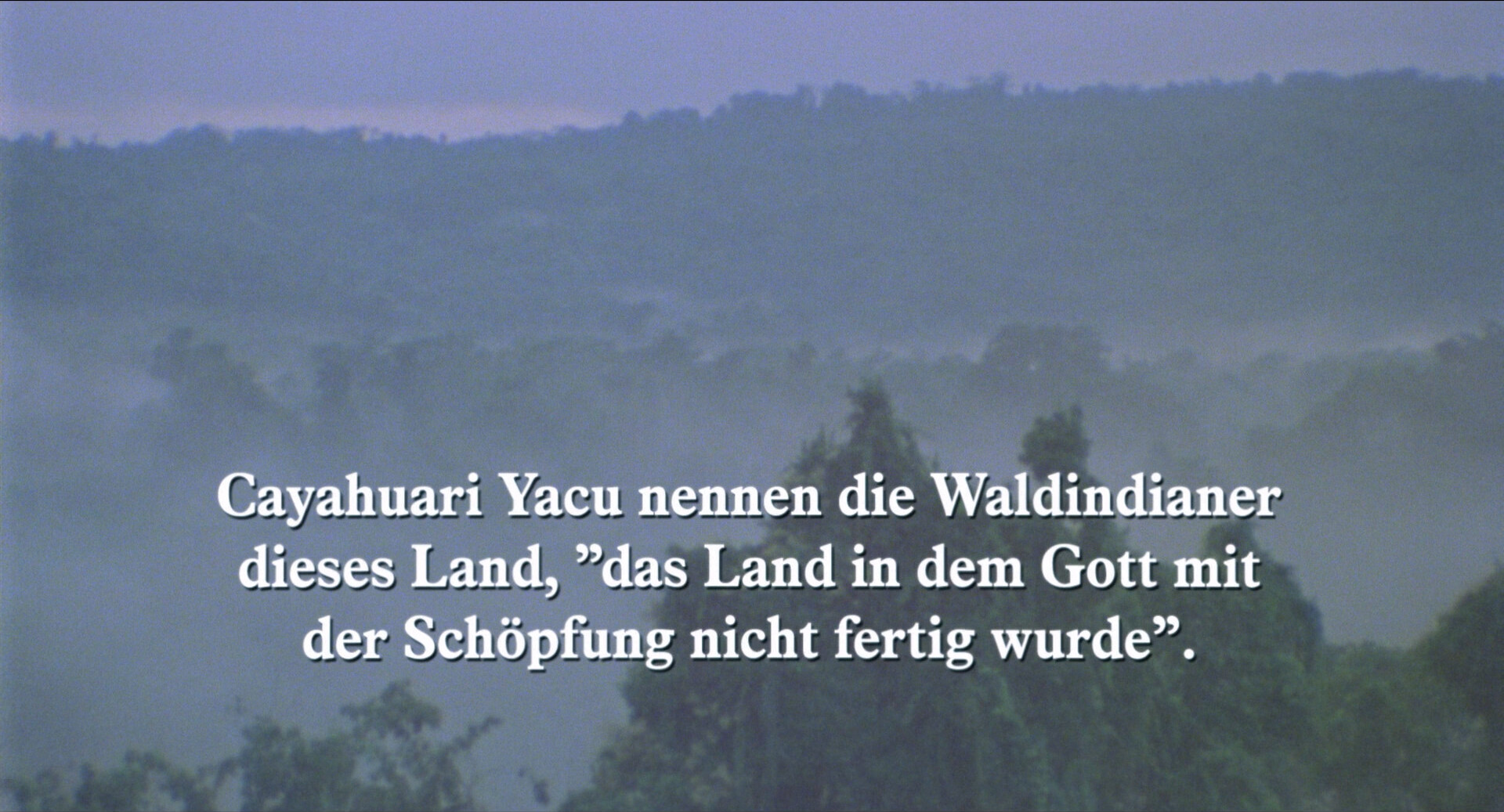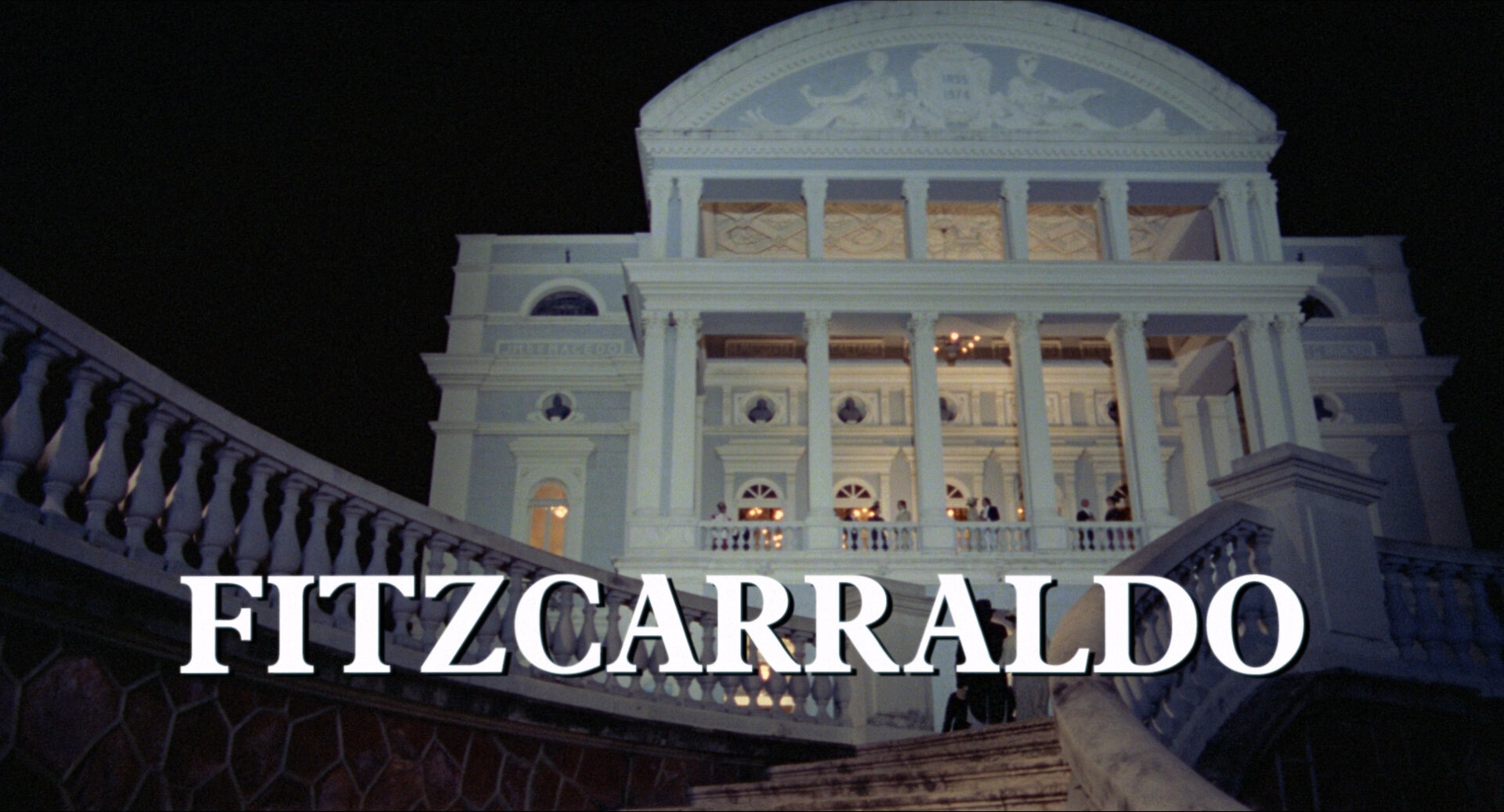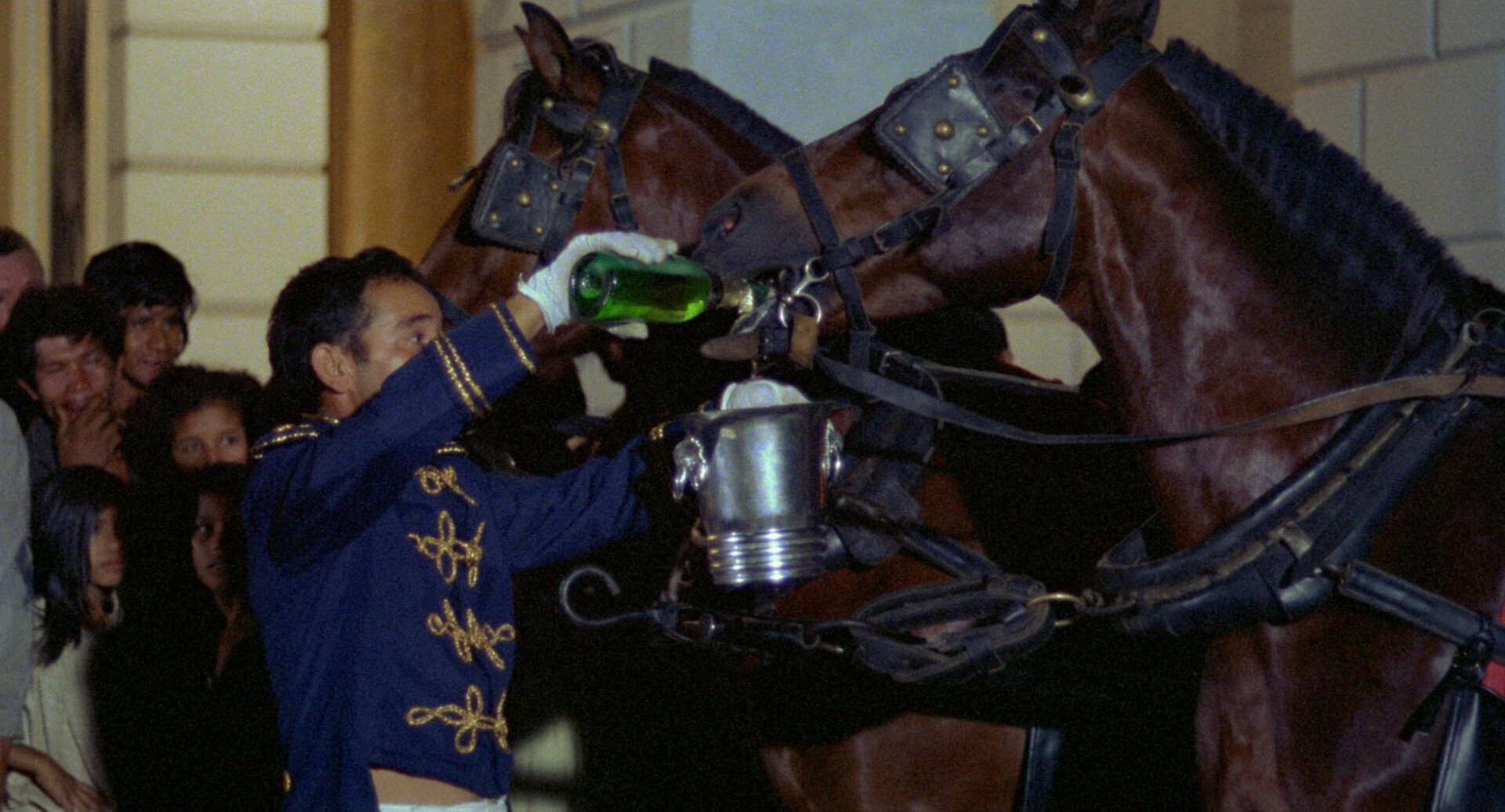 *gasp* Decadent! (He's giving champers to the horses.)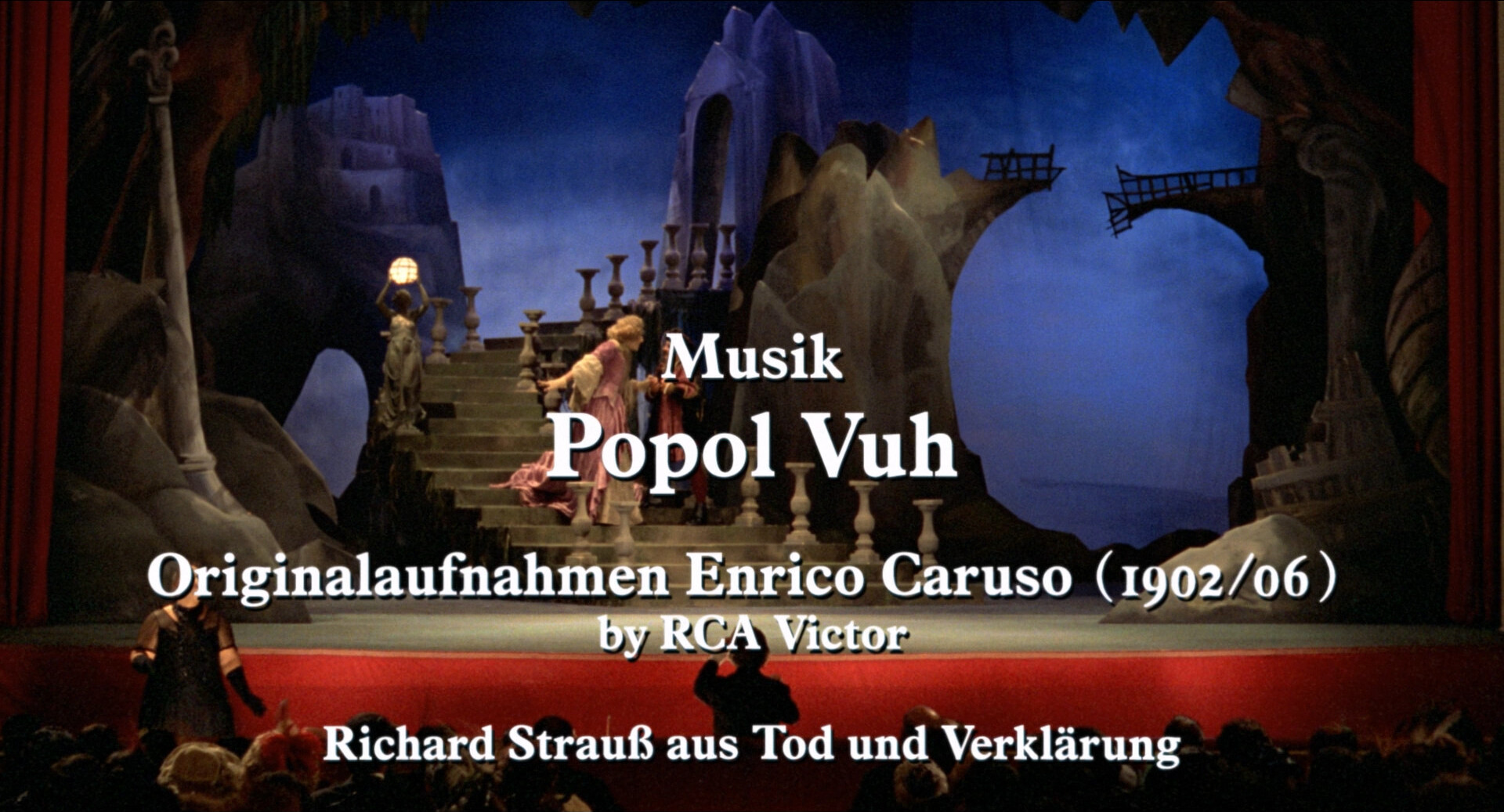 Oh, Popol Vuh? I've never listened to them… They were doing film music by this point?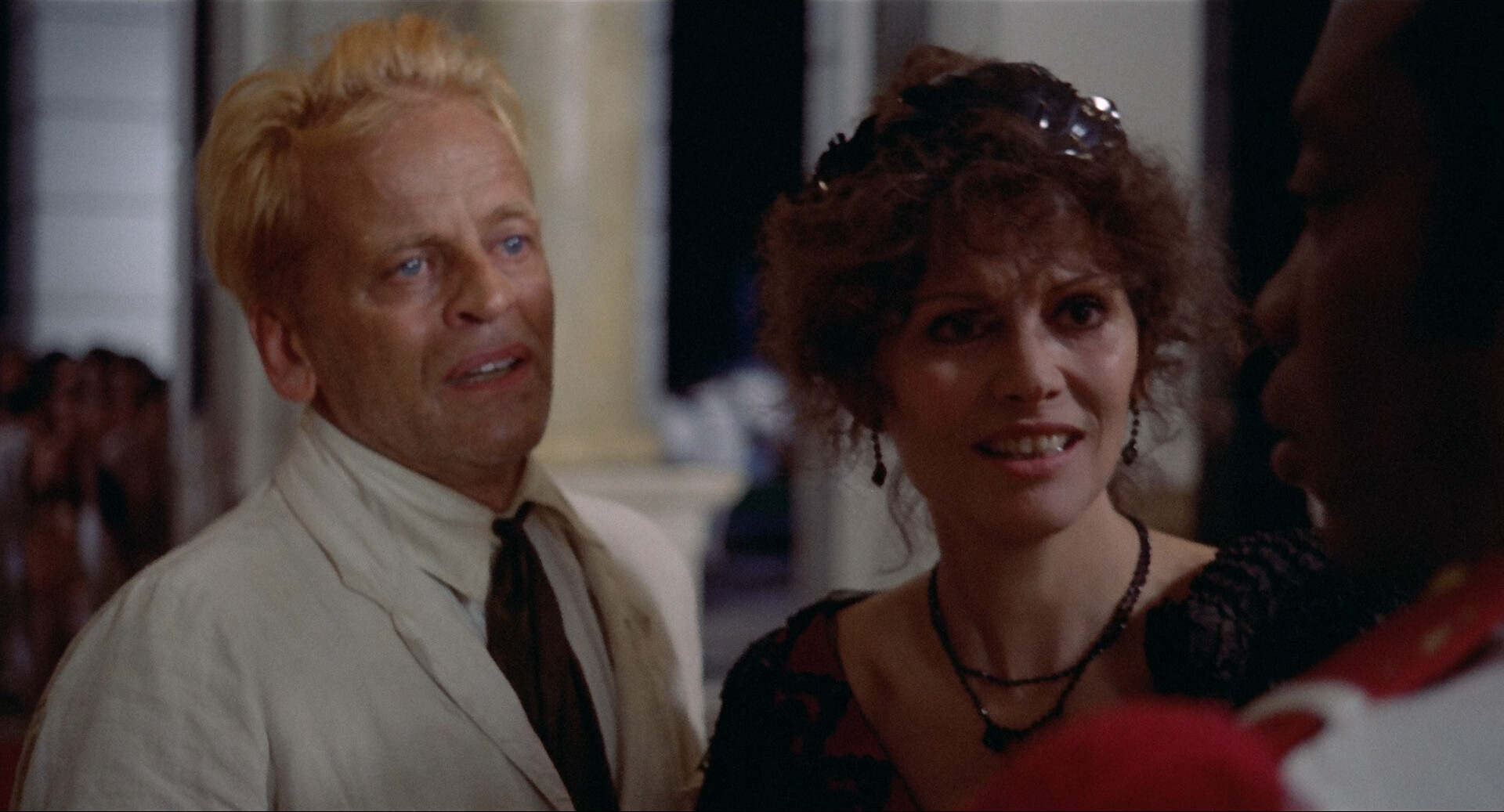 Oh, Kinsky looks… older…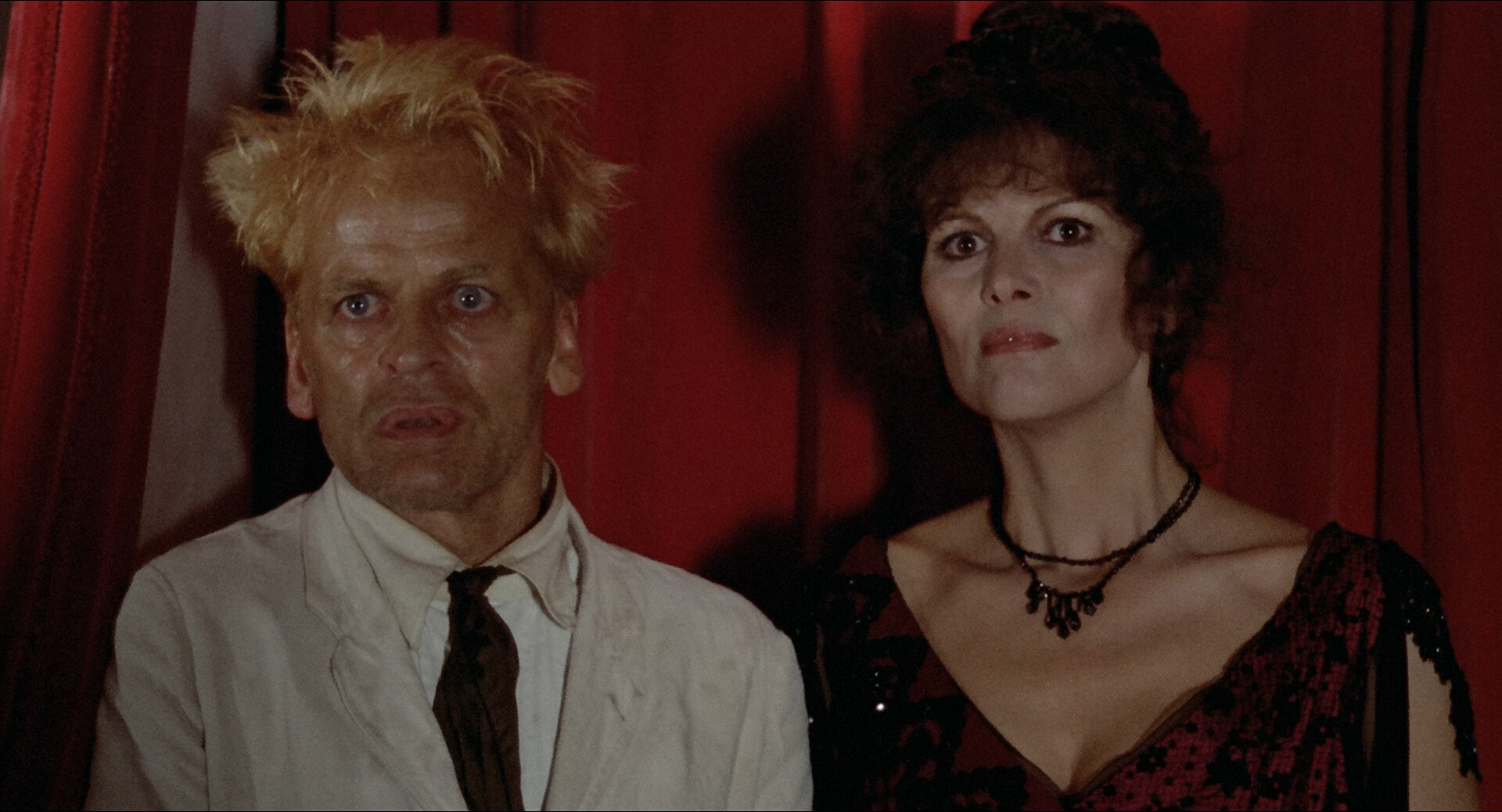 He was 56? Right.
That's oldz.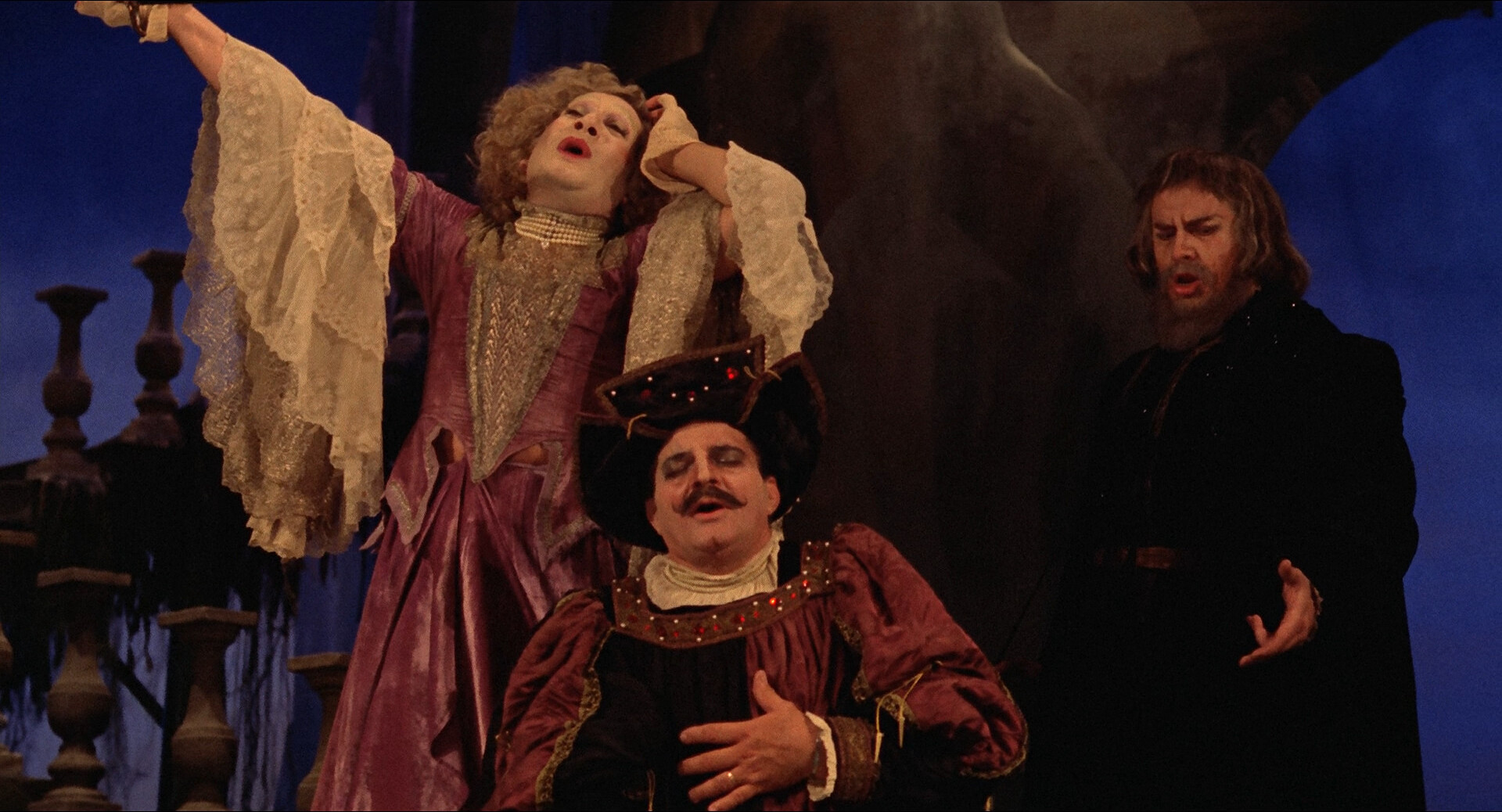 I think I've probably seen this before? Hasn't everybody? But… I can't actually remember seeing it, so perhaps I somehow missed it?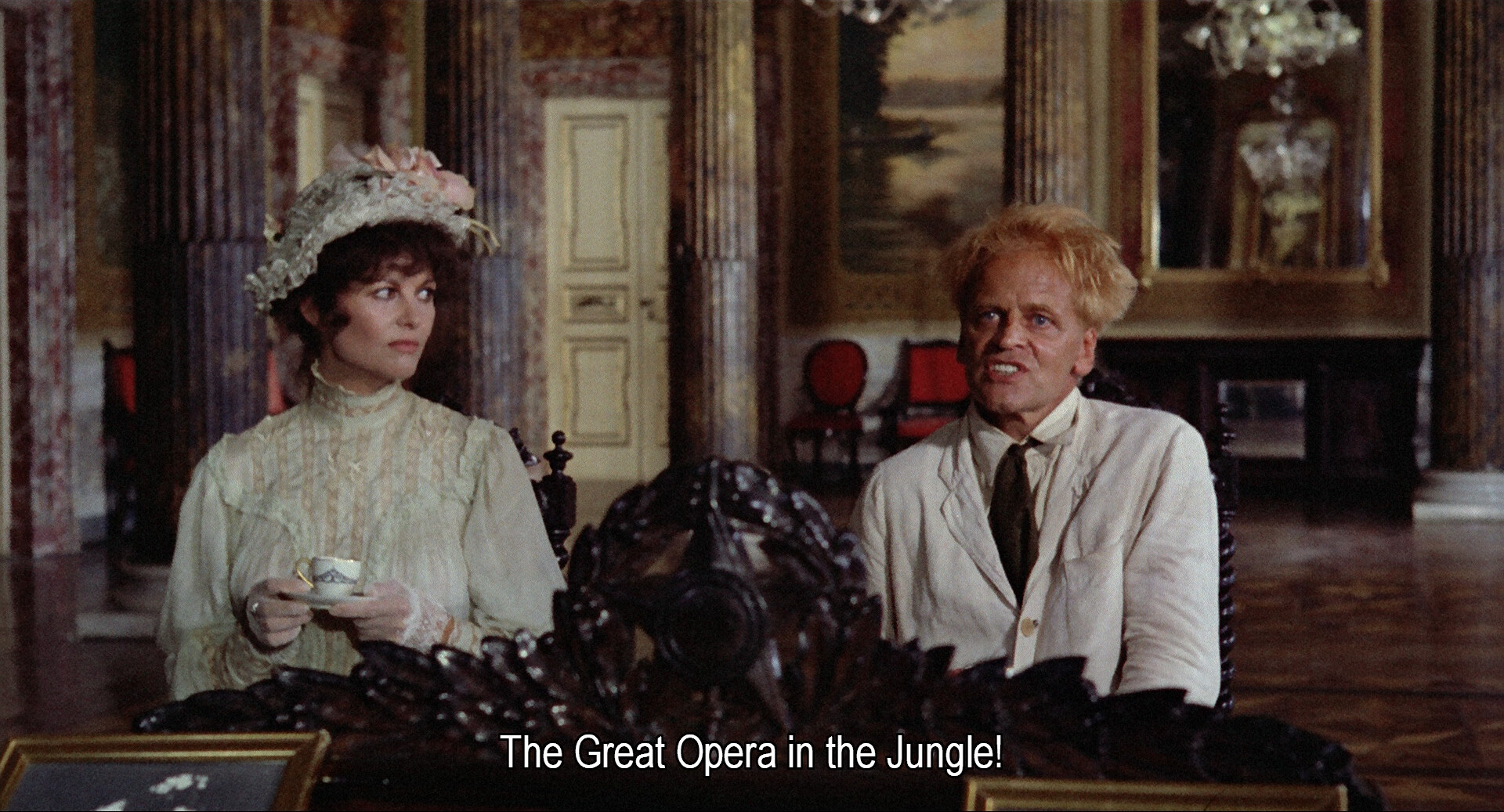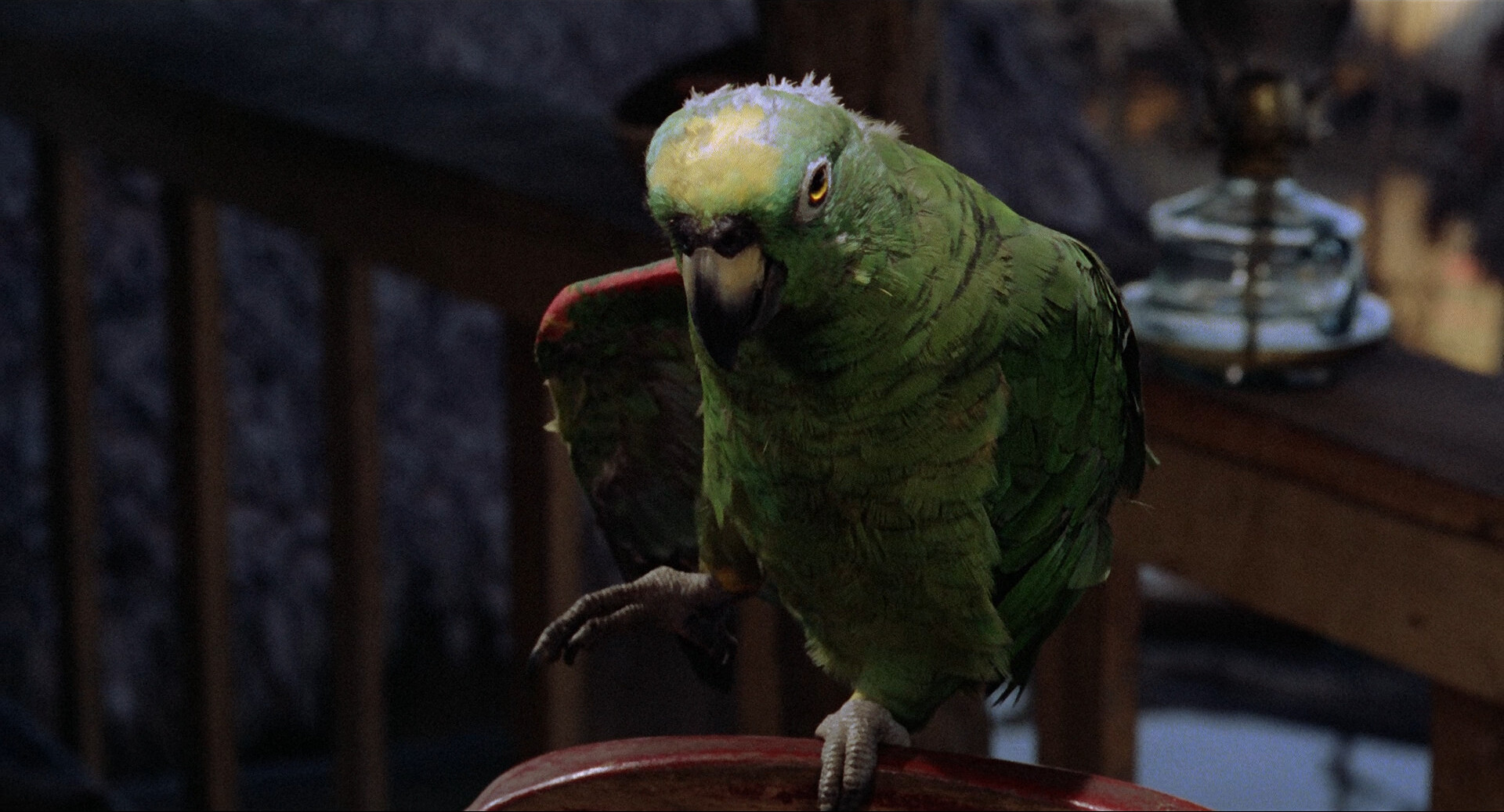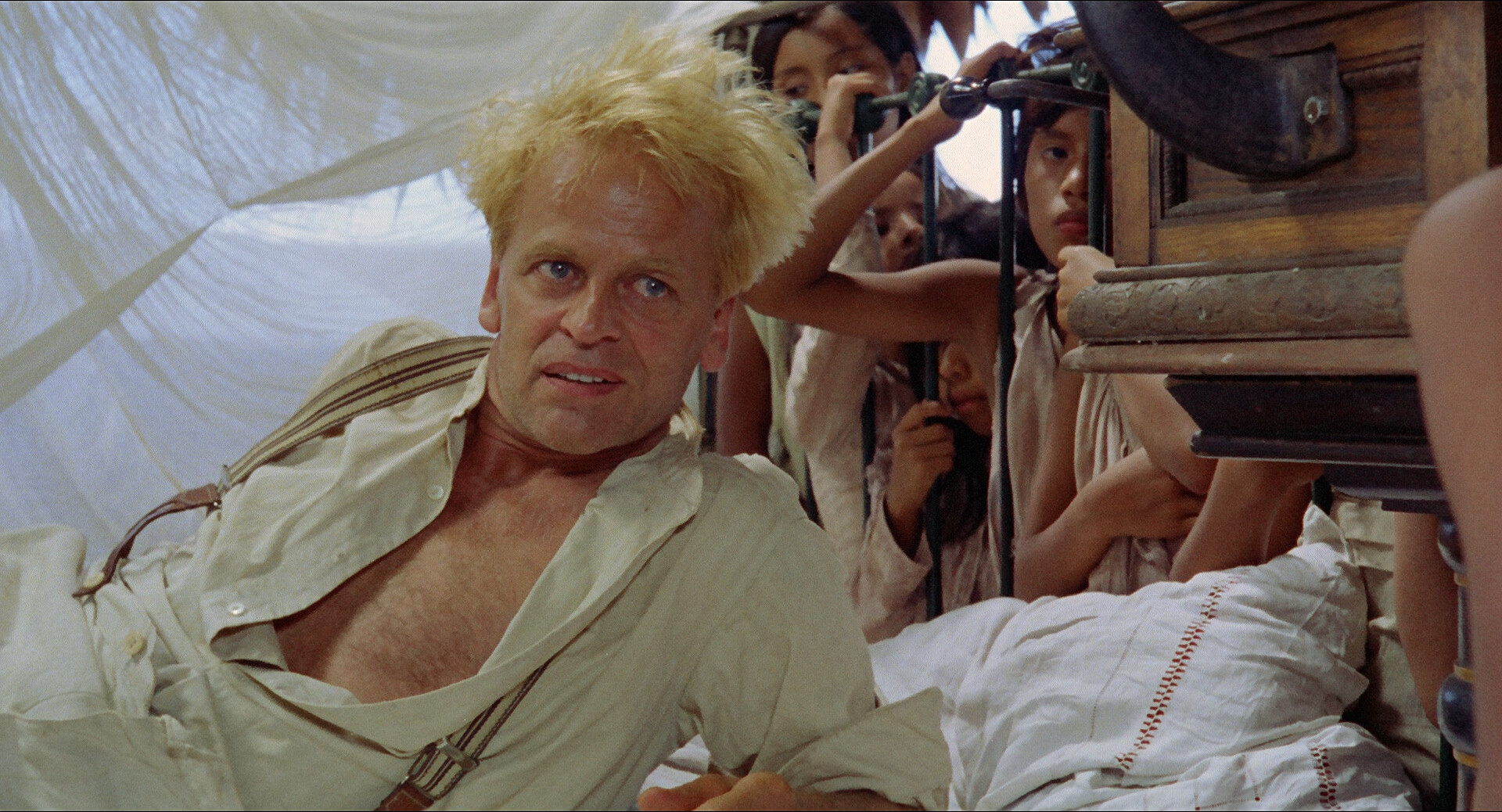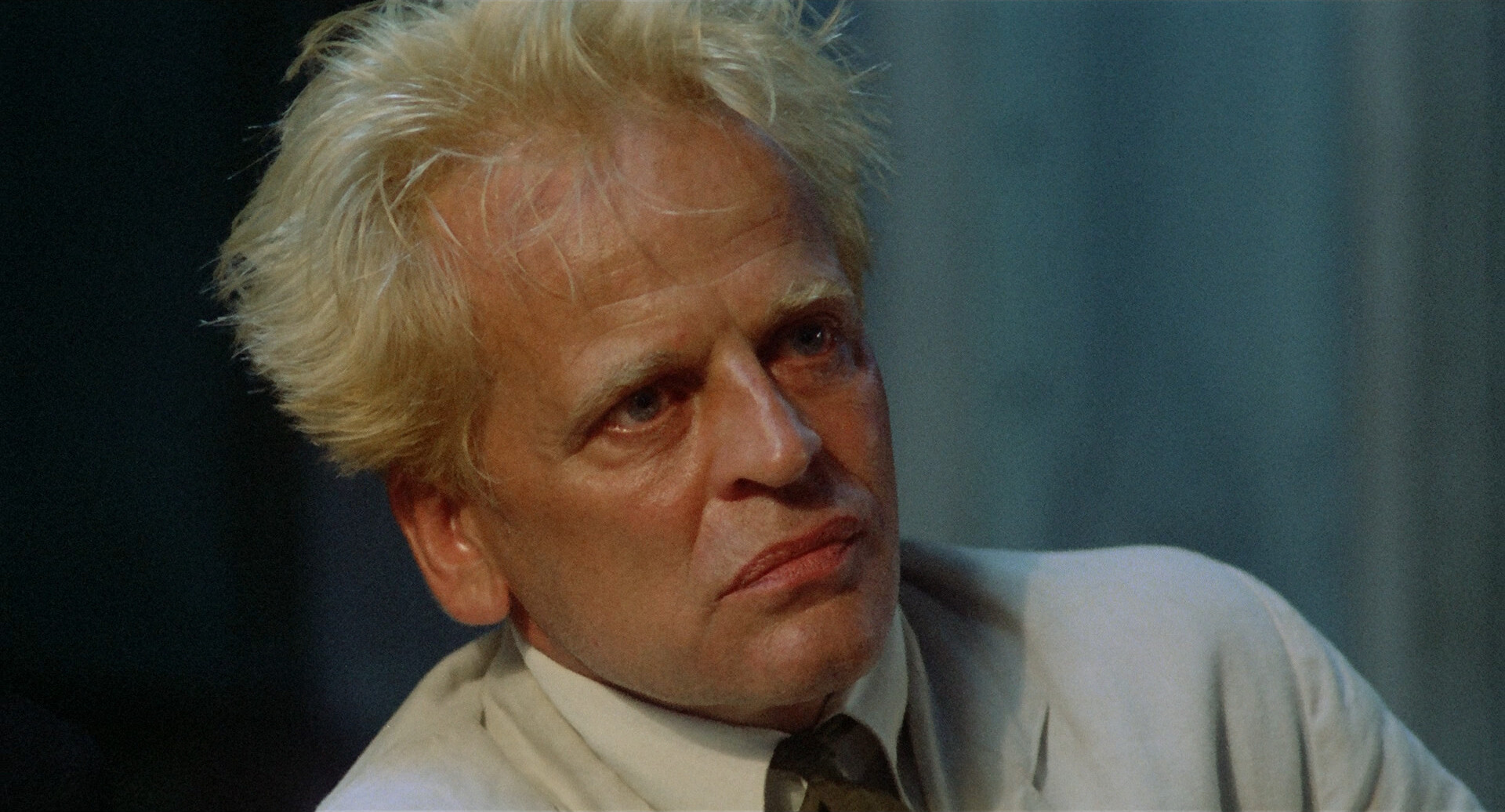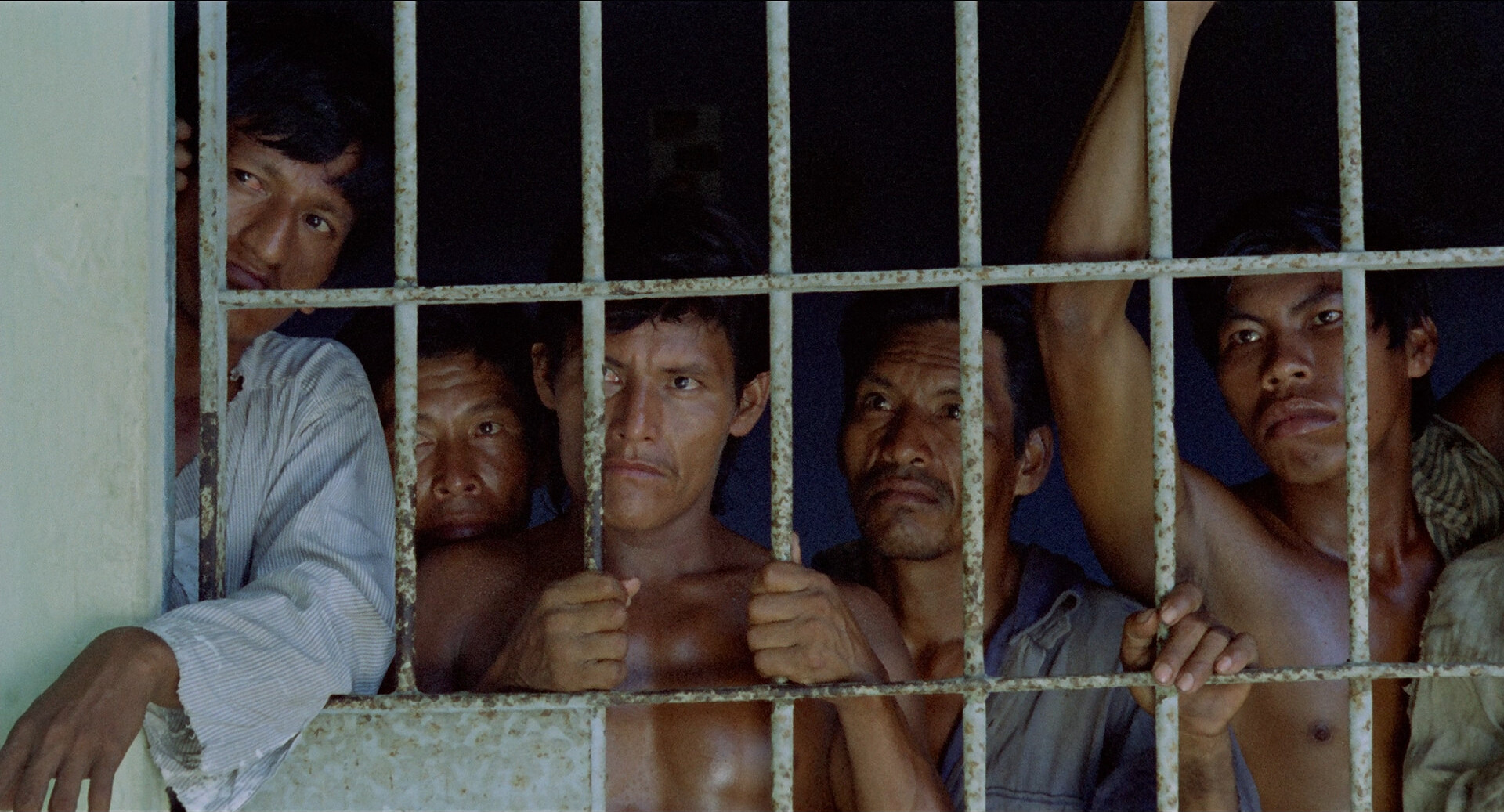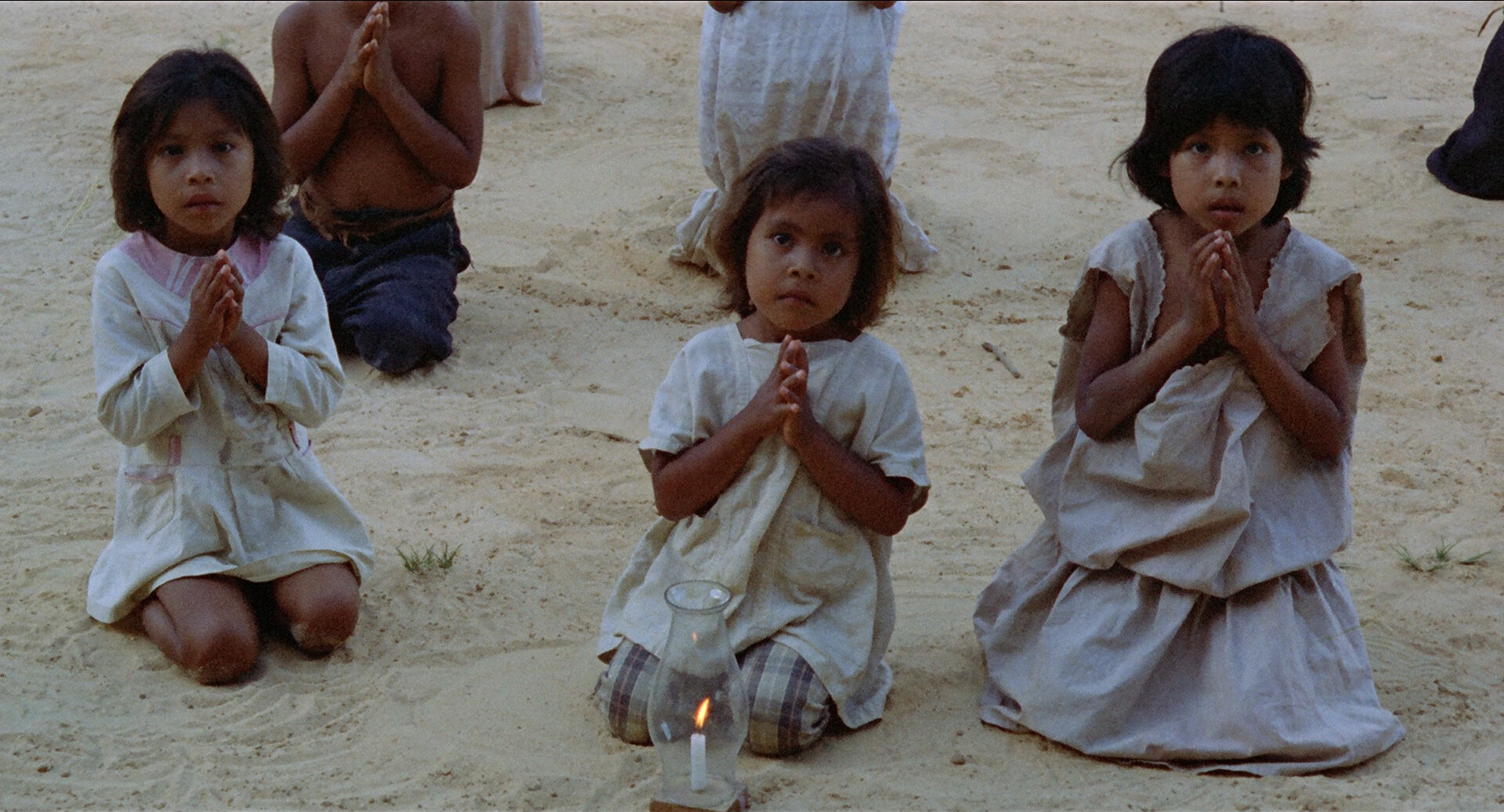 I'm enjoying the pacing of this… Herzog makes the scenes oddly long, which appeals to me.
It has more of a straightforward plot than I expected. At least so far.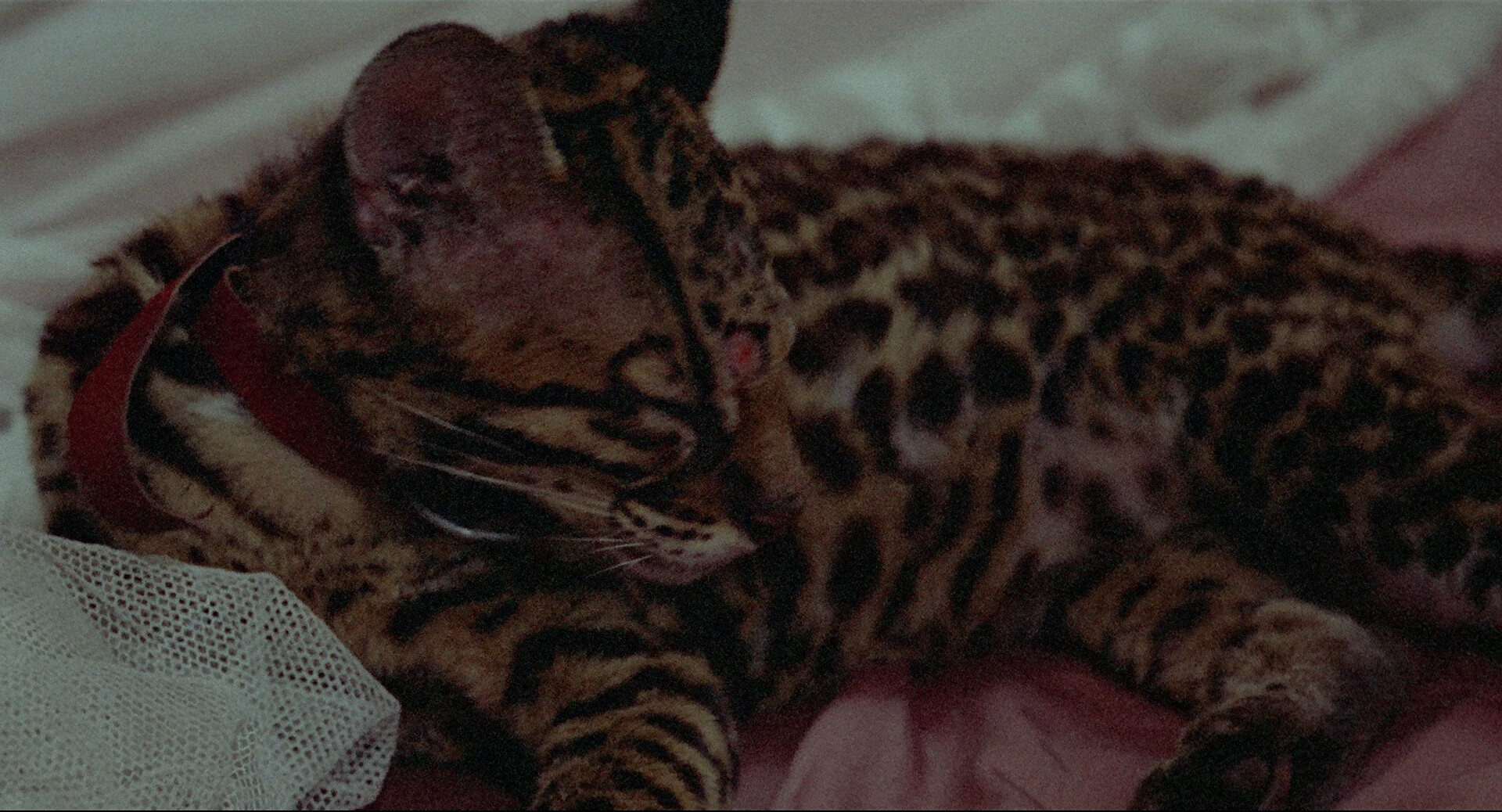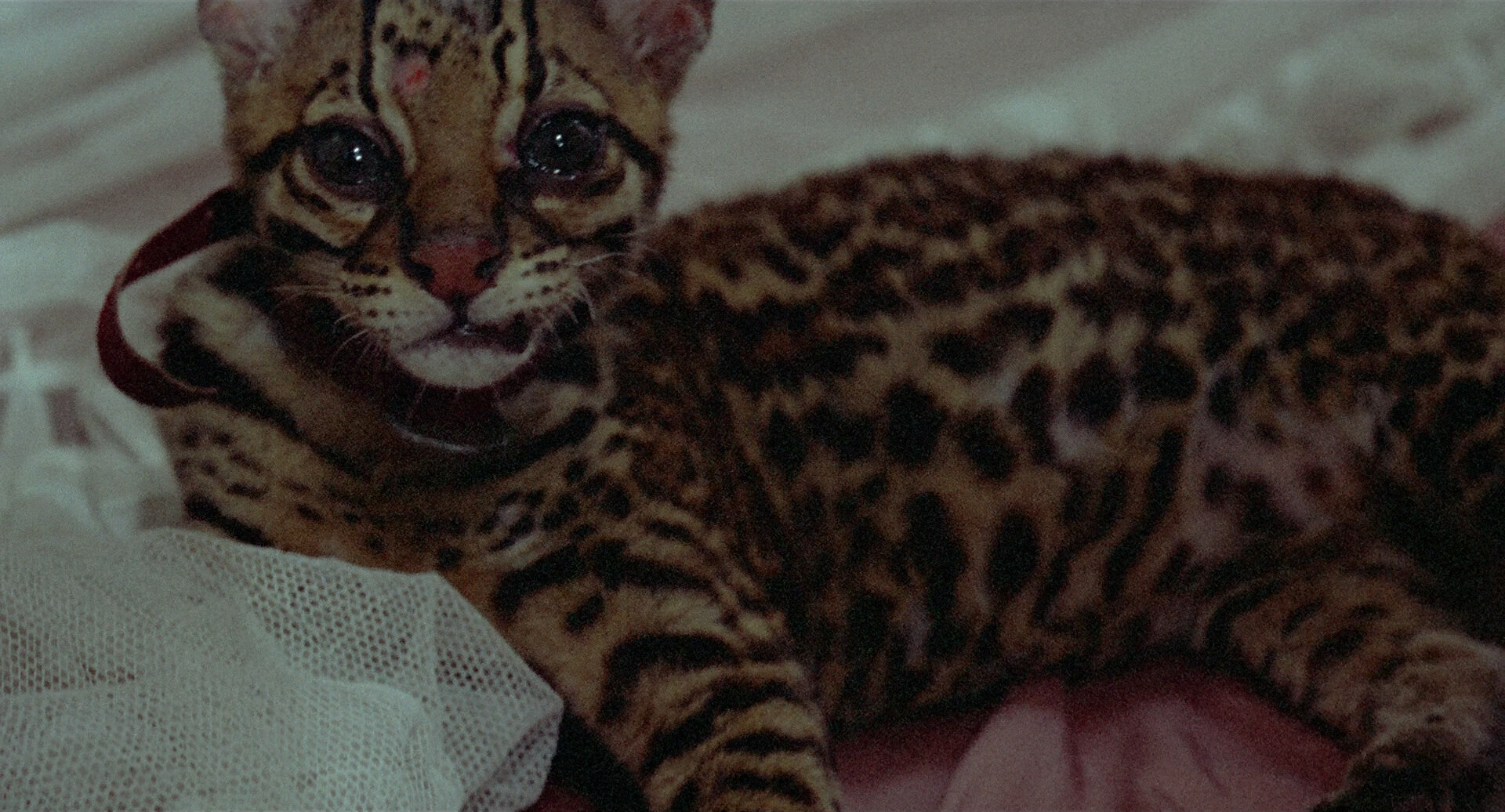 Is that an ocelot!?
Seems a bit worse for wear…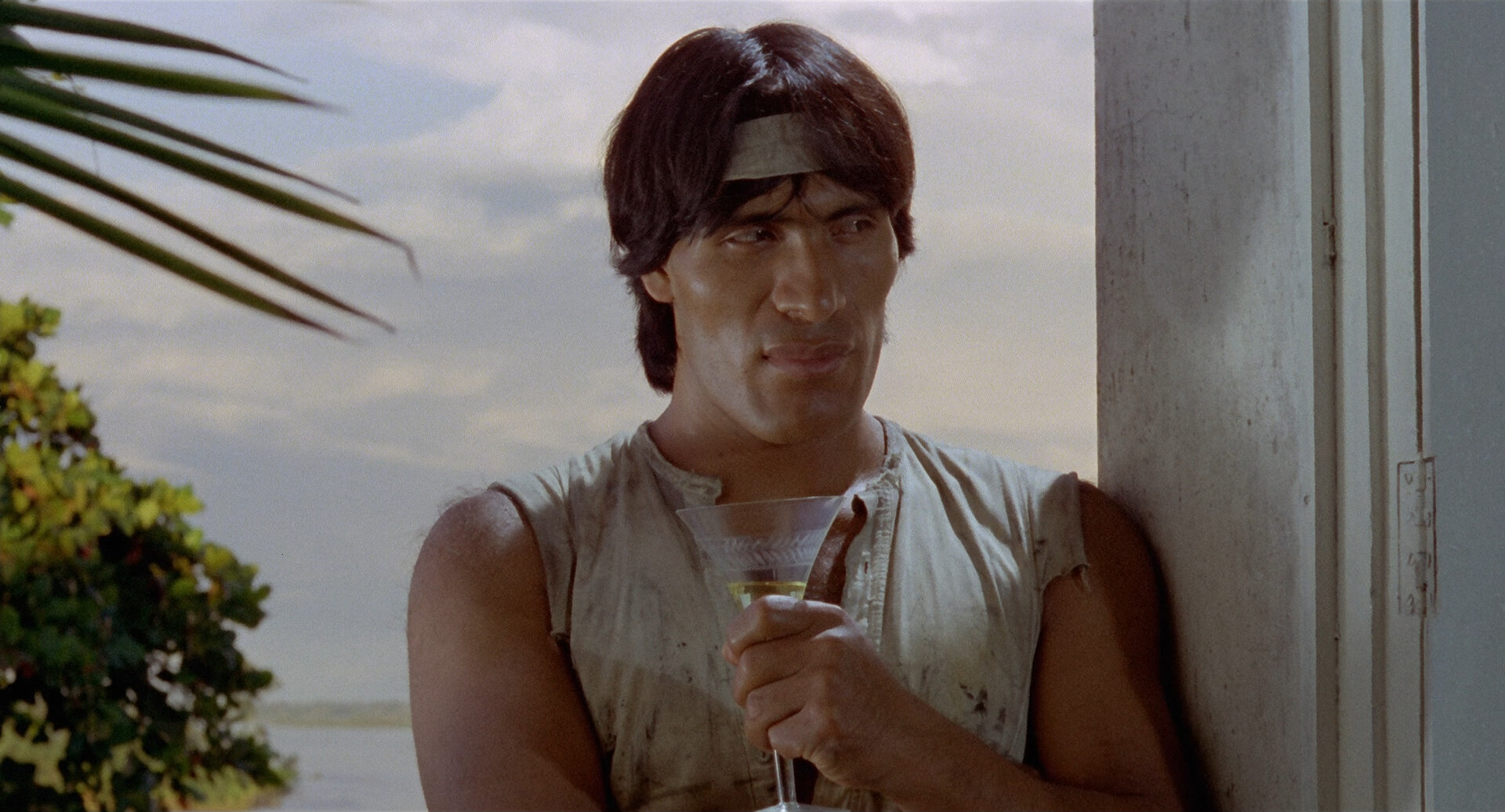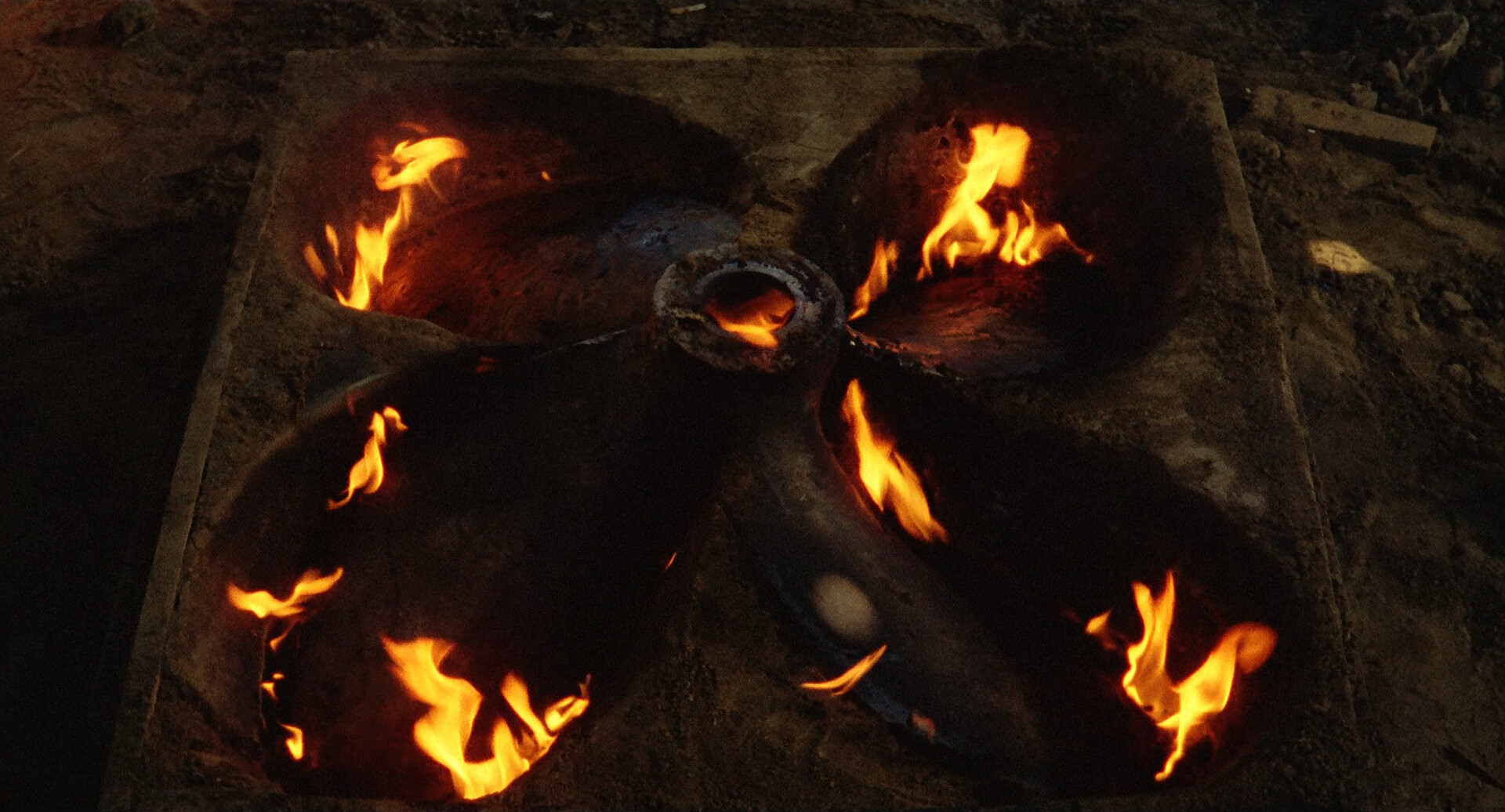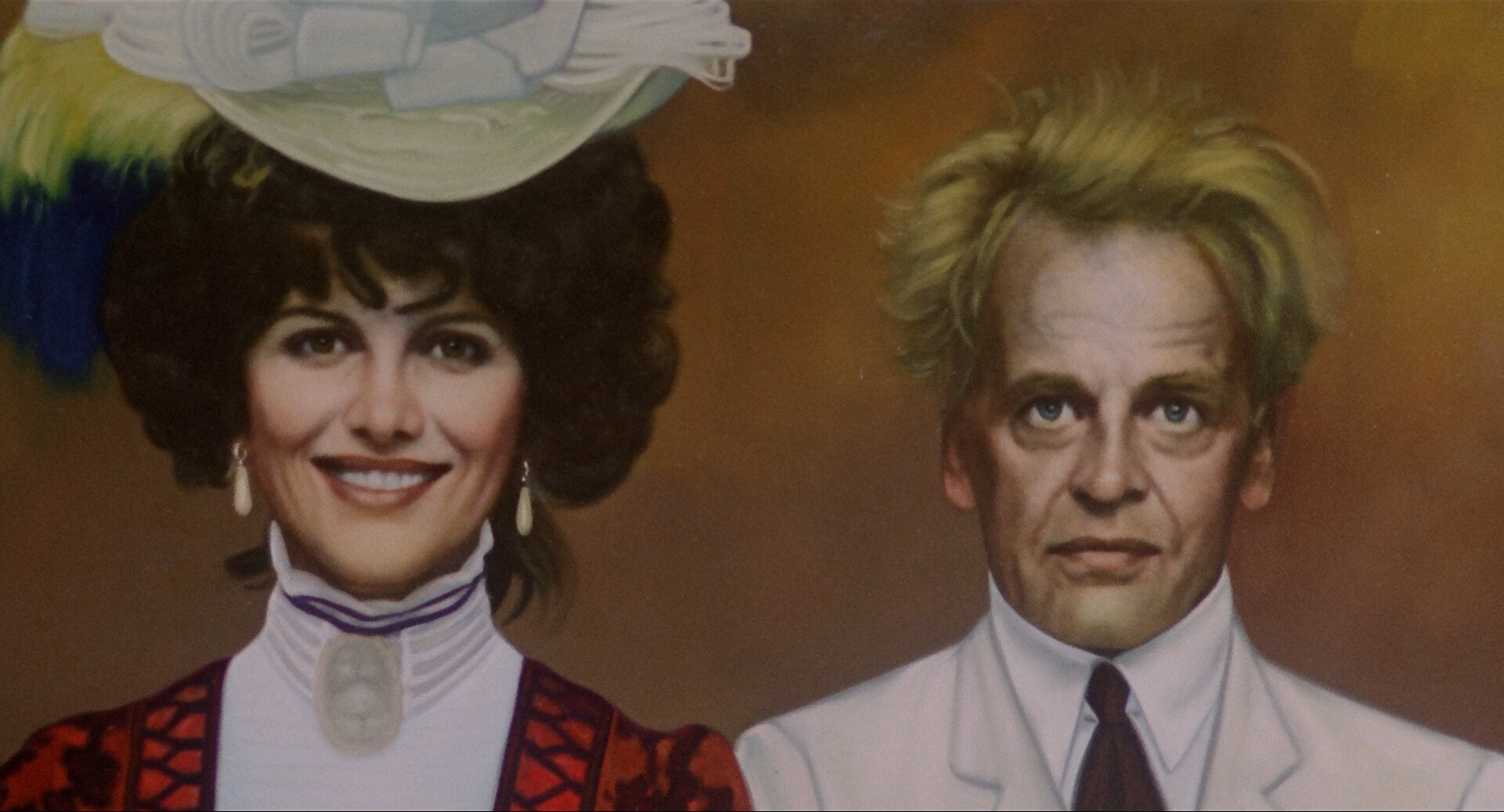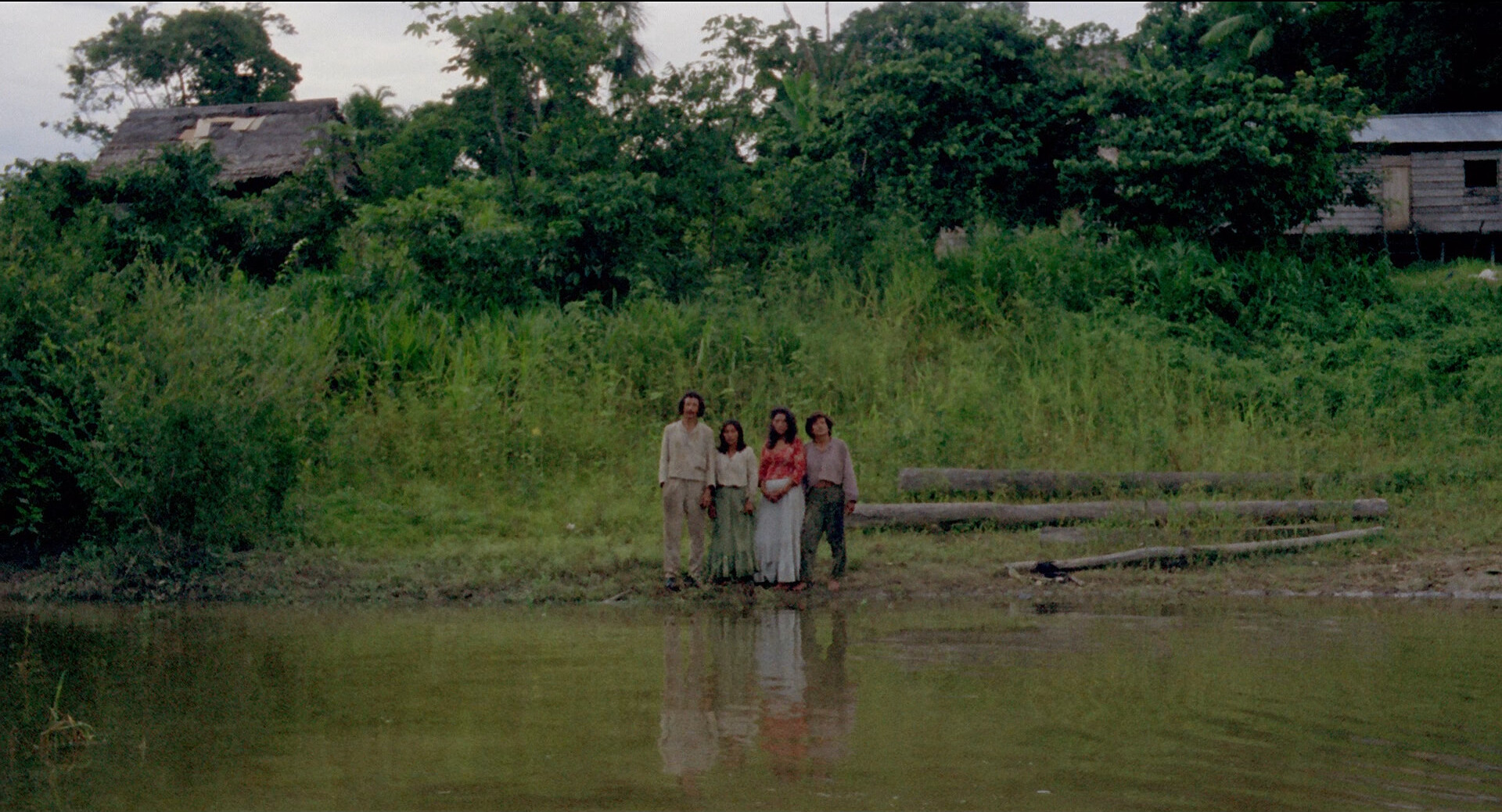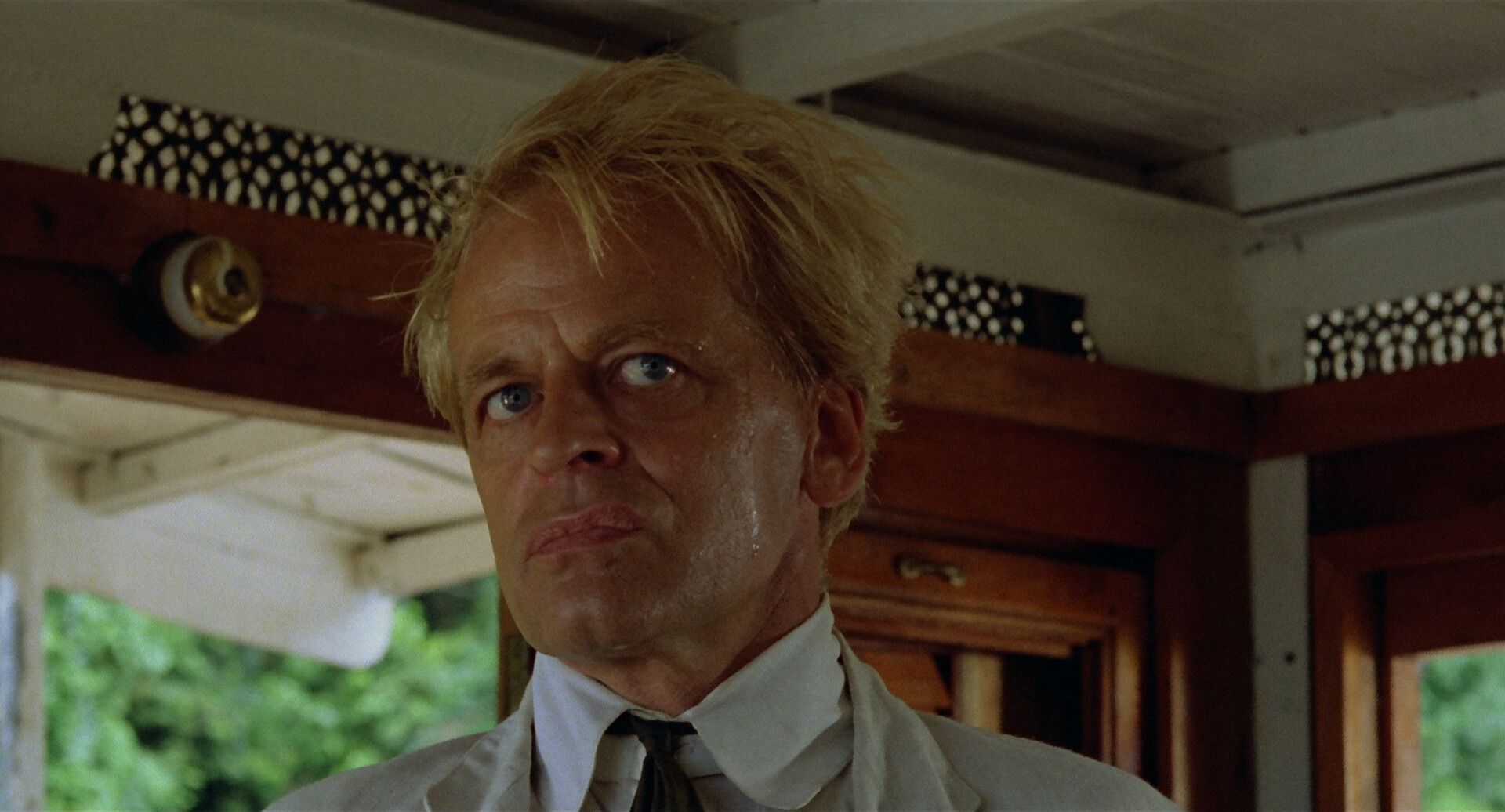 This was filmed without sound (dialogue added later, vaguely tracking with people's lips). I'm guessing the actual sound was total chaos — there's so many people appearing on the screen, most of them not actual actors…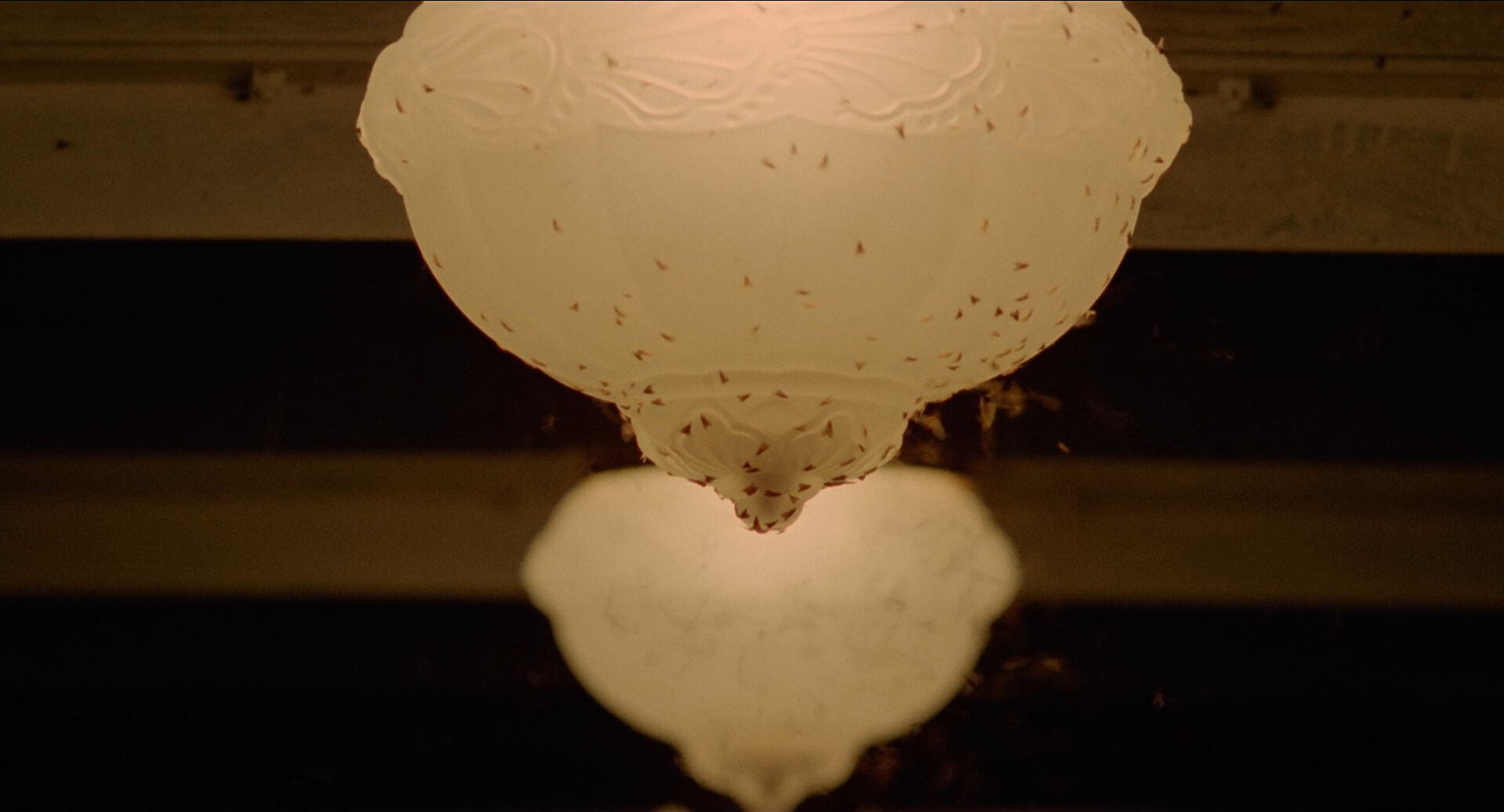 The eerie silence certainly adds something.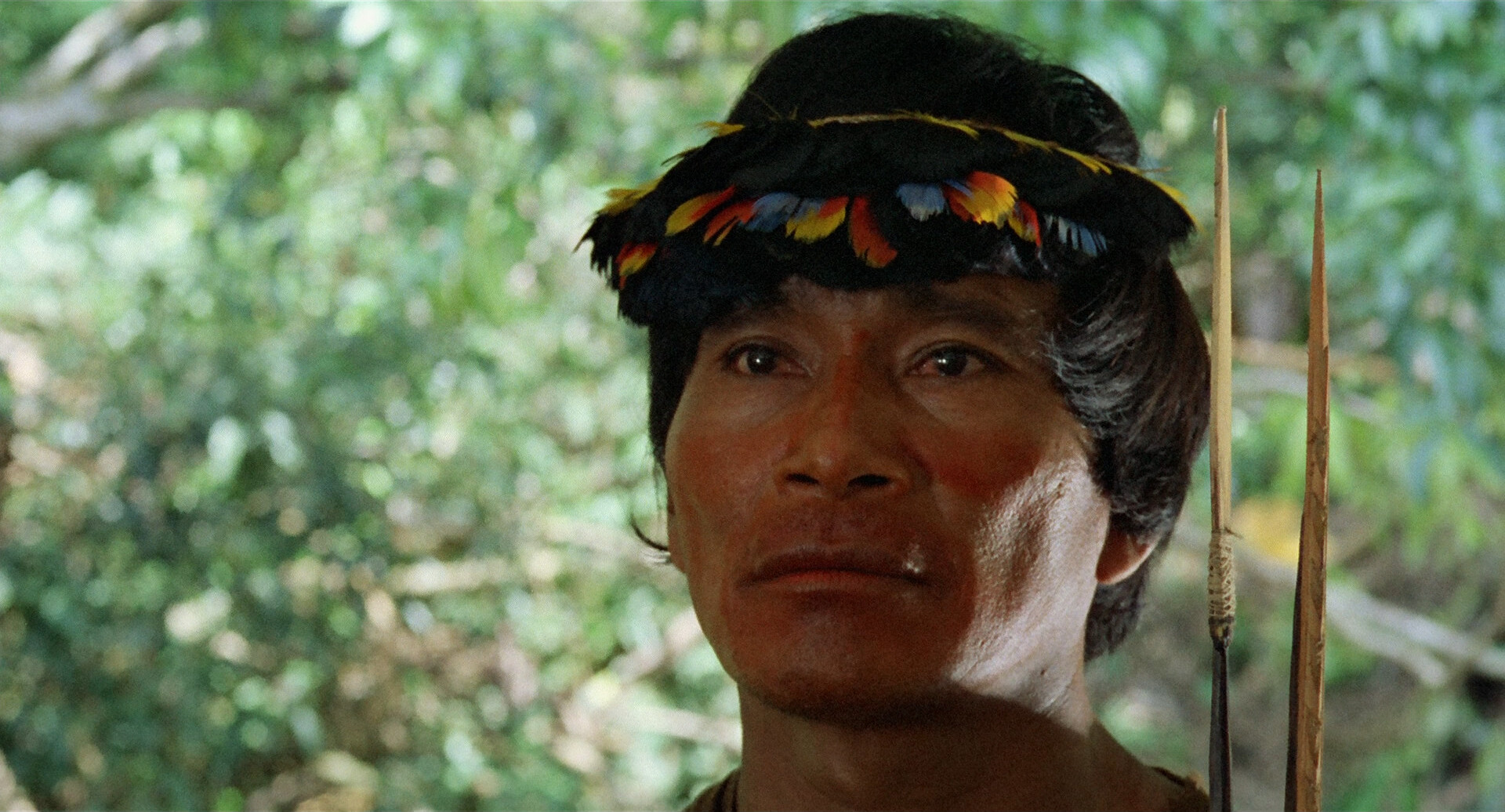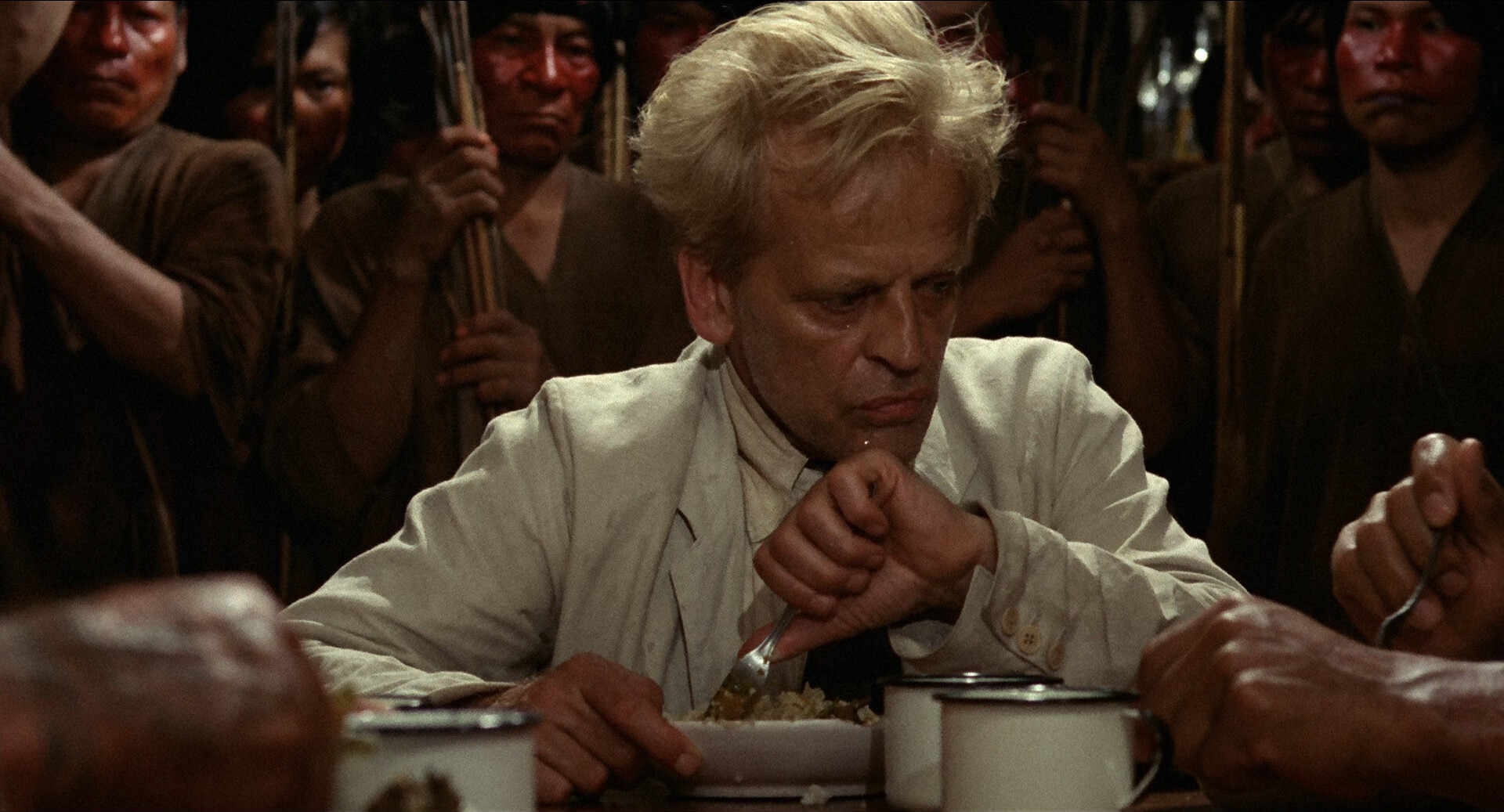 Kinski is so… moist…
We've all had that experience!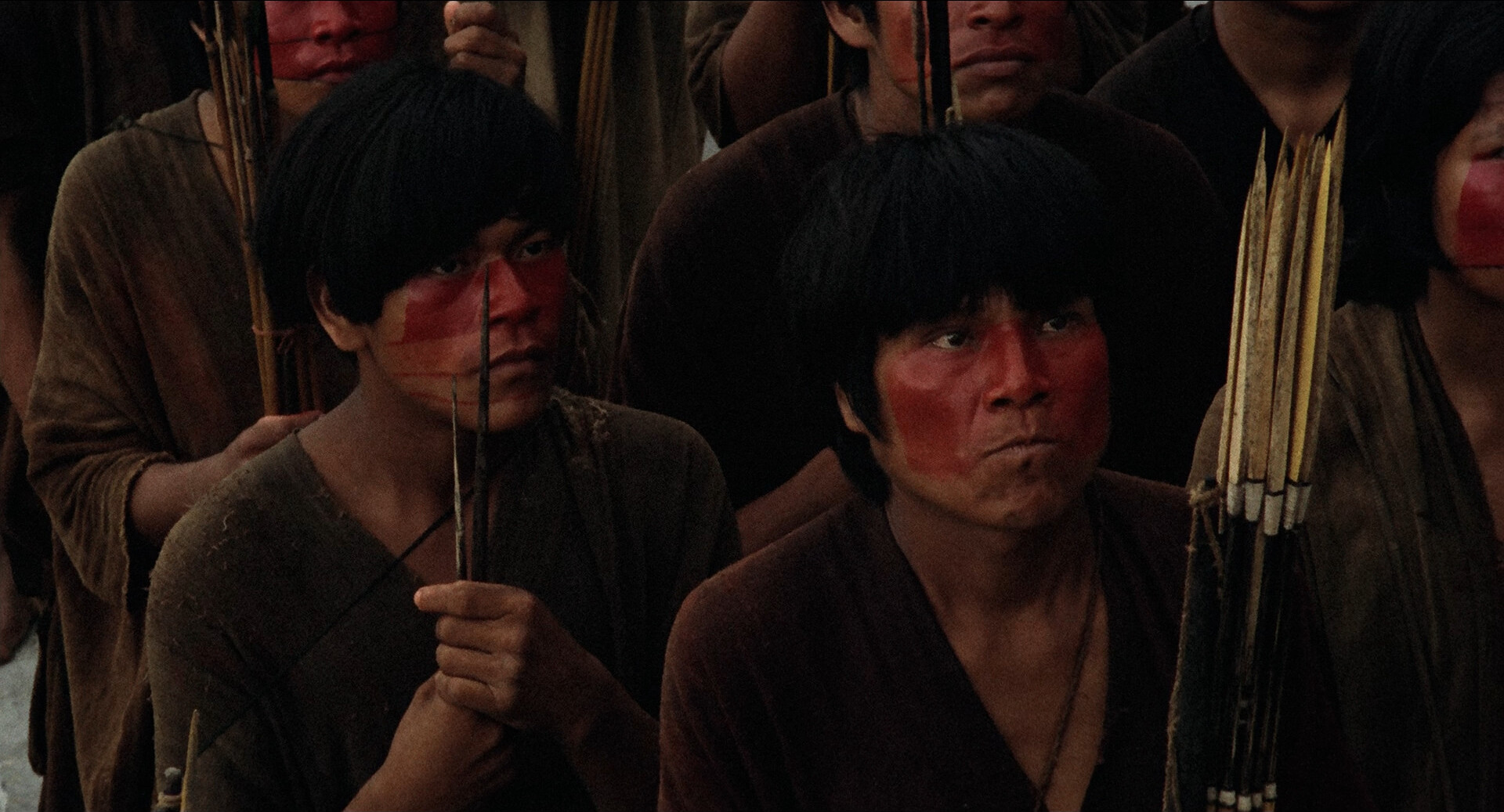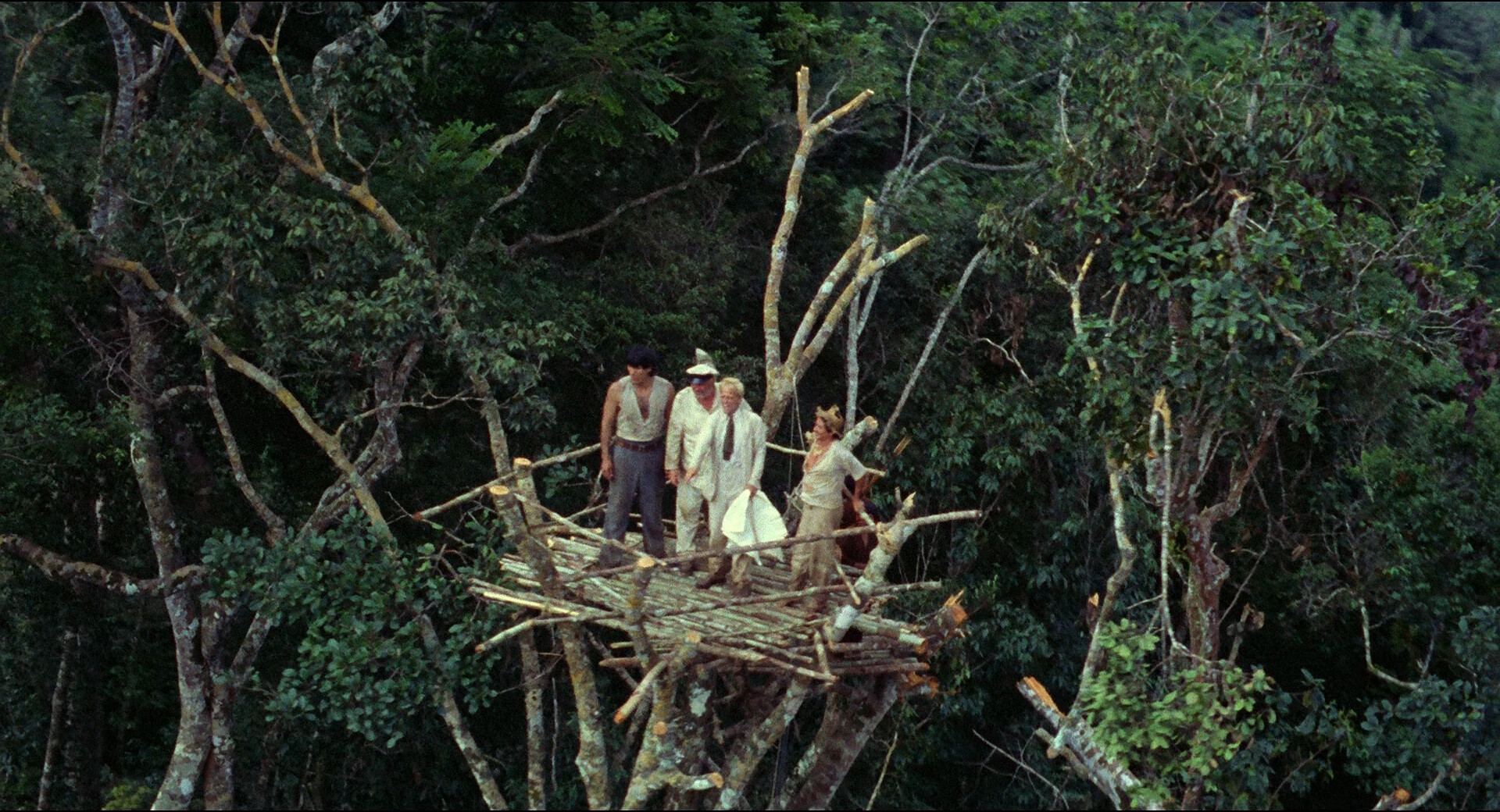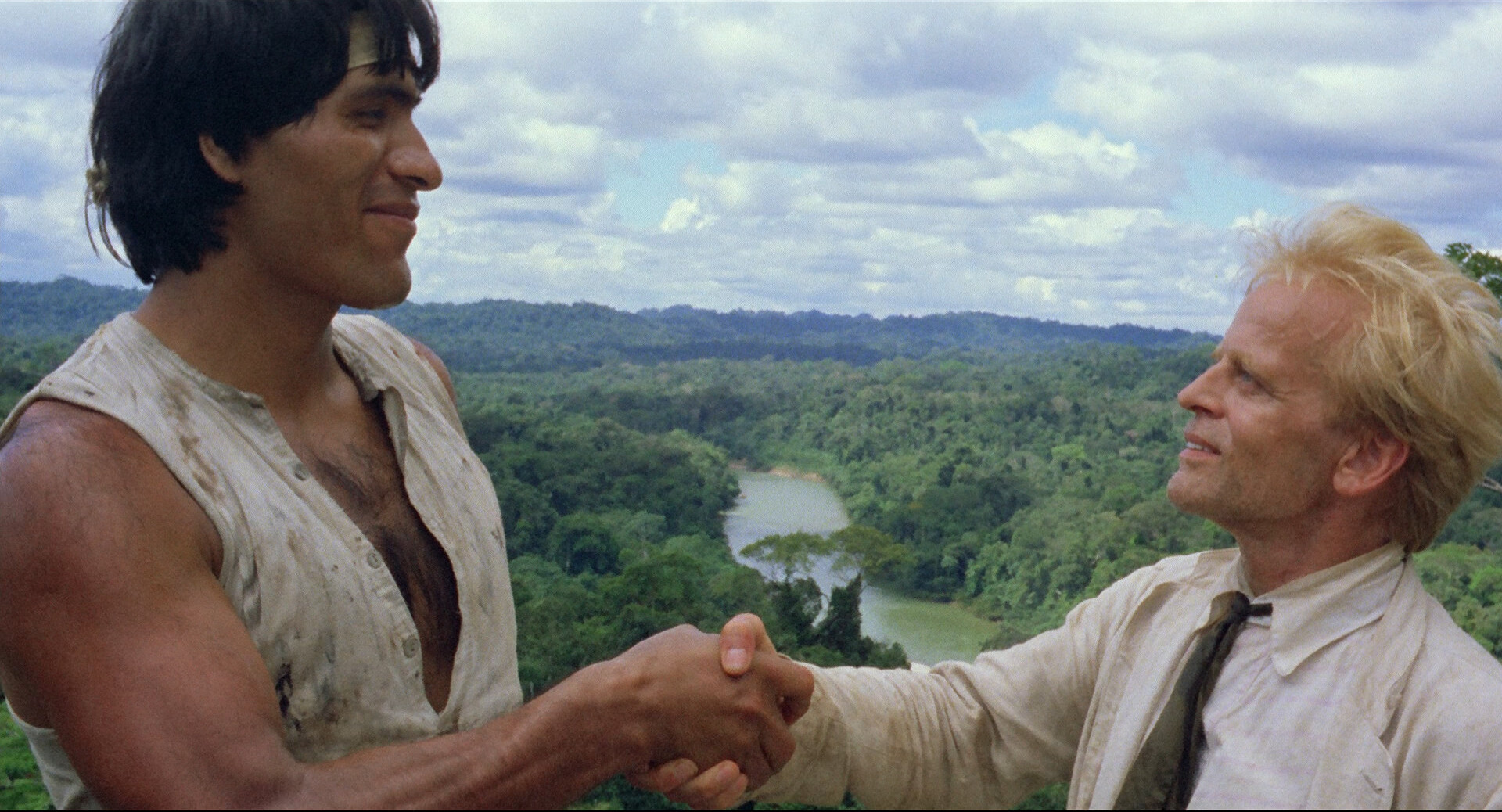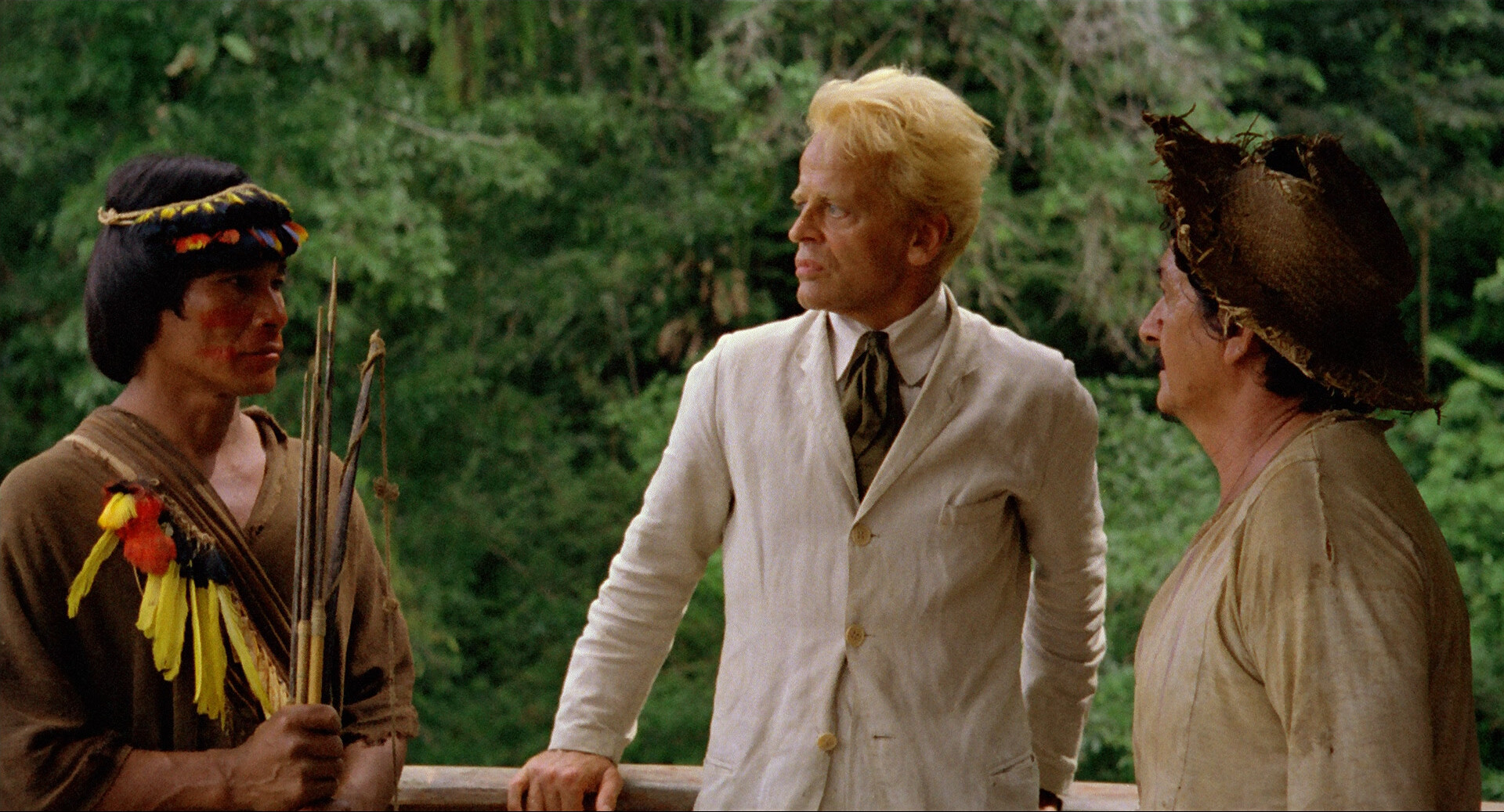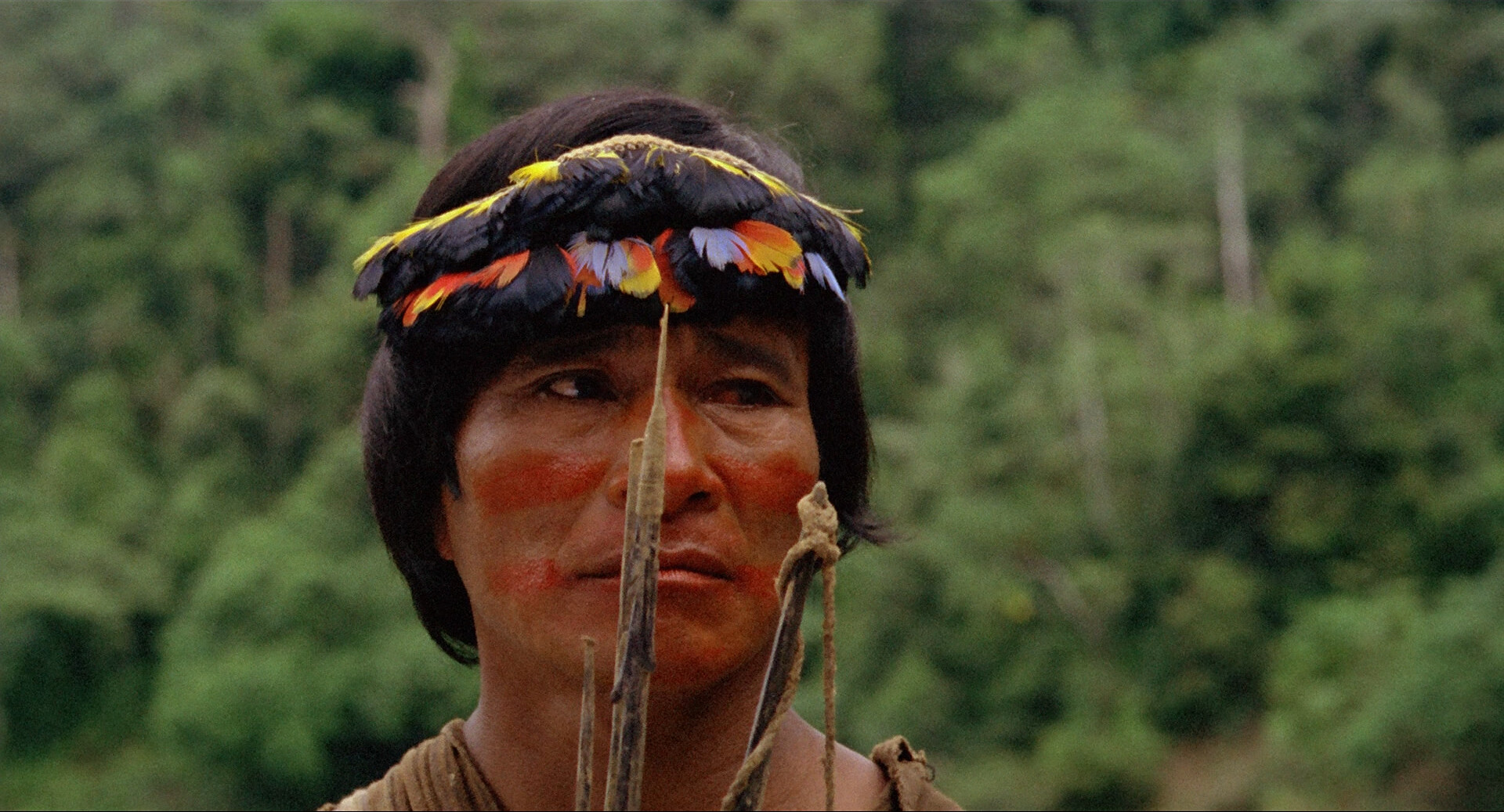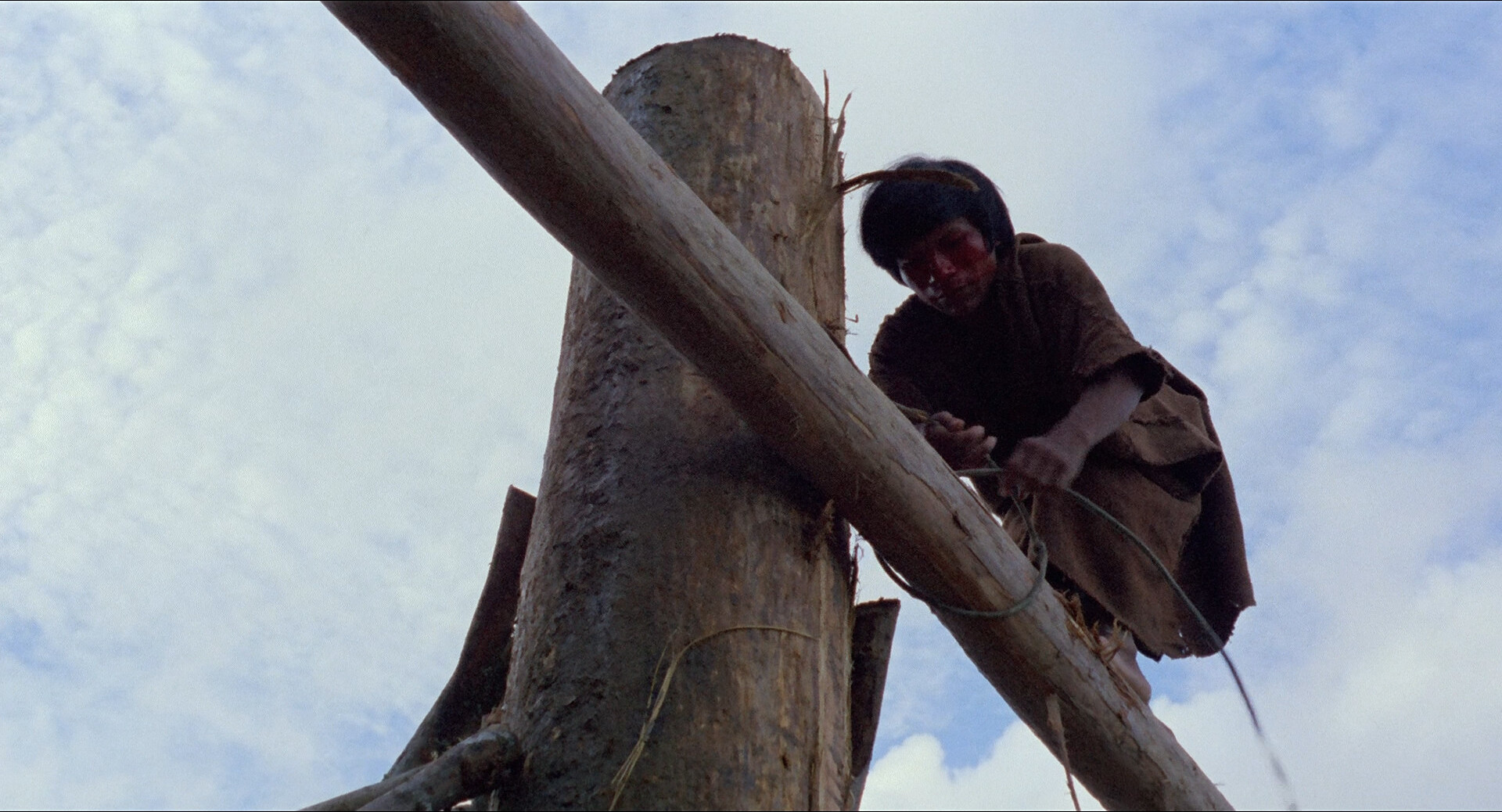 OK, I'm kinda zoning out now… I thought the movie worked perfectly until, like, 90 minutes in. But after that it's been … just about getting the boat over that hill? The first ninety minutes had a road quality movie — travelling up that river… It is its own logic. But once it gets this static, I'm just wondering how many of these extras were hurt during these scenes — it doesn't look like they had much of a safety net…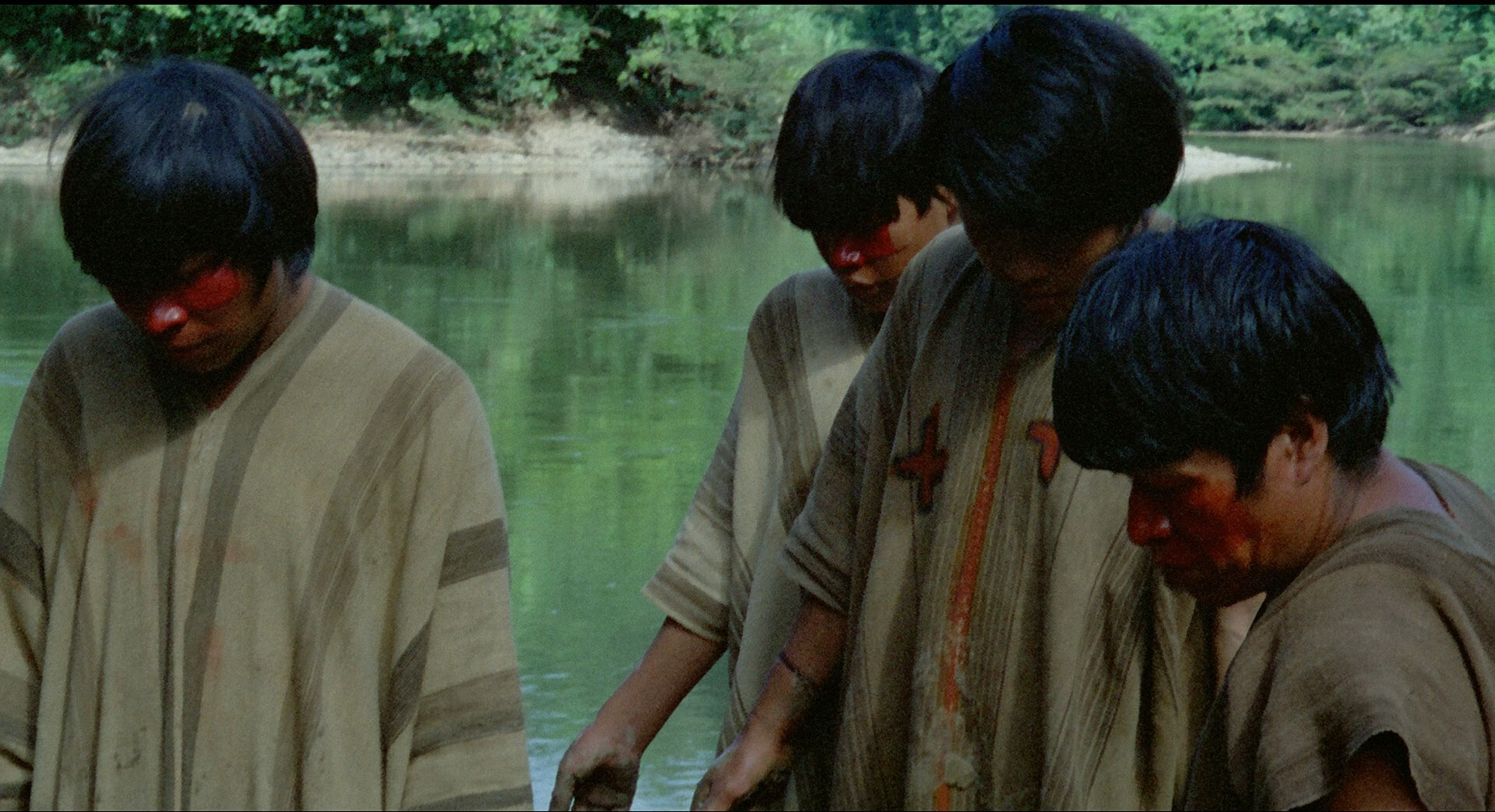 Oh, and now they're getting hurt on screen, too. I mean, I realise that that's not real, but it all just looks… uncomfortably reckless?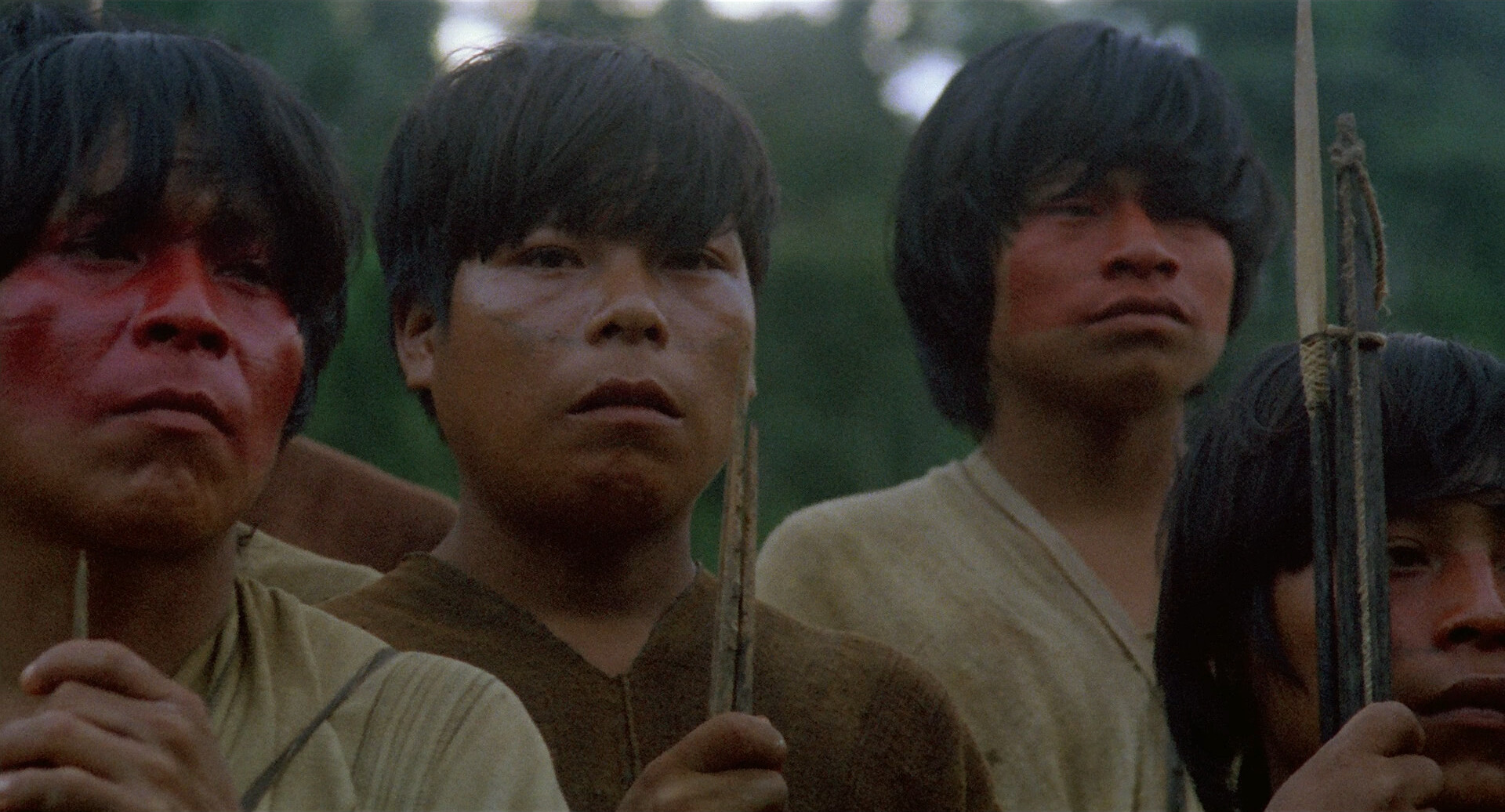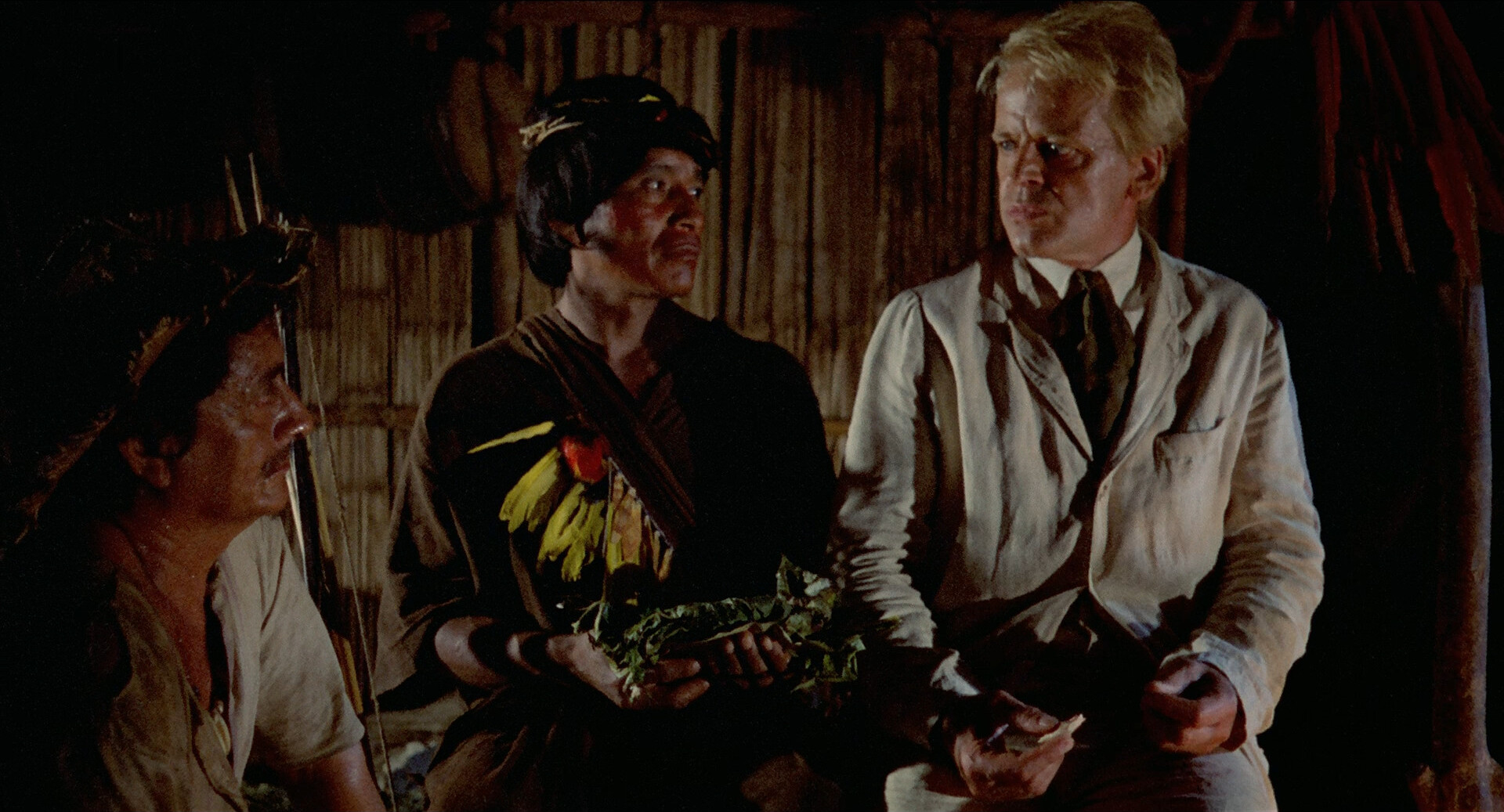 Fitzcarraldo. Werner Herzog. 1982. ⚃