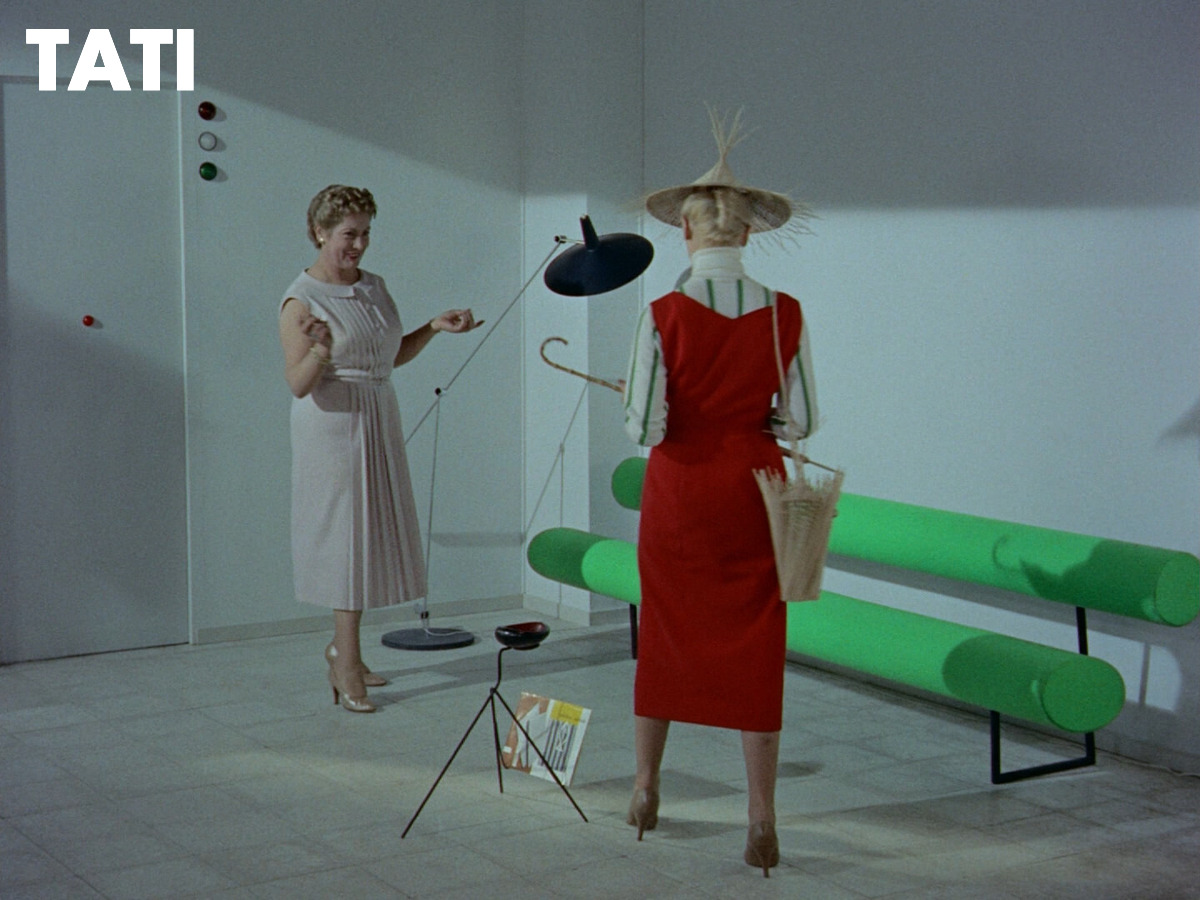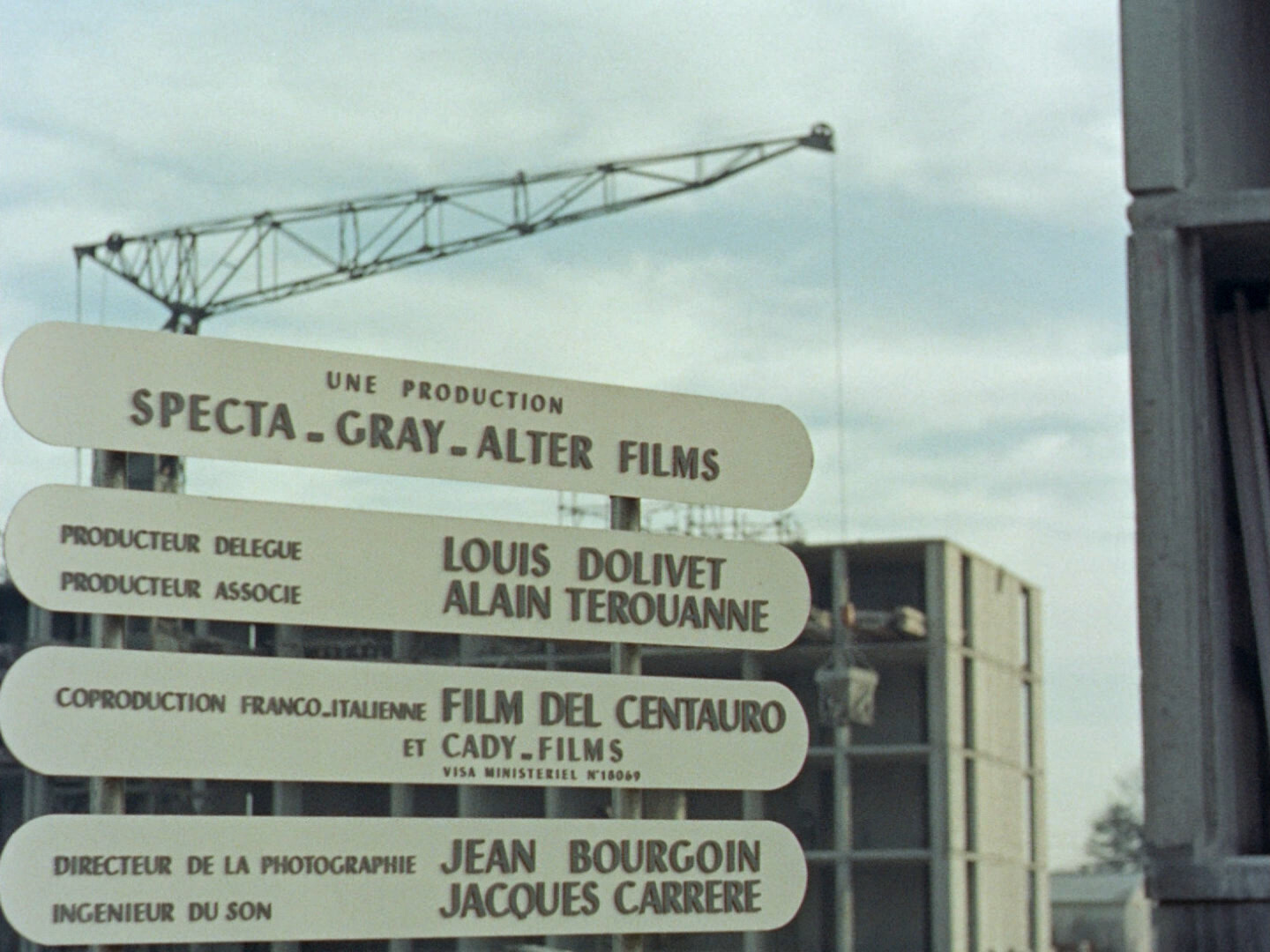 Practical titles!
You don't see that a lot.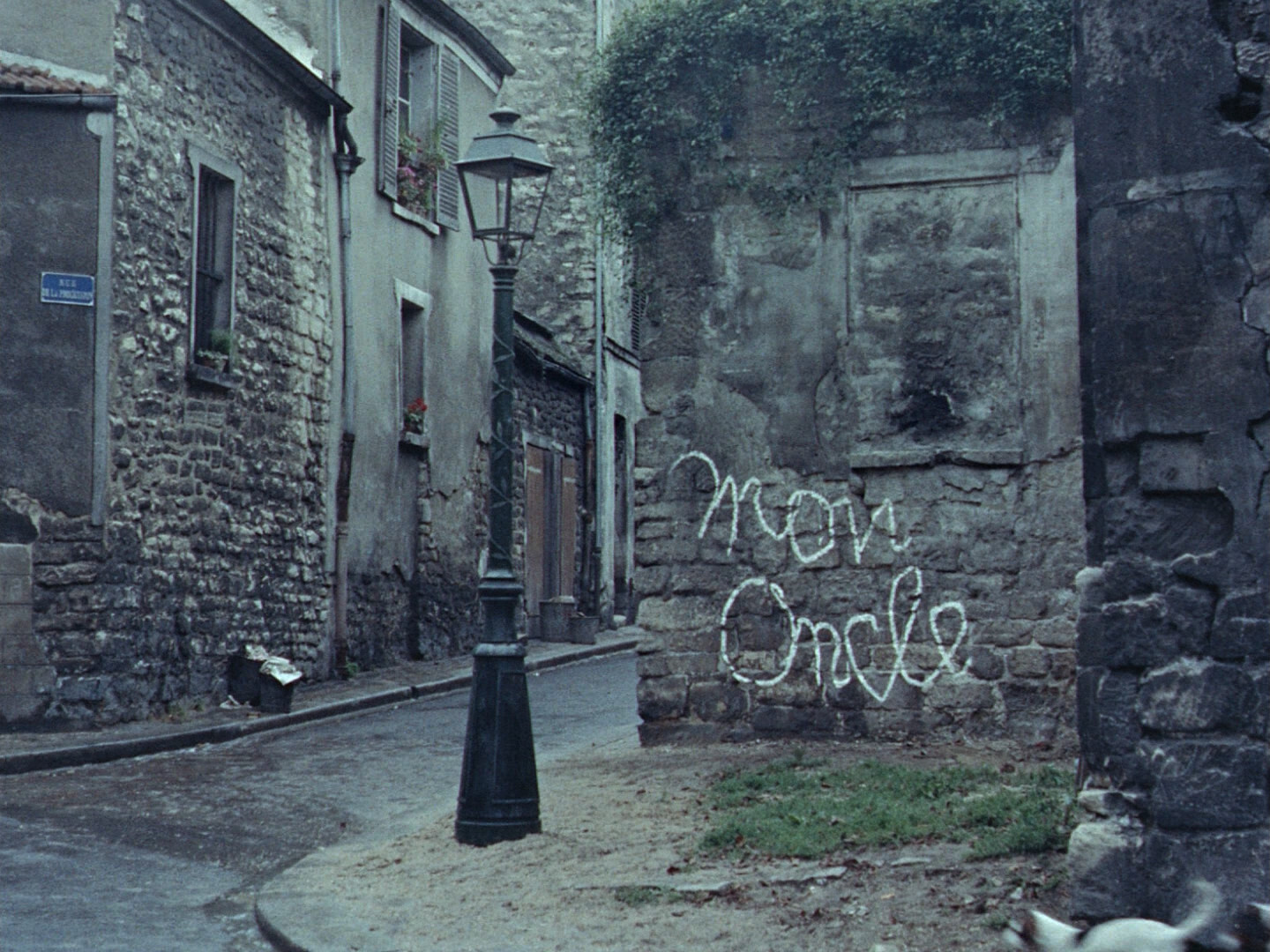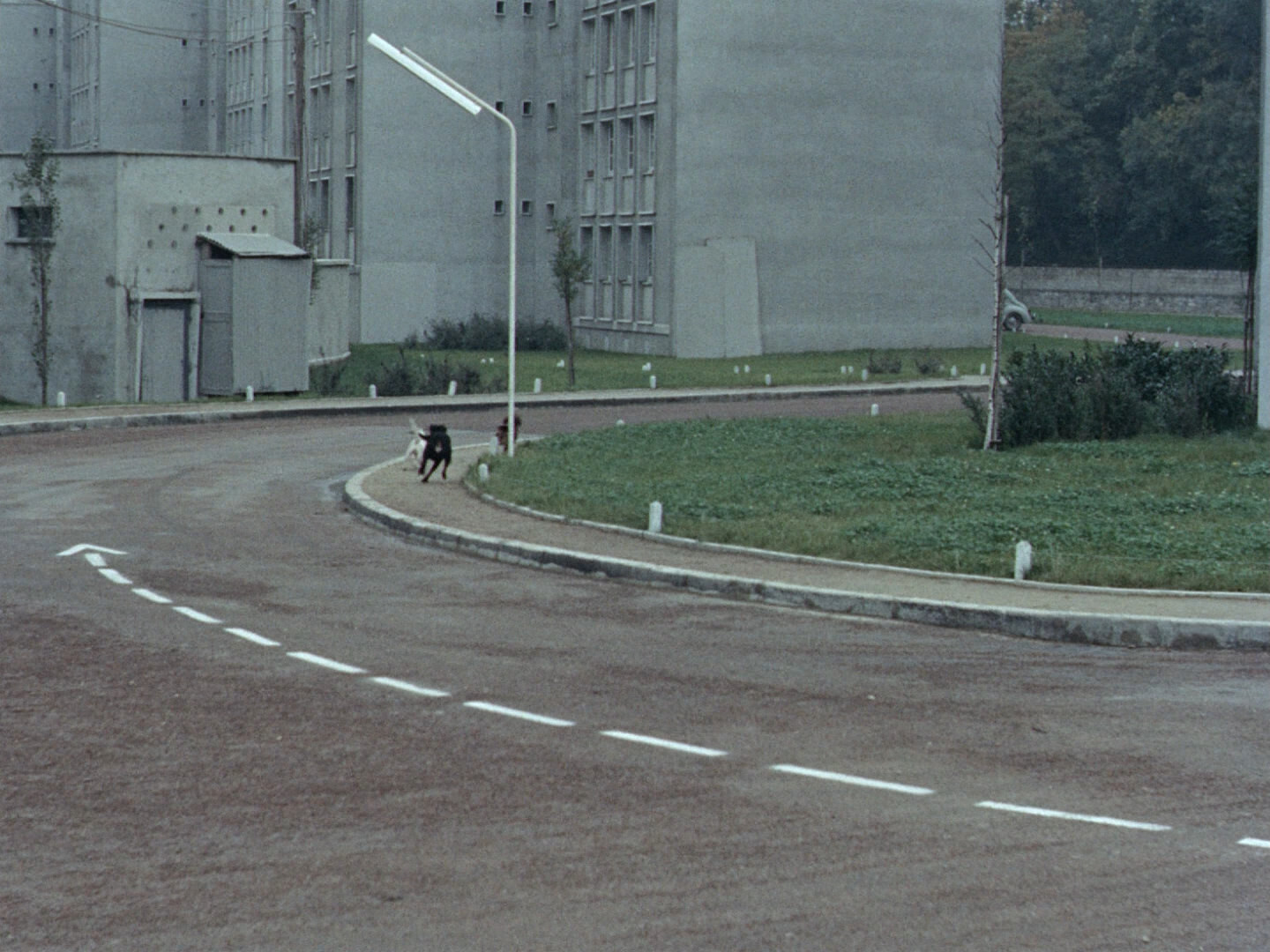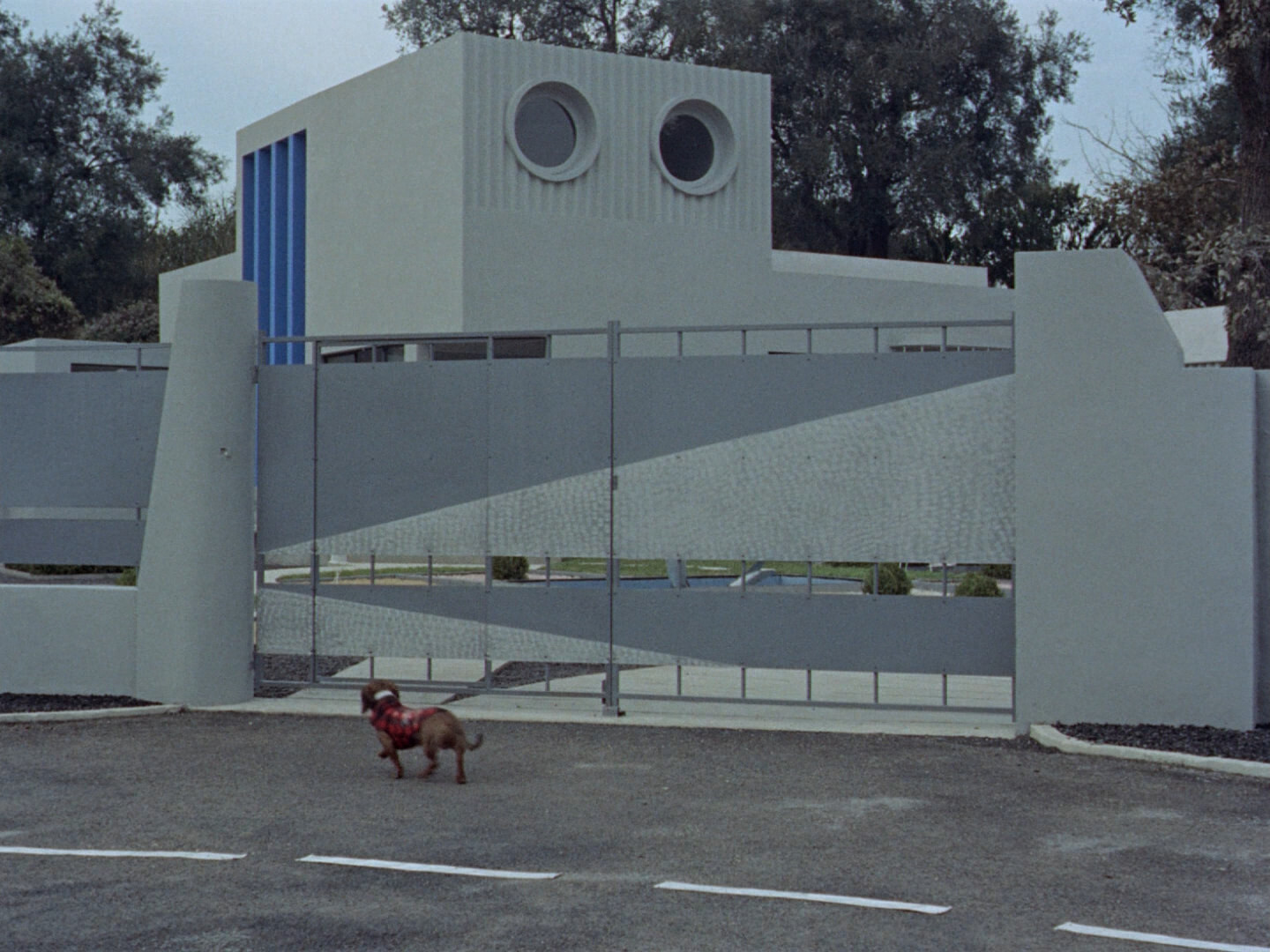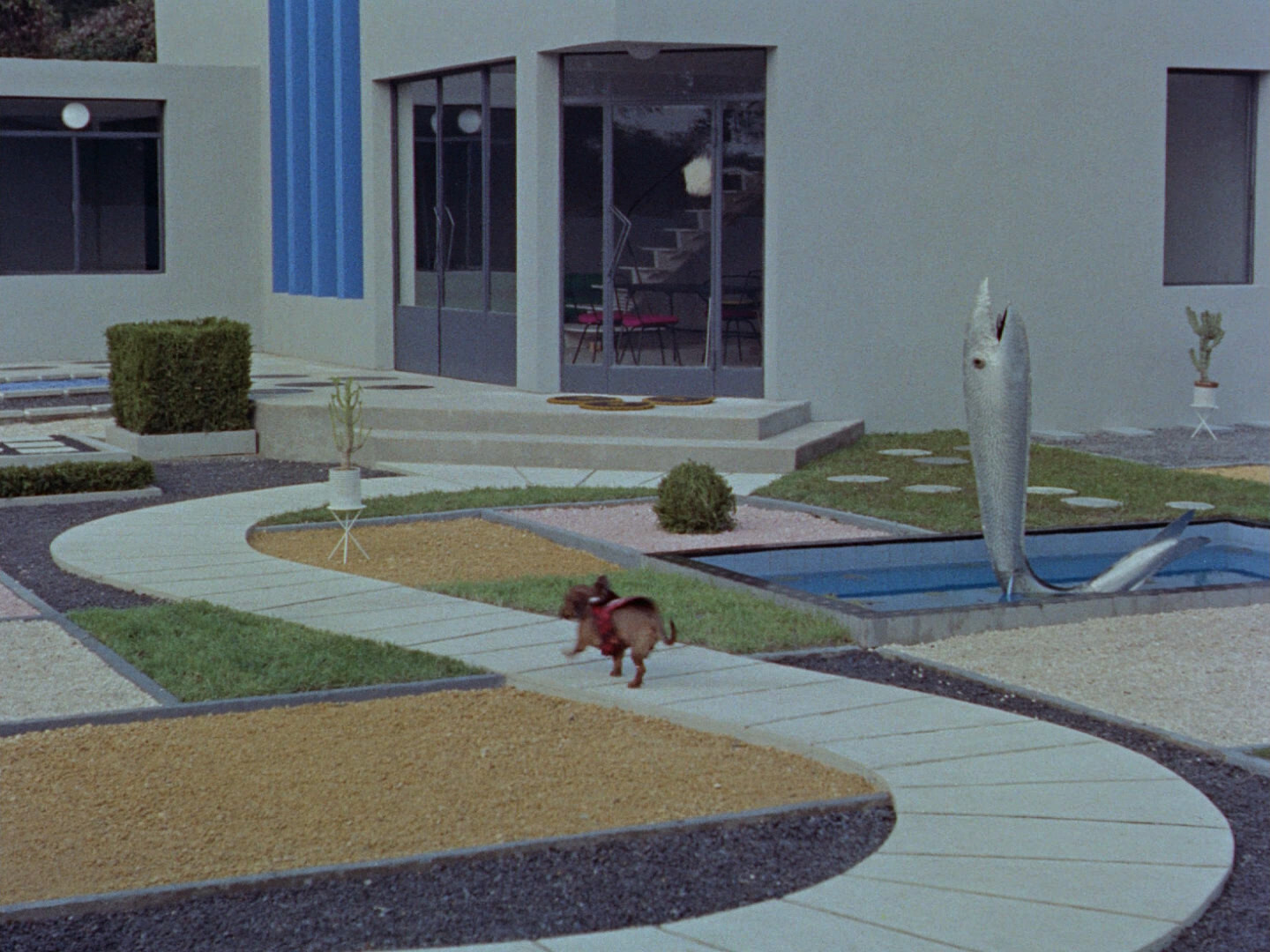 Tati's doing these houses as his vision of a modernist nightmare… but I really love these houses! I so want to live here!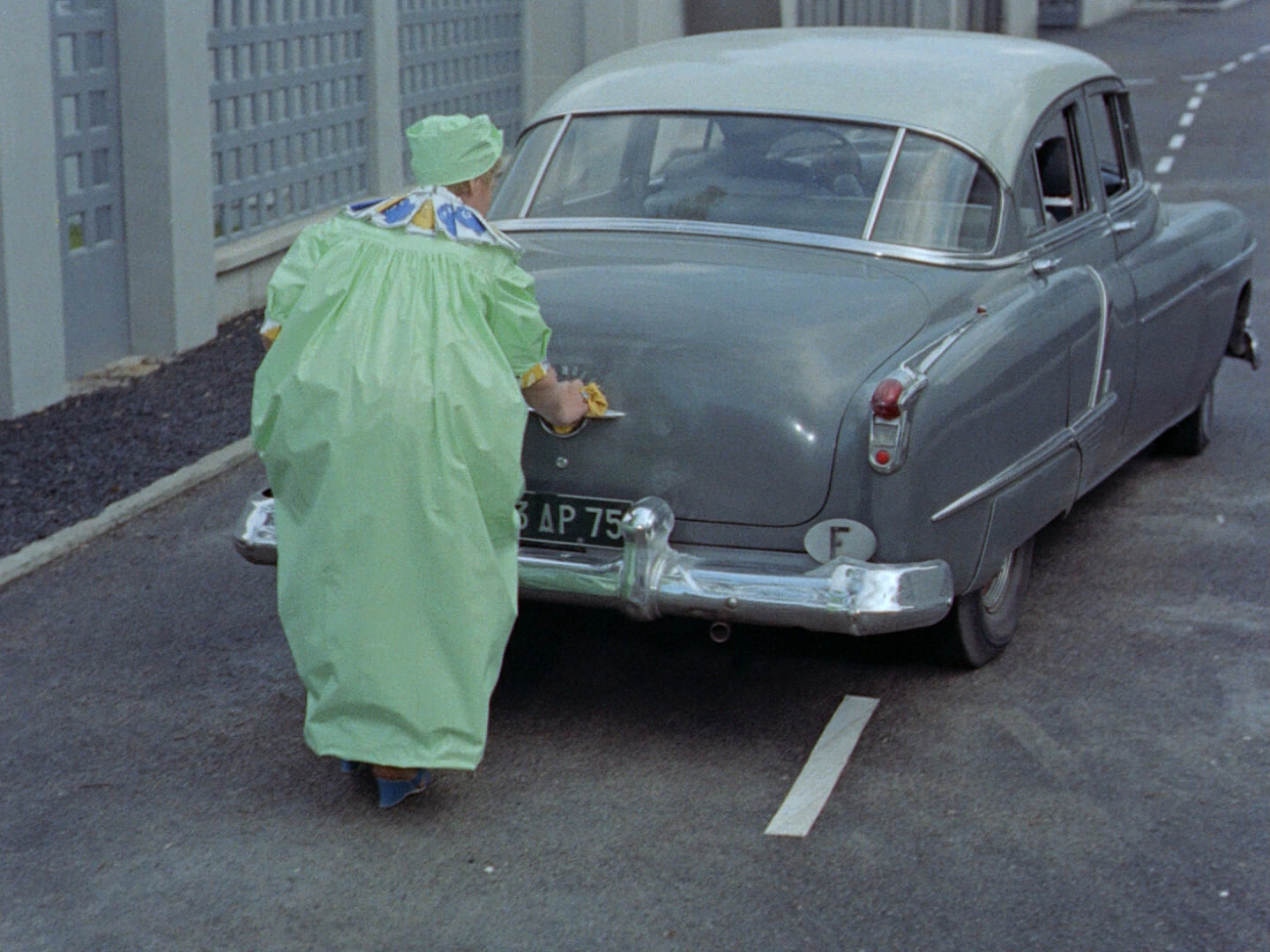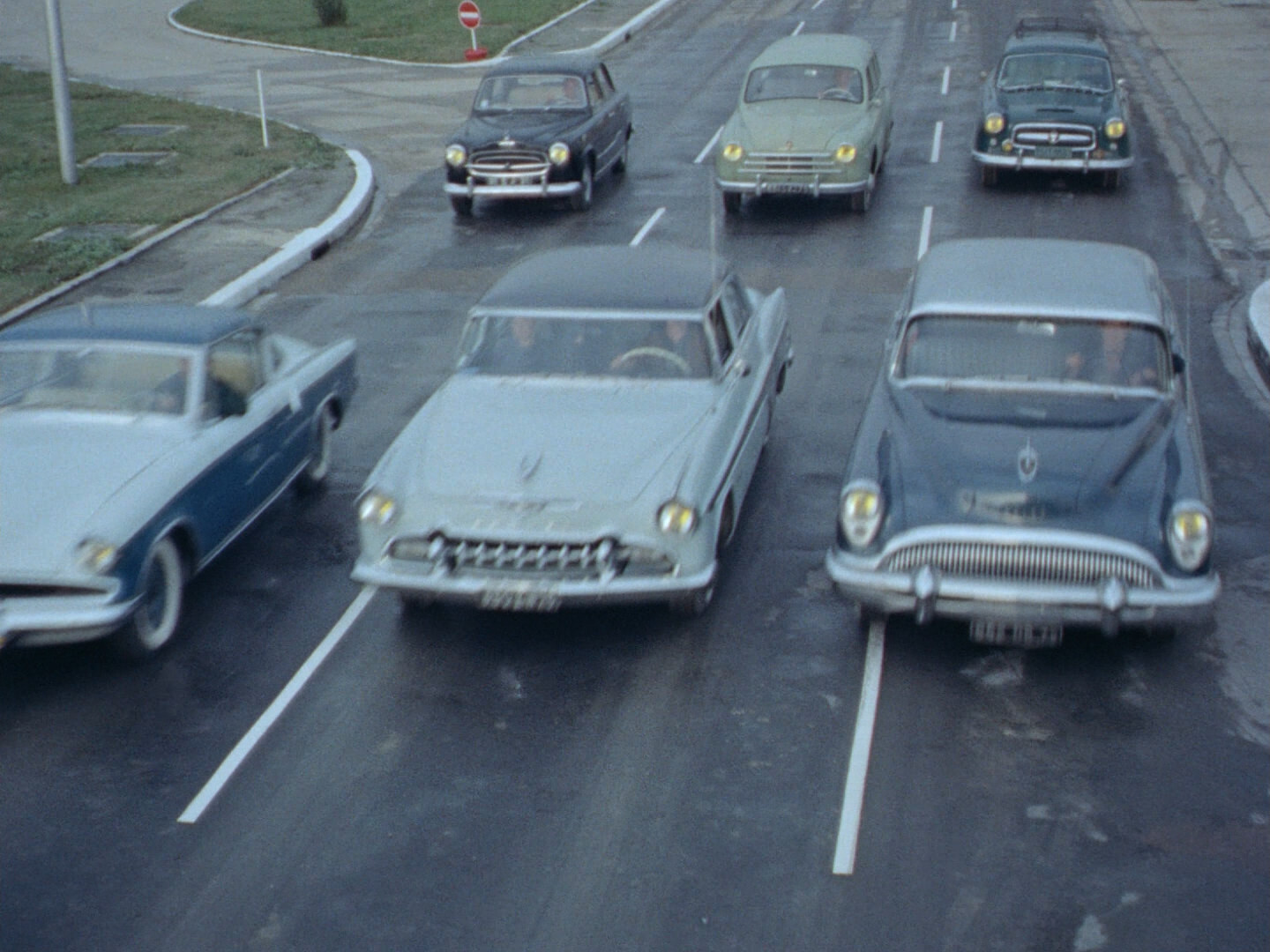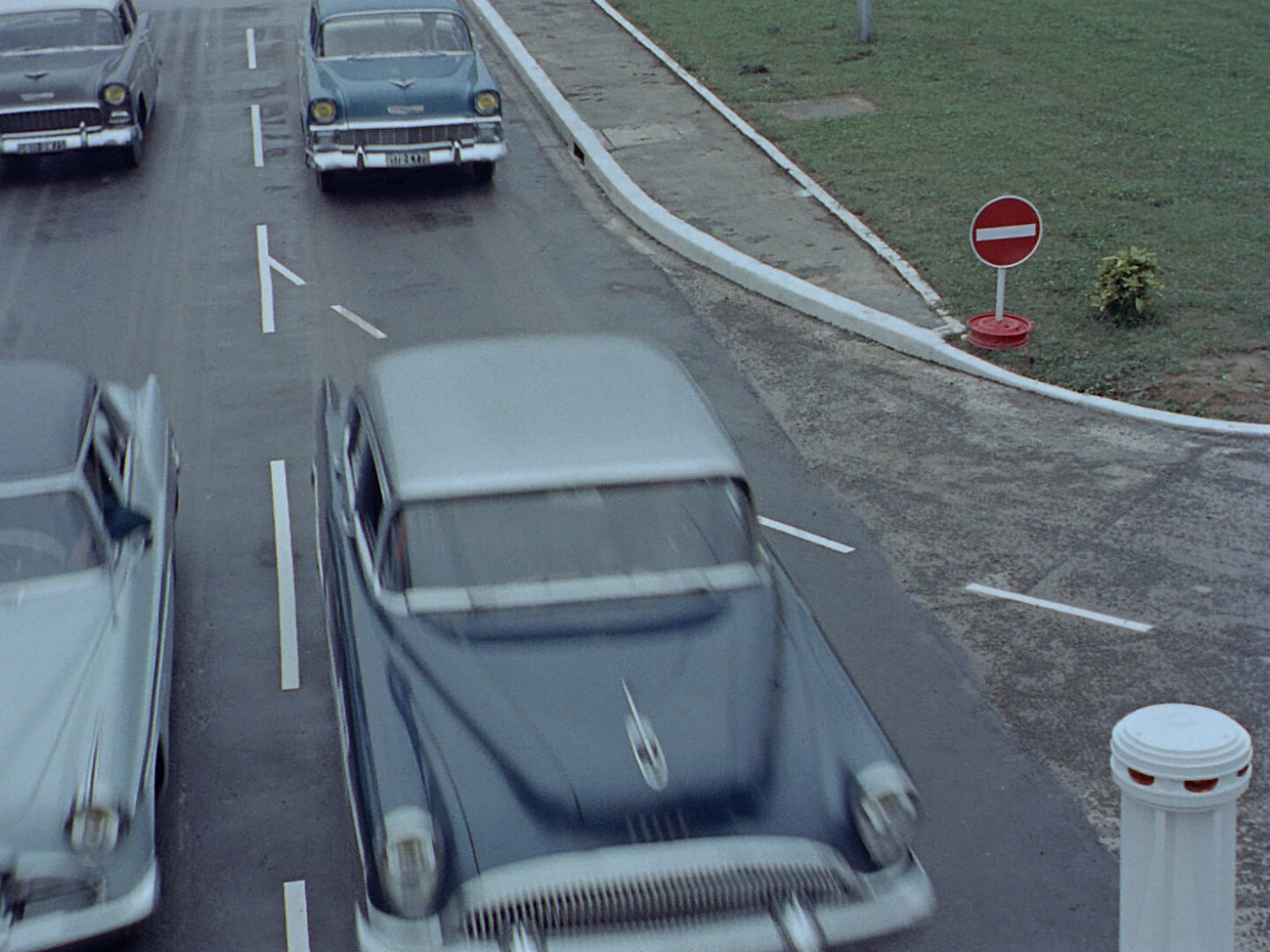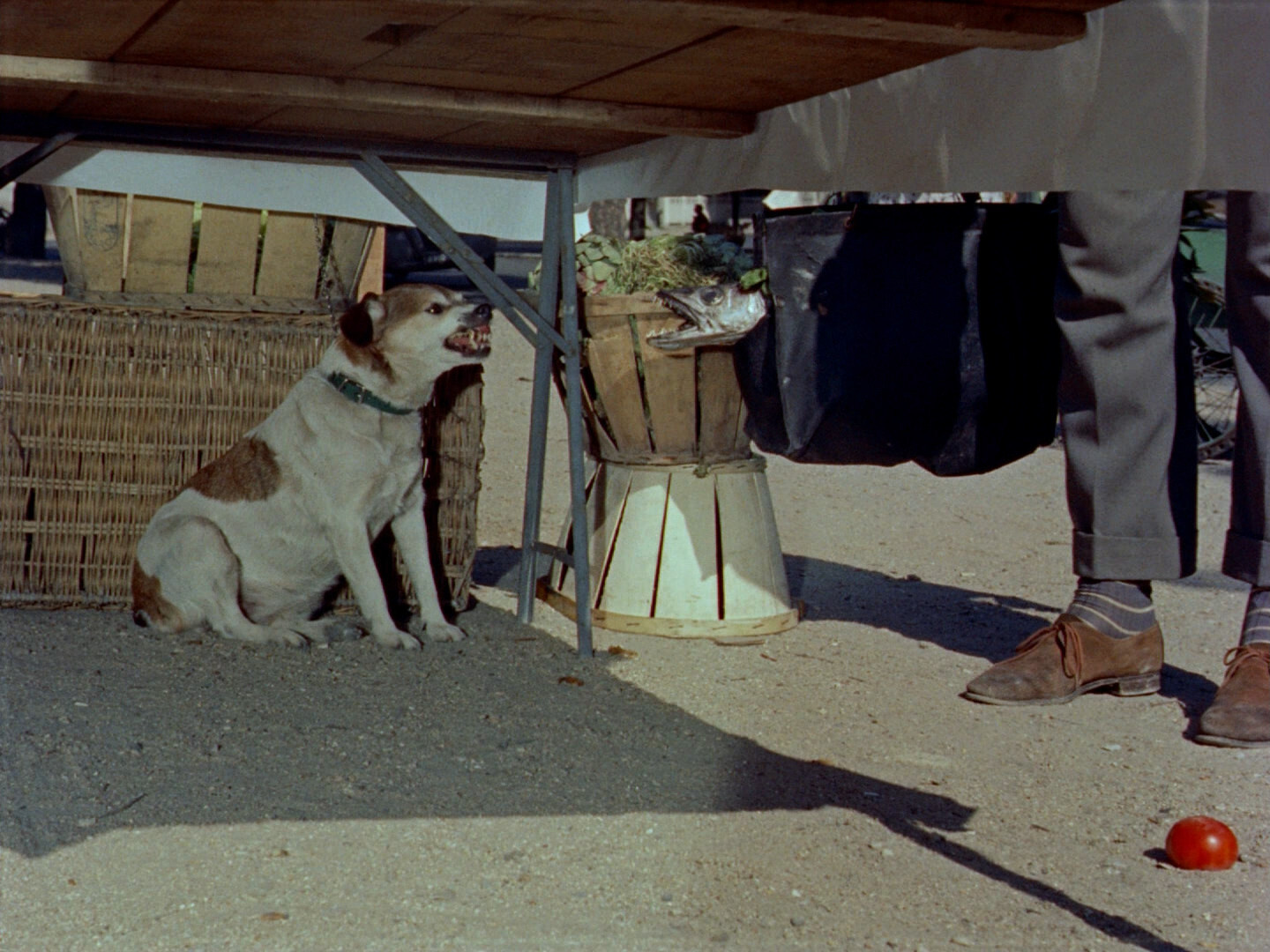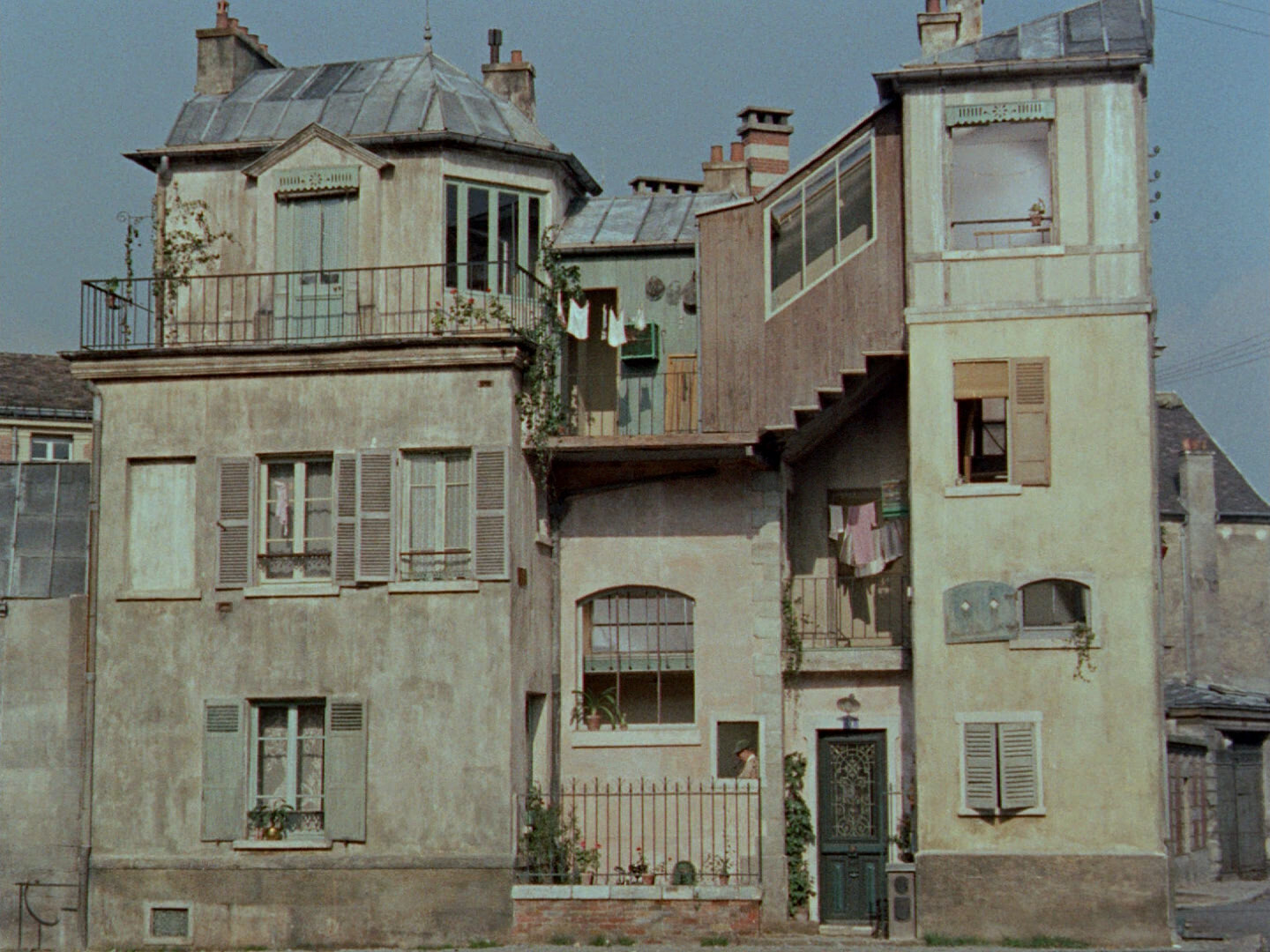 So this is his vision of how architecture should be, I think? And I like this too.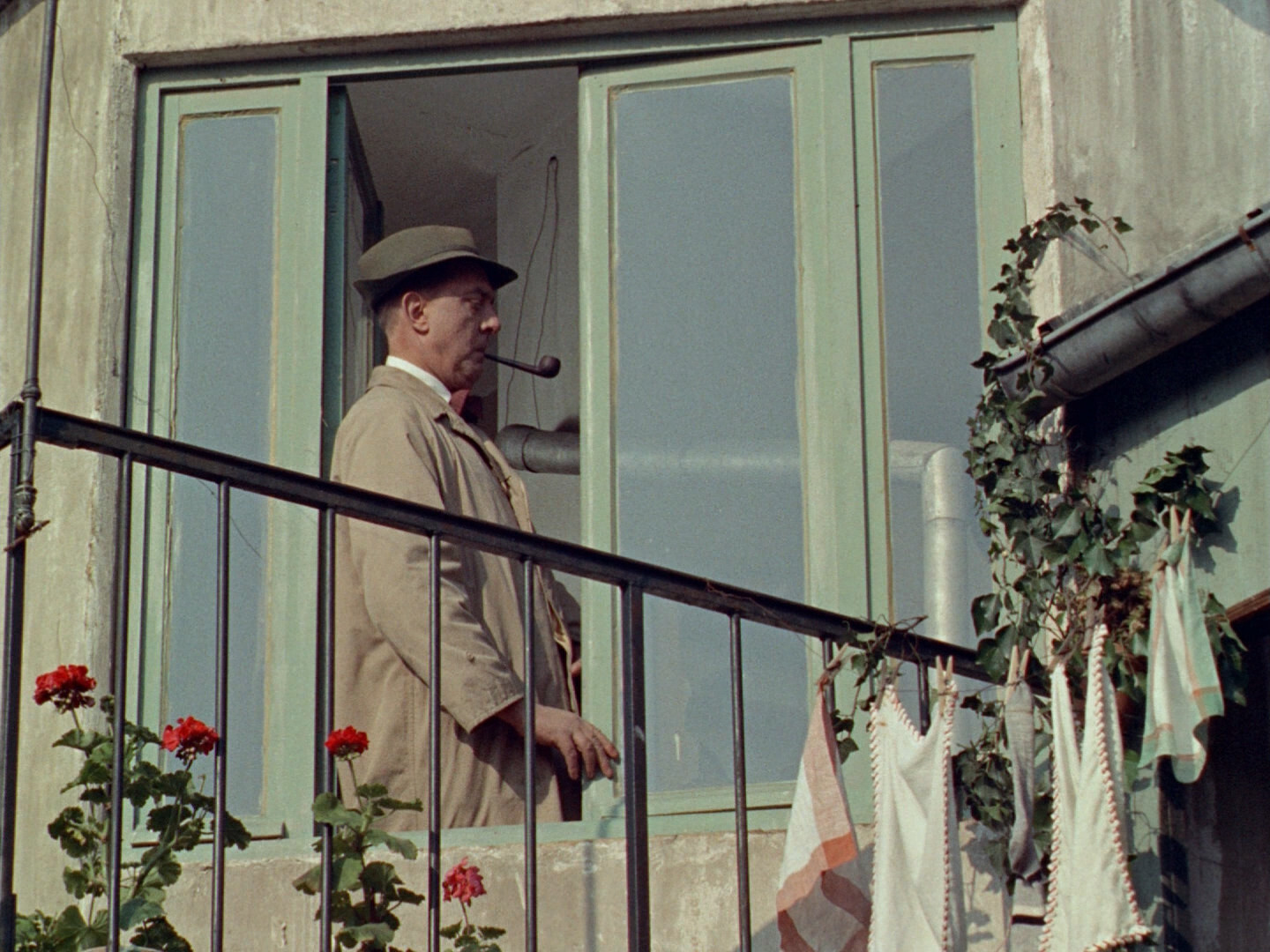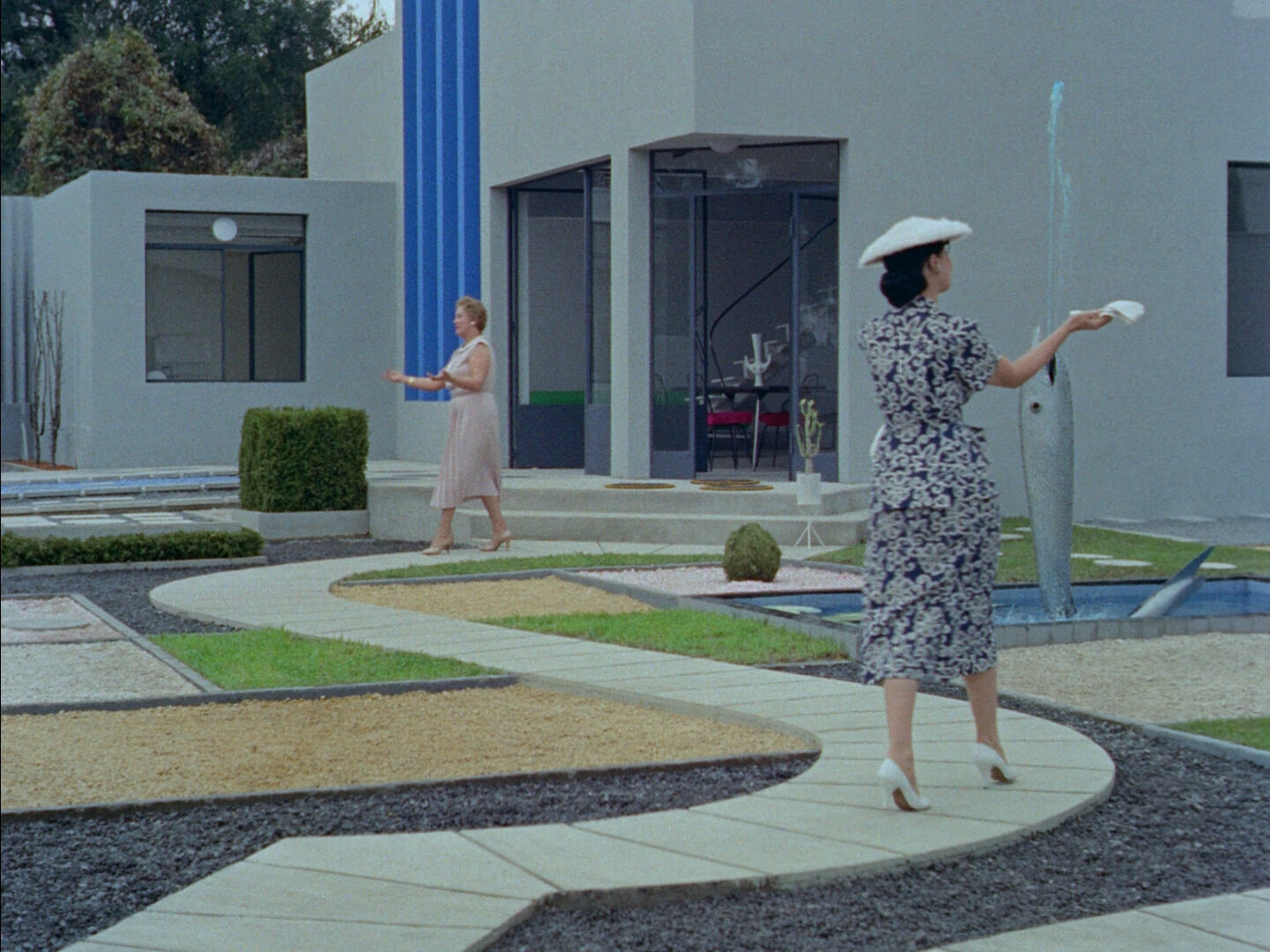 Heh heh. This is very funny, though.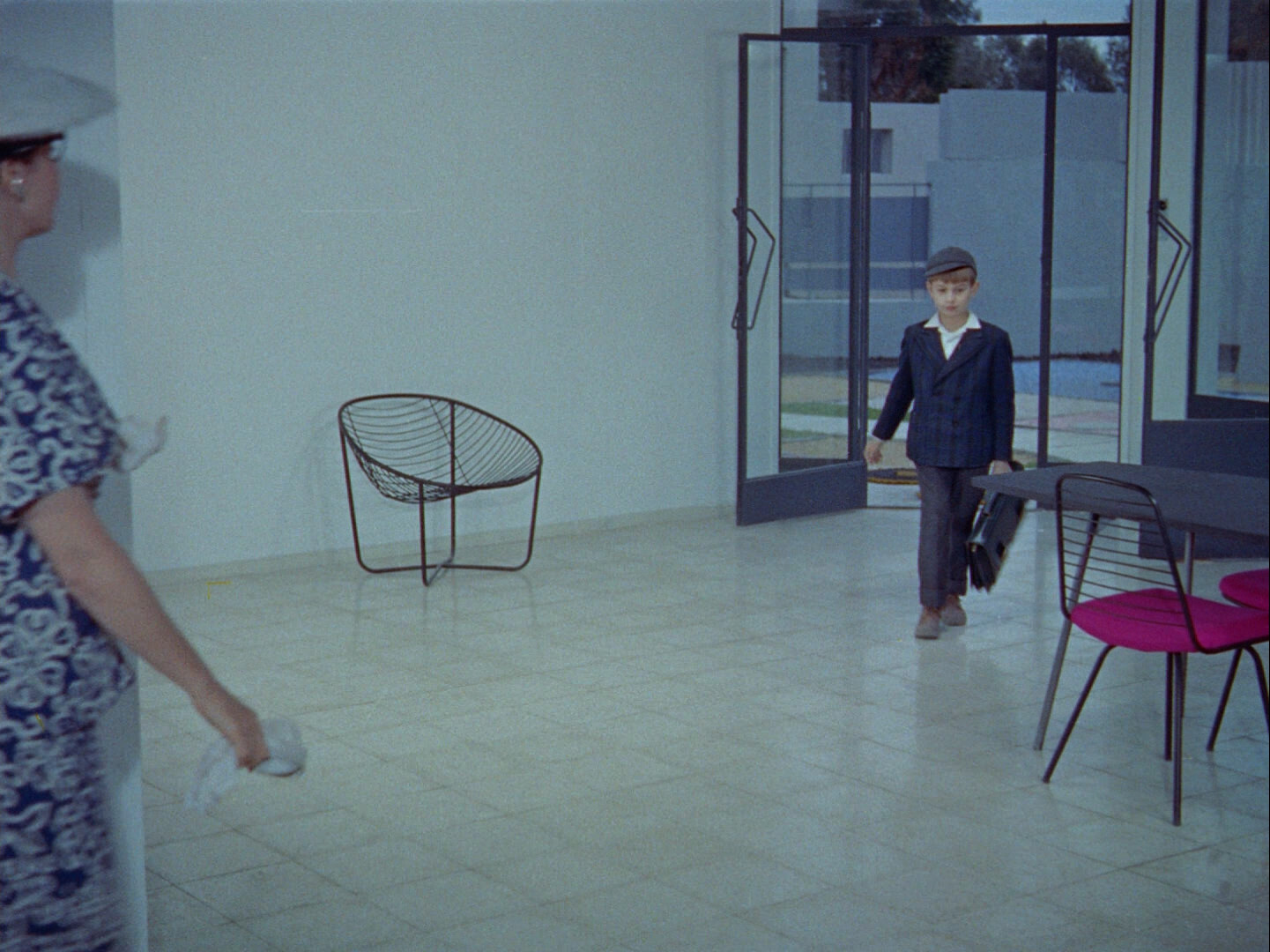 I love it!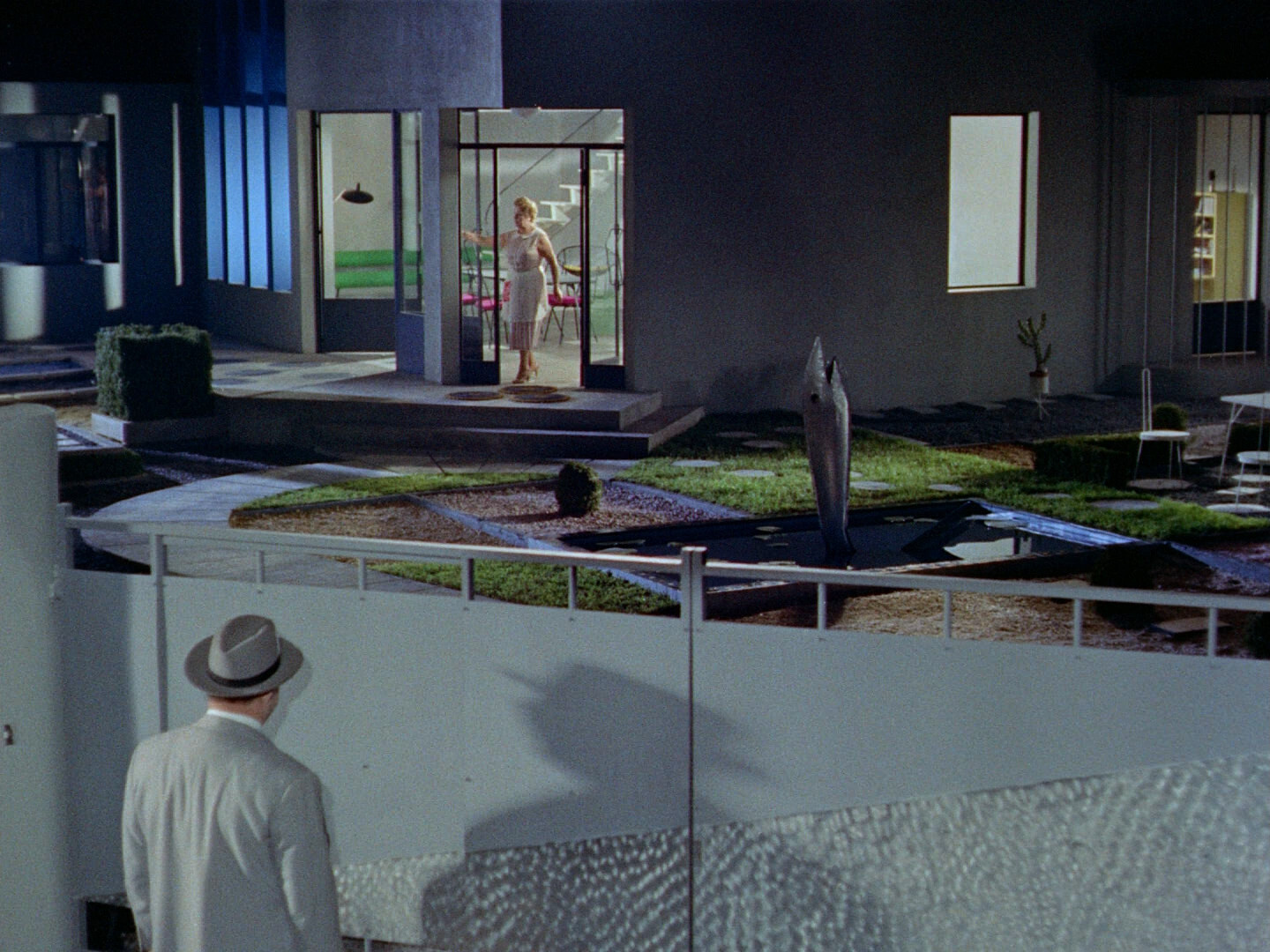 This is where I want to live! All concrete and angles and stuff.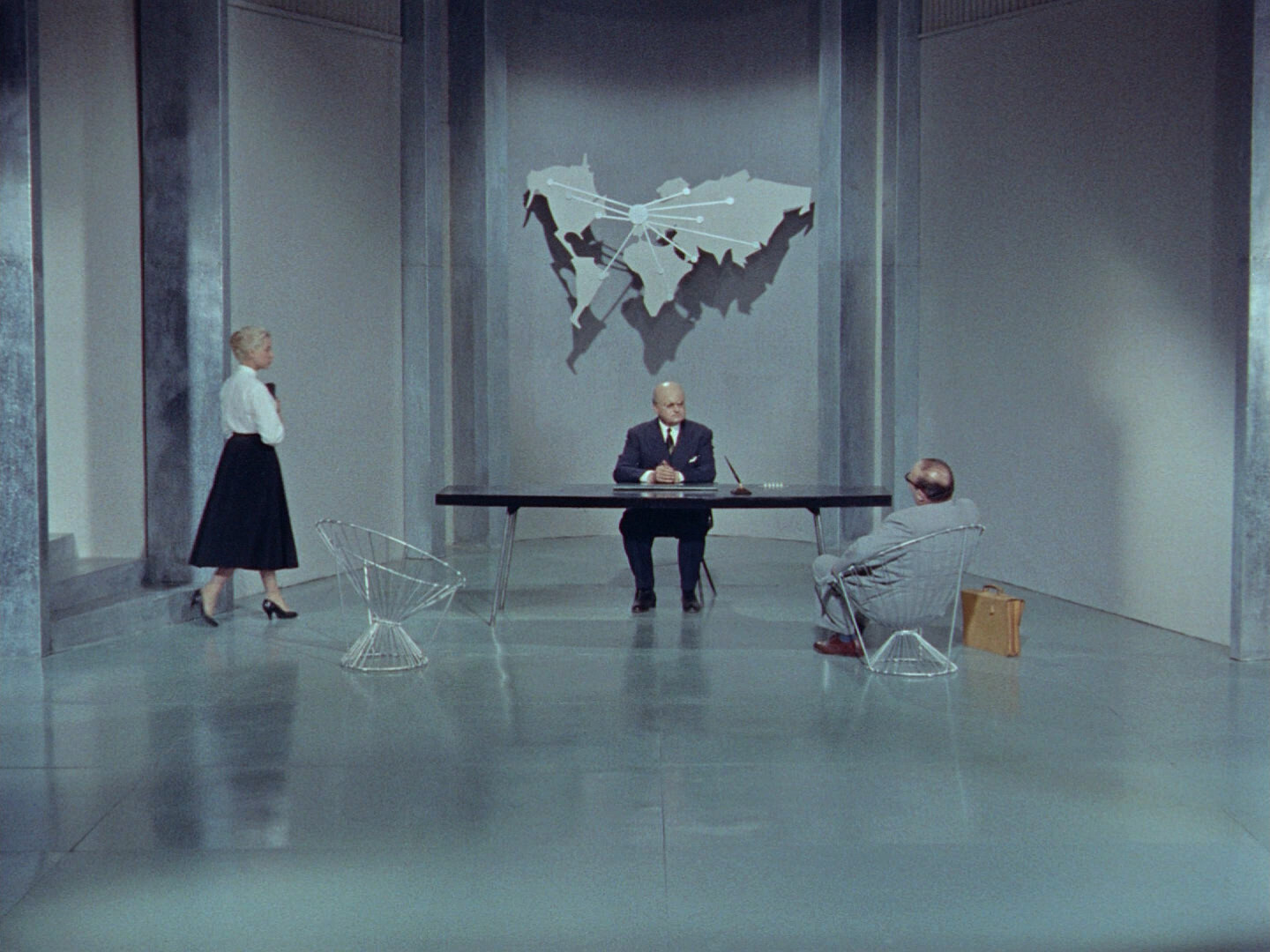 No! This is what I want my living room to look like!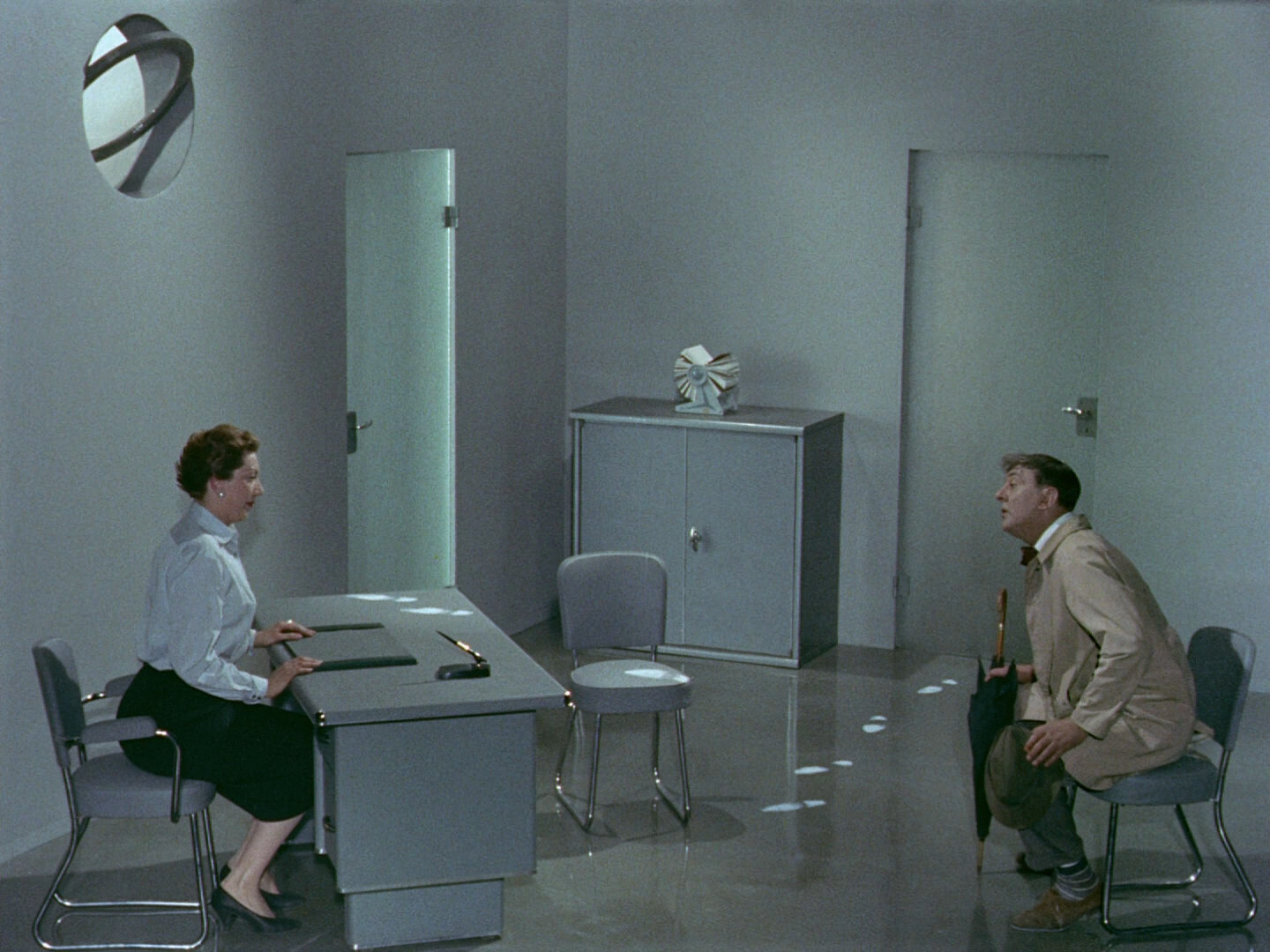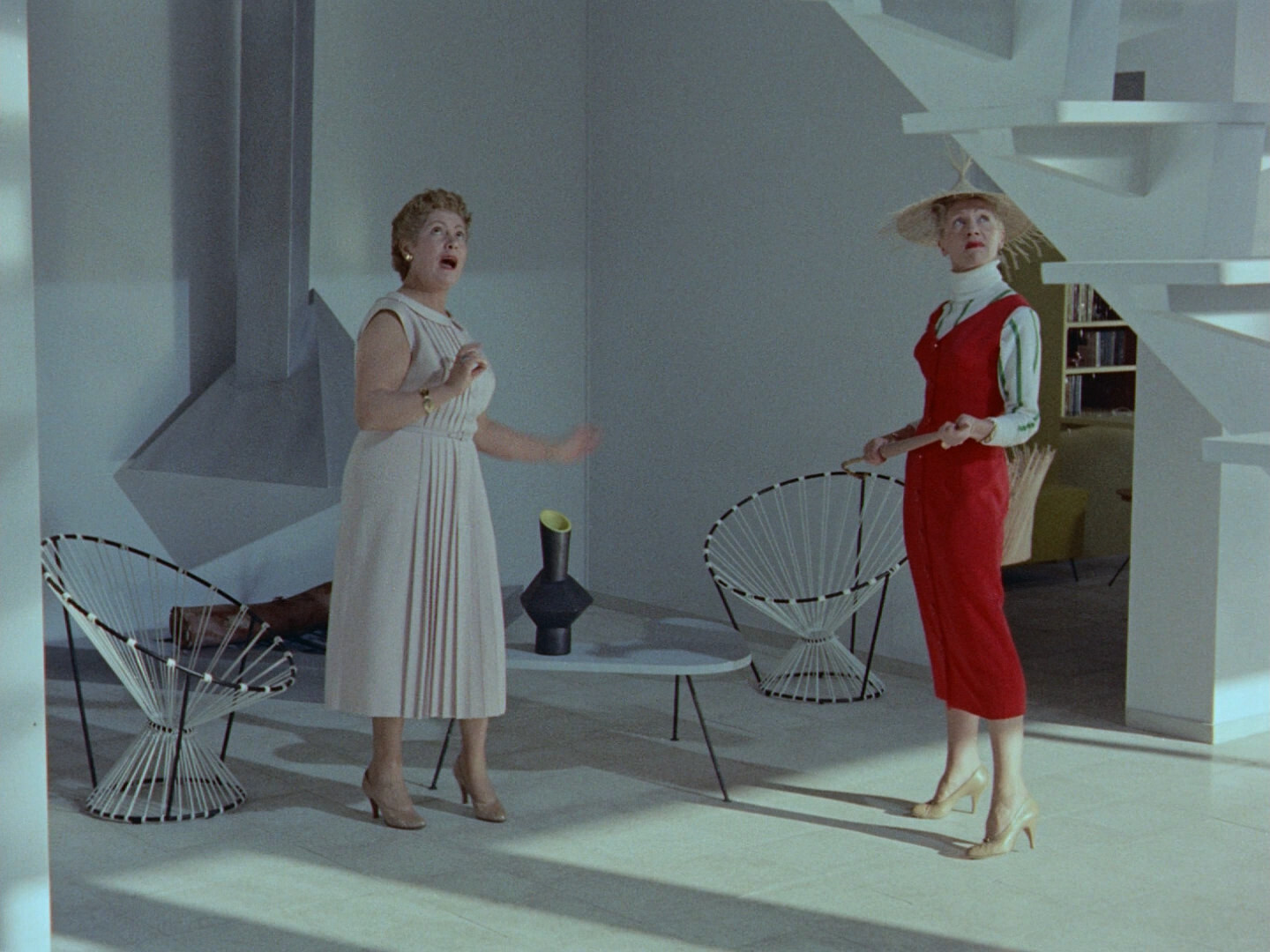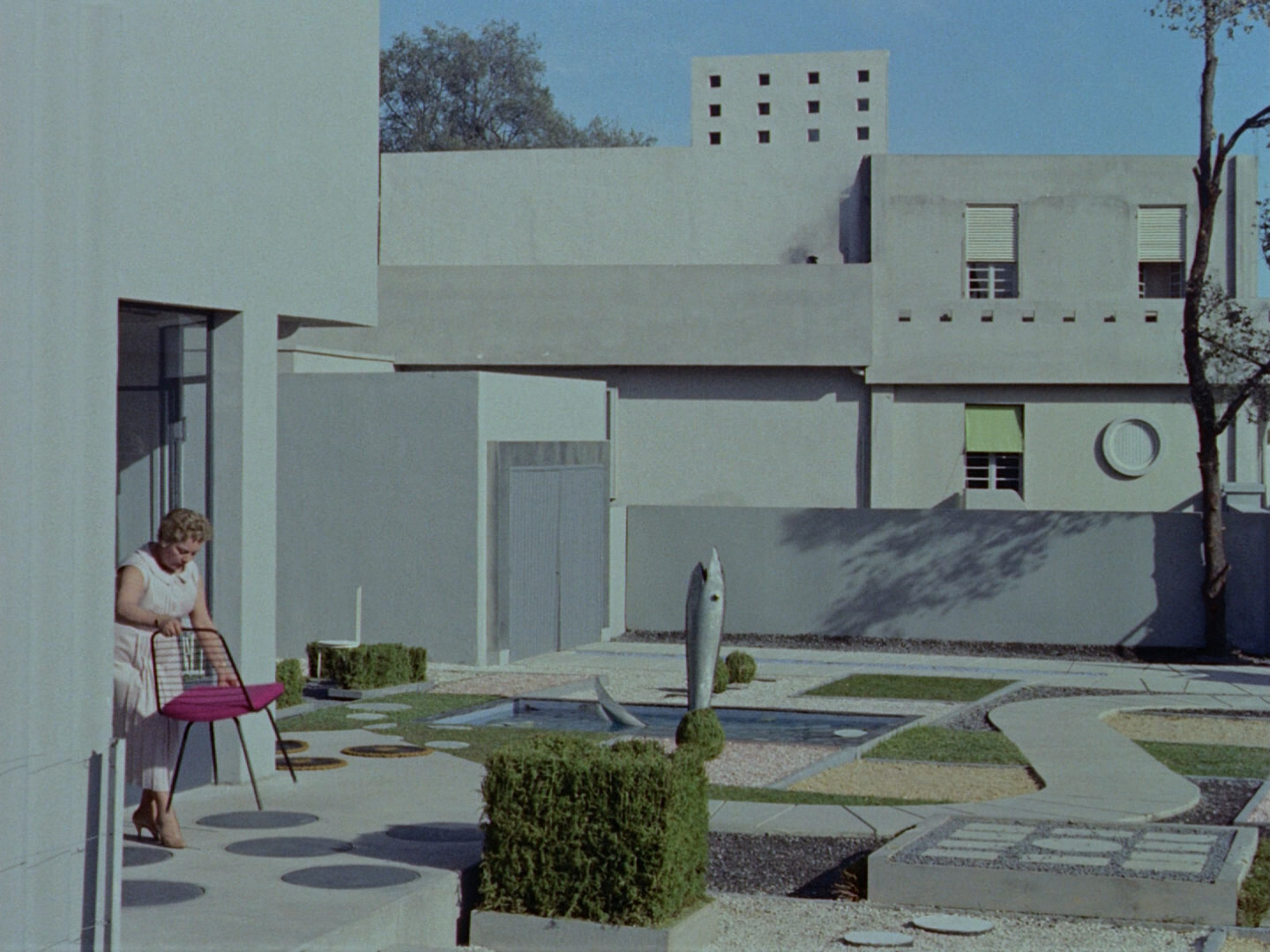 My dream garden!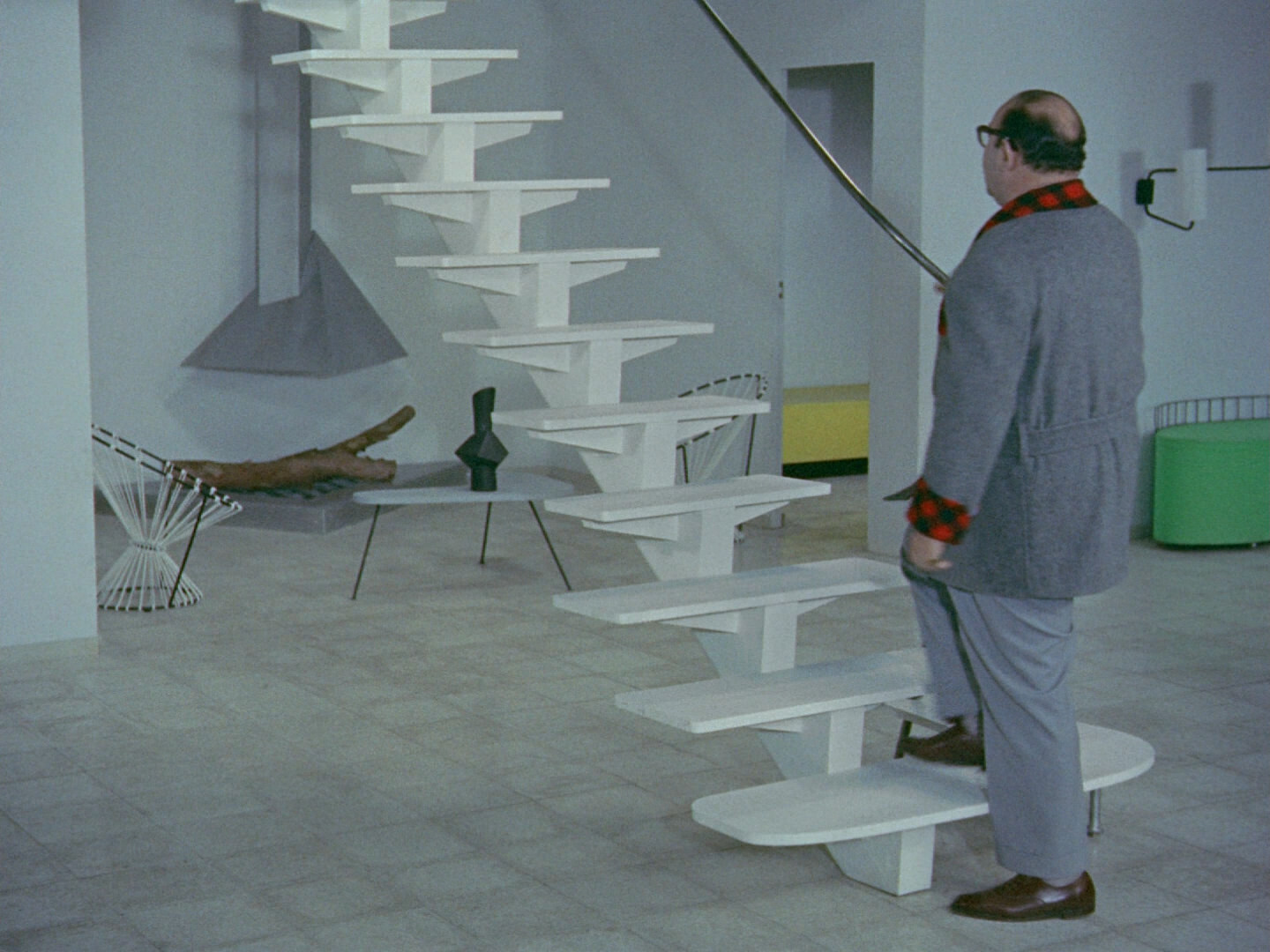 My dream living room!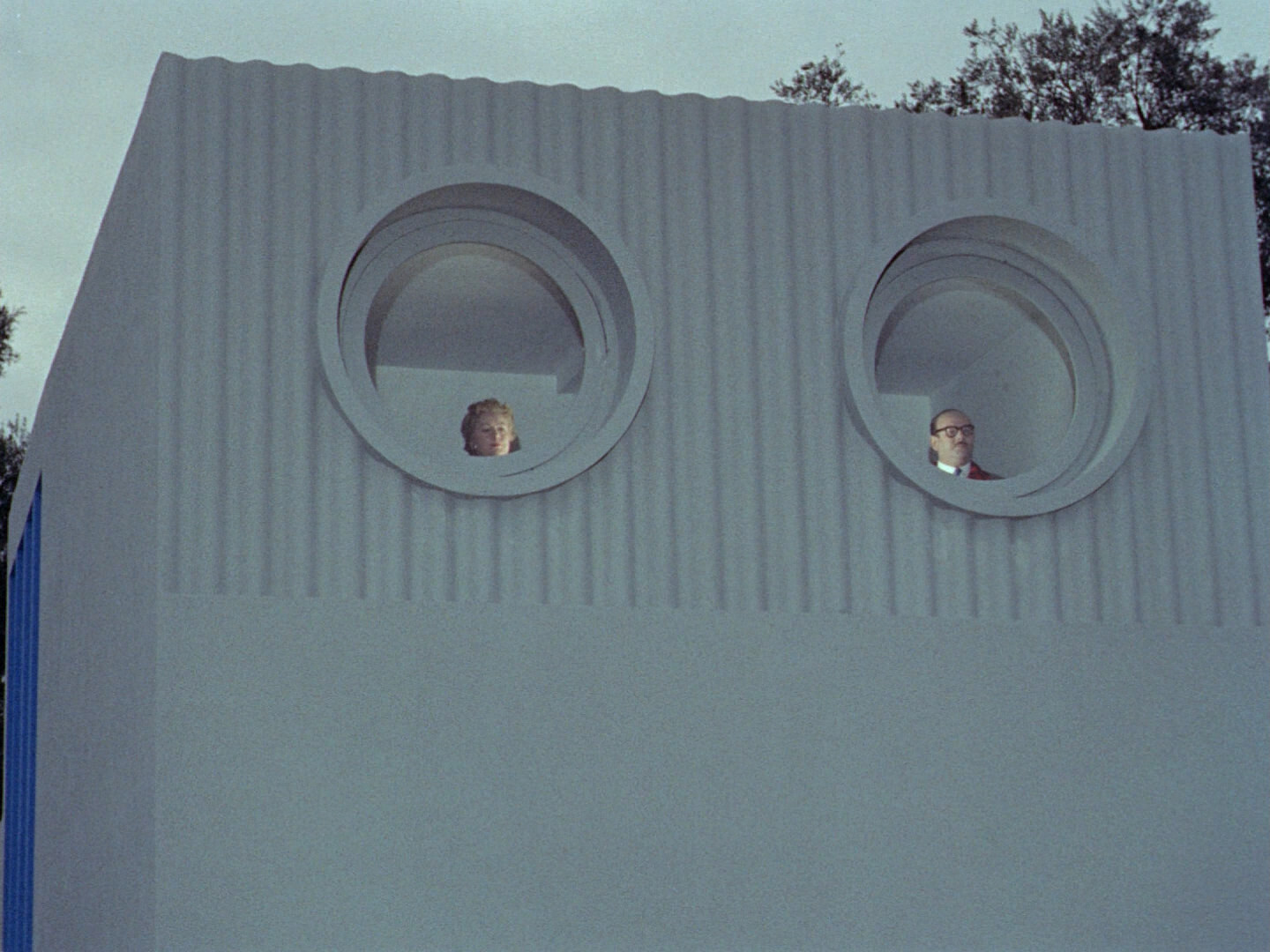 That's what I want my windows to look like!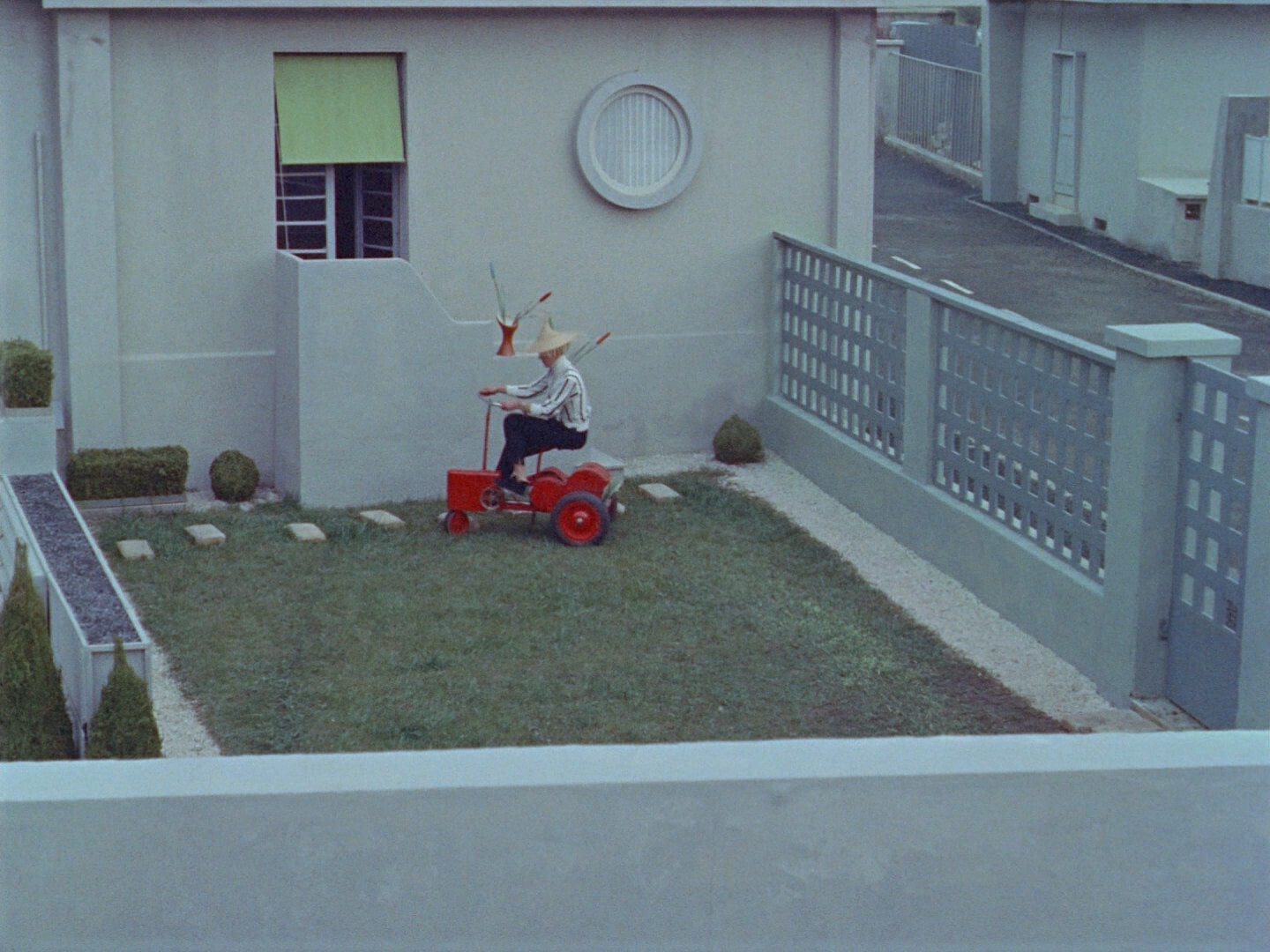 And my lawnmower!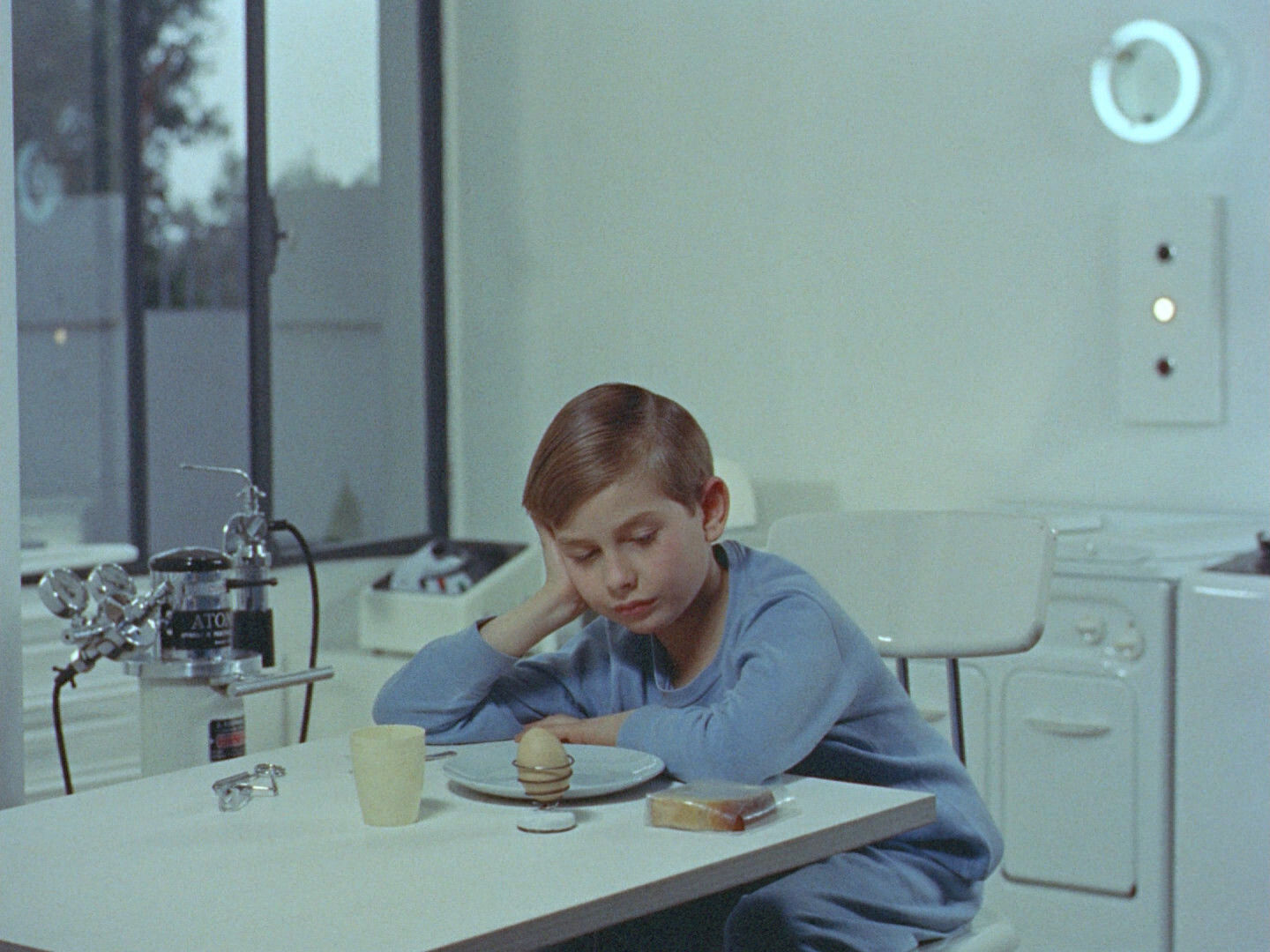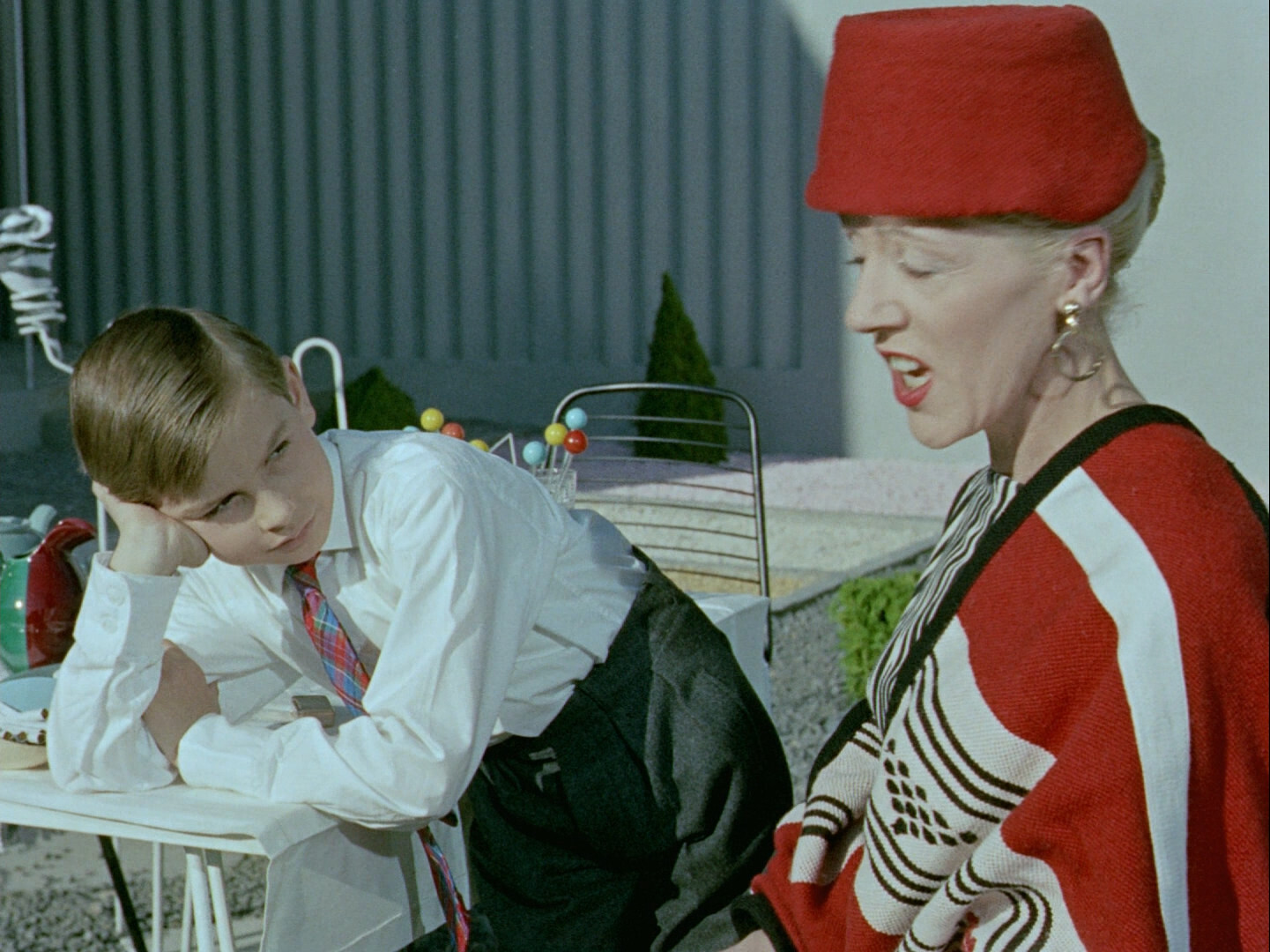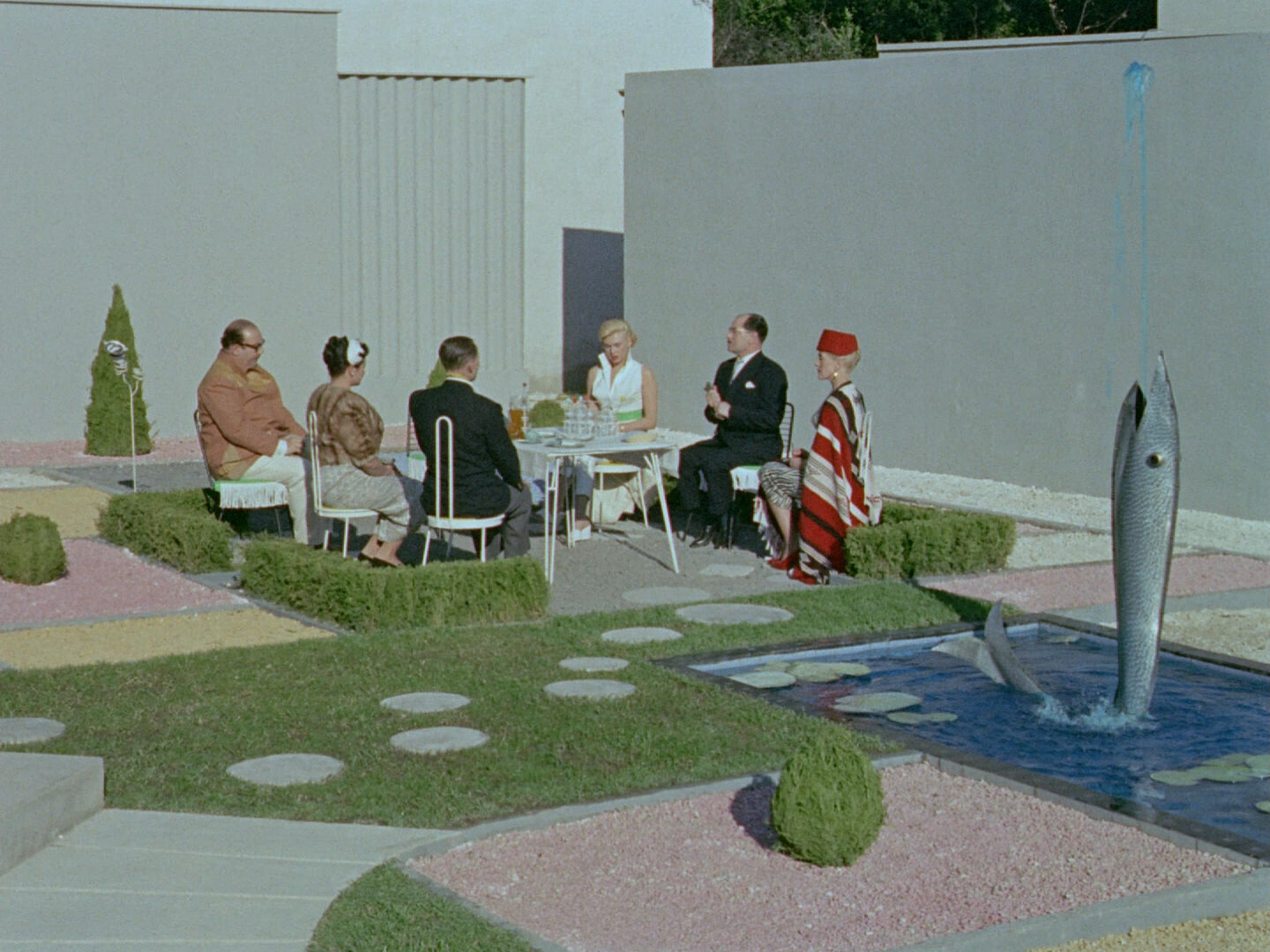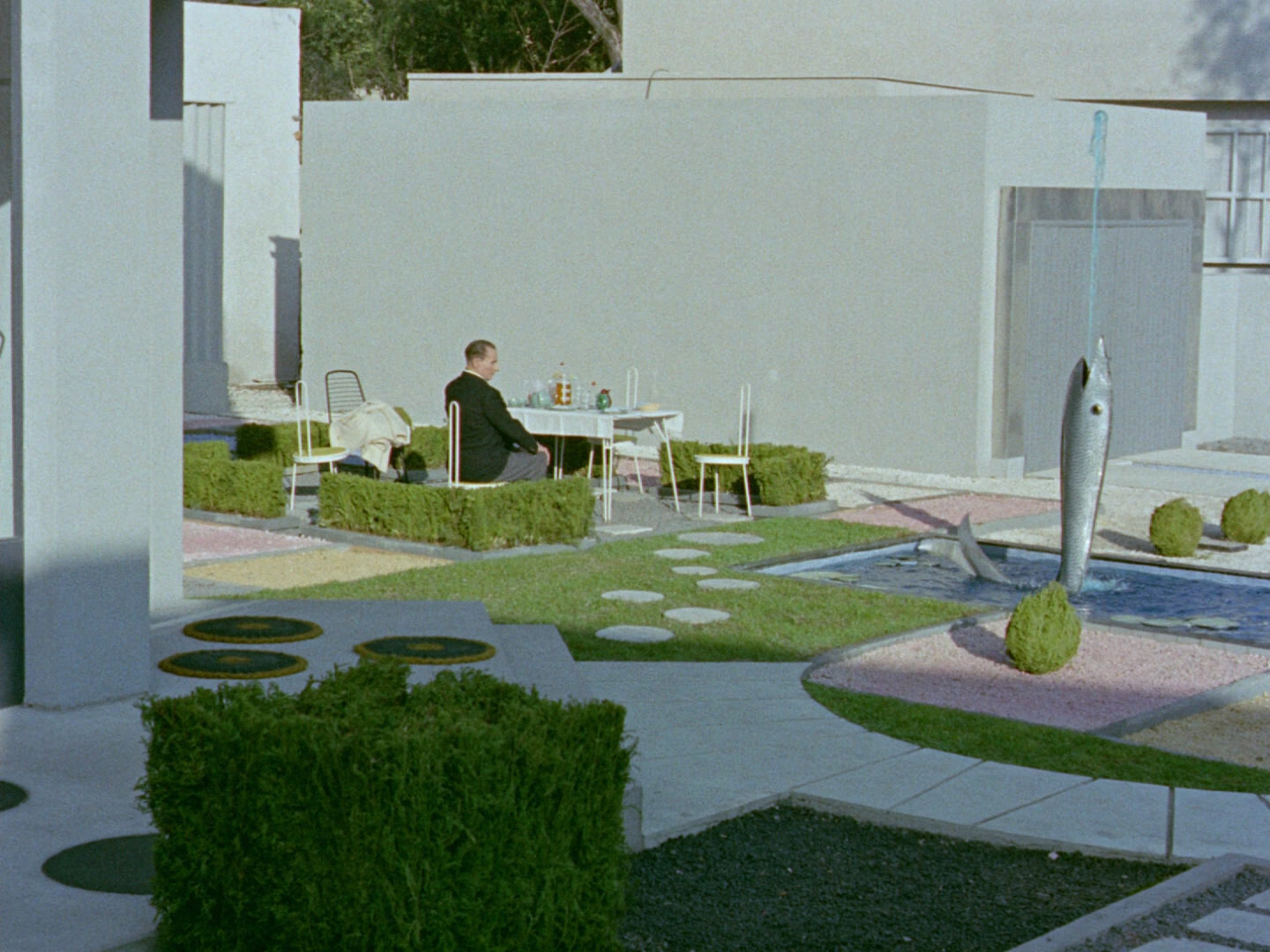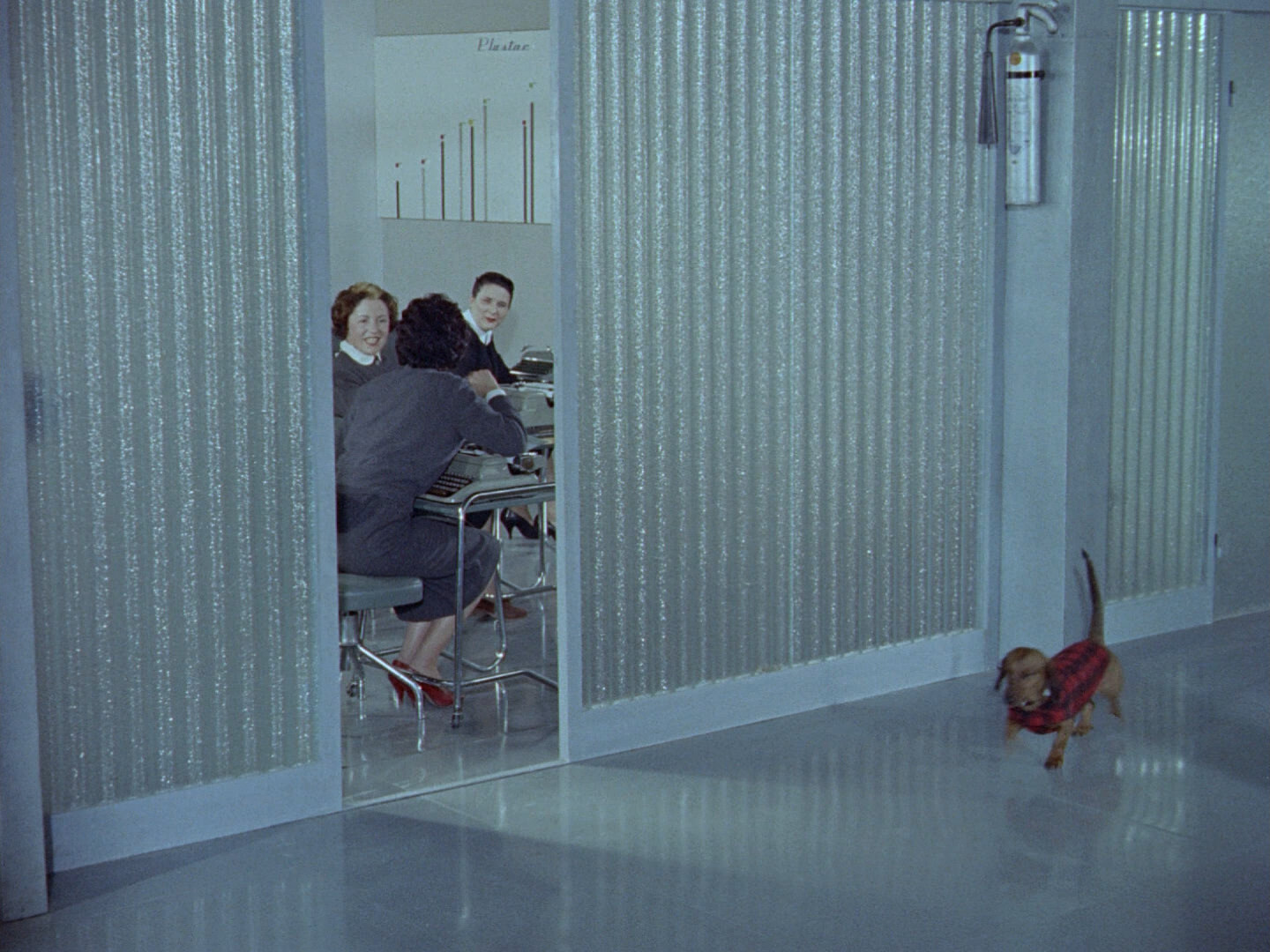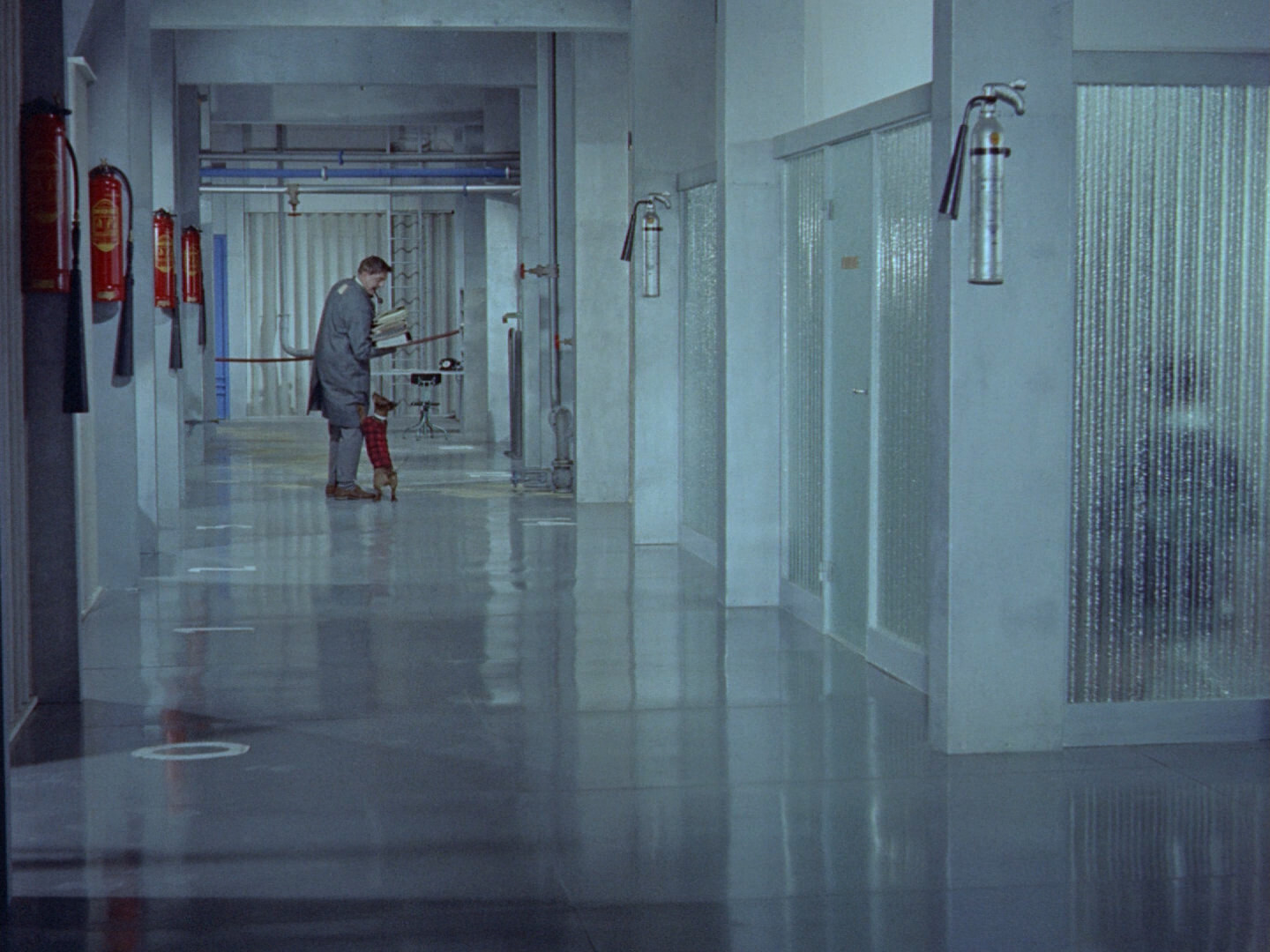 That's totally what I want my hallway to look like.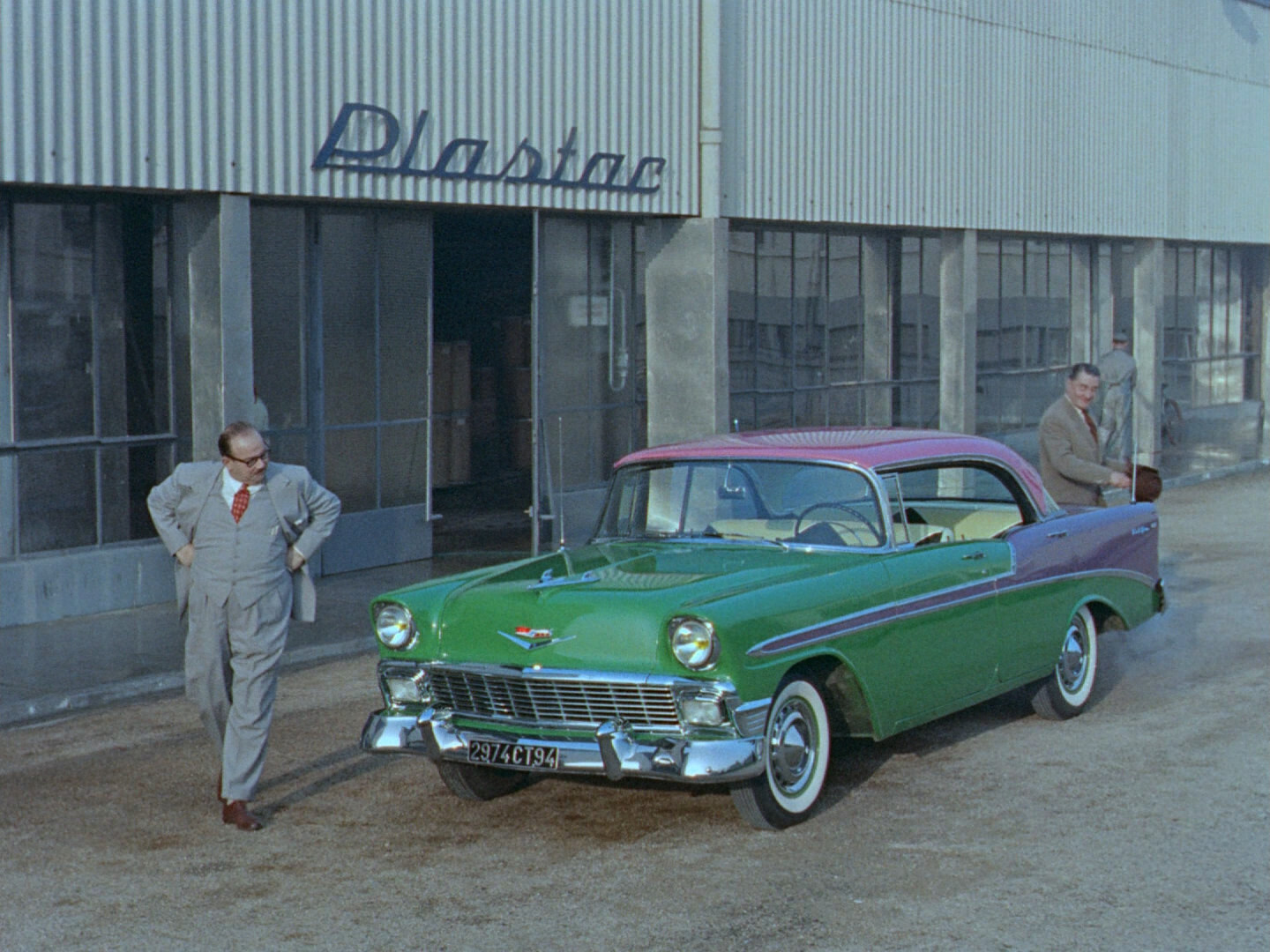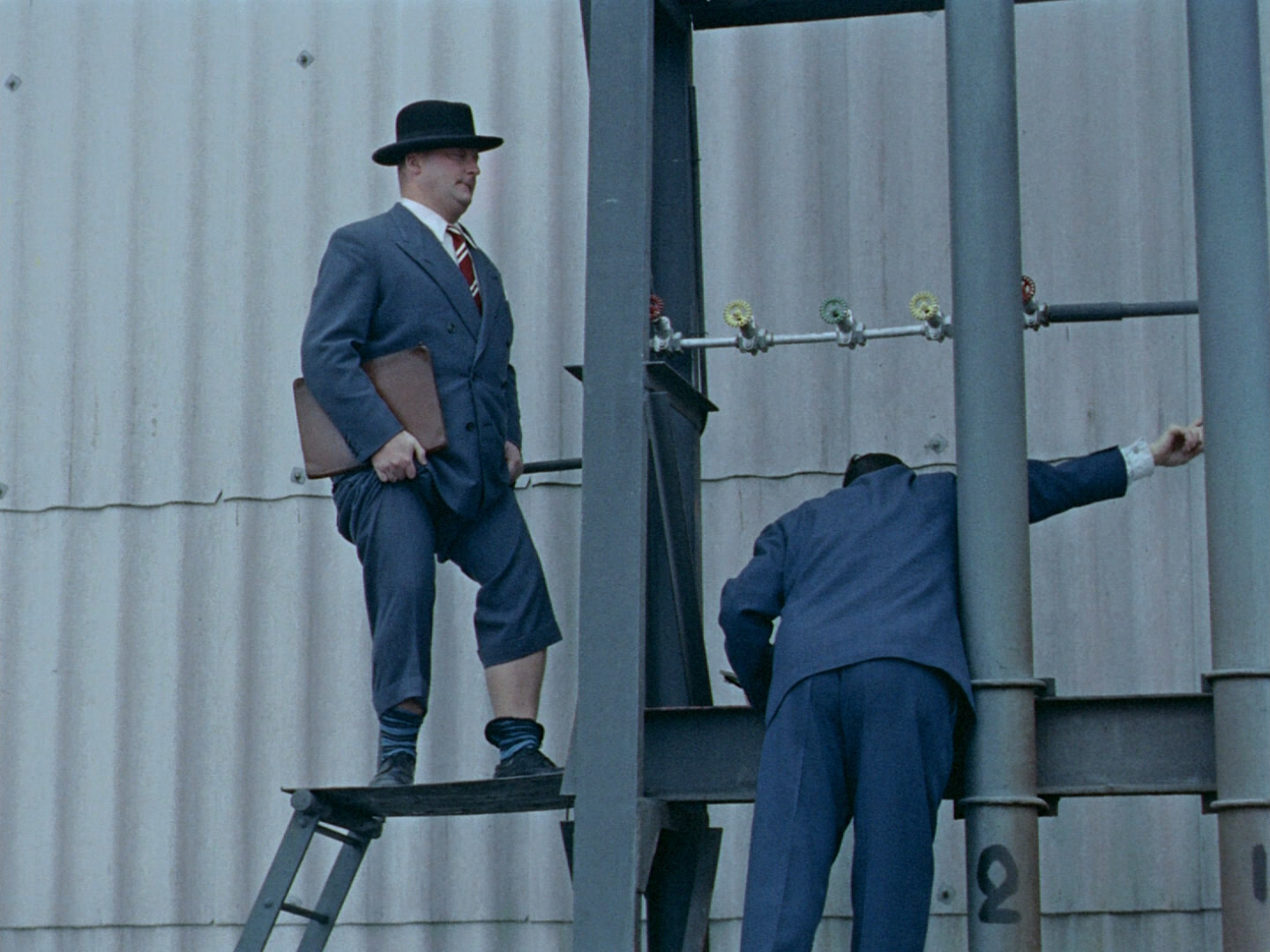 I really enjoy this movie, but the pacing is pretty weird. I was all aboard with the house stuff, but then we shift to the factory (for some I Love Lucy stuff), and the er plot of the movie kinda sorta evaporates? I had this problem with Playtime, too — the segments just didn't seem to connect?
But, I mean, every shot here is genius, so I'm just quibbling… but it seems odd that nobody would just go "er, M. Tati, how does what do you say all this like connect into a whole"….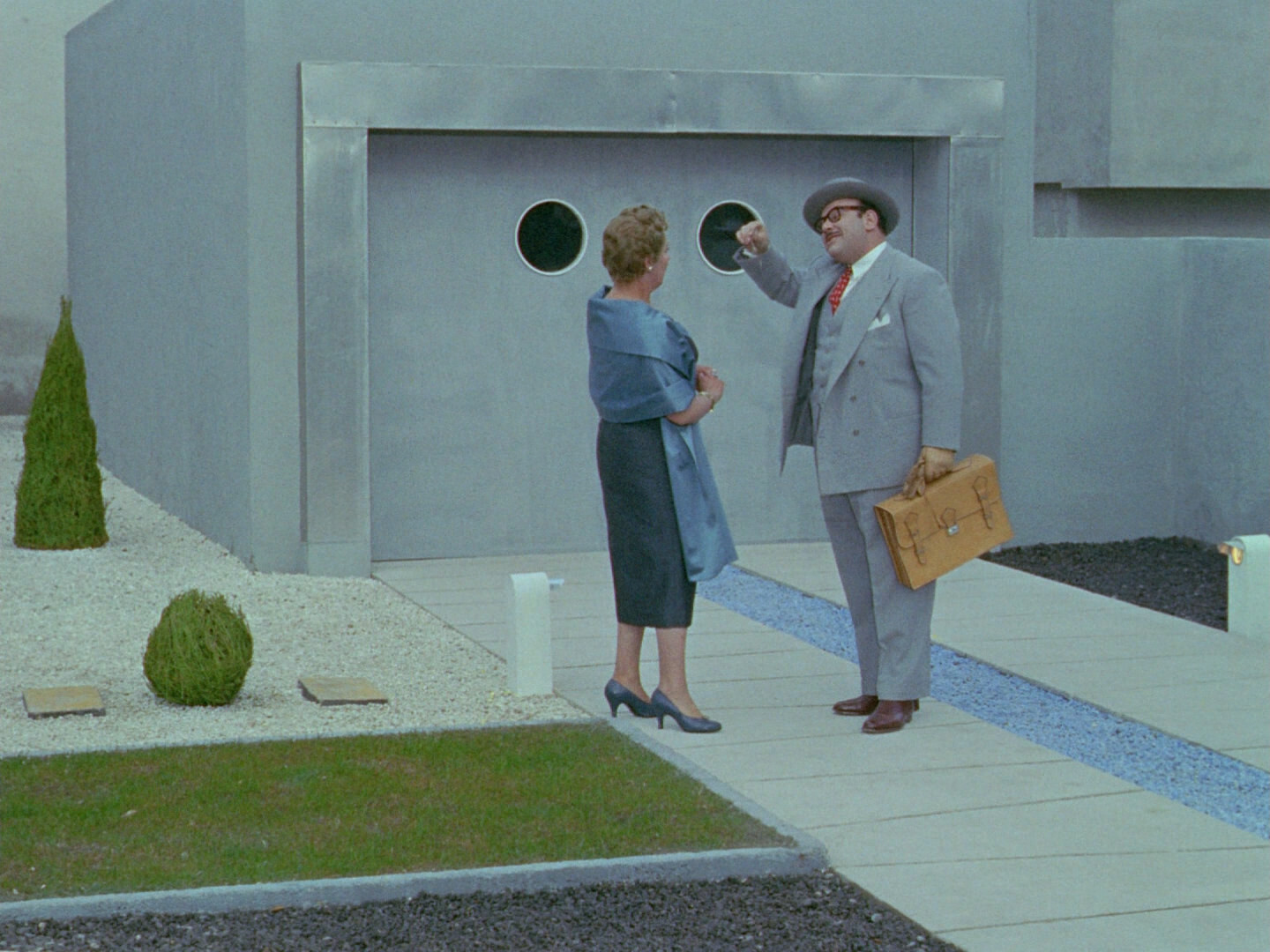 Gorgeous! I want that garage!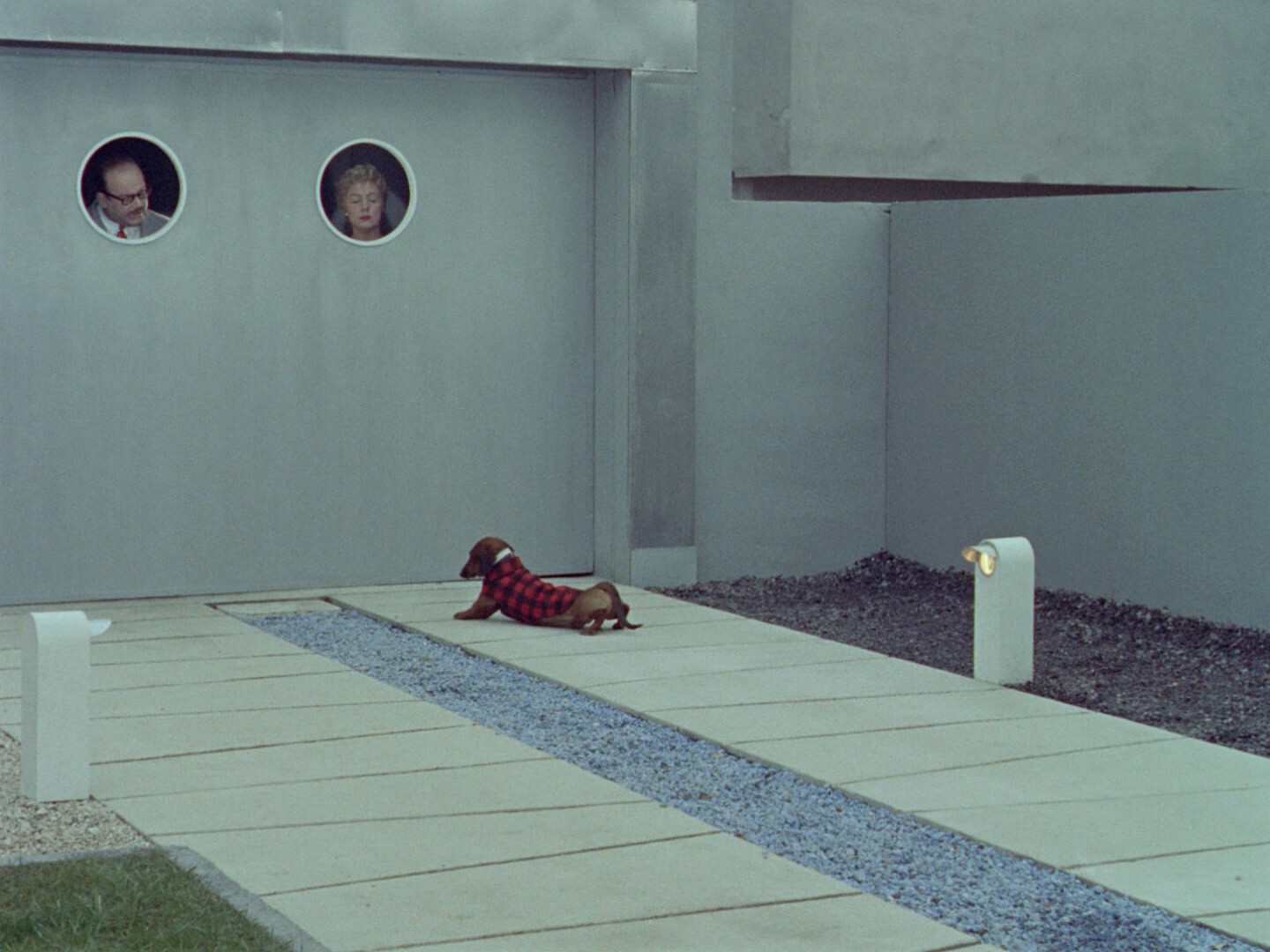 Tati predicted the Roomba.
I loved watching this movie. I mean, every scene is just genius. And the (five?) little dogs tying it all together. It's fabulous. But there's just this slight disconnect between the scenes: If it hadn't been for the factory stuff, I think this would have felt like a more complete movie, instead of a collection of meticulously engineered tableaux? I mean, all these scenes are just so … amazing.
Still, I'm just giving it a:
Mon Oncle. Jacques Tati. 1958. ⚄