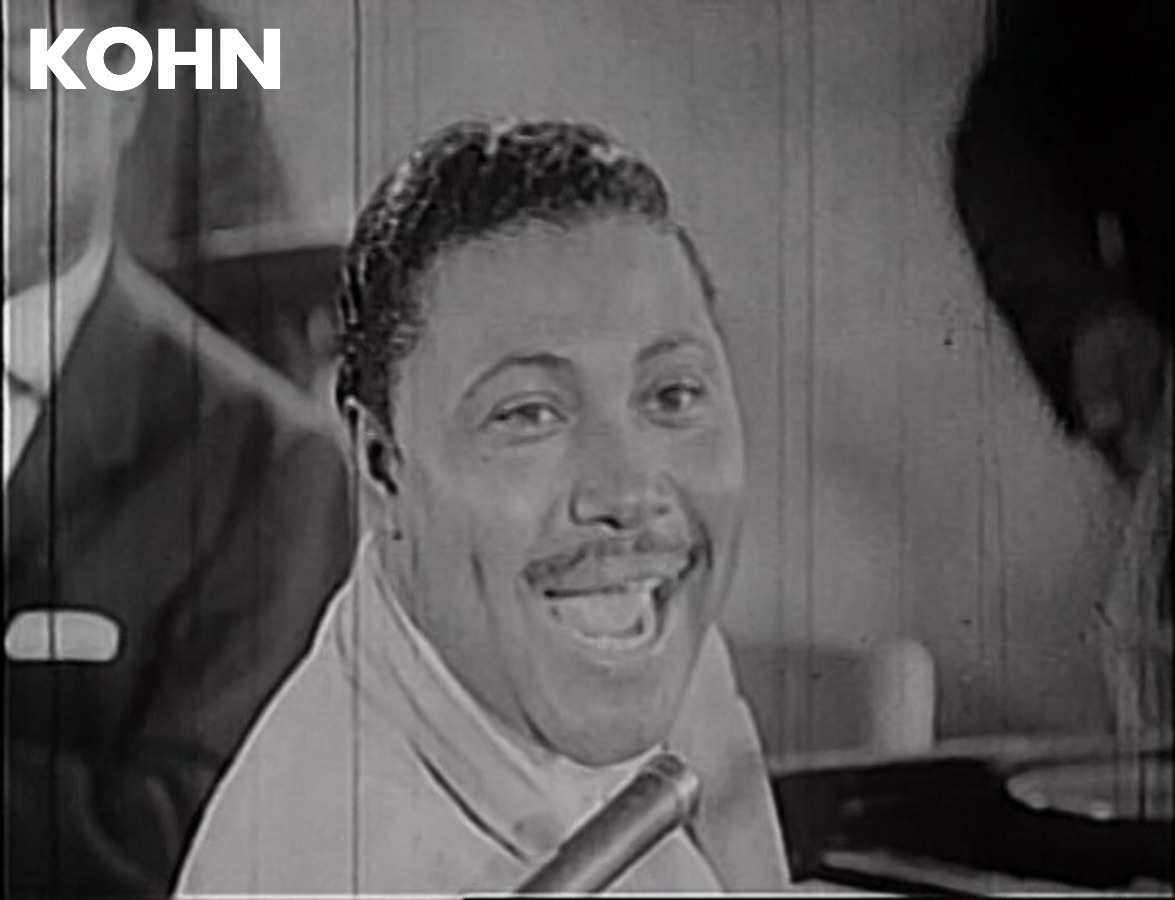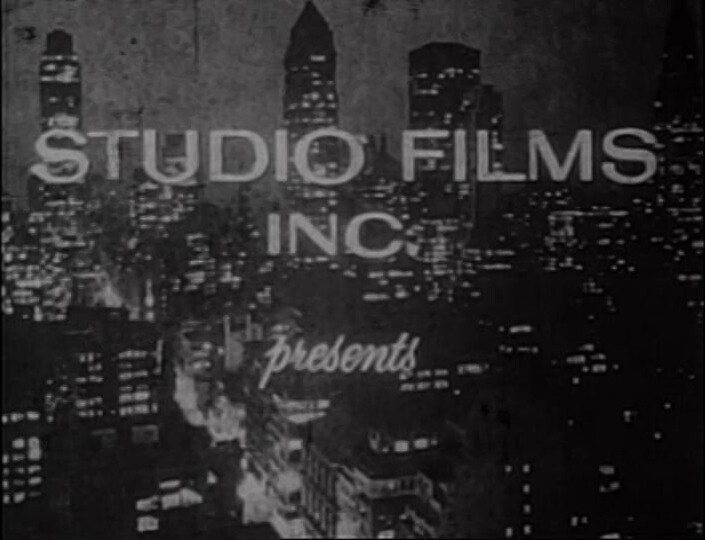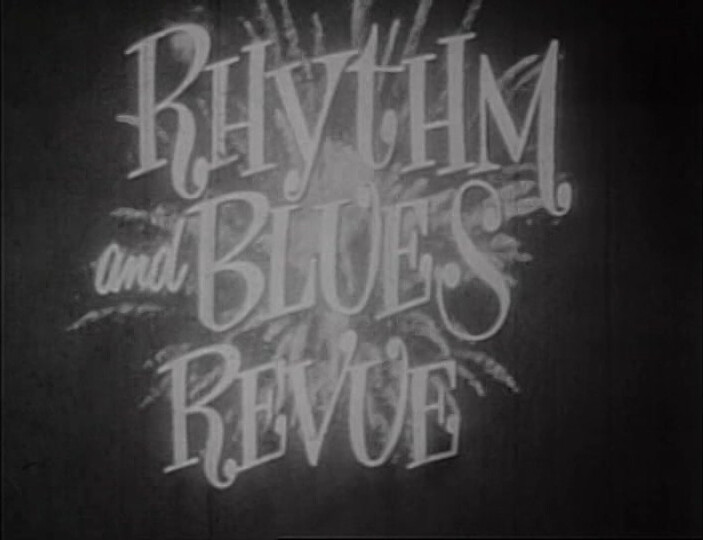 This is also by Joseph Kohn! I just watched Rock 'n' Roll Revue, which was totally brilliant — every performance perfect.
So I guess this is… part II? It's even got some of the same performers. But it's twice as long?
I'm excited! But worried? Perhaps there's gonna be fillers since it's longer?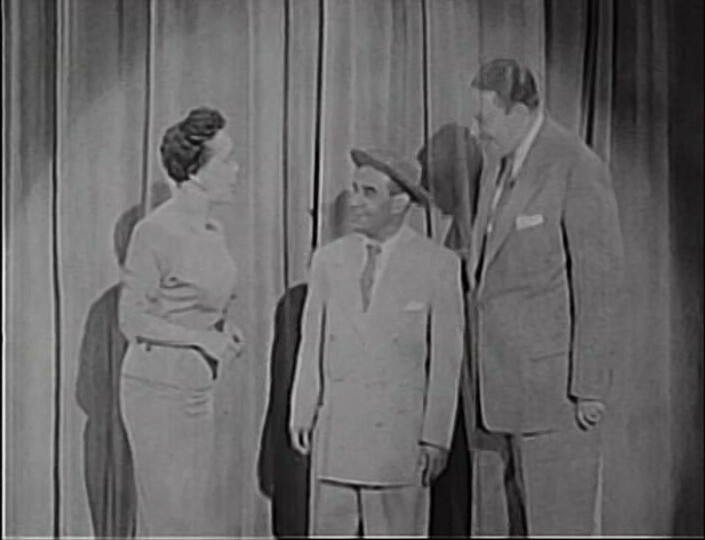 OK, it starts with a longish skit… which is pretty amusing…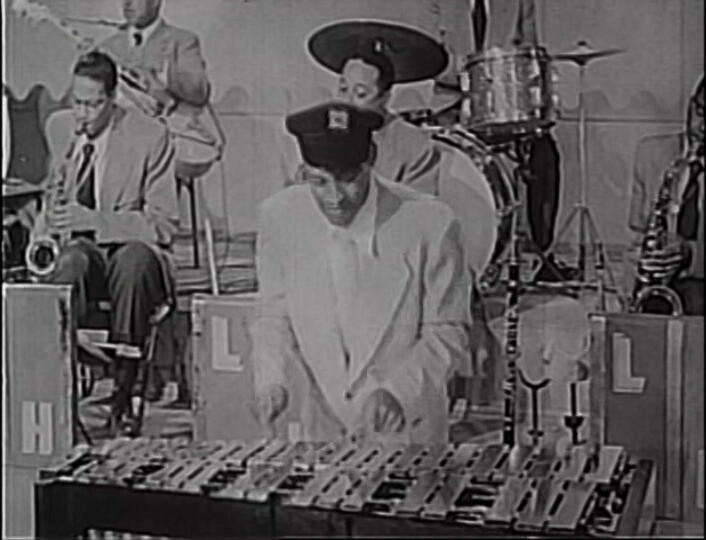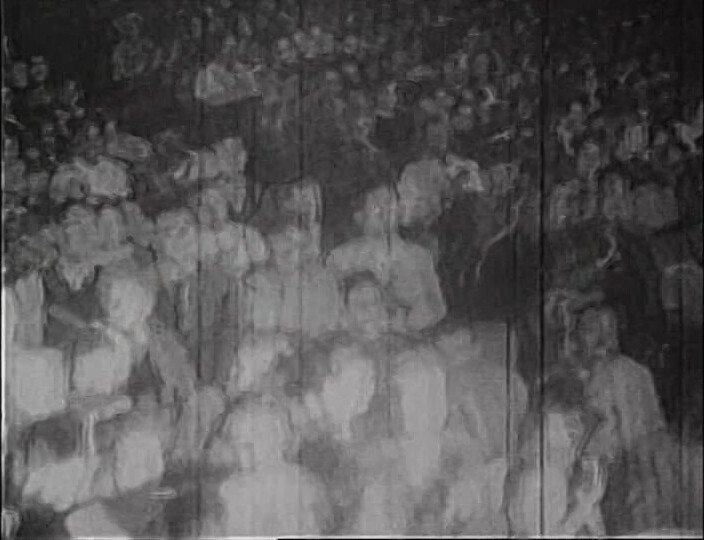 Yeah, this DVD transfer is… it's really really bad. But it's bad in ways I've never seen before! Artefacts are kinda constant? It's like if someone projected the movie onto a really badly painted, very textured wall… and then somebody filmed that? It's got more texture than seems possible, is what I'm saying.
Huh:
Rhythm and Blues Revue is a plotless variety show, one of several compiled for theatrical exhibition from the made-for-television short films produced by Snader and Studio Telescriptions, with newly filmed host segments by Willie Bryant.
So perhaps all those artefacts are from the television-to-film transfer?
Anyway, the audio track isn't bad.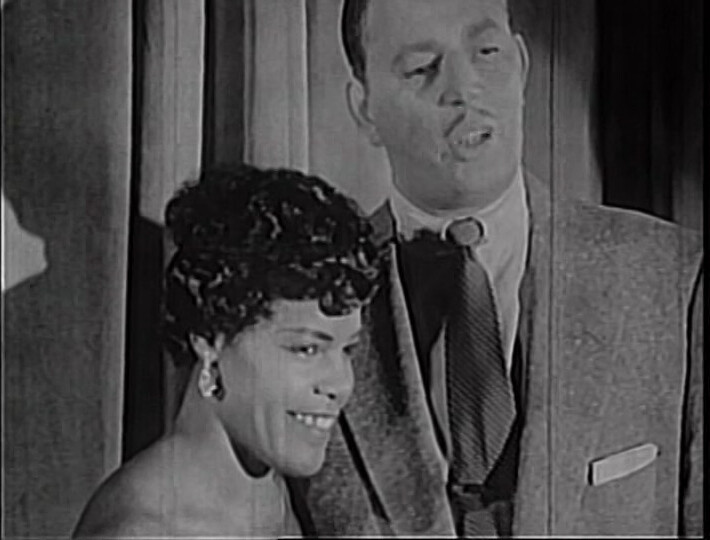 Faye Adams! What a voice.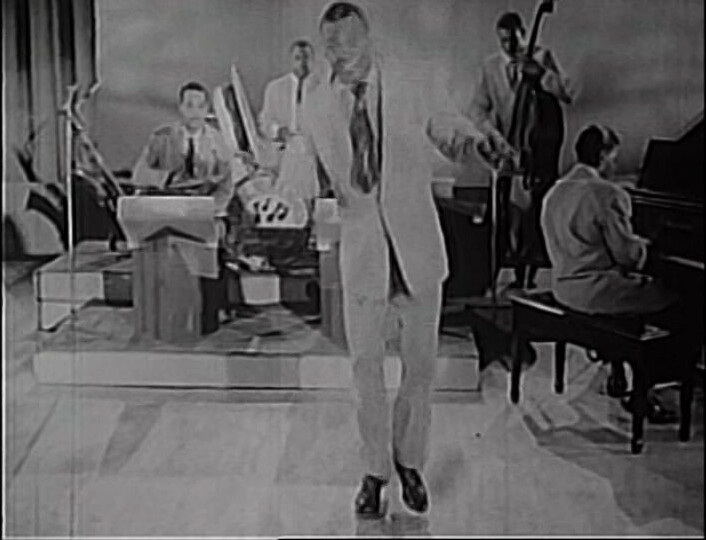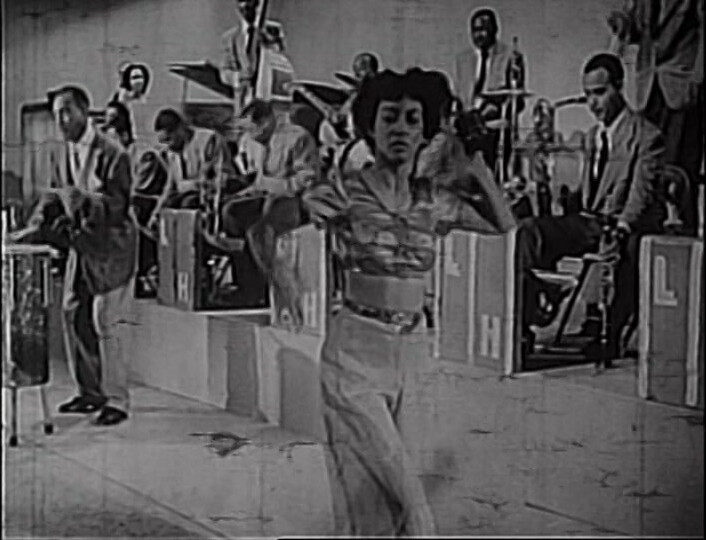 This one isn't as tautly edited as Rock'n'Roll Revue, but the performances are really good. They're hamming it up for the camera, of course, but the music's fine. Really fine.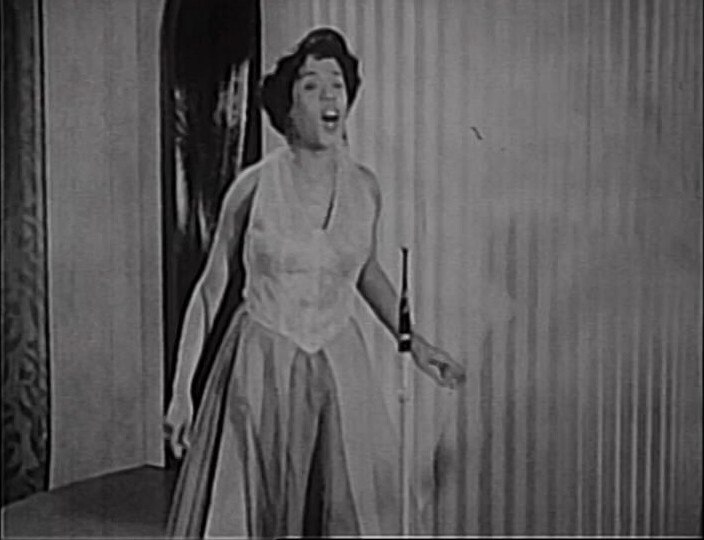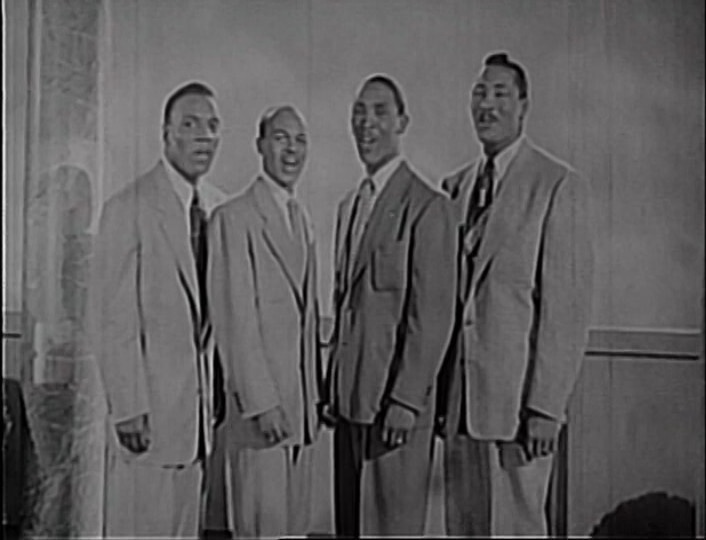 So it's kinda cheesy, and it's not as good as Rock'n'Roll Revue — it's got more novelty acts. But the good bits are great.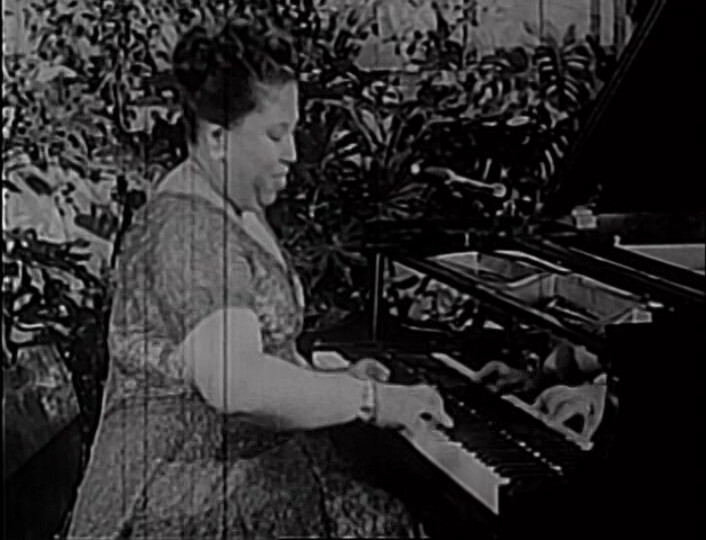 I missed this woman's name, but she's fabulous. And very funny.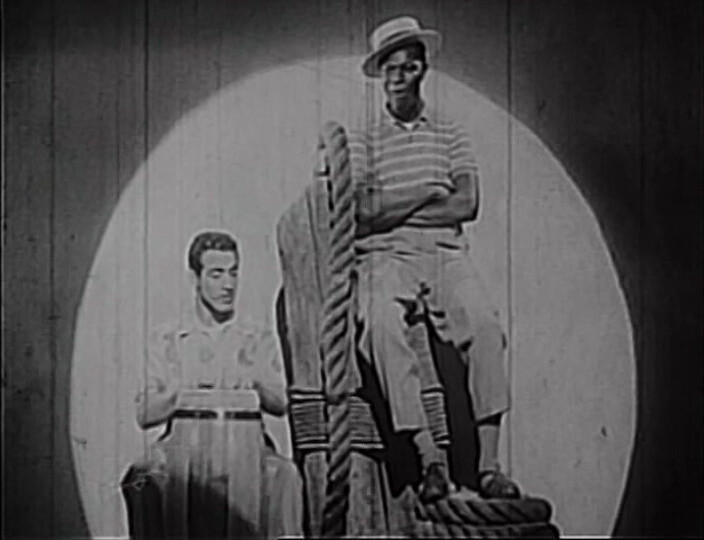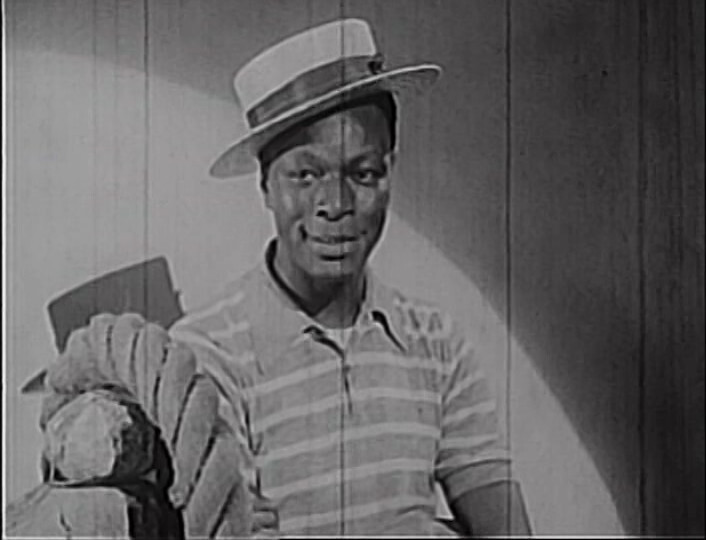 Nat King Cole!
I haven't got any of his albums. I have to fix that. This is amazing.
Rhythm and Blues Revue. Joseph Kohn. 1955. ⚄