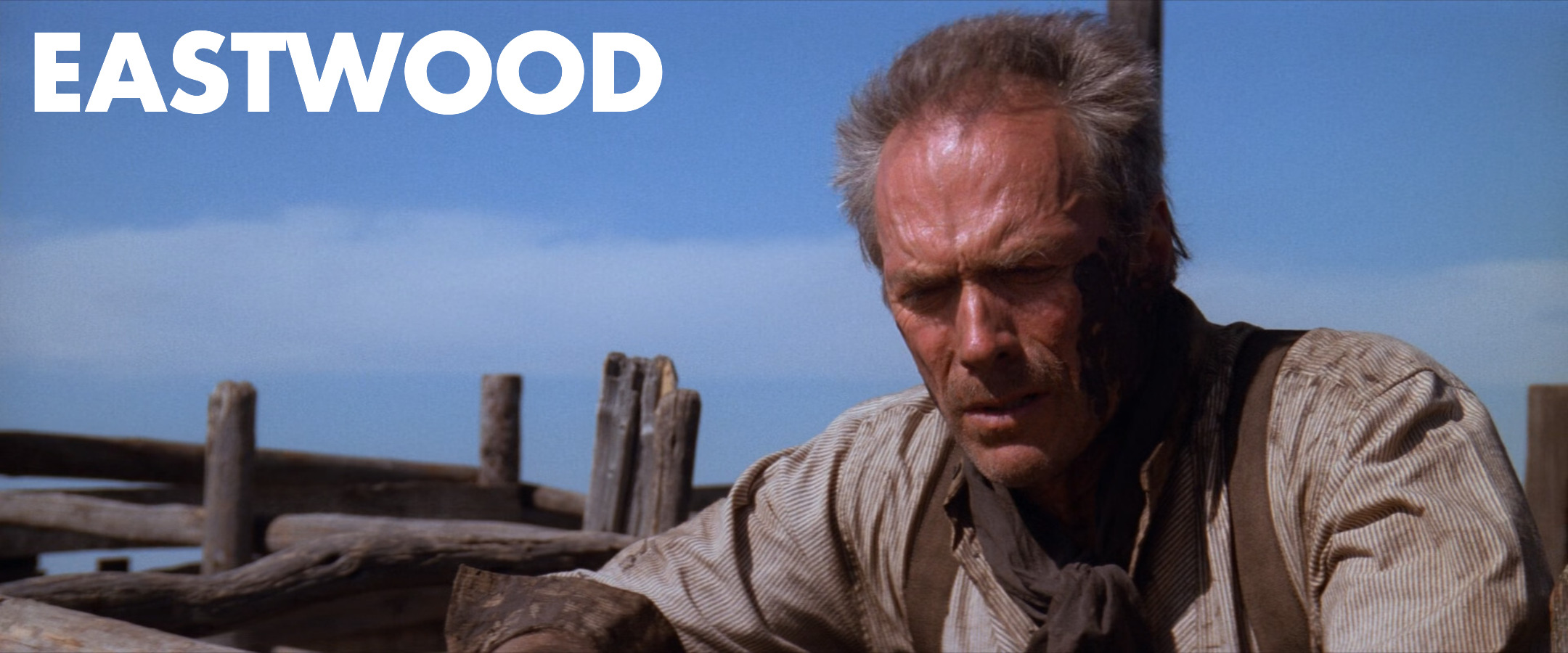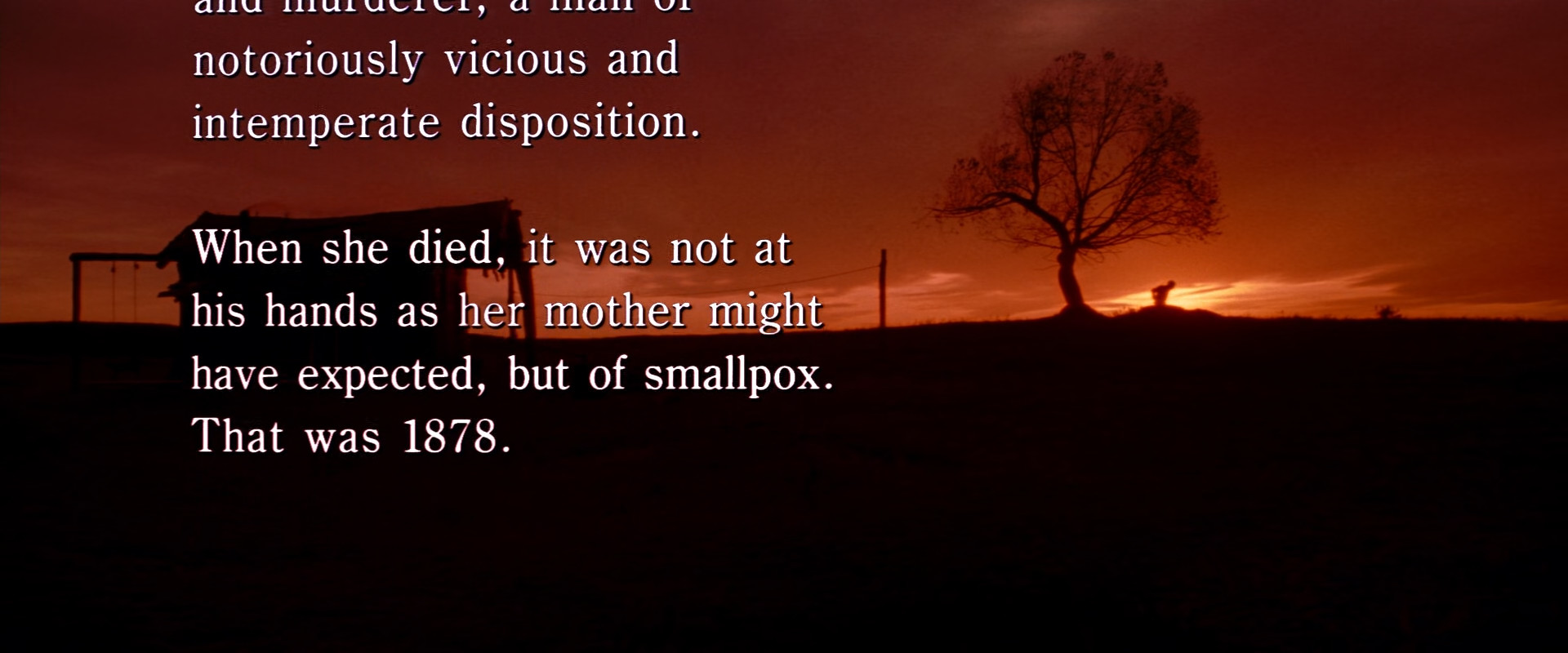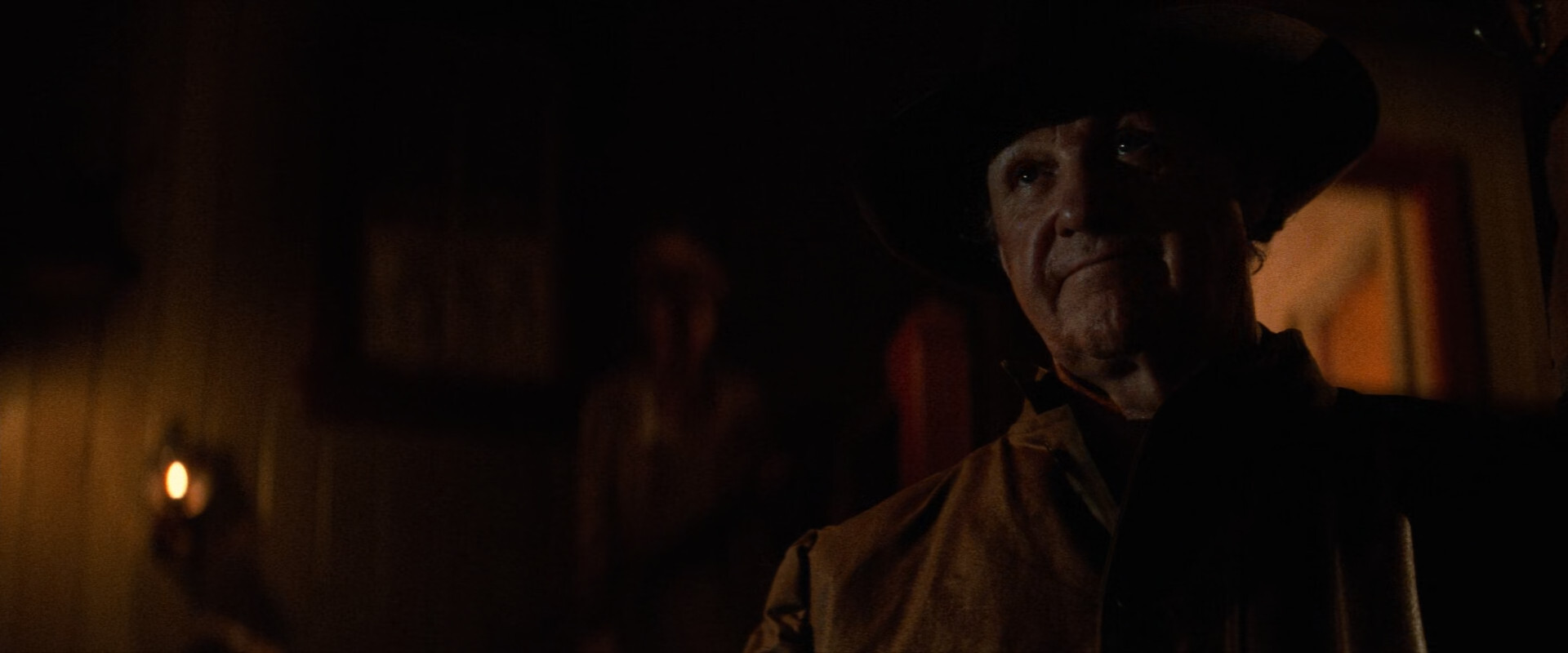 That's not Burt Lancaster… is it?
Oh! This isn't the John Huston movie from 1960 — it's the Clint Eastwood movie from 1992!
(I bought a box set of western movies.)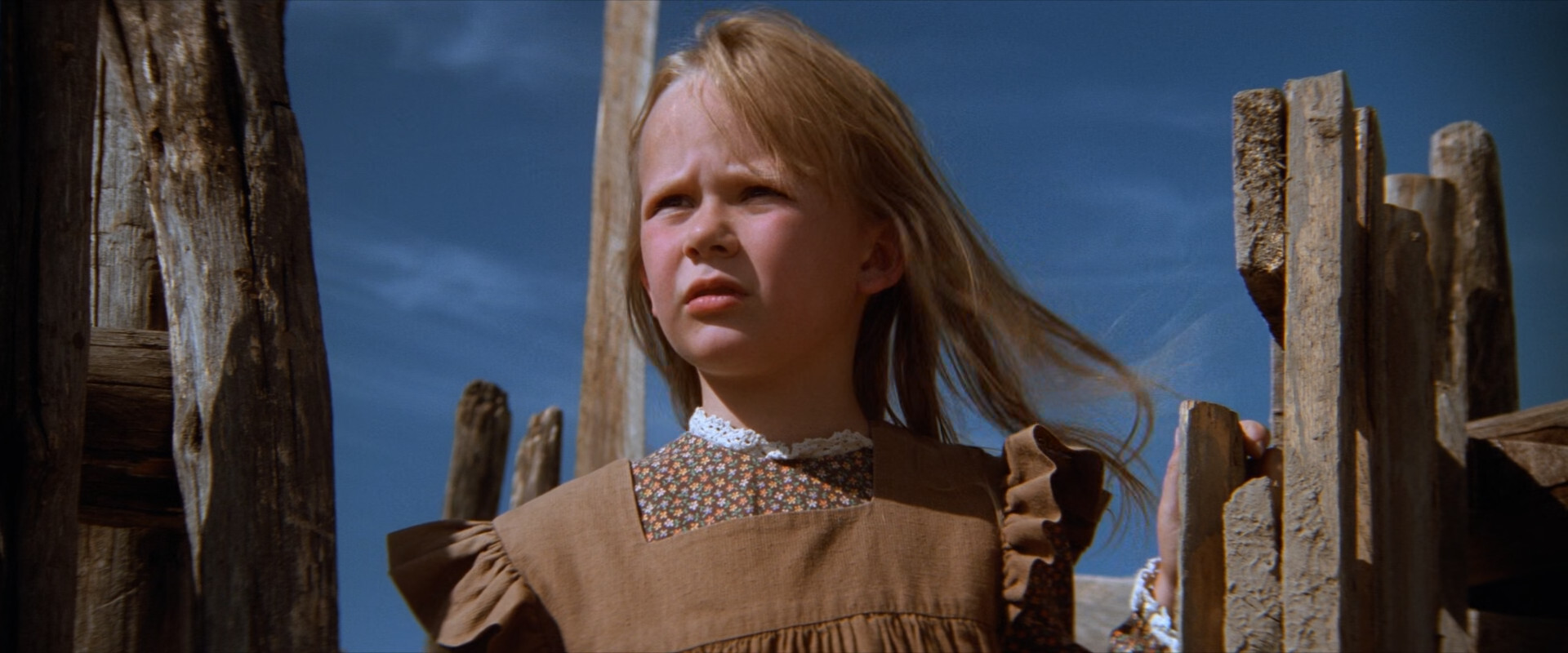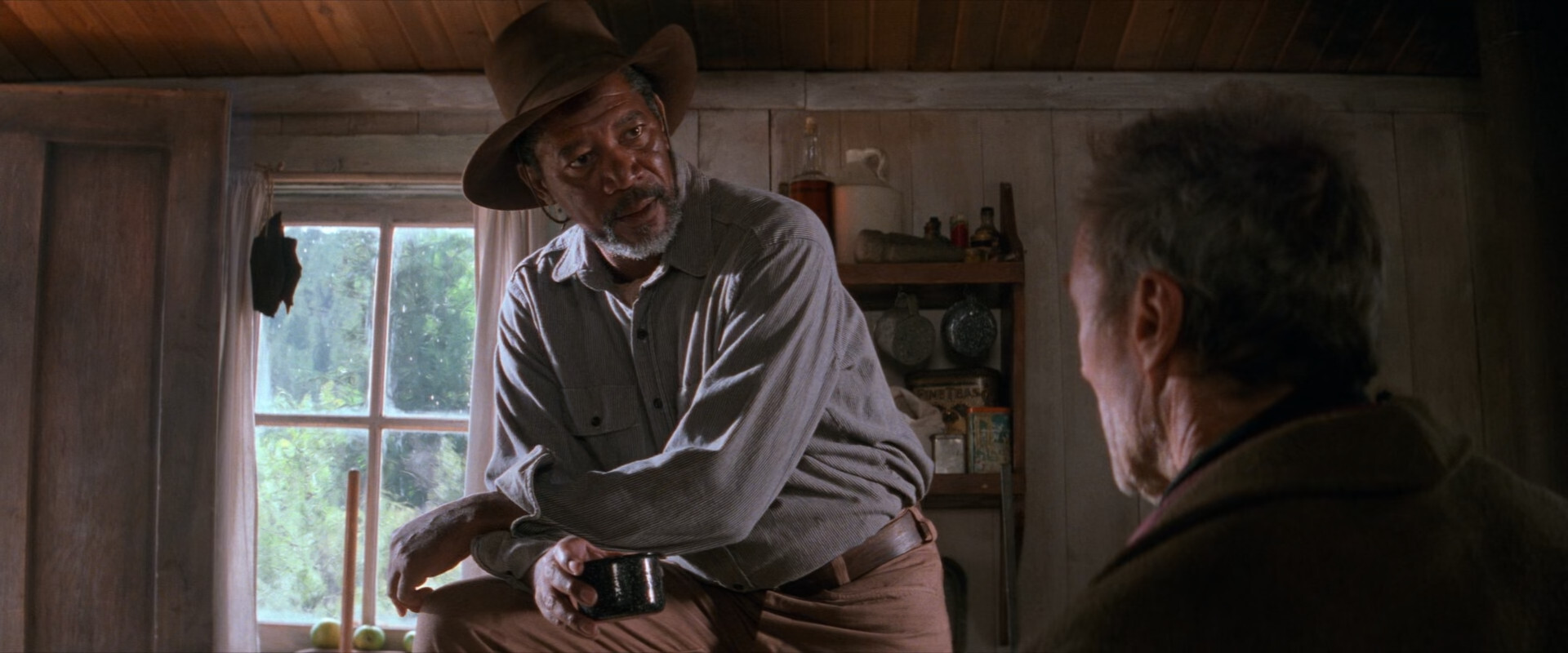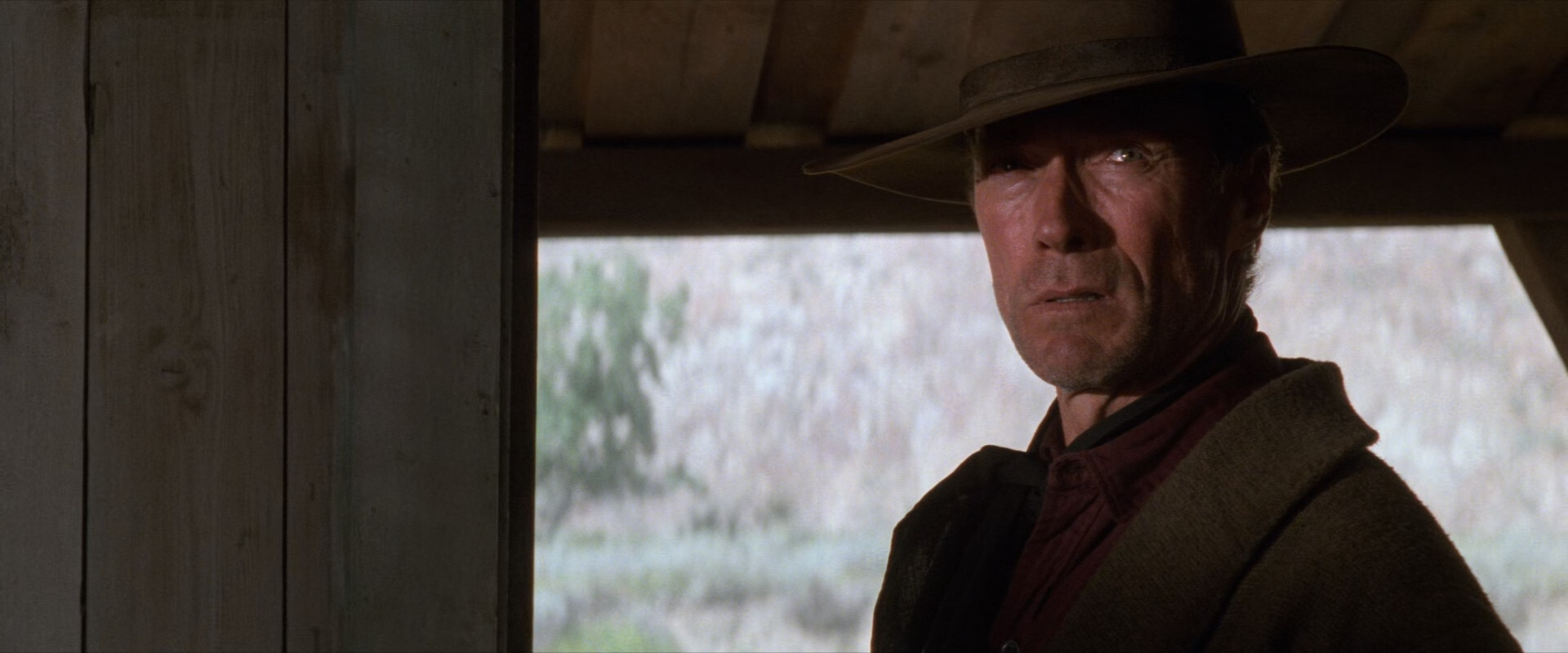 I'm enjoying this — it's quite odd? The plot is just weird. I mean, it's probably just me: I wasn't totally paying attention at the start so I didn't quite catch while the … sheriff? (Gene Hackman) didn't flog that knifing guy… which led to the hookers putting out a bounty on him.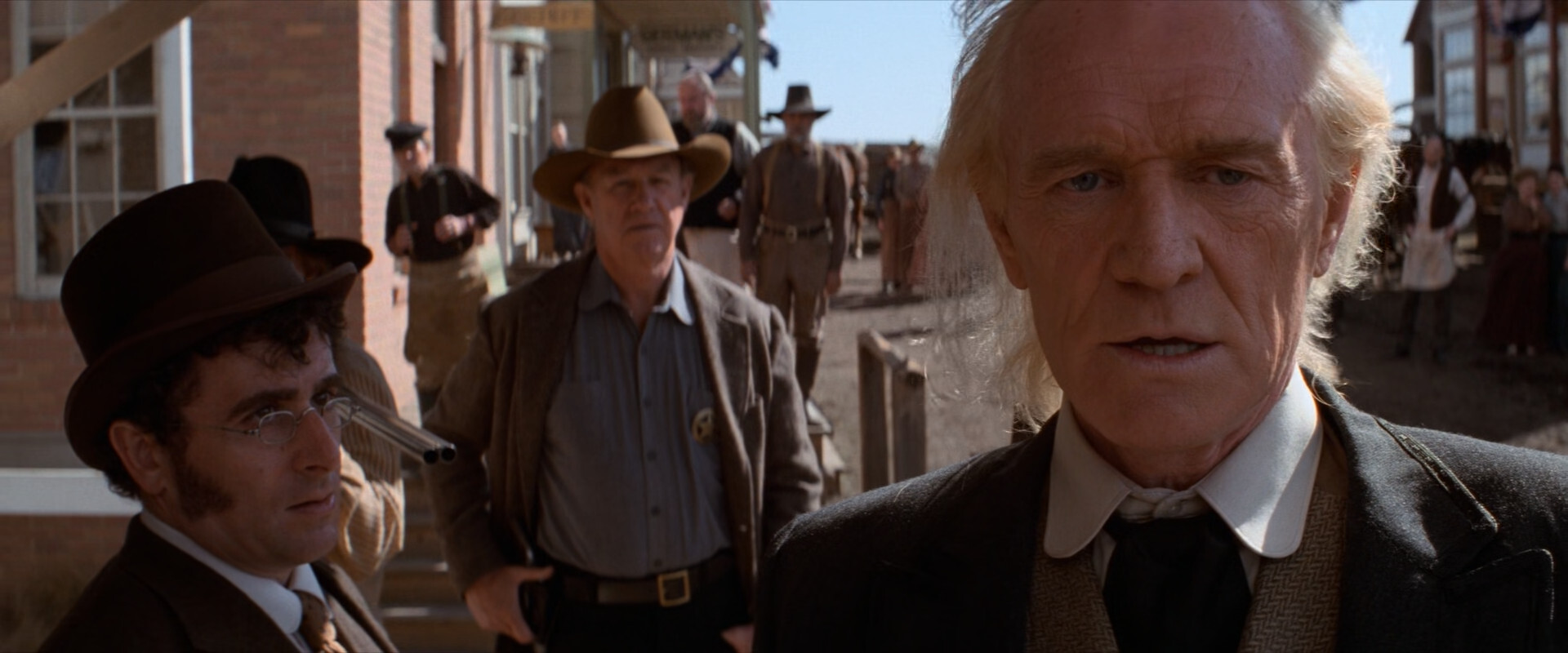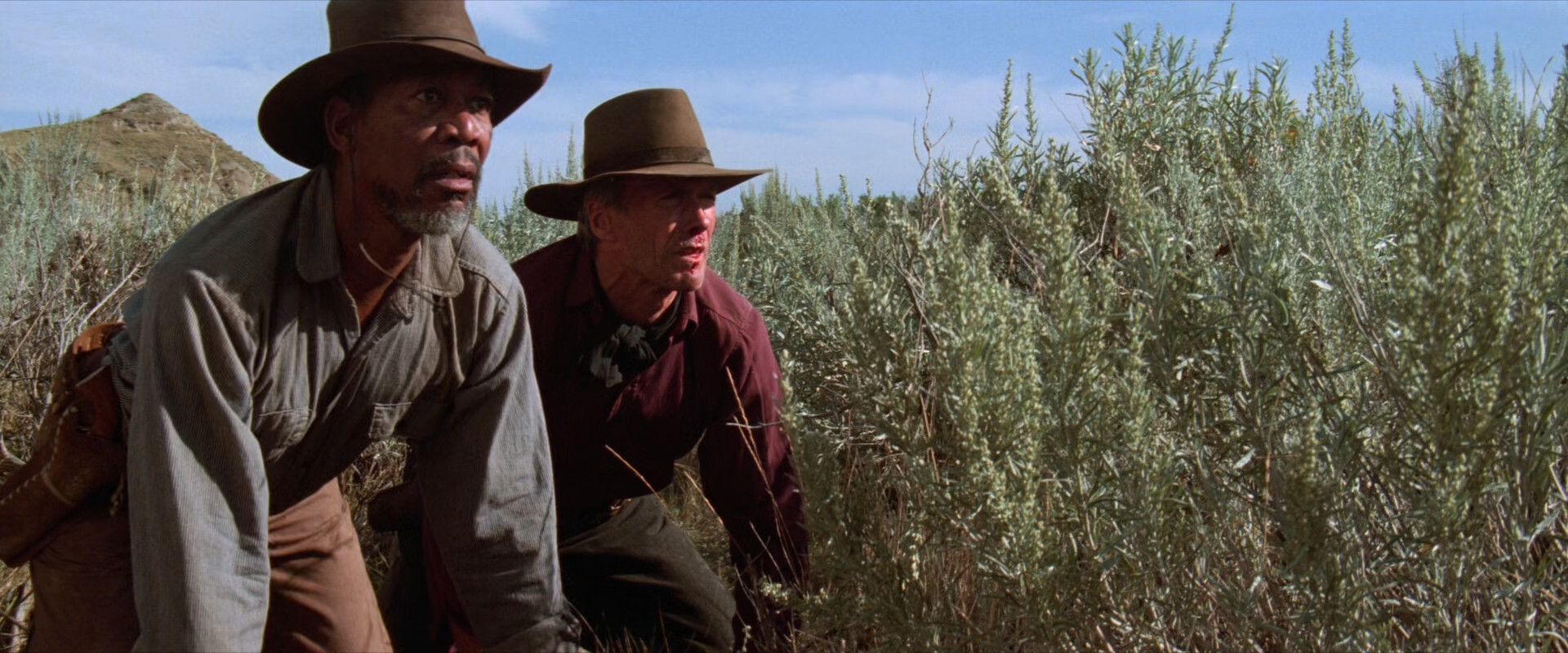 Heh heh. Morgan Freeman and Eastwood's got really good buddy chemistry going on.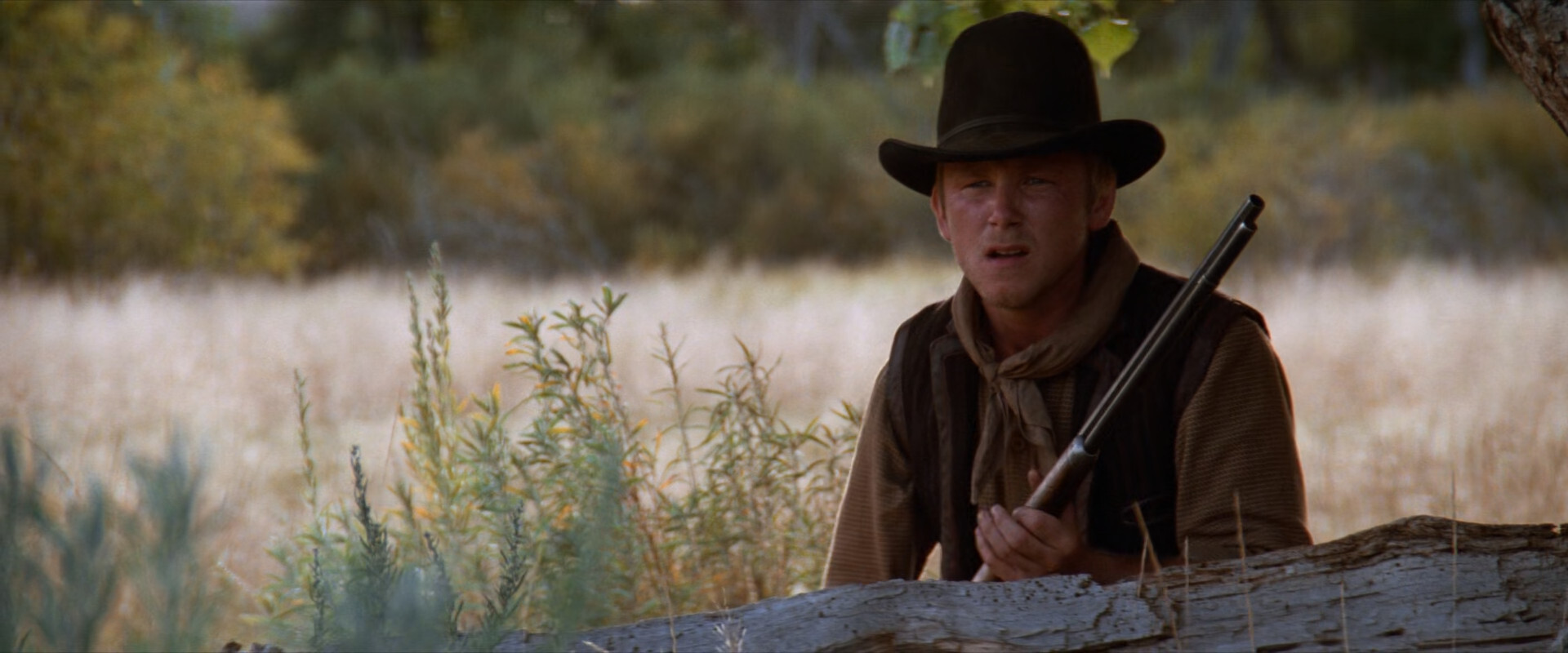 I admit it, I was going to put this movie on and do some computer admin stuff here while this was running in the background, but … I can't take my eyes off of the movie.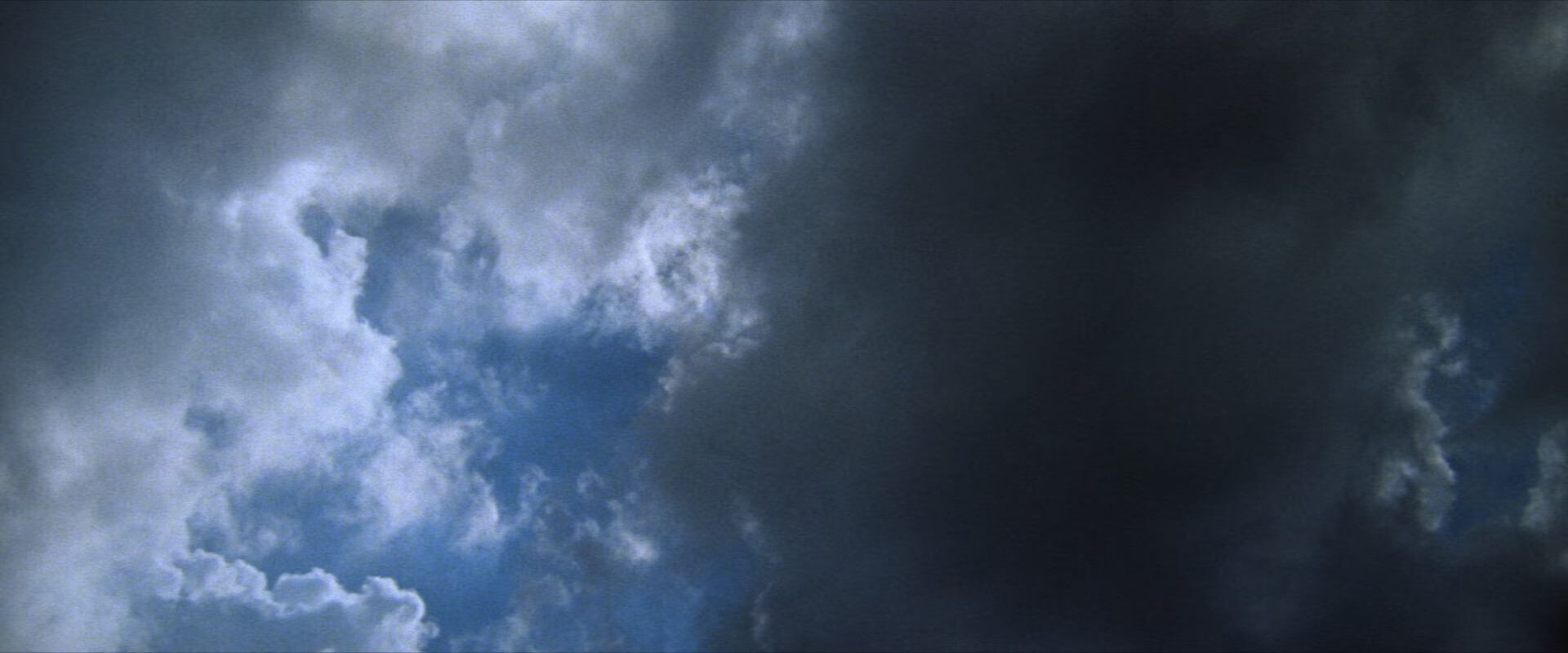 This is good stuff — the cinematography is nice, the actors are really having fun… it's sad that Eastwood is totally deranged these days, but this is… shockingly good.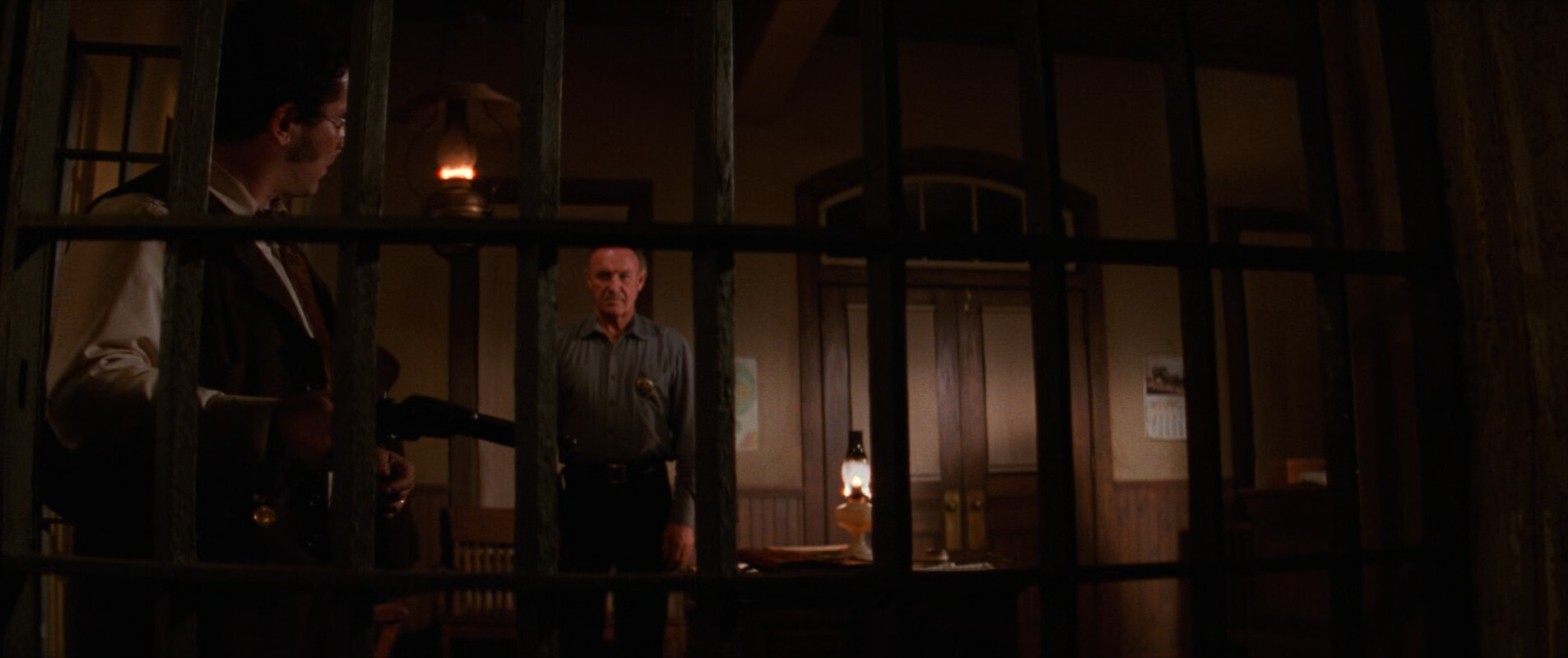 OK, now it sucks. This scene is all deep and stuff, and it's risible. This movie only works when it's slapstick.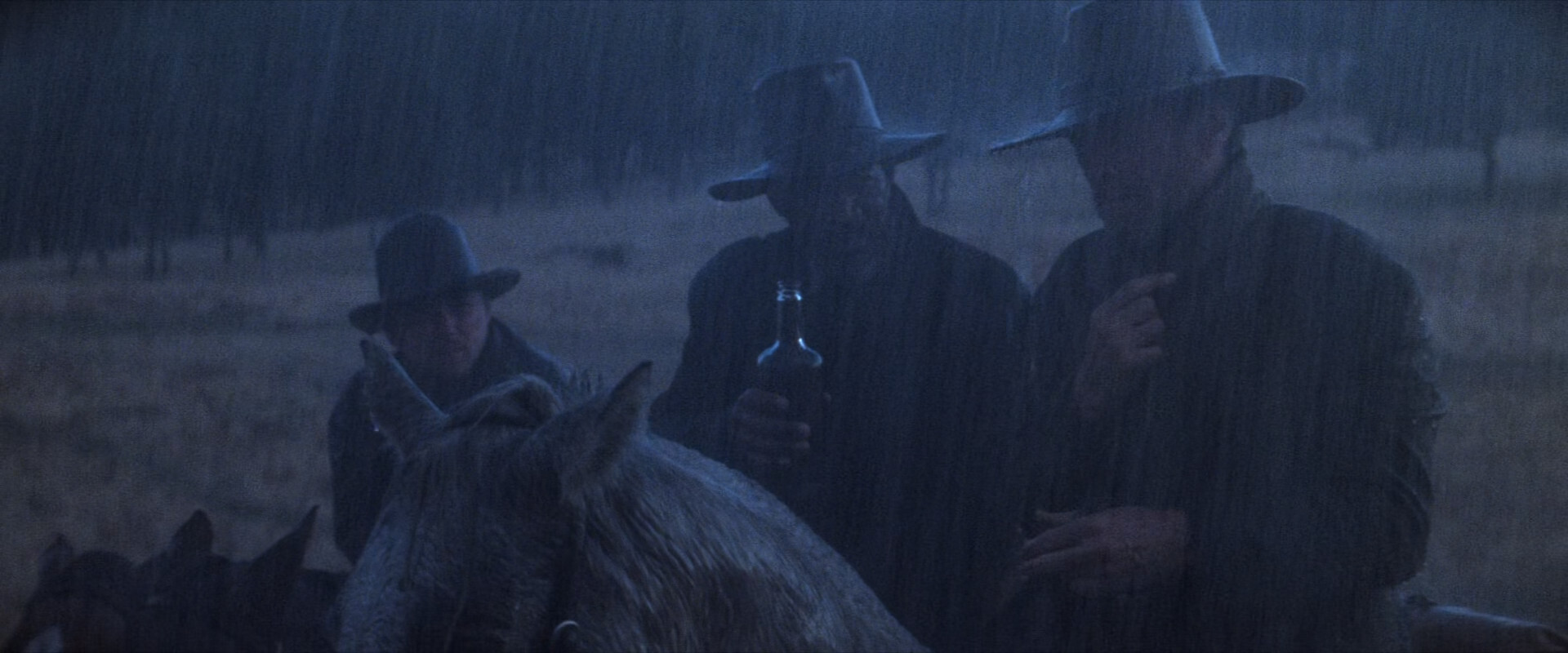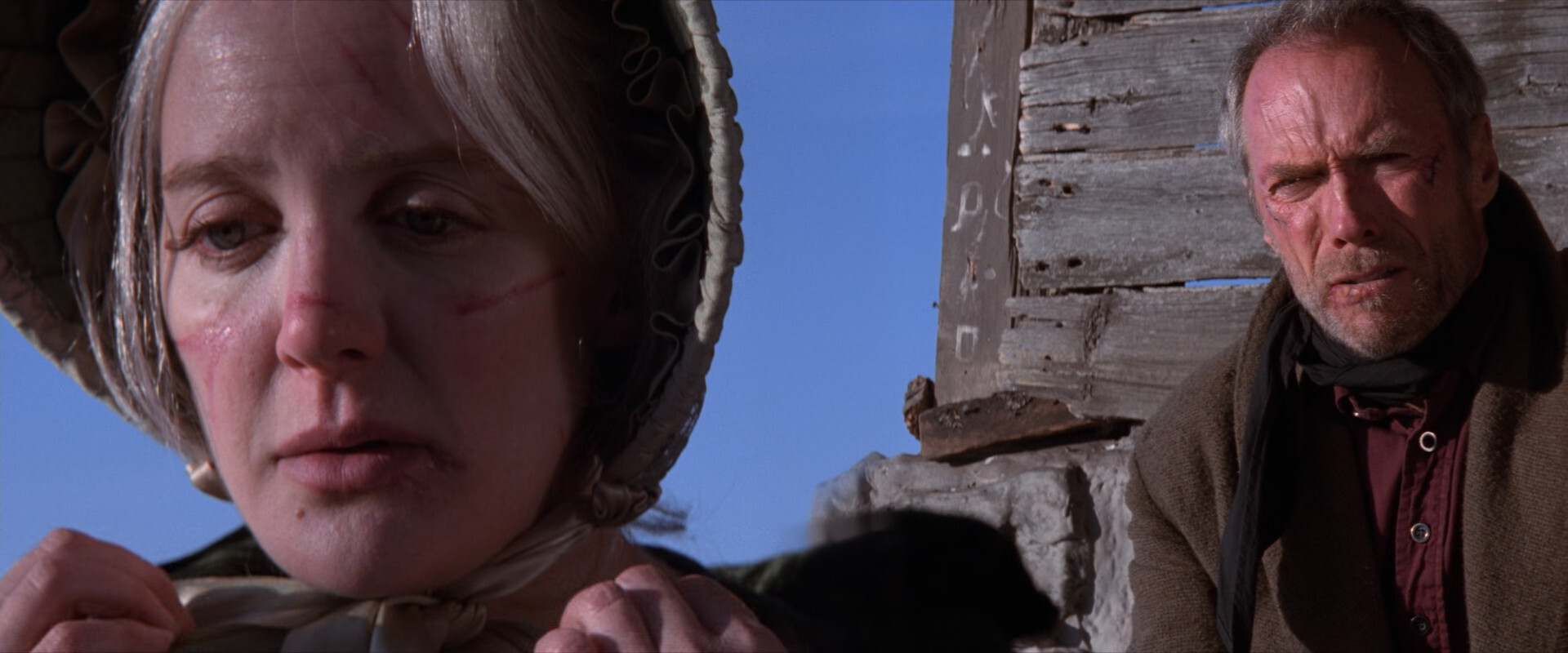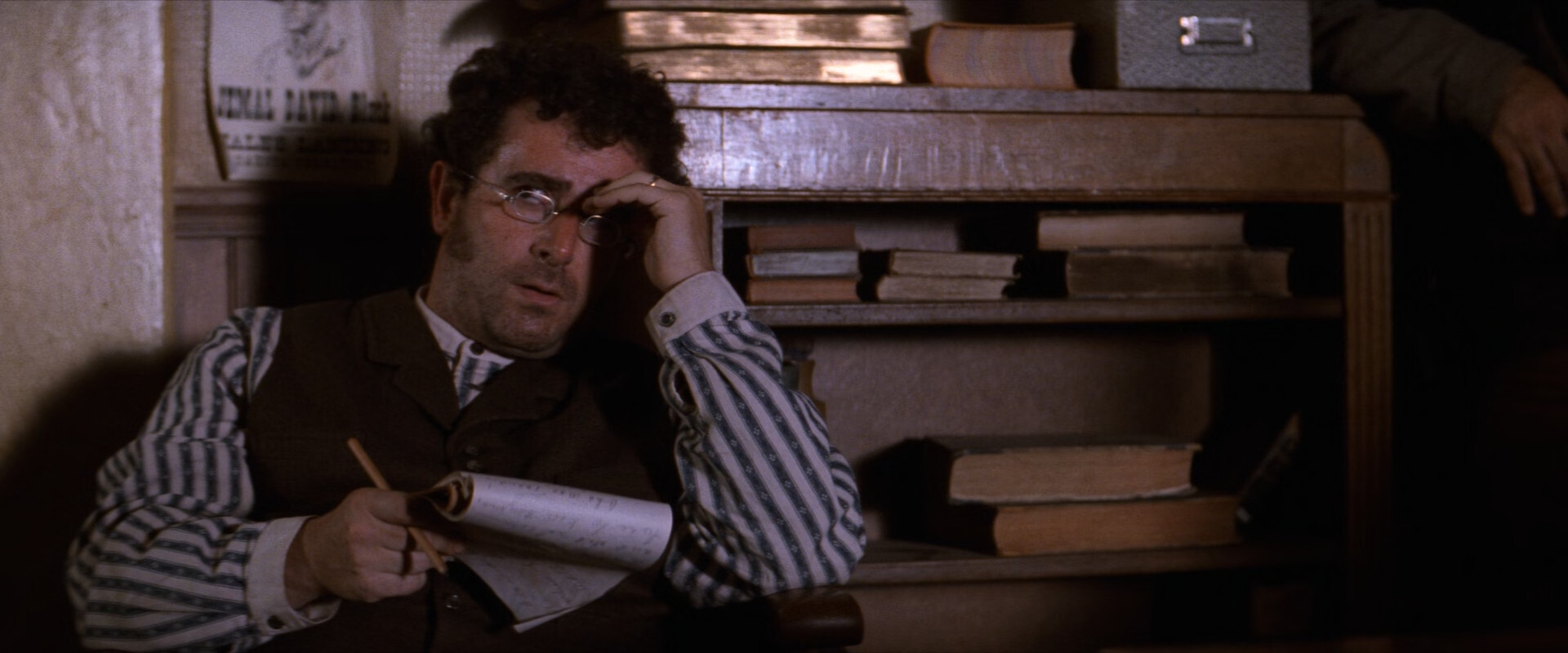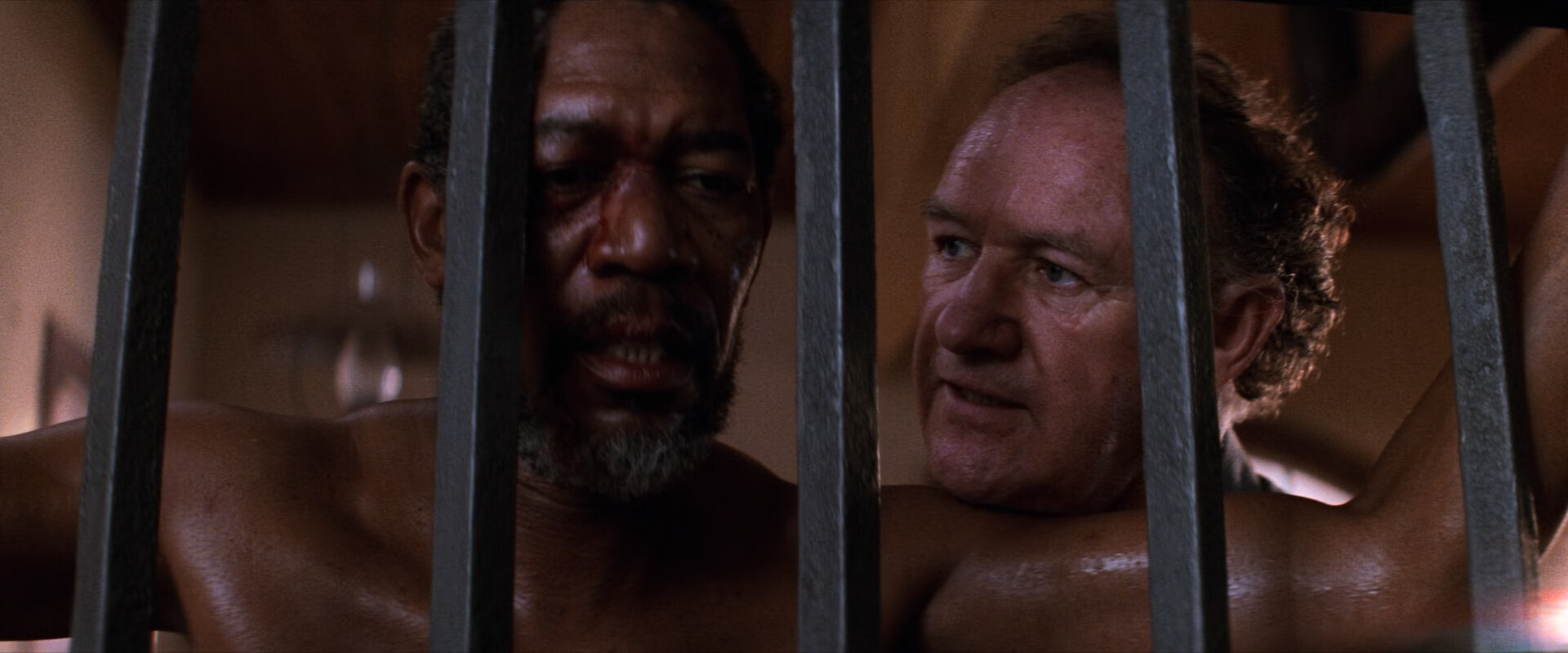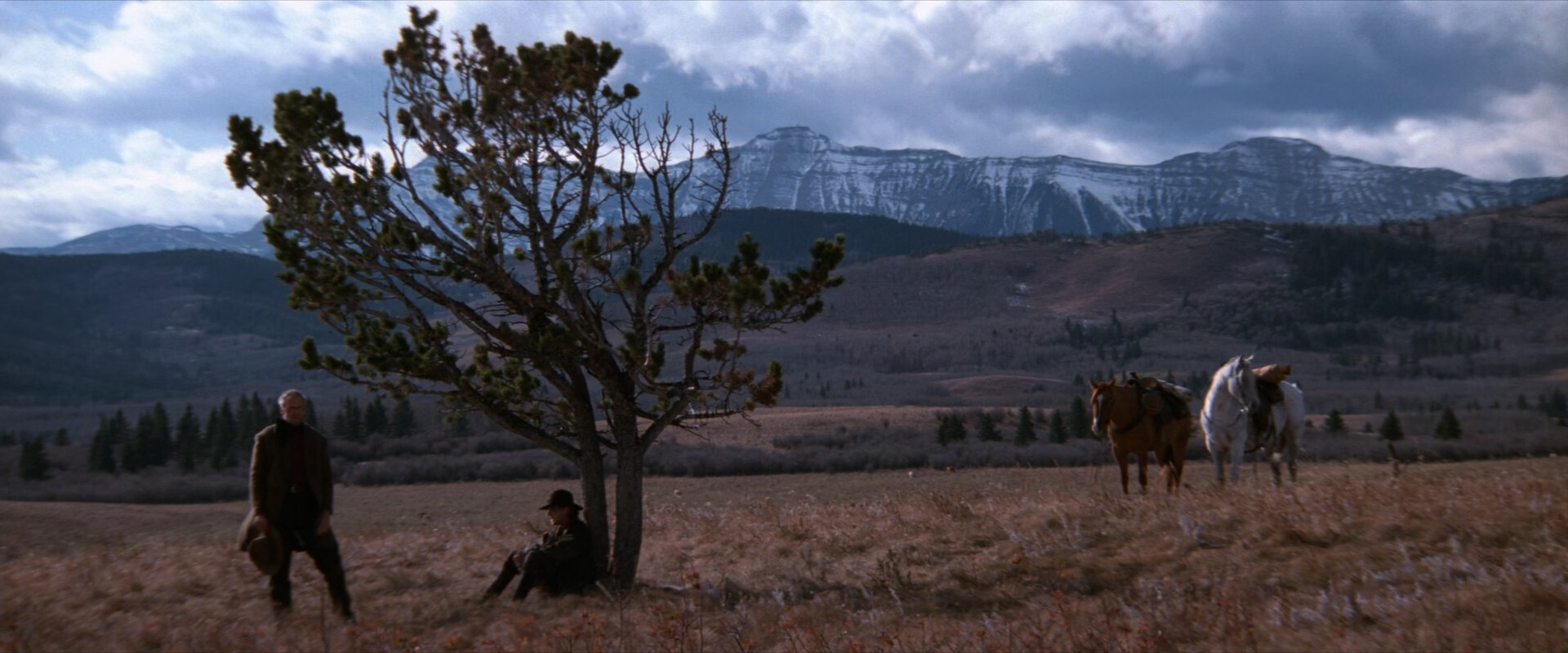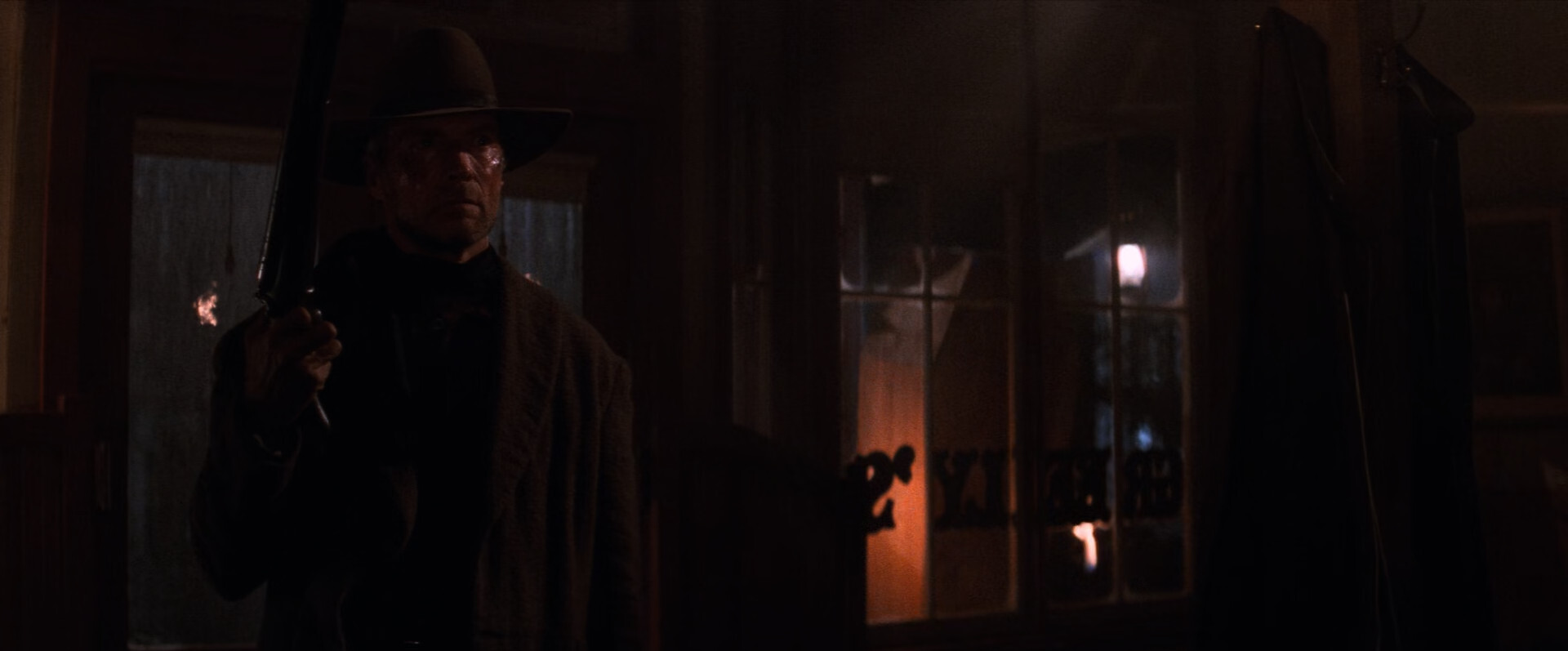 Well! Eastwood nailed the ending. I expected every shot to end in the obvious "ironic" thing, and it didn't.
So you've gotta give him some props for that. On the other hand, there were scenes that just didn't work well… it's… it's a mixed movie? It's a very strong ⚃? Let's go with that.
Unforgiven. Clint Eastwood. 1992. ⚃