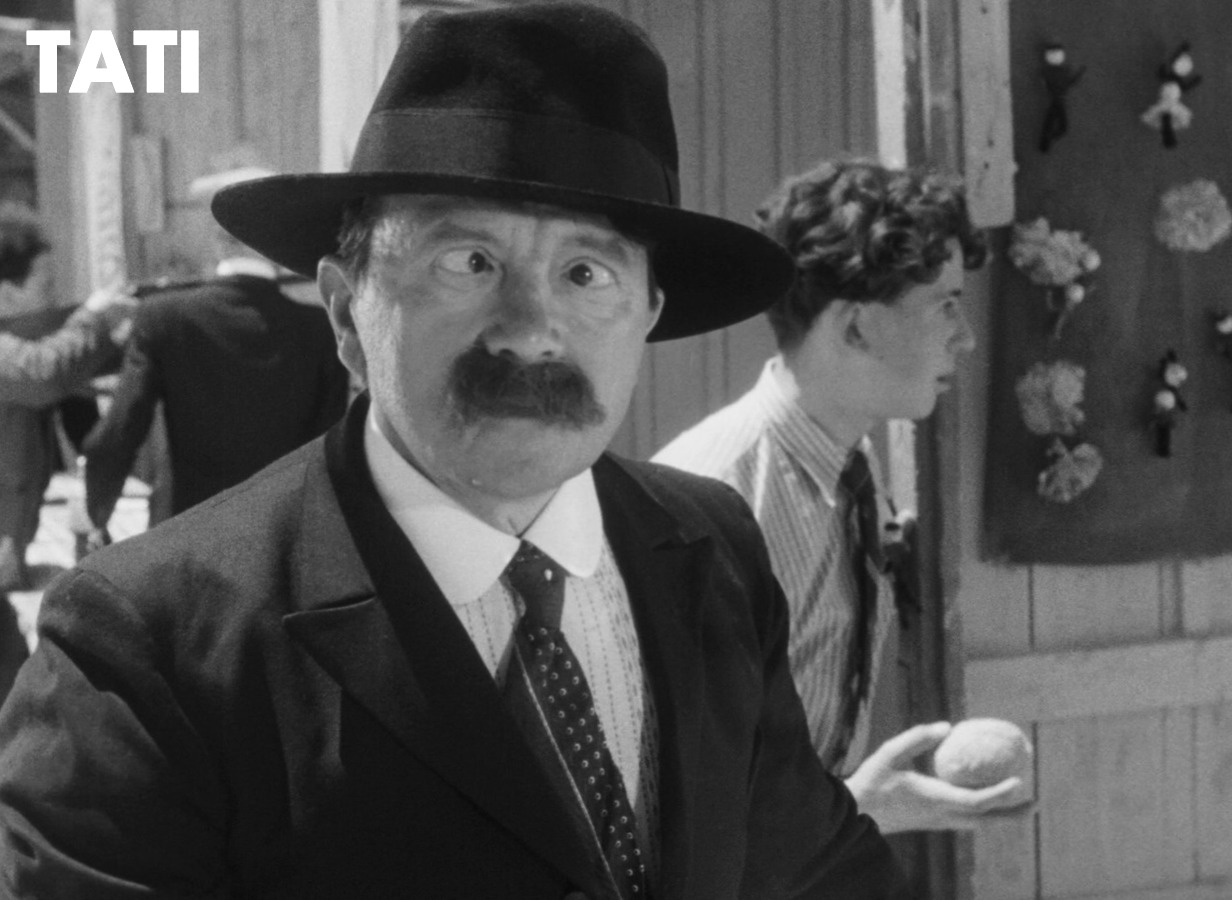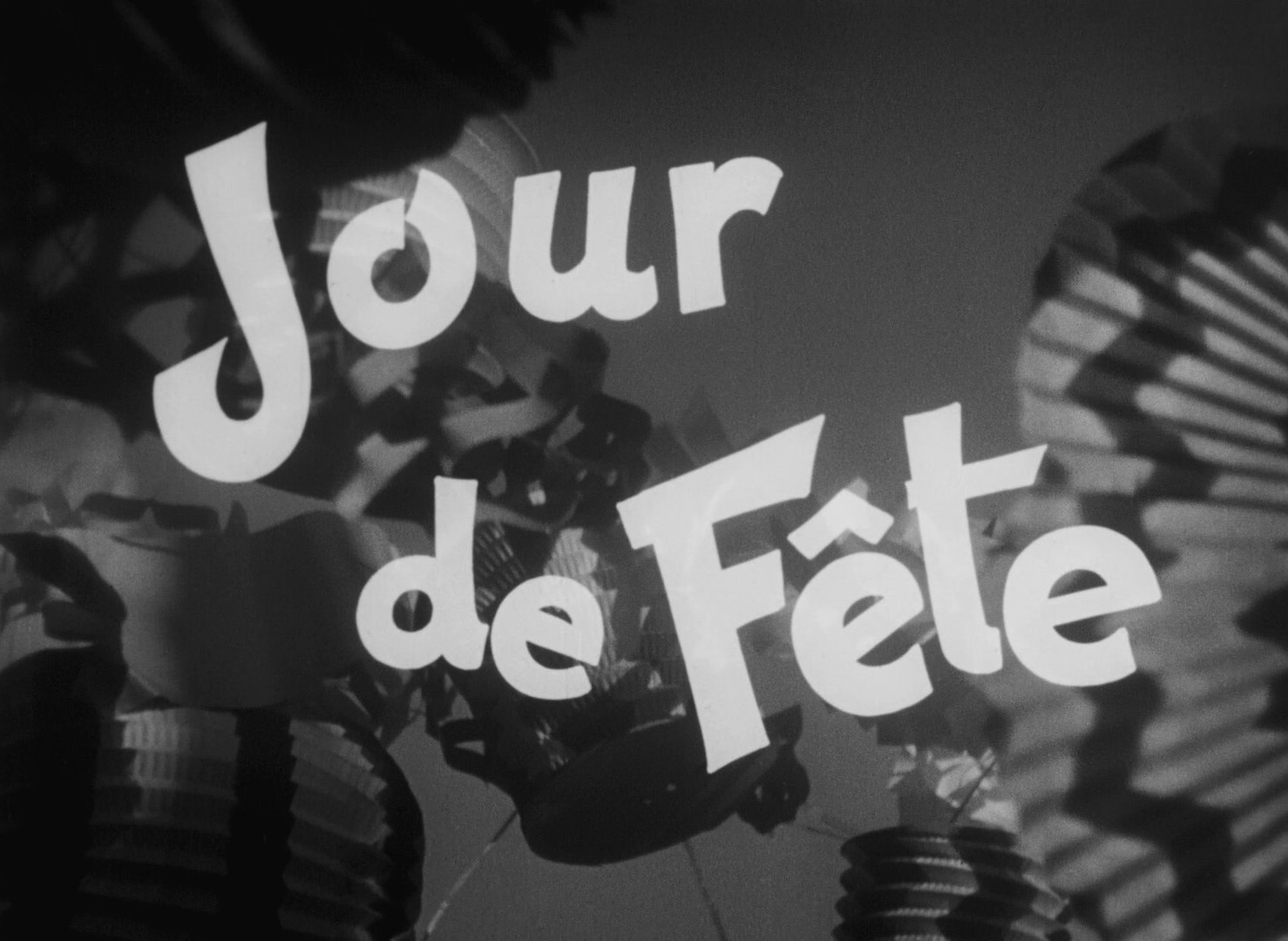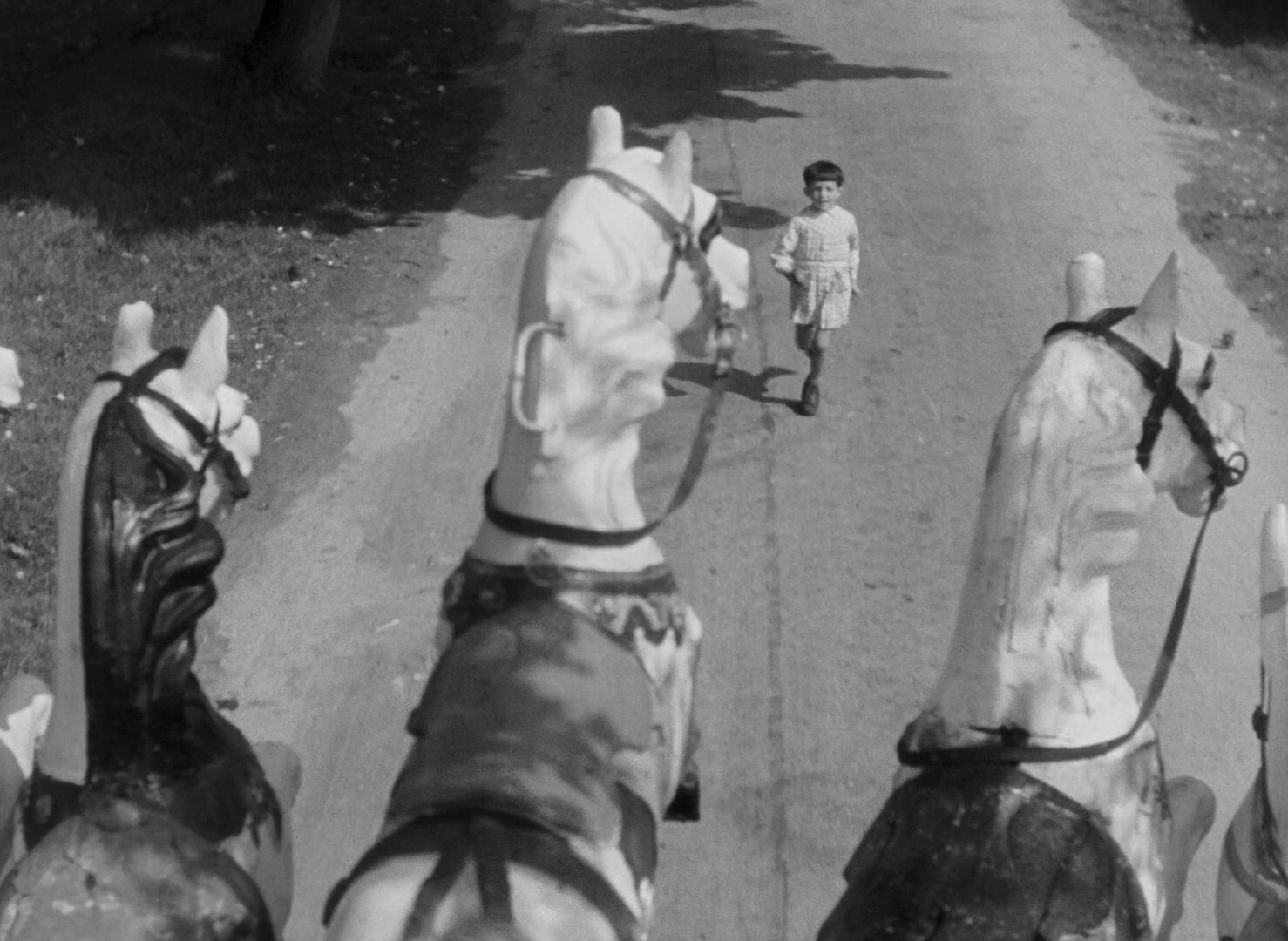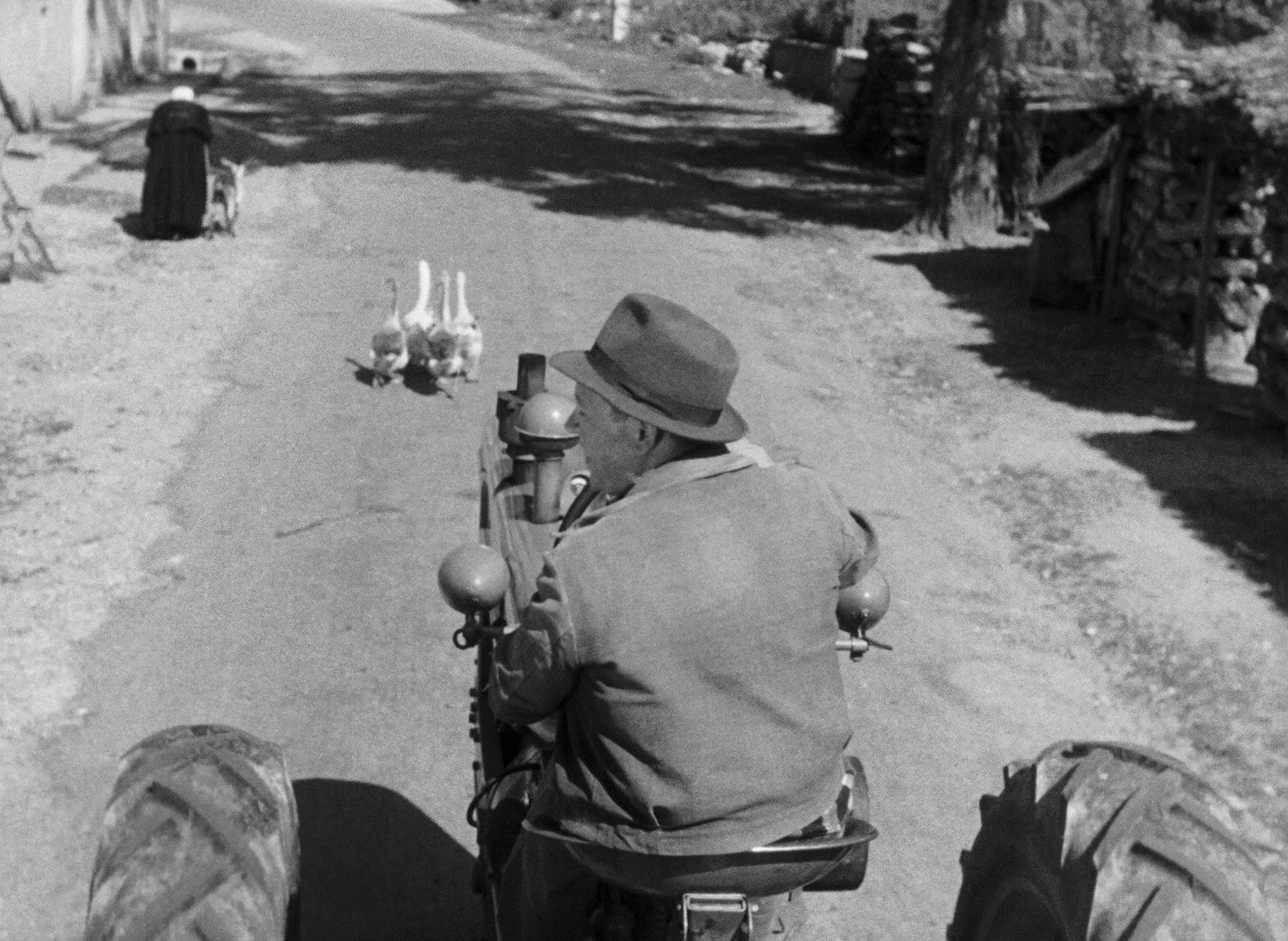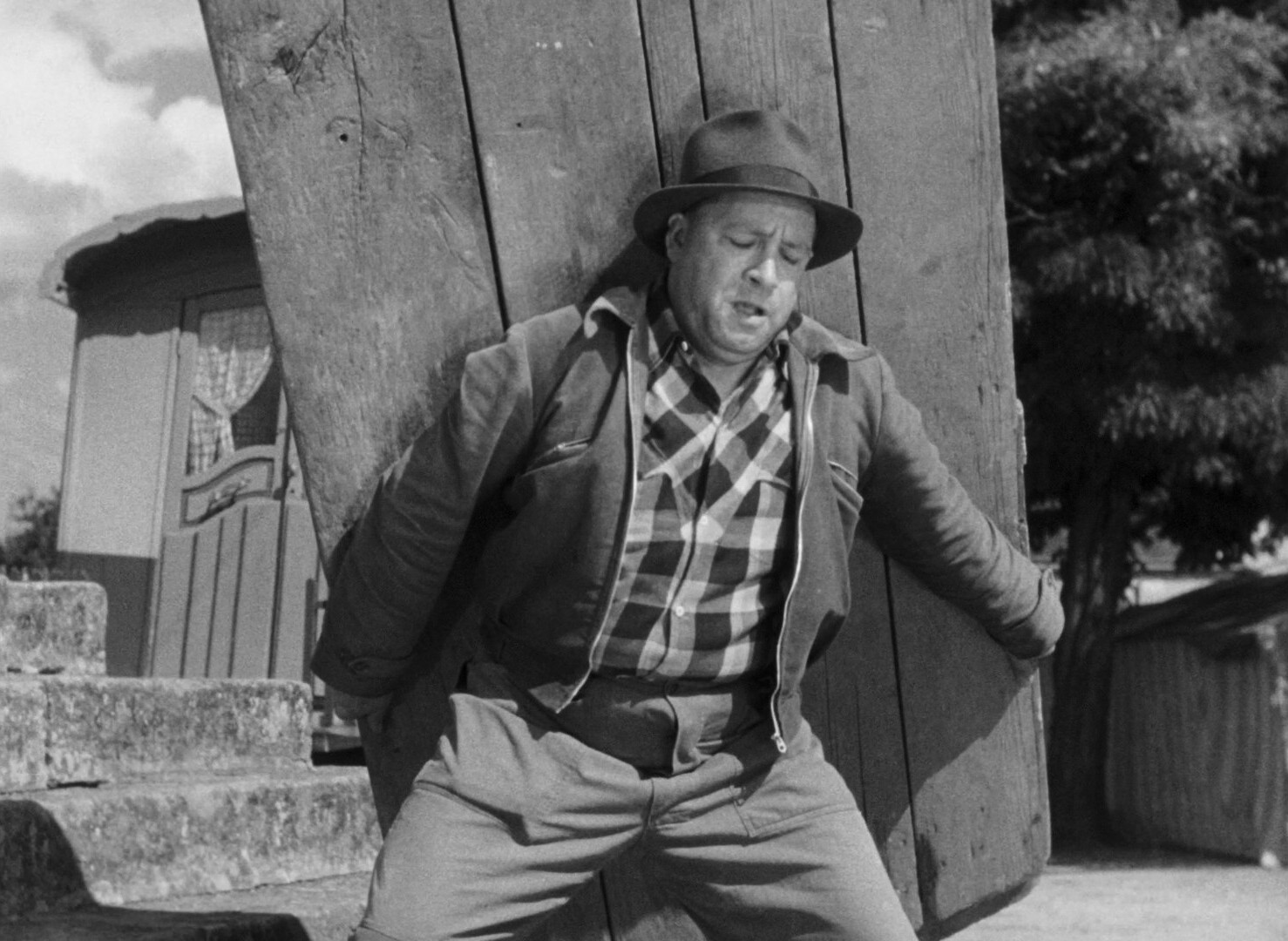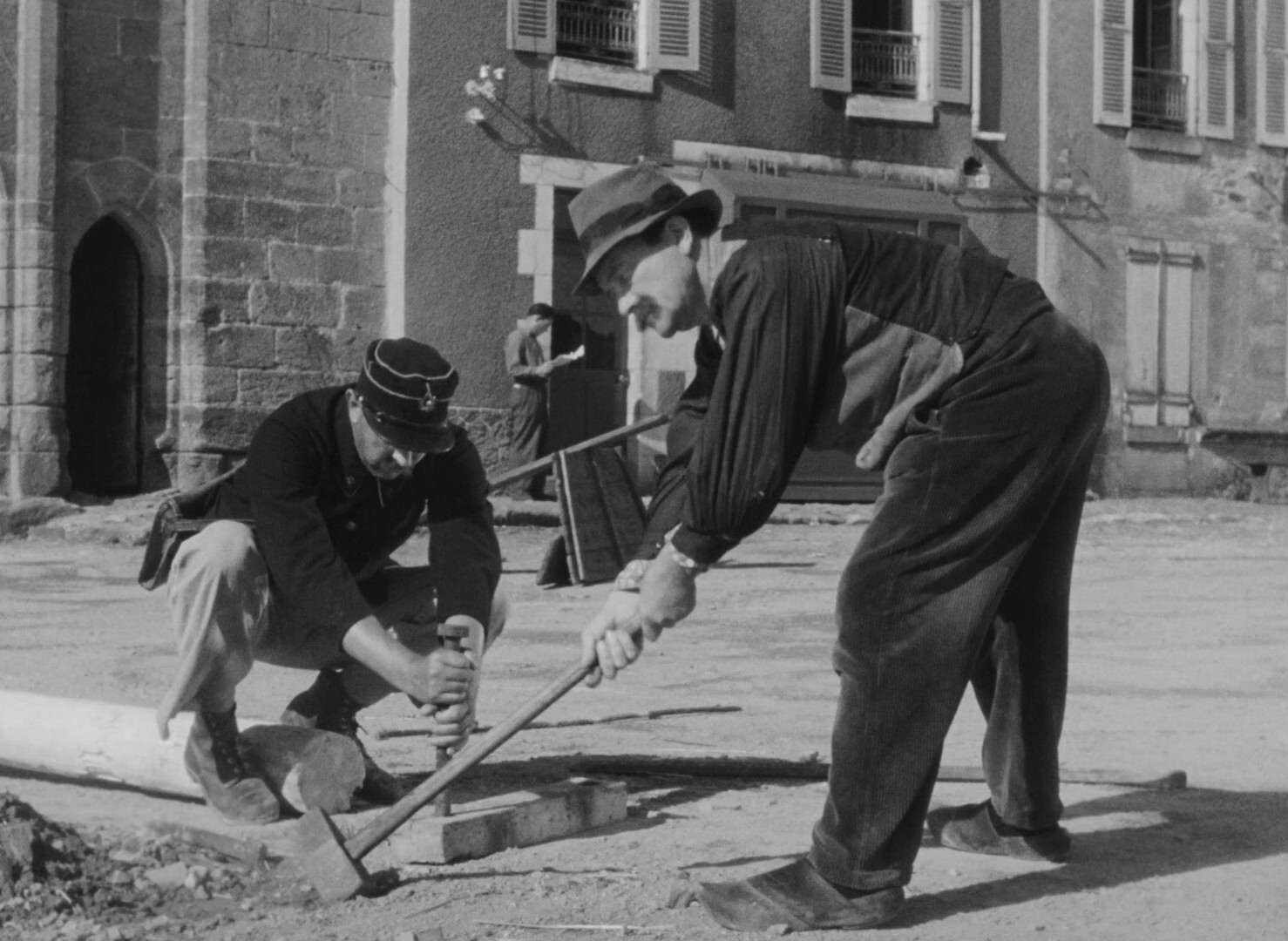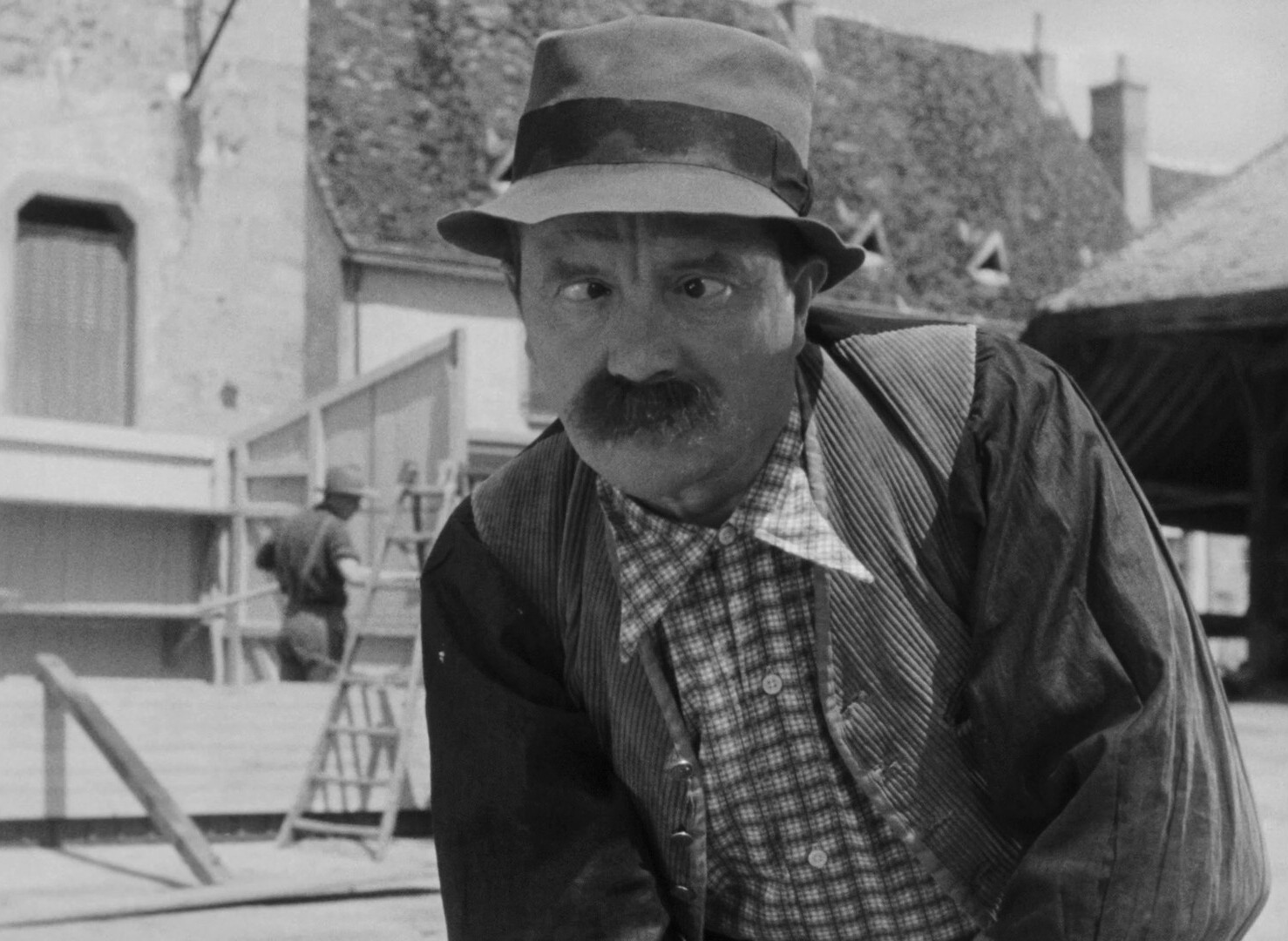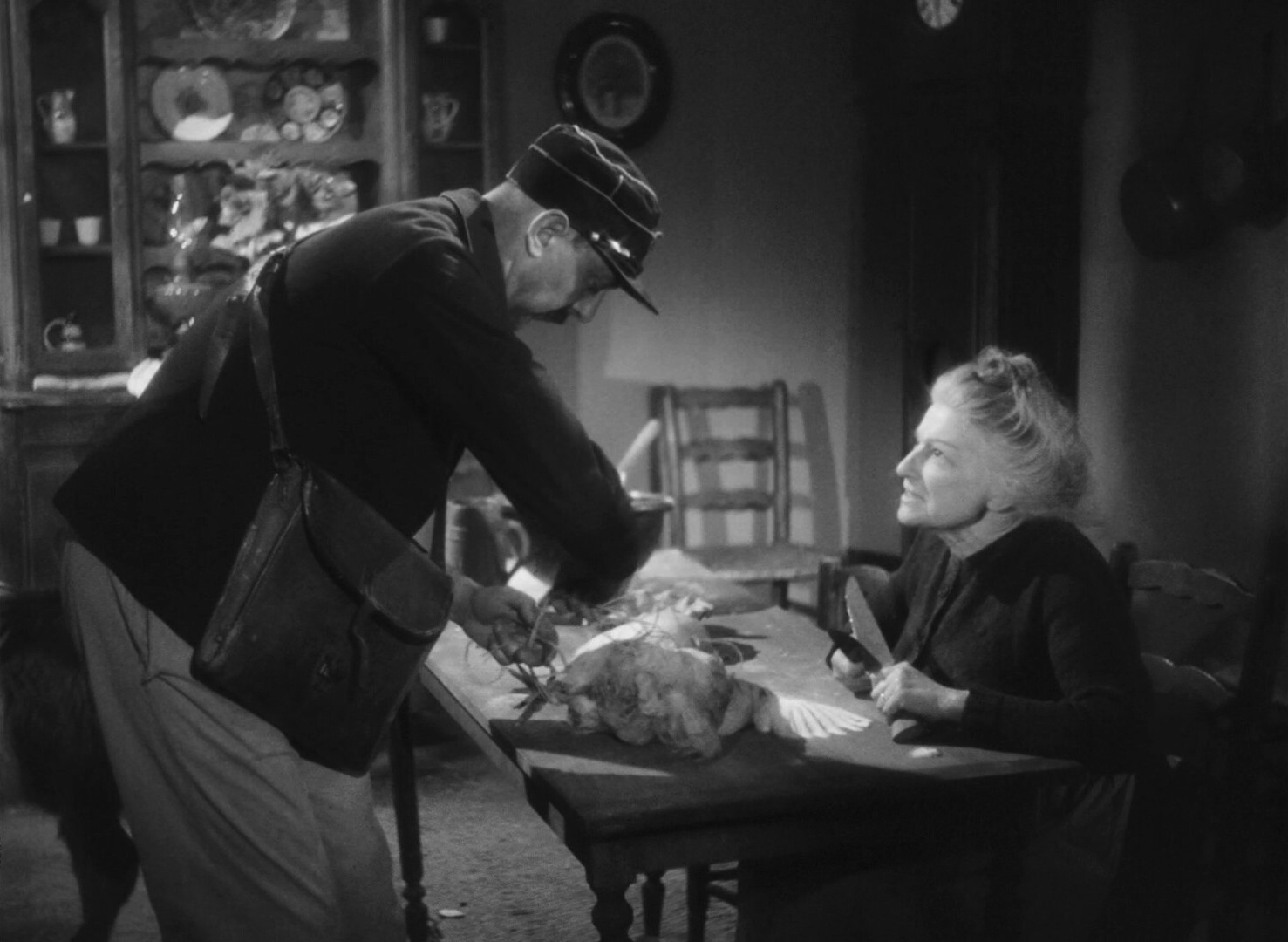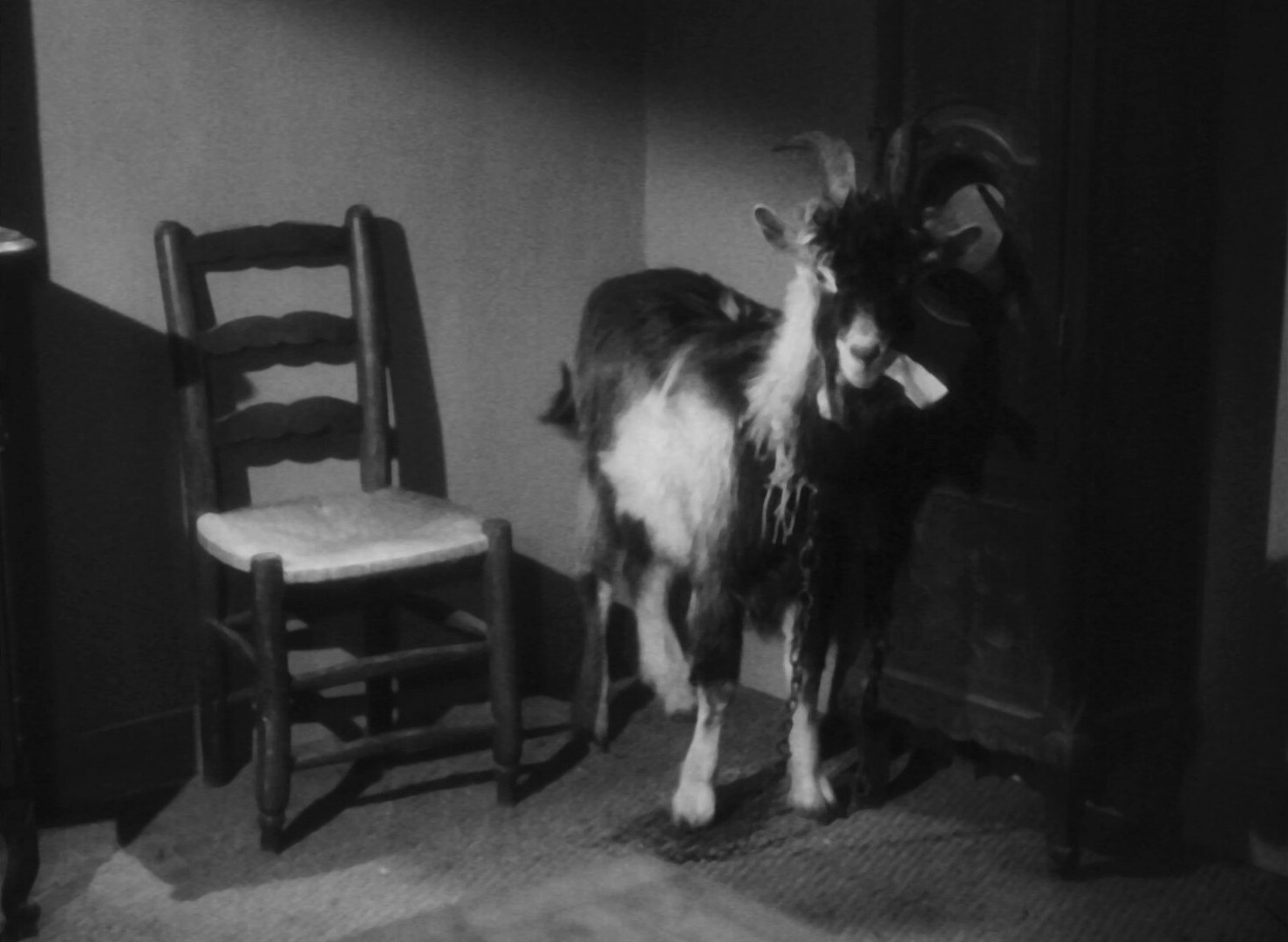 This movie is a mixture of very funny and accomplished physical humour and… well… cringe stuff. I can't stand the cringe. But the physical humour is very funny indeed.
I've only seen one Tati movie before: Playtime, which was totally magnificent. This is Tati's first movie, so I probably had exaggerated expectations… but… while Playtime was exquisite, this movie seems kinda… normal?
There's nothing in the mise en scene here that's extraordinary, I think?
But it is funny.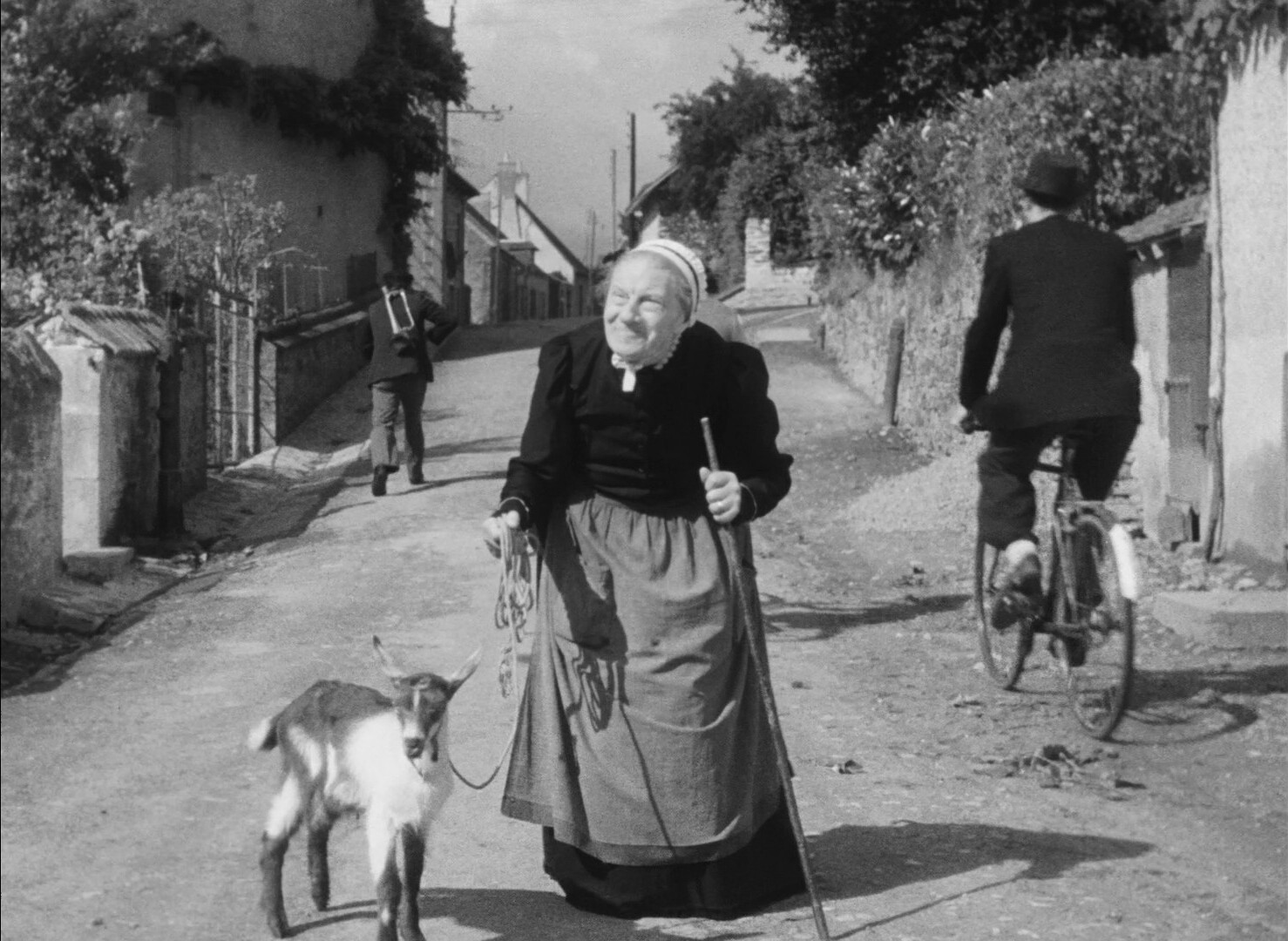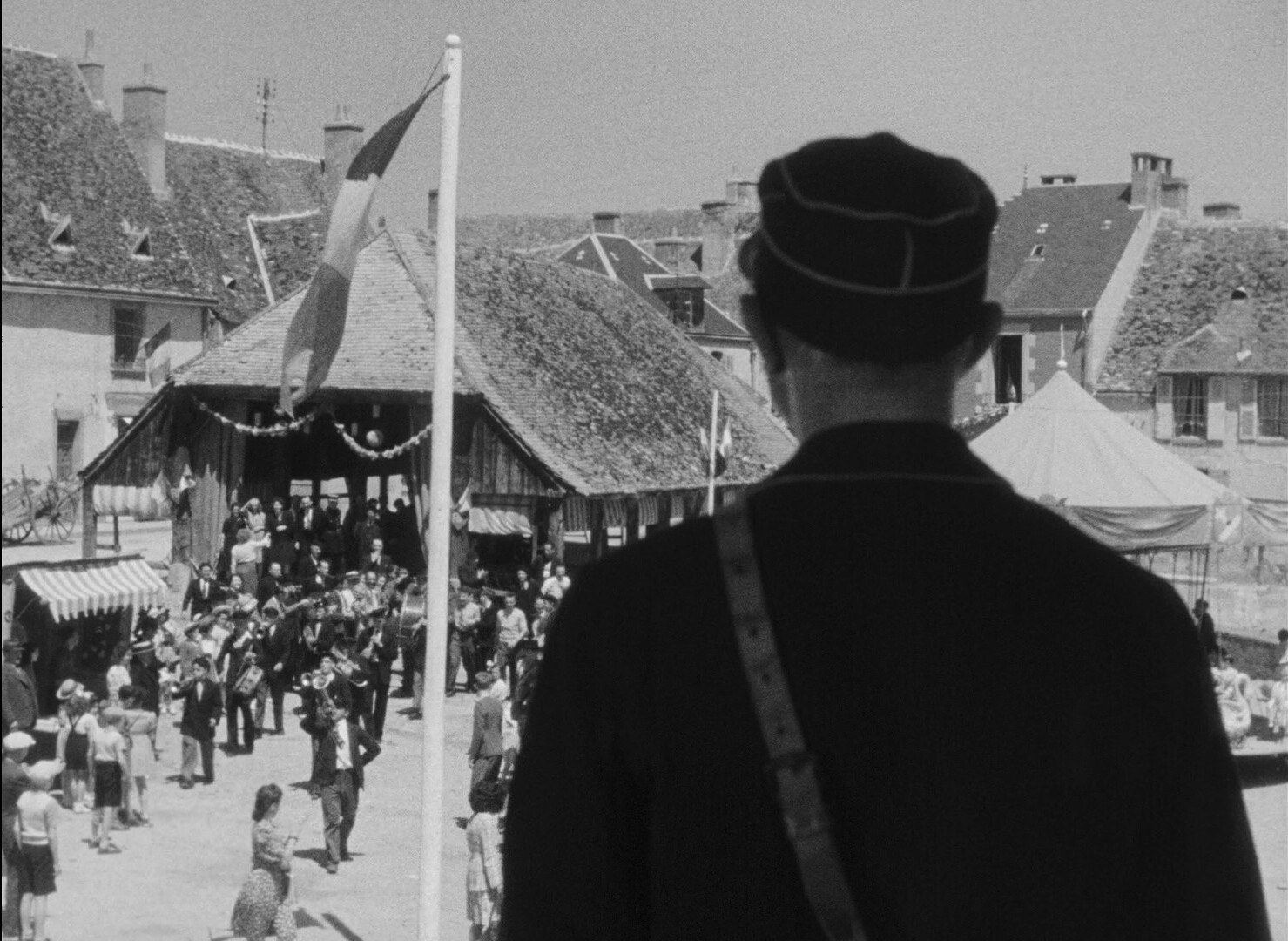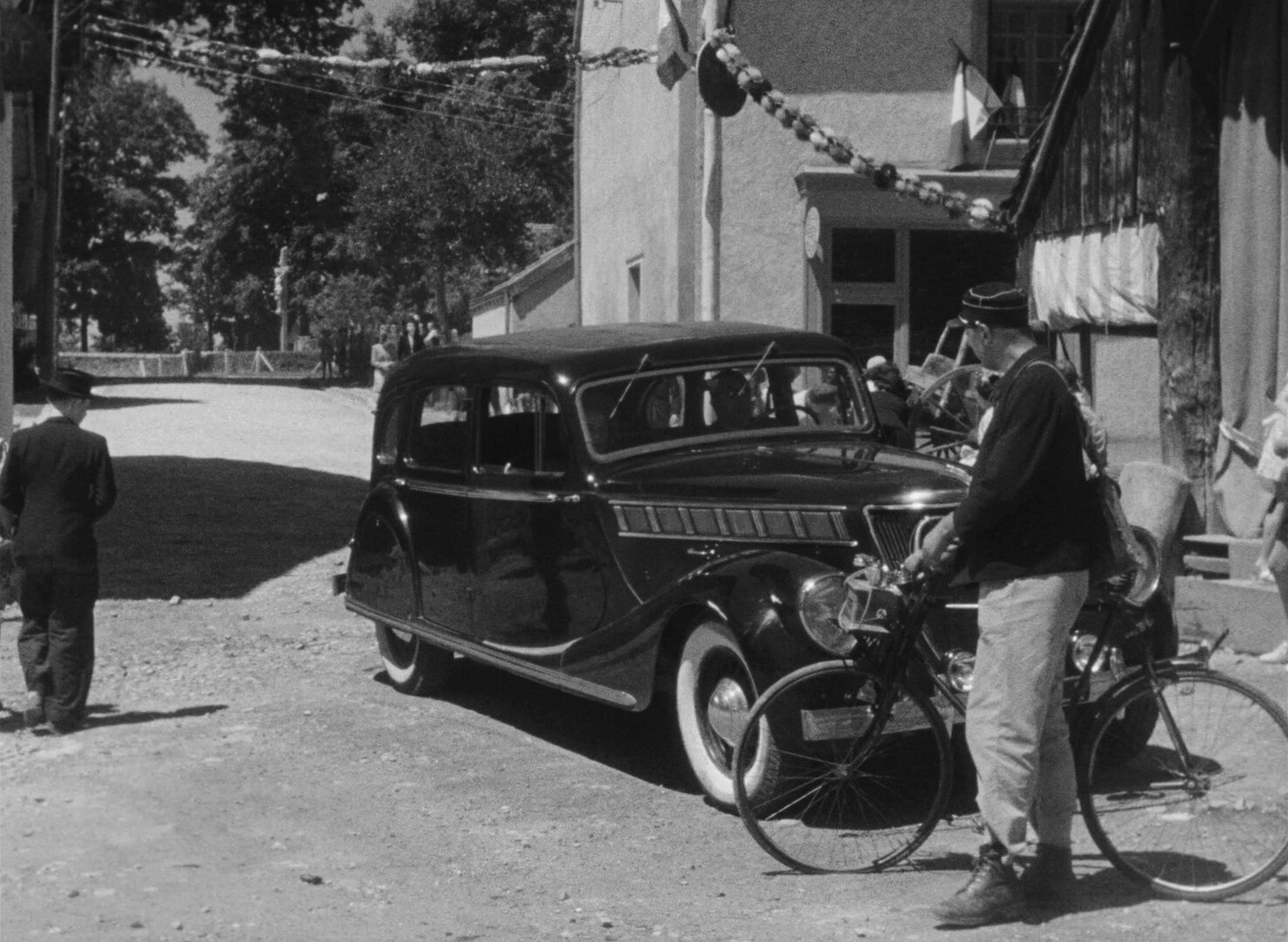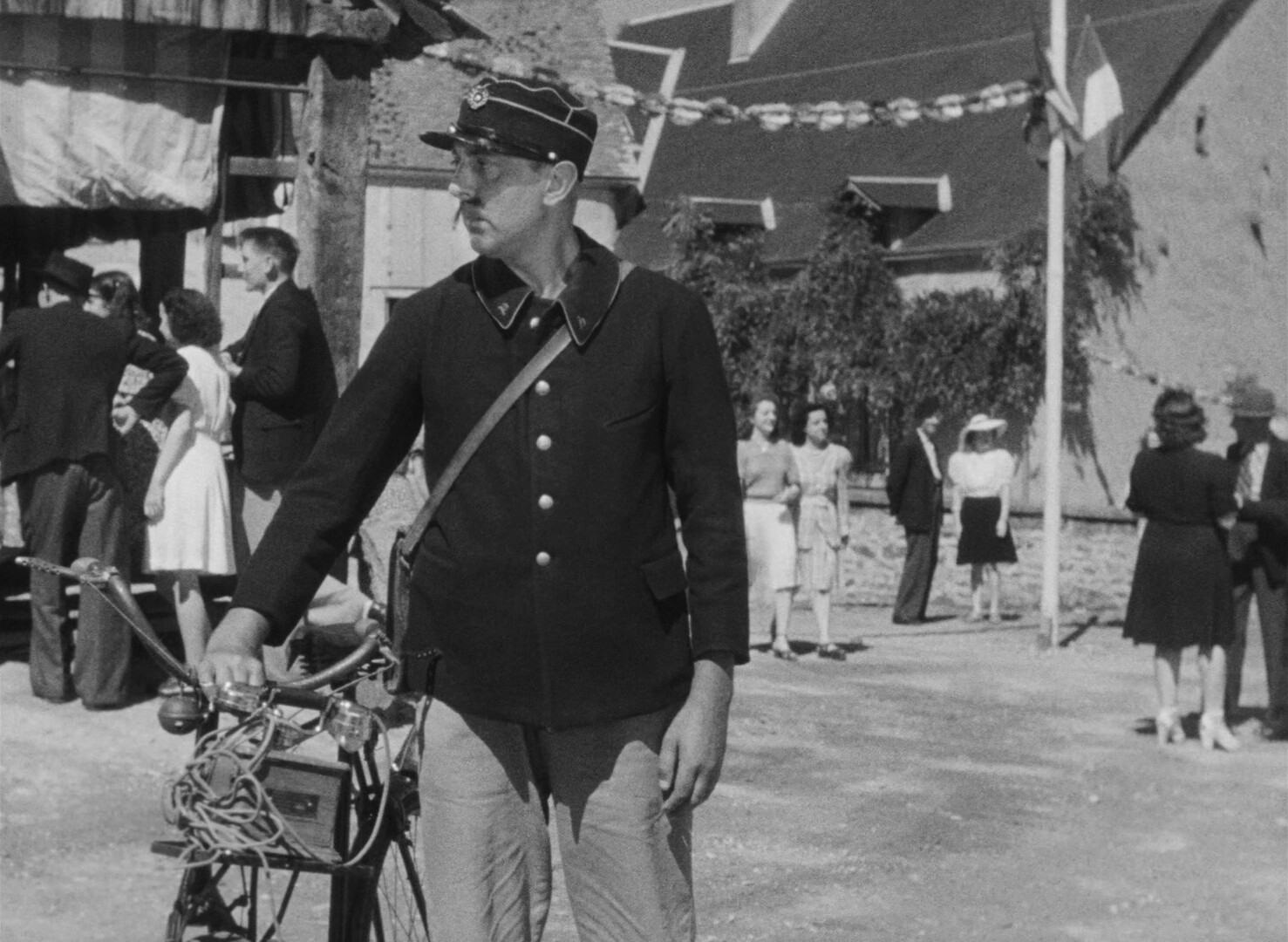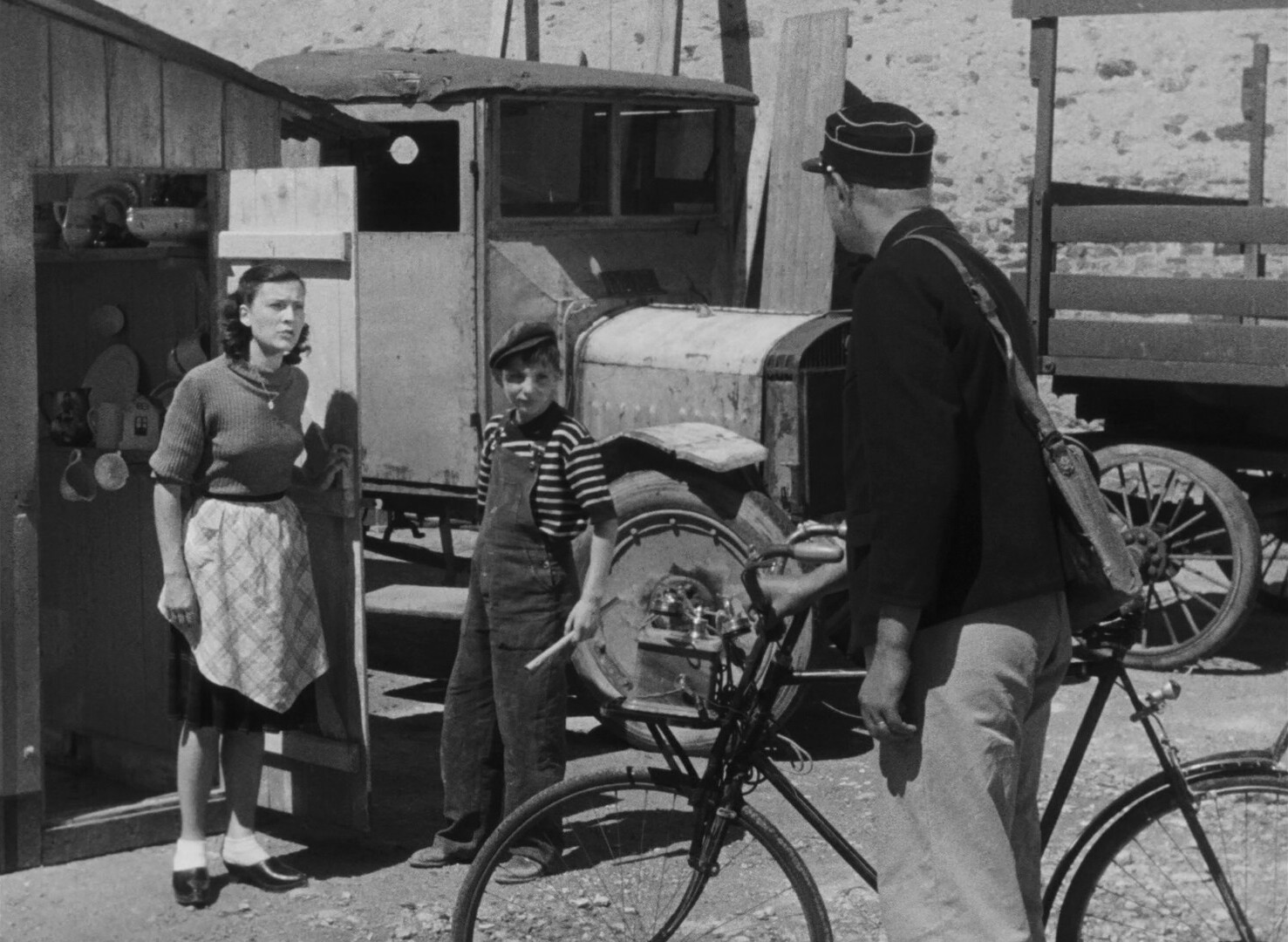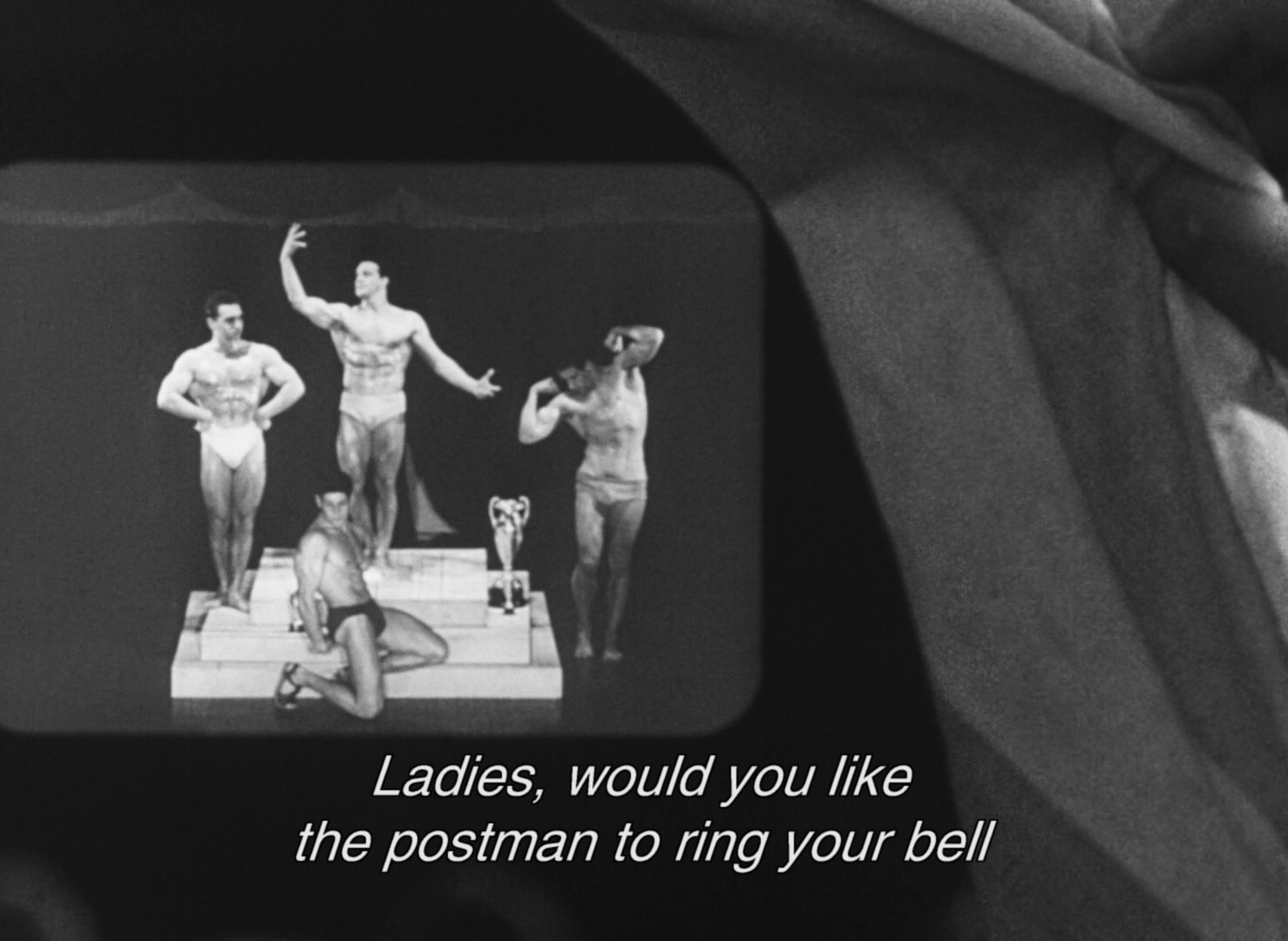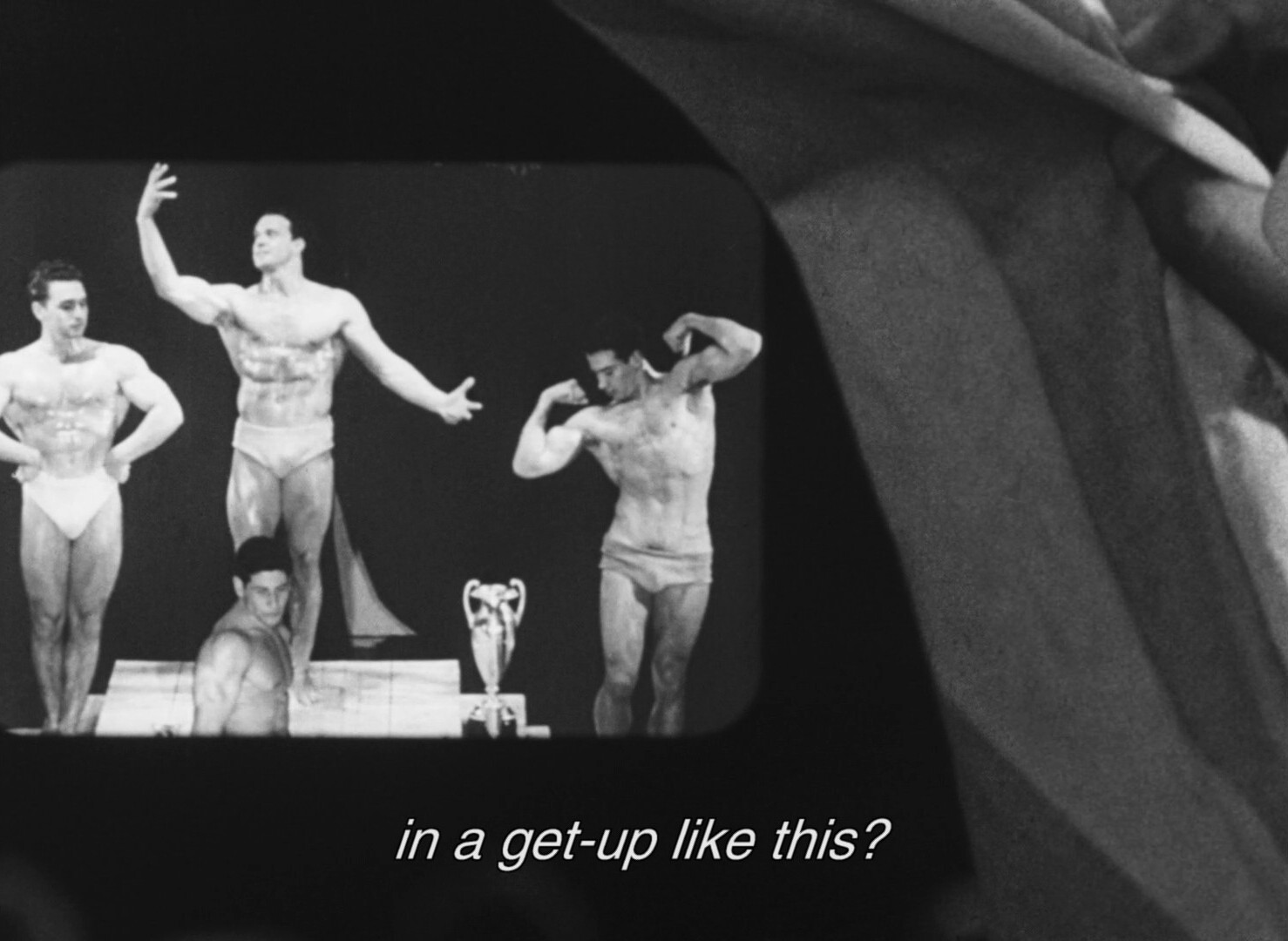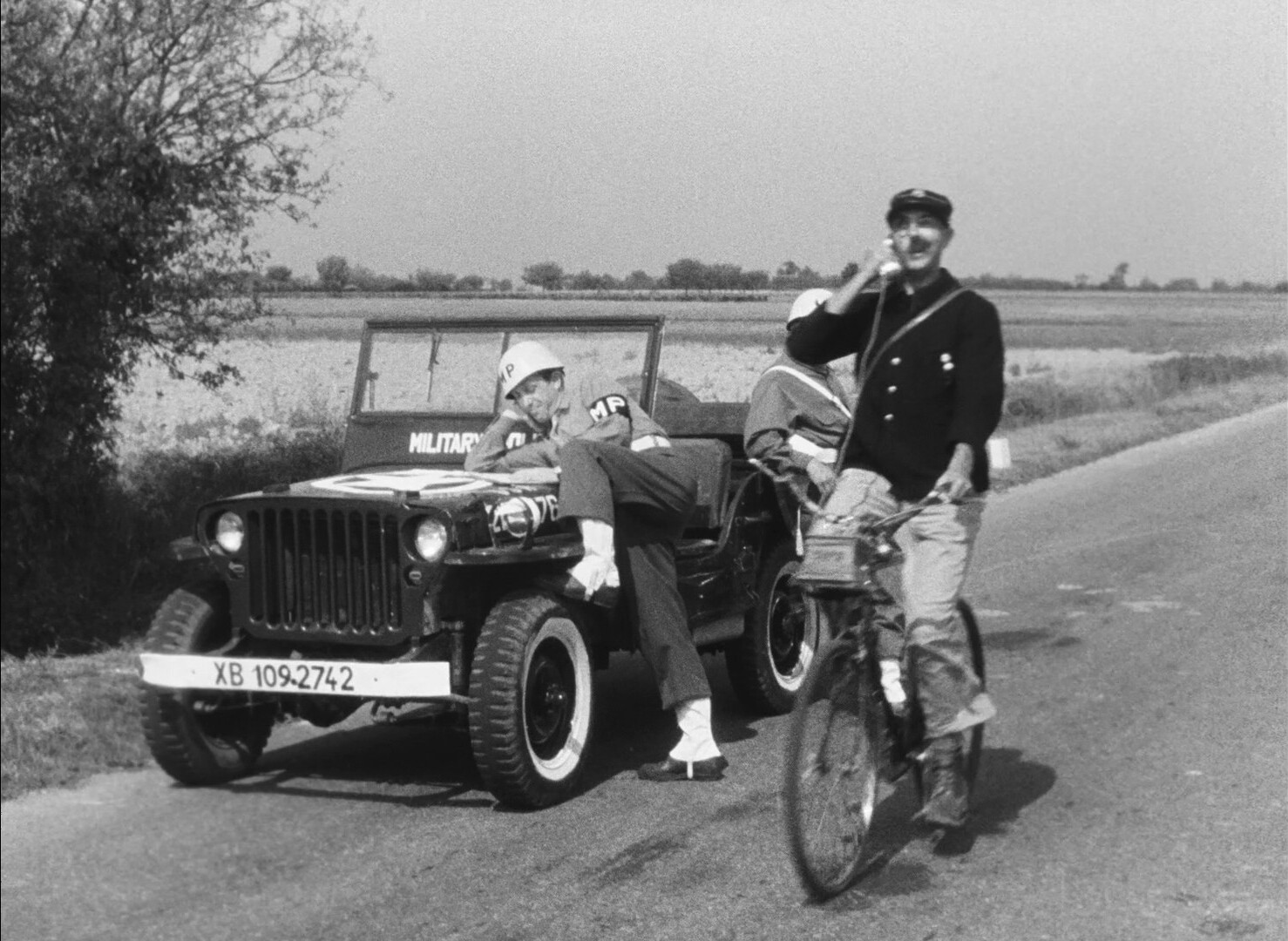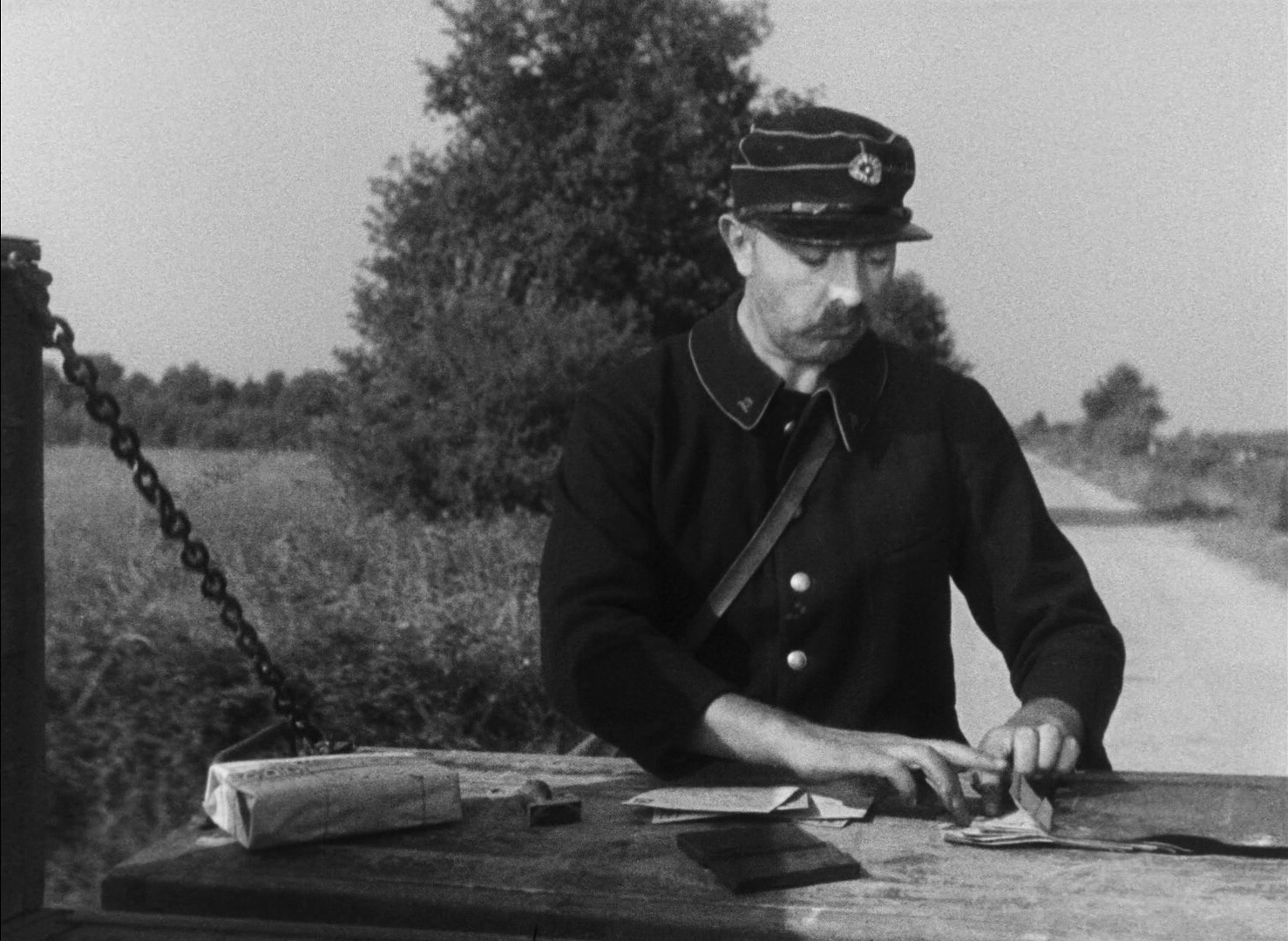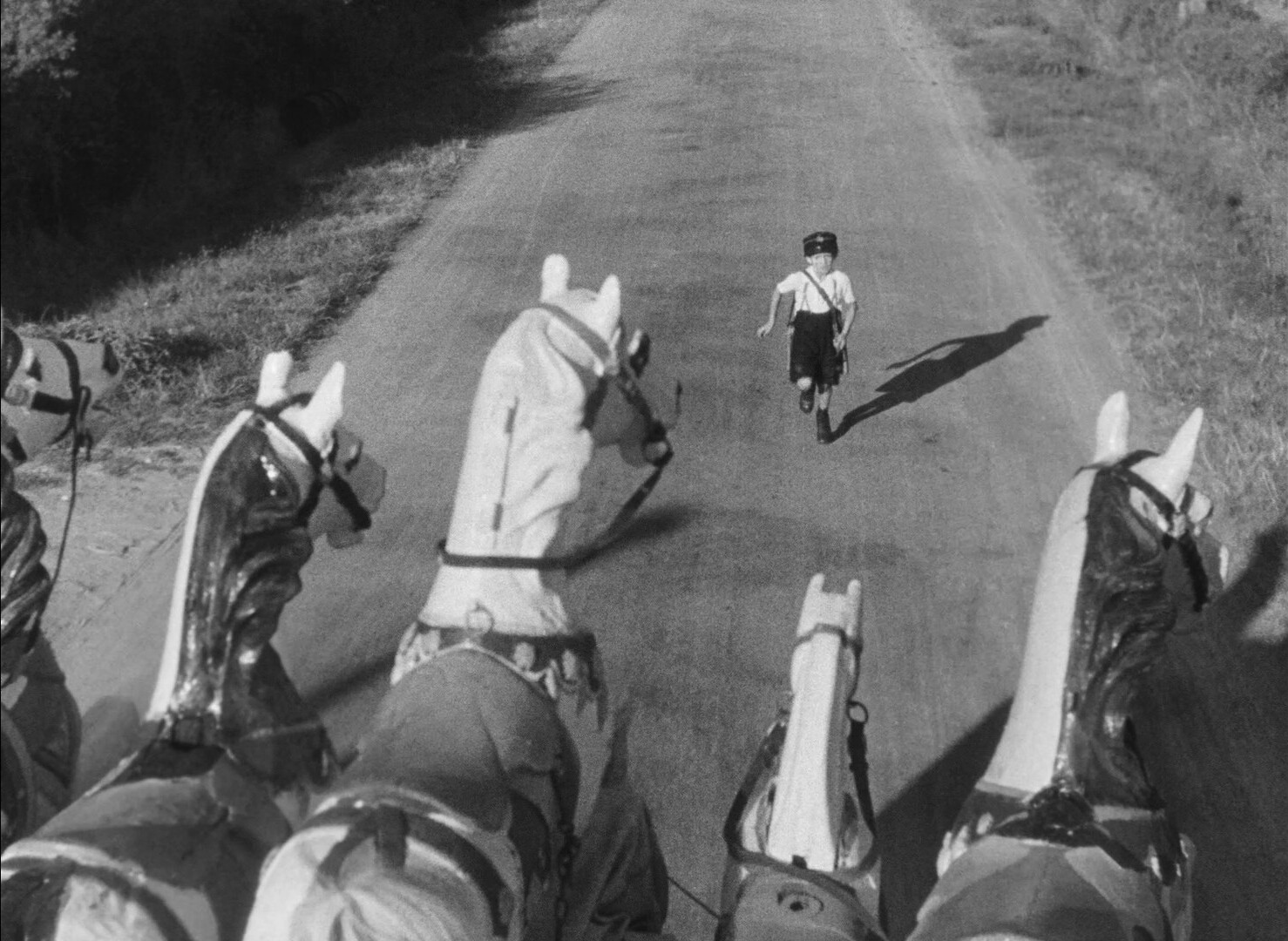 Jour de Fête. Jacques Tati. 1949. ⚃