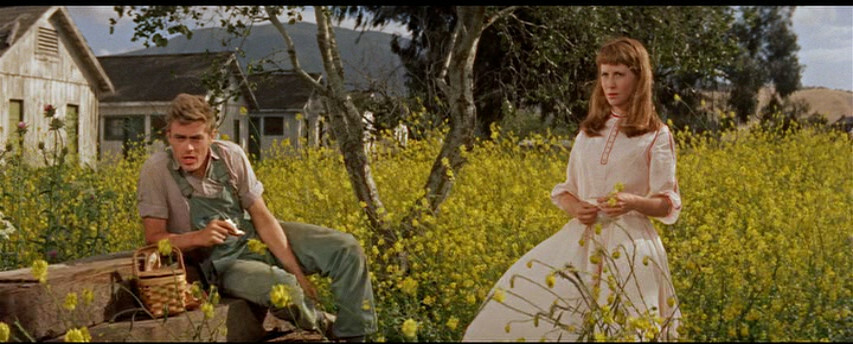 East of Eden. Elia Kazan. 1955.

Well, that's a way to start a movie. It's like five minutes of an orchestra playing an overture while the screen shows waves lapping at the beach. Like this:


It's bold! It's pretentious! It's something!
I don't know much about Elia Kazan, but I bought this box set, so now I have to watch it, I guess…
Oh! This is the one with James Dean! I haven't seen this since I was like a child!
The only thing I know about Kazan is that he named names during those insane hearings in the House in the 50s. His generation's Takeshi69, I guess. Such snitch.
I thought this would be more engaging than it is. It looks great, and it's got some fun performances (yeah yeah Dean), but I find it oddly flat. It's from 1955, but it feels old fashioned for its time. Like the way that there's music running through pretty much every scene. It's not bad music, but it feels cloying when it's always present.
But… at the half way point, things seem to get more interesting. I'm not sure whether anything changed or whether I just started more attention, but some of the scenes are downright riveting.
I guess what I found off-putting from the start was the obvious trajectory of the story; that it's going to end with an Ibsean moral gotterdammerrung thing: The tragedy is inherent in Dean's character.