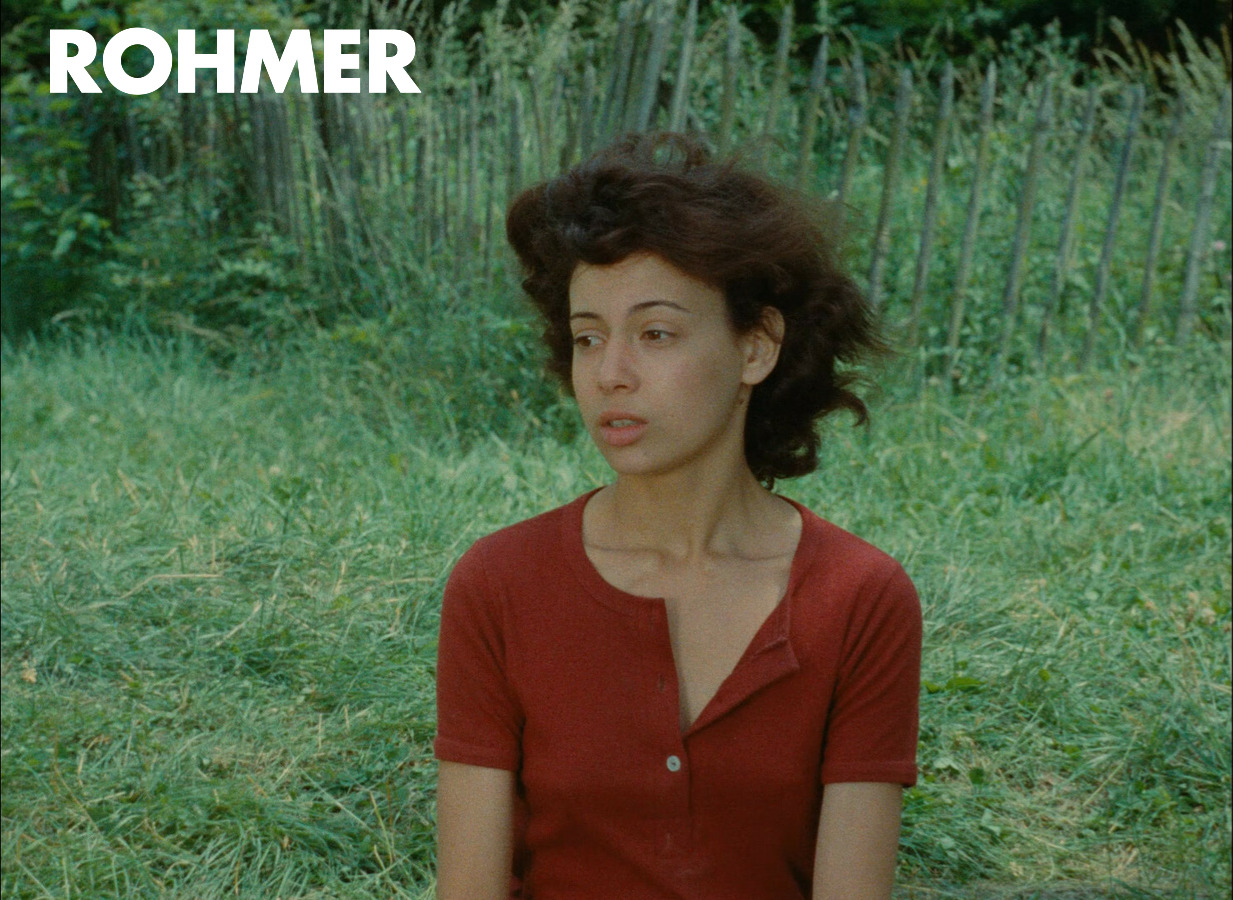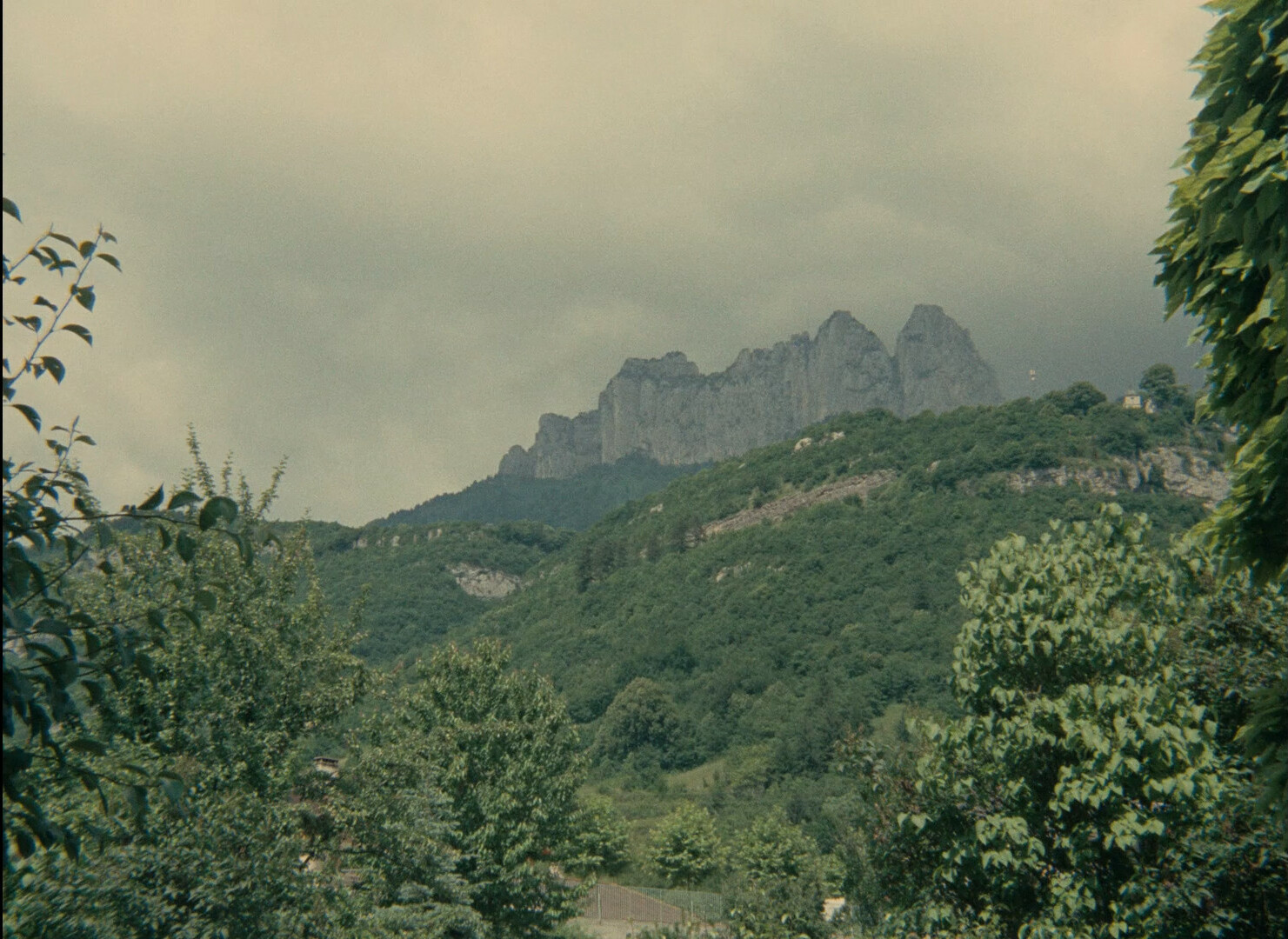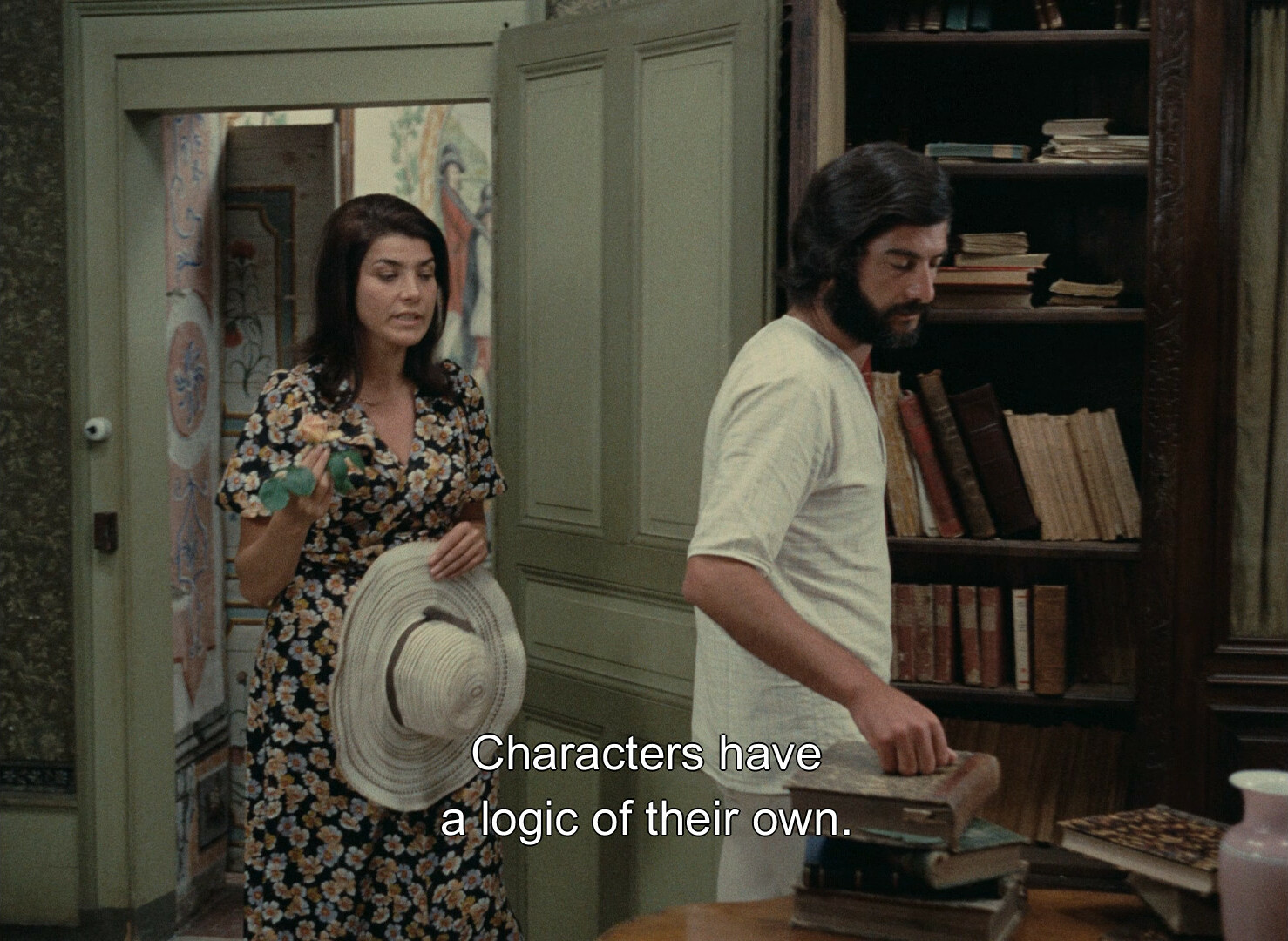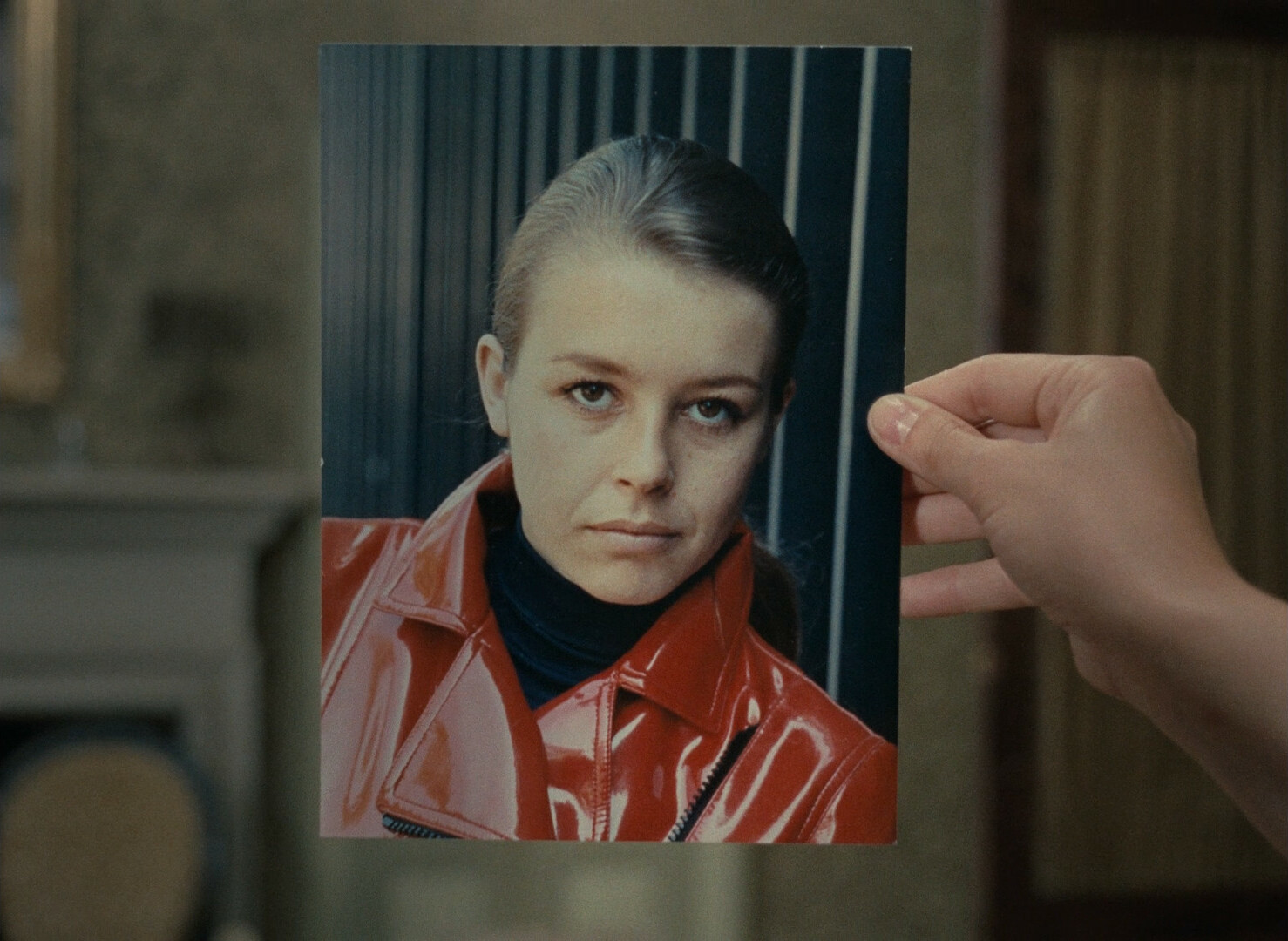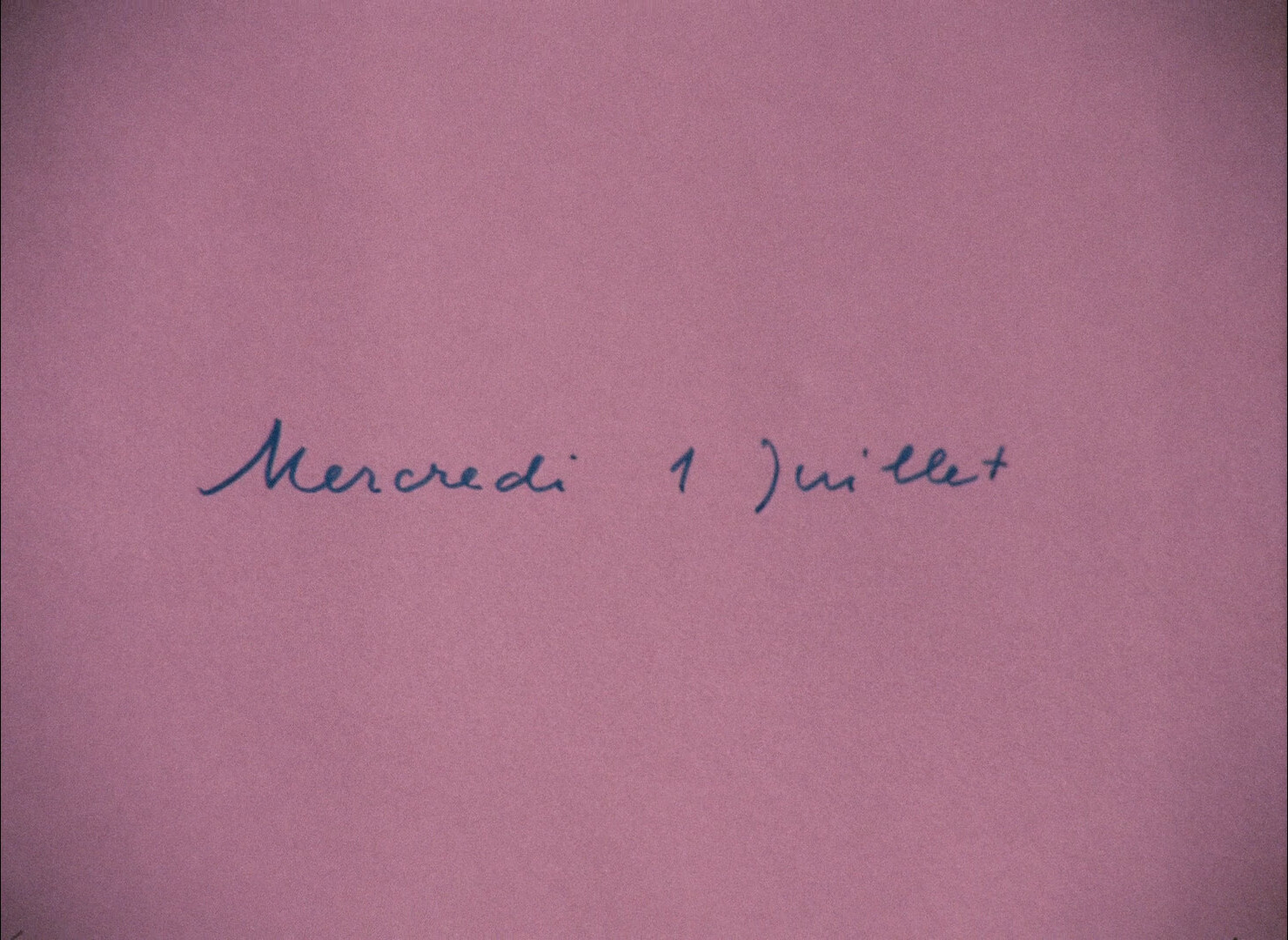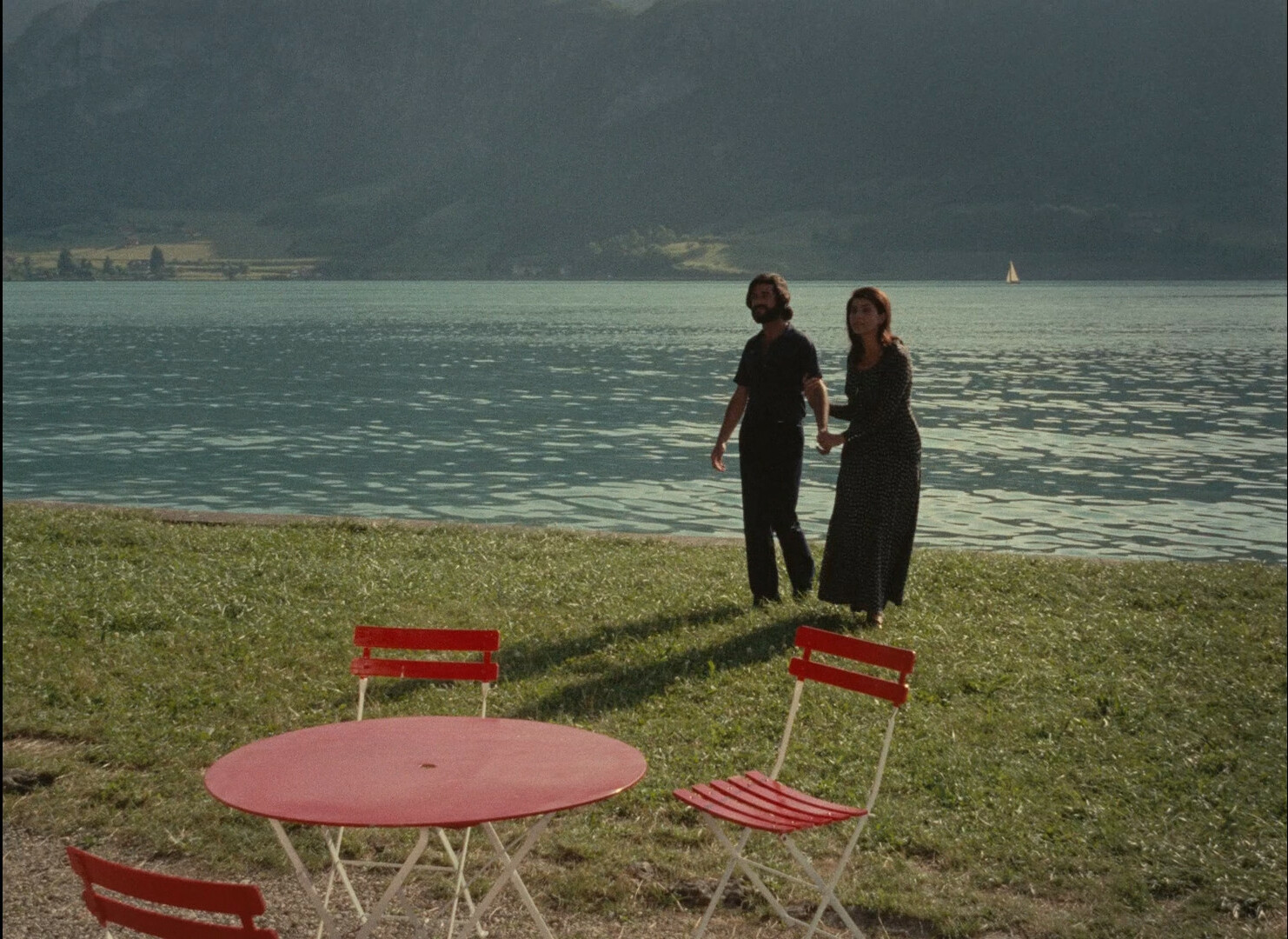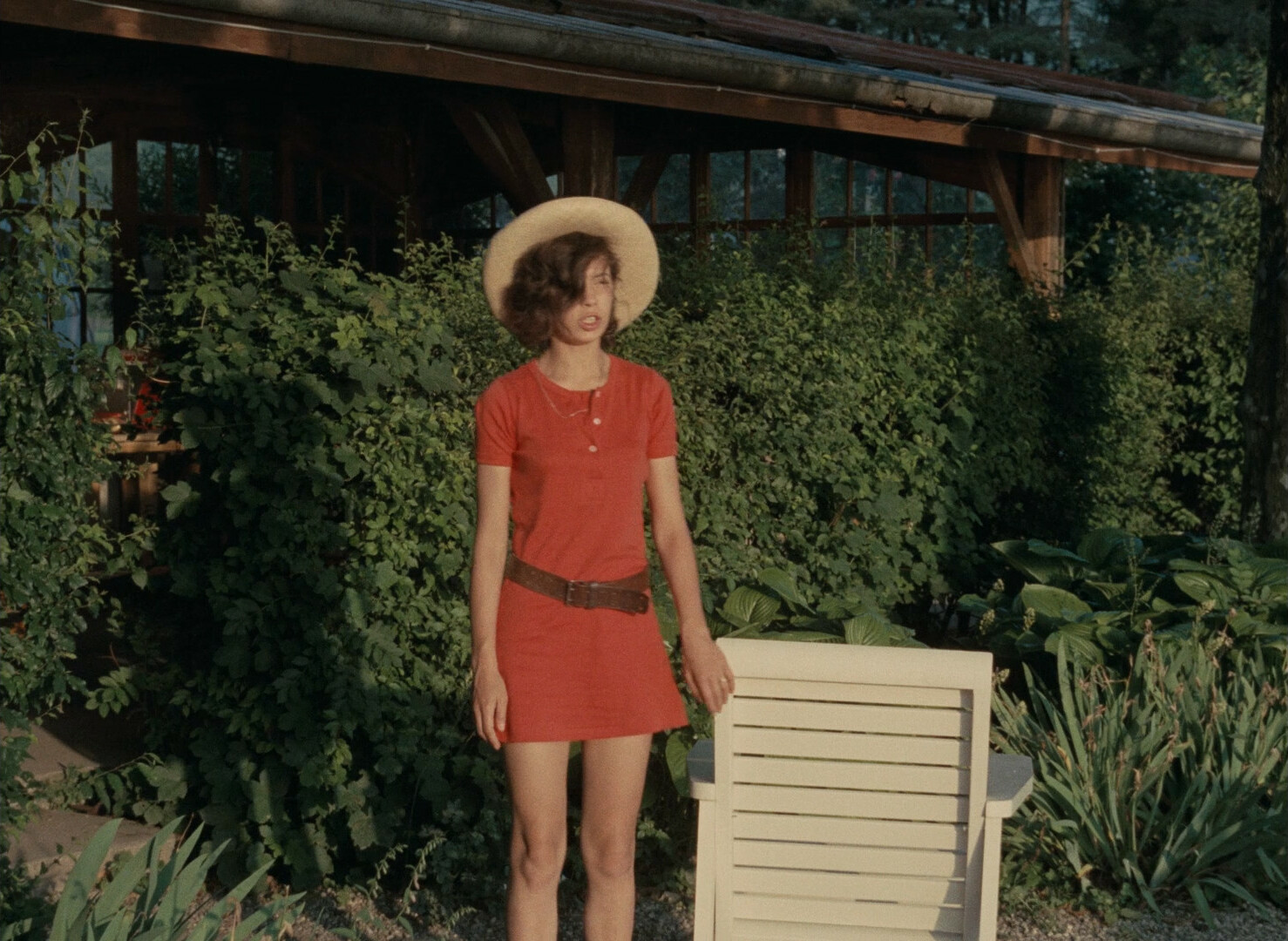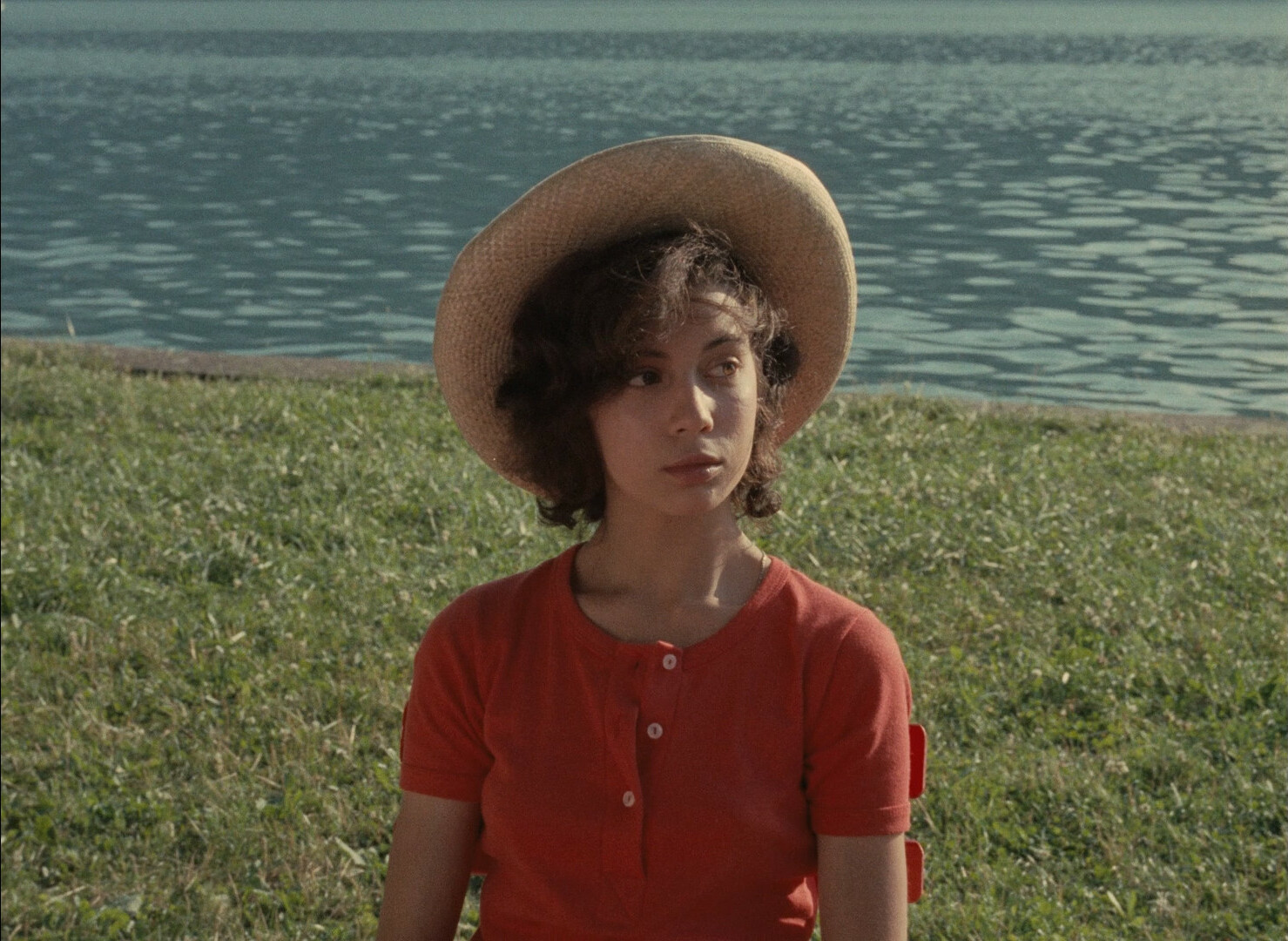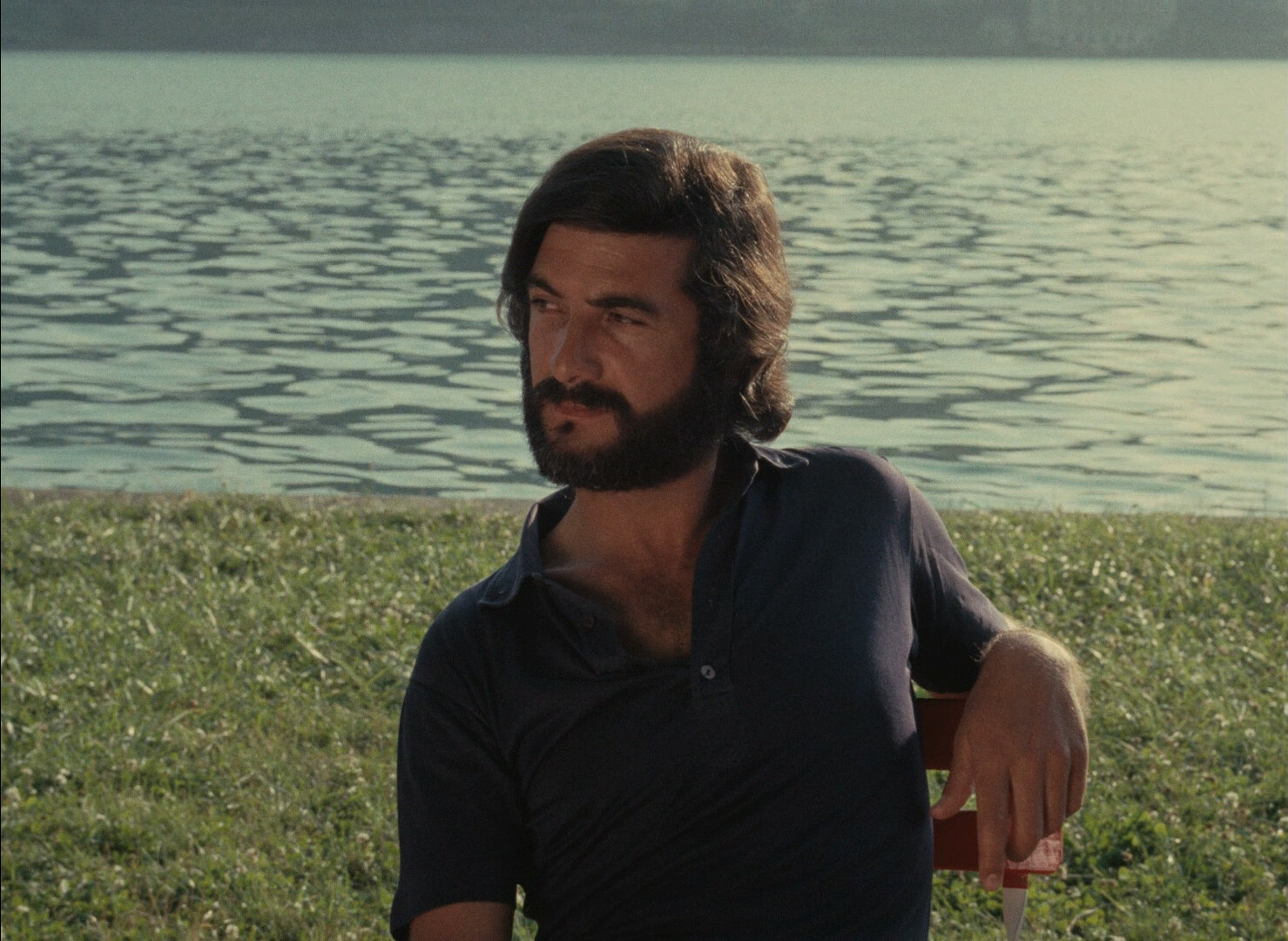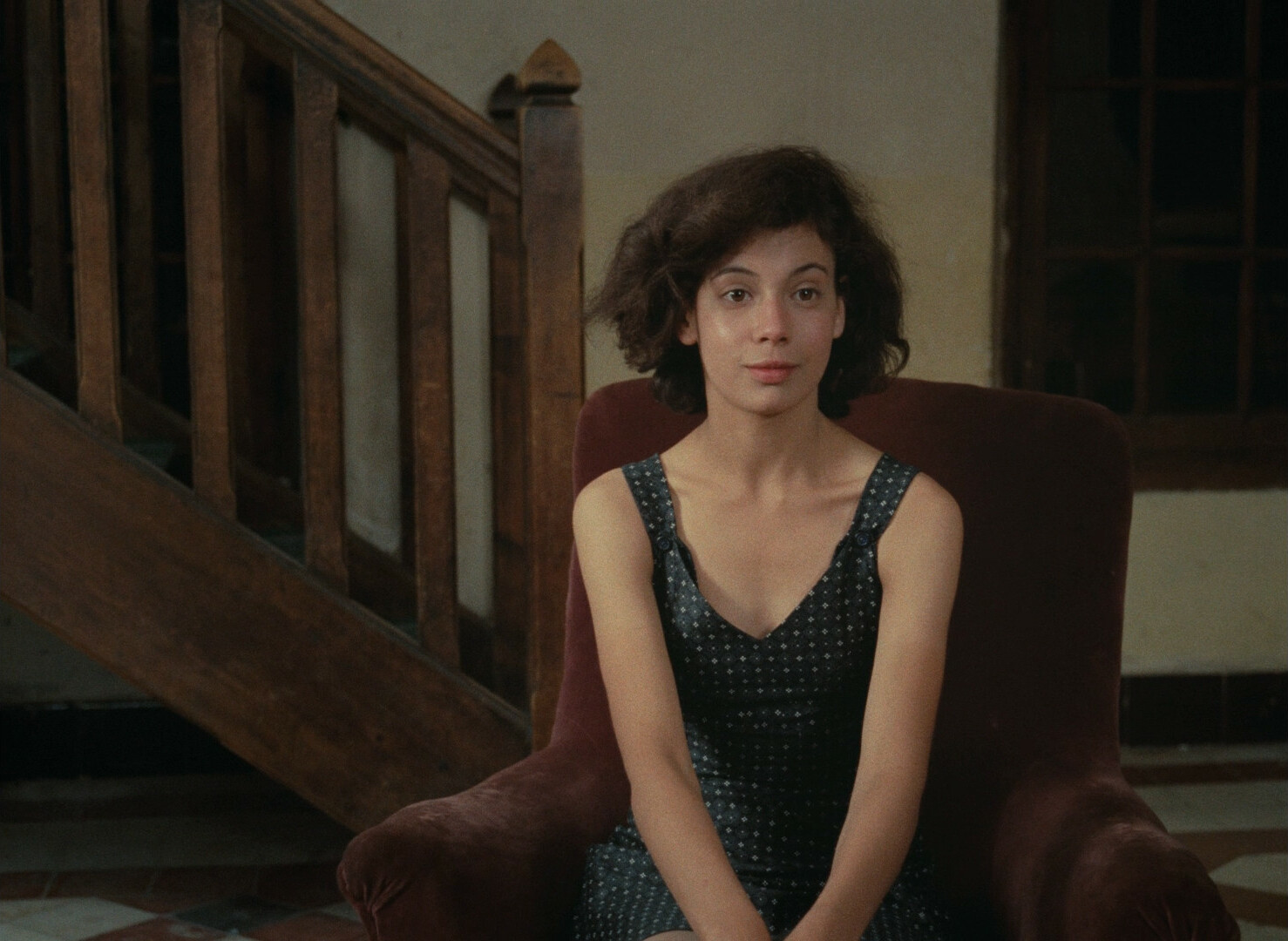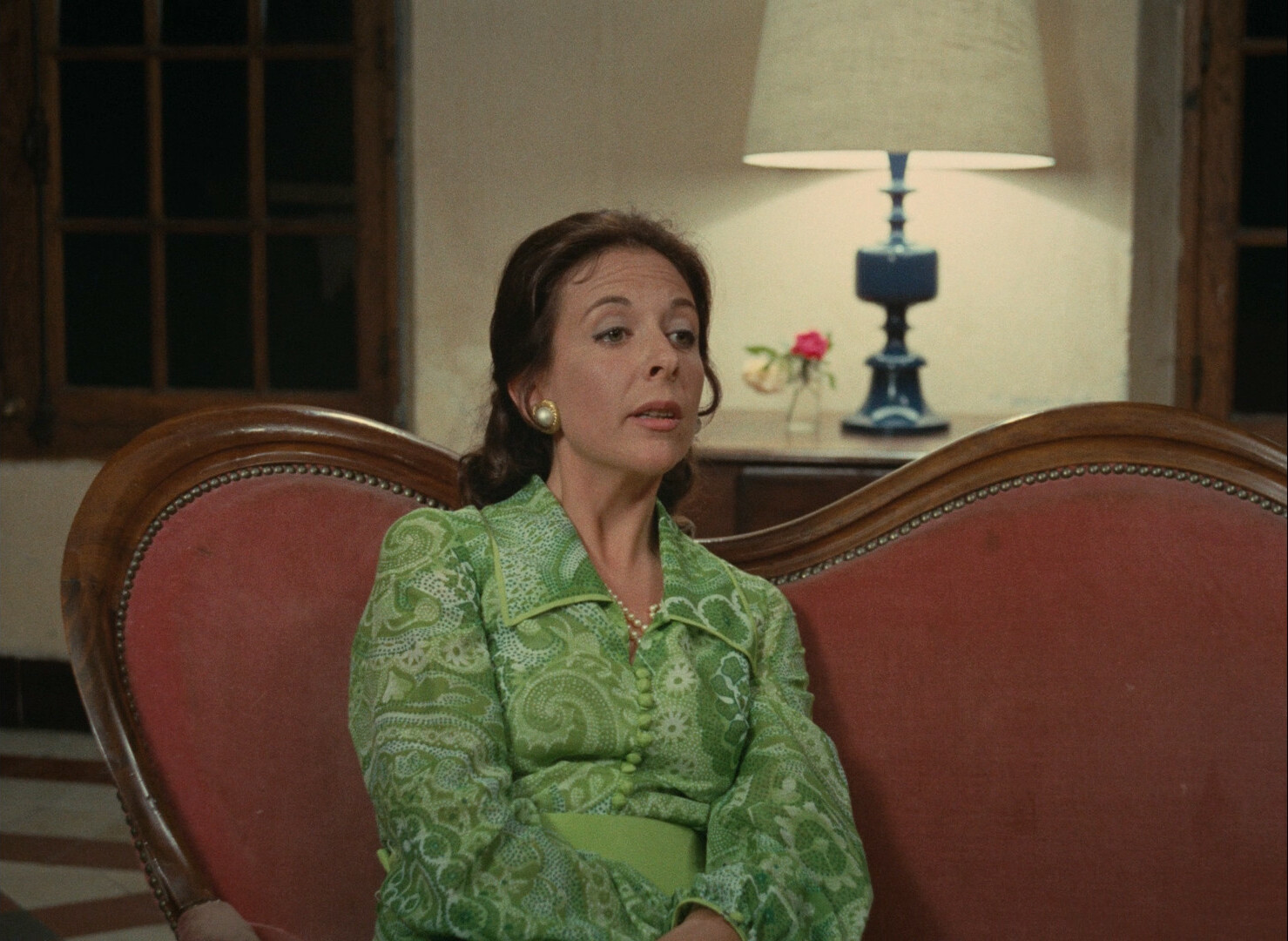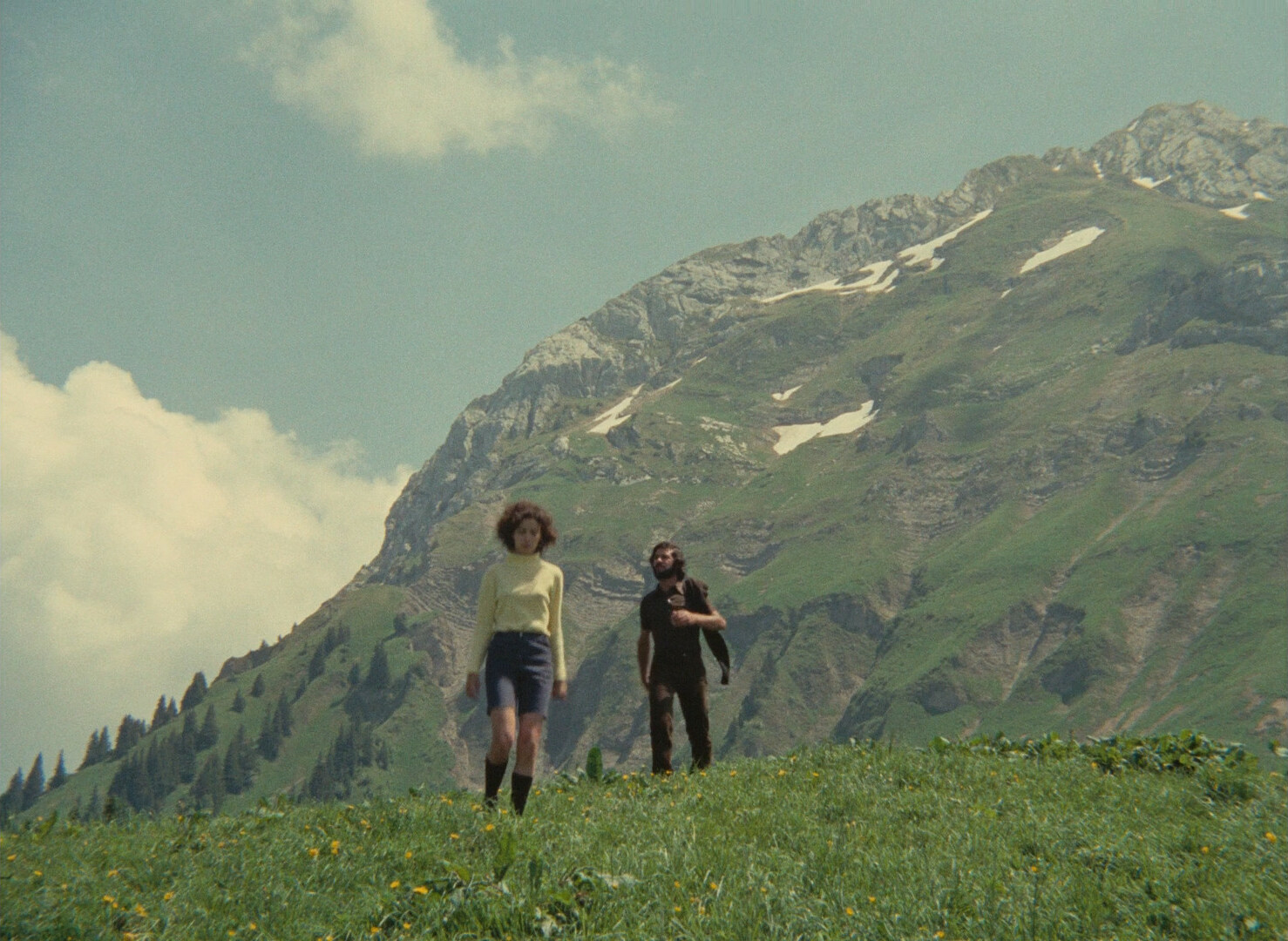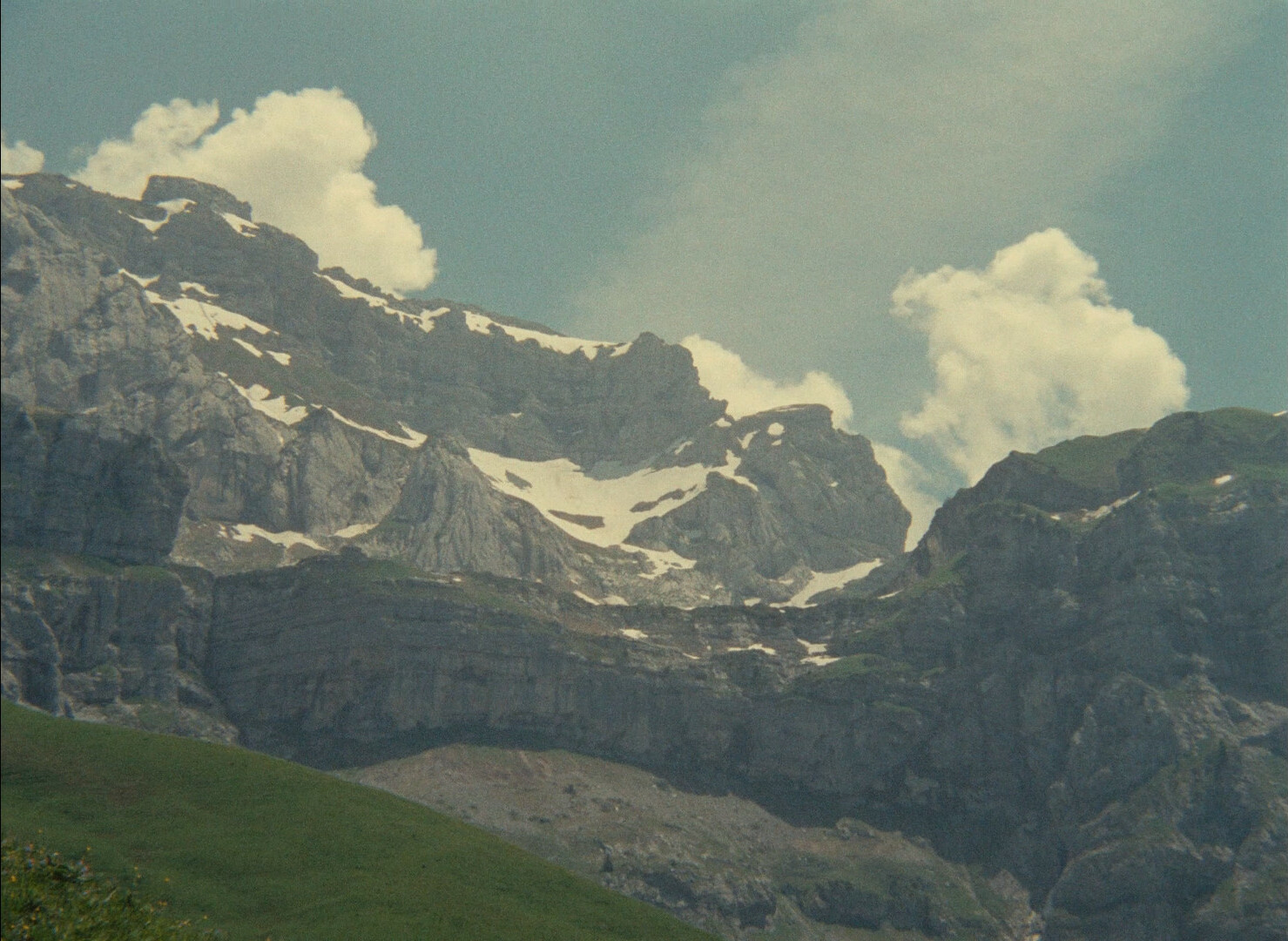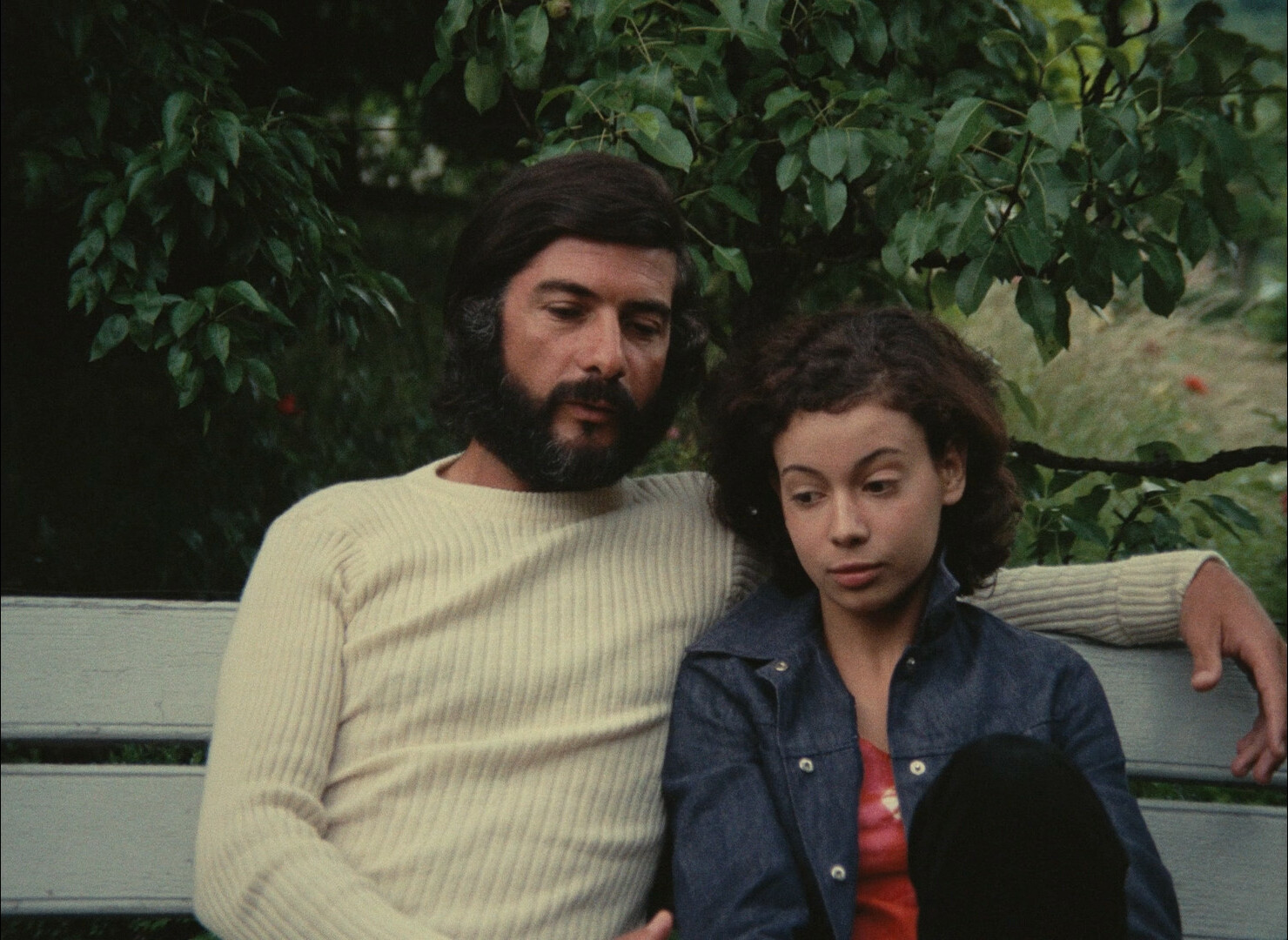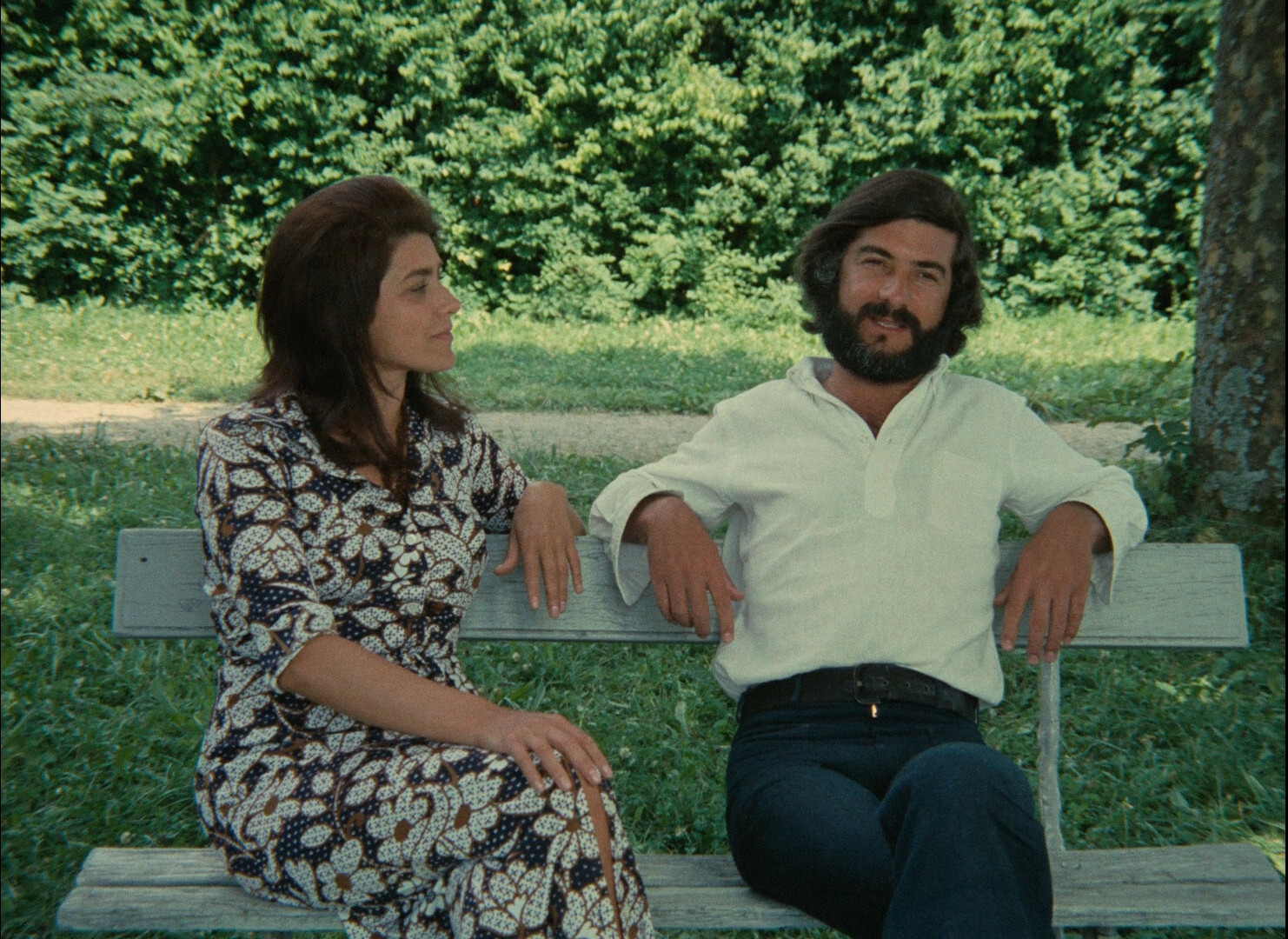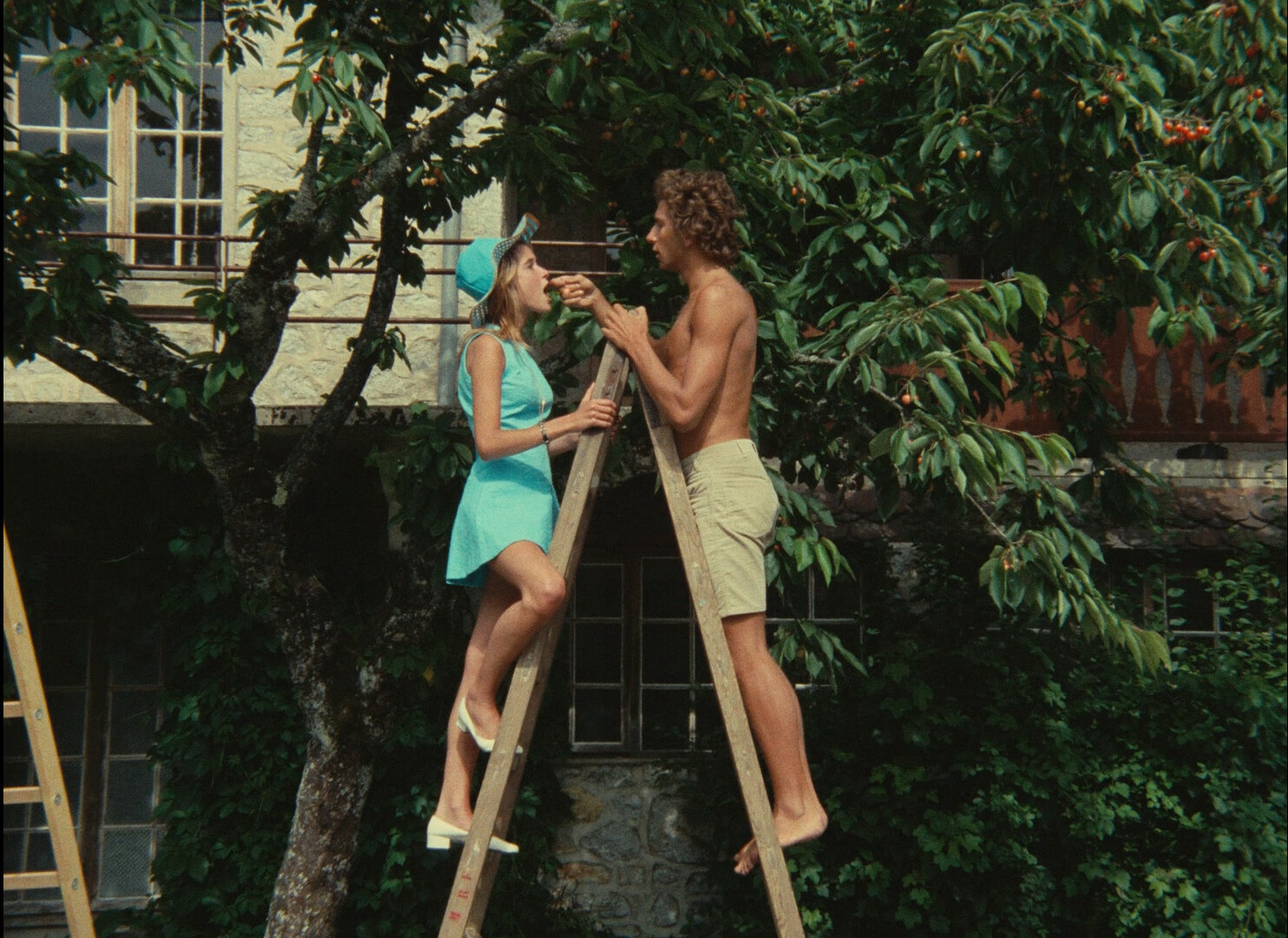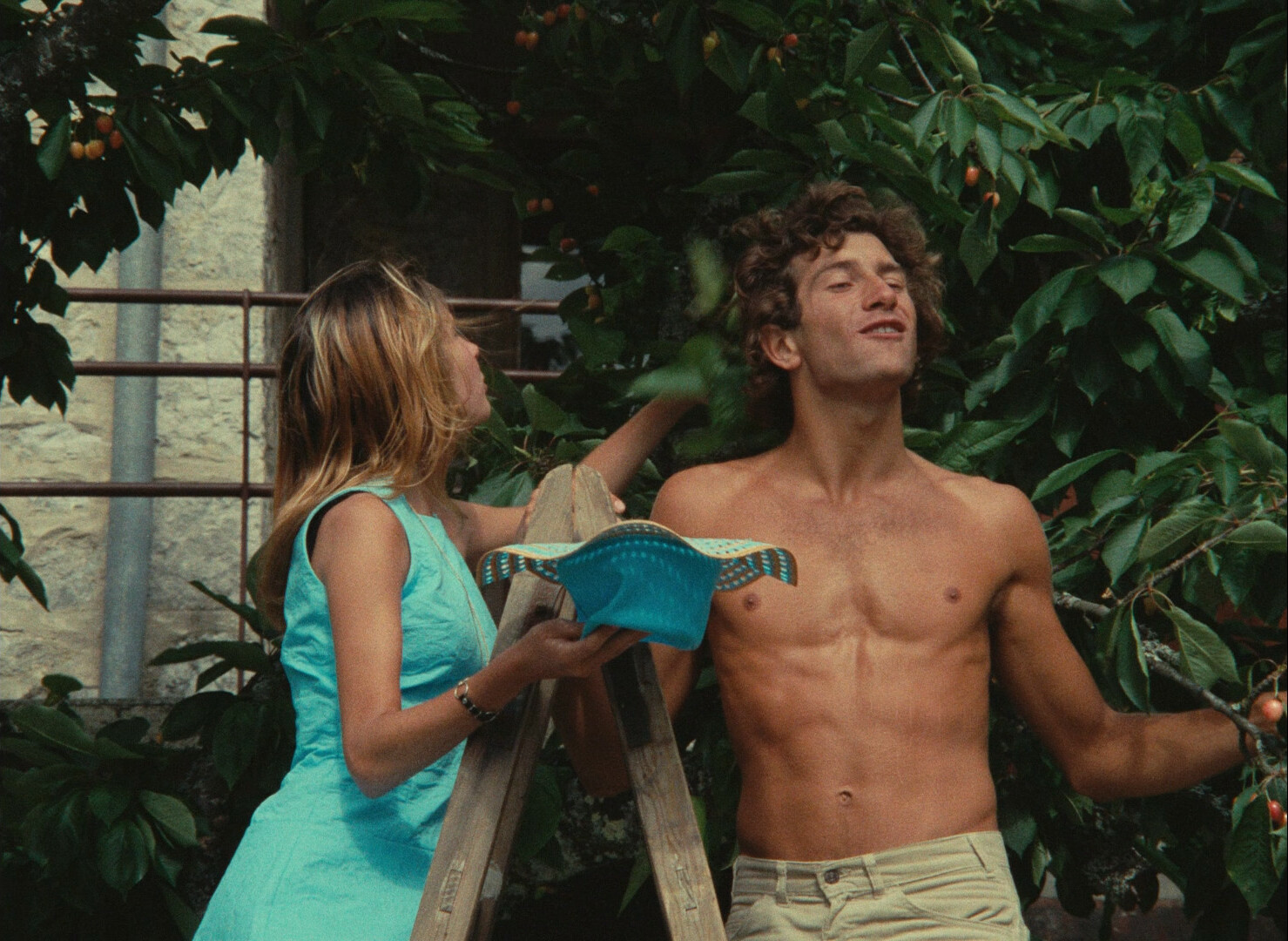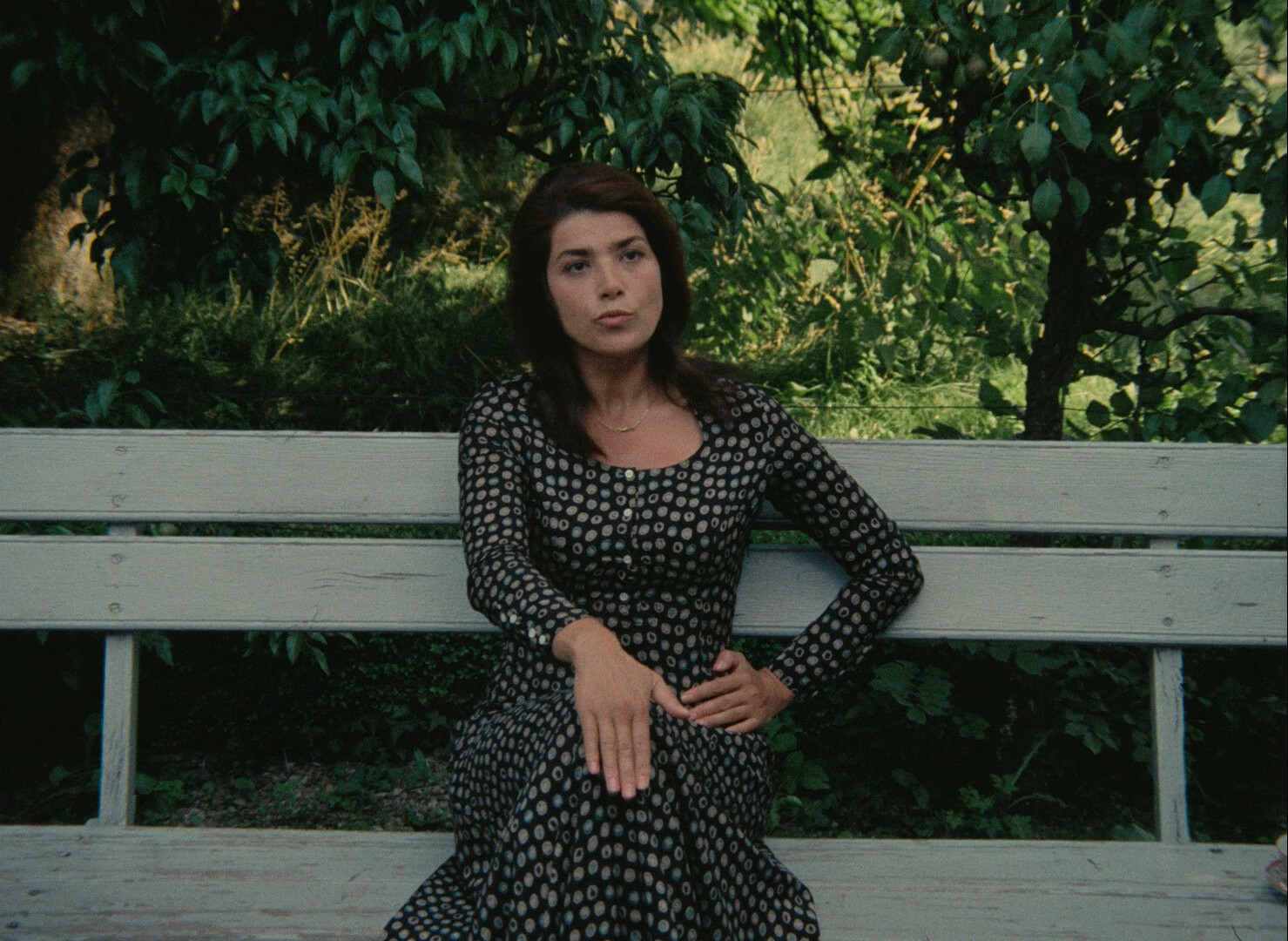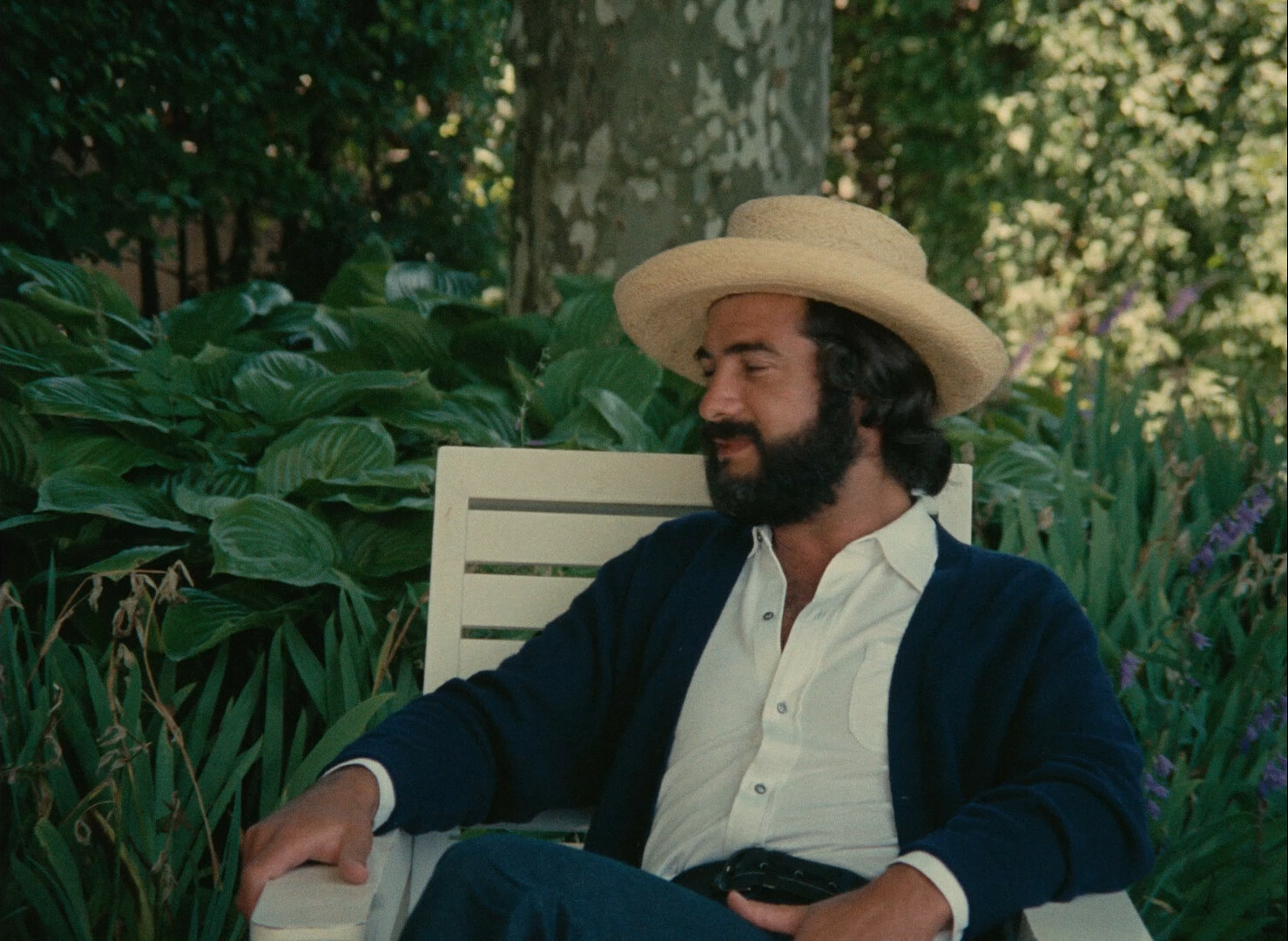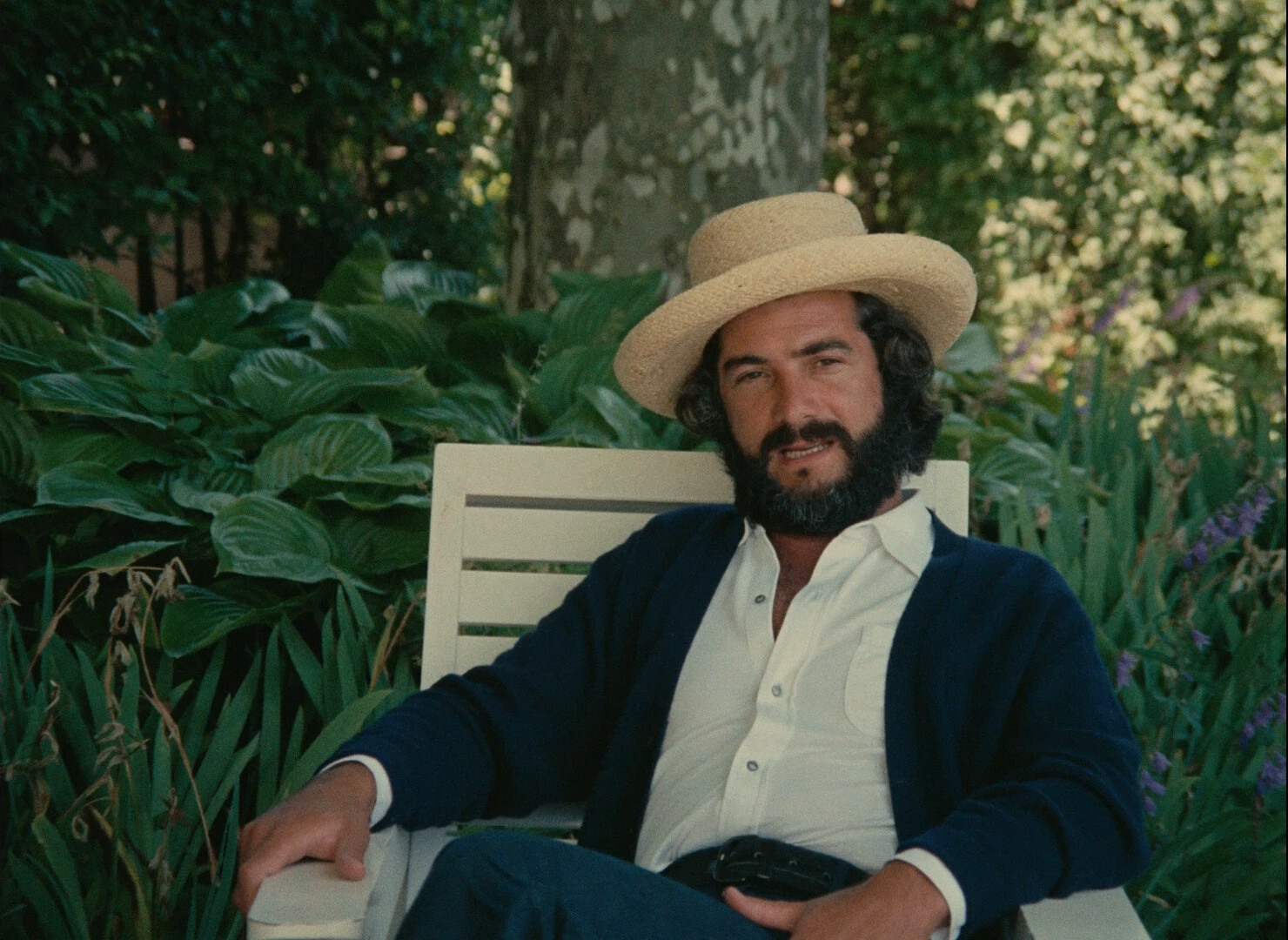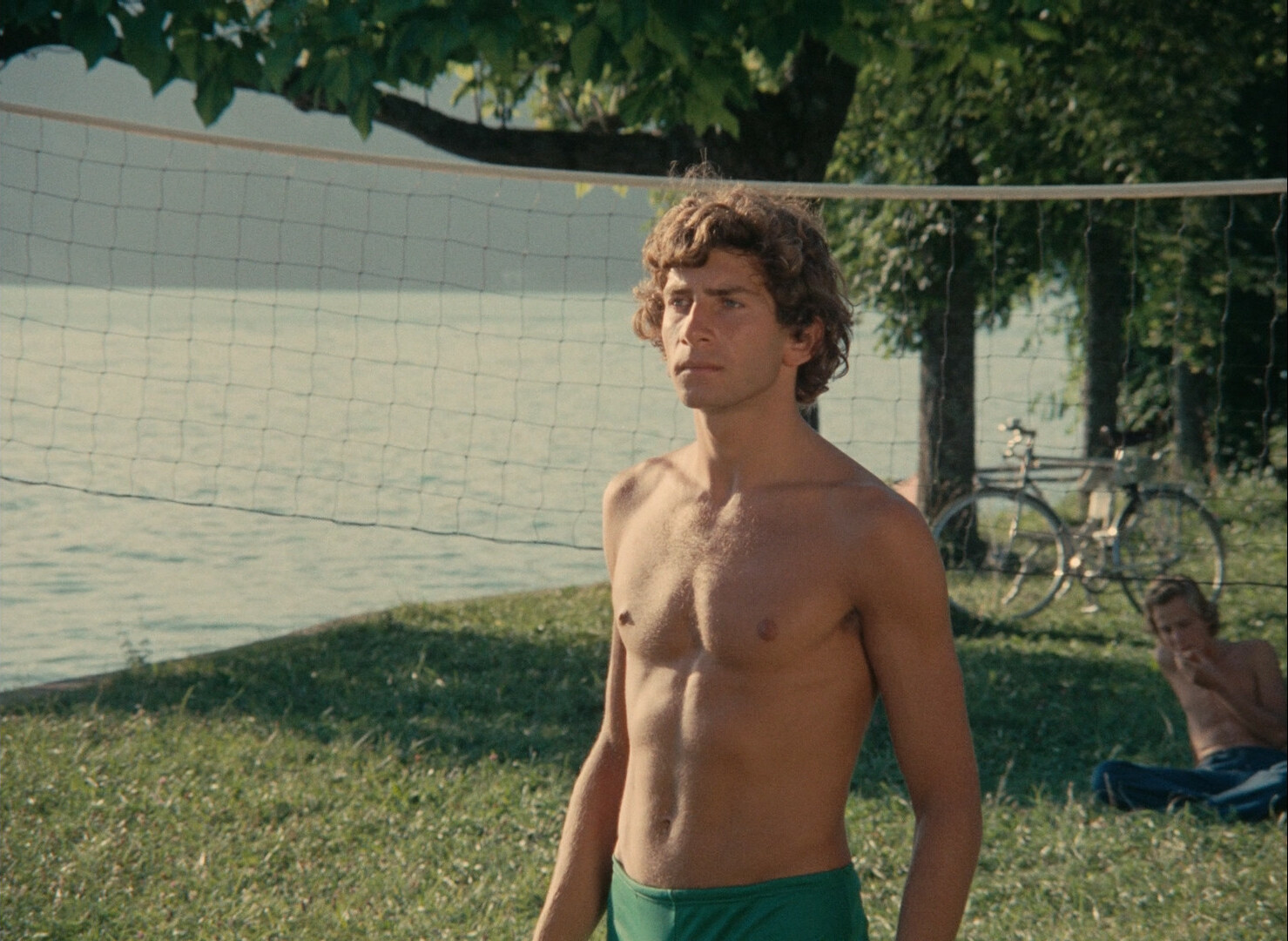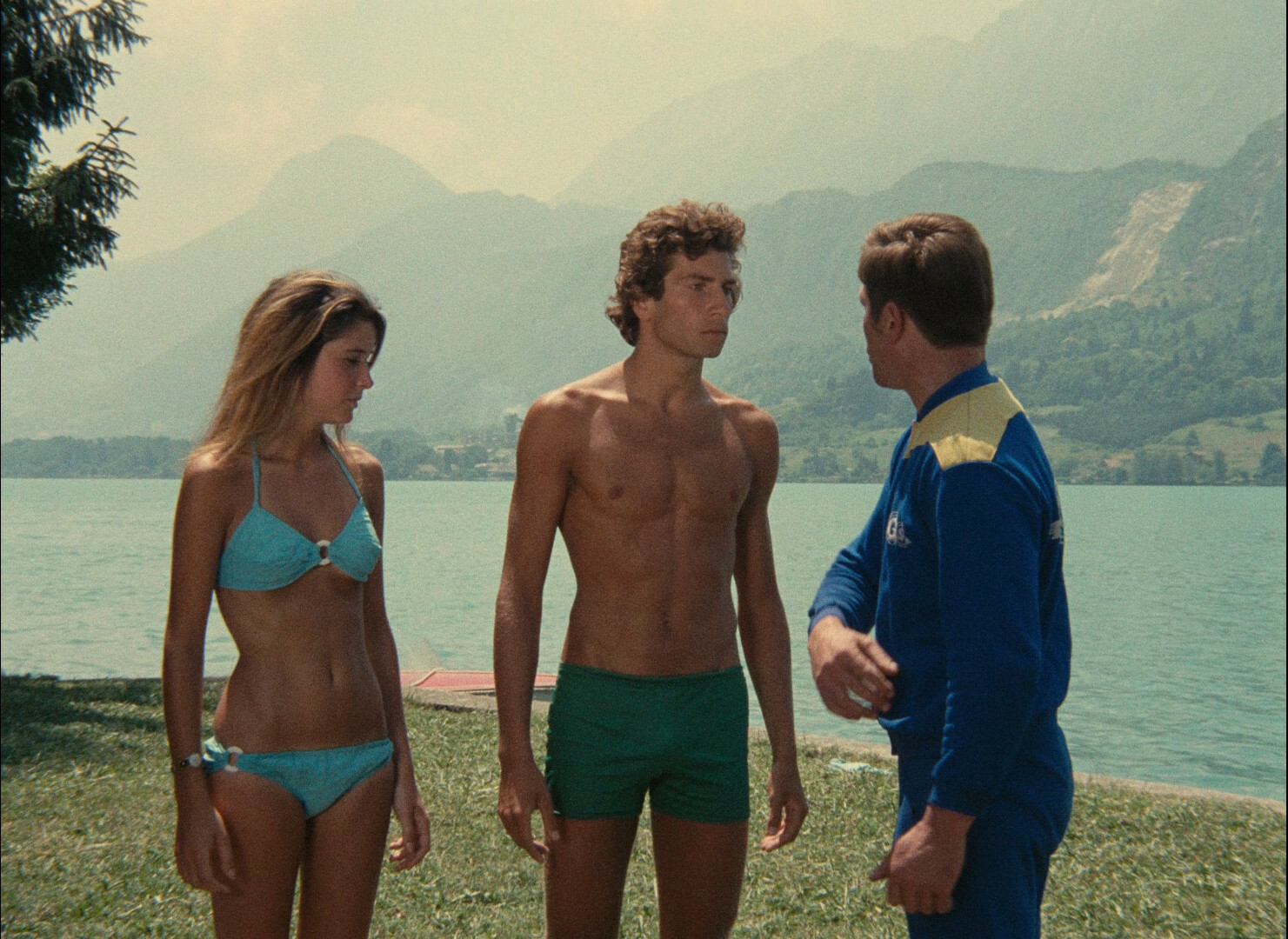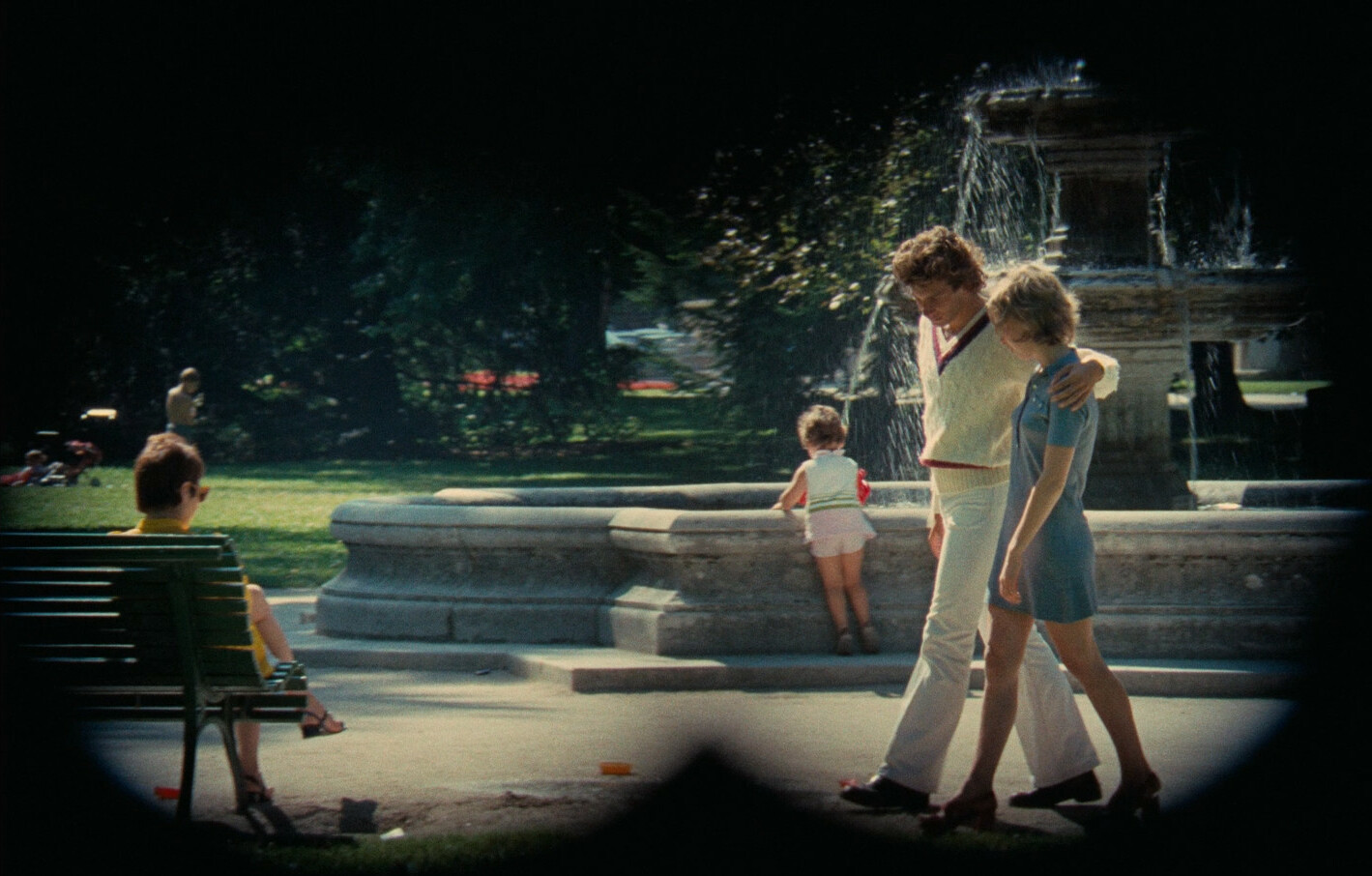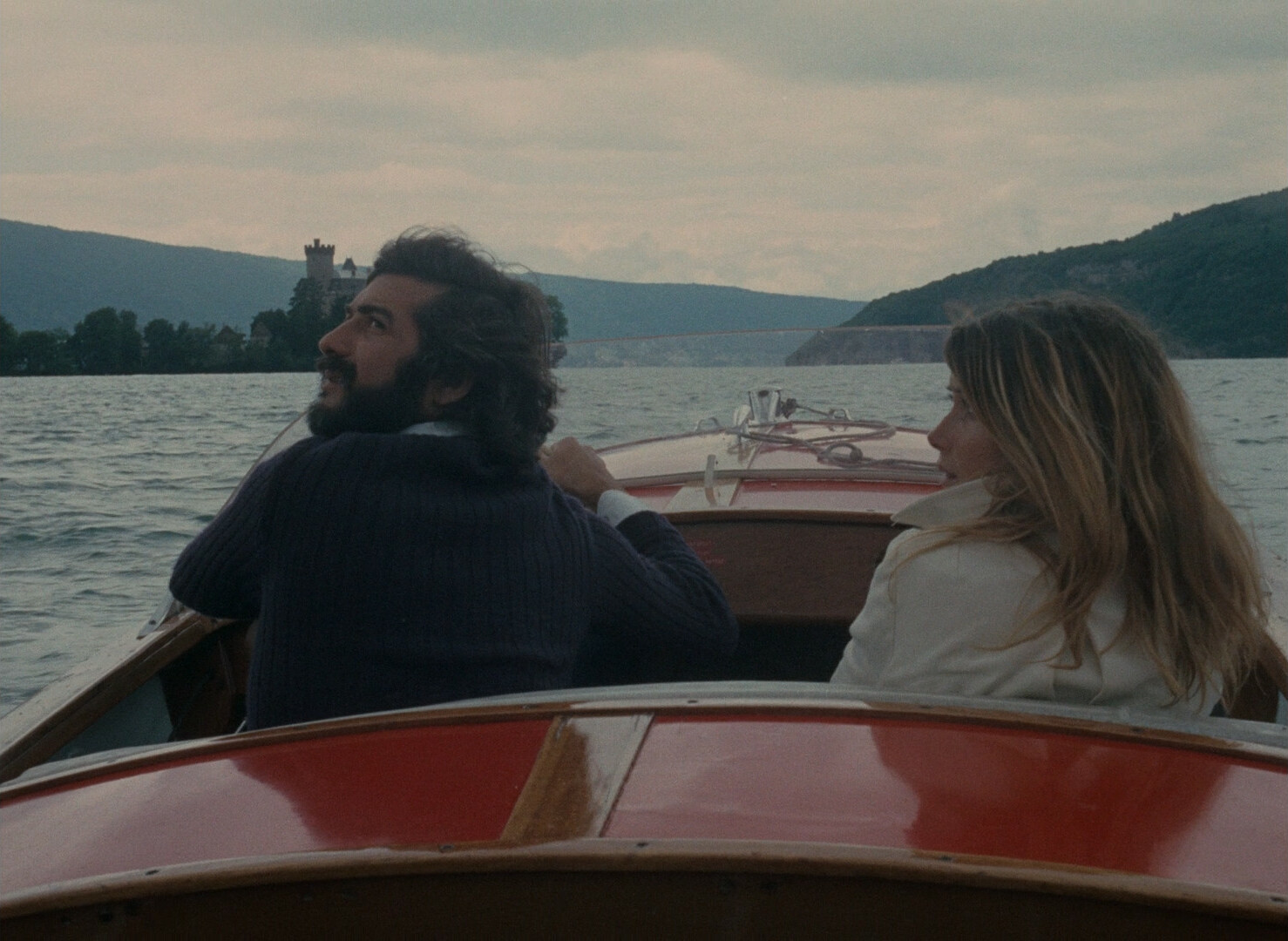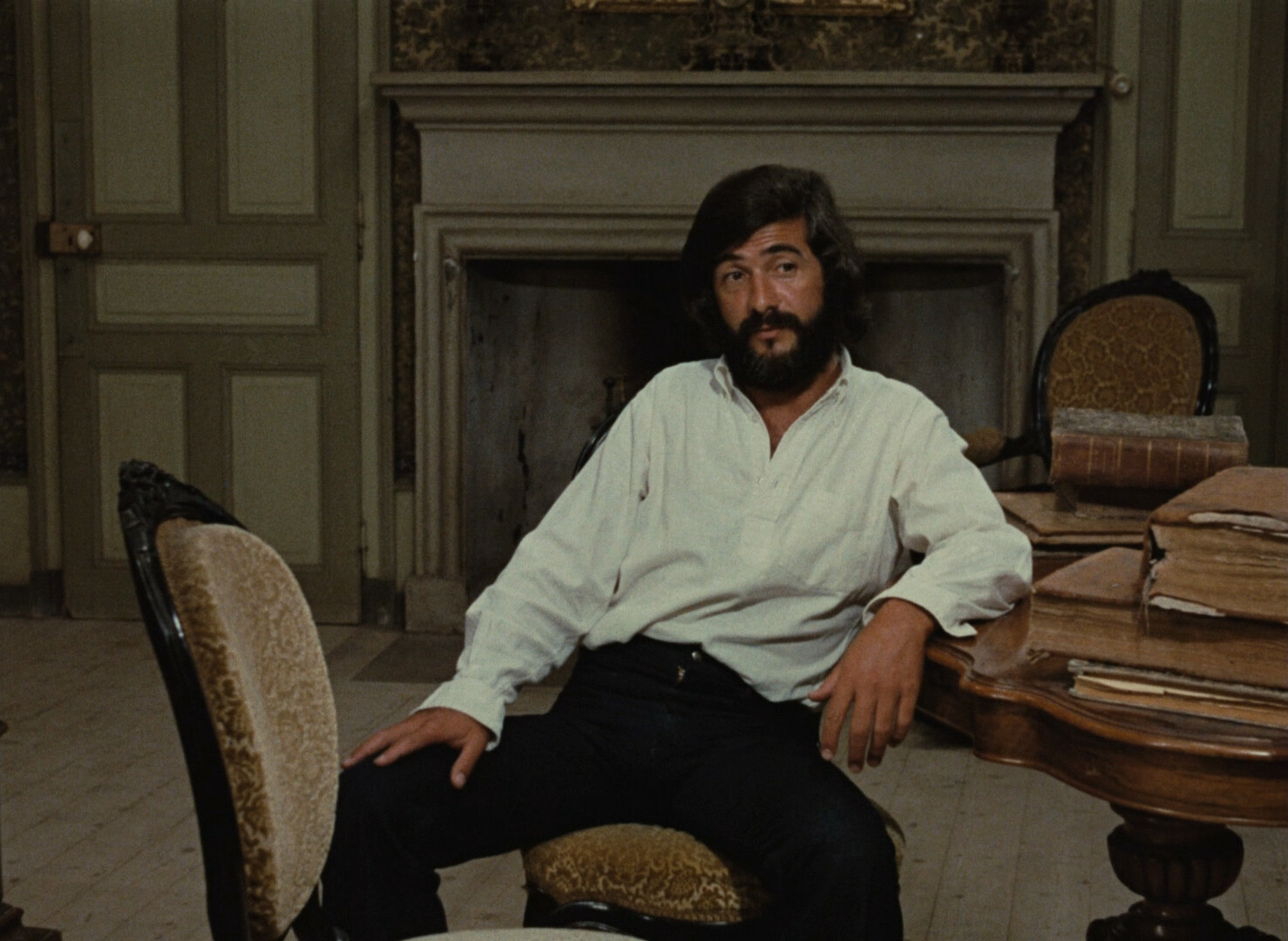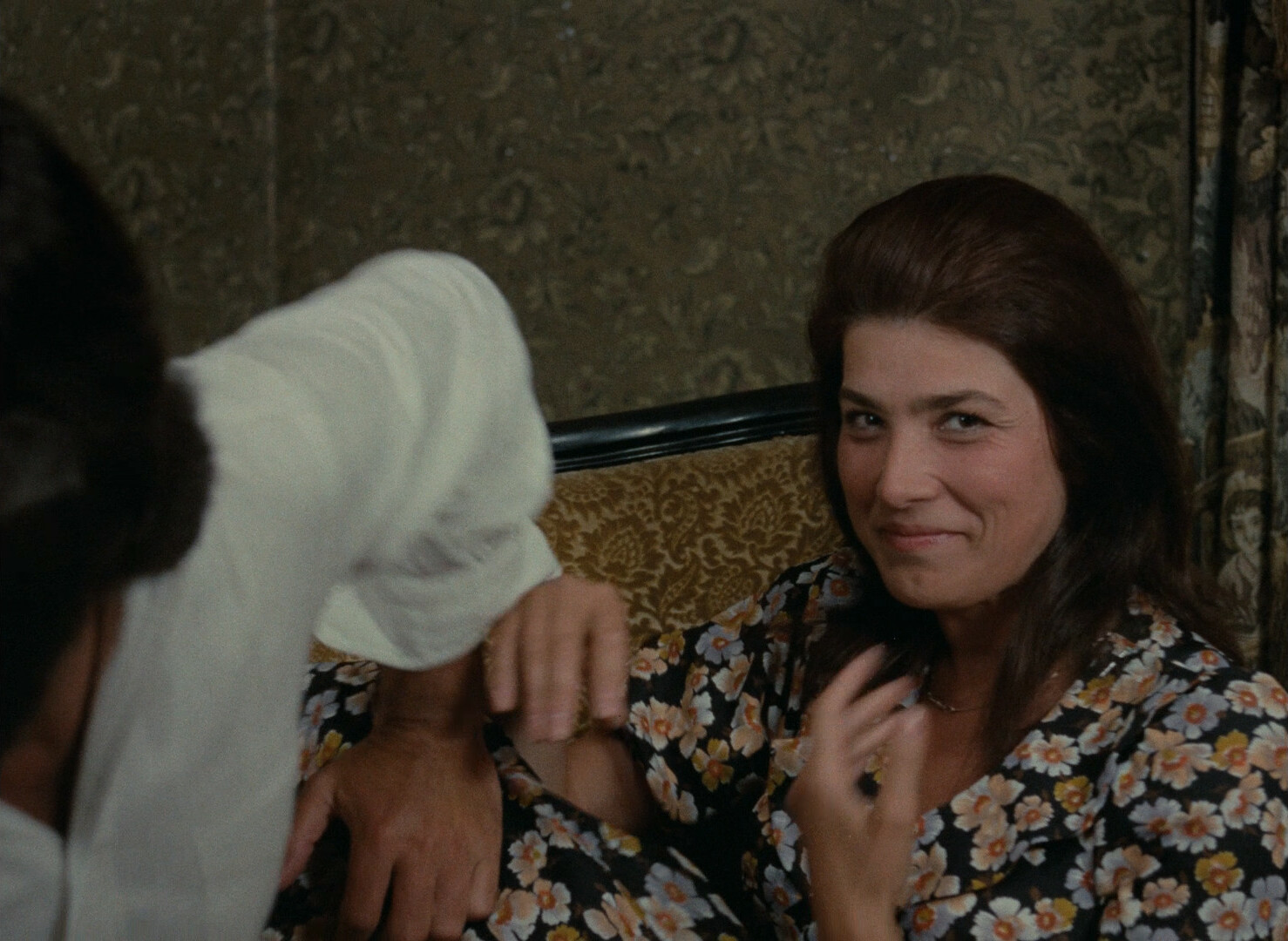 La Genou de Claire. Éric Rohmer. 1970.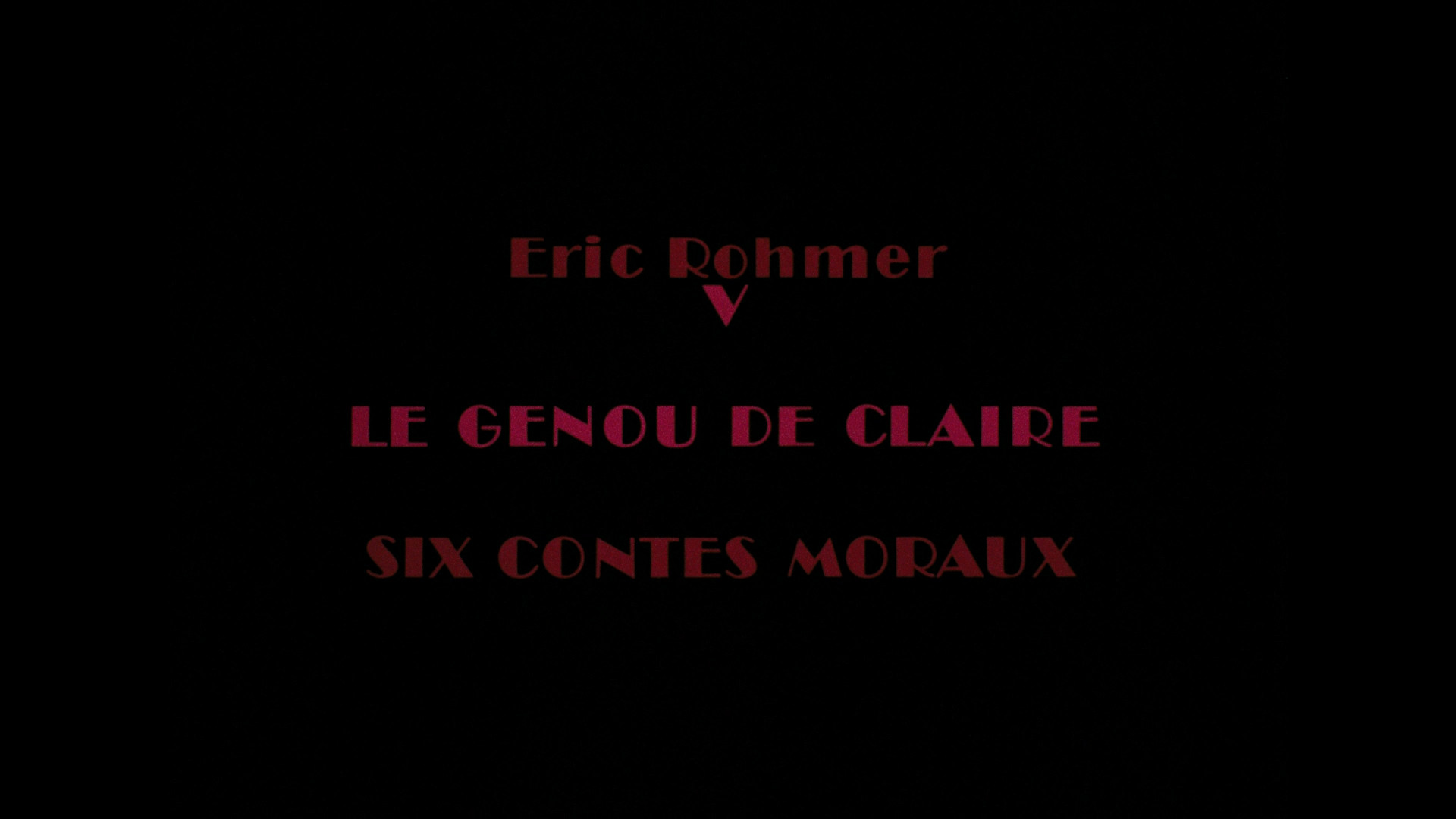 Oh, this is part five in a six part series? OOPS!
I didn't know. Well, Rohmer seems to have a tendency to do his movies in series, but they don't… seem… to have to be watched in any kind of order?
As usual with Rohmer, it's filmed in gorgeous surroundings, and it's basically people sitting and standing, talking to each other about their lives. And as usual, it's unclear what the movie is going to "be about", if that's a thing.
I haven't seen that many Rohmer films… half a dozen? Something like that? This seems quite different from most of the other ones. But… perhaps… I've only seen his 80s and 90s movies? This is from 1970, and the er people on the screen really deliver lines. I mean, as opposed to what I'm used to seeing: People kinda sorta ad-libbing while adhering to the loose plot going on. These lines seem very very written.
The film received the Louis Delluc Prize for Best French film of the year, the 1971 Prix Méliès and the Grand Prix at the San Sebastián International Film Festival. It was named Best Film by the National Society of Film Critics and Best Foreign Film by the National Board of Review. It was nominated for Best Foreign Language Film at the Golden Globe Awards.

It was a huge international success. Vincent Canby called it "something close to a perfect film."
Because this is the least interesting Rohmer movie I've seen. The cinematography is gorgeous, and the er actors are charming, but the plot (and it has more of a plot than any of his other movies that I've seen) is downright creepy.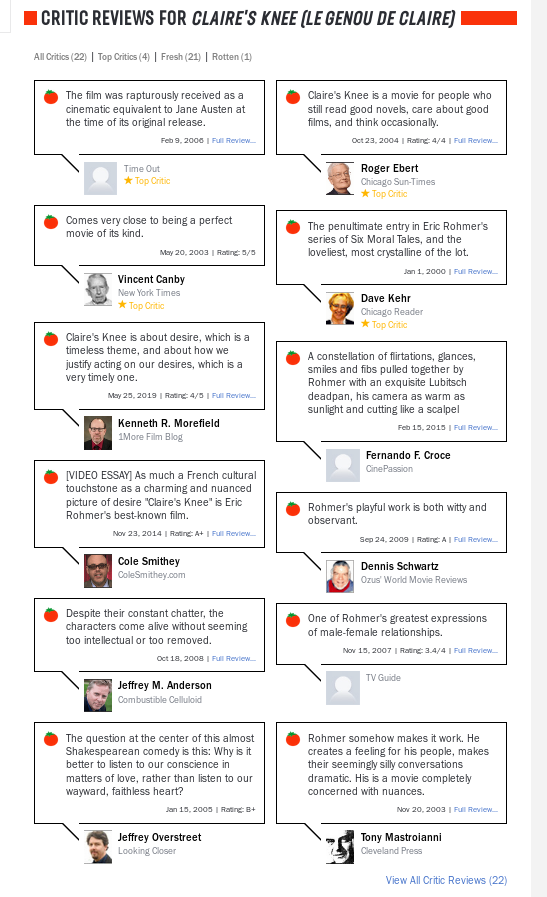 I find it interesting that all the rapturous reviews on Rotten Tomatoes are written by men. I mean, they all are, even the one negative one.
The saving grace of this movie (beyond how beautiful it looks) is really the meta bits. It would have been insufferable without those bits… and it's Rohmer's least interesting movie anyway.
I mean, of the ones I've seen.